Labor Day and the end of summer… gheesh, I can't believe the summer is over already!  What are your plans?  I think we will do a bit of everything that long weekends are good for.
 A bit of family time on the beach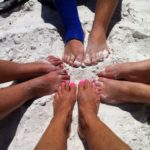 Maybe catch up on some reading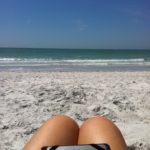 And I'm planning on roping the hubby & son into some little ol' house project 🙂  That's my version of relaxation and fun.  For them…not so much.  But, hey I'm lucky as they are both pretty good sports and usually go along with my plan for a "fun day" of togetherness working on the house.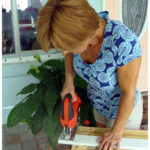 Whatever ever you've got going for the weekend, from my family to yours, we wish you a safe and relaxing weekend making good memories and filled with loads of fun!
– Oh and maybe a creative moment and a house project!
If your in a pinch for a hostess gift or just feel like creating here's a few festive ideas from earlier posts.
Thanks for reading and sharing a little bit of your day with me.  I love my readers and love to keep in touch.  Not a follower yet?  Sign up for all my posts via email!  You want to…besides next week I'm announcing a nice giveaway and you'll want to enter!