I have a trio of bloomers for you today.   No… I don't mean the cute ruffled undergarments girls used to wear, but I caught your attention, didn't I? I mean a colorful blooming tryptic wall art project to pretty up your walls.  I've always loved tryptic or three paneled art.  Especially with images that span two or more panels.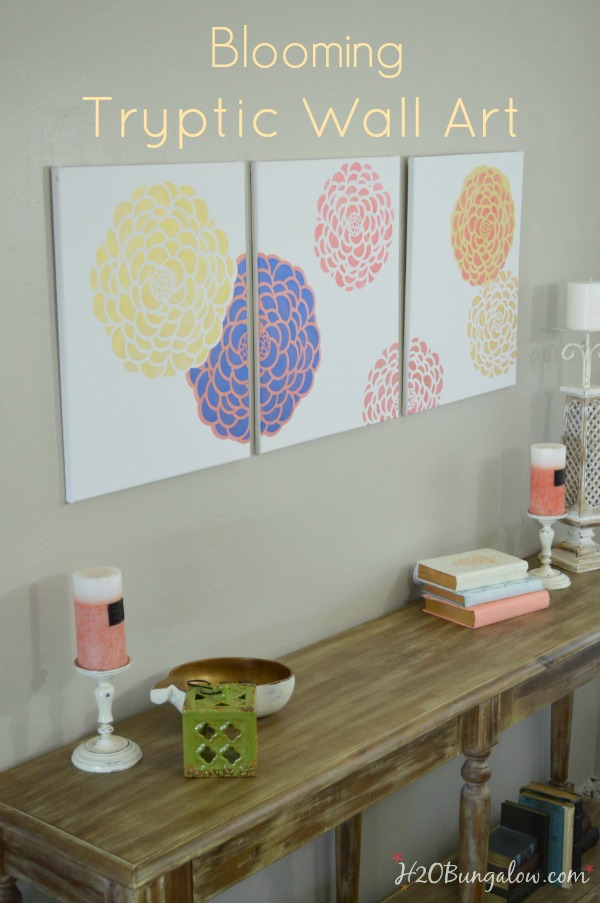 I think tryptic wall art is just plain cool. Does anyone still say that or am I dating myself?:) But, they are pricey in the art galleries.  Mass produced ones are sometimes still pricey, or so blah that it's not even a consideration.  Plus, I don't know about you but the more specific I get when I'm looking for the perfect something for my house, the less likely I am to find it or find it with a price tag I'm willing to pay.  So, how do you fill a wall space with cool art and not break the bank?
Get creative and make your own tryptic wall art, of course!
As soon as I saw the Bloomers Stencil from Royal Design Studio, I knew exactly what I wanted to do.  It had all the components I needed to create a beautiful tryptic wall art series with the colors I wanted, and the price tag I was willing to pay:)
Here are the supplies you'll need to create your own tryptic wall art and a few variations of how I used the stencil pieces. I use affiliate links to help you fin the products. I used Royal Design Studios stencils for this project, but you could use any quality layered stencil. Just be sure the scale fits the canvases you will be using.
Step 1: Designing your stencil layout
Unless you want a different background color, there is no need to paint your canvases. They come primed with a layer of gesso that is a nice white color. The fun of working with a tryptic is splitting your design over a few canvases that will hang a few inches apart from each other. Design the layout by playing with and positioning the Bloomers Floral Stencils across the three canvases until you get a look you like.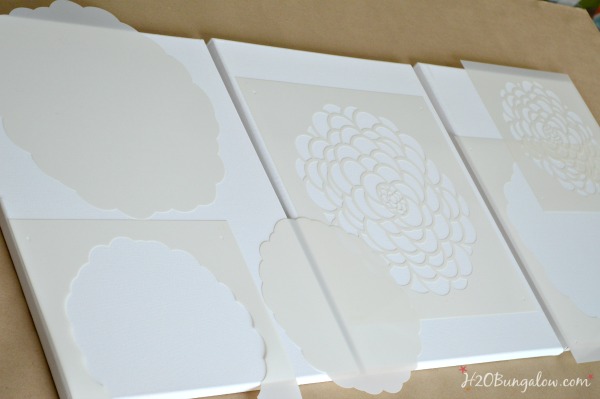 Step 2: Stenciling Flower Variations
A. Bloom with a background color – Secure the Bloomers stencil outline with painters tape and fill in the background color. For best results, apply the Bright Gold Royal Stencil Creme in a very thin layer by gently swirling on the paint with an "almost dry" brush. Apply paint to just the tips of your stencil brush and off load any extra paint by dabbing a paper towel to ensure your stencil brush is dry.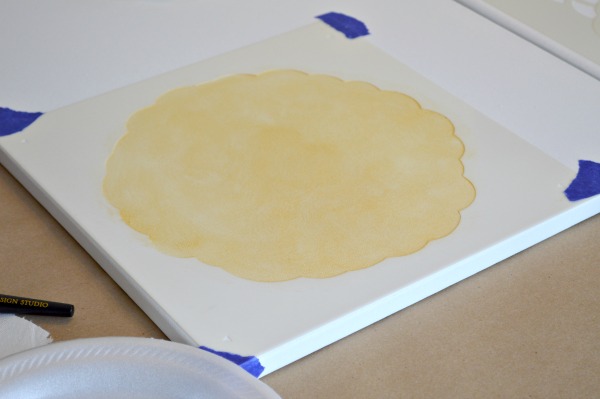 Allow the base coat to dry before layering the flower stencil that fits into the base cutout on top and stenciling with a different color. Here I used Shimmer Pink Royal Stencil Creme over the Bright Gold.
B. Layered blooms – Secure bloom "shield" under a section of another flower bloom before stenciling the partial flower bloom. The area covered by the shield will be blank. Next, fit the Bloomers stencil in the void left by the shield and stencil with a color of your choice. I used Orange Ice and Royal Blue Royal Stencil Creme for these colorful blooming flowers.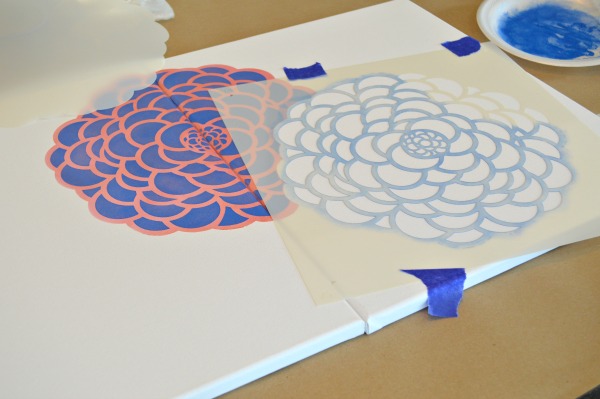 C. Stenciled bloom on white background– Secure a Bloomers Stencil onto the canvas with painters tape and paint.
D. Positioning a bloom across two canvases – Simply put the canvases side by side, secure the bloom stencil with painters tape and carefully stencil your design across both panels.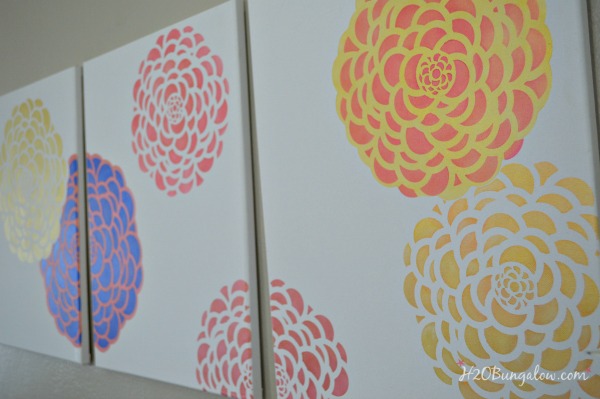 Next fund a blank spot on your wall and hang.  You can make this in less than an hour.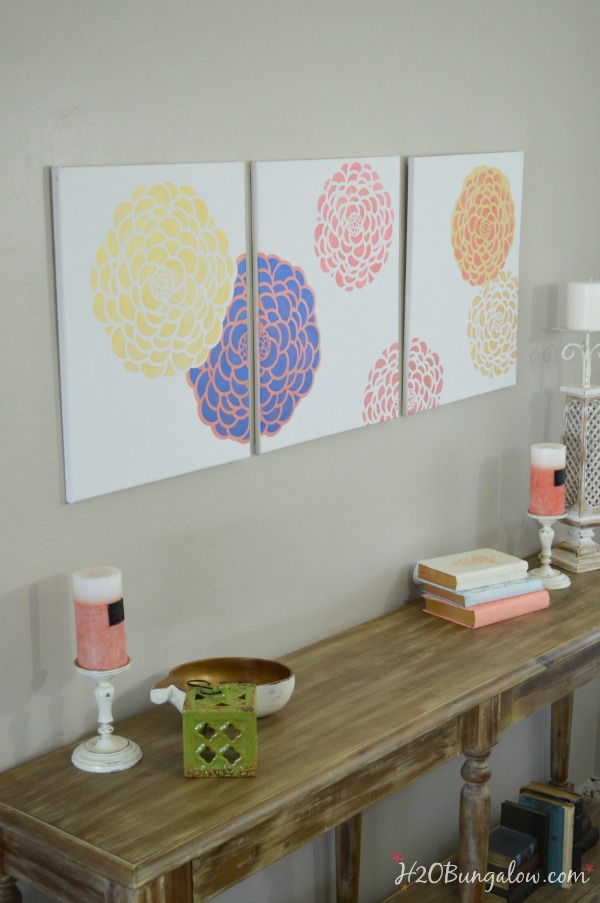 Save your cash for something you can't DIY!
Do you have the perfect spot for a wall tryptic art set?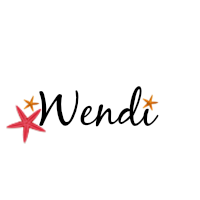 Love a good dose of DIY home decor, home improvement, the challenge of woodworking and creative ways to make your home look fabulous?
Me too!
I'd love to share mine with you.  Click here to sign up for my post emails  and I'll send a quick note when I have a new project to share.
Social media fan? Don't be shy say hello!  I love when you guys do that!  I'm interactive on Facebook and I share lots of other projects and, useful inspiration for the home and content I don't share anywhere else.  Follow H2OBungalow on Facebook here 
Oh heck, just follow me on all social medias.  We'll have some fun…promise:) Follow H2OBungalow on Instagram , Follow H2OBungalow on Twitter , Follow H2OBungalow on Pinterest, I'm on Periscope! @H2OBungalow
I use affiliate links in my posts.  If you should make a purchase I will receive an itty bitty commission at no cost to you.  Thank you in advance for supporting my blog and two furball cats who believe they are privileged.