My family is learning to live green.  Living close to a long list of non-human neighbors has made us very aware of how we can affect the world we live in.
Have you ever heard a dolphin breathe?  It's a distinctive and powerful sound.  You can almost imitate it… Form an "o" with your mouth, blow a breath out from deep in your diaphragm and from the back of your throat. Blow with power like your blowing out a giant candle. My yoga buddies out there know that place. It's a strong and quick sound.  You're doing it aren't you (smile)?  It's OK, I walked around all day doing it too.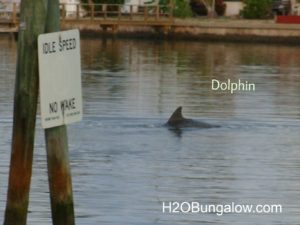 Yesterday morning I watched a pod of about 8 dolphins fish off the end of my dock. I heard them breathing before I saw them.
You know what?  I want my grandchildren and your grandchildren to experience that too.  I want them to know what a laughing gull sounds like… And they should..and not in just an aquarium or a zoo.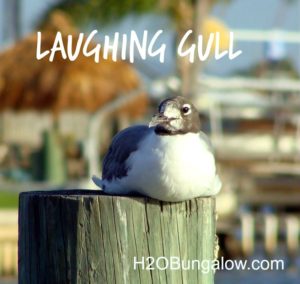 …and what a Great Blue Heron looks like, along with a very long list of other things.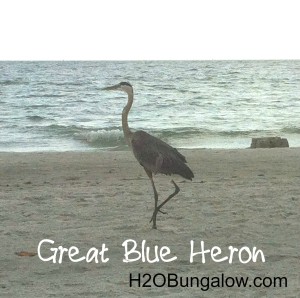 As a family we've decided to make the commitment to make a difference.  Each single "green" action really does count and our children will learn by the examples we set. We all know we should be more environmentally friendly.  Sometimes it's easier than others to "be green". We all have favorite products we use around the house that we've used for a long time.  We continue to use them because it's easier and less time-consuming to research and try something new.  We probably have habits that are not as resource friendly as possible, I know we do.  
 It's sad when I see trash floating in the water or paint droplets in huge amounts from someone who has just painted a dock without a drop cloth….hmmnn pure laziness?  Lack of concern? This directly affects the world these beautiful creatures live in.  Ultimately it affects us all as well.
The more we share, educate and work together in protecting the environment, the healthier the world will be for future generations. Two legs, four legs, wings or gills, they are all important. They all deserve a chance to live in a healthy and clean world.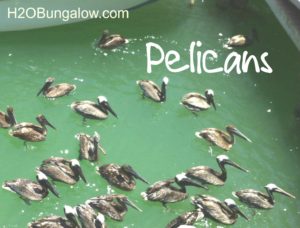 As we learn new substitutions and start new habits I'll be sharing them here along with the journey of learning to live green.  I invite you to share ways that you've discovered to be more green as well.  Are you a blogger with any good green posts?  Contact me, I'd welcome guest posts. Remember…every single green effort really does count!

Thanks for reading my blurbs and posts.. If you like what you've read here and would like to have my posts delivered to your email inbox, just sign up.  It's free!