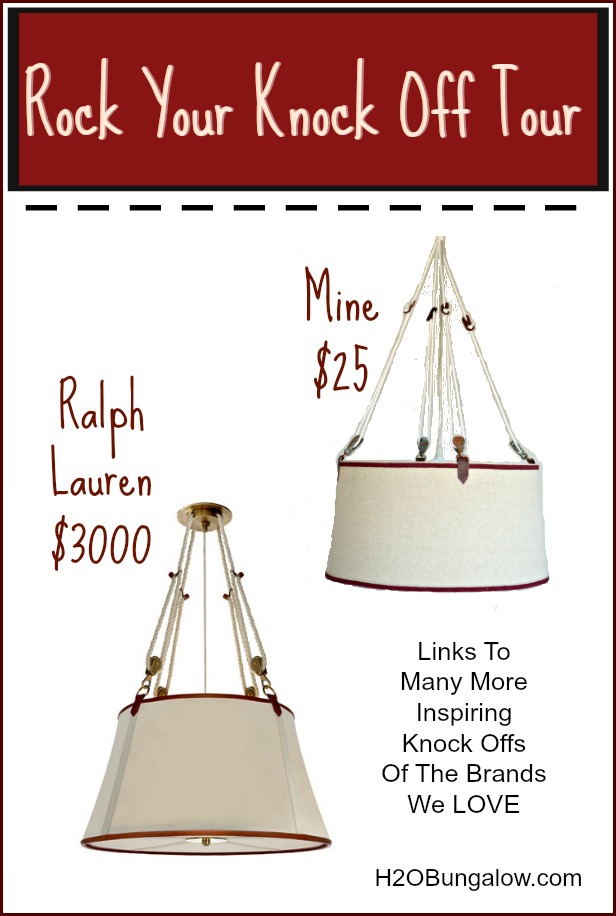 When I saw this Ralph Lauren Miramar nautical pendant light in the September issue of Coastal Living I nearly swooned.  It was perfect for the reading nook I'm planning.  Classic and just tad bit coastal.    My heart was going pitter patter as I imagined it hanging from my ceiling by my favorite comfy red leather reading chair.  unfortunately my vision crashed and burned when I found it online…
With a price tag of $3000.
Uuuhhhhh, NO!!!!!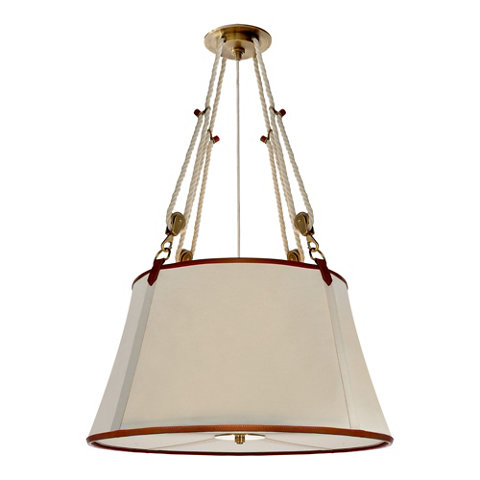 But I couldn't get that darn pendant lamp out of my head.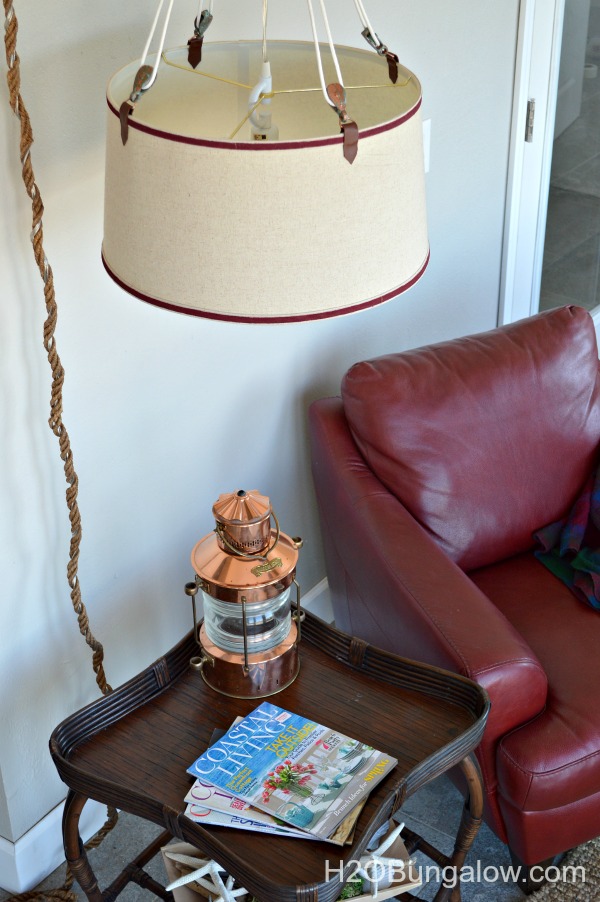 A few weeks ago I had the chance to join in with a super talented group of bloggers for the Second Rock Your Knock Off Tour.  🙂
I had the perfect project in mind!
This is one of those projects you just have to tinker with until you like the way it looks.  The Miramar nautical pendant light was hardwired and I didn't want mine hardwired.  We are also still living in a construction zone and I can't make anything permanent – will you all ever get tired of me saying that? – I'm sure tired of typing it!
I bought metal pulleys and gave them an aged patina. Michaels carries leather in small sheets and it was exactly the color I wanted 🙂  They also carry "D" rings which is what I used to attach the pulley to the lampshade.   I attached the leather straps with a plain old hot glue gun.

The lamp wiring is a pendant lamp kit I picked up at Lowes for about $12.  It turns a lampshade into a pendant light.  The center contraption basically screws on and holds the lightbulb too.  Easy!
This lampshade came from a project fail that I had sitting around.  It was the perfect shape and size for my knock off Ralph Lauren nautical pendant light.  I gave the edges some color by painting them a deep classic red.
Assembly isn't hard. It helps to hang your while you're putting the pieces together.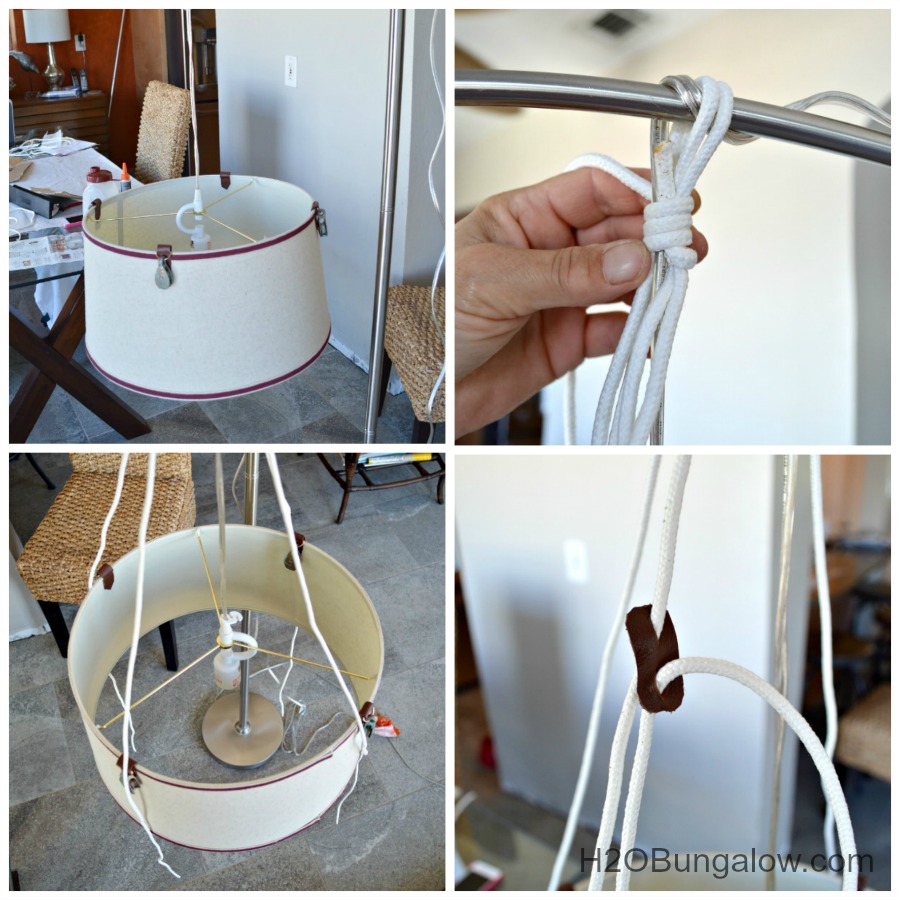 This was the best place to hang my knock off nautical pendant light for pictures.  We haven't built the bookshelves on the back wall yet and this is the construction entrance.  You can't see all the stuff piled just out of view on the right 🙂  I know it's a bit close to the ceiling fan.  Remember my small house big style tagline?
Yeah, well this room is 7 feet wide.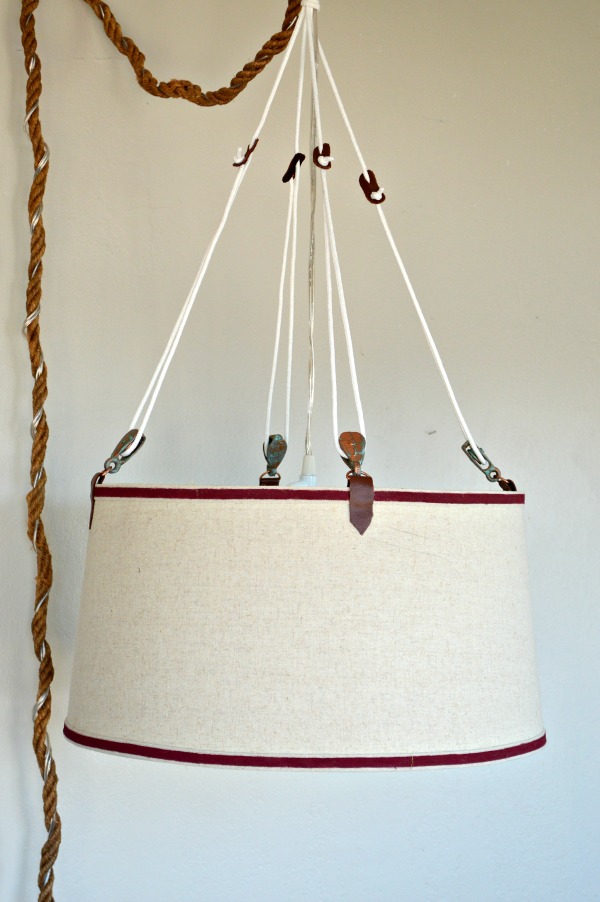 I had a vintage block & tackle I fell in love with and decided to hang it from that.  Hiding the electrical cord was easy, I twisted it into the rope.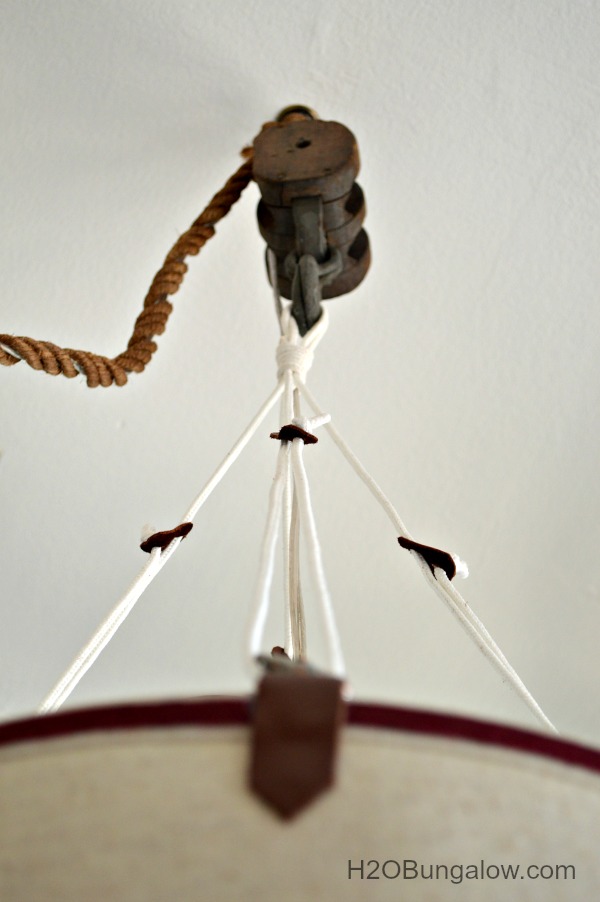 I love the aged copper look of the pulleys and that shade of leather is perfect!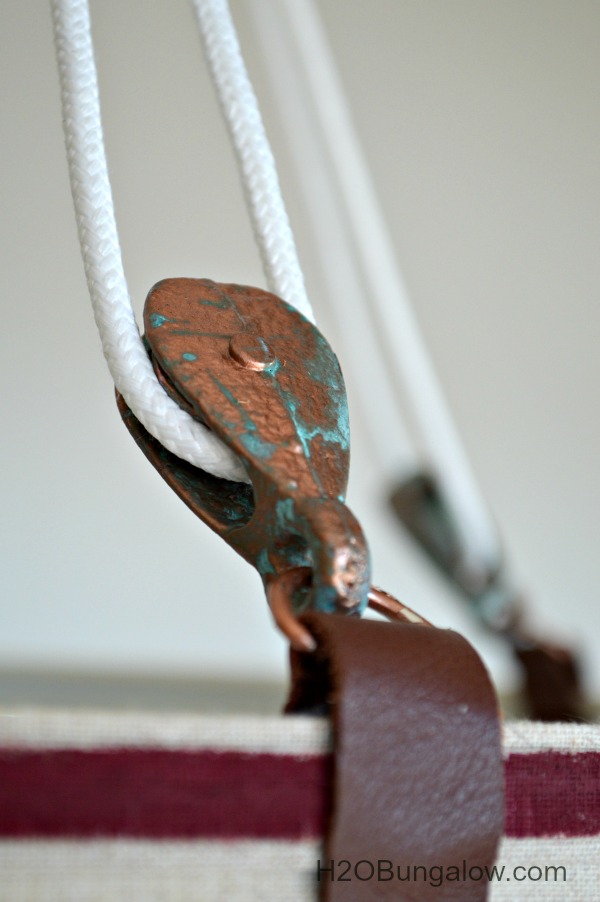 What do you think?
LOVE?
I do!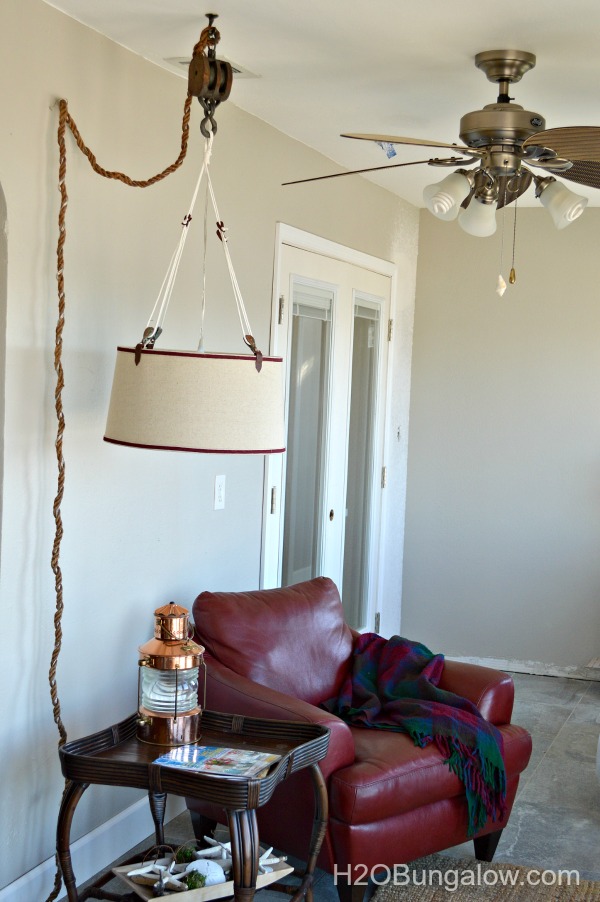 Now that I've shared my knock off…are you ready for more awesome knock offs and creative inspiration?
See below for links to a whole lot of fantastic knock off creations.