I've worked on our project house and decorating it since the day we moved in.  Naturally, over time, my personal style for the bungalow has developed.  I like that my style doesn't end at visual.  I've created a scent decor with P&G Unstopables, it fits my home, my lifestyle and my personal style as well.  I'm not the only one who loves using a scent decor as a personal statement.
The fabulous designer Nate Berkus, shares the same sentiment about scents and creating your own personal scent decor.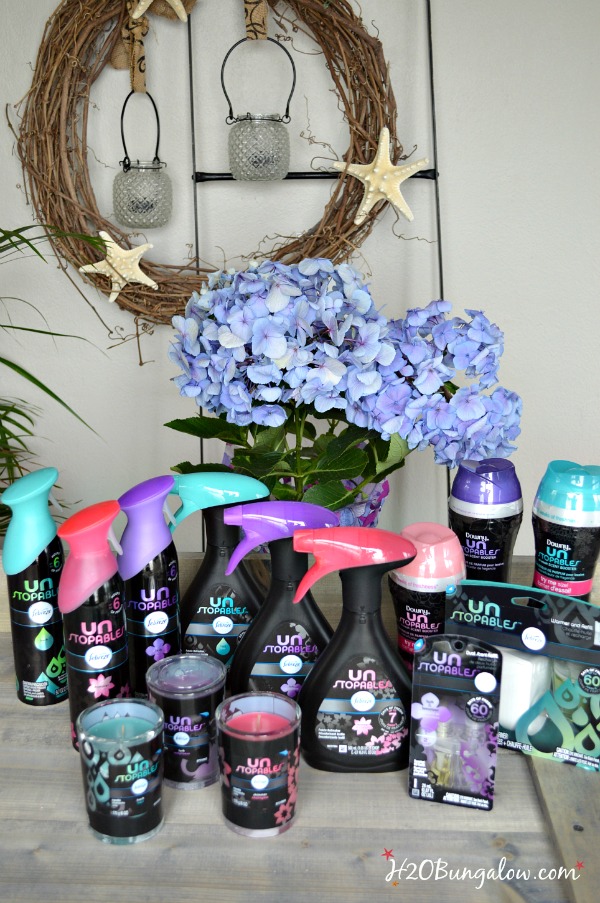 Nate shares that "Your home is a reflection of your personality and what matters to you, With the new Unstopables collection, you can add individual scents, or mix and match candles, room sprays, in wash scent-boosters,  scented oil warmers and fabric refreshers to create a scent that's uniquely you."
I know my style is uniquely my own.  It's an eclectic mix of several things I love, begins at my front door and includes my scent decor. It starts with an Unstopables Scented Oil Warmer nearby.  It alternates between two complementary scents and lasts up to 60 days.
The candles are wonderful, providing a luxurious, long-lasting sensory experience that gently fills the room without overpowering it.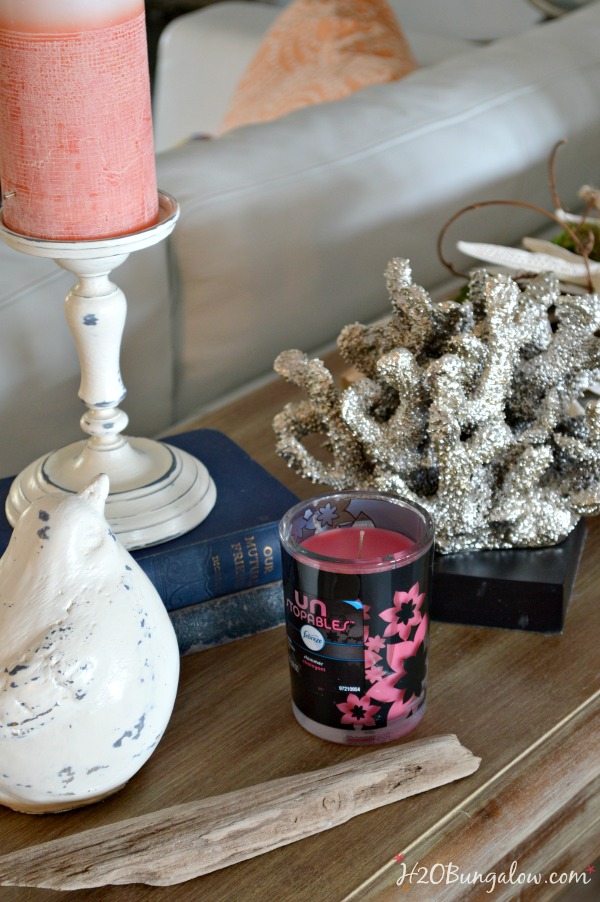 We share our waterside bungalow with 2 cats and a spoiled boxer dog.  I love the Unstopables Fabric Refresher for a quick spray on our seagrass rugs, throw blankets and even Cinnamon the boxer dog's bed.  It has up to seven days of freshness with each use, and I'm thrilled I can replace any animal smells with an elegant scent that compliments my decor and personal style.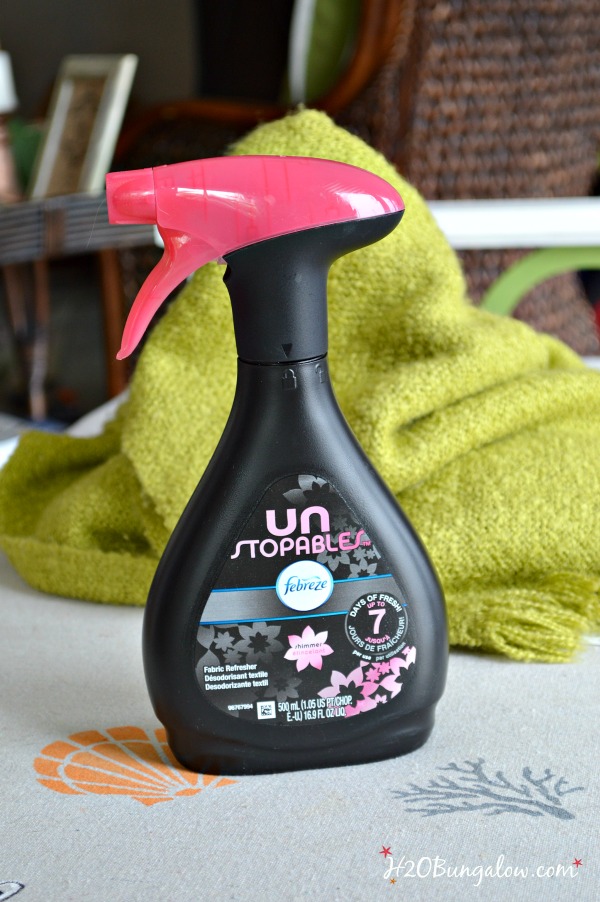 With Unstopables we can carry our signature scent throughout the house and into our closets and clothes drawers.  There are many wonderful things about living at the beach.  There are also challenges.  Keeping closets and drawers fresh is one of them.  The in wash scent booster infuses our linens, towels and clothes with sophisticated scents that can last up to 12 weeks.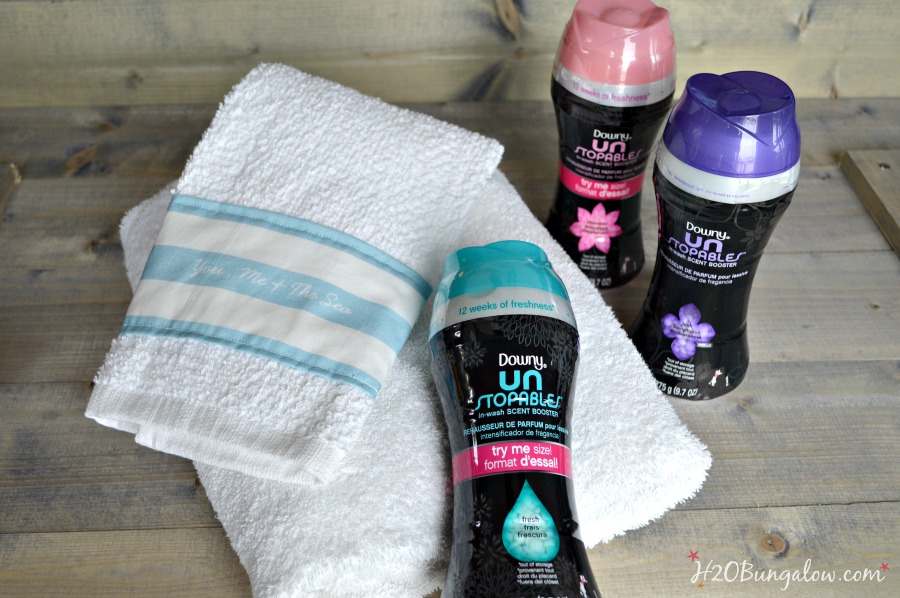 My new go to for an instant boost of my signature scent decor is the Unstopables Air Refresher.  Our biggest scent decor challenge has always been cooking odors in our small house.  Some nights, the most overpowering scent can be the last meal I cooked. Not anymore.  I'm so impressed with this product, and it gives up to six hours of  sophisticated scent and freshness with each use.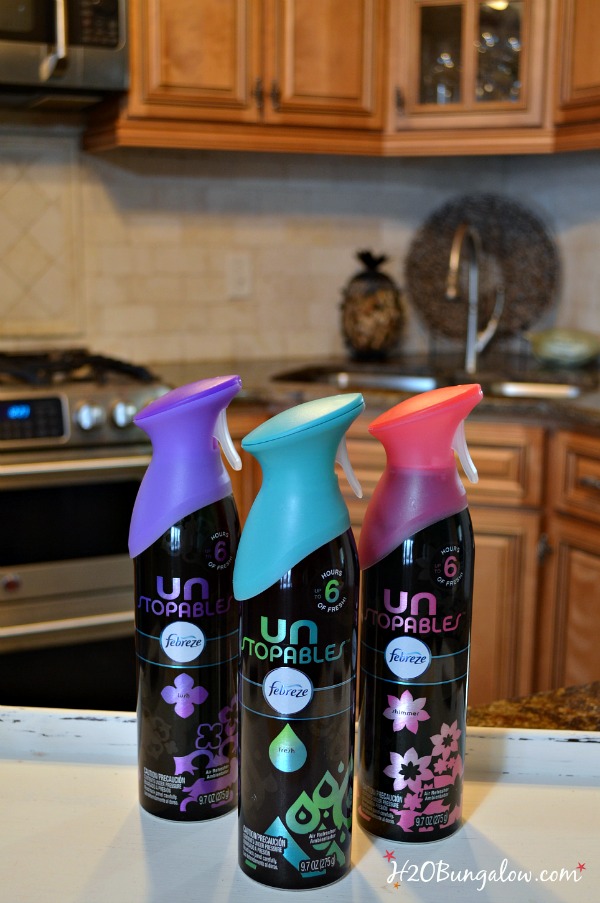 Unstopables come in 3 scents, Fresh, which is irresistibly light and vibrant, Lush, fabulously lavender floral infused with vanilla, and Shimmer, enticingly fruity with a hint of flora.  I love that I can create my own scent decor from these products for long-lasting everyday luxury.
Ready to discover your own scent decor with P&G Unstopables?
I was selected for this opportunity as a member of Clever Girls and the content and opinions expressed here are all my own.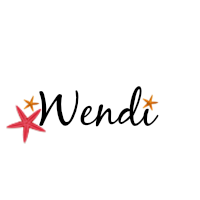 Don't miss a single creative idea I share!
Love my posts? Click here to get my posts sent to your mailbox or follow me here on Bloglovin.
Following H2OBungalow on Facebook? It's one of my favorite places and I share lots of extra projects, inspiration for the home and content I don't share anywhere else.
Love Instagram?  Me Too! Follow H2OBungalow on Instagram and see my projects in process and lots more.