Every so often I share a post on a topic that probably isn't on the top of your list of entertaining things I could share with you guys.  But, I'll bet when I say this is a post that can save you time and money you'll keep on reading.   I want to share with you 3 things you didn't know about water softeners but should.
One of the first upgrades I tackled right after we moved in to our project house almost four years ago was to add a water softener.  Some people may think that was  little premature considering the state the house was in then.  I'll share with you my motivation.
Laziness and thriftiness, and probably in that order.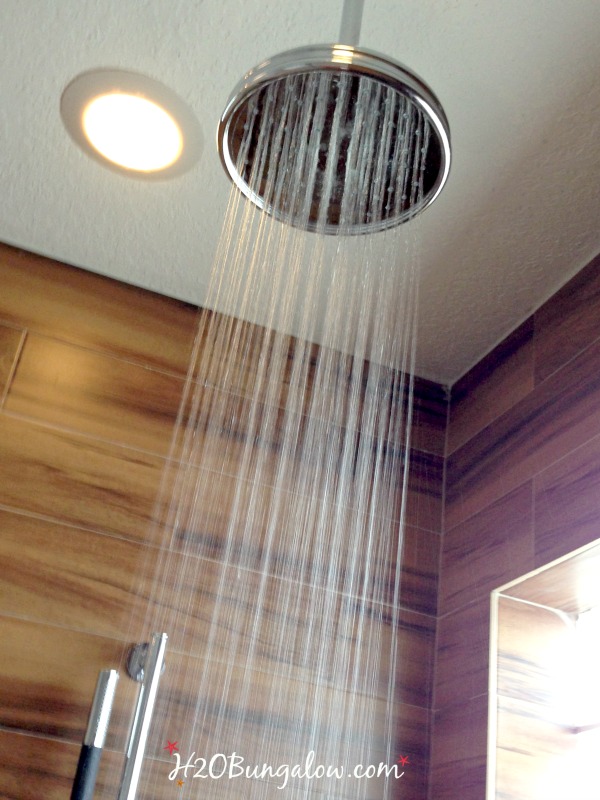 #1 Hard water build up affects a lot more than you'd think
In Texas, I hated having spotty dishes come out of the dishwasher that never looked clean.  Milky looking glasses that had to be washed again or periodically soaked in vinegar to get the film build up off.  Don't even get me started on the topic of keeping the glass shower doors clean!
We had big plans for this little fixer upper and I wasn't going to go that route again.
Besides, quality plumbing fixtures are expensive!  With 2 baths, an outside shower, a kitchen to remodel, plus a master bath addition with lots of glass to build, I wanted to protect my investment by not having the same issues.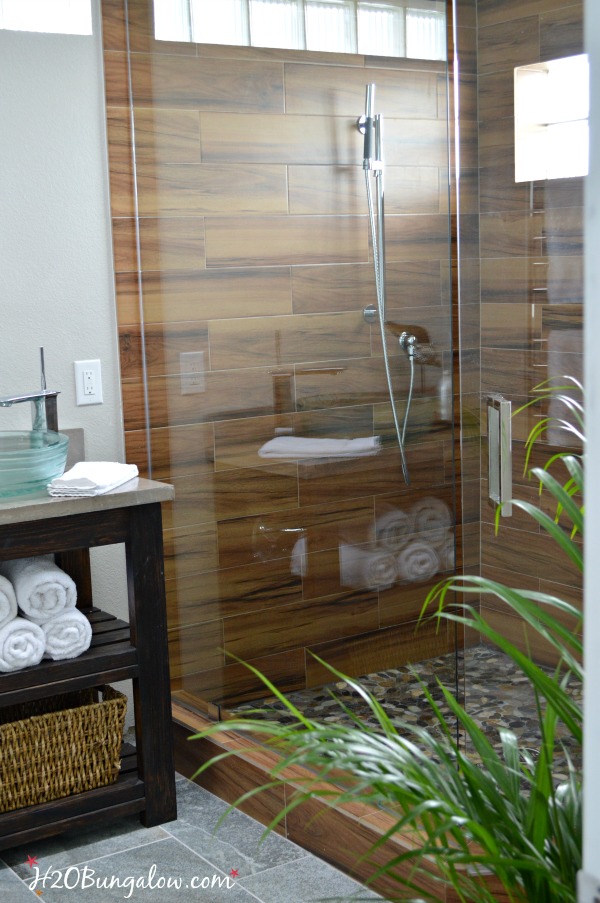 So I shopped and had a water softener installed within the first few weeks we lived here.
What most people don't know about water softeners is that they work because they remove bad stuff from the water.
#2 Hard water leaves deposits behind that build up
Hard water deposits can build up on surfaces over time.  Minerals like calcium that leave a white crusty build-up on faucets, clog shower heads, and iron deposits that stain sinks and toilet bowls a reddish brown are some of the culprits water softeners remove.
Hard water damage is not limited only to what you can see either.  Over time, this kind of build-up can grow inside the pipes that carry water through your home and restrict the water flow too.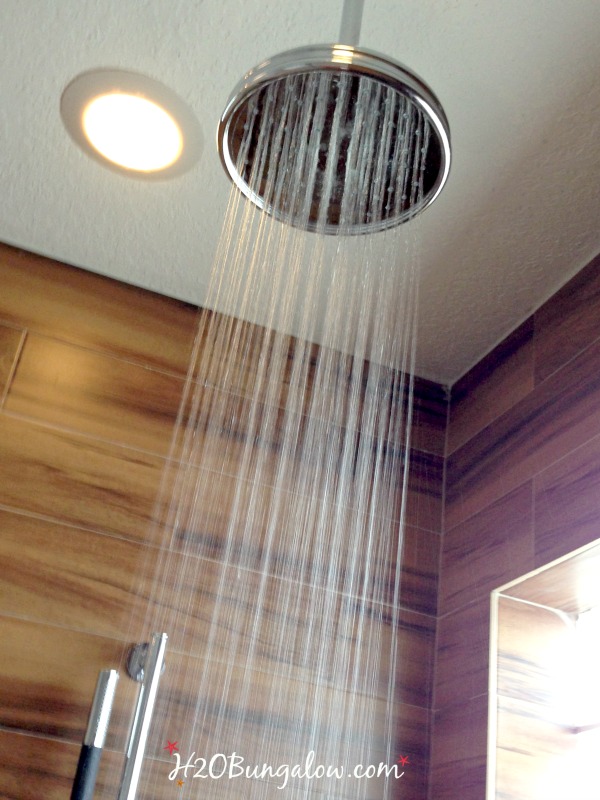 #3 Hard water can affect appliances
Hard water can build up in pricey appliances like dishwashers and washing machines just like it  can in the water pipes of a house.  Hard water also makes soap less effective too.
The science of how a water softener works is genius.  Check out this 25 second video clip to see how water a softener works in protecting a home and keeping the bad stuff out of the water.
How do you know if you have hard water? Aside from the easy visible signs, you could have hard water and not be aware.
You can learn more about your own water and get a free test strip from Morton Salt to check if you have any hard water issues.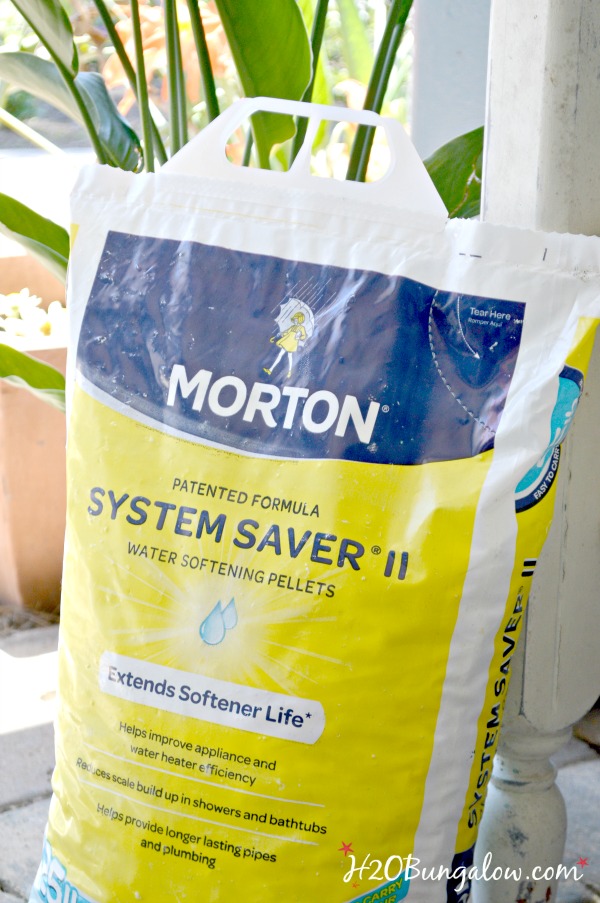 We received a coupon for a bag of Morton Water Softener Salt for this post.  Morton Salt isn't new to my family though, we've used this brand for the last few years.  It's worked well for us, and I like the sturdy bags with the built-in handle that makes carrying the bags easy.
I love that I haven't had a hard water issue since the day I had our water softener installed.  I spend a lot less time cleaning, save money on soap and my faucets and appliances look as good today as the day we installed them.
Do you have a hard water story like the one I shared with my milky glasses?  Let's talk about below in the comments!
I was selected for this opportunity as a member of Clever Girls and the content and opinions expressed here are all my own.
You'll find my project linked up to these fabulous parties!
Love a good dose of DIY home decor, home improvement, the challenge of woodworking and creative ways to make your home look fabulous?
"text-align: center;">Me too!
I'd love to share mine with you. Click here to sign up for my post emails and I'll send a quick note when I have a new project to share.
Social media fan? Don't be shy say hello! I love when you guys do that! I'm interactive on Facebook and I share lots of other projects and, useful inspiration for the home and content I don't share anywhere else. Follow H2OBungalow on Facebook and Instagram!