I received a copy of Annie Sloan's Room Recipes for Style and Color to review and an extra copy to share in a giveaway with my readers.  To me a successfully decorated room is collected, assembled and filled with things you love, not just "decorated".  Unfortunately, for most of us, putting together a beautifully decorated room is more challenging than simply assembling the things we love in a room.
What I enjoyed the most about Annie Sloan's Room Recipes for Style and Color is that this book speaks to the decorator in all of us.  Experienced or not, there's plenty of useful information to assist in successfully decorating our own spaces to achieve the put together look that magazines showcase and make look so easy.
The book is organized by 9 distinctive design styles and packed with page after page of beautiful photos and illustrations on the components that make the whole… a well styled room.
Within each style, a reader will find more than just beautiful photographs.  Annie shares design principles that characterize that style, information on mixing styles, paint techniques (which I loved), discussion on texture and color, and so much more useful information.
The photographs alone are worthy of a coffee table book.  I spent an entire evening drooling over gorgeous, moody, artfully assembled rooms filled with decor.  By the time I was finished, my book was full of notepapers marking pages I loved with ideas I want to use.
I've mentioned the reasons I love Annie Sloan's Room Recipes For Style and Color.  Would you like a chance to win one for yourself? 
 One winner will be selected randomly on July 30th, 2015.  Void where prohibited giveaway good in the US and Canada.

As you might have guessed this is a sponsored post, I was provided product and, or compensated for sharing this information.  All opinions, craftiness, and projects are 100% my own and never for sale.  I'll only share items I think have value for my readers.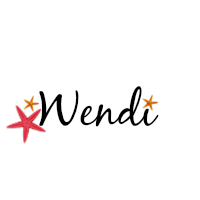 Don't miss a single creative idea I share!
Love my posts? Click here to get my posts sent to your mailbox or follow me here on Bloglovin.
Following H2OBungalow on Facebook? It's one of my favorite places and I share lots of extra projects, inspiration for the home and content I don't share anywhere else.
Love Instagram?  Me Too! Follow H2OBungalow on Instagram and see my projects in process and lots more