This post is part of a social shopper marketing insight campaign with Pollinate Media Group®, and Purina One, but as always, all my opinions are genuinely my own!  #pmedia #Onedifference http://my-disclosur.es/OBsstV
Let me introduce Cinnamon, our 11 year old boxer. She loves the water at our local dog beach.
The funny thing is when we lived in Texas, she didn't like water at all.  She avoided the pool as much as possible. My kids used to put hotdogs in the water on each step to entice her in on hot days.   She'd maybe get to the first step…on rare occasion she would put all four paws in the water…and that was as far as she would go. Period.
The crazy thing is, here in Florida, she loves the water and gets in every time she goes to the dog beach.  No coaxing required!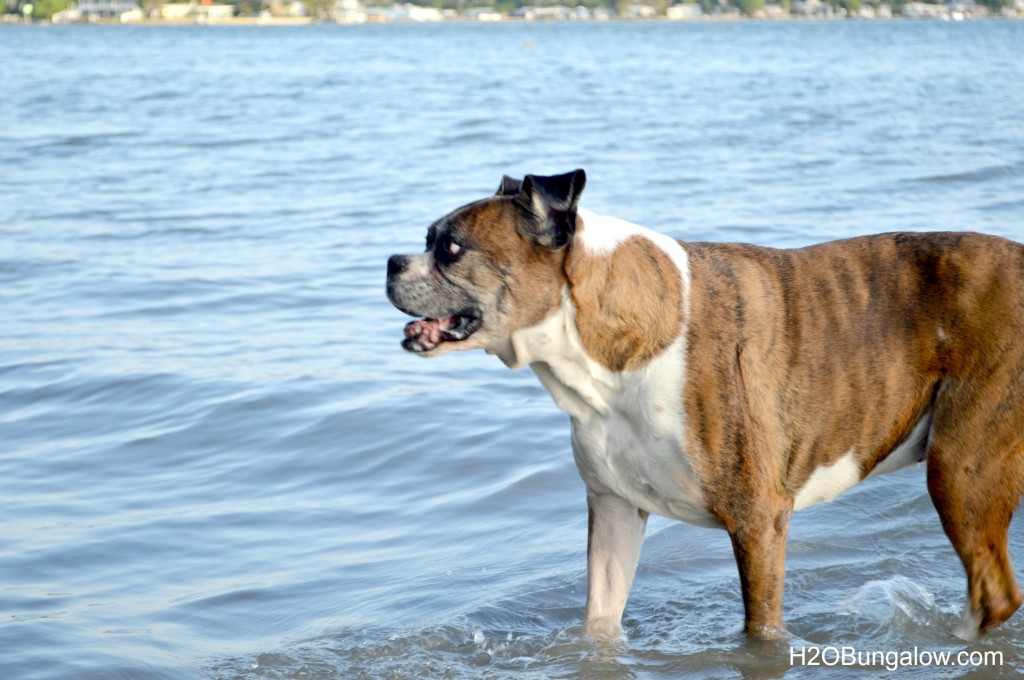 Cinnamon follows the same routine, every time she goes to the park too.  After a little walk in the water she heads down to the tip of the peninsula and back.  When its high tide, we can't walk on the beach, we all have to climb up and down the embankment and treck over fallen tree trunks along the way.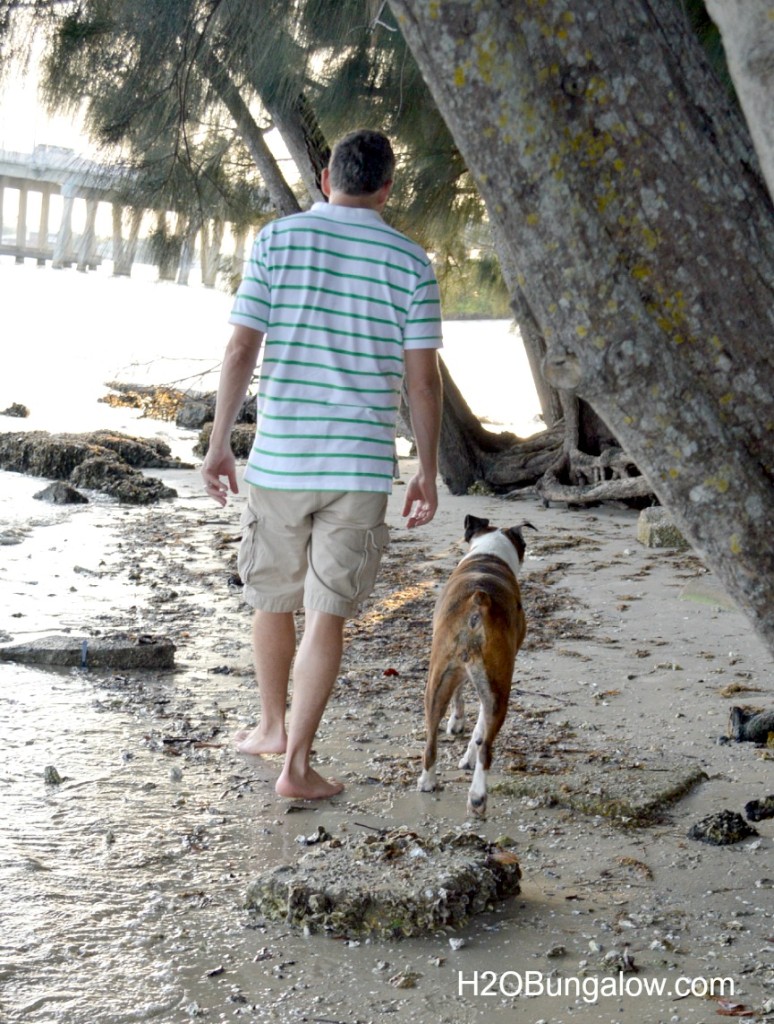 After her walkabout, Cinnamon gets social time.  Since moving to Fl she's become quite social, which is another first.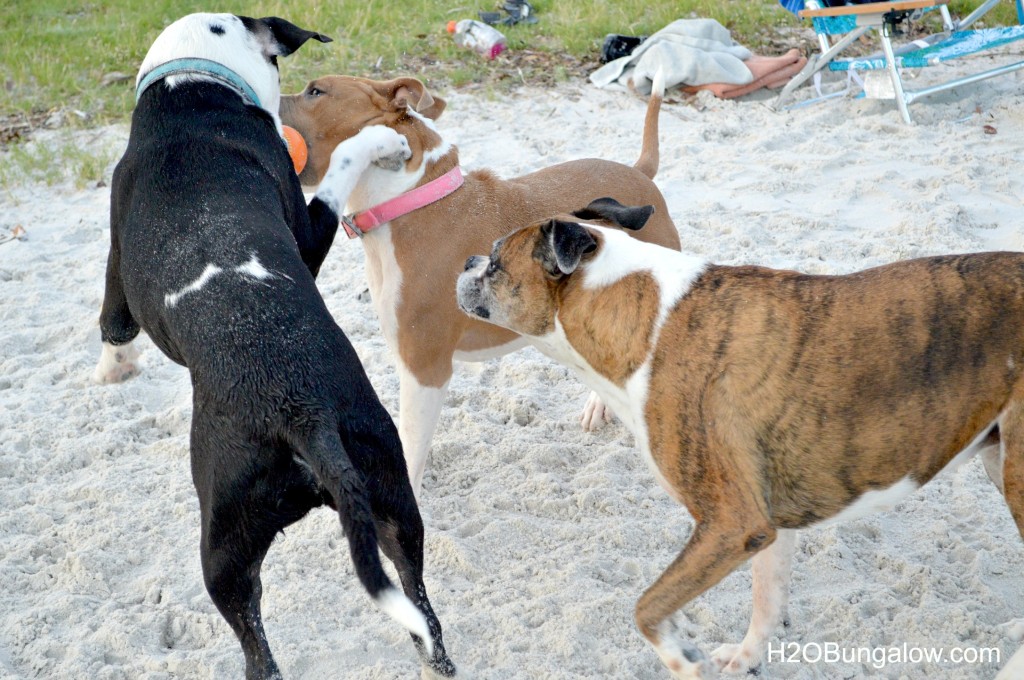 She loves this playtime.  I know she wants to stay and play for hours and she always comes home tired.  We're starting to notice that she stays tired a little longer after a romp at the dog beach. We know the exercise is good for her and want to help keep her as active and healthy as we can.
That's why we were happy to try the 28 Day Challenge from Purina.
Cinnamon has a few medical special needs, she has for years.  Her medical challenges along with her age can slow her down at times.  Just like we eat to maintain our health we want Cinnamon to as well.  We know diet can play an important role in maintaining an active lifestyle.
The Purina One Vibrant Maturity lists chicken as the first ingredient.  It also has several other important ingredients like glucosamine, selenium, antioxidants and a special blend of vitamins. It's formulated to support a healthy skin and coat, highly digestible and will help Cinnamon stay energetic. I like that.
What Cinnamon likes is the little bites that aren't too big or hard for a senior dog to chew and it must taste good because she can't wait for her bowl at mealtime!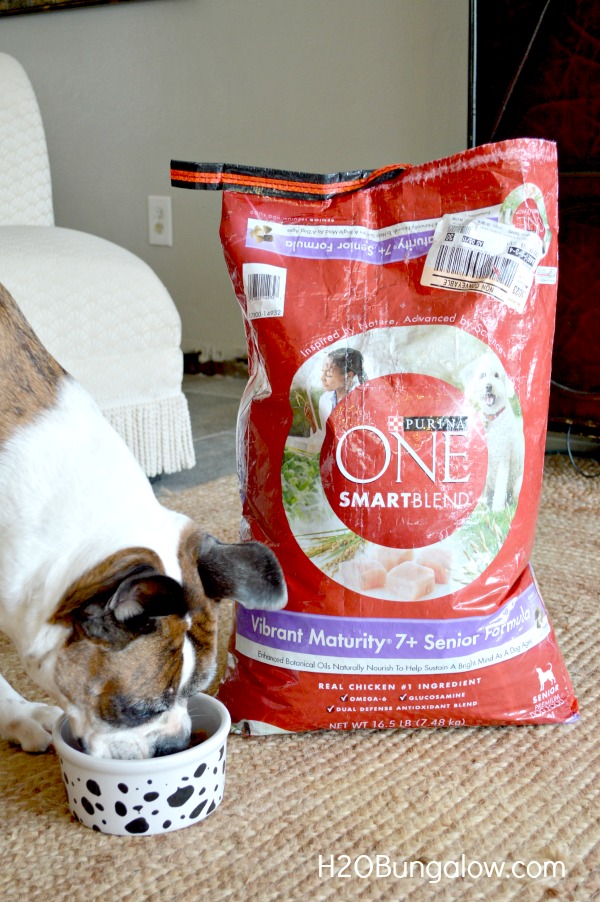 I'm looking forward to seeing how well she does after a few weeks on the Purina One Vibrant Maturity Senior Formula.  We want to keep her active on the beach, especially during the high tide treks, making new friends and enjoying the water long as we can.
Why not have your four legged family member join Cinnamon in the 28 day challenge too! There's a Purina One Smart Blend food for each stage of a dogs life.   You can join the 28 Day Purina Challenge  and get a $3 coupon by clicking the link below.

Are you following me?  Like, you know…my blog?  What?  Not following me yet?
Sign up for my posts via email HERE or Bloglovin HERE.  Both are free!