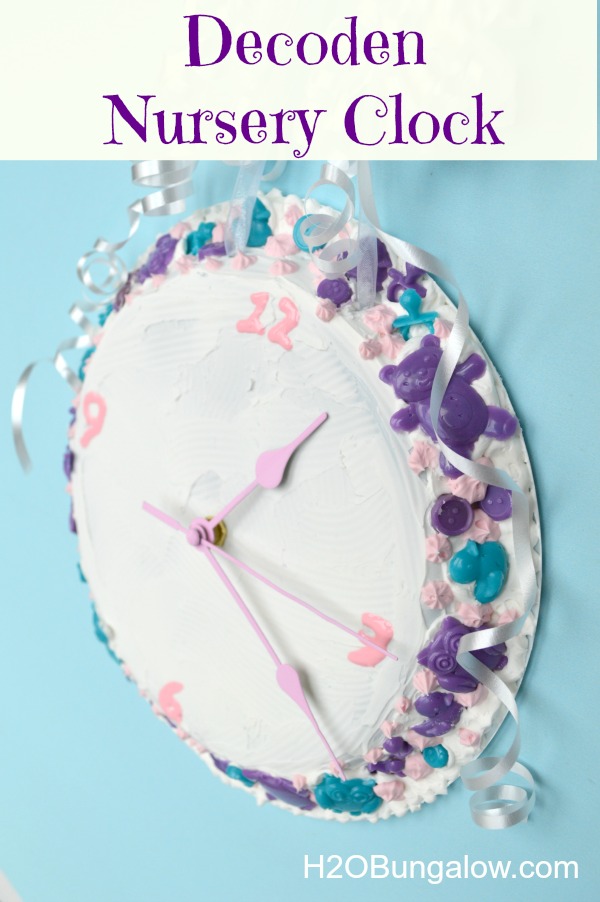 Have you heard about Decoden?  It's an over the top, the more the better style of craft/art that is gaining popularity all over the place.  It's crafting with Mod Podge Collage Clay in a 3-D collage using trinkets, buttons, rhinestones or anything else you can think of adding to your personal masterpiece.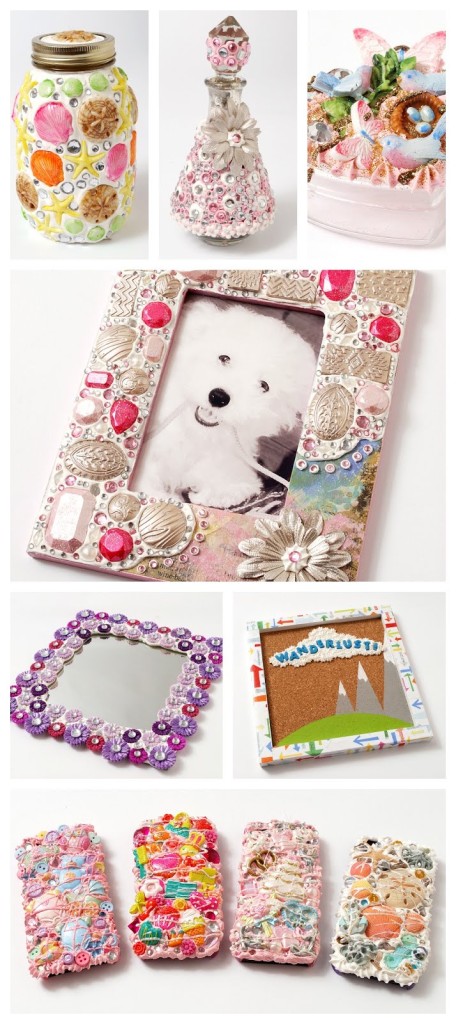 These Mod Podge products are used to make Decoden crafts.
 Collage Clay- lightweight whipped clay great to use for Decoden, 3D Collage, Assemblage Arts, 3D Stenciling and more. Available in two trend right colors, Vanilla White and Strawberry Pink
Mod Molds- create embellishments using Mod Melts, made of durable, easy to use silicone
Mod Melts- Use Mod Melts with Mod Molds to create custom embellishments for craft projects. Use with a high temp mini glue gun.
Podgeable Glitters- Sparkle projects without the mess or waste – package makes it possible to 'pouf' the exact amount needed.
Collage Drizzle Paint- add extra drama and dimension to designs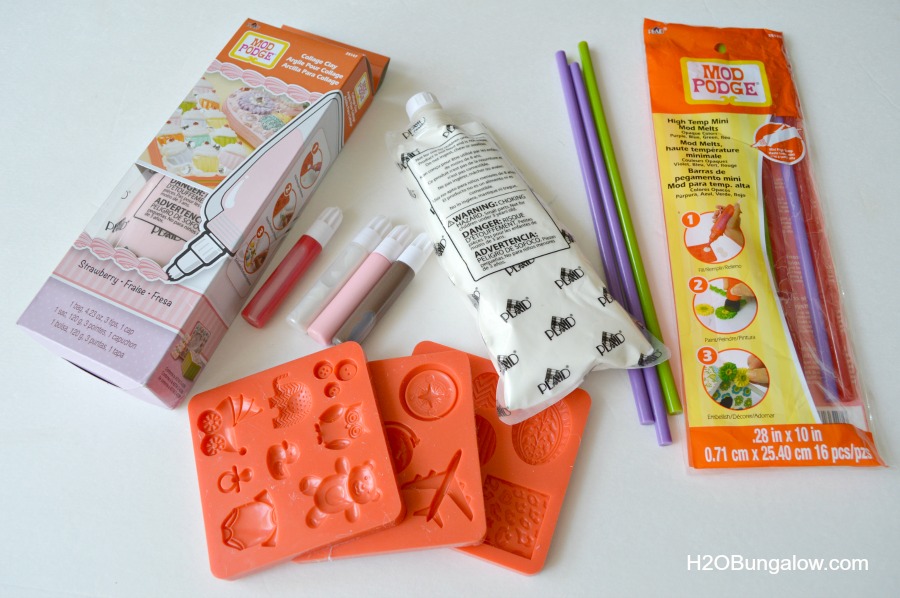 I love this fun video on Decoden.  It's got great tutorial info and you'll see just how easy this craft is to make.  The best part is that you do not need to be crafty…anyone can make something fun!
Here's how I made my Decoden nursery clock.  I should warn you, creating with this stuff is addicting.  I don't bake so I wasn't sure how well I could pipe out the frosting like clay.  Turns out, it's easy.  It didn't take long before my eyes were taking inventory around my house for other things in my home to "Decodenify"!!
The supplies I used to make a Decoden nursery clock are listed below.
Mod Podge supplies listed above
Deep plastic plate
Clock mechanism
Pink paint for the clock hands
Ribbon for hanging your clock
Scissors
Plastic knife
Here's how I made the Decoden nursery clock.  I started with an old clock that I took apart for the clock mechanism.  It's easy to take apart, there is usually one nut that holds the motor to the hands.  Slip off the clock hands and loosen the nut.  The motor in the back will be free.  If you prefer to use a new clock motor, you can find them at Michaels Stores.  Paint the clock hands pink.
I used a plastic plate turned upside down for my Decoden clock.   The underside was deep enough to hold the clock mechanism and hang well on the wall flat.  Start by cutting a hole large enough for the clock shaft.  Also cut two small holes for a ribbon hanger.
Then I spread a layer of the vanilla clay over the plate.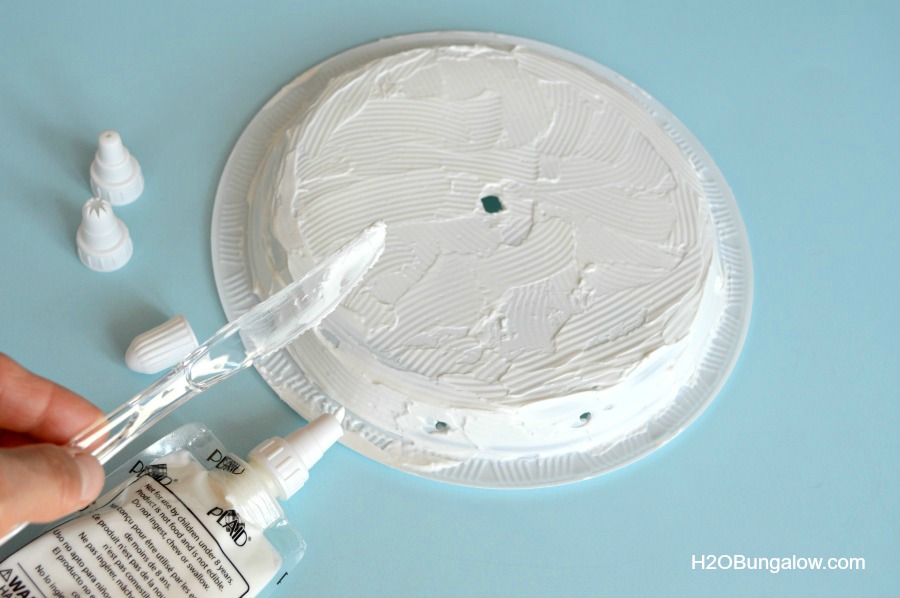 Decorating this Decoden nursery clock was almost like decorating a cake with fun icing tips.  Try a few sample shapes on a separate piece of paper with the different tips to get a feel for how it works.  This is where the fun starts 🙂  When I was comfortable, I added my first decorative band around the outside edge.  I used the drizzle paint to add numbers onto the clock face and more of the vanilla clay to hold the Mod Melt trinkets I made from the silicon Mod Molds.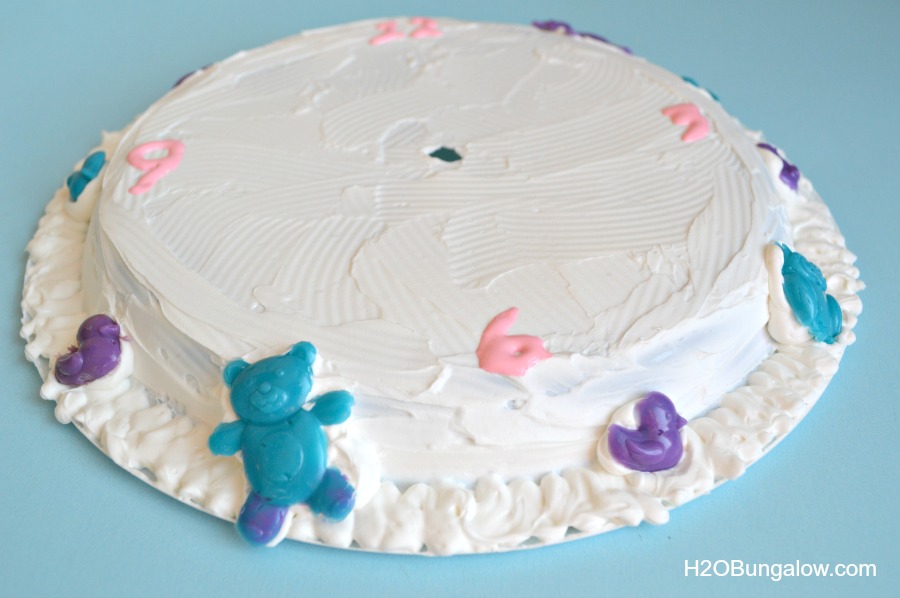 I Kept placing the Mod Melt trinkets in random places until I was happy with the look and pretty much ran out of room.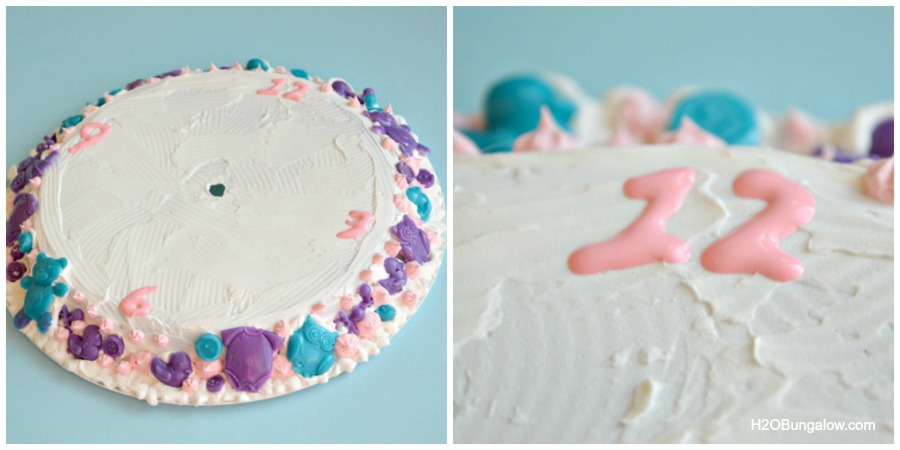 Reassemble the clock mechanism onto your clock through the center hole.  Gently place the hands back onto the clock.  Use double-sided tape if needed to hold the clock motor in place.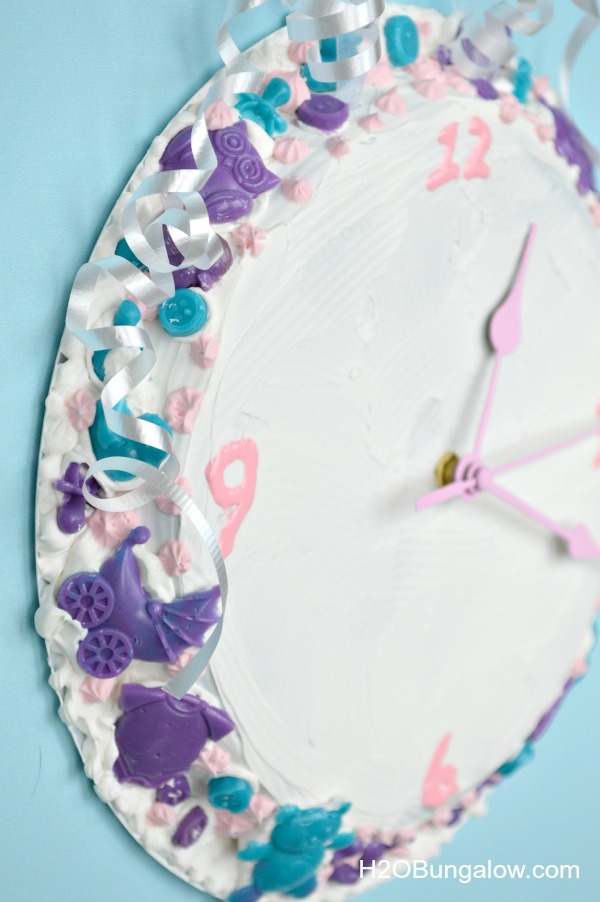 Add the ribbon to hang your clock.  I added some extra white curly ribbon.  Pop a battery in and enjoy your pretty clock!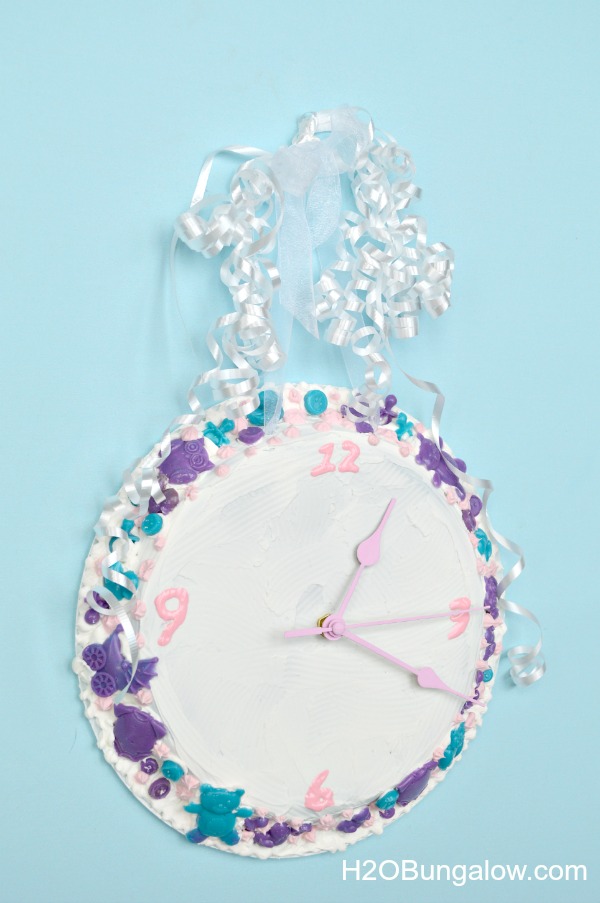 This was such an easy project.  Now that I've tried one, I can't wait to make more!  I've included more product information below as well as a link to a great giveaway and a gallery of the other bloggers projects in this campaign.  I'm loving the unique ways that everyone used their products.
Supplies can be purchased at Michaels stores
Mod Podge  , Available Mod Melts, Available Mod Molds, Drizzle Paint , Collage Clay 
You can find more product information at Plaid Online , FAQ's
Theres an awesome a contest that you easily enter.   Check it out here!
Get connected with Plaid:
Collage Clay is not recommended for children ages 12 and under, and the product is not edible. Small parts are a choking hazard for children. If you choose to show children involved in using the product, please make sure they are over 12 years old since the product is not recommended for children younger than this. Need more inspiration? See what others are making with Mod Podge Collage Clay:

So…which Decoden project is your favorite?

This is a sponsored post.  I recieved product and compensation.  But, all opinions and are 100% my own:)
Are you following me?  Like, you know…my blog?  What?  Not following me yet?
Sign up for my posts via email HERE or Bloglovin HERE.  Both are free!