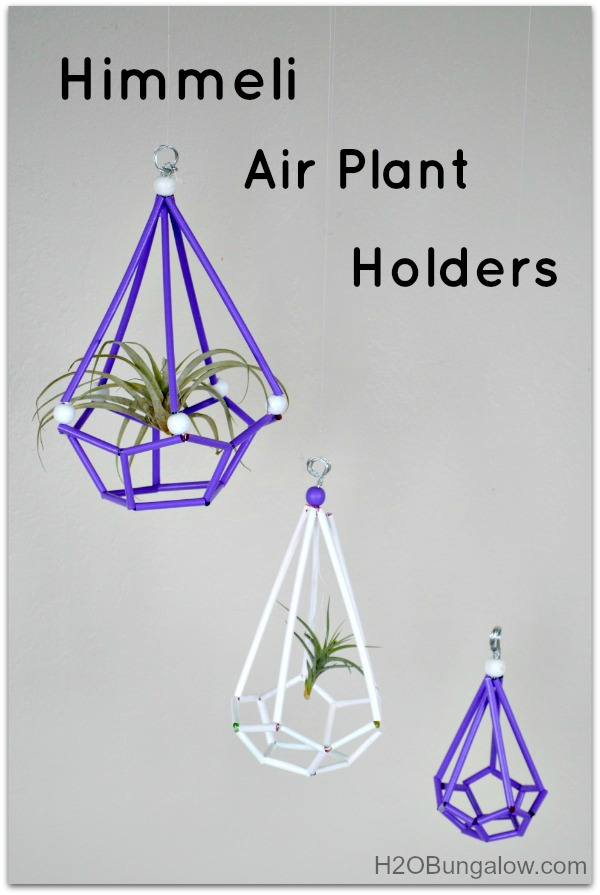 I'm going to show you how to make a DIY Himmeli air plant holder today.
A What?  …a H-I-M-M-E-L-I
I should warn you…This DIY Himmeli air plant holder is so fun and so cool, you just might get hooked on this simple, but addicting art form.
A while ago I started seeing these geometric shaped…things.  I was hooked.  I HAD to make this a project.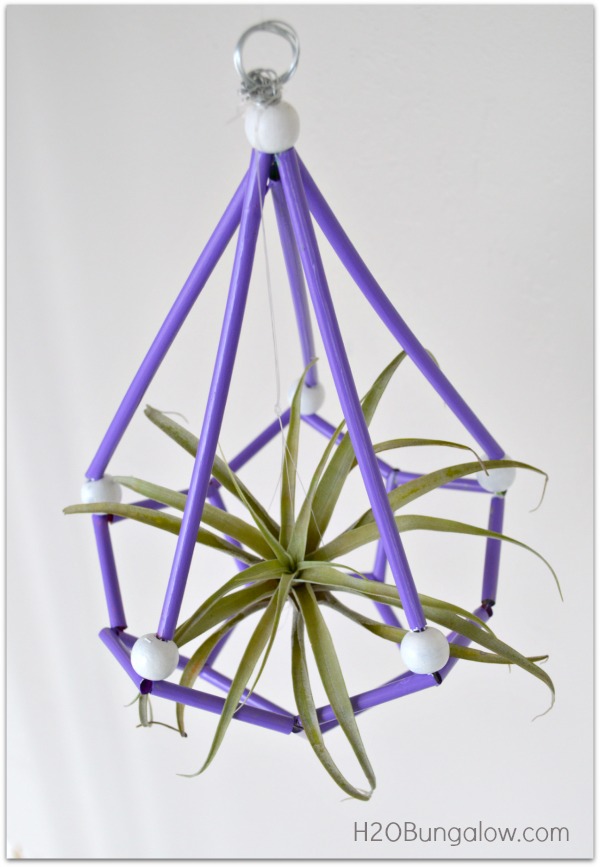 You'll need these items to make your DIY Himmeli Air Plant Holder.
Plastic straws, 20 – 1 1/2 inch pieces.  5 longer pieces for the top section.
Wire
Craft paint or spray paint for plastic
Clear nylon line or fishing string
Air plant
6 beads
Wire cutters, needle nosed pliers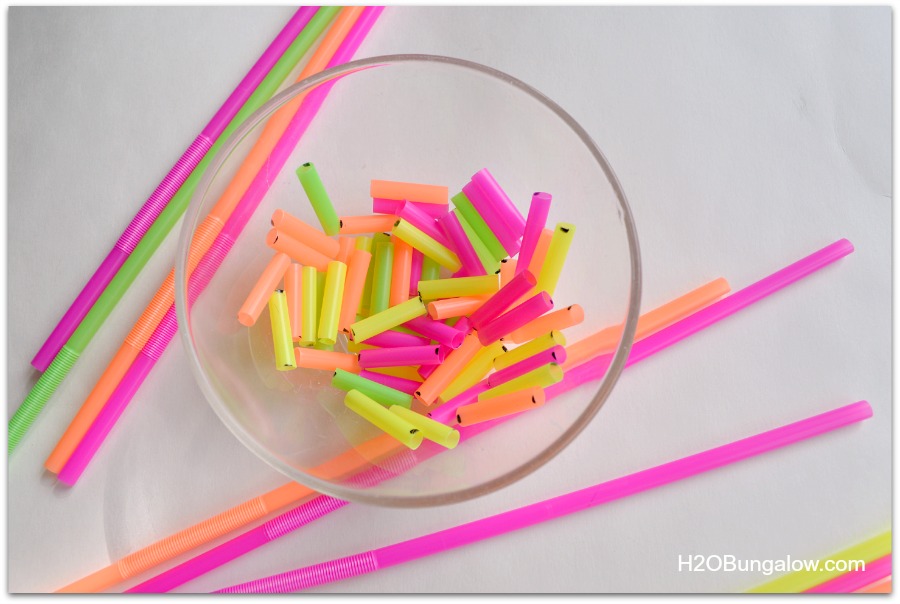 You'll use all of your small straw sections first.  Start with 5 pieces on a wire.  Make a pentagon and attach the ends together by twisting the wire.  Snip the extra wire off with wire cutters. Next, take 5 long strands of wire and insert each one through a single straw section.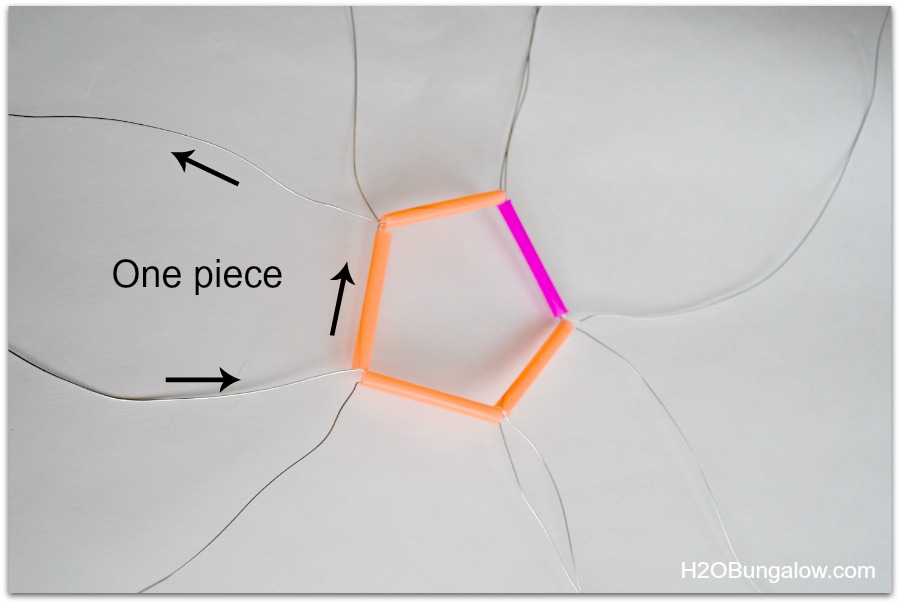 Take the two wires sticking out from each open end of your pentagon and add a straw piece.  I used the needle nose pliers and bent the wire over to the side to help keep the straw in place.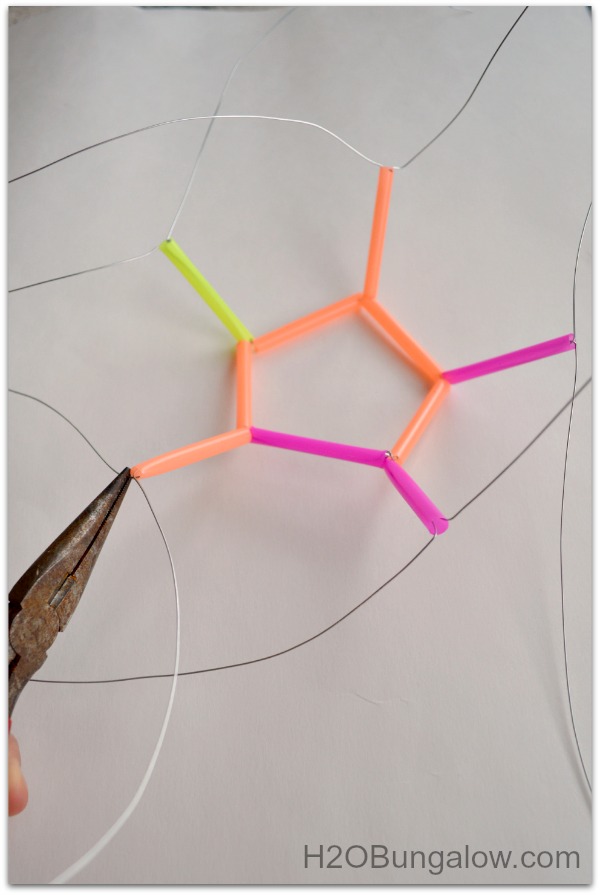 In the diagram below #1 is the step you just completed.
On step # 2 each wire will now separate and you'll add another straw.
Step #3 will then take the two wires that are now together to put through the long section of your cut straw. This step is a good place to add a bead for decoration.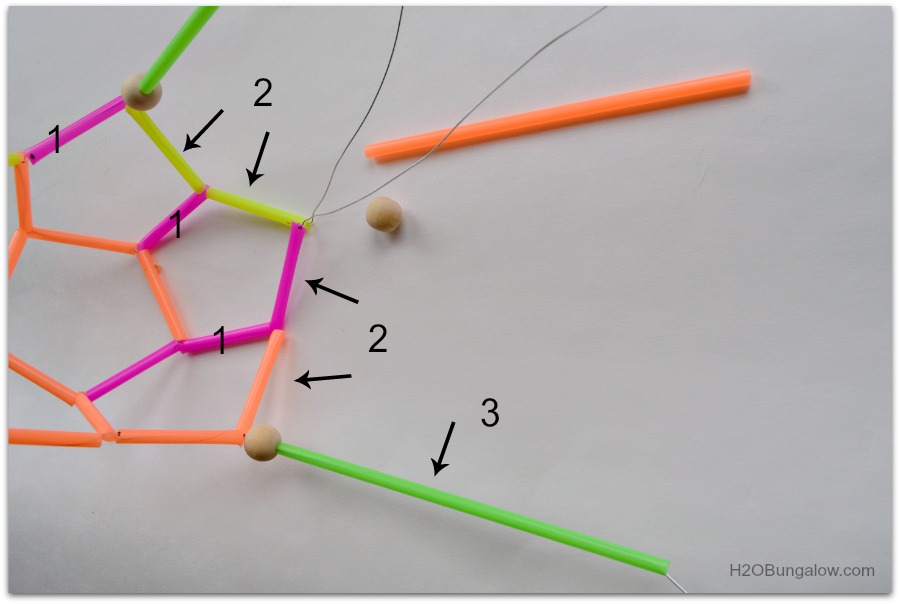 Pull all the wires though a bead at the top.  Wind the excess wire around the base of the bead, tuck it in and snip the ends.  Use your needle nosed pliers on this step.
Give it a good coat of paint.
I tied fishing string to an airplant and suspended it inside, and viola!  You have a DIY Himmeli air plant holder!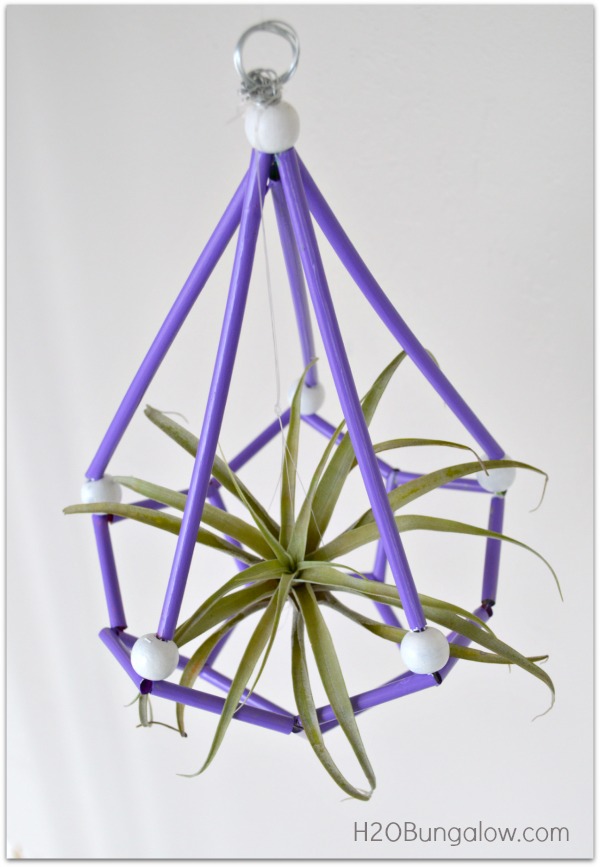 Make a group and suspend together.  Get creative and change up the shapes.  I made some with 1″, 1.5″ and 2″ base straw sizes.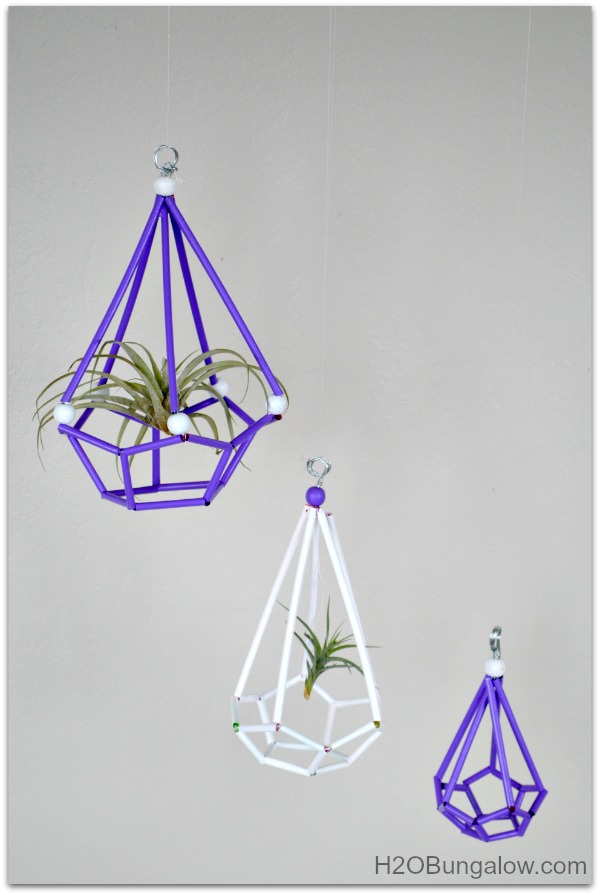 These are commonly made with copper tubes, the straw version is a budget friendly version.  You'll see that the wire frame has a good bit of strength to it and it works great for airplants.  I made a few of these with metallic copper paint and they looked fabulous! I didn't use a paint that was for plastic and the paint flaked off, not so fabulous 🙁
These would be so fun in different shapes mounted on a wall, suspended in a group or displayed on a shelf.
What would you do with a Himmeli?

Don't miss a single creative idea I share!  Click here to get my posts sent to your mailbox or follow here on Bloglovin.  Either way, keep in touch!