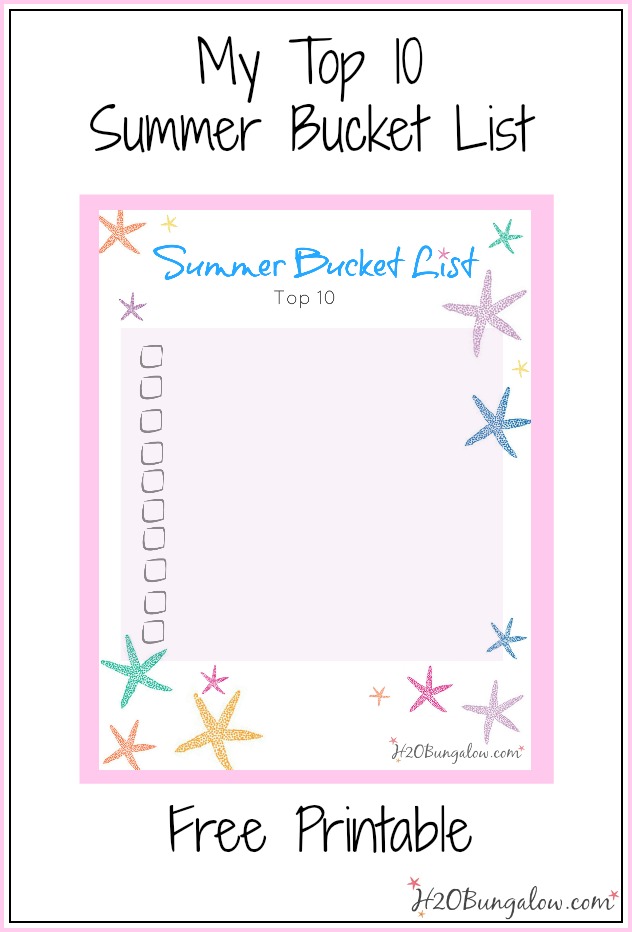 I have a free printable starfish summer bucket list to share today.  In my mind, summer starts now, even if the calendar says it starts next month. Memorial Day has always marked the beginning of summer in my family.  School would just about be done, family vacations at the beach were on the calendar and we started wearing white (yes, that's how it was where I grew up). Time moved a lot slower then too.  From a kids perspective, summer seemed to stretch out forever… there was plenty of time to do everything …and nothing …and sometimes even be bored.
Now it seems time moves so fast, I swear, I blink and half the month is over.  I honestly can't remember the last time I was bored.
DH and I see things listed in the paper or pass by festivals in our community all the time and say, "wow, wouldn't that be fun to do".  But we don't make the time to actually do them.  We don't plan.
This summer I've promised myself that would change.  I'm going to do a little more  – and nope, I don't mean DIY… that's a given 😉  I mean I'm going to do more with friends, my family and especially my sweet husband.  I don't want summer to be over and I'm saying, geez…I wish I'd done this or that! Which is usually the case.
The best way to keep a commitment and make sure it doesn't get pushed aside over time?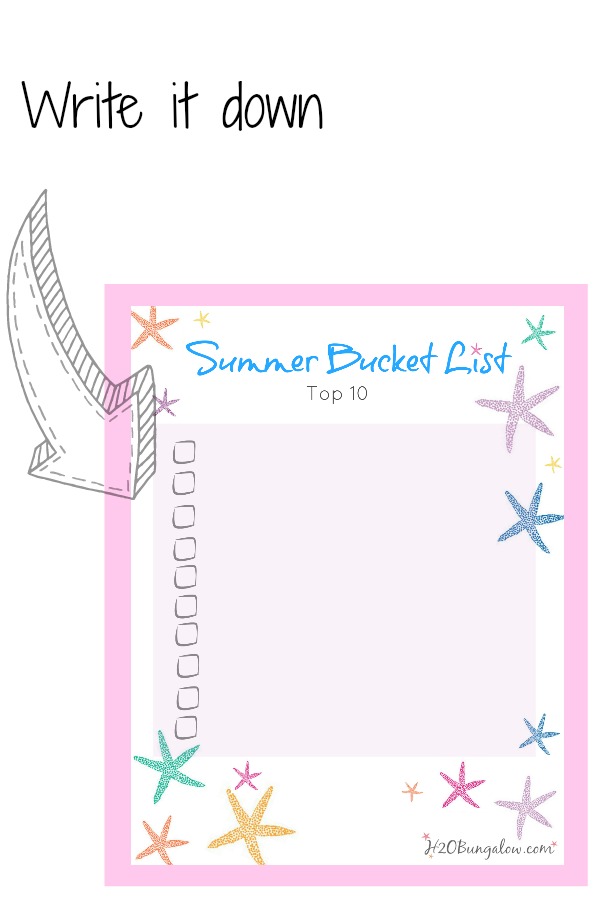 I made this cute free printable starfish summer bucket list so we'd have something pretty to stick up on the fridge as a reminder.  You know what?  DH and I started talking about things we want to do together the same day I made this.  We're already having fun with our summer bucket list and we haven't even checked anything off the list yet!
If you don't already have a summer bucket list in writing, print this one.  Share it with your spouse, kids or the whole family.   I hope you have as much fun thinking about your summer plans as we have.
Click the little picture below to download a pdf copy and make your own summer bucket list.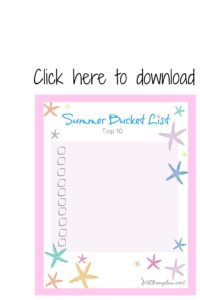 I already love summer, but now I find I'm looking forward to it even more this year.  We may not have enough spare time to sit around and be bored, but we will definately have fun! What's on our bucket list? We're still narrowing down,our choices, but so far we've picked a trip to the planetarium, another short sailing adventure, and an art class.
What would you put on your summer bucket list this year?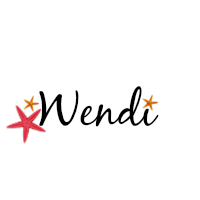 Don't miss a single creative idea I share!
Love my posts? Click here to get my posts sent to your mailbox or follow me here on Bloglovin.
Following H2OBungalow on Facebook? It's one of my favorite places and I share lots of extra projects, inspiration for the home and content I don't share anywhere else.
Love Instagram?  Me Too! Follow H2OBungalow on Instagram and see my projects in process and lots more.