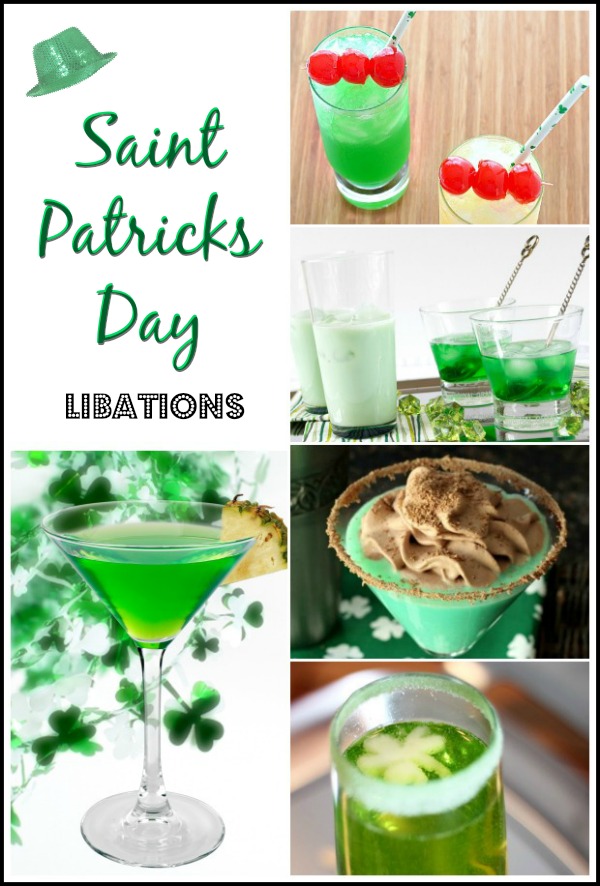 Saint Patrick's Day is just around the corner.  We usually don't go all out or even out for St. Patrick's Day.  Funny how time changes and mellows a soul.  But … a mellow soul doesn't necessarily mean a no fun soul, right?  I'm tossing around the idea of hosting a few friends for a small celebration and dug up a few green drinks for St Patrick's Day that go beyond the green food coloring in beer of yesteryear.
I still love a good beer, especially the new trendy ones.  But, seriously… if they were sitting side by side, which would you choose?  Yup, me too!  So let's start right off with the good stuff!
This one had me at mint chip.
Mint Chip Cookietini by Snappy Gourmet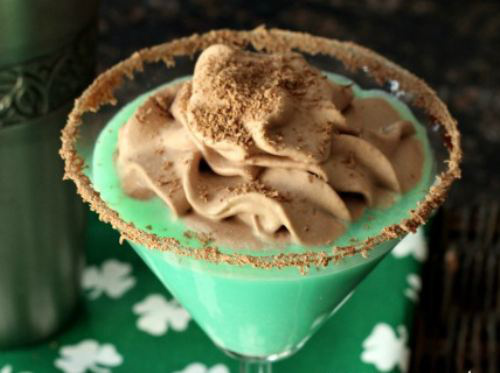 Traditionalists will love the Green Whisky prepared with an Irish Whisky mixed with Creme De Minth.  On the refreshing side is the paired concoction of Creme De Minth with coconut milk and ice cream.  I could stop now and run to the store for supplies!  Both tasty treats are by Nature Insider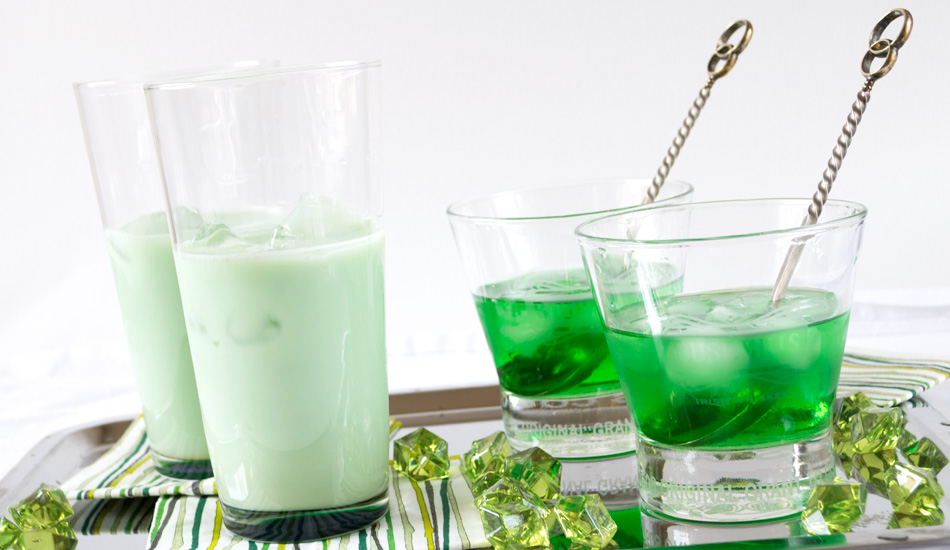 The Drunken Leprechaun and Pot O Gold Cocktails  are from Real HouseMoms .  They also sound dangerously yummy with Sour Apple Schnapps, coconut rum and pineapple juice.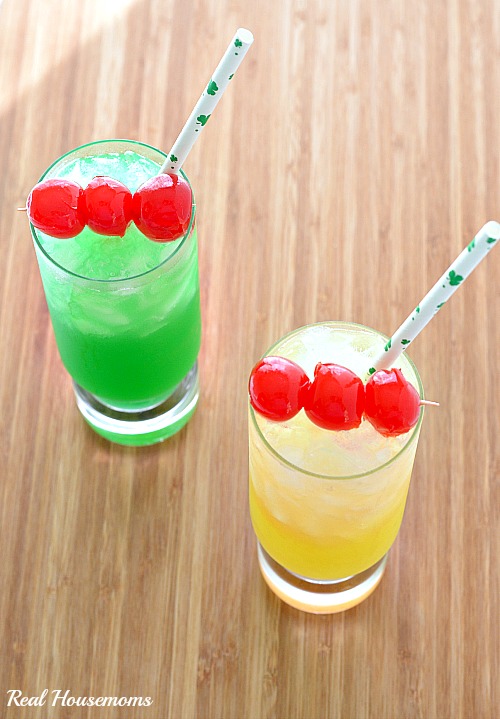 Who doesn't love a good martini?  This Classic Green Martini is by FinLandia.  This one has vodka and a mixture of melon liquor and pineapple juice shaken, not stirred … of course 🙂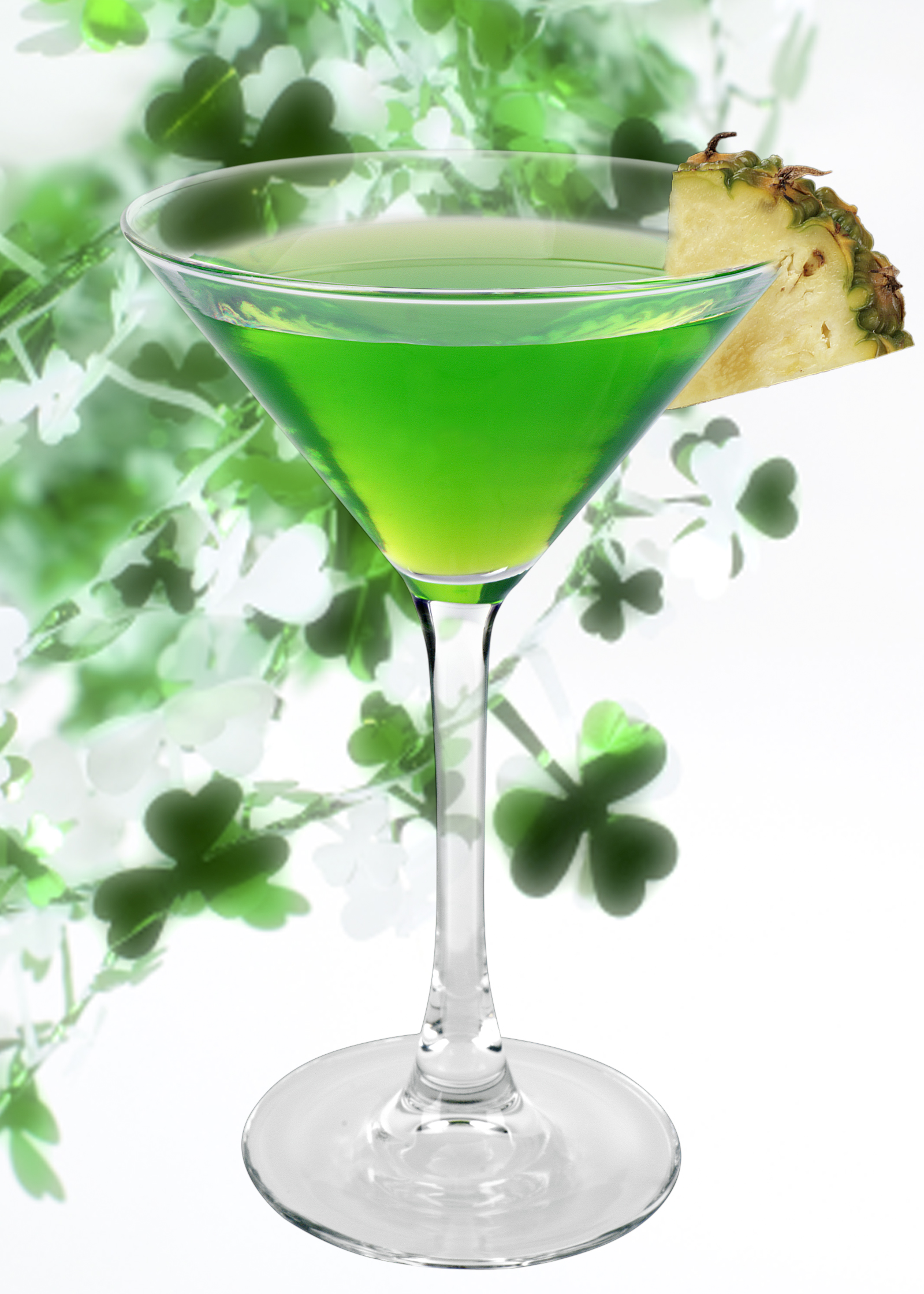 For those who crave something a little lighter, I found this Sparkling Shamrock Champagne Cocktail by Formal Fringe.  Made with Midori and champagne.  Love those cute little melon shamrocks floating at the top.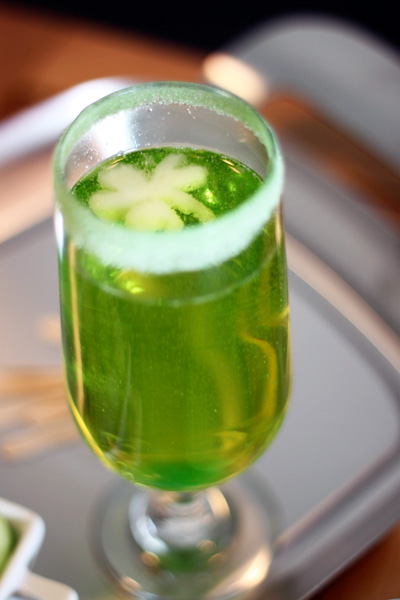 I'm pretty sure I'd  enjoy any one of these green drinks for St Patrick's Day!  It's going to be tough narrowing down my selection to a few.  I'd happily plan for an extra mile or two of excersize  on the beach for the Mint Chip Cookietini!
Which ones would you serve?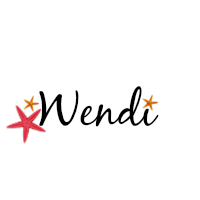 Don't miss a single creative idea I share!
Love my posts? Click here to get my posts sent to your mailbox or follow me here on Bloglovin.
Following H2OBungalow on Facebook? It's one of my favorite places and I share lots of extra projects, inspiration for the home and content I don't share anywhere else.
Love Instagram?  Me Too! Follow H2OBungalow on Instagram and see my projects in process and lots more.