I've never owned a decoder ring. I've never been a super secret, spy kind of girl. But I have to admit, there's a fun feeling of being kind of sleuthy with this Hanging DIY Hidden Jewelry Organizer I just finished.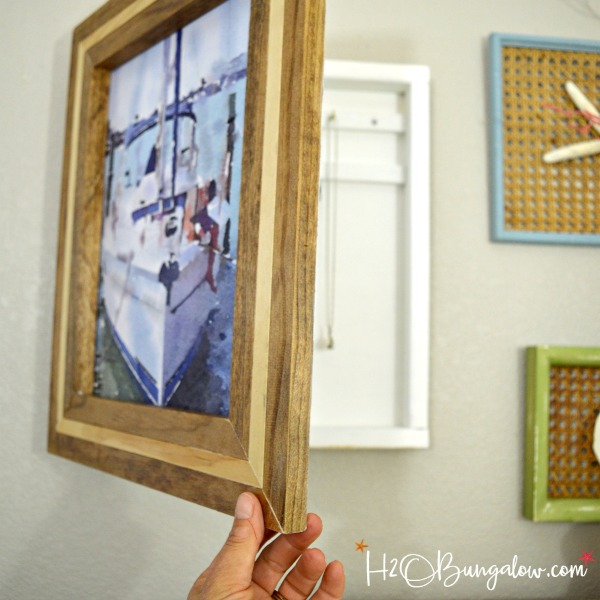 I should start from the beginning to fill you in on how this DIY project came to fruition. This month the Power Tool Challenge Team's theme is Organize. Fun, right? I can always be more organized. Who couldn't? I had some scraps left over from the Ryobi Nation New Year New You campaign and the project I made, an Inspirational Words Full Length Mirror Frame. (check out the post to see how I made the layered wood). I had to use it on something. This stuff is just too pretty to toss in the scrap bin!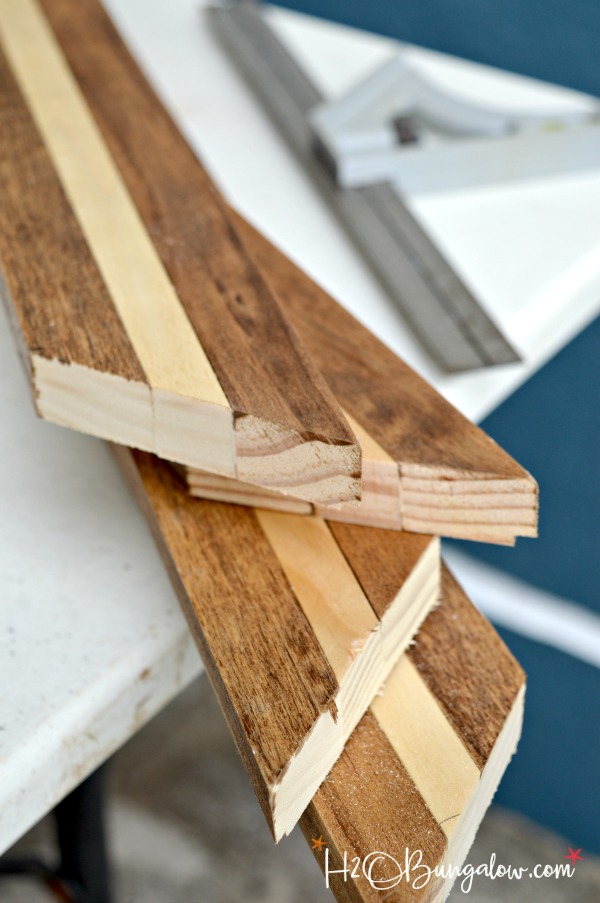 The more I thought about what to make, the more I realized I was in desperate need for a way to keep my necklaces from tangling too.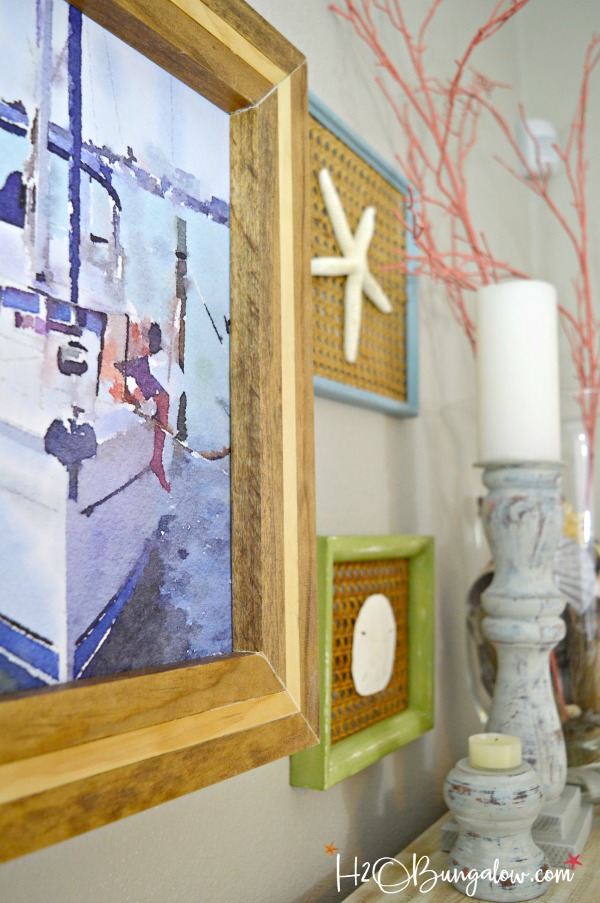 We also have no room for more stuff. I knew a jewelry box on my dresser top would still leave me with the same problem…tangled necklaces. After tossing the idea around in my head for while, I finally decided to claim the one area I knew was available and wouldn't make my space look more cluttered and give me a way to hang my jewelry. I just needed it to be incognito since pretty and practical have to work together in my book!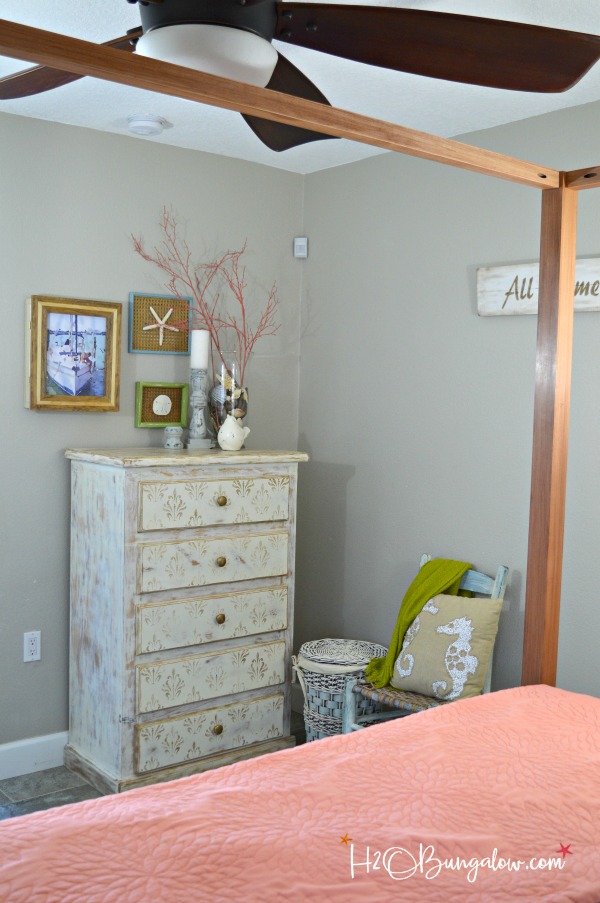 I used the wall! My hanging DIY jewelry organizer fits right in with my decor. Fits the pretty and is practical too. Such a win-win.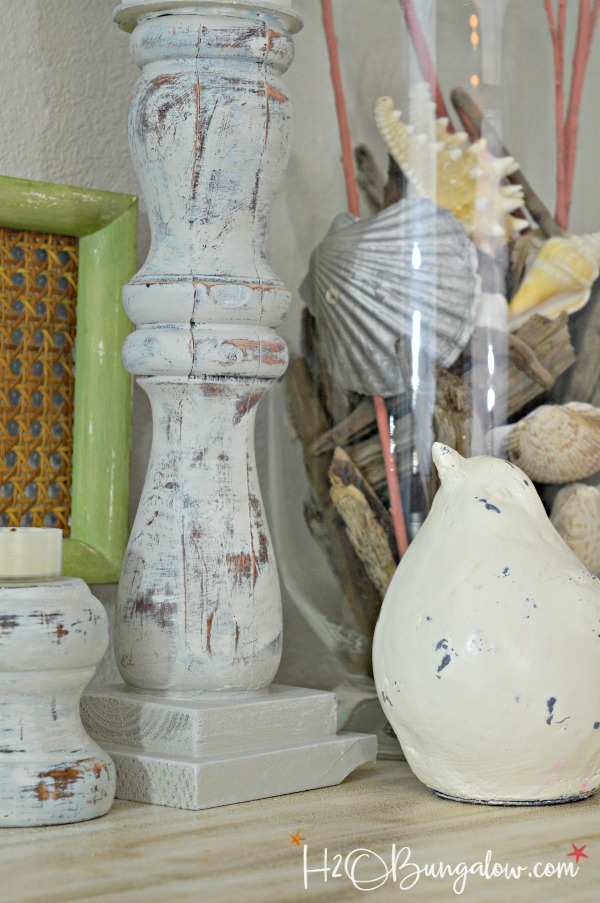 It's the perfect place to keep my necklaces hanging and untangled. Yes, I added a little motivation for the morning on the inside:)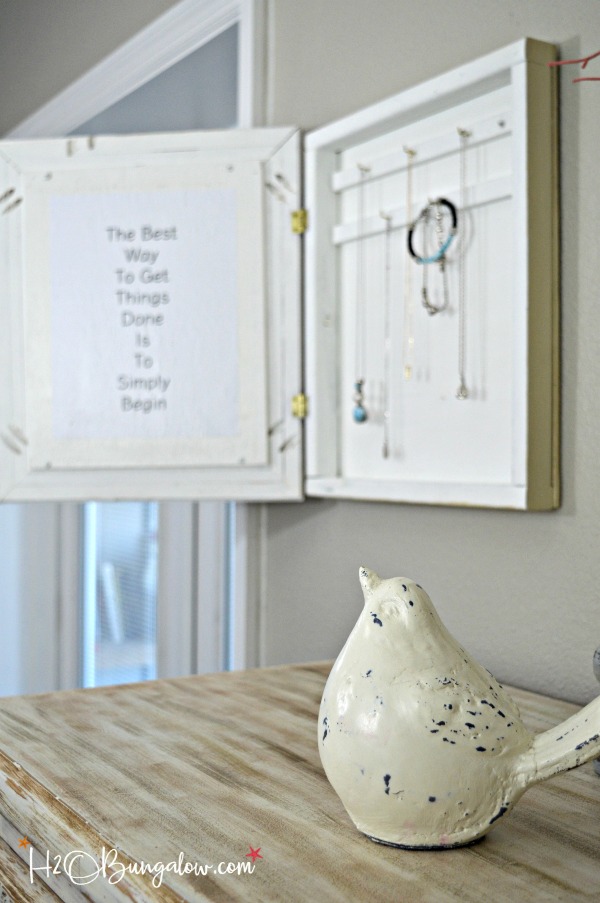 Scroll to the bottom of this post to get the DIY tutorial to build your own hanging DY jewelry organizer. I share a few tips on how to make this project easier and better than I did too 🙂
Wait! Do you need new power tools to complete this project?
Have you entered to win the $300 of Ryobi Power Tools Giveaway I'm hosting yet?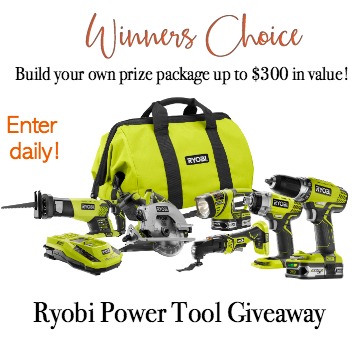 Now it's time to take a look at what the rest of the Power Tool Challenge Team created to help them organize better! Click on any of the links beside the bloggers name to go to that project.
The Kim Six Fix – Under Cabinet Storage
My Repurposed Life – Repurposed Drawer Dog Toy Box
H2OBungalow – DIY Hanging Jewelry Organizer – That's me!
Create And Babble – Pallet Wood Entryway Bench with Shoe Storage
The DIY Bungalow – Reclaimed Wood Shelves
Designed Decor – Repurposed Radio Cabinet Coffee Bar Drink Station
Domestically Speaking – Easiest DIY Drawer Organization
Refresh Restyle – Mudroom Storage Idea
My Love 2 Create – Drawer Storage Shelf
Virginia Sweet Pea – 2 x 4 DIY Shelving Unit Storage Shelf
Thrift Diving – DIY Peg Board Organizer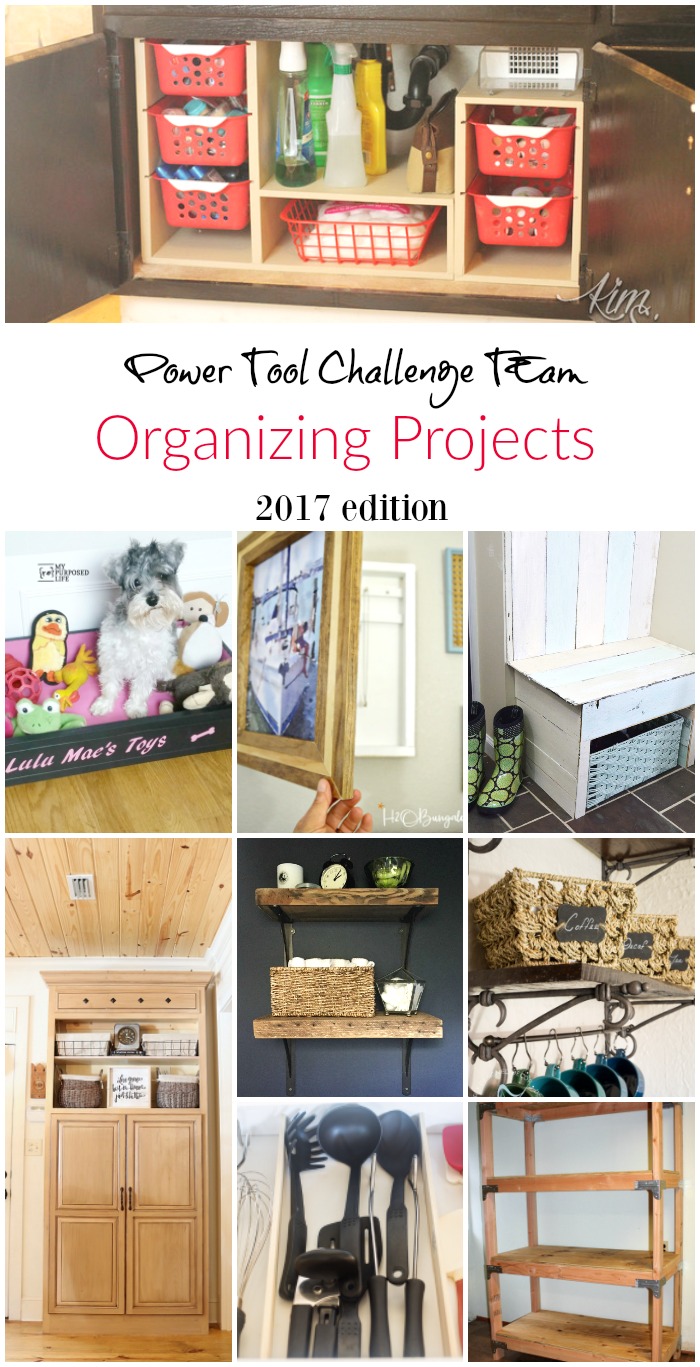 Now on to the tutorial 🙂
How To Make A DIY Hidden Jewelry Organizer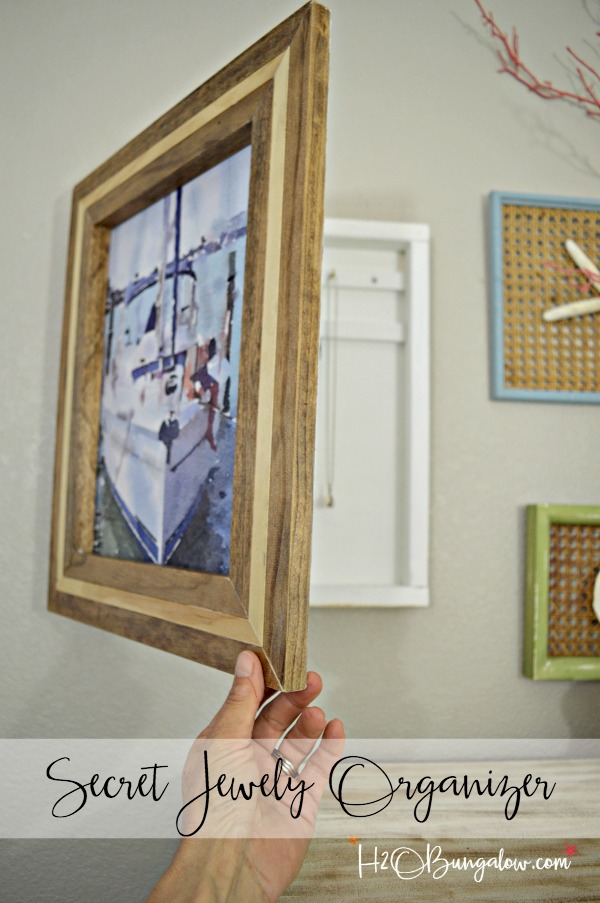 The best part about this project is you can build a DIY hanging jewelry organizer with art that fits your style and decor. Pick out your artwork, plan the frame, then build the box. I use affiliate links to help you find the products I used 🙂
Step 1: Build a picture frame or start with a premade wood one.
See blow tips to build a frame. If you're planning on using a premade frame, be sure the sides are wide enough to give the frame support and have a flat section in the back to screw in the hinges.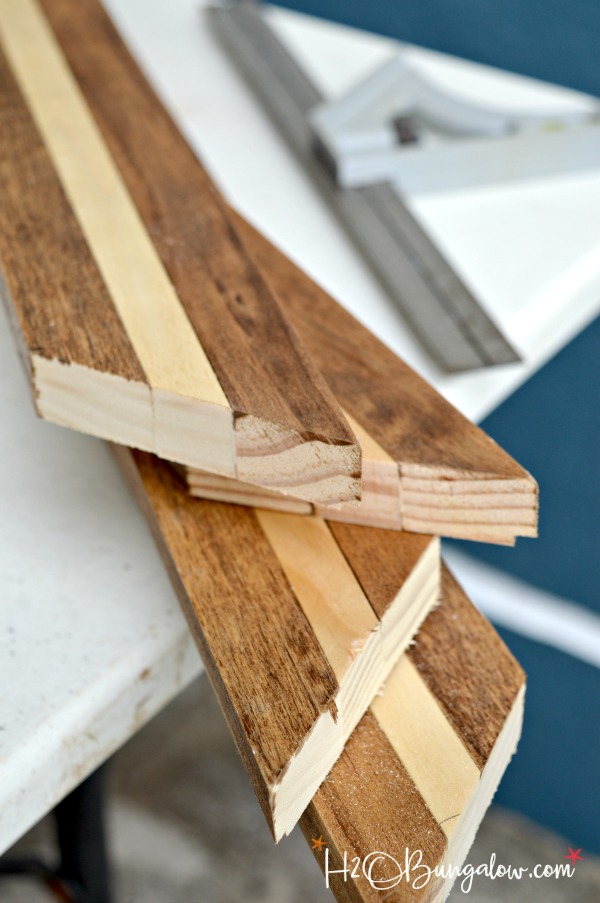 If you're building your own picture frame for the DIY wall hanging jewelry organizer, Cut 45 degree angles at the end of each frame section. Make 2 pocket holes in the top and bottom frame pieces with a Kreg Jig. My frame is 3″ wide and I used the last two holes on the Kreg Jig, B and C. Use 1 1/4″ pocket screws to assemble the frame.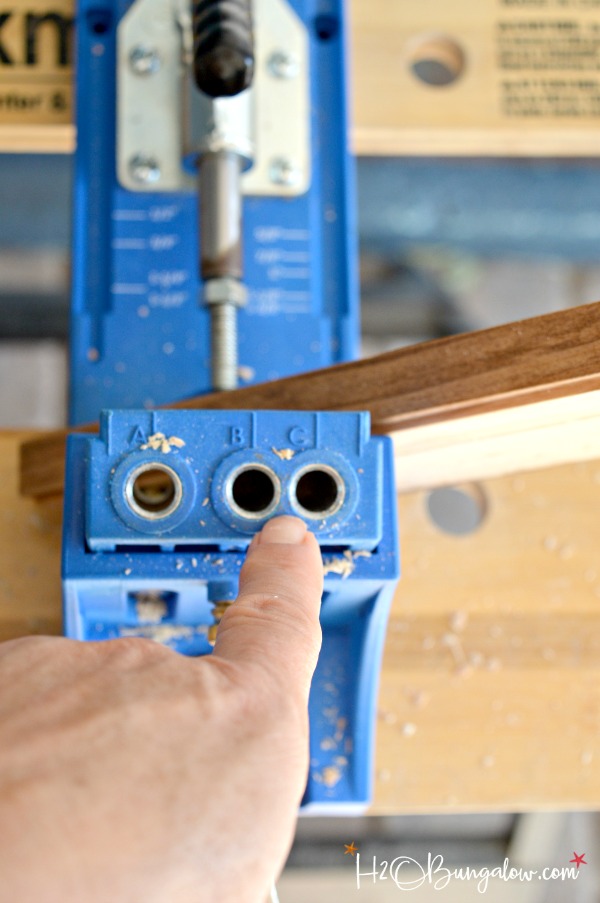 Step 2: Attach the artwork
Attach the artwork to the back of the frame with a #6 screw in each corner. Assemble your artwork into a premade frame as the last step if you've purchased a frame.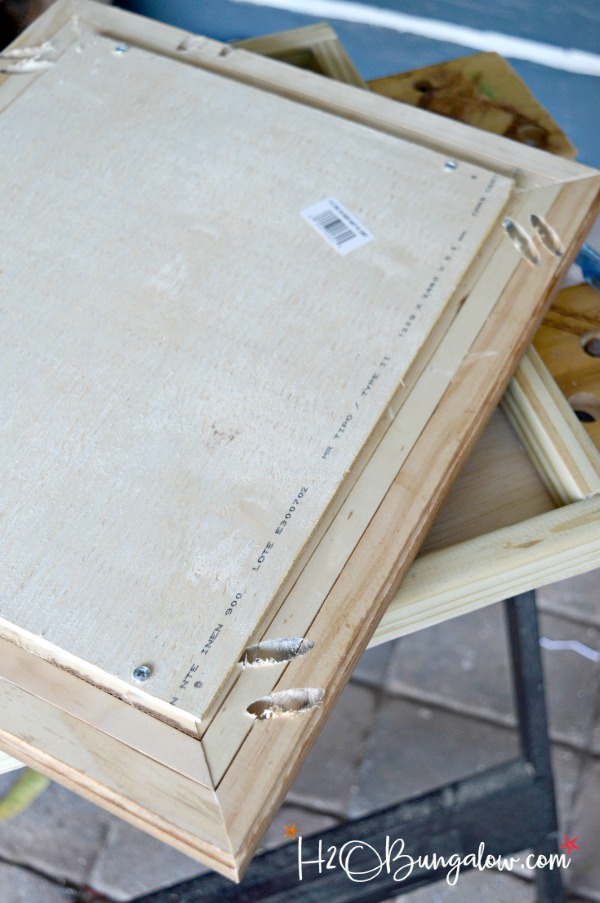 Step 3: Build the jewelry holder box
Build a box to hold the jewelry. I used furring strips I had on hand. The better choice would be to build the side of your DIY wall hanging jewelry organizer out of 1 x 2s, it will fit flush at the joints. Place the wood so the depth of the wood box is 2″.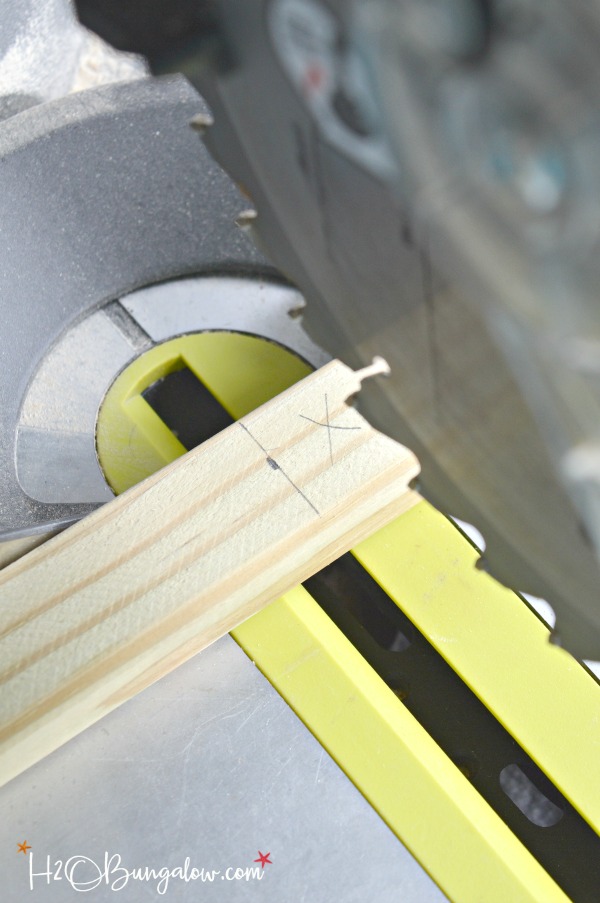 Glue the side joints together and secure with brad nails. It helps to have an extra piece of wood to hold against the edges of the frame pieces while nailing them together. Use 1/4″ plywood for the back of the jewelry box and attach with brad nails as well.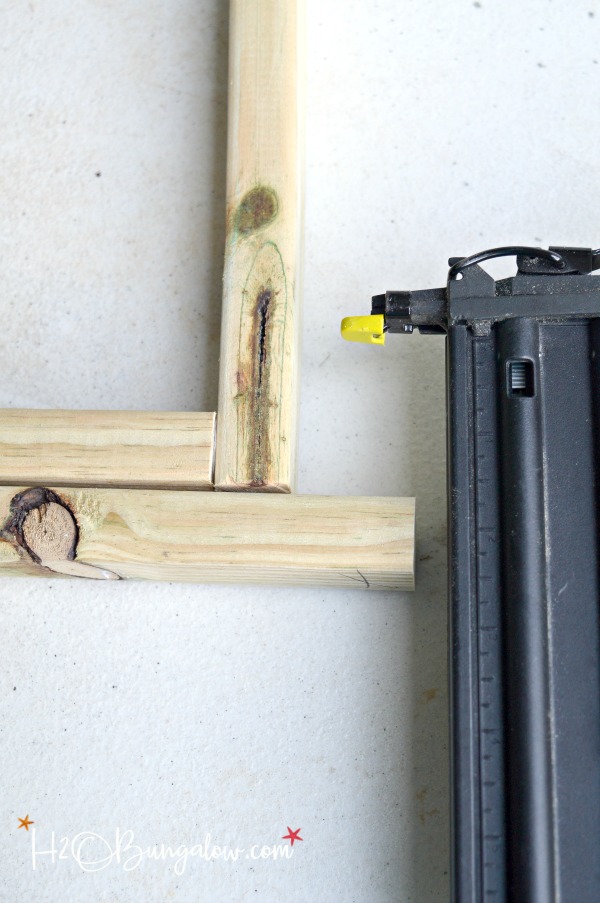 Step 4: Place jewelry holder brackets
Cut two strips of 1/2″ deep wood to fit into the jewelry box frame. This is where you'll attach hooks to hold necklaces. Attach with wood glue and let dry.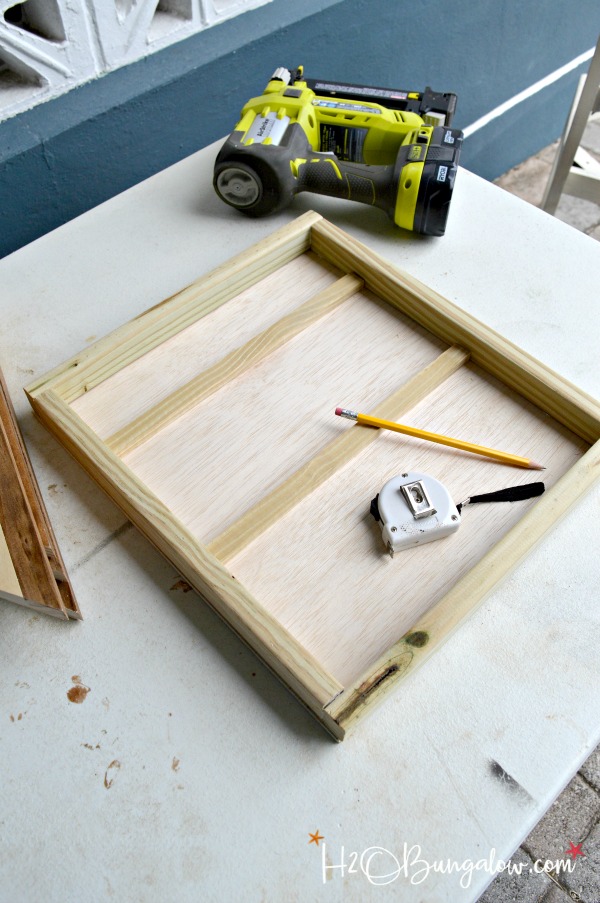 Step 5: Paint the DIY hanging jewelry organizer
Paint the wood as desired.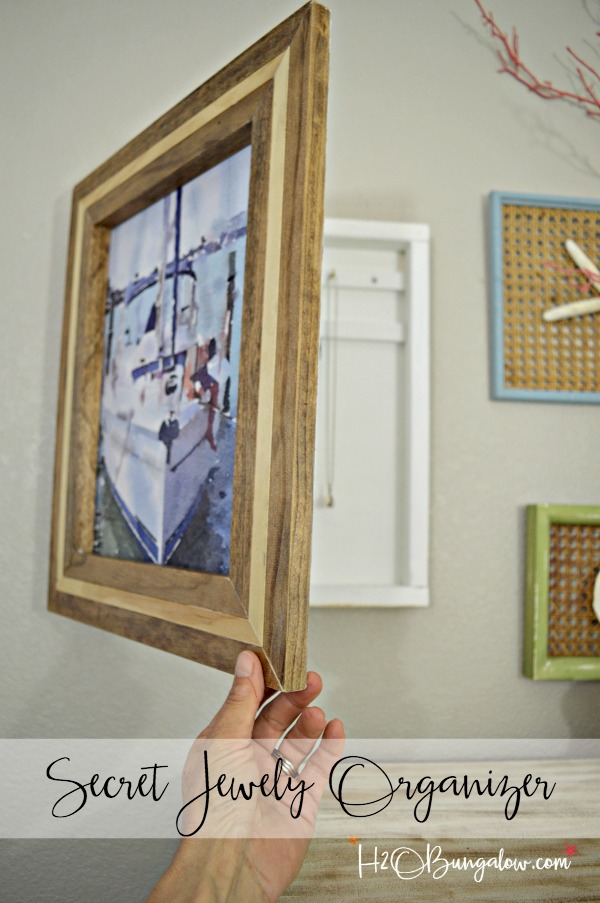 Step 6: Attach hardware
Attach two 1″ hinges along one side of the frame and shadow box base. Screw in small cup hooks or square bend screws along the two bars to hold the jewelry. Attach two D-ring hangers on the back one at each side of the top to hang it from the wall.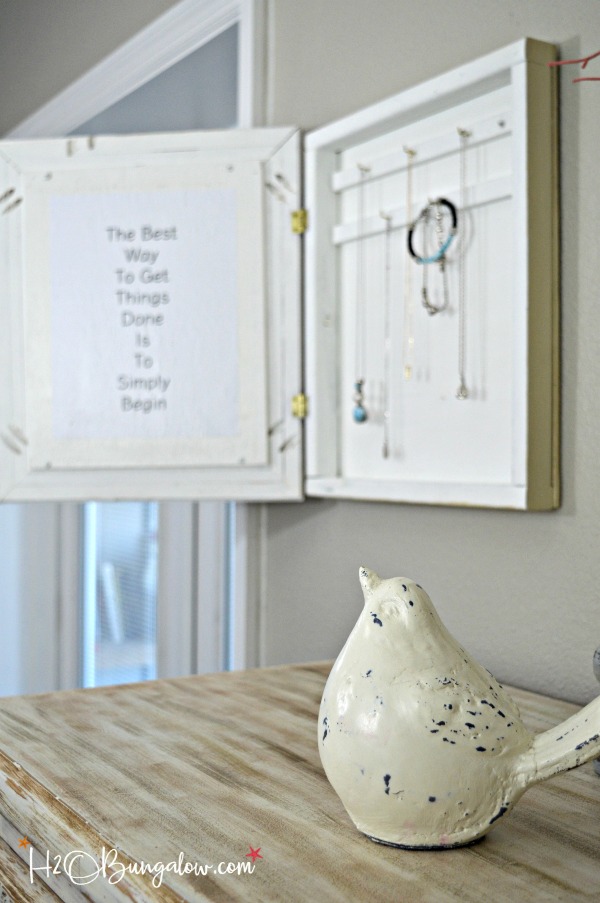 Hang your favorite jewelry inside and enjoy!
Do you love this project? Pin it for later!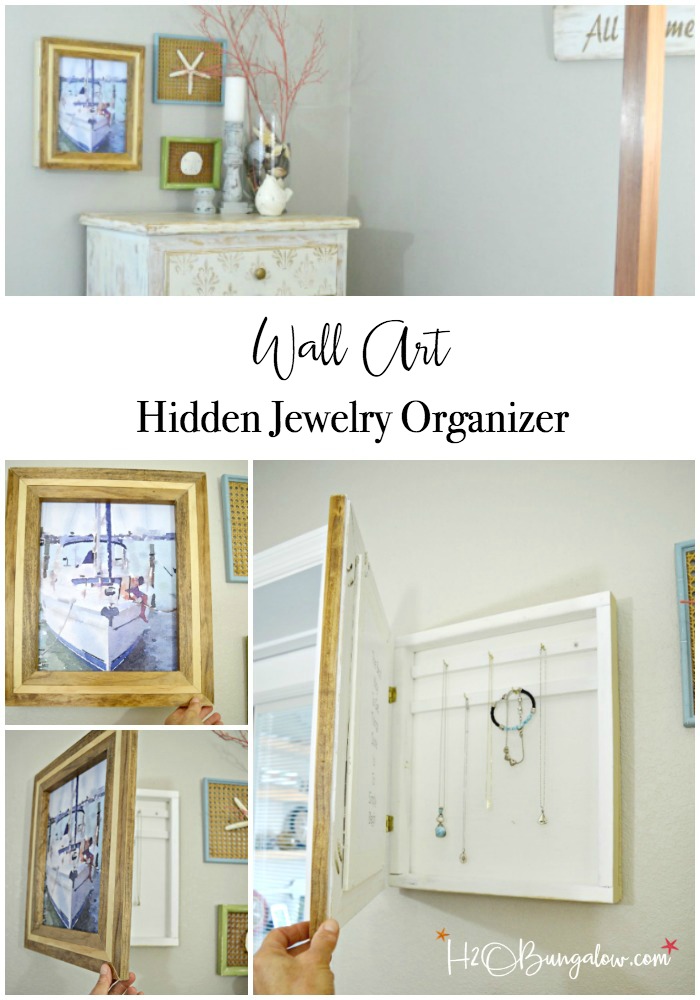 I'm pretty exited to untangle the mess of necklaces I have and start wearing them! My other jewelry challenge is earrings, but finding an organization solution for them will have to wait for another day 🙂 Besides necklace organization, what's your biggest jewelry organization challenge? Let's chat in the comment section below!