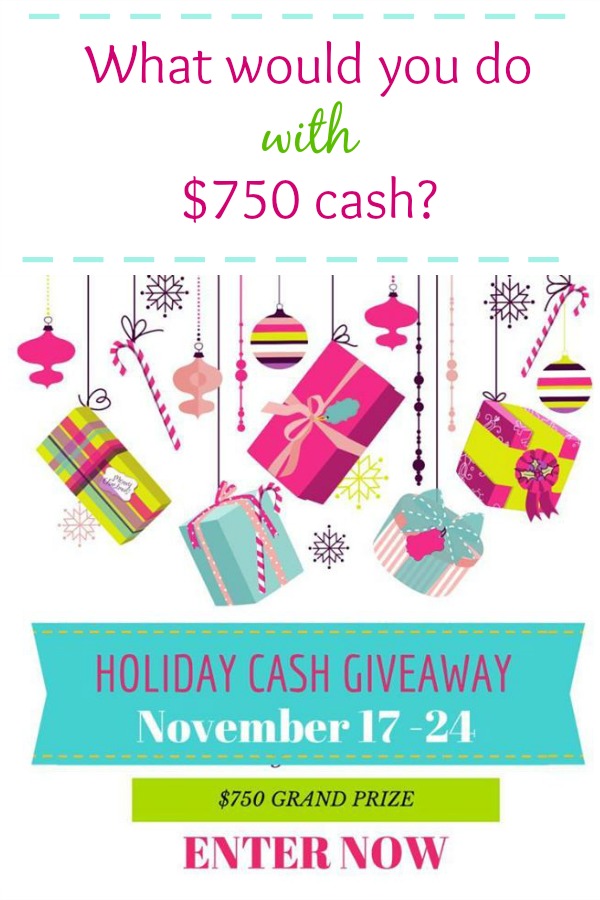 What would you do with $750 cash?
I've teamed up with some amazing bloggers and friends
to bring to our readers a wonderful opportunity to win $750 CASH for the holidays!
This holiday cash giveaway will be a little different,
We are not requiring readers to "like or become a fan of" the sponsors Facebook pages.
Each page was specially selected to share as the very best of Facebook business pages and blogs.
All have donated their own money to make this prize possible for you
We do hope that once you take a look at the talented blog and web sites who've sponsored this event,
you'll take a moment to become a fan of their page simply because you'd like to see more of what they share!
Happy Holidays
This cash giveaway will be open to entries from 8pm EST.  11/17 until 8pm, EST 11/24
Enter here & good luck my friends!