Do you get kind of itchy when fall comes?   I do. Nope, I don't mean itchy like wool sweater itchy, I mean want to move the furniture around, spruce up the place for a fresh look kind of itchy.  It happens every season. This year I decided to do something about it and it only took about 15 minutes.  I'm going to share with you today how to do a quick home decor update with Guilders Paste.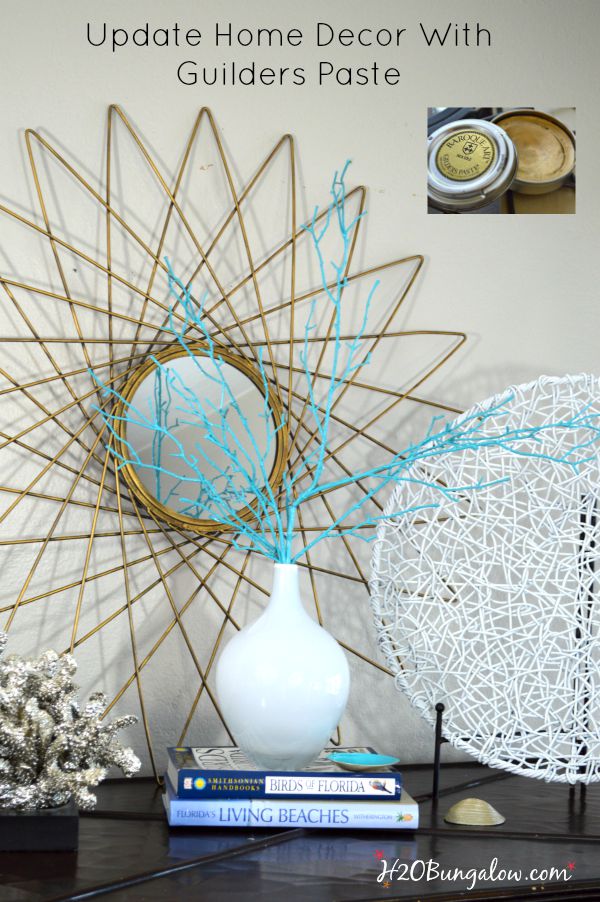 It's one of my favorite little secrets.
You can do a quick home decor update with Guilders Paste.
Seriously, this stuff is my go to for a rich metal look.  Guilders Paste comes in lots of colors.   The Baroque Art brand is my personal favorite.  I think the colors look richer, have more depth to them than other brands and it applies better.  One little tub of this stuff lasts a long time too.  Mine is probably 3 years old.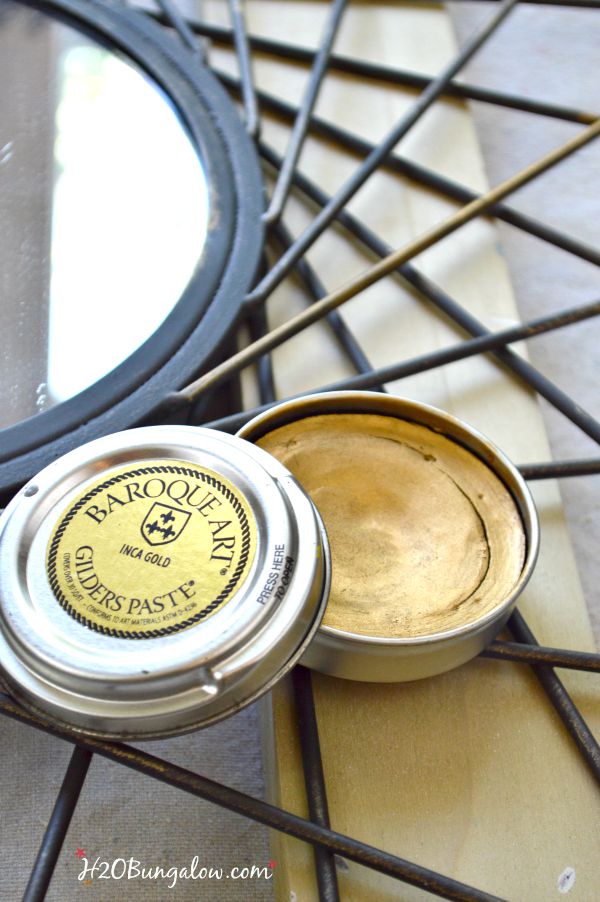 Just rub in on with your fingers.  Use as a highlight, or add lots of color.  It's easy.  It looks great on anything, furniture, paper, metal, you name it:)  You can also dilute it a little and apply with a brush dipped in mineral spirits.
I keep a small jar of my wonderful DIY Peppermint Sugar Scrub on the sink for easy clean up and it washes right off my fingers.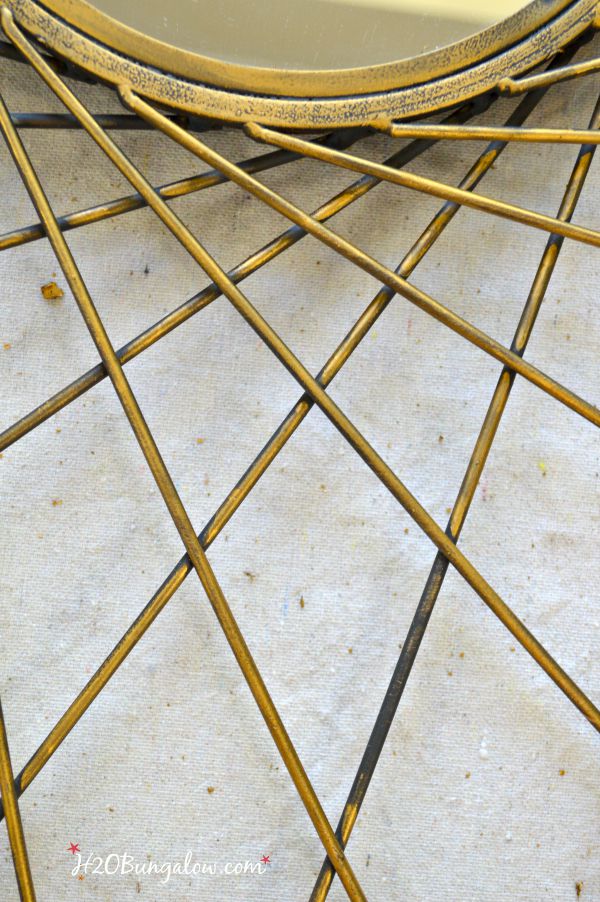 My starburst mirror probably took me about 15 minutes to finish.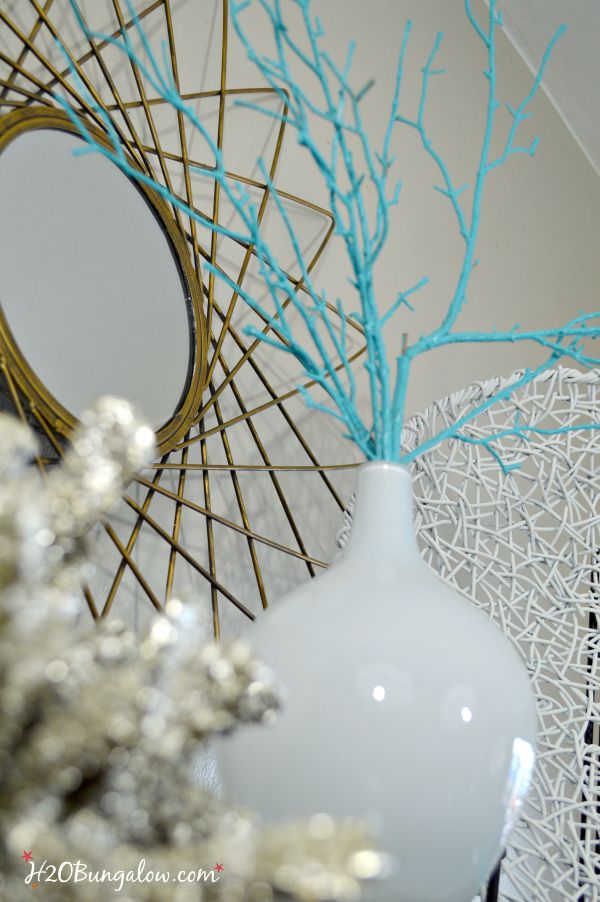 I love shopping my house and don't want to buy new things, especially when I love what I have already.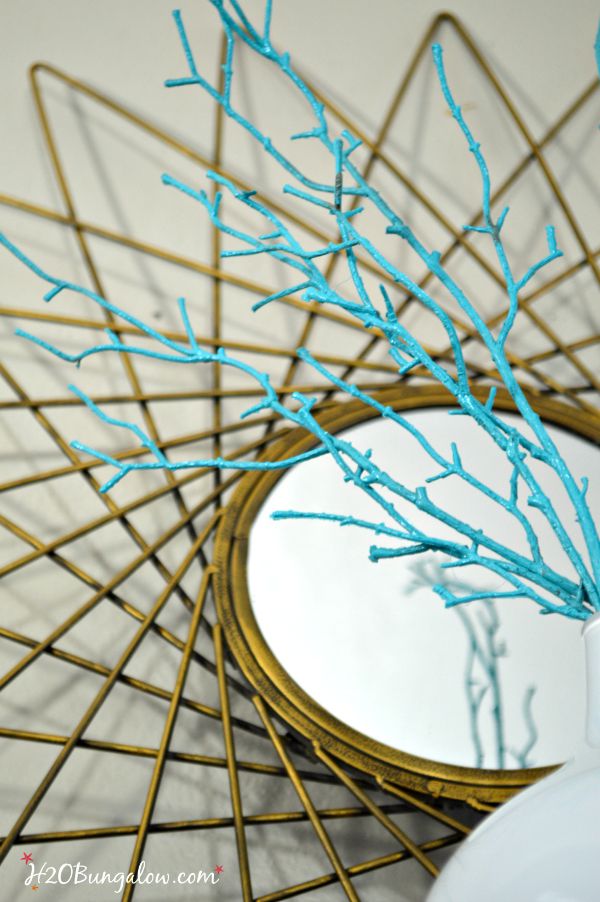 My fun mirror only needed a home decor update with Guilders Paste to give it some style.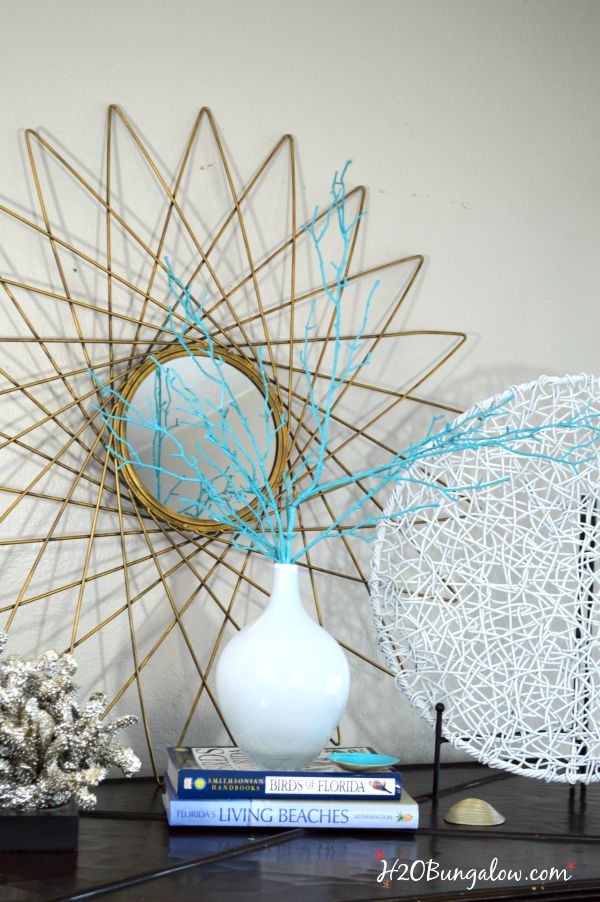 Seriously, trends come and go.  It was silver for a while, then gold, and I recently read that brass is making a comeback.  I'd rather do a home decor update with Guilders Paste, keep my favorite home decor items and more cash in my pocket:)
How about you?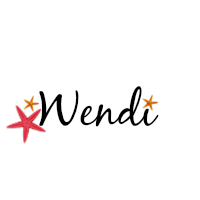 Love a good dose of DIY home decor, home improvement, the challenge of woodworking and creative ways to make your home look fabulous?
Me too!
I'd love to share mine with you.  Click here to sign up for my post emails  and I'll send a quick note when I have a new project to share.
Social media fan? Don't be shy say hello!  I love when you guys do that!  I'm interactive on Facebook and I share lots of other projects and, useful inspiration for the home and content I don't share anywhere else.  Follow H2OBungalow on Facebook here 
Oh heck, just follow me on all social medias.  We'll have some fun…promise:) Follow H2OBungalow on Instagram , Follow H2OBungalow on Twitter , Follow H2OBungalow on Pinterest, I'm on Periscope! @H2OBungalow
I use affiliate links in my posts.  If you should make a purchase I will receive an itty bitty commission at no cost to you.  Thank you in advance for supporting my blog…my two cats and our boxer dog