This is one of those weeks where a whole lot doesn't go as planned. Not one but two blog posts had to be postponed, I'm still in Dallas with my daughter, my editorial calendar for the week is blank and I'm itching to do something creative.   All I needed was to find a project I could sink my teeth into.  Along comes an opportunity to roll up my sleeves and tackle what I thought would be a quick project to freshen up an old place.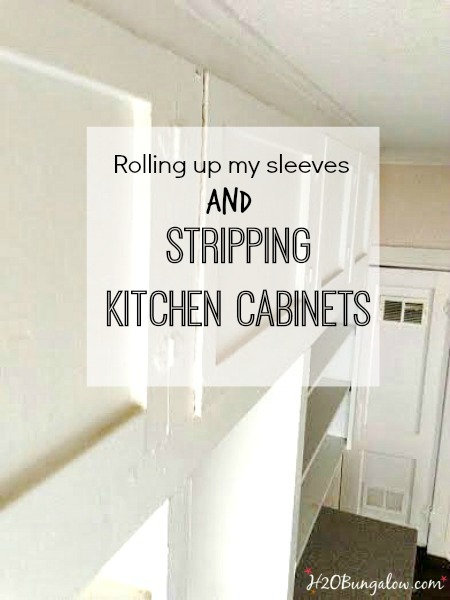 This little 1930's apartment has tons of vintage charm and potential along with too many layers of paint on these upper cabinets and the medicine cabinet in the bath.   somewhere over the past several years they were painted shut.   So gross!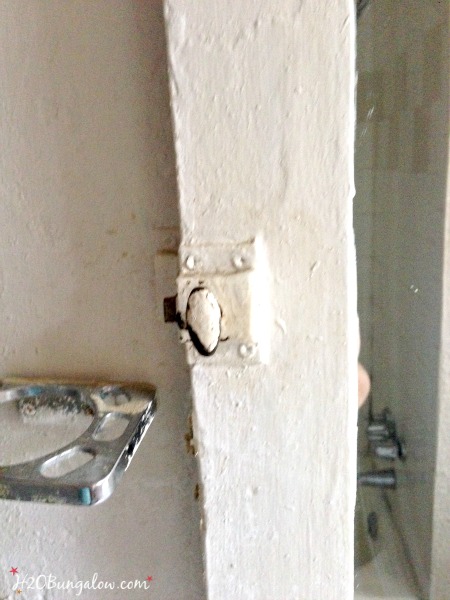 I've decided to strip them all, open the cabinets again and prep everything for a new paint job.
I must be crazy;)
I only have my iphone, have no fancy camera, no special lighting like at home.  Still, I want to share this project.  Stripping and repainting these kitchen cabinets is a huge undertaking.  But I feel like it's good information to share.  I'm saving a fortune redoing these myself.
I'm up to my elbows in stripping solution and gloves for the next day or so.
I'll share a full tutorial here soon.
In the meantime here are a few of my favorite painting posts with loads of useful information.
 10 Smart Exterior Painting Tips
14 Painting Tips That Will Save You Time and Money
Hope your having a great week!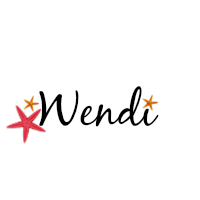 Love a good dose of DIY home decor, home improvement, the challenge of woodworking and creative ways to make your home look fabulous?
Me too!
I'd love to share mine with you.  Click here to sign up for my post emails  and I'll send a quick note when I have a new project to share.
Social media fan? Don't be shy say hello!  I love when you guys do that!  I'm interactive on Facebook and I share lots of other projects and, useful inspiration for the home and content I don't share anywhere else.  Follow H2OBungalow on Facebook here 
Oh heck, just follow me on all social medias.  We'll have some fun…promise:) Follow H2OBungalow on Instagram , Follow H2OBungalow on Twitter , Follow H2OBungalow on Pinterest, I'm on Periscope! @H2OBungalow
I use affiliate links in my posts.  If you should make a purchase I will receive an itty bitty commission at no cost to you.  Thank you in advance for supporting my blog…my two cats and our boxer dog