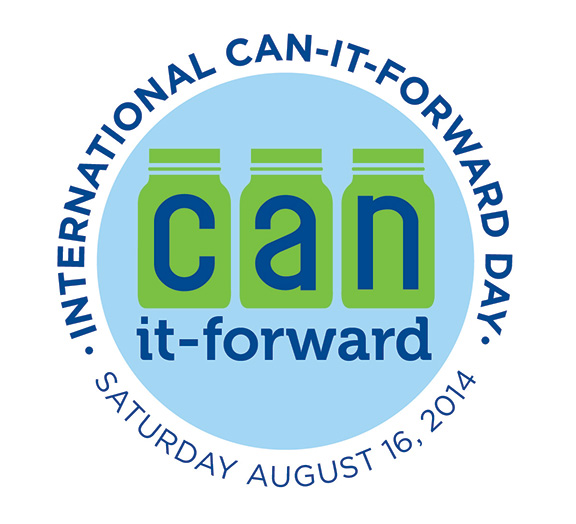 When I was contacted to participate in the International Can It Forward Day With Ball ® campaign for their 100 year anniversary I was thrilled.  Really, who doesn't love a Ball ® mason jar?  They are a staple in most DIY enthusiasts homes, are they not?  To commemorate their big milestone, the folks at Ball ®  designed the "Perfection  Jar", a limited edition green mason jar that's only being produced in 2014.  I'm loving this color, especially for the fall season 🙂
Want to win these green lovelies for yourself ?
Read on for my Ball® Package giveaway including 2 cases of the special edition jars!
Even though International Can It Forward Day with Ball ® is about canning,  Ball® is also celebrating the many other uses we love these versatile jars for.  They've asked a few bloggers to create a craft using the "Perfection Jar".
 I'm busy working on mine now.  This Saturday, I'll post my little crafty creation.
In the meantime, Why not check out some of the fantastic information and products on the Ball® website FreshPreserving.com.
Join Ball® this Saturday, August 16, where Jarden Home Brands will host its first annual International Can-It-Forward Day with special guest renowned chef and… 
Bravo's Top Chef judge, Hugh Acheson!  
The event is taking place at the Brooklyn Borough Hall Farmers Market and, in addition to canning demos where viewer questions will be answered in real-time by Chef Acheson and other experts, there will also be segments on crafting, herb gardening and the brand's new drinkware line!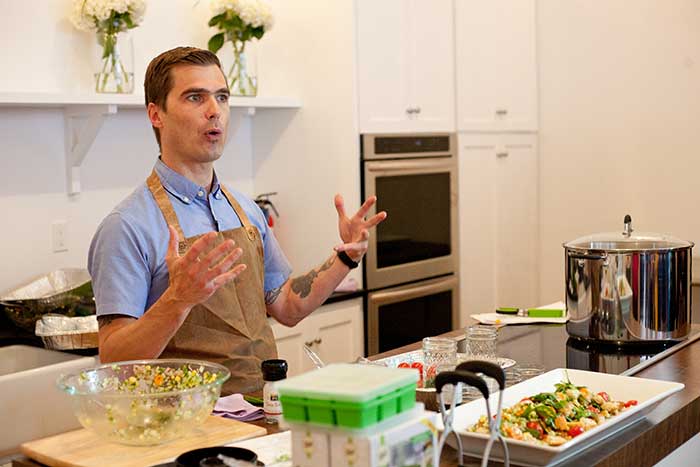 Watch the live webcast of canning demonstrations featuring celebrity chef by Hugh Acheson right here on Saturday.
800 pix WIDE:
The live event starts at 10AM EST.  In case you were wondering what's planned for the big day, I've listed the activity schedule below.
    10:00am – Pepper Jelly demonstration by Chef Sara featuring the FreshTECH Automatic Jam & Jelly Maker
10:45am – Tips on urban gardening & herb preservation
11:00am – Peach Siracha Jam demonstration by Marisa McClellan of Food in Jars
11:30am – Crafting in Ball jars with staff from Martha Stewart Living
11:45am – Hugh Acheson Preserving and Mixology demonstrations
1:15pm – Special Mixology demonstration with local mixologists
1:30pm – Salsa Verde demonstration by Chef Sarah featuring the FreshTECH Automatic Home Canning System
Mixology?  Really?  Yay! I'm thinking of taping the entire episode so I don't miss any of the good information the fun folks at Ball® have planned for the day:)
On to the giveaway!
Enter below for a chance to win!
  1 LUCKY WINNER GETS ALL THIS!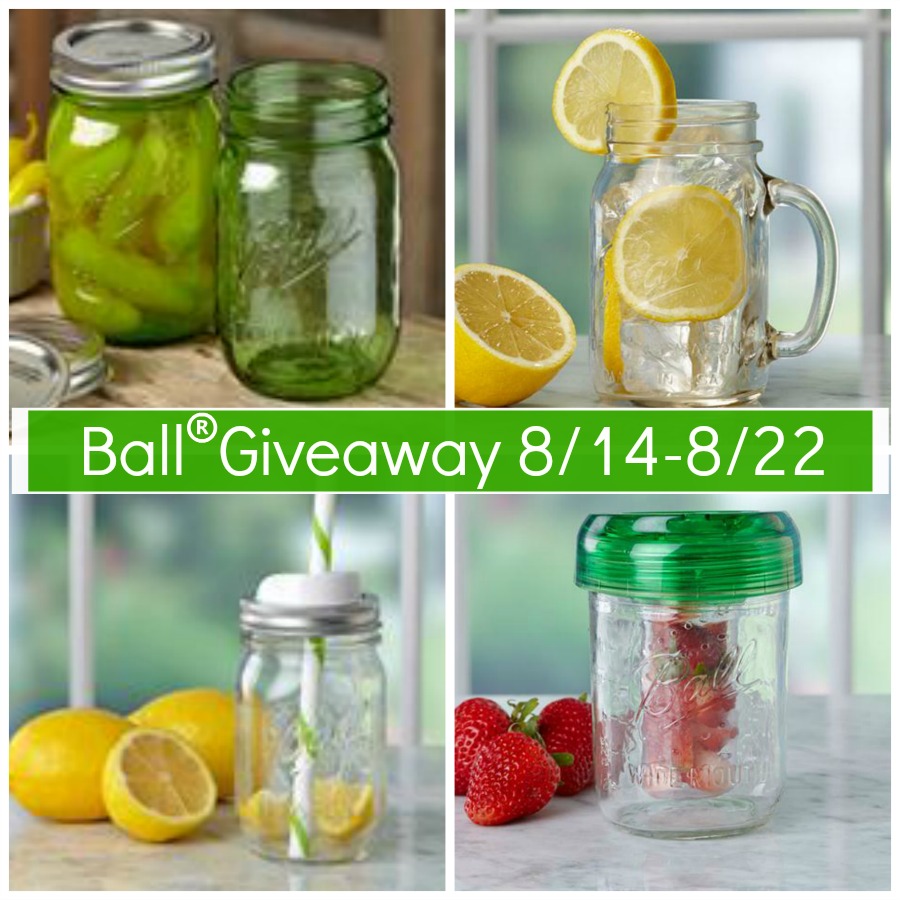 The New Limited Edition Spring Green Heritage Collection Jars  :  Two cases of  limited edition jars that commemorate the 100 year anniversary of the Ball brothers' "Perfection" Jar.  A case of pint and quart size jars.
 4-pack 16oz Drinking Mugs:  These sturdy handled mugs are perfect for entertaining and serving mocktails, cocktails or simply infused water!
Mason Jar Infuser  : This sturdy BPA-free plastic top fits on any wide mouth mason jar and is equipped with a hanging basket which you can fill with your favorite herbs, fruits, etc to add a hint of flavor to water, tea or spirits.
 Sip & Straw Lids Fitting perfectly atop any Wide Mouth or Regular Mouth Ball Jar, these easy sip lids allow you to enjoy every last drop of your beverage. Use along or with the included reusable green striped straw for convenience on the go.
 Do you use your Ball® Mason Jars for preserving foods or crafting?

Here's the not so fine print:  I was compensated or sent product for this post.  I only share positive reviews.  If you're seeing this, I must have liked the product!  Of course all opinions and comments are 100% my own!
I know you don't want to miss a single creative idea I share! Sign up for my email here or follow me on Bloglovin here.