This post is sponsored by MileIQ, but all opinions are my own. #MakeTripsSmarter
Raise your hand if you're a multitasker.  Now raise your hand if the multi part of the tasking is so big that some of the little details fall through the cracks.
Me too!
The business of blogging is like any other small business.  In my case I'm the creative director, janitor and the errand boy..or in my case errand girl:) Running errands for the blog is tax deductible…as long as I track my mileage.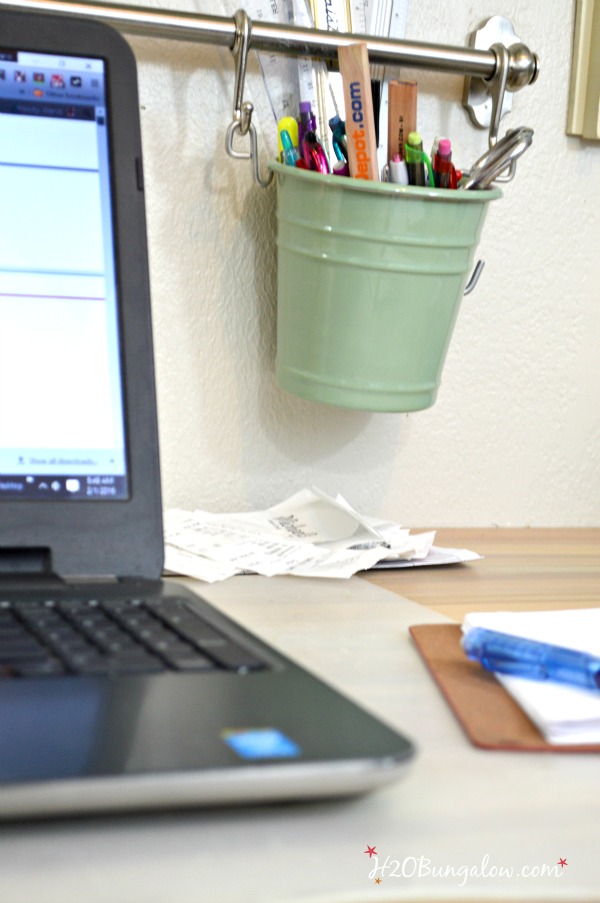 As I write this post there is an overflowing pile of receipts peeking out from behind my laptop waiting to be entered into bookkeeping.  Am I tracking the mileage from these trips also? ..err, uh nope.  Oh sure I've tried to start tracking my business miles driven.  On my phone, in a notebook I've kept in my car, a spreadsheet I used for about 3 days, even in my daily planner.  None of them worked long-term because they weren't easy. I hate to think of how much money I've thrown away by not properly tracking my business miles:(
I am a creative, a maker of beautiful things. What I am not is good at little details, unless we are talking a DIY project.  Unfortunately, the IRS isn't empathetic to my lack of detail 🙁
I needed an easy way to make trips smarter, track business miles.  
A friend and fellow blogger shared her secret for tracking mileage, she said I could easily track these miles with the Mile IQ app, which runs automatically in the background of my smartphone to accurately capture all of my drives.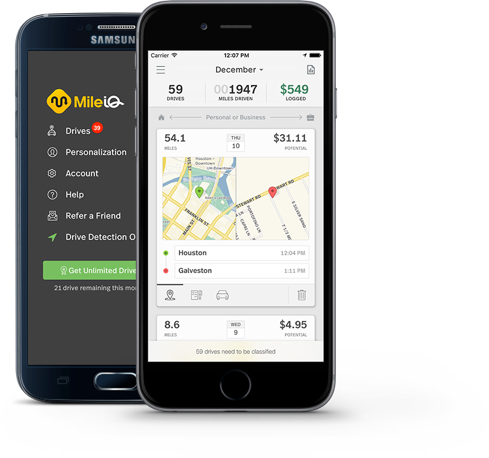 I wish you could picture what a giant WOW looks like because that was my impression the first day I used this app!  When I first downloaded it, I entered the odometer reading on my car and started my driving for the day.  It was a busy day, too.  I attended a meeting, went to the shop, stopped at 2 stores for supplies and back home again.
Afterward I categorized my drives into personal or business trips by swiping the screen left if the drive was personal and swiped right if it was for business.   MileIQ automatically calculated the potential dollar value of tax savings for the business drives (as of 2016 the standard mileage rate for business driving is $0.54 per mile) and displayed it in the upper right hand corner of the screen.  How much time did it take me to log my miles?  My guess is less than 10 seconds!
Seriously friends, and it was fun too because it showed me my tax deduction for the day! 🙂
I'm not sure which was better, the ease of logging my miles or seeing what my savings was for the day. 🙂  I wish I'd learned about this app a long time ago, like 3 years ago when I started this blog!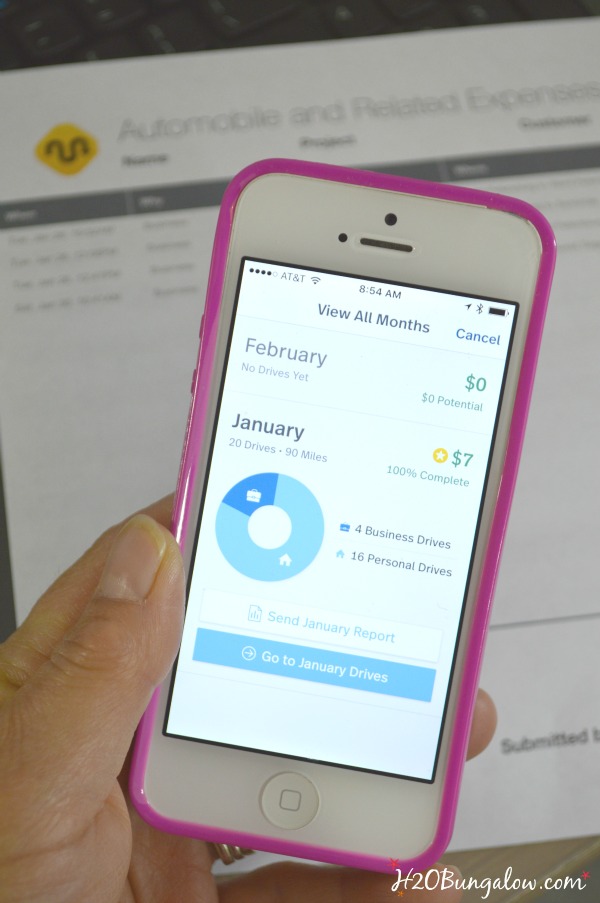 Mile IQ is customizable to make it even easier to track and organize business miles
Then I played around with the personalization settings.  I named the places I go often like the shop and Home Depot and my favorite thrift stores. I could categorize the type of trip into preset or custom categories I added. I could add notes to the trips, too.  There are lots more features available, like programming work hours so all drives during certain hours are classified automatically.  At the end of the month all I need to do is click a button and email a report to myself. No worries if I make a mistake or need to edit trips, because I can easily do it from the link in the report.   At the end of the year I can print one report for the entire year and bingo, this part of my tax preparation is done! DONE!
That's hours of my time saved and money in my pocket!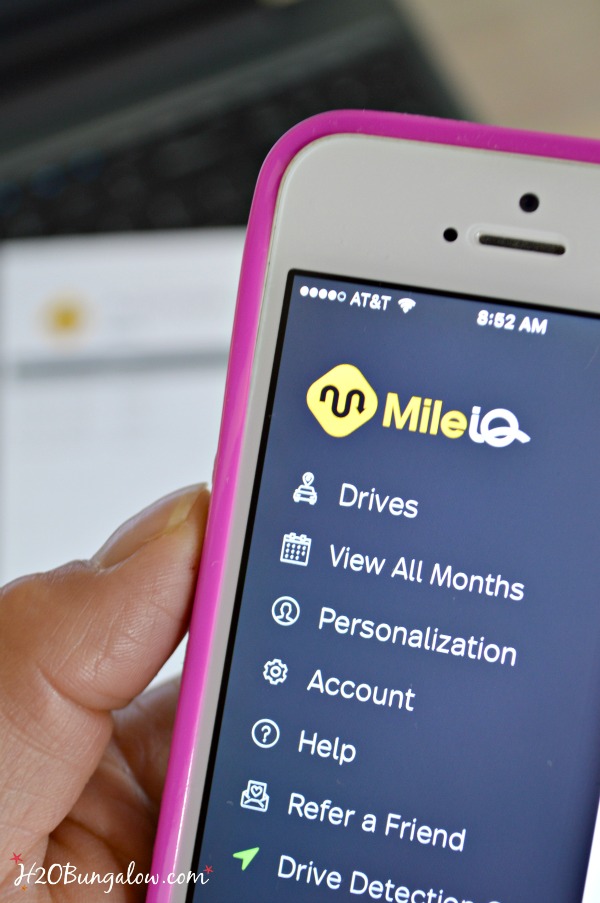 A few tibits of info on using the MileIQ app.
Keep your phone charged and a charger in your car; it won't record drives unless it's turned on.
If you're a passenger in a car, it will log the trip. If you'd rather not include this trip on your log, you can either classify it as personal or simply delete it.
Your total driving history is kept in the cloud
If you choose to upgrade, the cost of the app is tax deductible
The folks at MileIQ keep up with the latest info and update the app when necessary, including the standard rate for business driving. They also share lots of small business tips and useful information on which trips qualify for mileage deduction here. 

Download and Use Mile IQ Free To Start Tracking Business Miles Today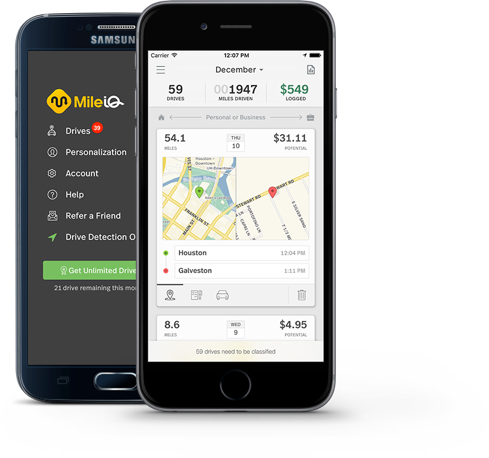 Go here to download the free MileIQ app.  Open this link using your mobile phone and quickly download in seconds! 🙂
You'll get 40 free drives per month, but you'll probably want to upgrade because 40 drives run out more quickly than you think!
I recommend you upgrade and use the PROMO CODE  SMARTTRIPS20 for 20% off the annual subscription price. The app quickly pays for itself! Follow these instructions on redeeming the promo code from the MileIQ website.
I'm thankful my friend shared how to make trips smarter with Mile IQ.  She literally put money in my pocket.  I'm going to pay it forward as well and I'm making a list of friends who would love to know how to make trips smarter with MileIQ, too.
Do you have any friends or business associates you'd like to help out, too?
Share this on Facebook , pin it on Pinterest, be a friend and share Mile IQ with others!
Who wouldn't be grateful to find a better way to save time and money?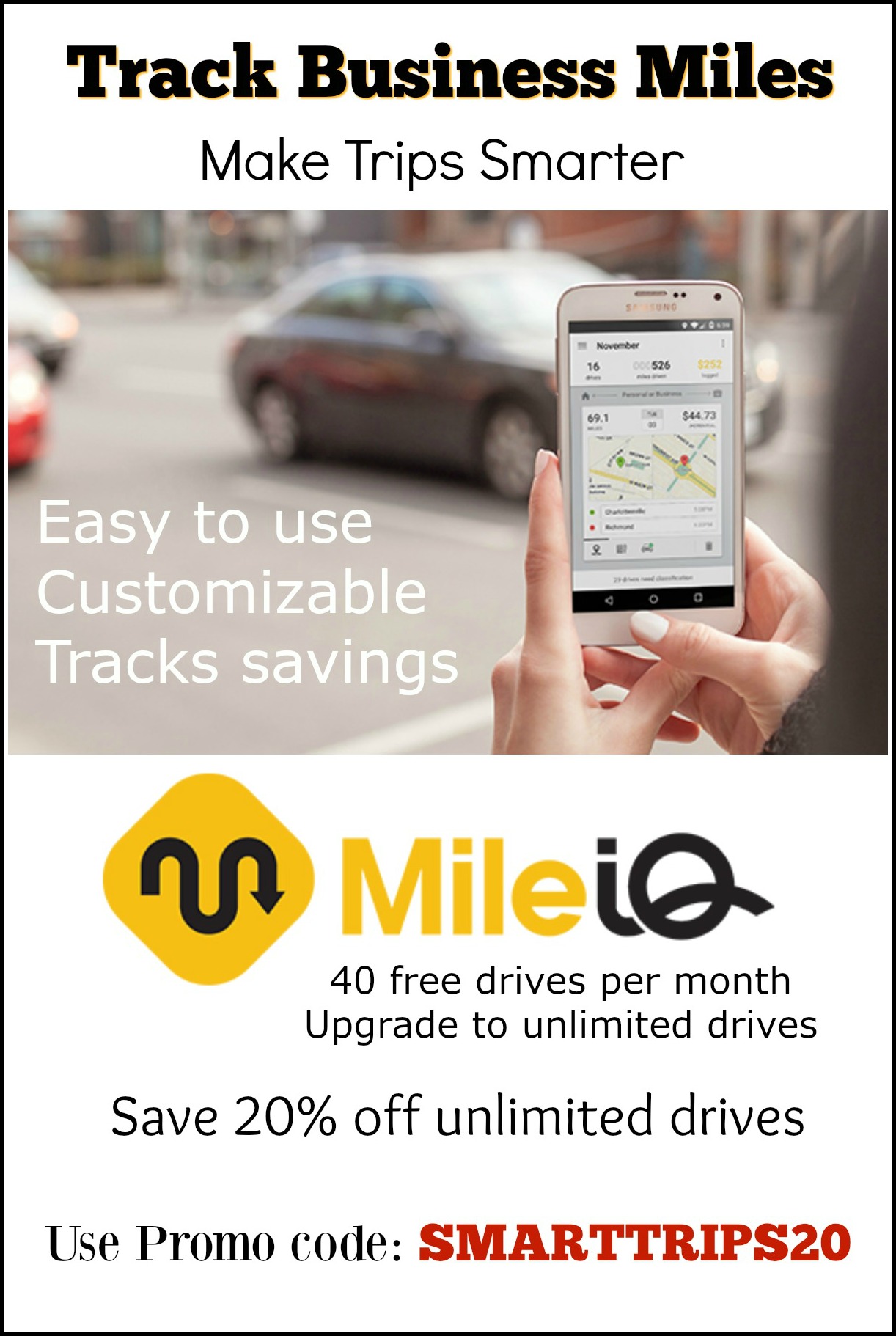 Have you struggled with keeping accurate records of your business miles?  Share your stories below!