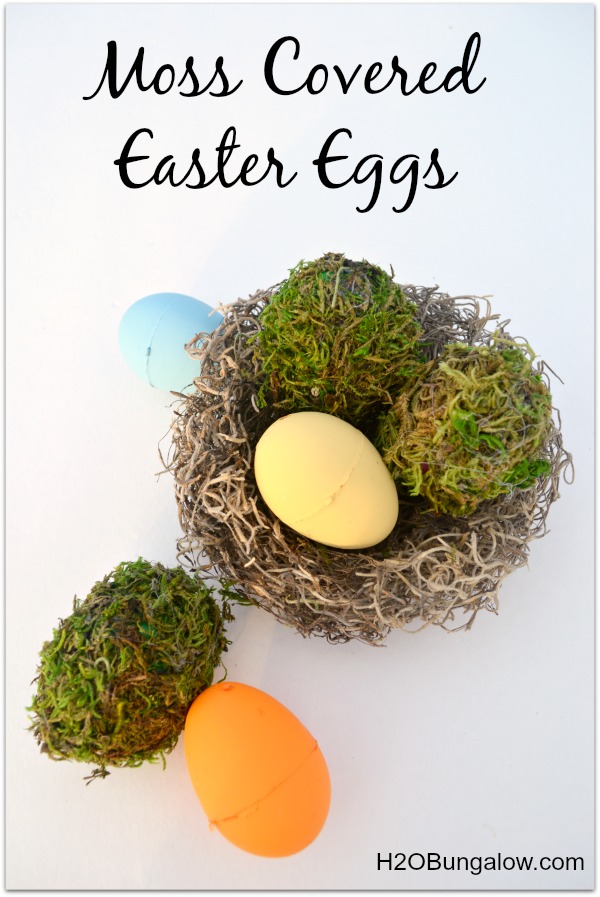 These moss covered Easter eggs are a cute filler in a basket or by themselves in a natural basket.  This is the easiest DIY project I think I've shared yet.  Moss covered decor is everywhere and so in style now.
Why buy anything when you can make it for pennies? All you need are a few supplies found at the Dollar Tree.  Start with plain plastic Easter eggs, get your glue gun ready and have a bag of moss on hand. You're now ready to make moss covered Easter eggs.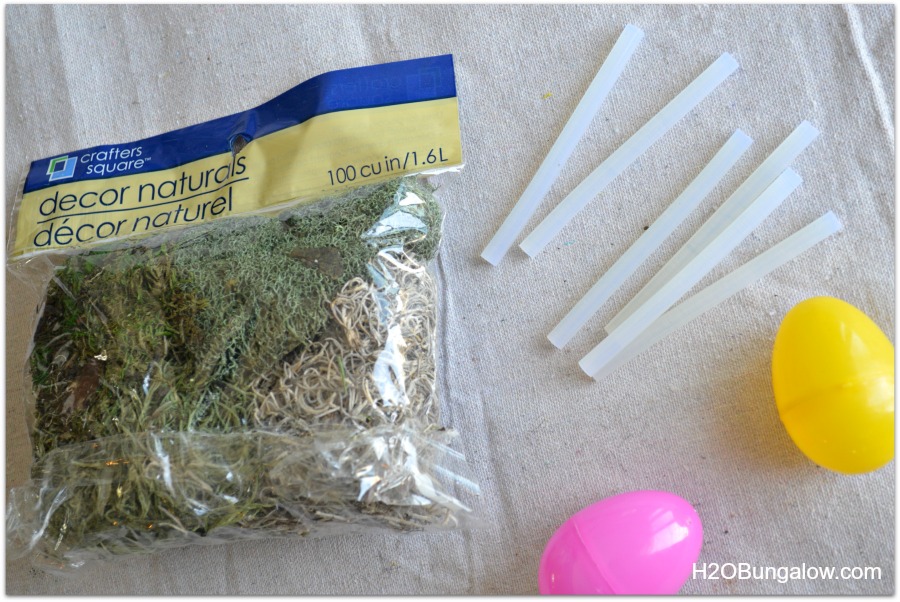 Add glue in small sections onto your egg.  Dab the glue on in one inch sections. Press moss onto the egg.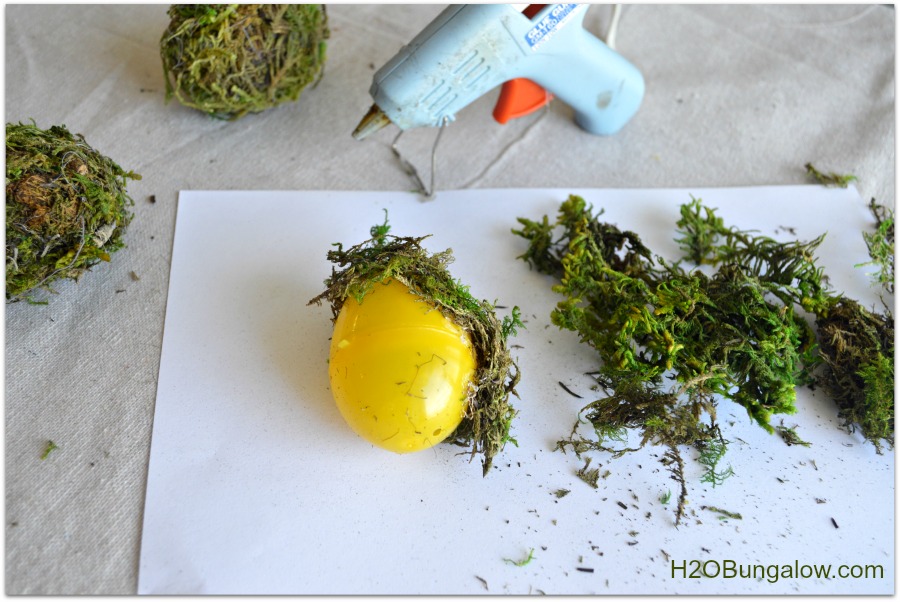 Cover the entire egg.  Go back over and add more moss onto any areas that need extra coverage.  After your egg is completely covered in moss, cup it in your hands.  Gently press the moss on the egg.
The moss is pliable and will compact on the egg.  Glue any remaining areas that need to be  tacked down better.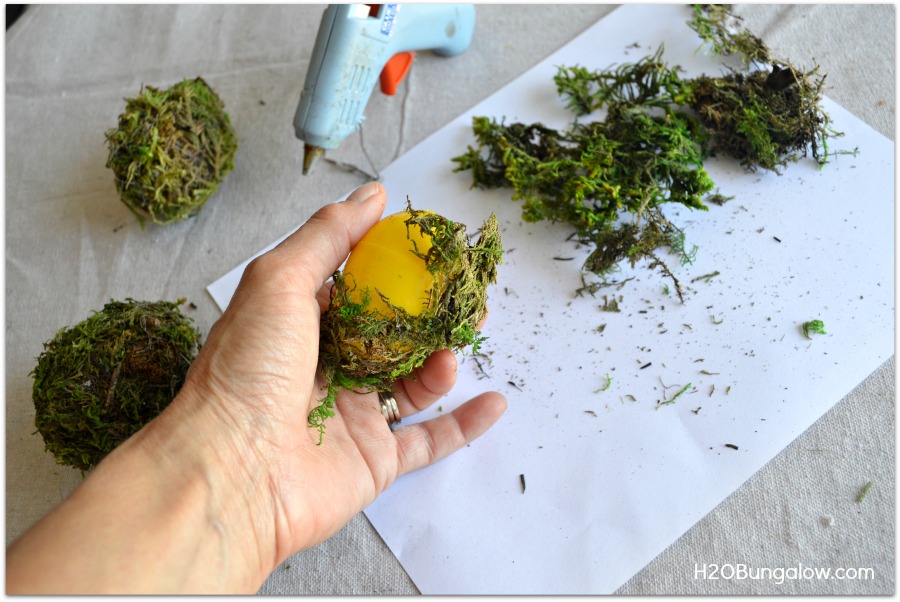 What do you do with moss covered easter eggs?   Well…they look great in a mixed basket like my coastal nautical basket below.  Mix up textures and colors to add interest.    This nautical basket is full of personality with painted and jute covered eggs mixed with shells and starfish.  I share how I made these super cute nautical Easter eggs HERE.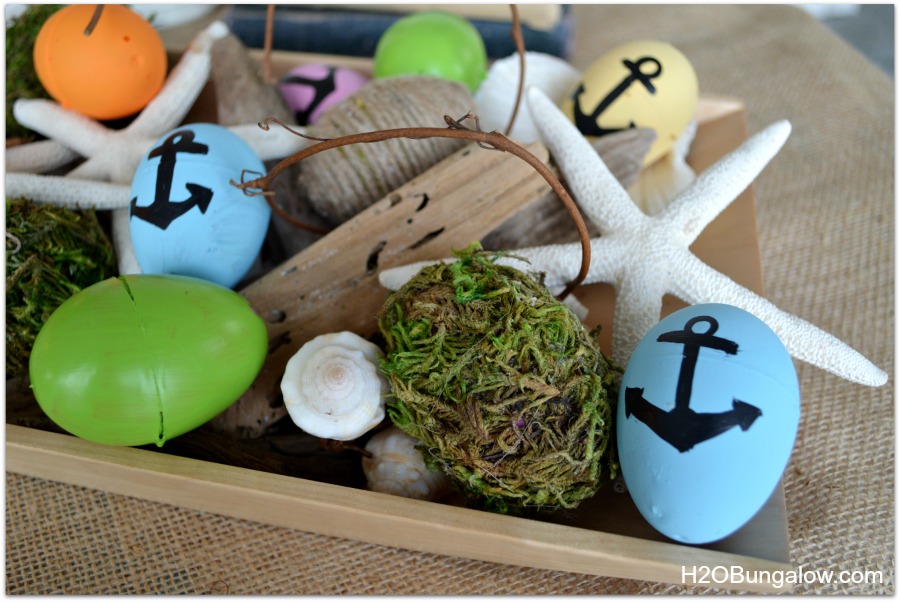 I love the contrast of the green moss covered Easter eggs with the shells and driftwood.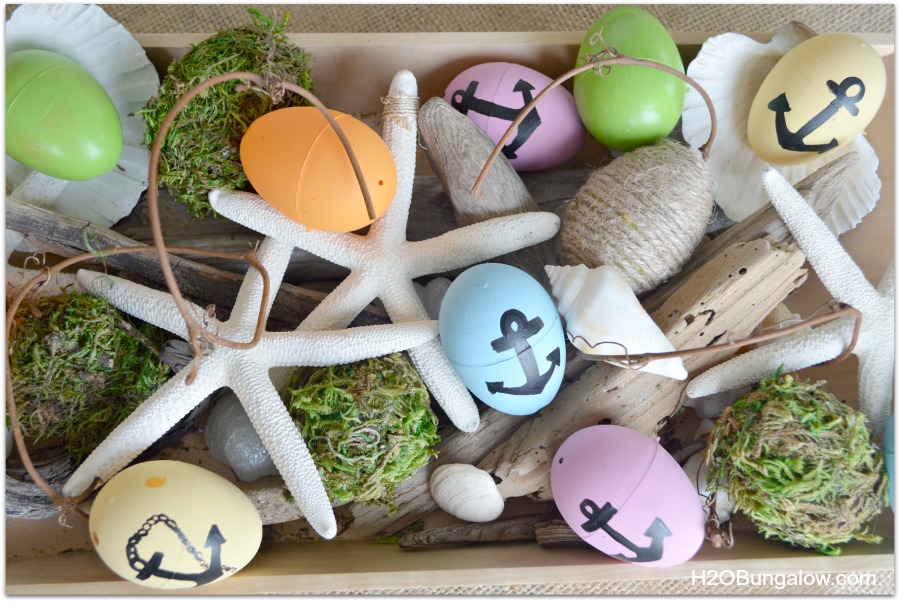 I can also see these cute little moss covered Easter eggs displayed in a colorful spring vignette or with a pretty birdcage.
Where would you use moss covered Easter eggs in your holiday decorations?  

Don't miss a single creative idea I share! Click here to get my posts sent to your mailbox or follow here on Bloglovin. Either way, keep in touch!