Time is flying by way too quickly this year.  Mother's Day is just around the corner already!  I'd probably be stressing about now or running out to the mall looking for a few thoughtful gifts for the cherished mothers in my life.  When my friends from Zazzle contacted me about sharing a few unique Mothers Day gift ideas with Zazzle  I couldn't refuse!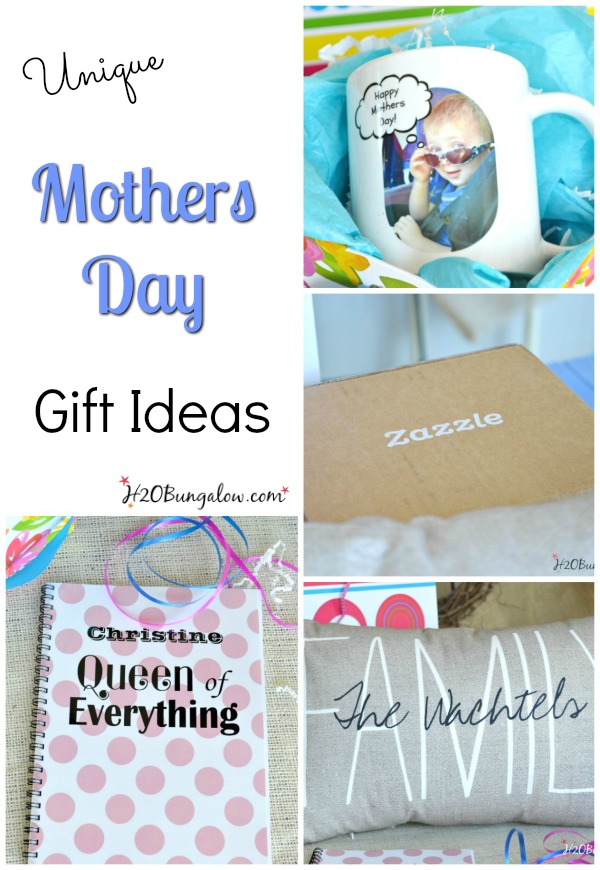 I found unique gifts in less time than it would have taken me to drive to the mall.  I love that each one is unique.   Zazzle has a huge selection of gift ideas for Mothers Day.  They even break down gift categories to make browsing easy.  I loved the organized mom and the techie mom categories.  There are gifts that can be personalized and even customizable fabric. I shared a project using Zazzle's customizable fabric a while back!
Let me share the gifts I picked out.  I customized this family pillow for my mother-in-law.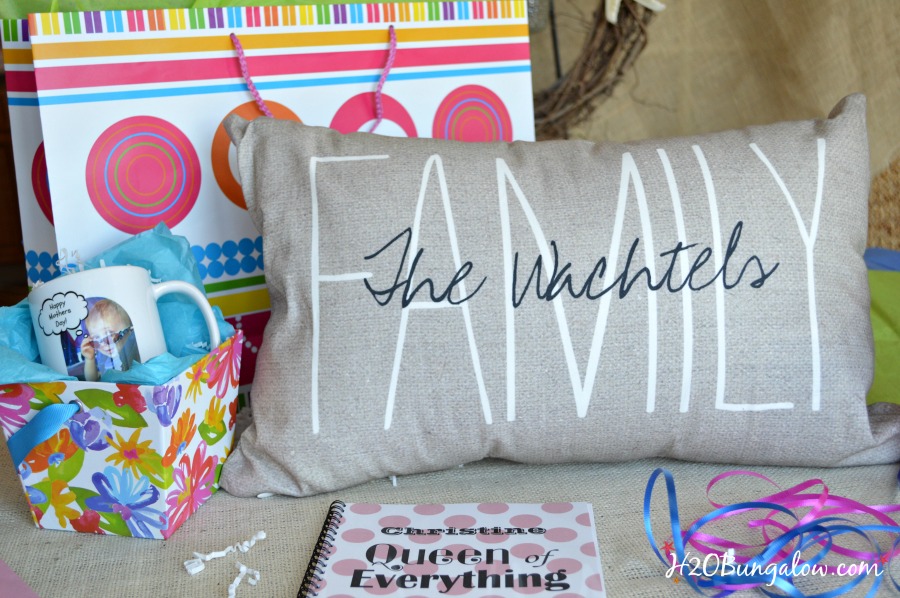 My daughter is a young mom, so she hasn't started receiving the fun gifts from grade school yet. I couldn't resist designing her a custom mug.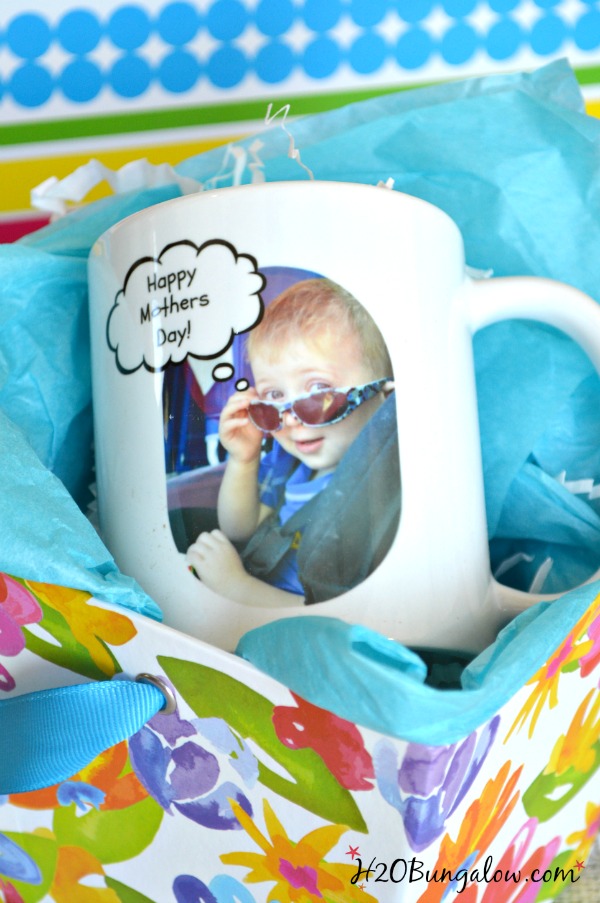 My sister-in-law juggles more schedules, kids activities and social activities than anyone I know.  I couldn't resist this personalized notebook for her Mothers Day gift.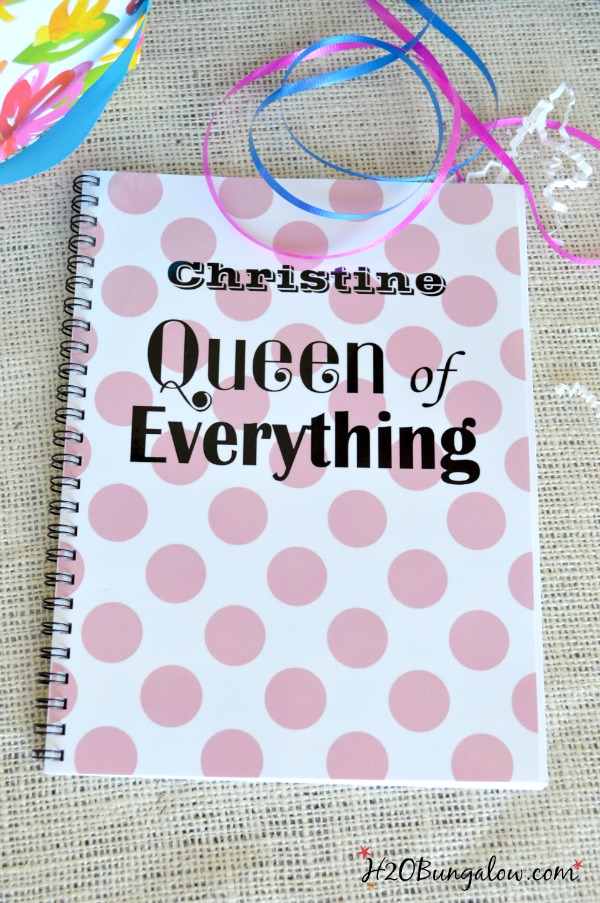 If you're still looking for the perfect Mothers Day gift or haven't even started looking yet, let me suggest browsing the Mothers Day Selection in the Zazzle online store. 
Love new ideas and ways to make your home look fabulous?
Me too!
I'd love to share mine with you. Click here to sign up for my post emails and I'll send a quick note when I have a new project to share.
Social media fan? Don't be shy say hello! I love when you guys do that! I'm interactive on Facebook and I share lots of other projects and, useful inspiration for the home and content I don't share anywhere else. Follow H2OBungalow on Facebook and Instagram!
I use affiliate links in my posts. If you should make a purchase I will receive an itty bitty commission at no cost to you. Thank you in advance for supporting my blog and two fur-ball cats who believe they are privileged.