You guys are the best!  I love that you choose to give me your time, read my blog and follow my projects.  The last few years have been nothing short of amazing and fun. I've grown and the blog has grown.  With growth comes challenges as I learn new skills and try to keep up with what you guys want to see and learn.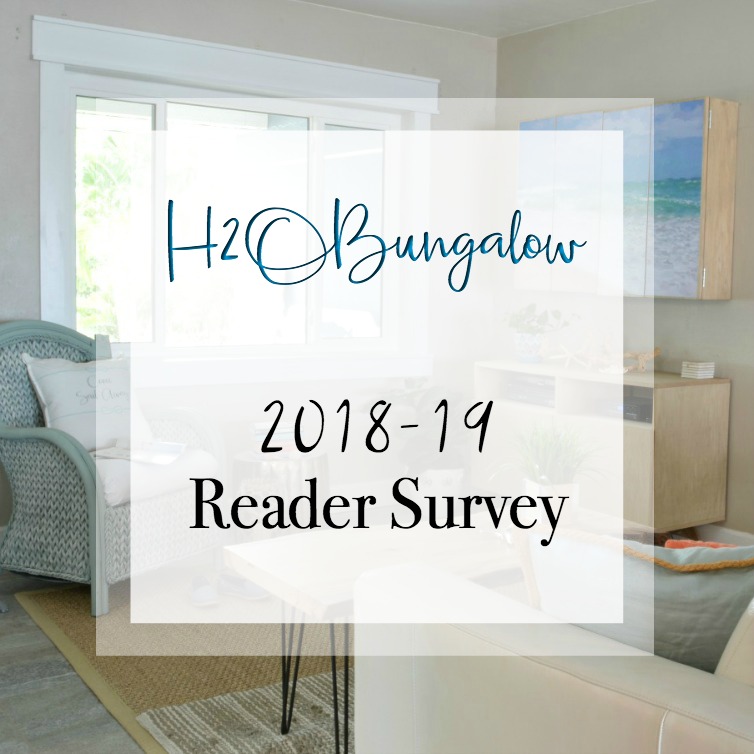 How much has the blog grown?  Let me share a few fun figures with you!
I've got 531 posts on H2OBungalow!  Almost all are tutorials, though not all are rockstar posts. Lot's need updated photos which I'm planning to tackle this fall.
As of this morning I've had 8945 comments.  Apparently spammers love me too since I've deleted over 194,935 spam comments!
Annually, the blog gets well over 1,000,000 page views.
I could go on, but you get the idea.   H2OBungalow is not a hobby blog anymore, hasn't been for a long time.  Plus, now I have the North House Lodge up in Vermont to manage and renovate.  Anyhoo, as you can see it's a lot.  So is managing details like the guest calendar and VT work, the blog backend, project lists, social medias, sponsors, etc.  But…I wouldn't change a thing, nothing.  I love it all, I love my job and I love you guys!
It's time for me to ask you for some help, though!
It would be great if you'd help me choose the direction H2OBungalow is growing towards for 2019.  I'm planing an awesome year of projects and new tutorials.  I want to be sure I'm creating the kind of content and including the details that are most helpful to you.  Basically, sharing projects to inspire you, teach you and motivate you in your own journey to a beautiful home.
I've put together a short multiple choice questionnaire to help me understand what you guys want. To thank you for your time, you'll be automatically entered for a chance to win one of two gifts!  I'm giving away a $25 Amazon gift card and a HomeRight Finish Max Super to two kind souls who've filled out my short questionnaire.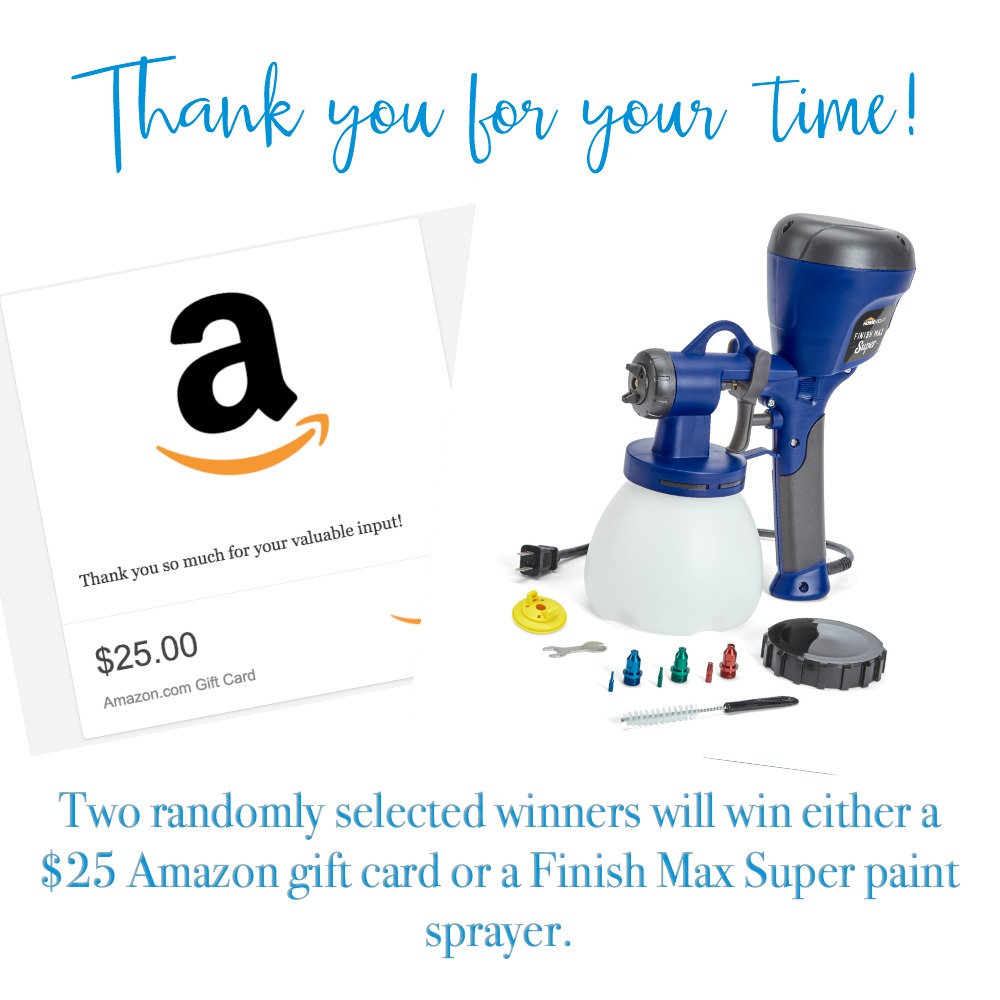 The survey will be open until midnight August 28th 2018.  Everyone who fills out this survey is automatically entered.  Winners must be over 18.  The HomeRight Finish Max can only be shipped to a US address.  
I want to thank each and every one of you for being a part of H2OBungalow!
The past 5 years with you all have been incredible and filled with so many new opportunities and growth, both personally and on the blog.  You all are the reason I turn on the computer at 6am each morning and I cherish each and every one of you.     I value your feedback and am so grateful you choose to spend your time with me, reading H2OBungalow and enjoy the projects I share!
Thanks for being a part of the planning process!  I'm excited about sharing new projects and learning/teaching new skills!