Is it time for you? It's time for me, in fact I'm itching to get started. I'm ready begin cleaning and do my annual purge & organize routine. I'd like my house back in order now that the holidays are behind us. I'm pretty excited to share today how to organize your pantry and get more space. It's a simple system I've used for the past few years and the first method that has ever worked over the long term for me!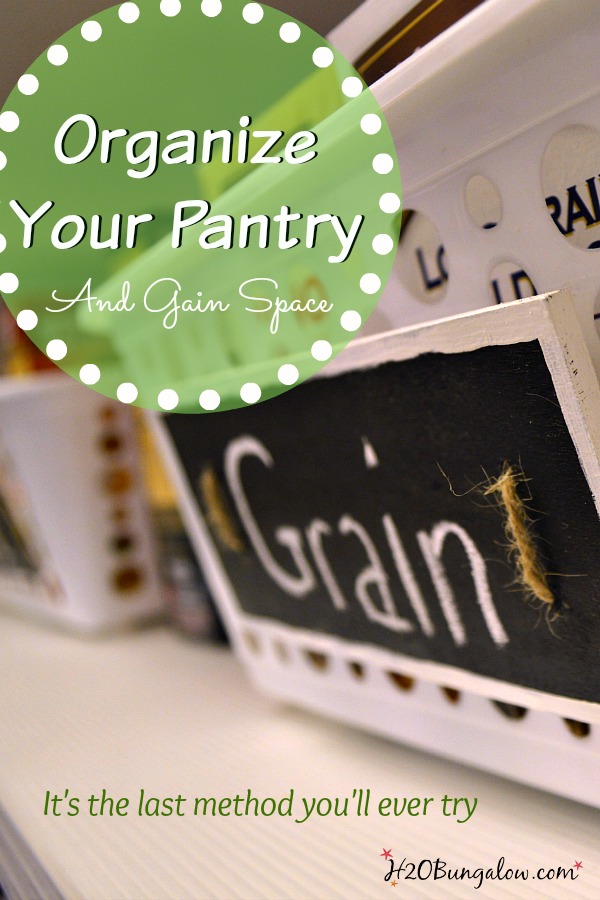 Seriously, it works!
One Three whole years of no clutter in the pantry. It stayed organized for a three years! Seriously. I say this because I came from the shove it on to the shelf and close the door club. … It wasn't pretty.
But it is now.
So let's get started and I'll share what I did to organize, gain more space, keep clutter away and have an organized pantry that has stayed pretty and organized.
My secret?
It's not what I used, but how I used it that made the difference.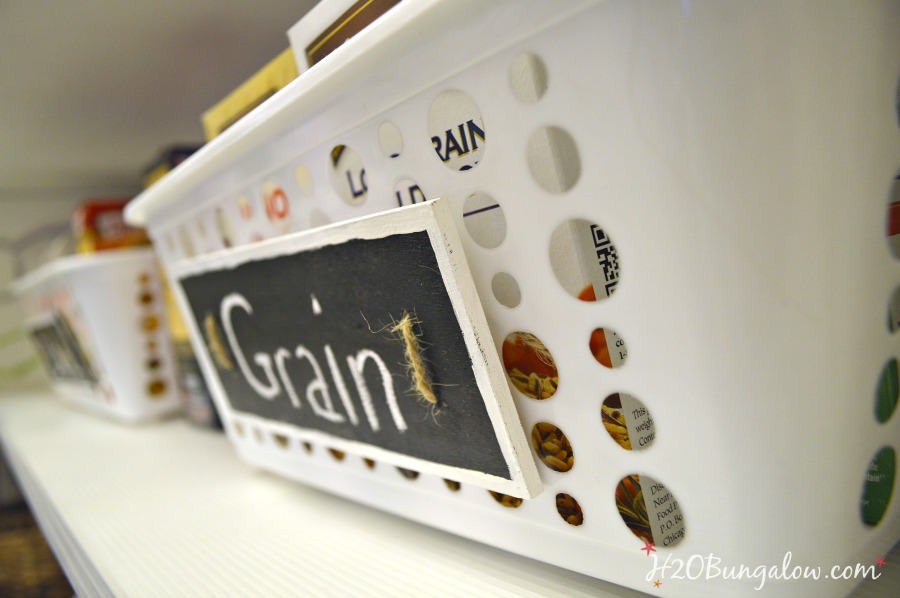 I write the date that I opened items we don't use a lot. Especially if I only use them a few times a year and they are date sensitive. Purging is easy when I know how long it's been since I've opened it. When I do purge, items like baking soda that can be used for cleaning get moved to the cleaning bin in the garage.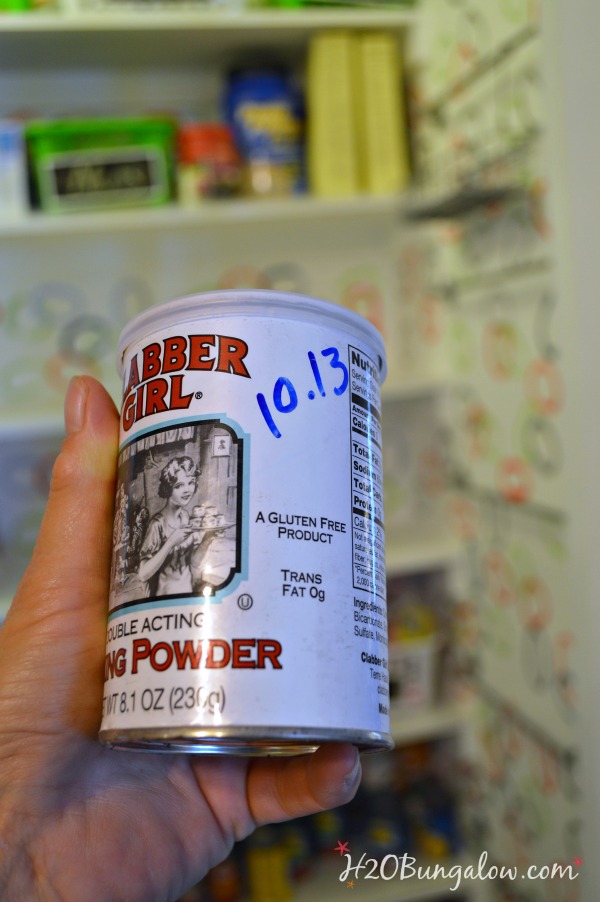 I use labeled bins to group the same type of items that we use often. They are great for small items that tend to fall all over and get messy too. Grain, Bake, Tea, Drinks, Health and Snack are my most used bins. The Health basket holds our daily vitamins and supplements we take.
I love that our vitamins stay off our counters and neatly tucked out of sight in a bin!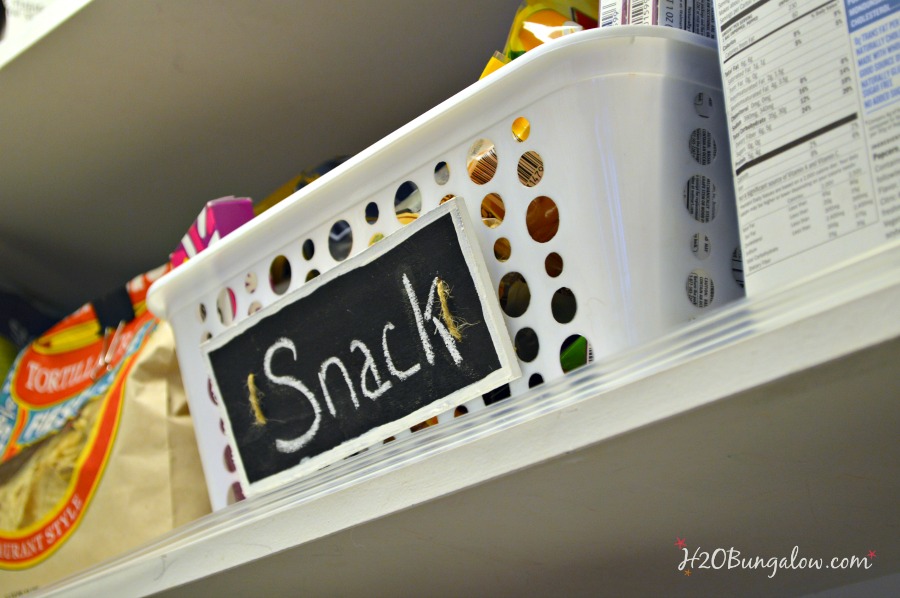 My baskets are a few years old and they've held up well. They were from the Dollar Tree. All I did was make chalkboard labels and attached them with twine. I use chalk to change the label names when I need to.
DH (Dear Husband) and I still leave notes for each other. I like to see this one in the mornings, so I left it there:)
…back to how to organize your pantry and get more space.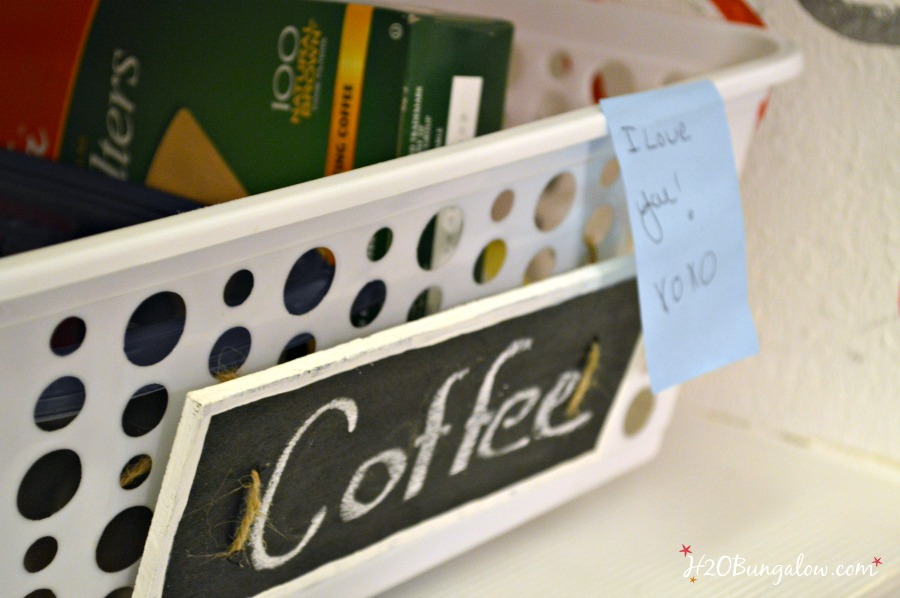 The key to this easy organization method is using the bins as dividers. Start by placing the bins you use the most in convenient and easy to reach places on your pantry shelves. Be sure to place them where everyone who uses them can easily see what's inside. 🙂
Those are spice racks on the right. Read my post on How To Keep Spices Organized it's another huge space saver:)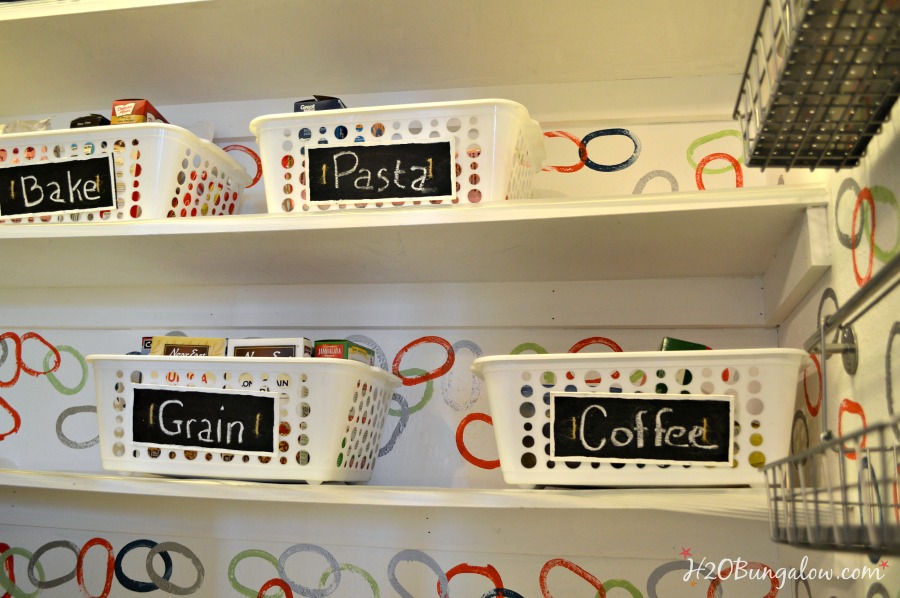 Back to organizing a pantry…
Next, you'll place like items together in the sections between the baskets. For example, I'll keep boxed crackers between the Bake and Grain basket. Or condiments in between Drink and Health.
This was a huge organizational practice for me!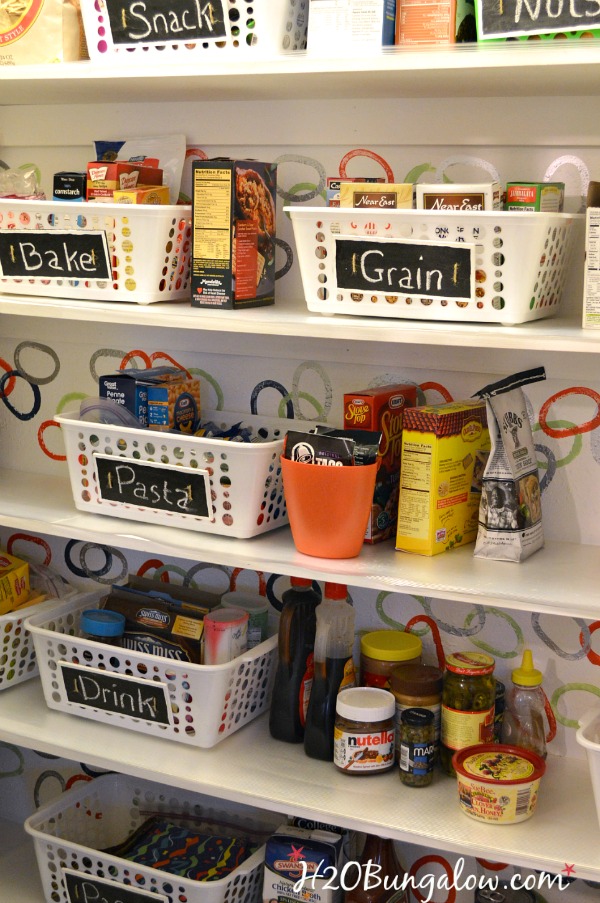 Continue placing items back into your pantry so the ones you use the most are in the easiest places to reach and see. When your done with food products, move onto other items. Use hard to reach areas for items that you need, but not too often.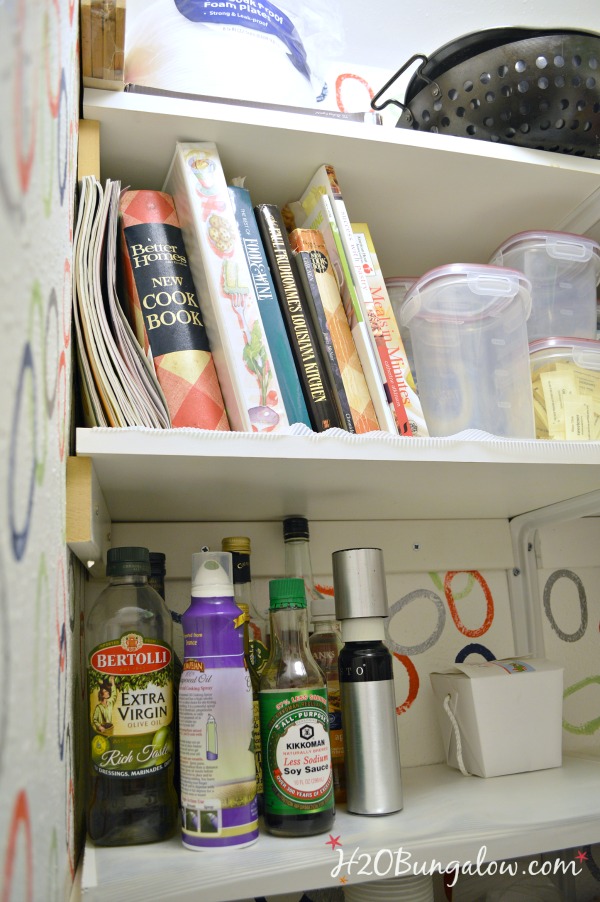 Anyone with a small kitchen understands the challenge of trying to fit everything you need and not just food items in a place that is easily reachable. I freed up enough space to keep my cookbooks and a few odd sized kitchen items that I need but didn't fit anywhere else.
Win!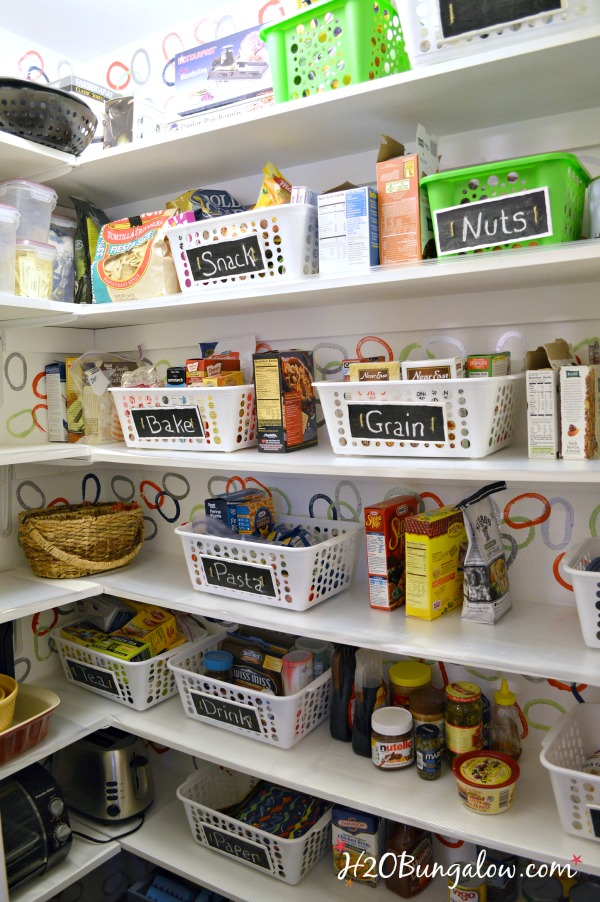 You'll notice other benefits too when you organize your pantry and get more space. It's much easier to see when items are running low and need to be restocked. I also don't over shop and end up with 5 bottles of ketchup or silly things like that. We waste less because I can see what I need to use before a certain date.
As I mentioned earlier, it's not what I used, but how I used it, that made the difference for keeping a pantry organized in the long run. I've tried other pantry organization ideas before, but they all fell short. Some looked pretty until real life got involved 🙂 Others would have cost a small fortune to buy lots of storage items. This one probably cost me less than $15.
Struggling with organizing your small home? You might enjoy how I found solutions to my small home challenges too 5 Creative Ways To Deal With Sentimental Clutter and Small Home Organizing Strategies or How To Organize Spices In A Small Kitchen
Do you have a favorite pantry organization tip? Please share!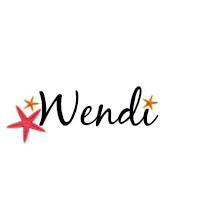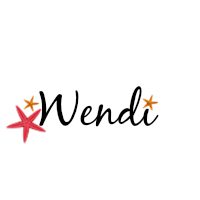 Love a good dose of DIY home decor, home improvement, the challenge of woodworking and creative ways to make your home look fabulous?
Me too! I'll share mine with you!
Click here to have my posts sent to your mailbox fresh off the press.
Social media fan? Don't be shy say hello! I love when you guys do that!
I'm very interactive with my readers on Facebook and I share lots of extra projects and, useful inspiration for the home and content I don't share anywhere else.
Follow H2OBungalow on Facebook
Oh heck, just follow me on all social medias. We'll have some fun…promise:)
Follow H2OBungalow on Instagram
Follow H2OBungalow on Pinterest
I'm on Periscope! @H2OBungalow
I use affiliate links in my posts. If you should make a purchase I will receive an itty bitty commission at no cost to you. Thank you in advance for supporting my blog…and my two cats