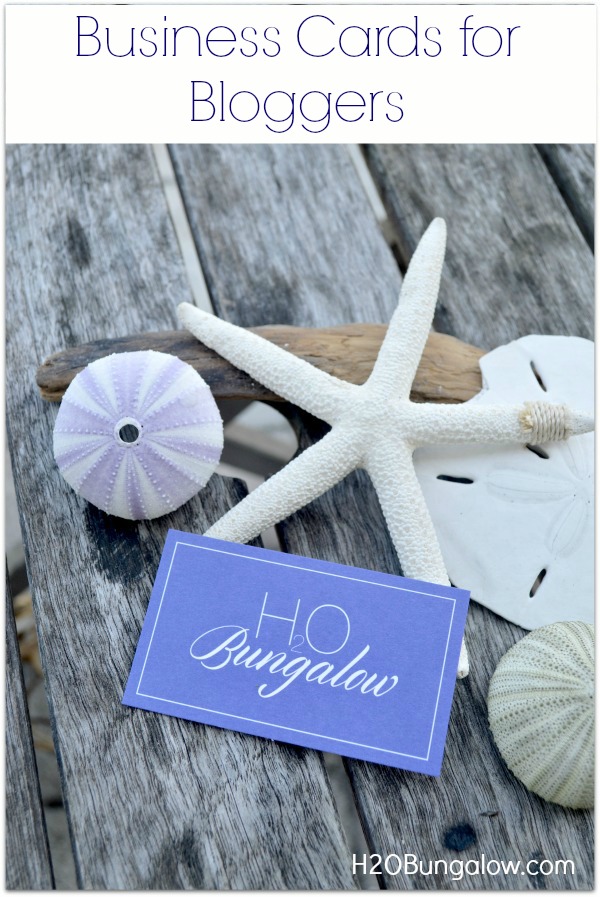 Networking is a key component to any person in business, and yes…blogging is a business.   Your business card does more than list your contact information.  It speaks for you when you're not physically present.  In my opinion, the small investment made for professional looking business cards is money well spent.  Even better when it's on sale 🙂
Your card can say, Hi! I'm Wendi..super blogger, DIY extraordinaire.  Or, it can say…Hi! I'm Wendi, these are my temporary business cards (I made) until I grow up and get real ones.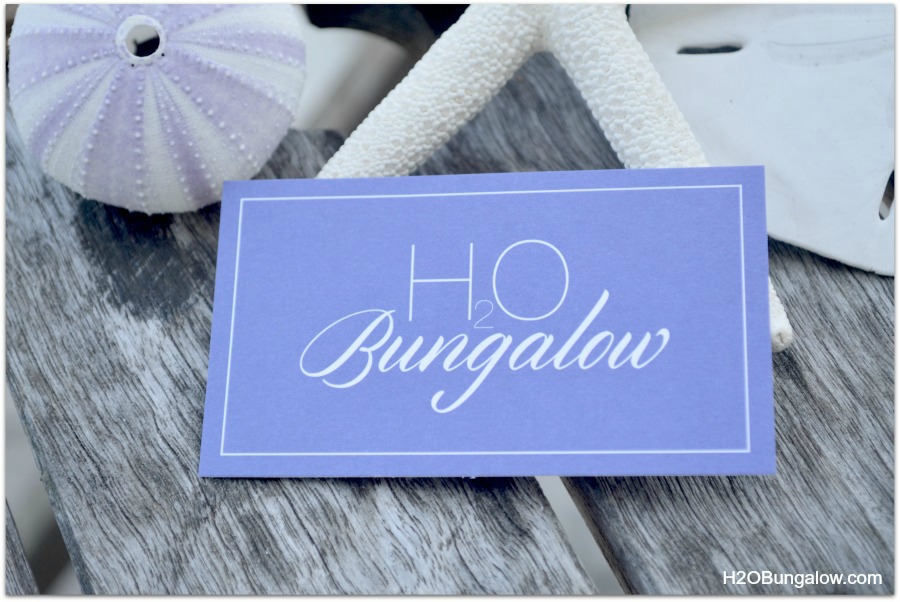 I knew it was time for me to get serious about professional looking business cards when recently I avoided handing someone a business card.  Why? Because I knew the flimsy paper and printing on mine did not portray the quality of my blog.  I have a really good home printer too.  Uhmm…doesn't that defeat the purpose of having a business card?
Yes, this really happened. I was sizing up a cocktail napkin at a restaurant to write on instead of handing out my business card that was in my purse!
I'm DIY all the way.  I paint my own furniture, build things, organize and upcycle – all with barely a penny spent.  But, I know where my limits are.  When it came to designing business cards for my blog, I was smart enough to hand it over to someone who was much better at the task.
I challenged Liana with a list of what I wanted my business card to say and portray about ME and my blog. Something that stood out, was coastal, not too busy, professional and classy.  I LOVE what she designed for me!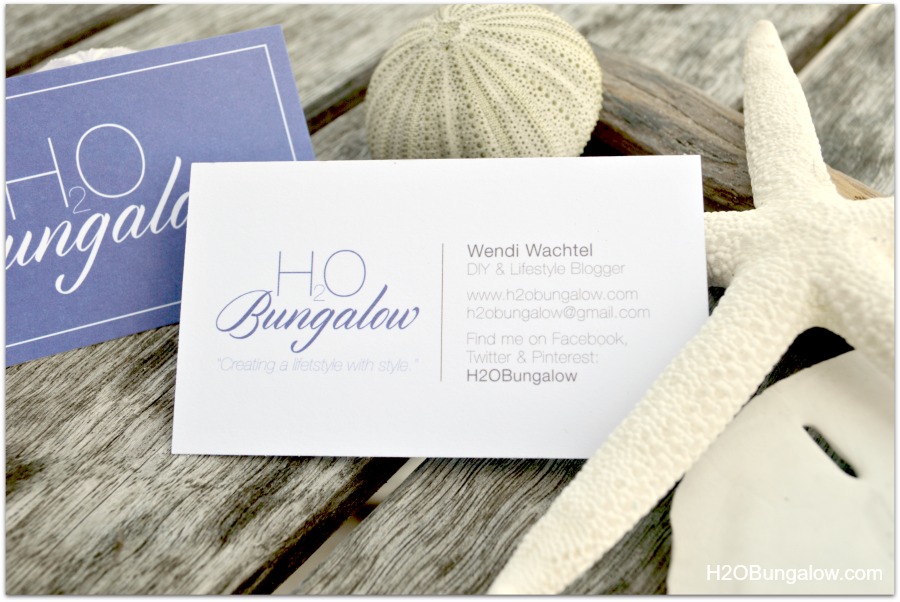 One of the benefits in working with Liana was I could use the printing company of my choice.  She also made sure my file size was 100% compatible with their online software.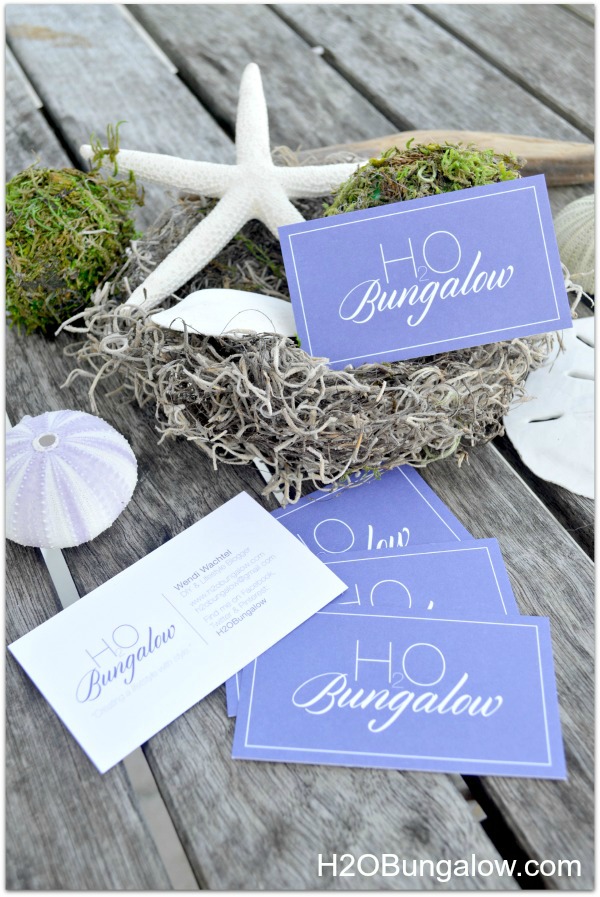 Besides business card packages, Lianas also offers resume design and branding services. For a short time only Liana is offering a generous 30% discount on her services for H2OBungalow readers.  Just use the code "h2o" at checkout.
  You can find Liana here:
What's the point of having business cards if your ashamed to hand them out?
As you may have guessed, this is a sponsored post. I received complimentary design services for this post.  With that said, I would not post about a product or service I wasn't happy with and happy to share with my friends and readers….all opinions are my own!

Don't miss a single creative idea I share!  Click here to get my posts sent to your mailbox or follow here on Bloglovin.  Either way, keep in touch!