I've been busy working on a new project I can't wait to share with you all later this week.  I'm also still catching up from attending the SNAP conference.  I know you guys know how it goes, you leave for a few days and it seems to take twice as long to catch up again when you return!
If you're wondering what SNAP is, it's an annual bloggers conference held in Salt Lake City, Utah. Most of the time when I mention that I'm a full time DIY blogger to someone I've just met I get a blank stare.  I watch eyebrows raise as they are trying to figure out what the heck a blogger is, and even more so what they do.
I know you guys know what I do, but I thought it would be fun to share some behind the scenes stuff.  Like what goes on at a bloggers conference.  Begin by imagining what it must be like when 400+ creatives, who are all crazy talented get together for 3 days of workshops, classes, networking and face to face time with brands who love working with bloggers.
There isn't much time for sleep, that's for sure!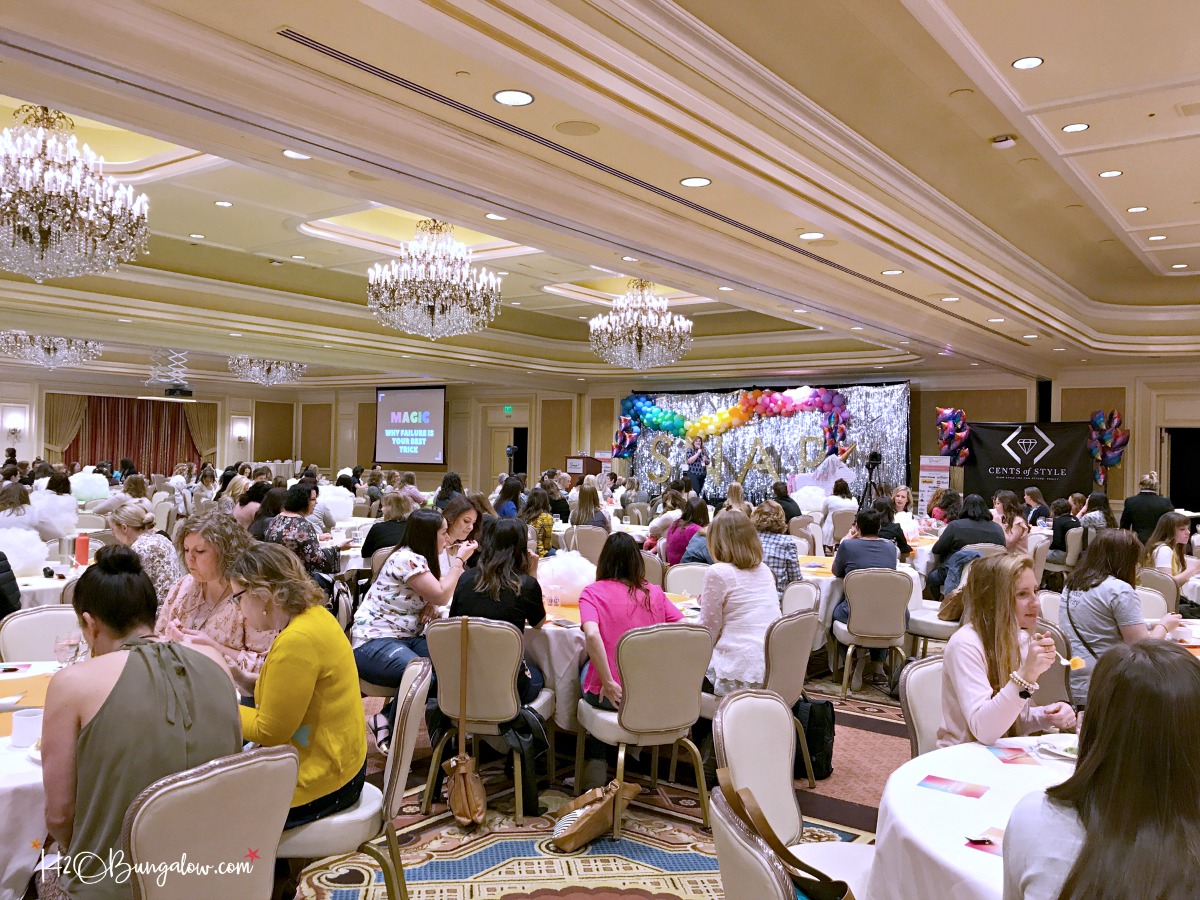 Blogging conferences usually have lots of brands who participate.  It's always fun to meet new ones I may be able to collaborate with on a project as well as say hi to ones I already work with.  You guys know I love HomeRight products and work with them several times a year.  Recognize the orange chair in the photo on the left of Laura?  Yep, it's my back yard!  It's from a post of mine on How To Paint Outdoor Furniture.  That picture travels around the country and goes to more shows than than I do!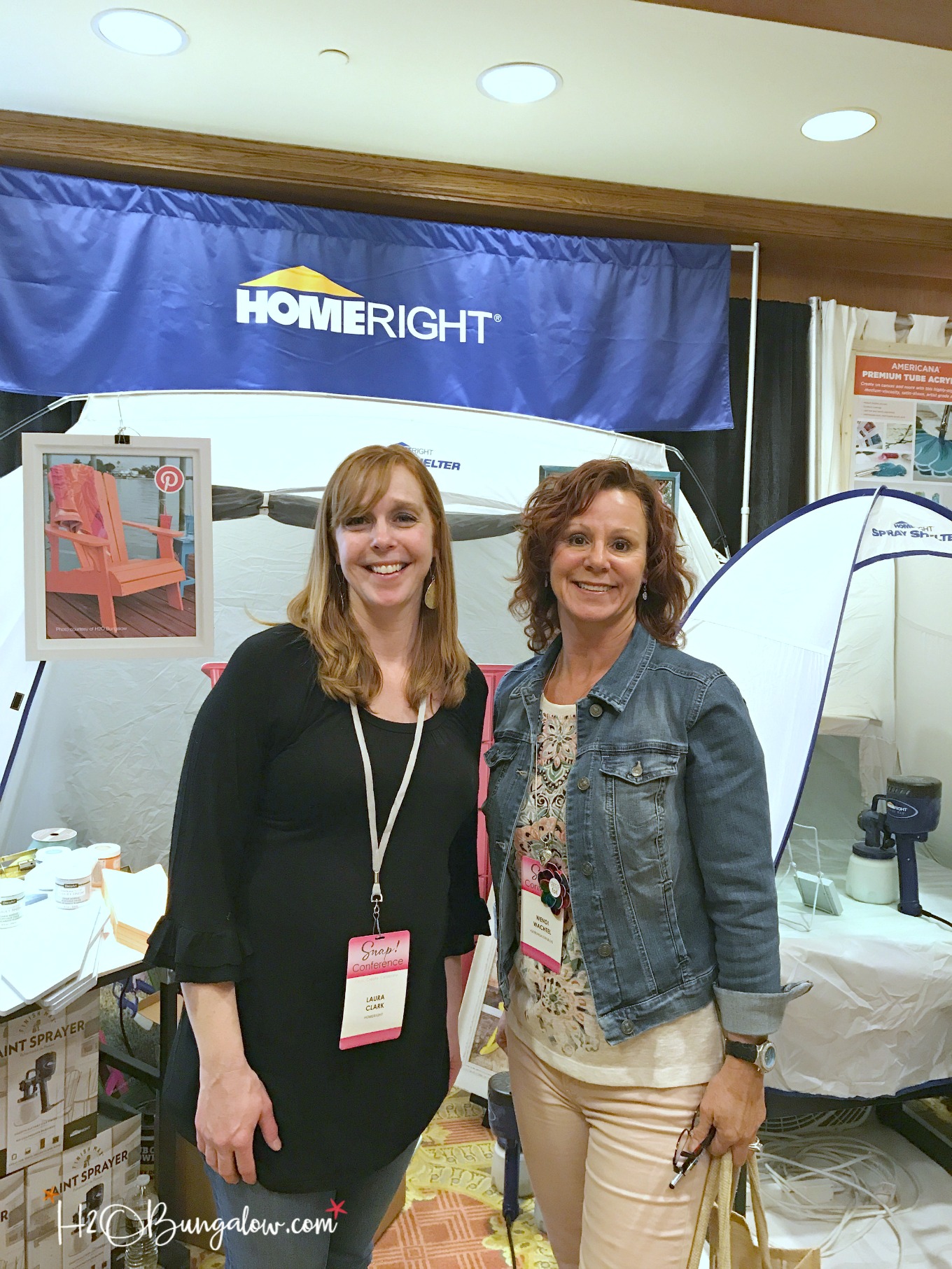 We also get to see new products first hand from our favorite brands, sometimes before they are available to the public.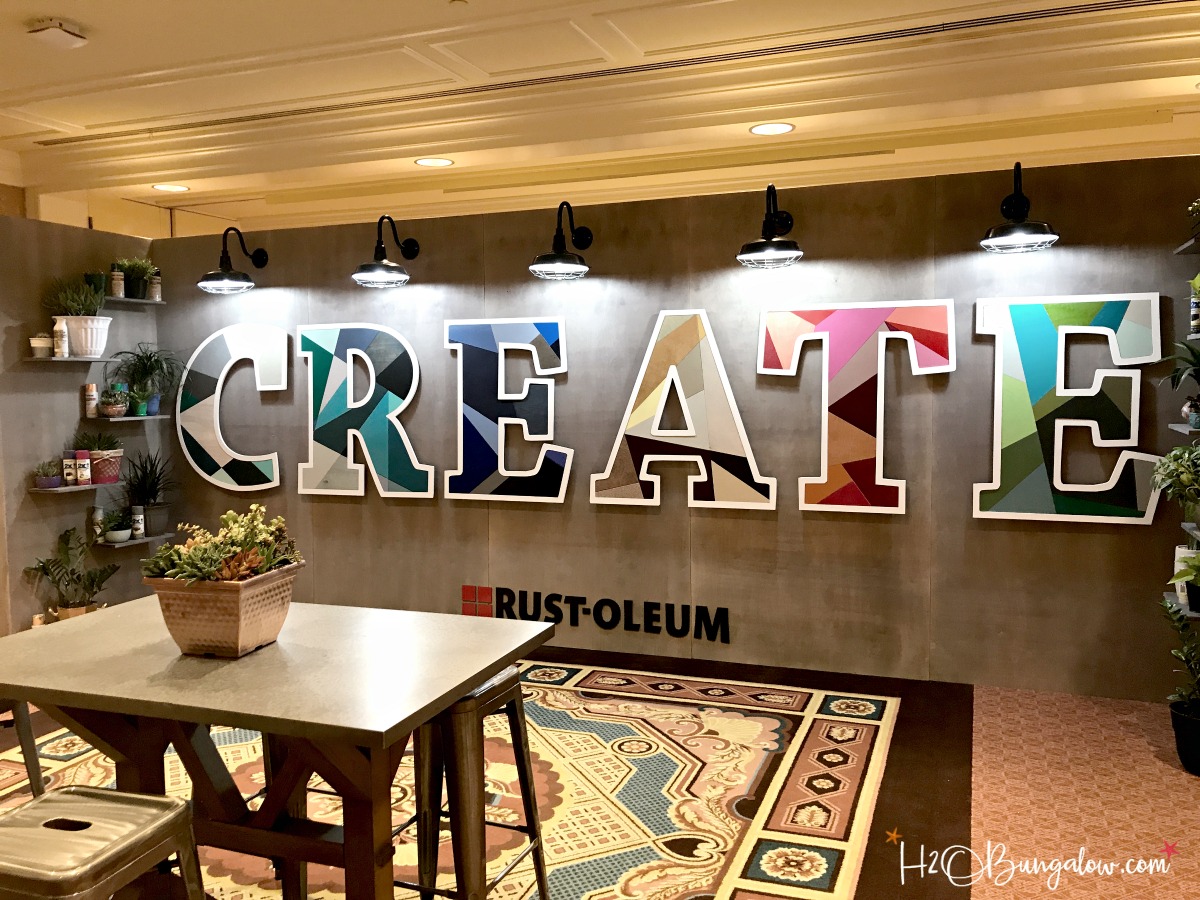 As well as find inspiration for future projects.  Thermo Web had a huge booth at SNAP and I had no idea I already use several of their products.  I'm super excited about the new products I tried and saw in their booth!  You guys…we are going to have some fun!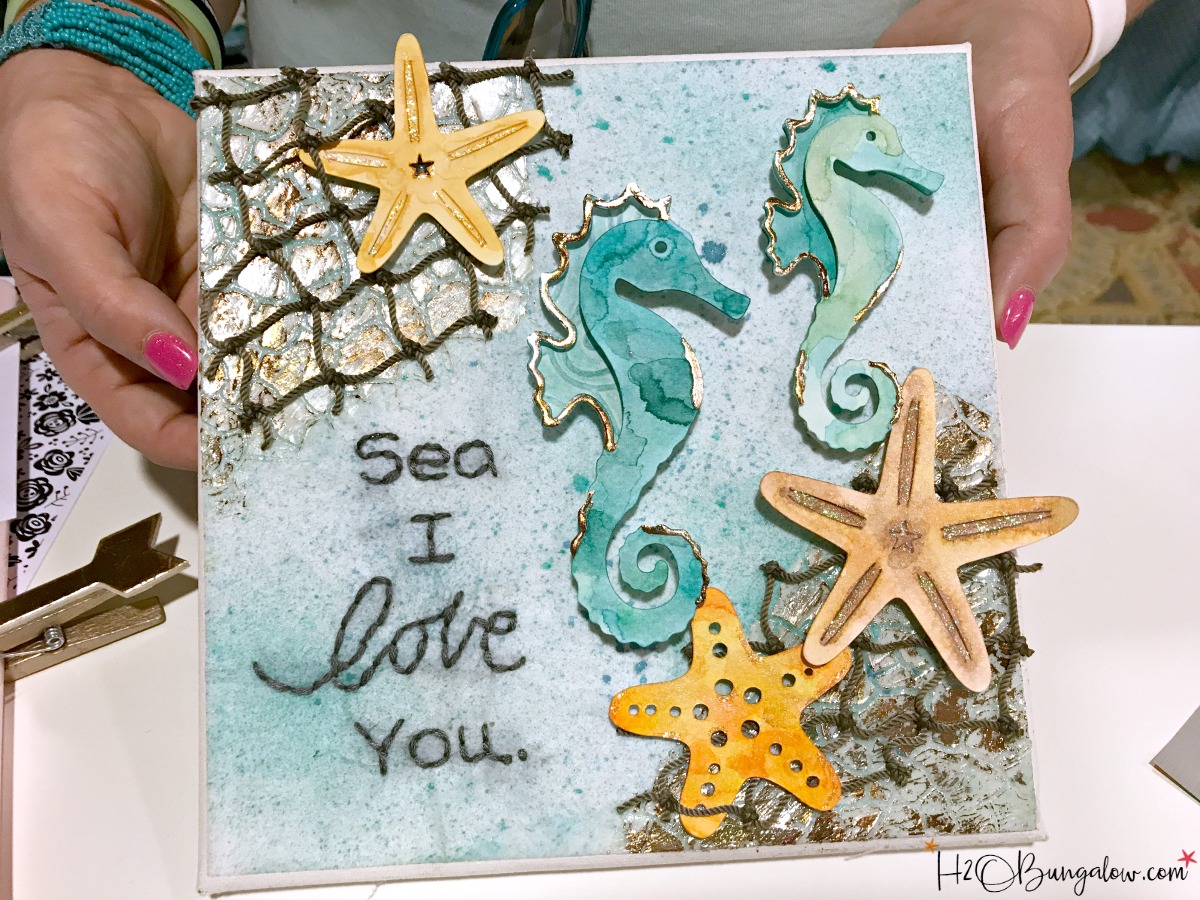 Everywhere you look there's creativity and inspiration for a project in one form or another.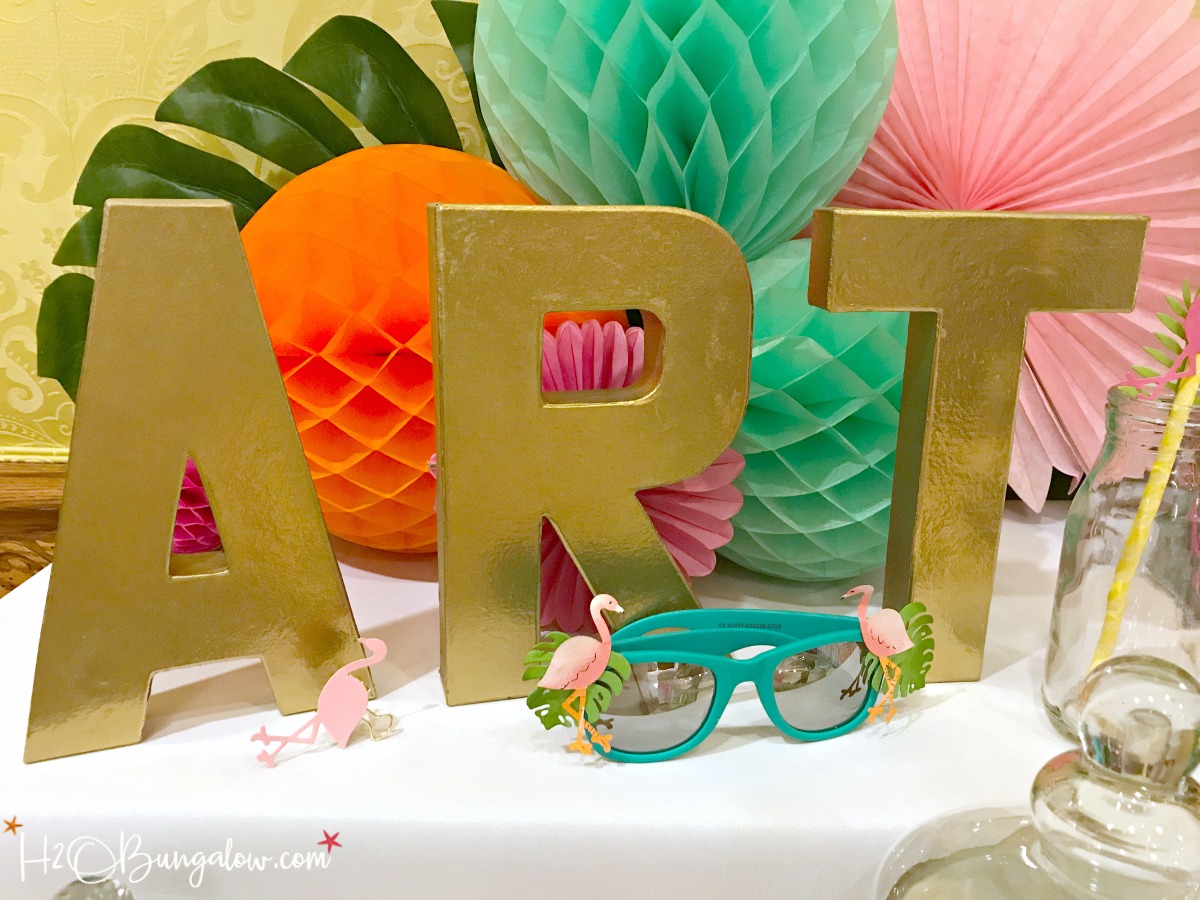 There are amazing speakers, business classes, classes for various social media platforms and creative classes to pack into our three days.   I sat in a class on how to make a rope bowl.   I'm looking forward to sharing this project too!
My mother would be so proud to see me sitting at a sewing machine!  LOL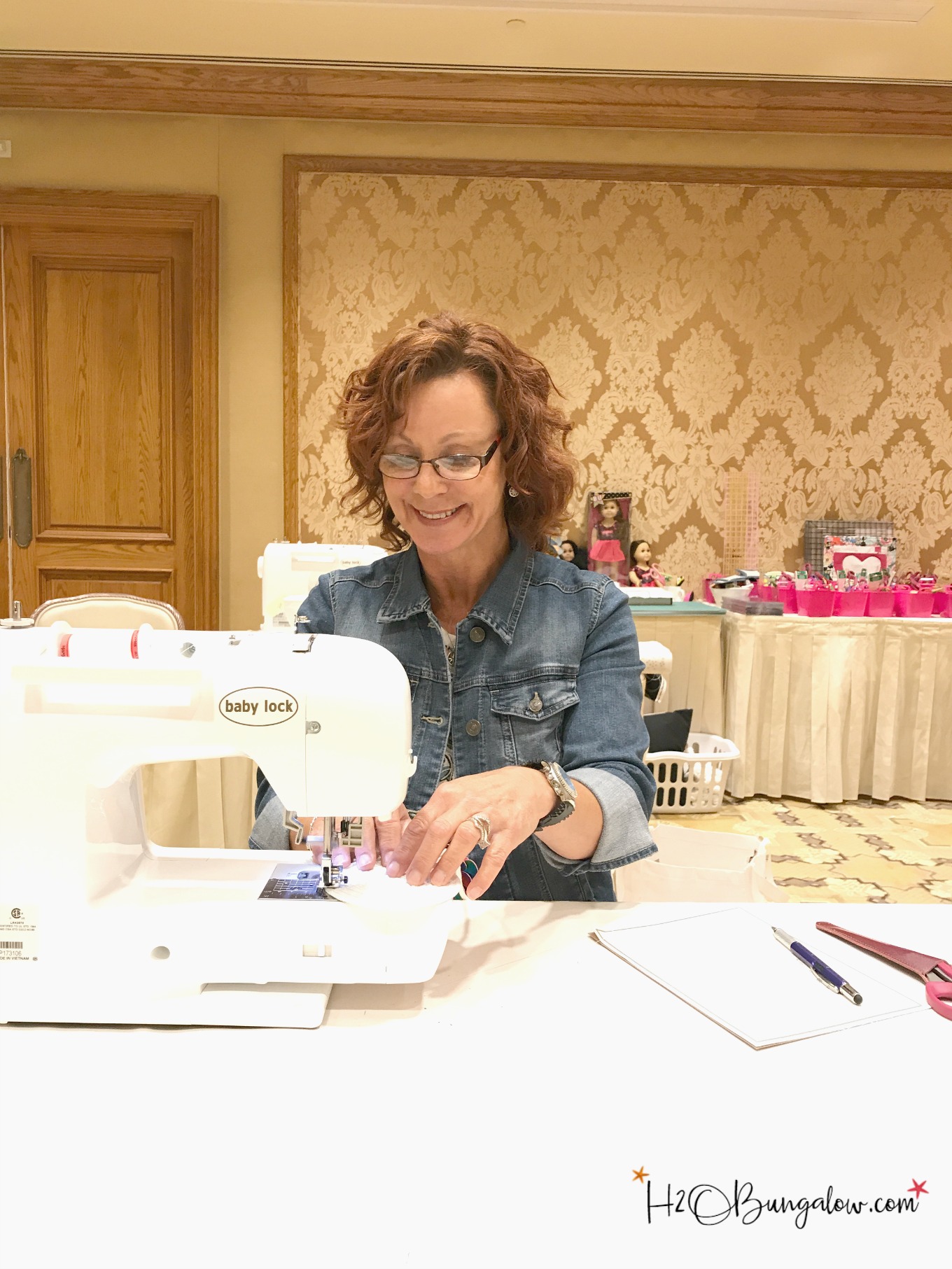 Because most of us work from home, a blogging conference gives up an opportunity to say hi to close friends who live all over the country.  This is just a few team members from our talented Power Tool Challenge Team.   You've seen these ladies' creative projects for the last year and a half.  You probably won't recognize their faces as much as their blog names.  Left to right is Amy with Her Tool Belt, Gail from My Repurposed Life, Mindi from My Love 2 Create, me!, Jeanie from Create and Babble and Karen from The DIY Bungalow.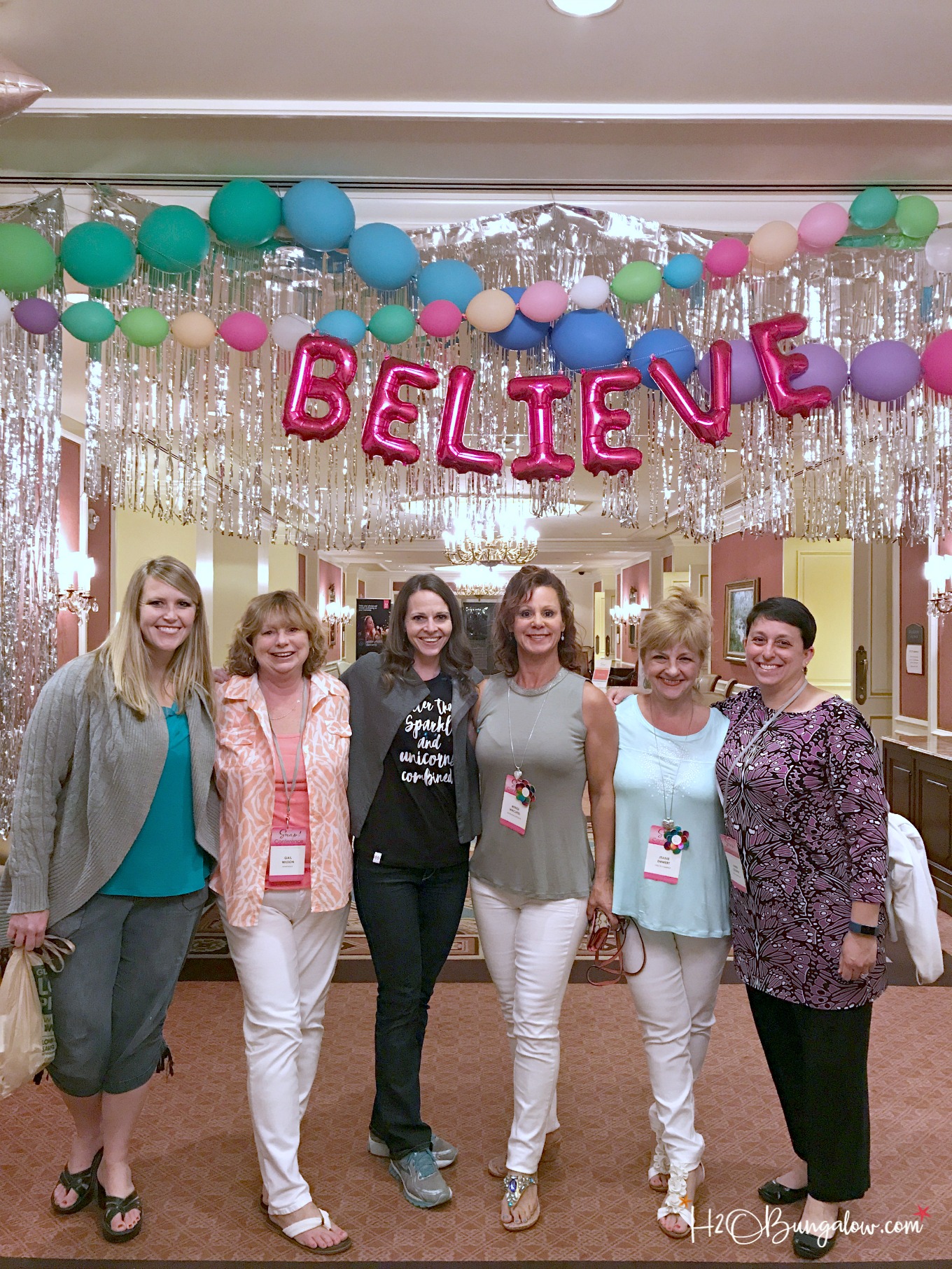 Most people don't realize how many moving parts there are to running a blog and consistently pumping out new material and projects.  Attending conferences like SNAP is one of the best uses of our time since we are immersed into a high energy learning environment.  One of the biggest challenges I face daily is time, or the lack of it.  I always have way more projects I'd like to share than I have time to actually work on, photograph and write up.  Narrowing down my list of projects is always even tougher after attending a conference like SNAP.
I've said it before…if only I didn't have to sleep or had two of me I could be so much more productive!
I hope you guys enjoyed my little window of behind the scene blog stuff.  Many of you are not bloggers and I thought you'd find it interesting.  Be on the lookout later this week for a new project that I think you will really enjoy!