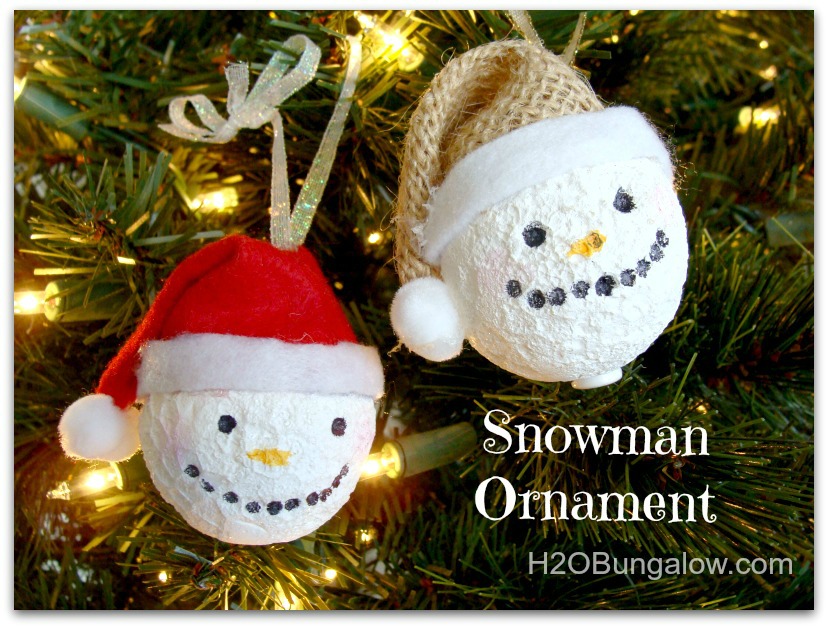 Today I'm guest posting for the first time!
My little snowman Christmas tree ornament is taking part in the Twelve Days Of Handmade Ornaments hosted by SewWoodsy.  I'm excited and of course  a bit nervous to have my little creation included along with some pretty established and creative bloggers.
These little snowman Christmas tree ornaments are so easy to make.  If you can work a glue gun and use spray paint you can make these ornaments.  Quick and easy are going to be my favorite words for the rest of the season because I'm already feeling the pinch of more to do than I have time for!  Looking for more? Check out 102 handmade ornaments. WOW!
Remember we have a fabulous Cricut giveaway that's going on for the full 12 Days Of Handmade Ornaments!  Whoo Hoo!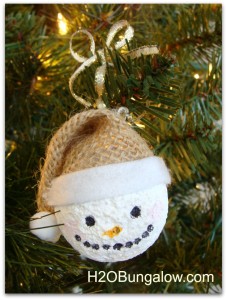 I think these little snowman tree ornaments would be cute personalized with each family members name across the white felt trim on the hat.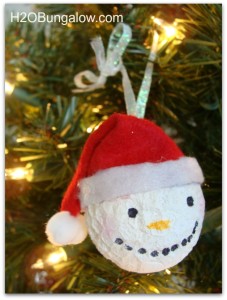 They can fit any color scheme by using different fabrics or colors for the hat.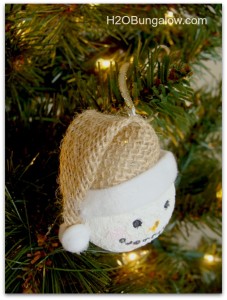 Ready to get started? You can read the full tutorial by clicking HERE and you'll jump right on over to Sew Woodsy!
Don't forget to enter the Awesome Cricut giveaway Here!  It will be live through the 12th day
My little snowmen Christmas ornaments are the 9th day so there's not much time left!
Don't miss a single creative idea I share!  Click here to get my posts sent to your mailbox or follow here on Bloglovin.  Either way, keep in touch!