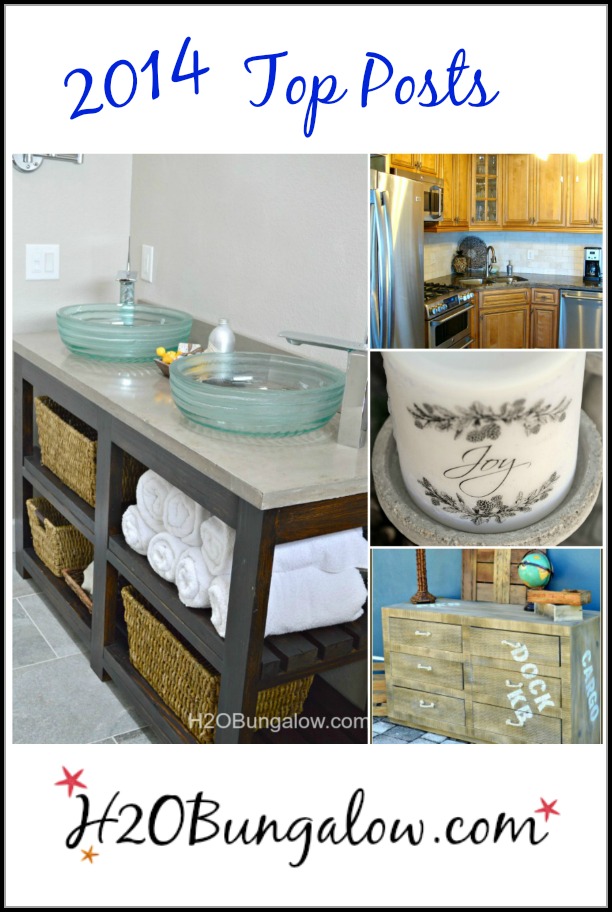 One of my favorite things to do at the end of each year is to reflect back on all of my accomplishments, trials and lessons learned.  Today I thought I'd share a few of my top posts of 2014.
Without further ado, let's get started.
Adding an addition onto the house was my biggest project.   After two years I finally have a bathroom and a closet!  Whoohoo!   Thanks to a fabulous designer and great sponsors, I built my own DIY Open Shelve Bathroom Vanity with a DIY concrete countertop.   I also tackled my first series on How to Manage a Renovation  to help others manage the process, save money and keep stress at a minimum.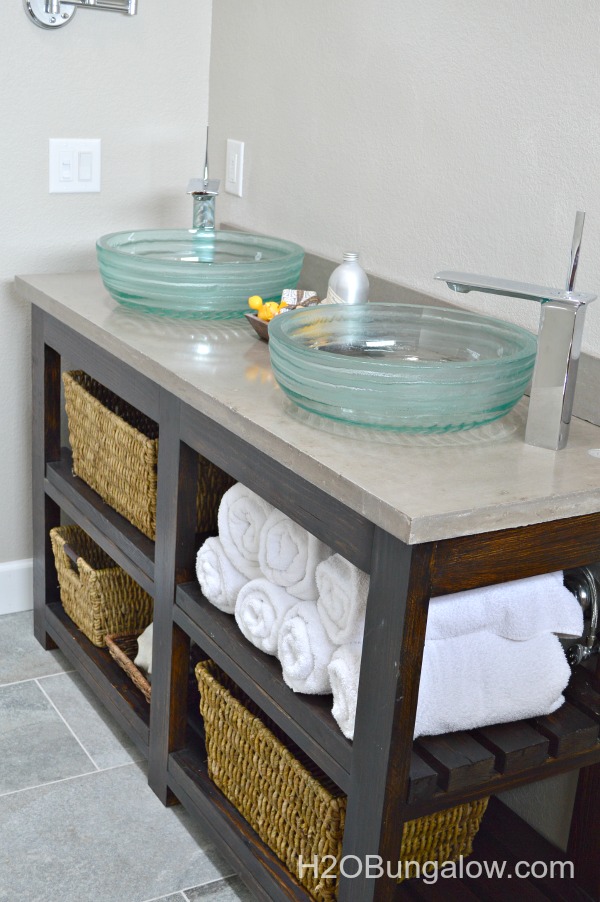 More top posts of 2014  that weren't related to home improvement?  This year I learned even more about downsizing and living in a small house.  It's an ongoing process. Even though it's an early post and my pictures aren't that good,  How To Organize a Small Kitchen and Get More Space  was popular.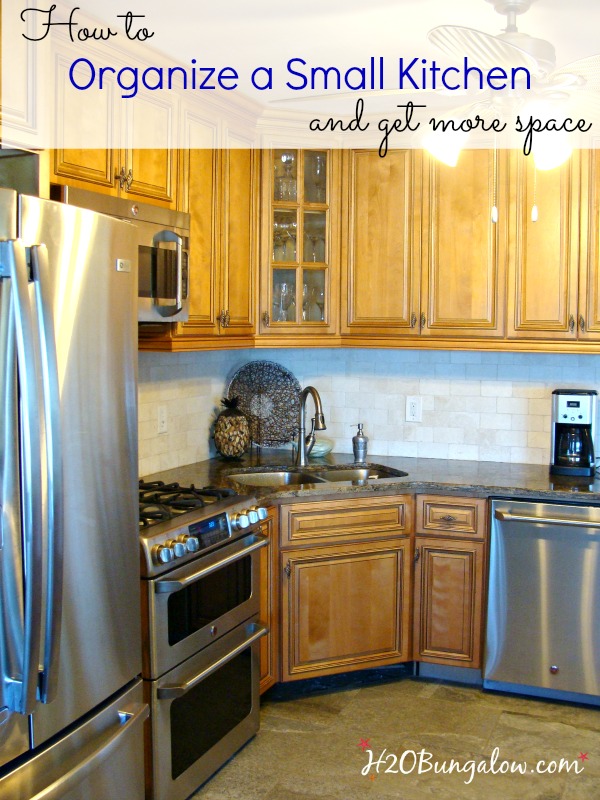 Besides being one of my top posts for 2014, my How To Add Images To Candles is also one of my favorite posts.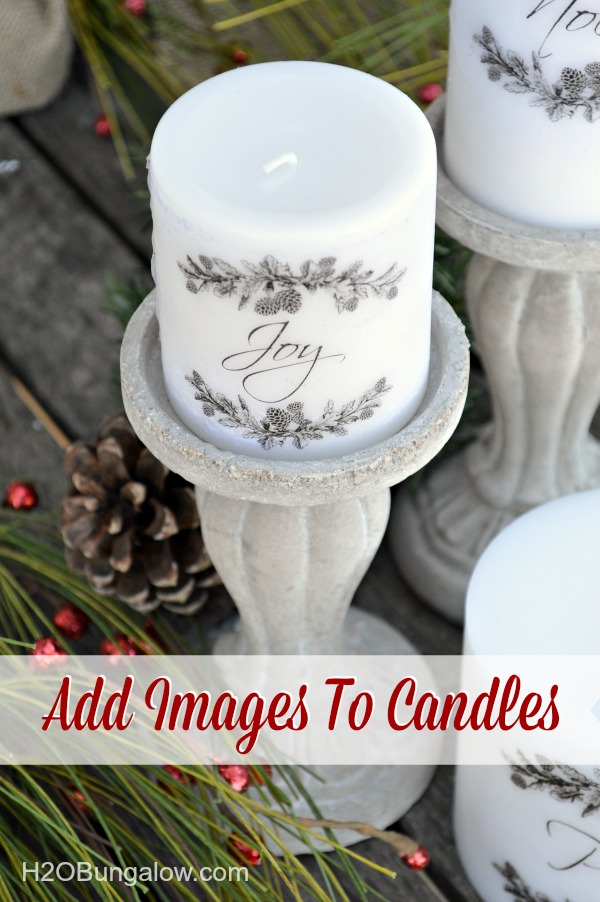 I painted my way out of the doghouse with my Faux Painted Cargo Pallet Furniture Makeover for my nephew which is probably my favorite painted project to date.  Can you believe it was a white wicker style before the makeover?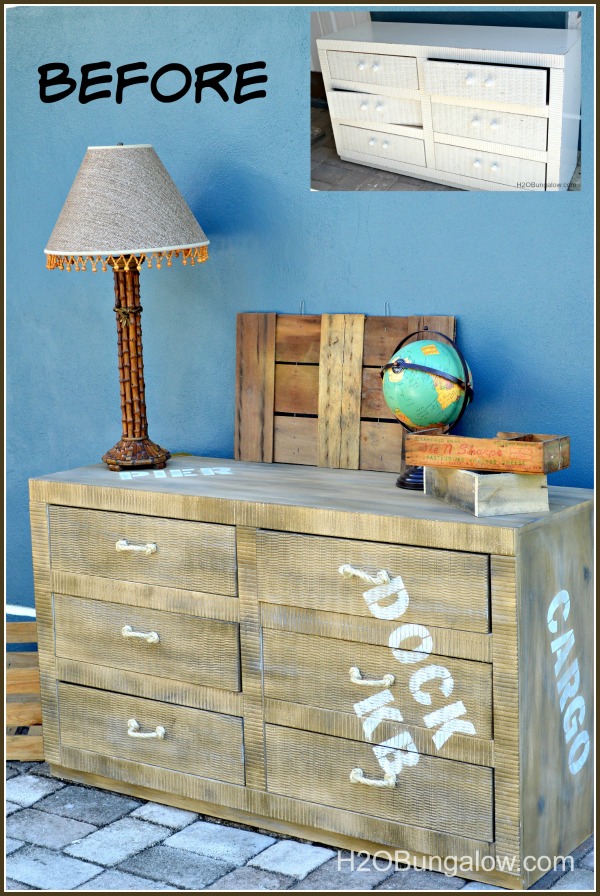 One of the responsibilities we have living on the open water is being good stewards of the environment. We are always careful that products we use won't harm the land or sea creatures.   My Organic Pest Control post, which really works well, was extremely popular this past year. I have a bags of this stuff in my garage and use it frequently!  Another big benefit is that it won't harm pets either.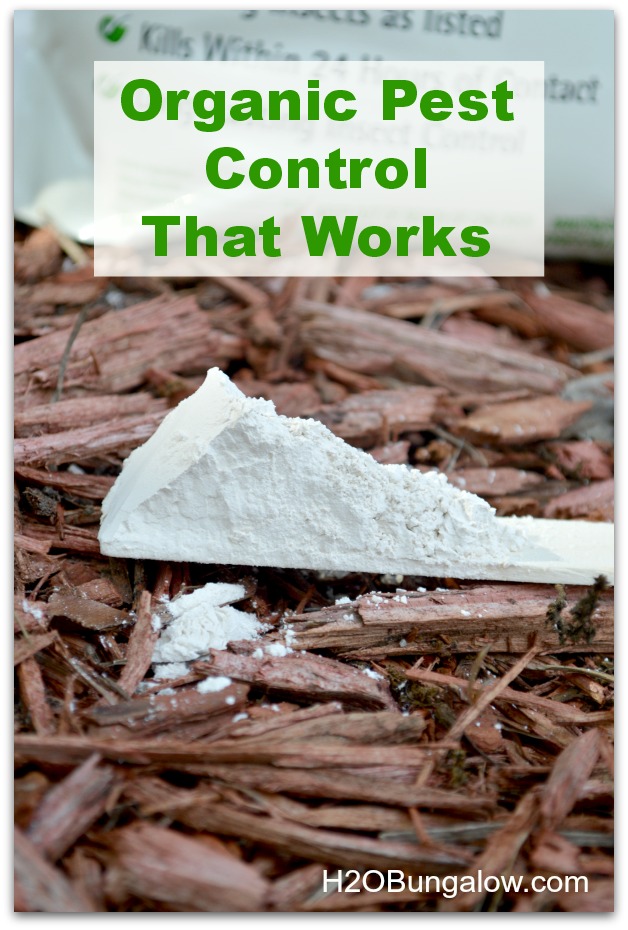 Being a grandparent is no lightweight task.  Neither is picking your grandparent name.  My Tips For Choosing a Grandparent Name You'll Love  is consistently popular.  My grandparent name?  Birdie.  You'll have to read the post to see how we all came up with that one!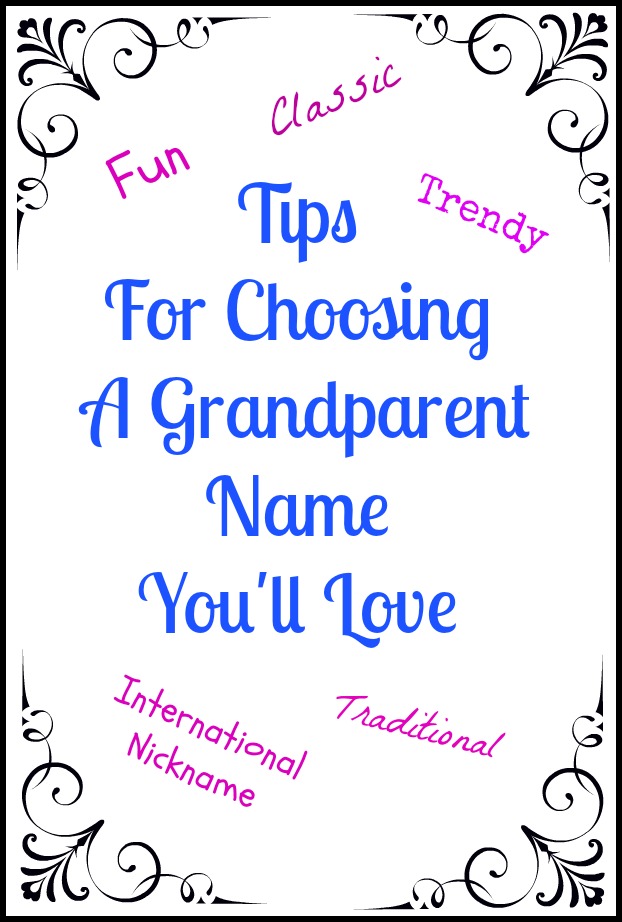 It's been a wonderful year filled with good things, blog growth and good friends.  I was fortunate to have met many talented bloggers who continue to inspire and generously share their time and knowledge.  Speaking of these fabulously talented women, We have all linked up and are sharing our most popular and best of 2014.  Take a look at the links below.  I promise you'll be inspired!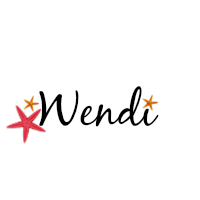 Don't miss a single creative idea I share!
Love my posts? Click here to get my posts sent to your mailbox or follow me here on Bloglovin.  Don't miss a single creative idea I share!
Following H2OBungalow on Facebook? It's one of my favorite places and I share lots of extra projects, inspiration for the home and content I don't share anywhere else.
Love Instagram?  Me Too! Follow H2OBungalow on Instagram and see my projects in process and lots more.