I whipped up this darling little Valentines plant gift in no time at all.  I love giving and receiving flowers but I just hate that they don't last.  That's why I like to give plants instead of fresh flowers. Most people don't kill them, and even if they do wilt from neglect they've probably lasted just as long as cut flowers would have.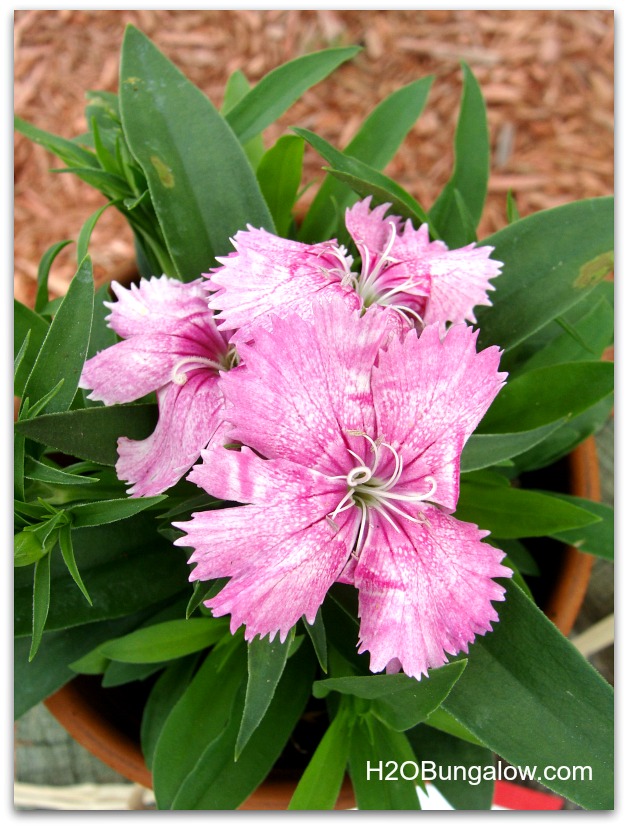 A little plant on a window sill or sitting on a desk at work adds a bit of cheer. It's fun to watch them grow and if they flower it's even prettier.  In Florida we already have some flowers available and I just couldn't resist.  There wasn't a huge selection out this early but I'm happy with what I found.  
Maybe I'm willing spring to hurry up and get here because flowers always make me think of spring. You only need a few items for this Valentines plant gift and you can download the little card for free below.  
Supplies:
Acrylic craft paint in red and white
Sharpie
Terra cotta planter with base
Clear spray sealer
Plant
Raffia or twine to tie a bow on the card
Hole punch
Making my Valentines plant gift is easy so lets get started.. OK?  Paint the base first and let dry.  Use the sharpie draw hearts on the rim.  I added random little squiggles and (is squiggle a word?) circles as a filler between the hearts.  Fill in the hearts with red craft paint.  Let the paint completely dry before spraying with the sealer.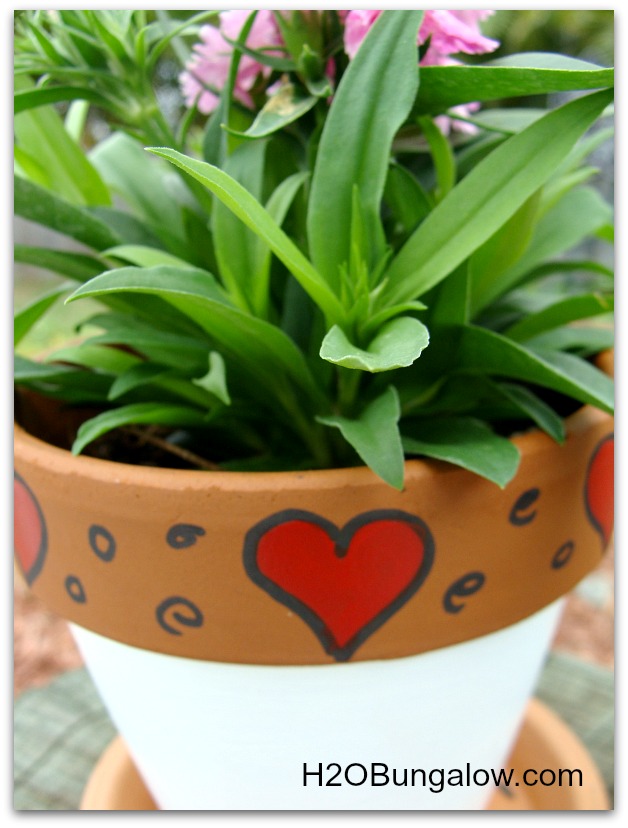 I printed the note card and pasted it onto colored scrapbook paper.  Punch a hole in the corner and use raffia to tie the note card onto the planter or just add a decorative bow.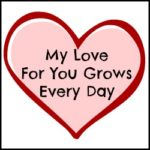 Click here to download the notecard.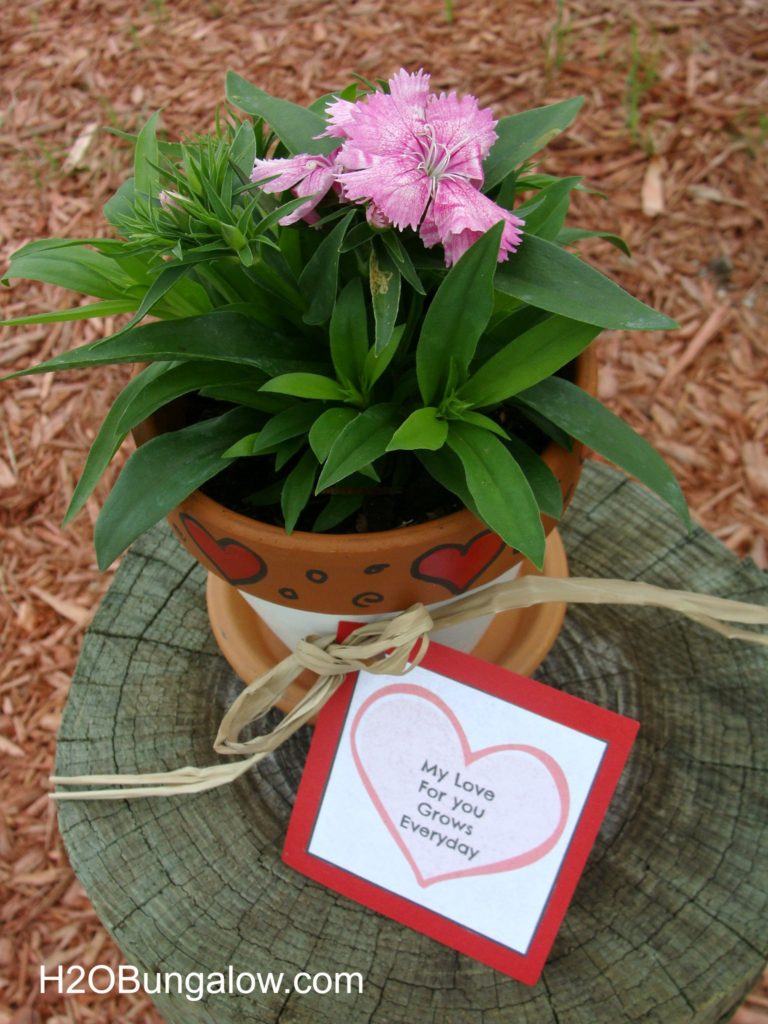 Valentines isn't the only reason to make one of thee little cuties.  A plant in a little decorative terra-cotta pot would be perfect for a housewarming or hostess gift.
If you'd like some more planter ideas or help making one of these, then save this date ~ February 16th from 1pm – 4pm.  Michaels is hosting a Pinterest Party and I'll be at our local Michaels on 66th in St Pete to help customers.
It's OK if you don't need a planter, we'll also have 4 other projects you can make besides this one.
No worries if you don't live nearby.  All of the Michaels Stores are hosting the party!  Select stores will have Bloggers from around the country available to share our Pinterest projects and help out if needed 🙂 Check here  to see which Michaels stores will have bloggers and who will be at each store.
Michael's is now on Hometalk too!  Like Michaels on Hometalk and be entered for a drawing for a $100 gift card!
What's your favorite flower for Valentines Day?

Don't miss a single creative idea I share!  Click here to get my posts sent to your mailbox or follow here on Bloglovin.  Either way, keep in touch!
You may see me linked up to some fabulous link ups which you can see
 here.