Last week we helped our youngest son move into his dorm at college. We packed up everything he wanted to take in the back of my mini SUV.  He only brought one decoration for the entire room.  A Wallternative™ decorative chalkboard decal he picked out online.   Wallternatives™ make great dorm decor because they are easily removable, reuseable and super simple to apply.
Austin needed very little assistance moving in.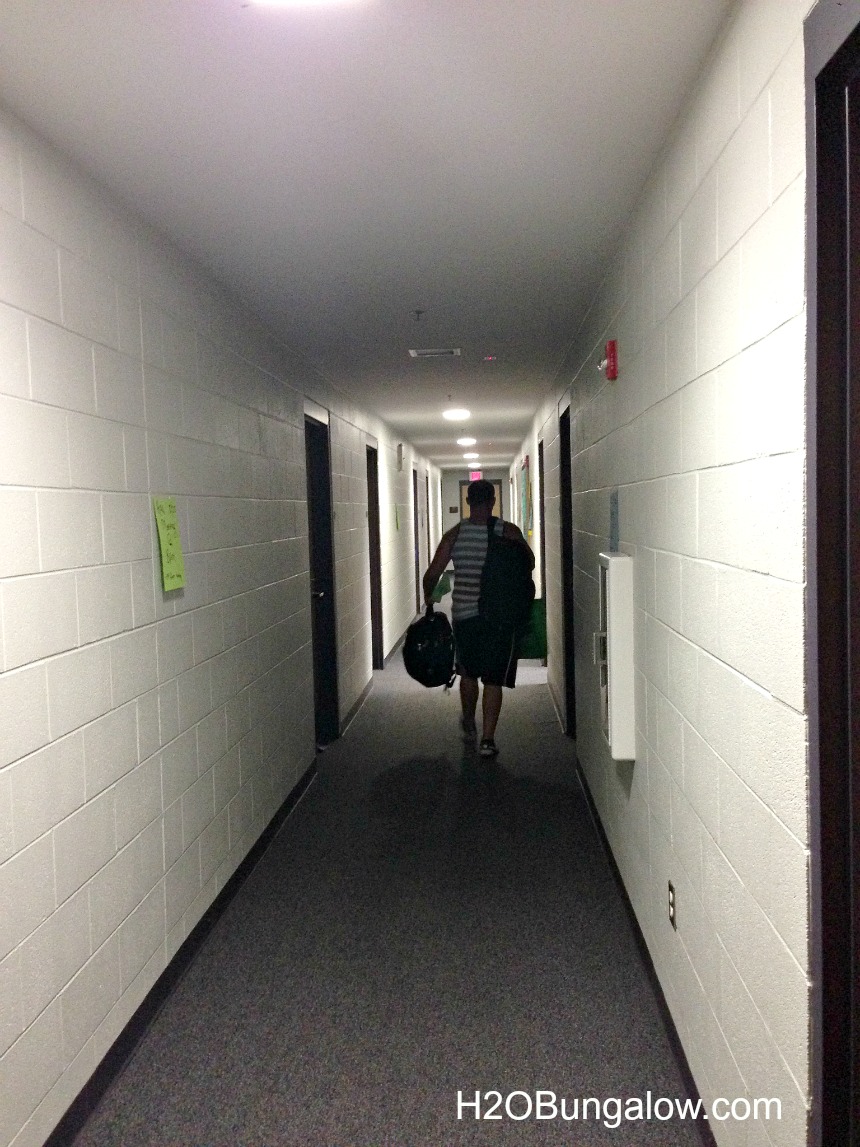 Unlike girls, boys pack light.
I mean really light and like one shopping trip light.  We picked out bedding, bath towels and a few items for his desk.  That was it.  The only other room preparation we did was shop the Wallternatives ™  website.  He liked this chalkboard the "To Do" List Vinyl Wall Decal Graphic Chalkboard.
He can use plain chalk or chalk markers to write notes to himself for homework, tests and the occasional college social gathering (hopefully in that order).  It wipes clean with a little water.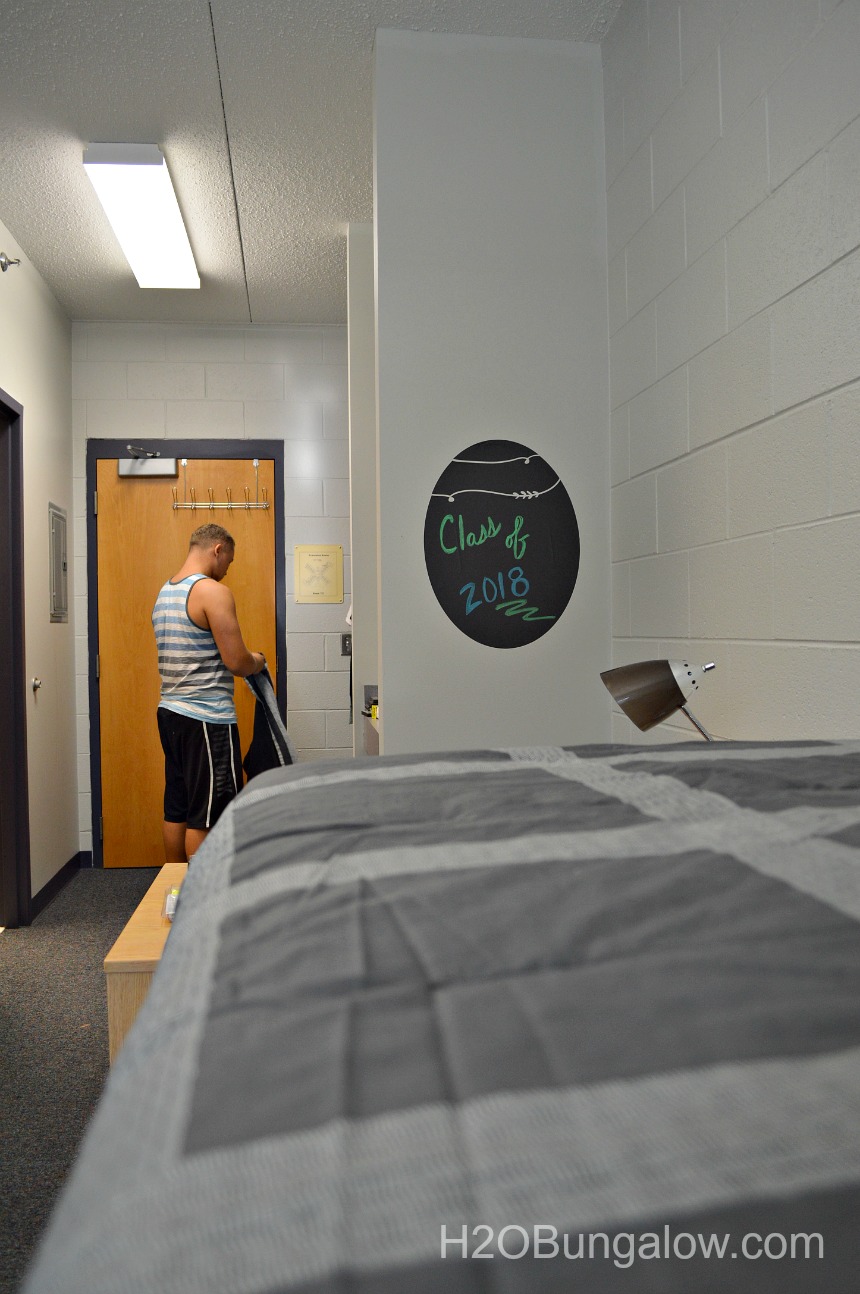 Unpacking took maybe 25 minutes.  Putting up the Wallternatives Wall decal was even easier.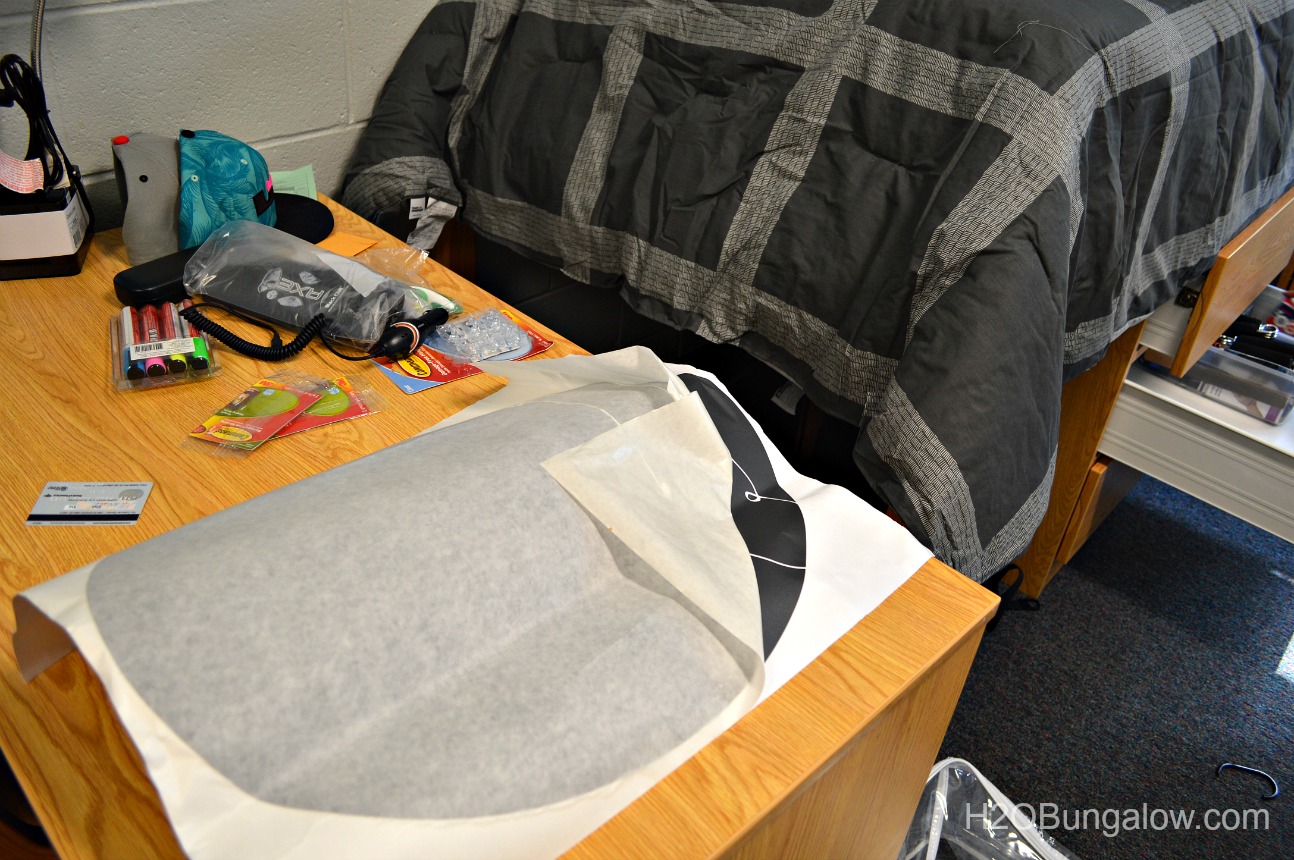 It's pretty much peel and stick.  Taking it off is just as easy as putting it up.  No marks and no wall damage.  Which is mandatory in a college dorm.  Which is why Wallternatives make great dorm decor.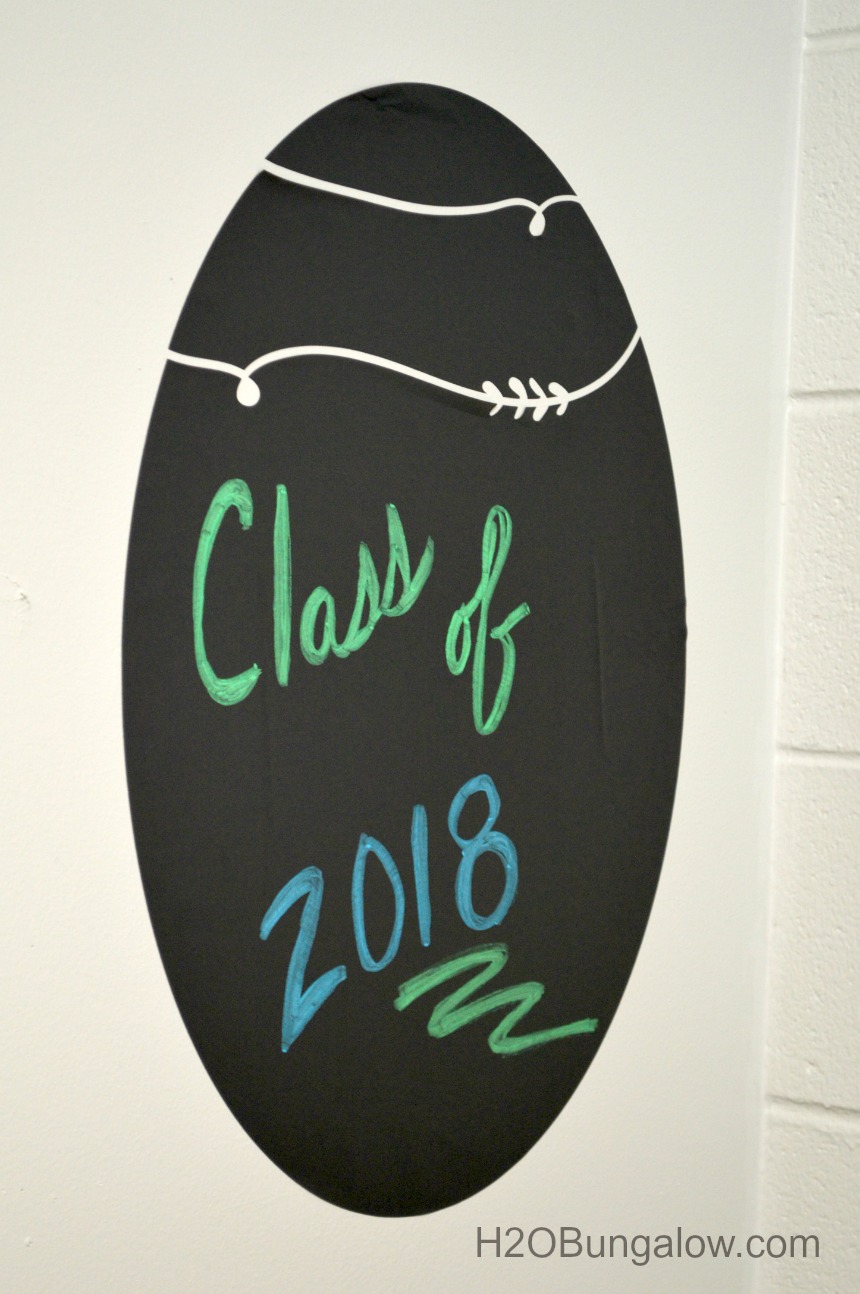 Boys make a quick decision..but, girls..Well mine would have gone through every one of the many choices on the Wallternatives™ website before making my decision.  Which would have taken a long time…
because…
There were soooo many different wall items to choose from! Like  Designer Vinyl Wall Decals,  Wall Prints™ Fabric Wall Decals, WallAppeal™  Removable Wall Paper and ChalkTalk™ Chalk board Wall Decals like this one.
Like I said, lots…and…lots
…to choose from 🙂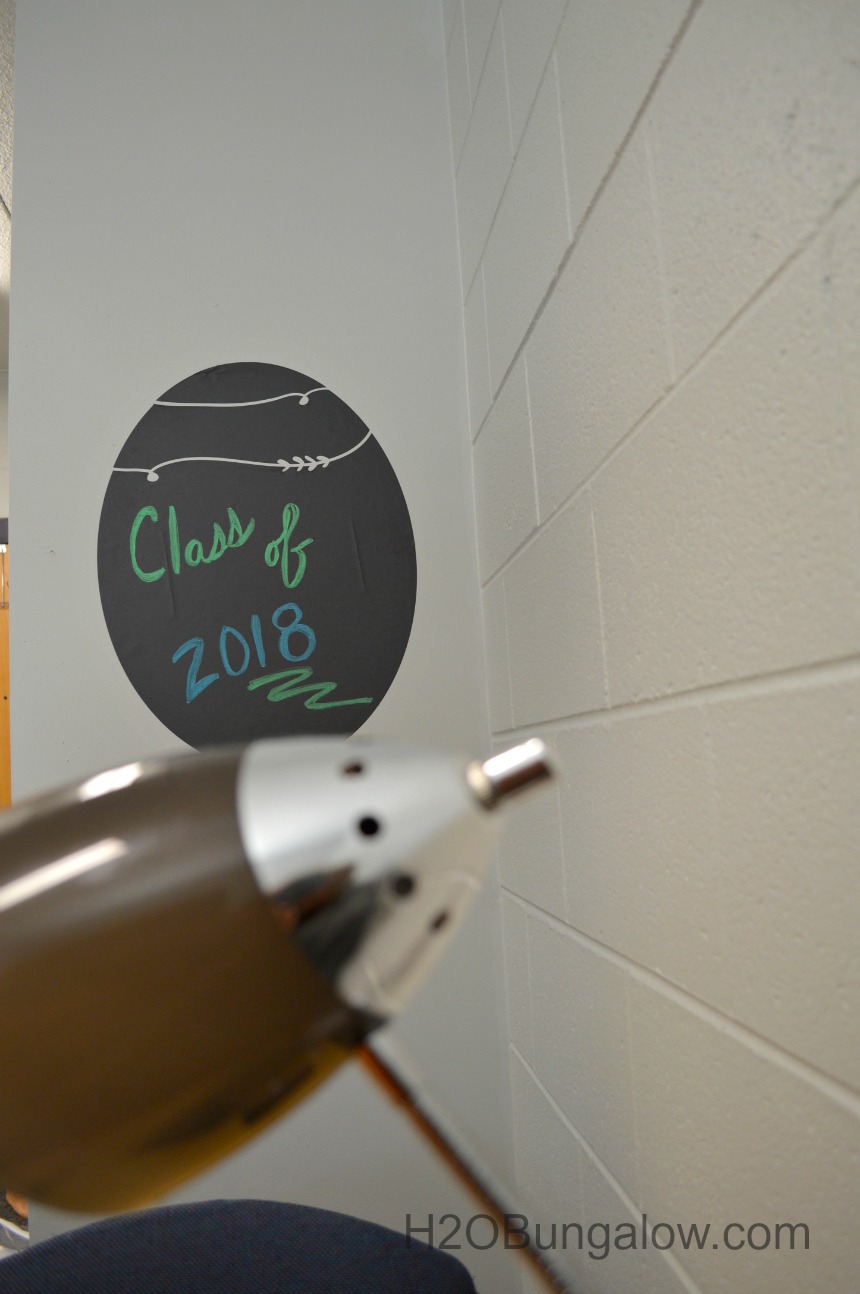 I'm probably lucky I have a boy and he kept his decorating needs simple.  I have no doubt had these Wallternatives been available when we sent our two girls off to college, they'd have shopped for hours, wheeled huge bins of personal items into the dorm and needed hours to unpack.
Oh, wait…they did!
The only difference was Wallternatives weren't available then!  That's one item I know they would have loved to add to the move in list 🙂

Are you following me?  Like, you know…my blog?  What?  Not following me yet?
Sign up for my posts via email HERE or Bloglovin HERE.  Both are free!