The holiday season is fast approaching and if you're like me, you want to find the perfect gift for everyone on your shopping list. Wether you're shopping for a DIYer, a gadget lover, or looking for gifts that provide relaxation, I've got you covered with these best gift ideas I found just for you!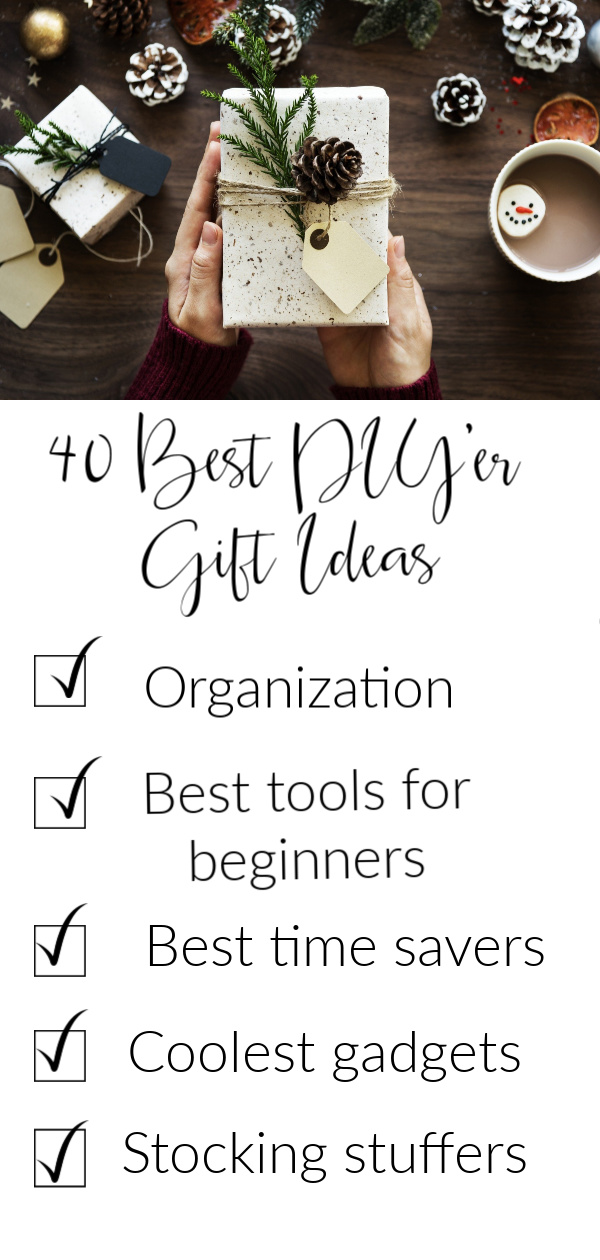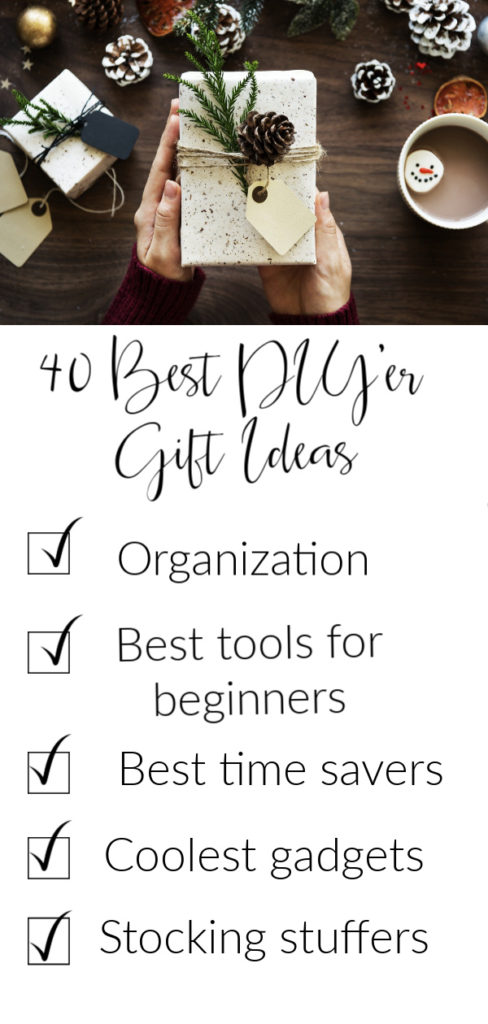 Stand Out Stocking Stuffers for the DIY'er
Stockings hung on the fireplace are always a part of our Christmas and I love picking out little gifts to fill them with. These stocking stuffer ideas are sure to delight your family too.
Most Useful Tool Gift Ideas for the DIYer
It can be really hard to buy for the DIYer in your life, trust me, I know! Wether they are a beginner DIYer or a seasoned pro, these best gift ideas for the DIYer will have them heading to the garage to work on their next project. The best part is they'll remember your gift all year long as they use it!
See all the Kreg Pocket Hole Jigs here.
More Cant live without DIY Tools
You can never have enough levels! – Levels in various sizes
Protect your ears with this lightweight hearing protection
Reach those hard to fit places with a Flexible Drill Bit Shaft
Protect your fingers, use a GRR-Ripper with your table saw!
The ultimate way to cut wood without a table saw is the Kreg Adaptive Cutting System – You see me use mine in VT!
Use the Kreg Plunge Saw and Track – a partial version of the big daddy Adaptive Cutting System.
Best Organization Gifts
Grab what you need quickly with a Screw and nail organizer
Wall Control is the best wall organization since pegboards were invented!
Cables and cords are always net and tidy with these velcro ties
Reusable Twisty Gear Ties– Keeps the work area organized!
Increase your garage storage space with these FlexiMounts
Best Basic Tools for the Budding DIY'er
This is a list of my most recommended tools for the beginning power tool user and DIY'er
Screwdriver set
Hammer
Extra capacity 18 Volt batteries
Best Gift Ideas For the Gadget Lover
Gadgets just make life easier, don't you think? The gadget lover on your list will love to find any of these best gift ideas under the tree on Christmas morning.
Wireless Light Switch – Add an on-off switch to any ceiling light
Turn your 18volt power tool batteries into an inverter and plug in convenience!
Gift Ideas To Relax & Have Fun
The last thing people will buy for themselves are items that help them relax. In the hustle and bustle of today's world we have to take time to slow down and relax and indulge. Give the gift of relaxation with these best gift ideas.
My favorite candle of the season– Deep rich notes of woodsy scents, to sit by the fire. I light this candle every day and even have one in VT and at home in Fl.
Sport your hobby on a DIY'er T-shirt! Love these custom designs by Anika
EZ Packing Cubes– I've had my set for 3 years and use every time I travel. I wouldn't do without them! Keep clothes organized, separate clean from dirty and pack more into less space.