I've put together easy DIY Christmas dec or ideas that are easy and budget friendly to make.
Christmas decor can be expensive and when you like to change up your theme from year to year it can get even more expensive. My solution? Make your own DIY Christmas decor to fit your color schemes or design styles. It's the perfect solution to get exactly what you want!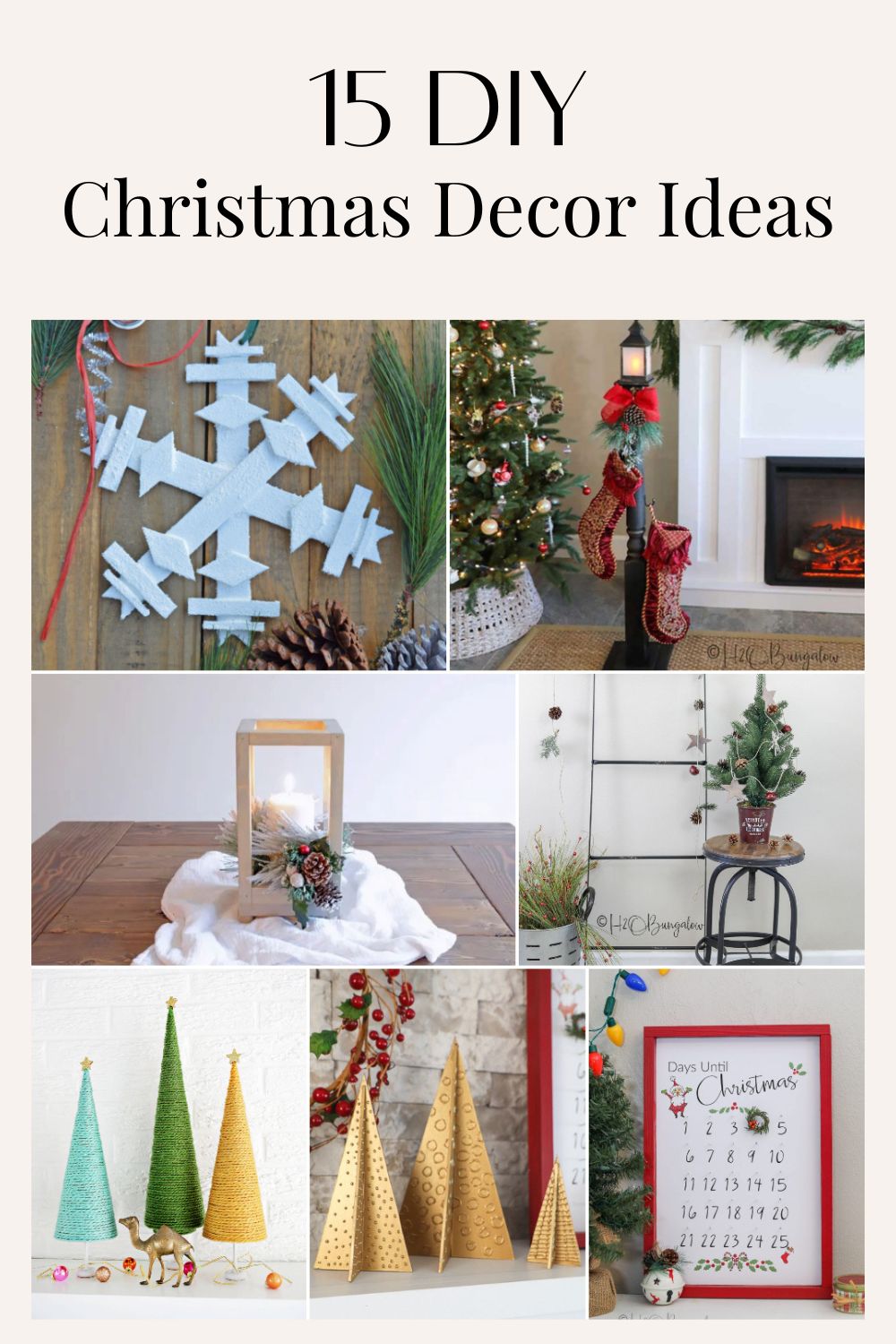 Making your own Christmas decor is a great way to get exactly the look you want for your home. You can customize the colors and customize the size of the items you make to fit your space.
I rounded up a great list of DIY Christmas decor ideas and I'm sure you'll find an idea or two that you can make your own.
DIY Christmas Decor Ideas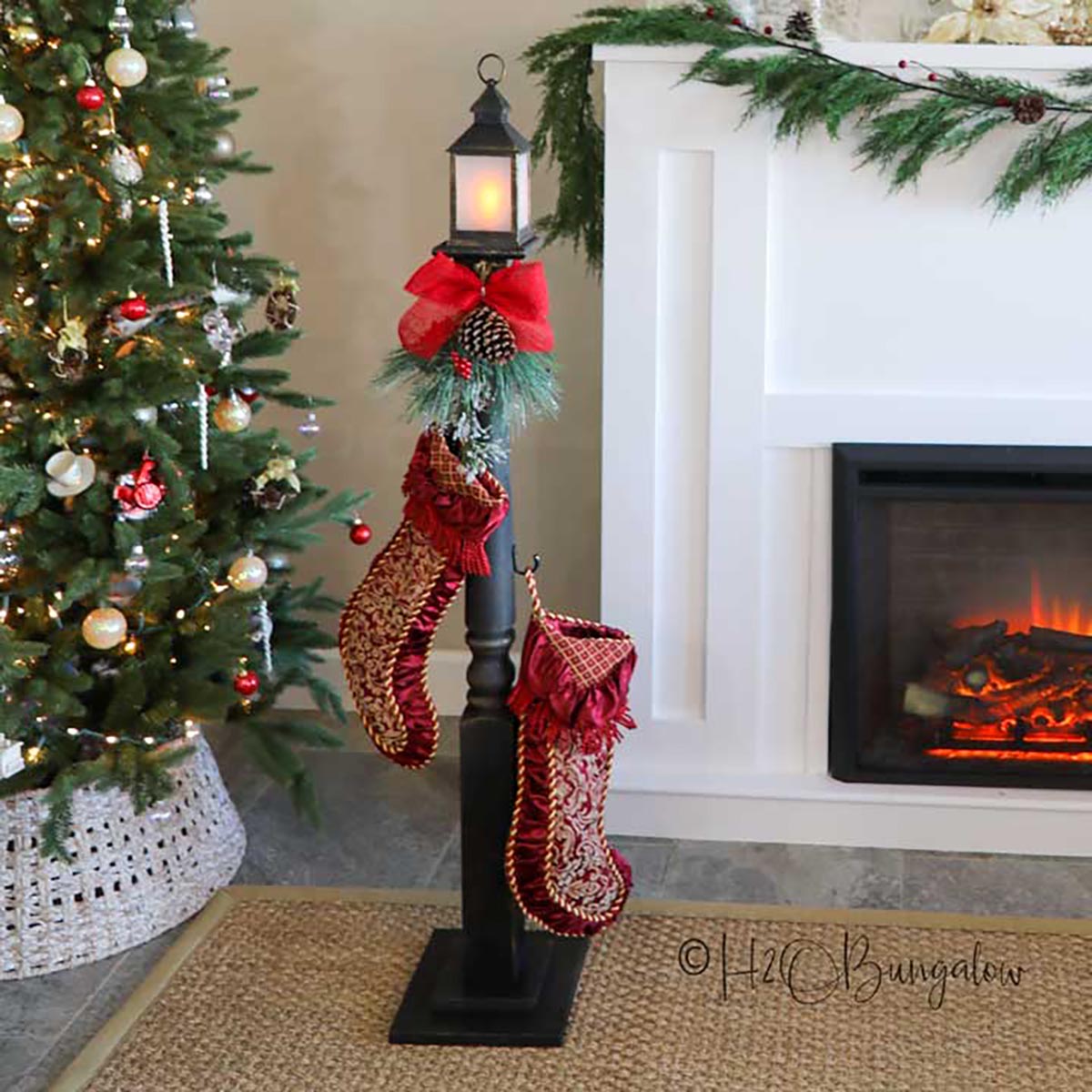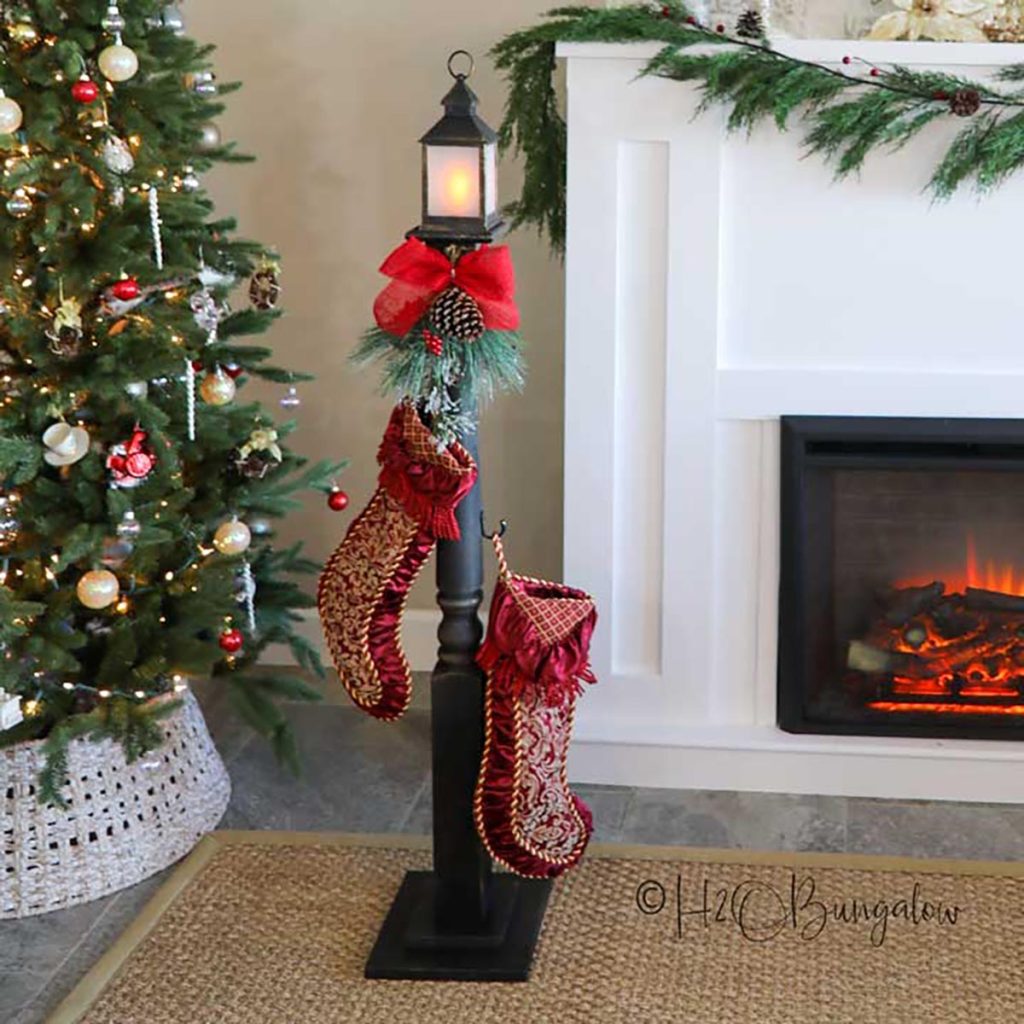 No fireplace? No problem! Make this DIY stocking holder lamp post to add a traditional Christmas decor touch to your home. Even if you have a fireplace, it's a great place to hang your stockings so you don't have to add hooks to your fireplace.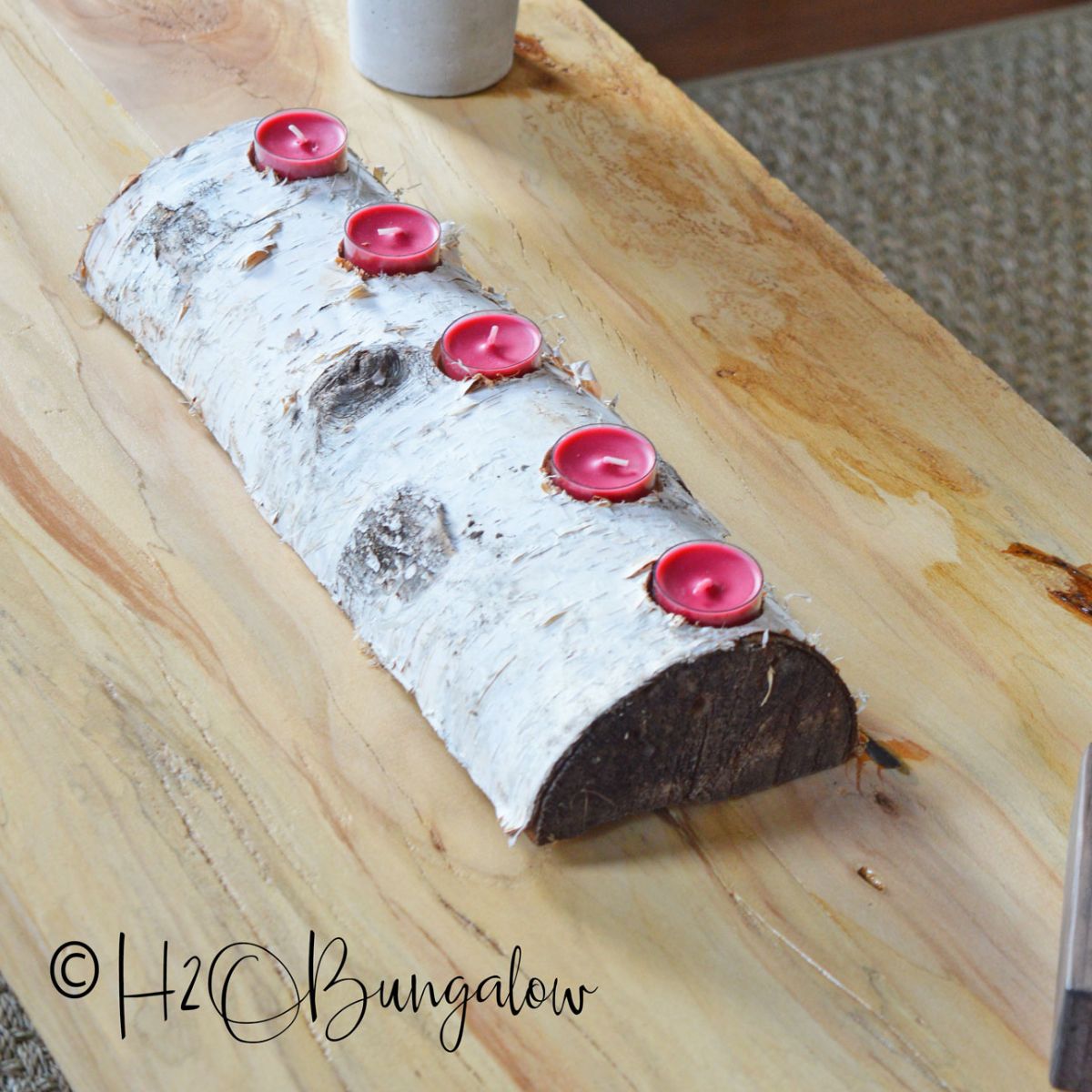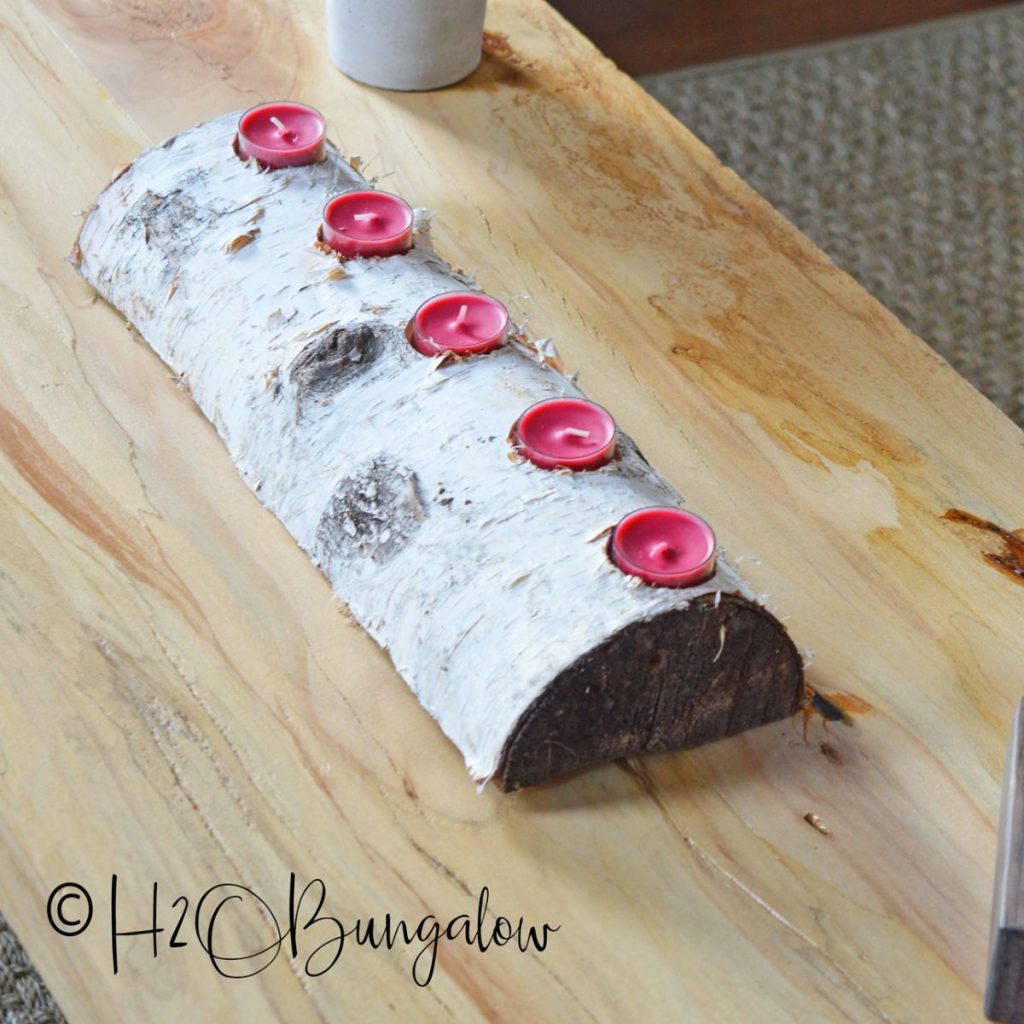 This easy-to-make candle holder looks great as a centerpiece on your dining table or coffee table. All you need is a log to make your own. It's a great Christmas decor idea that you can leave out all season long.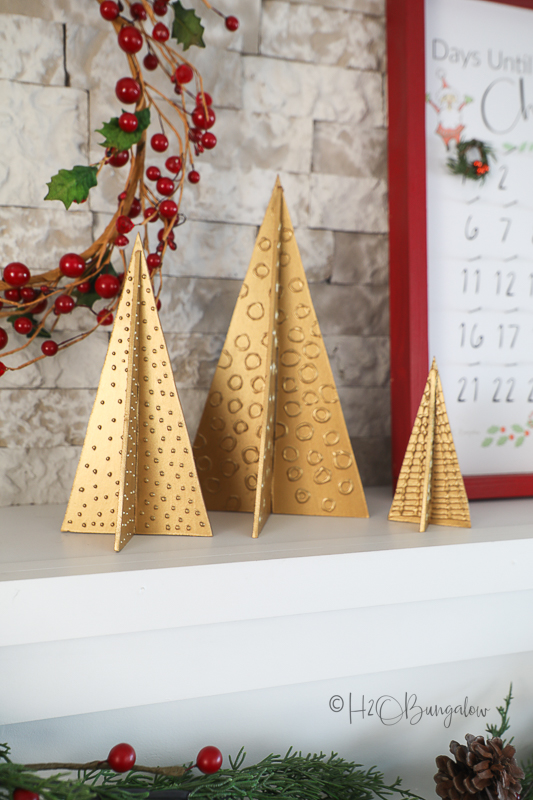 I made these 3D trees from chipboard, but you could use plywood, balsa wood, or even cardboard to make your own. Add some glitz and glam by painting them gold to add to your Christmas decor this year.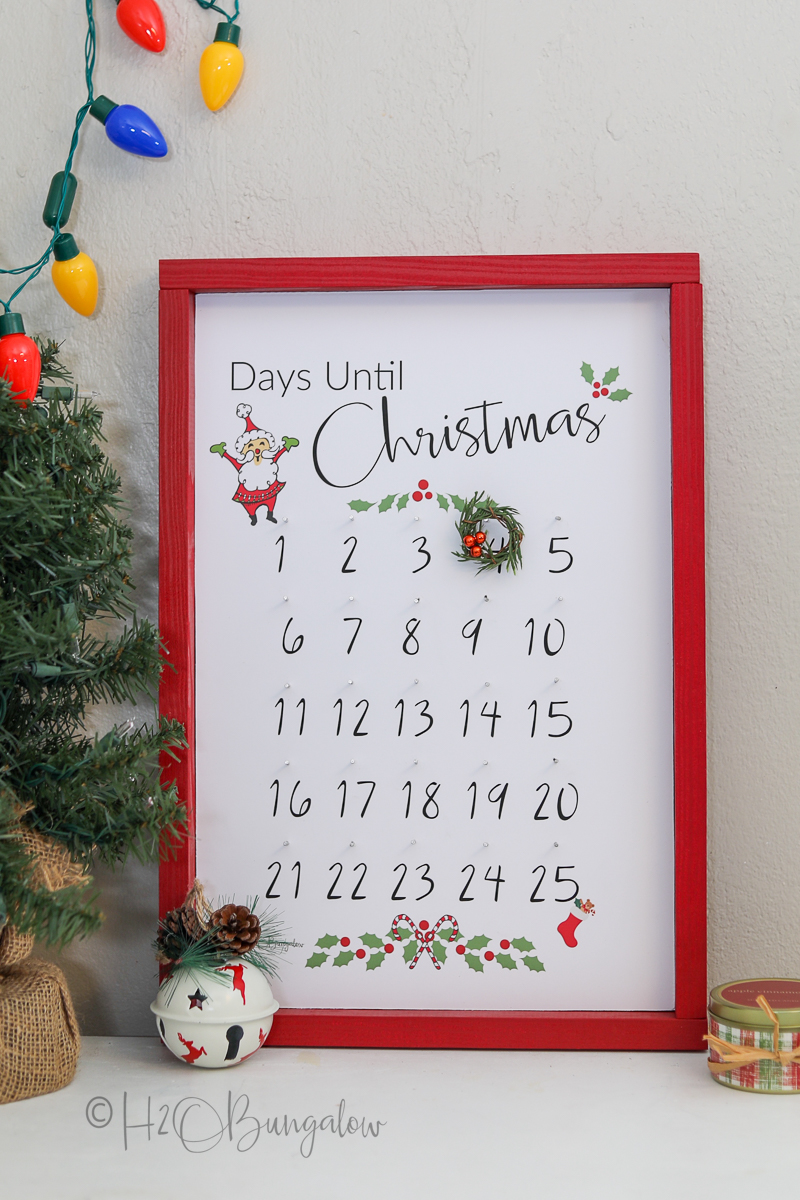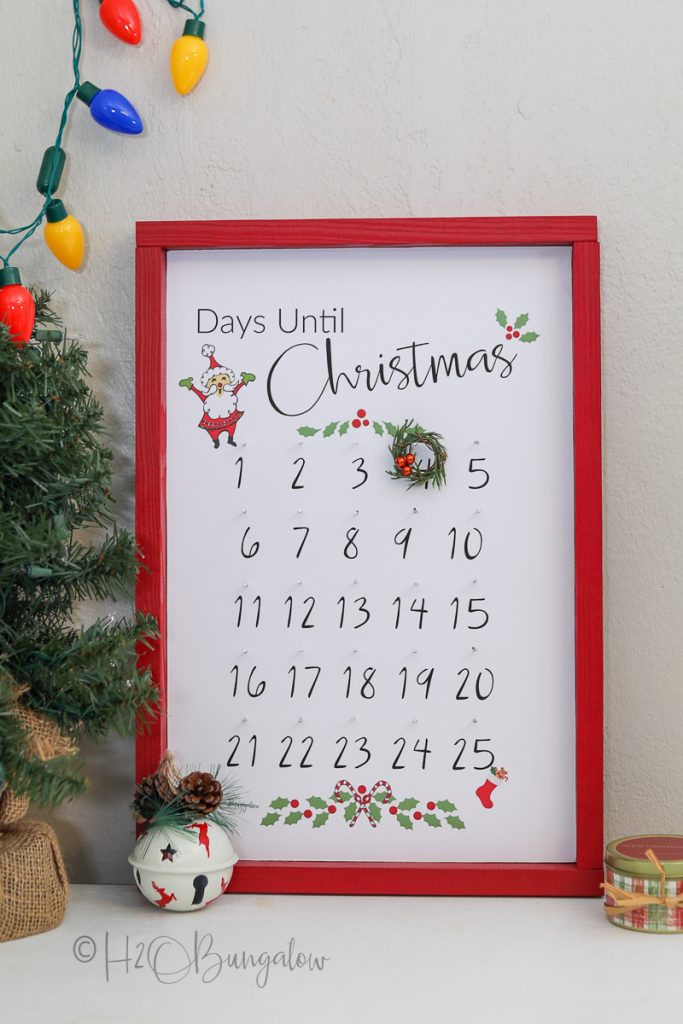 Counting down the days until Christmas is a tradition to love. Make this simple advent calendar with my free printable and add it to your Christmas decor this year.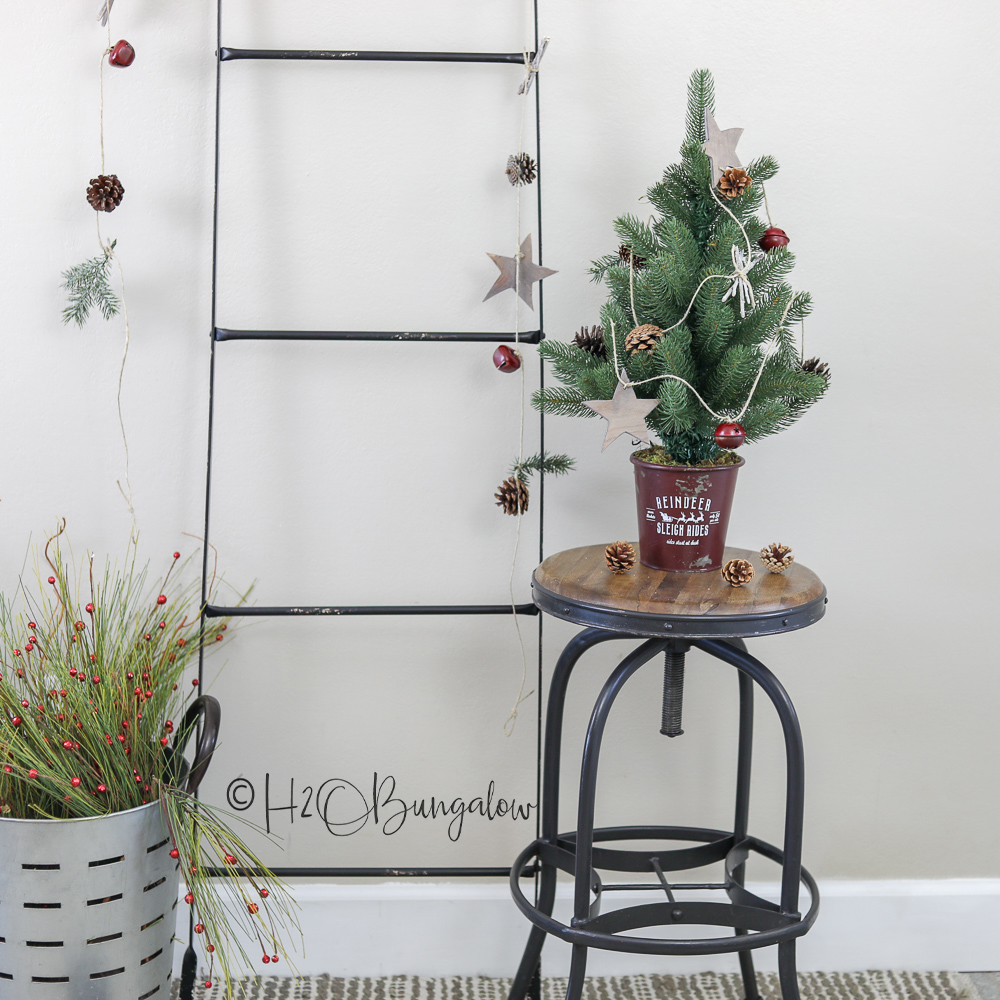 Add rustic charm to your Christmas decor with this easy-to-make garland. You only need a few supplies to make your own and you can use it anywhere in your home to add a bit of holiday cheer.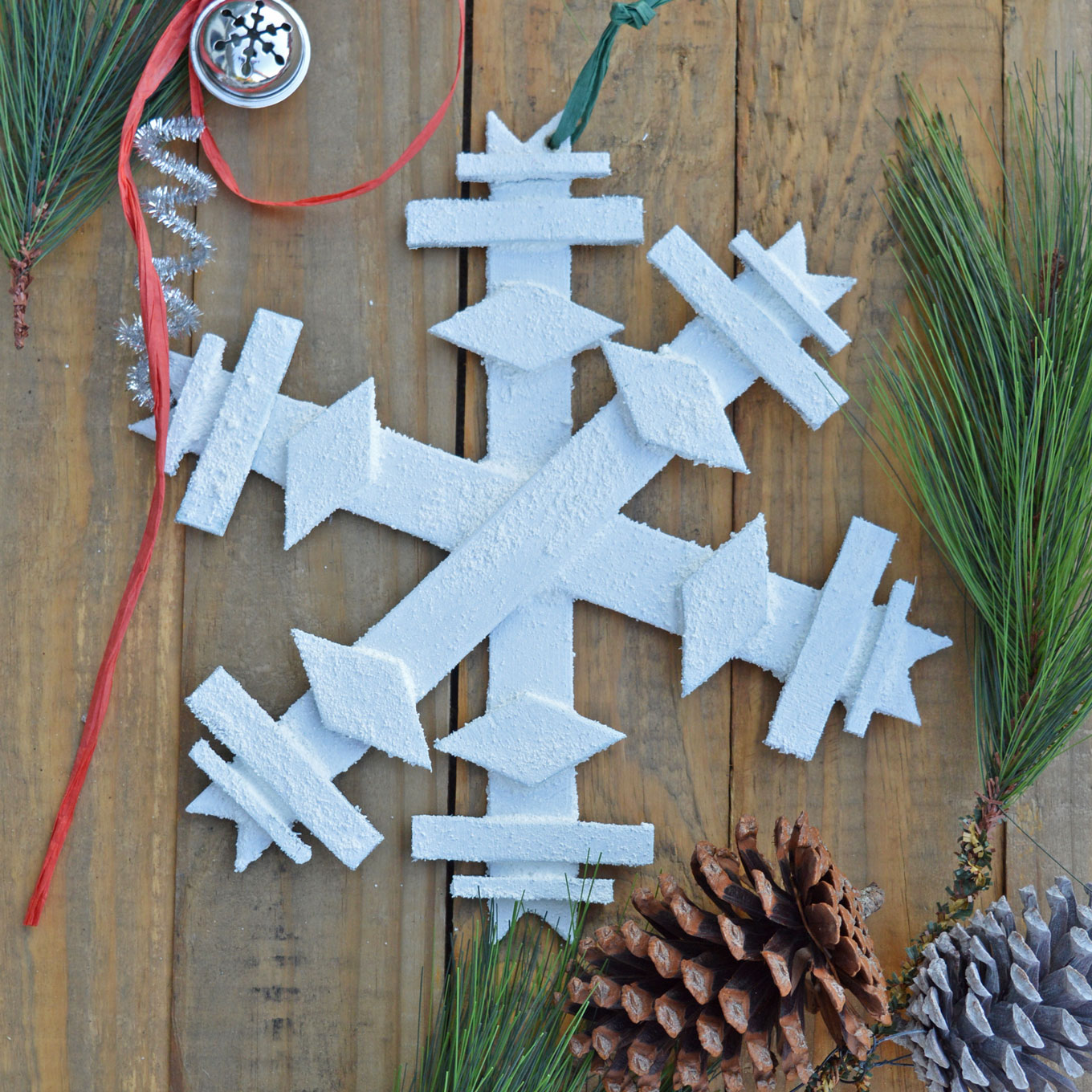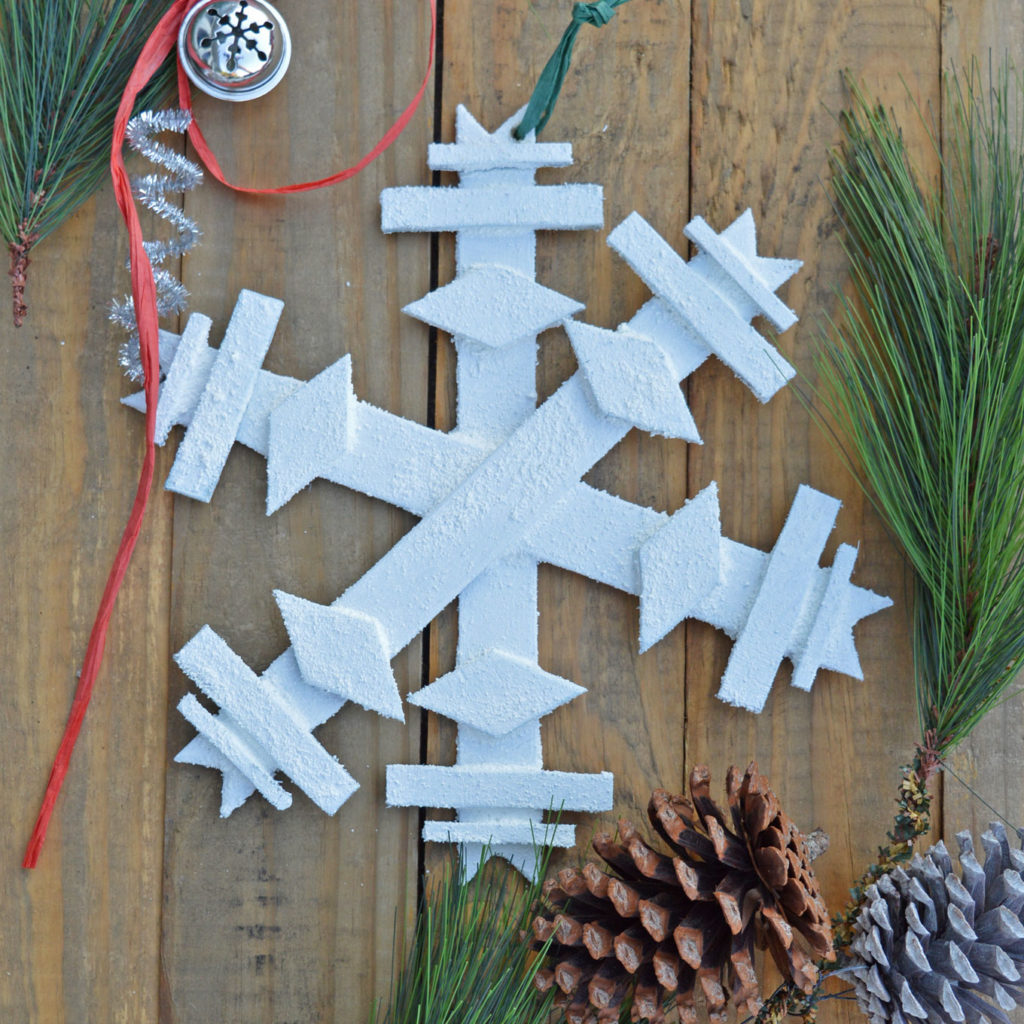 It just doesn't feel like Christmas without snow, am I right? Here in Florida, we never have snow, so I made some wooden snowflakes to add to my Christmas decor. They are easy to make and you can use them as outdoor Christmas decorations.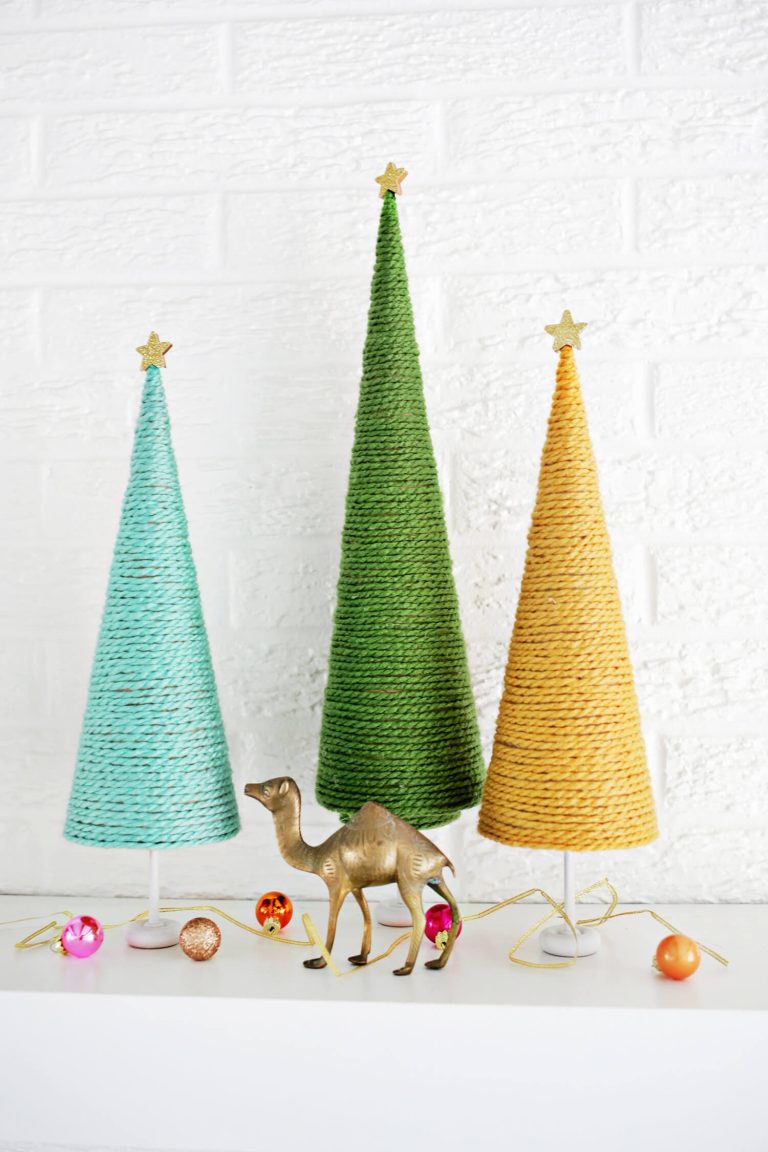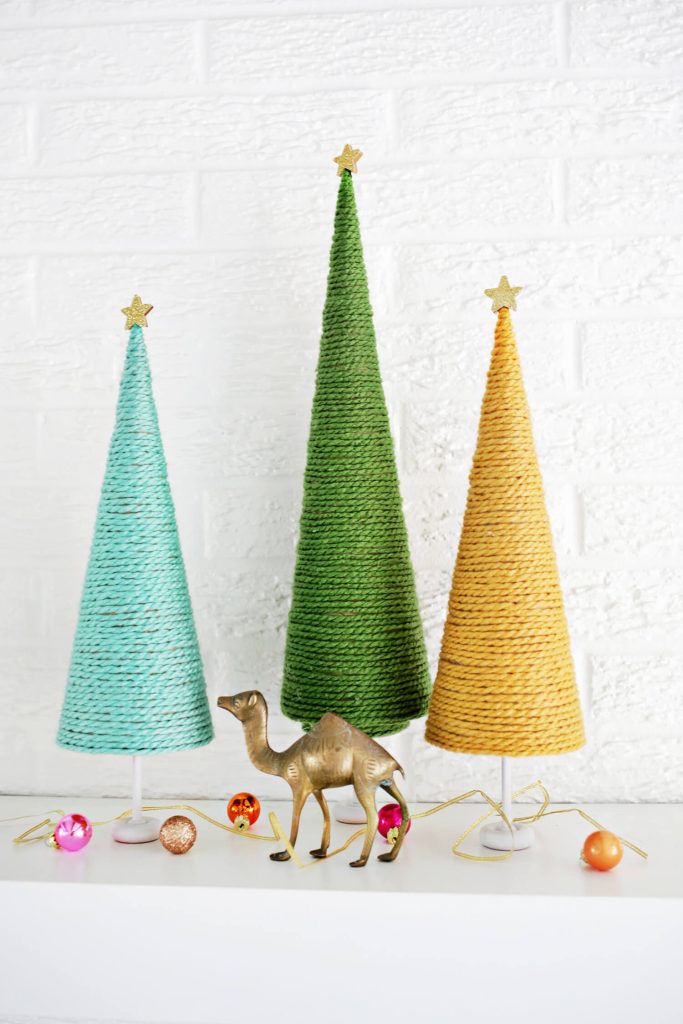 Simple and colorful, these yarn trees will add holiday cheer to your home. Choose yarn in your favorite colors and a hot glue gun and you'll have your own set to add to your Christmas decor.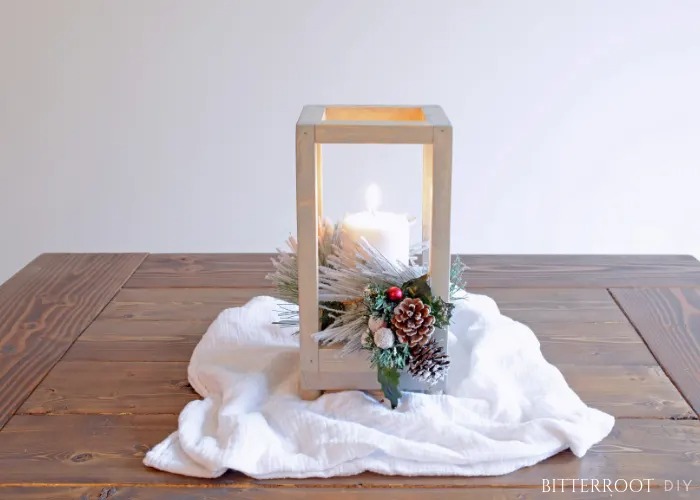 Made using square dowels, this DIY Christmas decor idea makes the perfect centerpiece for your holiday table. The centerpiece candle holder is simple and classic with its faux greenery and candle. It will add a traditional touch to your home decor this season.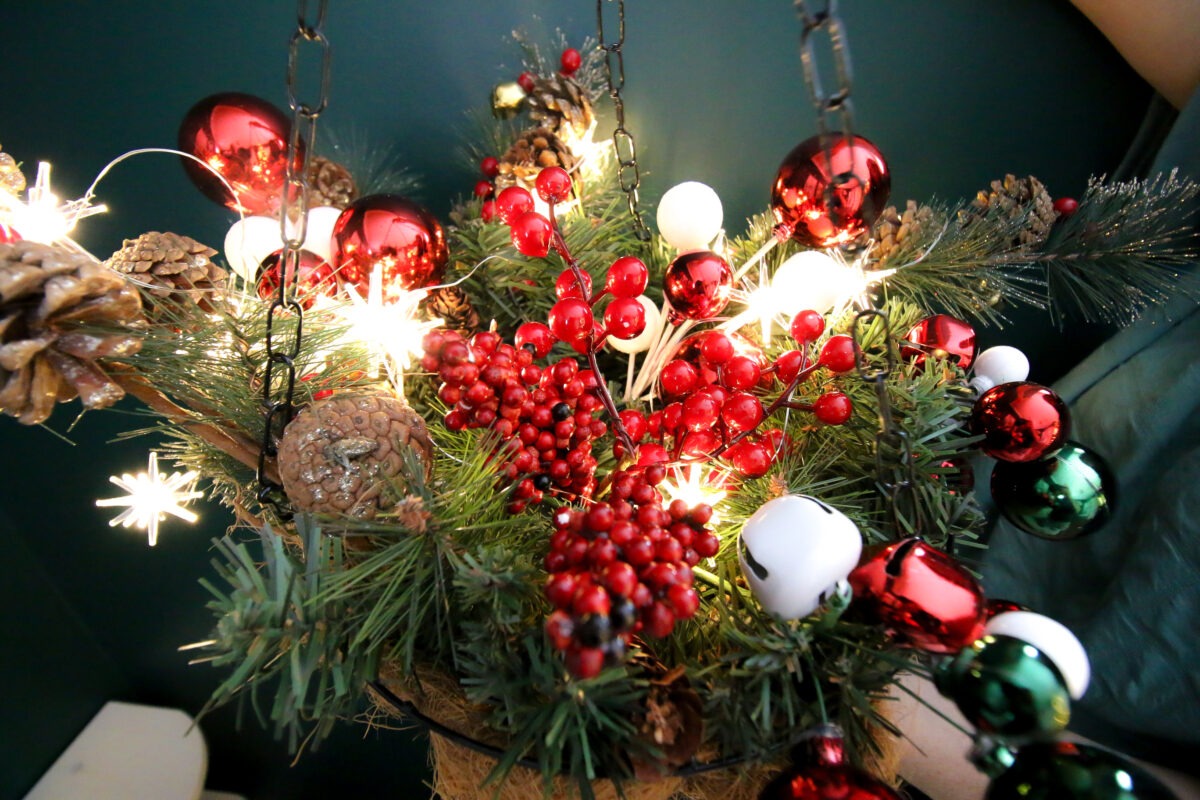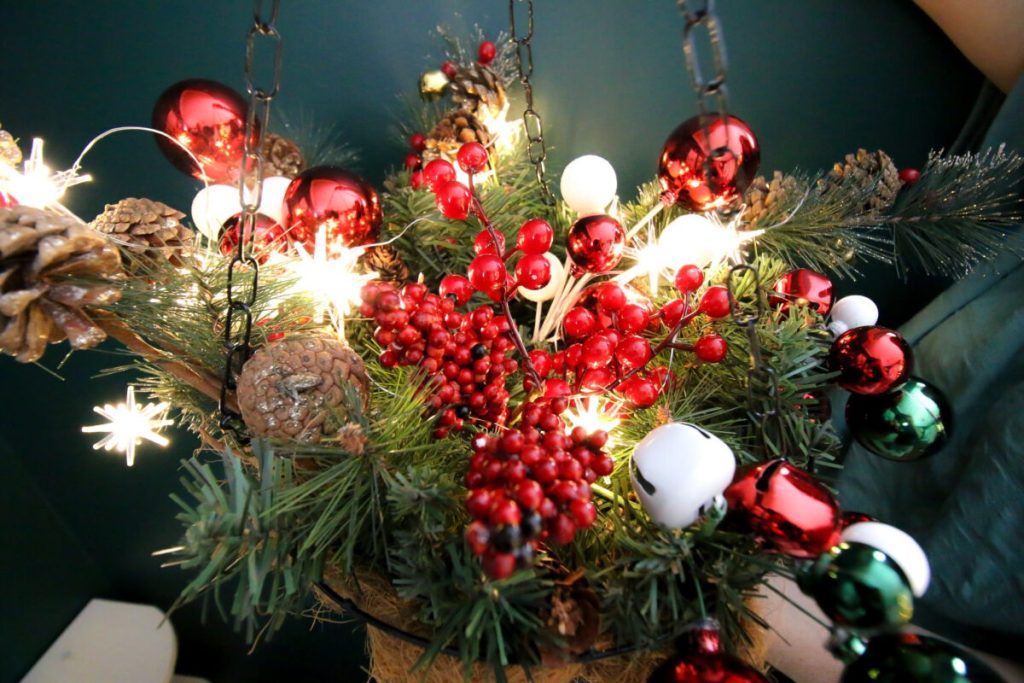 I love the idea of this Christmas hanging basket. Filled with greenery, bells, Christmas balls, and lights, it will light up anywhere you decide to hang it.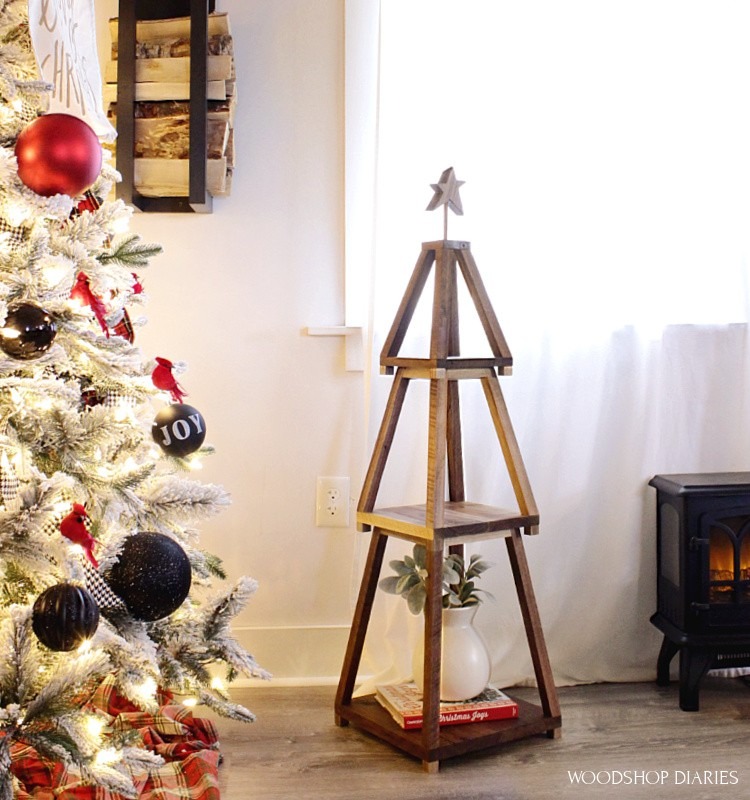 This cute Christmas decor idea will look great anywhere you sit it. It's an easy beginner project that anyone can make. Put this DIY Christmas tree shelf in the living room or entry for added seasonal decor this Christmas.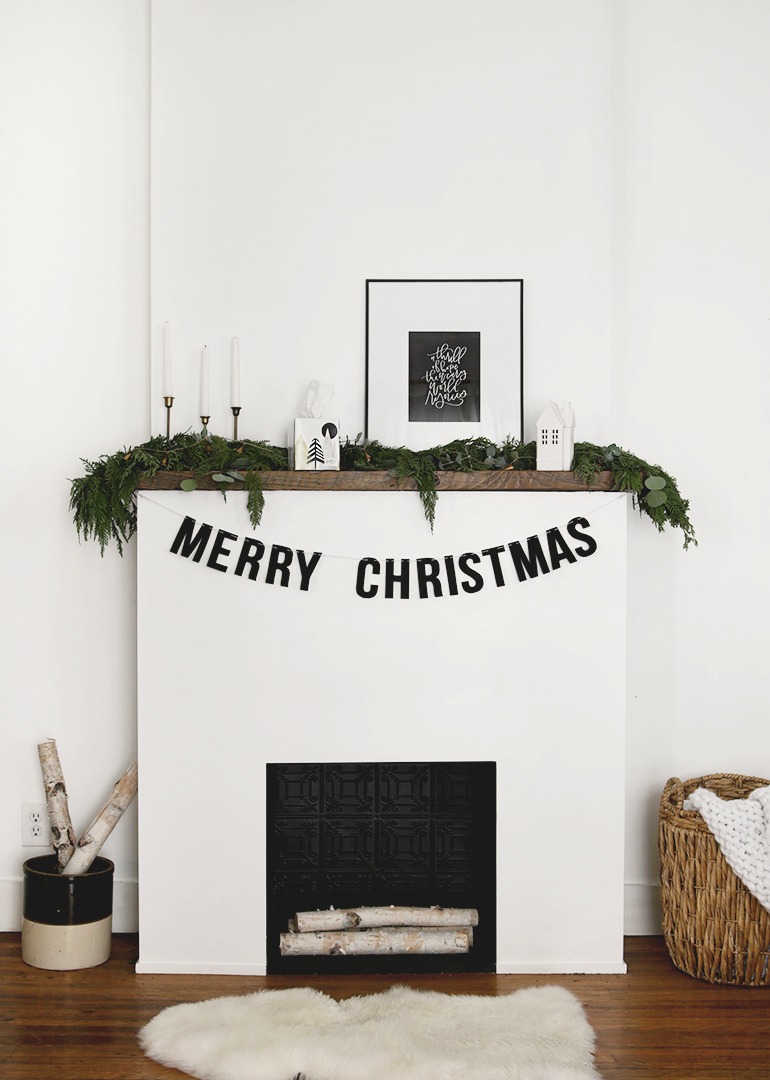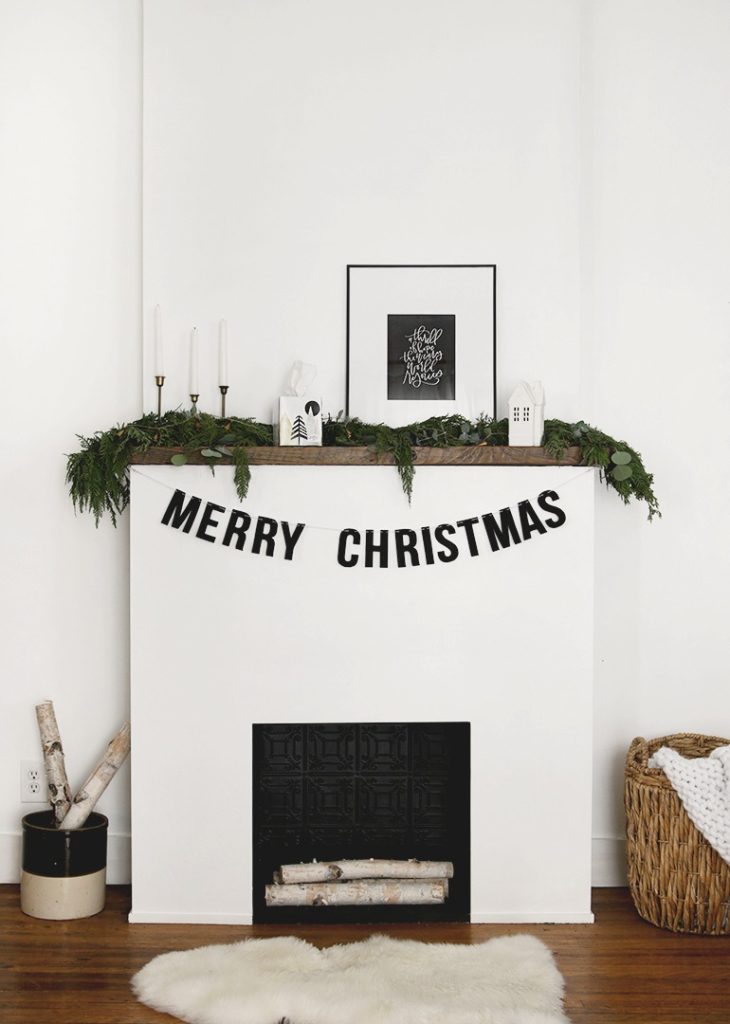 Sometimes simple is best and this Christmas garland is an easy DIY project you can do to add holiday decor to your fireplace. This garland looks great with the simple decor on this fireplace so if you are looking for simple and minimalist, this DIY is for you.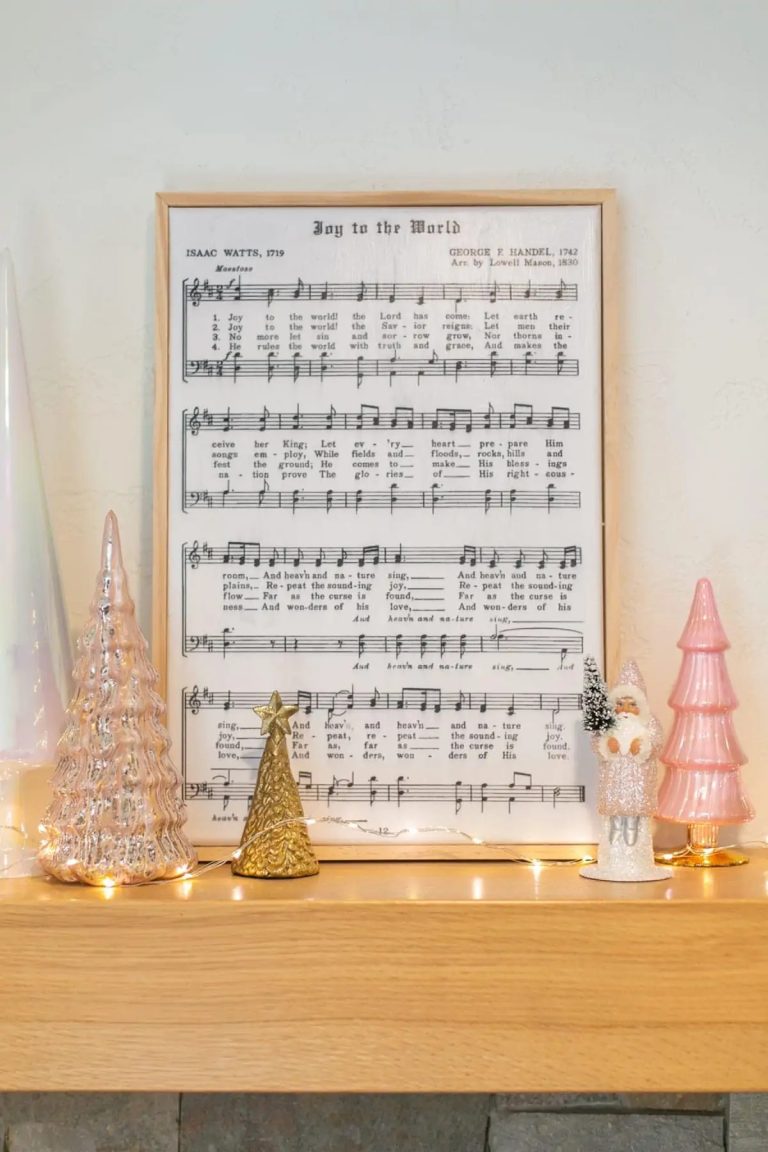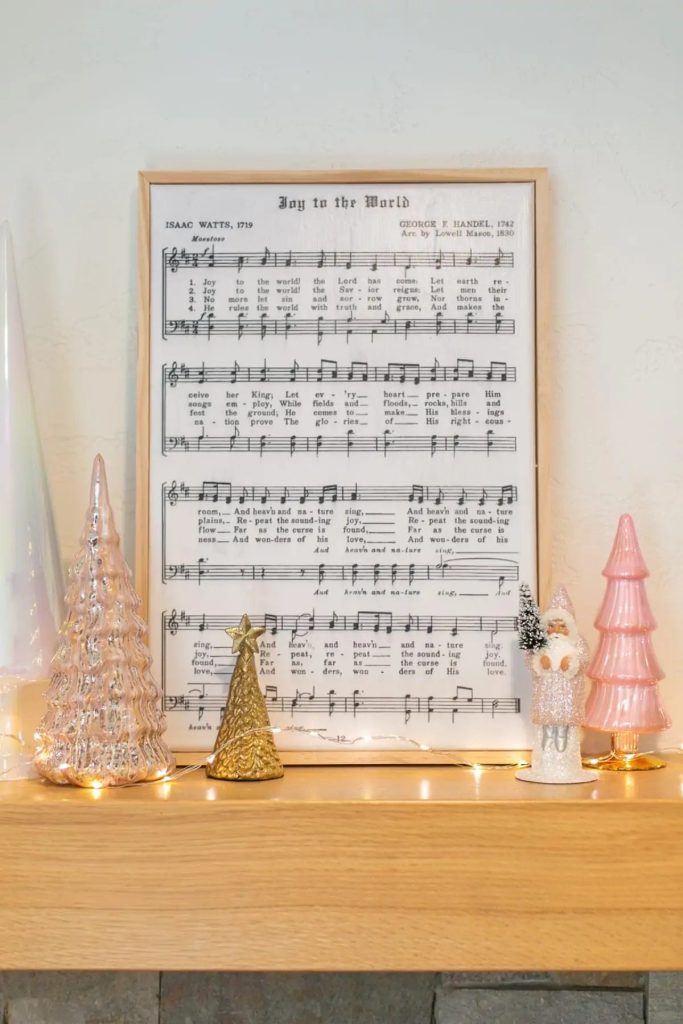 Use the sheet music from your favorite Christmas song and frame it up as Christmas decor. I think this is a lovely idea and a fun way to add DIY Christmas decor to your home this year.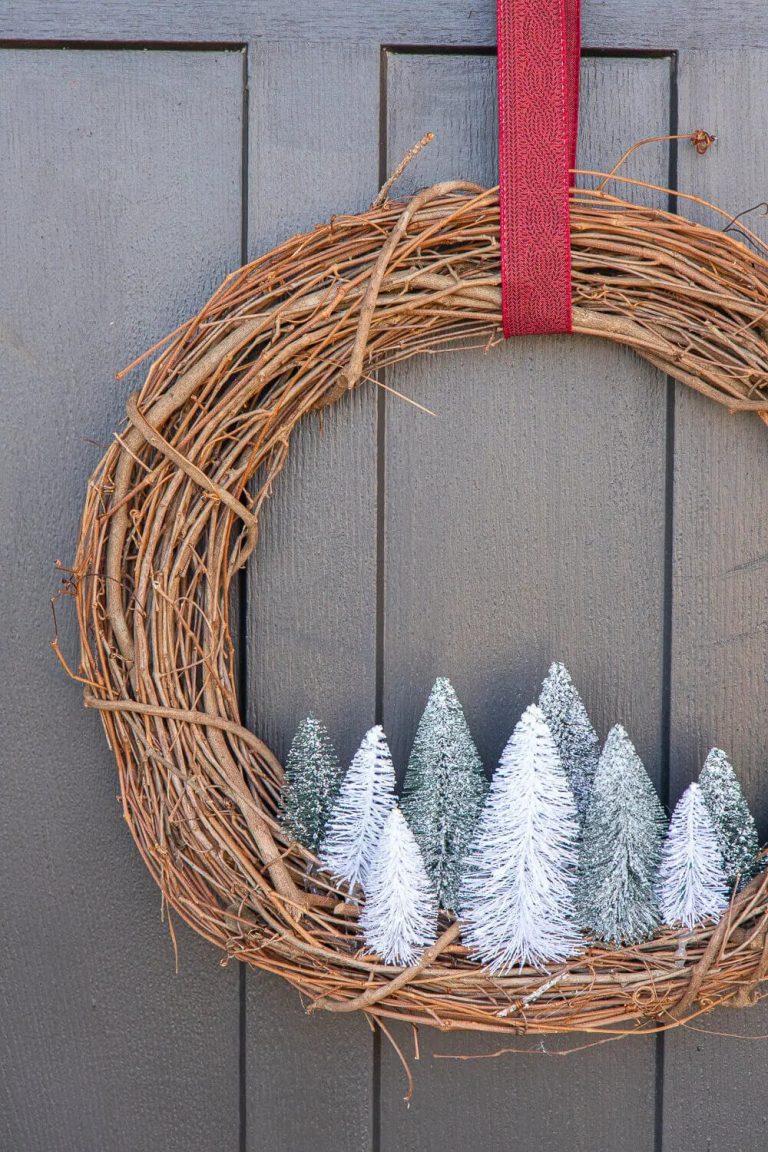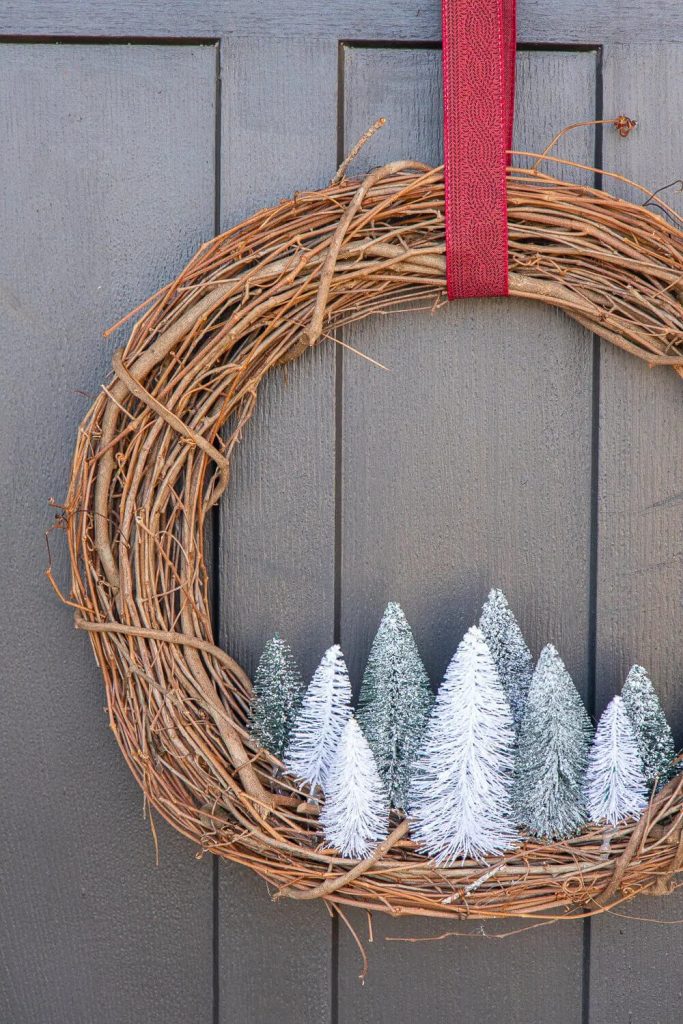 Add bottle brush trees to a grapevine wreath for a quick and easy DIY Christmas wreath you can hang on your door or above your fireplace. This wreath will look great all season long.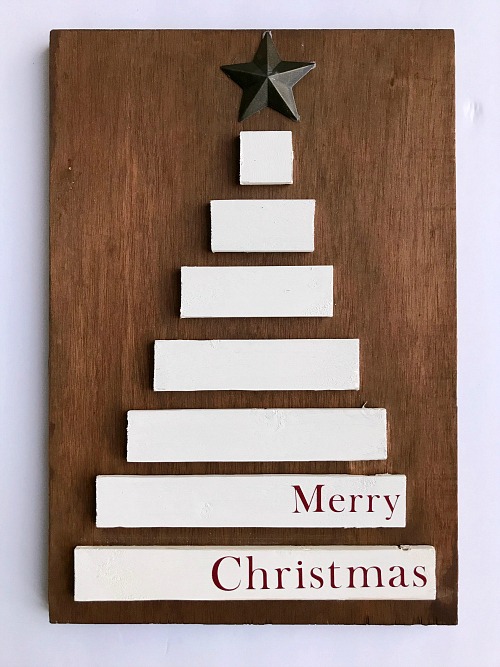 Use scrap wood in different sizes to create a tree shape for a fun DIY Christmas decor idea. This DIY Christmas tree sign will look great anywhere you hang it in your home.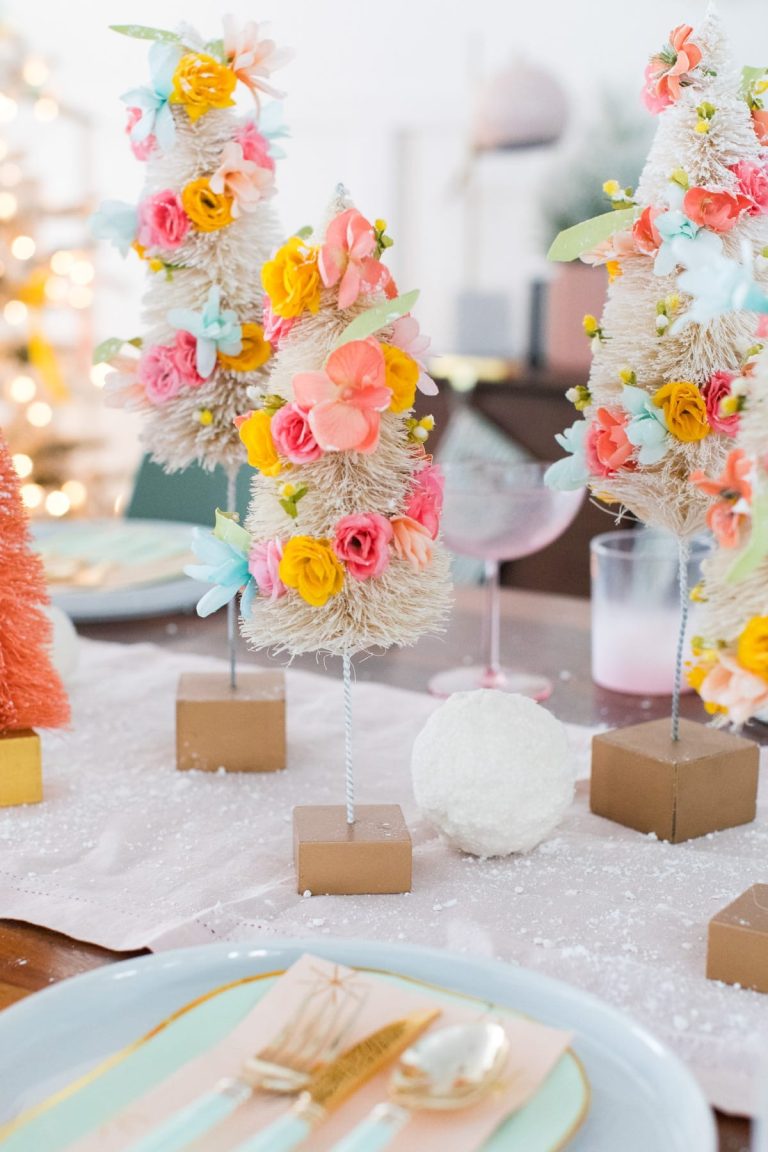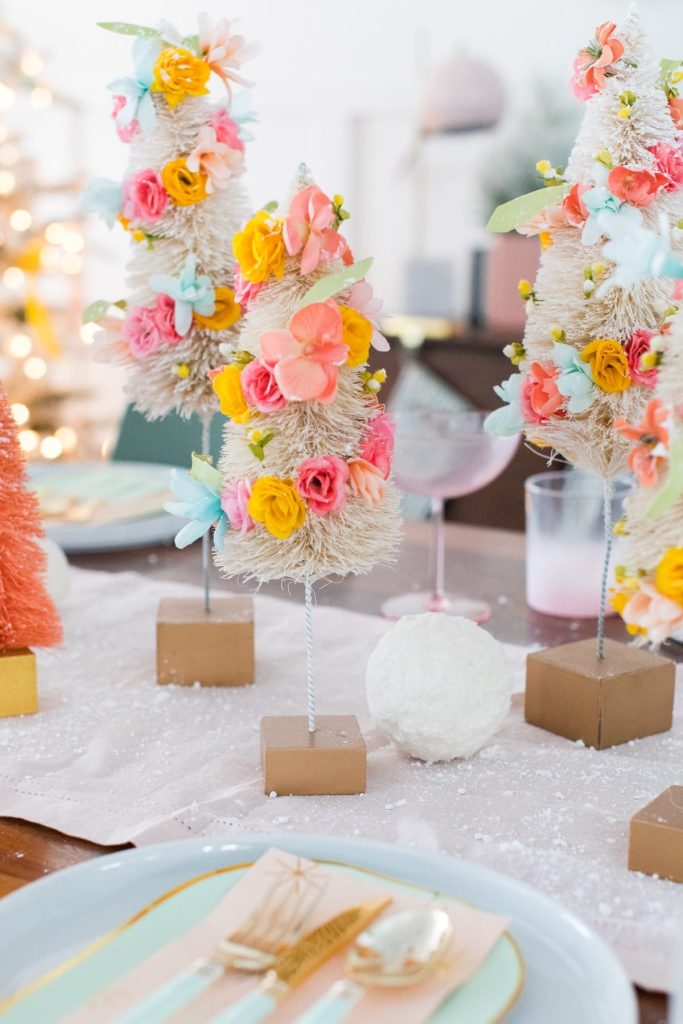 Add fun and color to your holiday table with bottle brush trees decorated with faux flowers. They make a great centerpiece! Not your traditional Christmas colors, but oh so cheery don't you think?
Which DIY Christmas decor idea is your favorite? Do you have your own DIY Christmas decor project that you've made? Share it with us in the comments below!
If you are a lover of DIY, be sure to check out these DIY woodworking gifts you can make for anyone on your gift-giving list.