The power of paint can do amazing things. Spray paint is the perfect way to give new life to old things or take something new and customize it for your home. Check out these 26 spray paint project ideas for your home.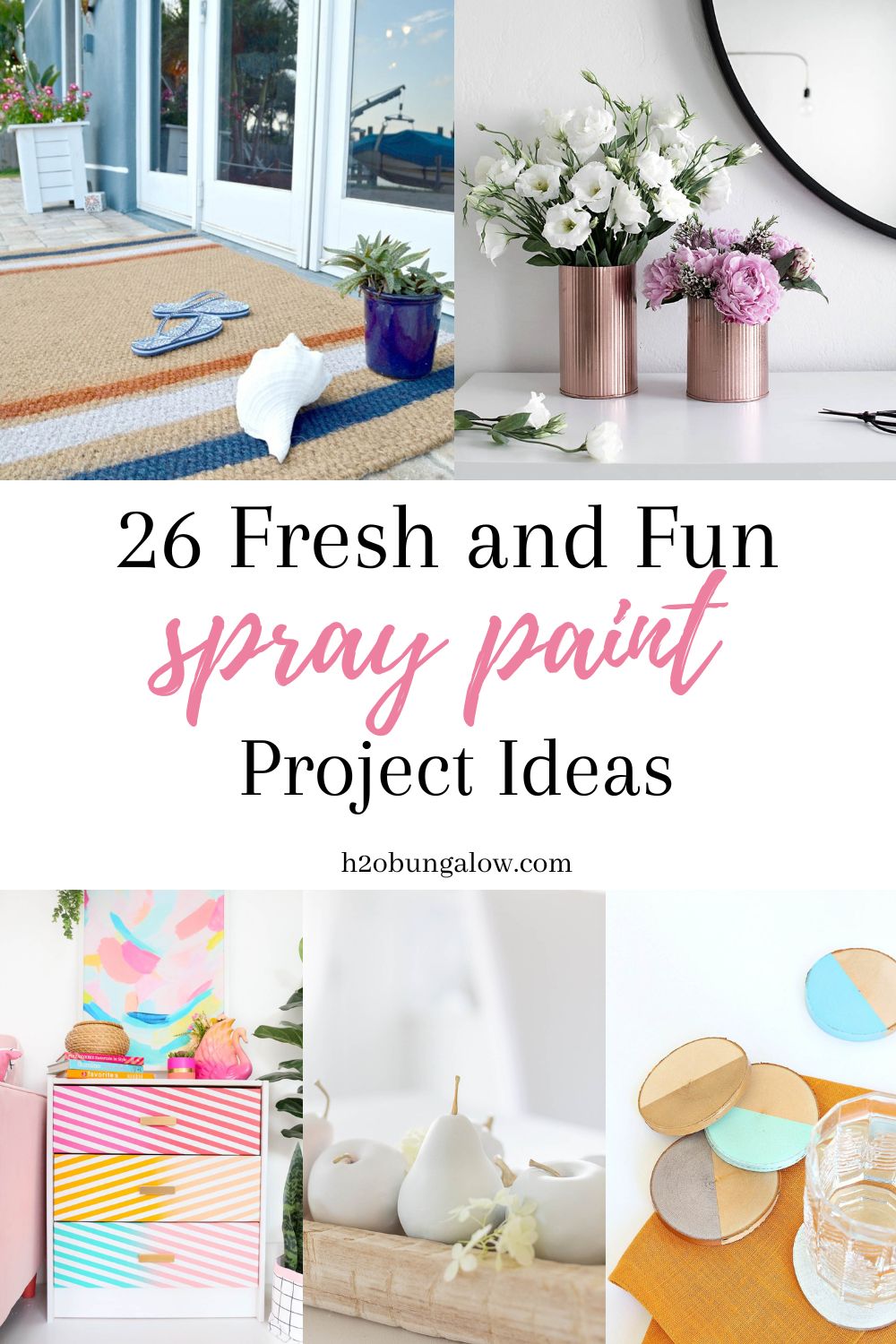 There are as many ways to use spray paint as there are types of spray paint. I'm loving all the choices available!
Specialty paints like spray paint for furniture, chalk board spray paint, and gorgeous metal paints make me want to shop my house or hit the thrift store and start painting something this weekend!
Since I'm sharing creative ways to use spray paint, I figured it would be helpful to share a few of my favorite tips for using spray paint and a couple of ways to make painting easier too.
Be sure to check out my 14 Painting Tips that will Save you Time and Money.
Tips for using spray paint
Always shake your can well

Spray paint should be applied about 12 inches from what you're painting

Don't just hold the spray top down and spray randomly. To get an even coat of paint, apply paint in passes working from one side of your project to the other.
Always begin the paint flow away or off to the side of your project to apply the paint.
Use the right kind of paint for the surface that's being painted. Like a spray paint for metal, high heat or one that binds to plastic for the best long-term results.
To help you find the products I used in this project, I use affiliate links, as an Amazon Associate I earn from qualifying purchases. You can read more in my disclosure statement.
Favorite tools to make spray painting easier
My Wagner Spray Shelter is awesome for spray paint. It protects everything from overspray and I just fold it away when I'm done. Fast and easy.
Avoid hand and finger cramps with this comfort grip that snaps onto the top of a spray can.
Don't toss spray paint when the nozzle gets clogged. Keep replacement spray paint nozzles on hand and switch them out.
Even though these projects were all done with spray paint, I'd probably choose to do the larger ones with my HomeRight Super Finish Max paint sprayer to save time.
26 Spray Paint Project Ideas
There's nothing like adding a little fresh color to brighten a room and my mood, especially as the weather starts to get warmer.
You'll see some of my own favorite spray paint projects below as well as some gorgeous work from several other bloggers. I think you'll be inspired to look around your home or even take a trip to the thrift store for something to transform too!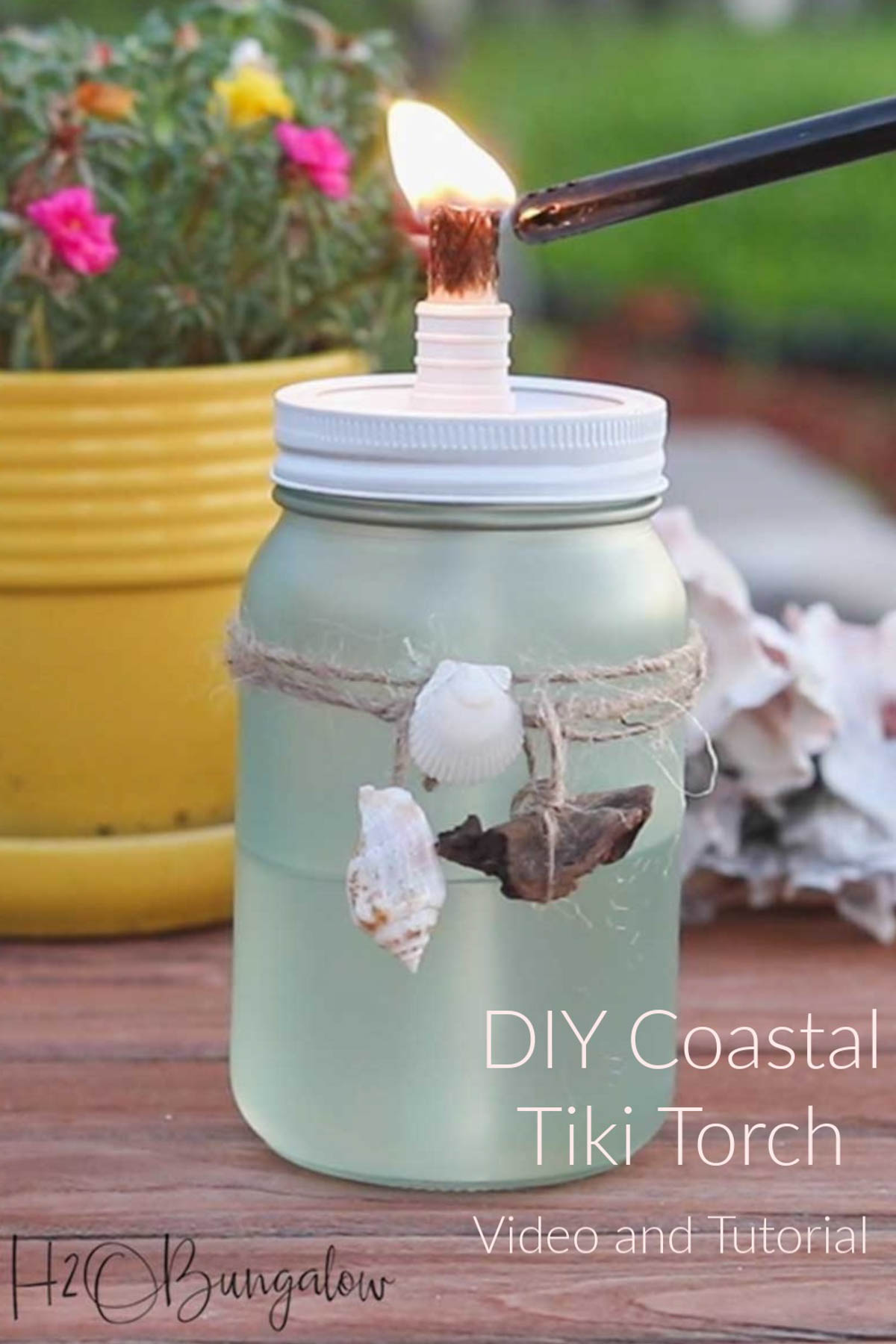 This is a dollar store project! It's made with sea glass spray paint and I love how it turned out! I can't wait to use these again this spring!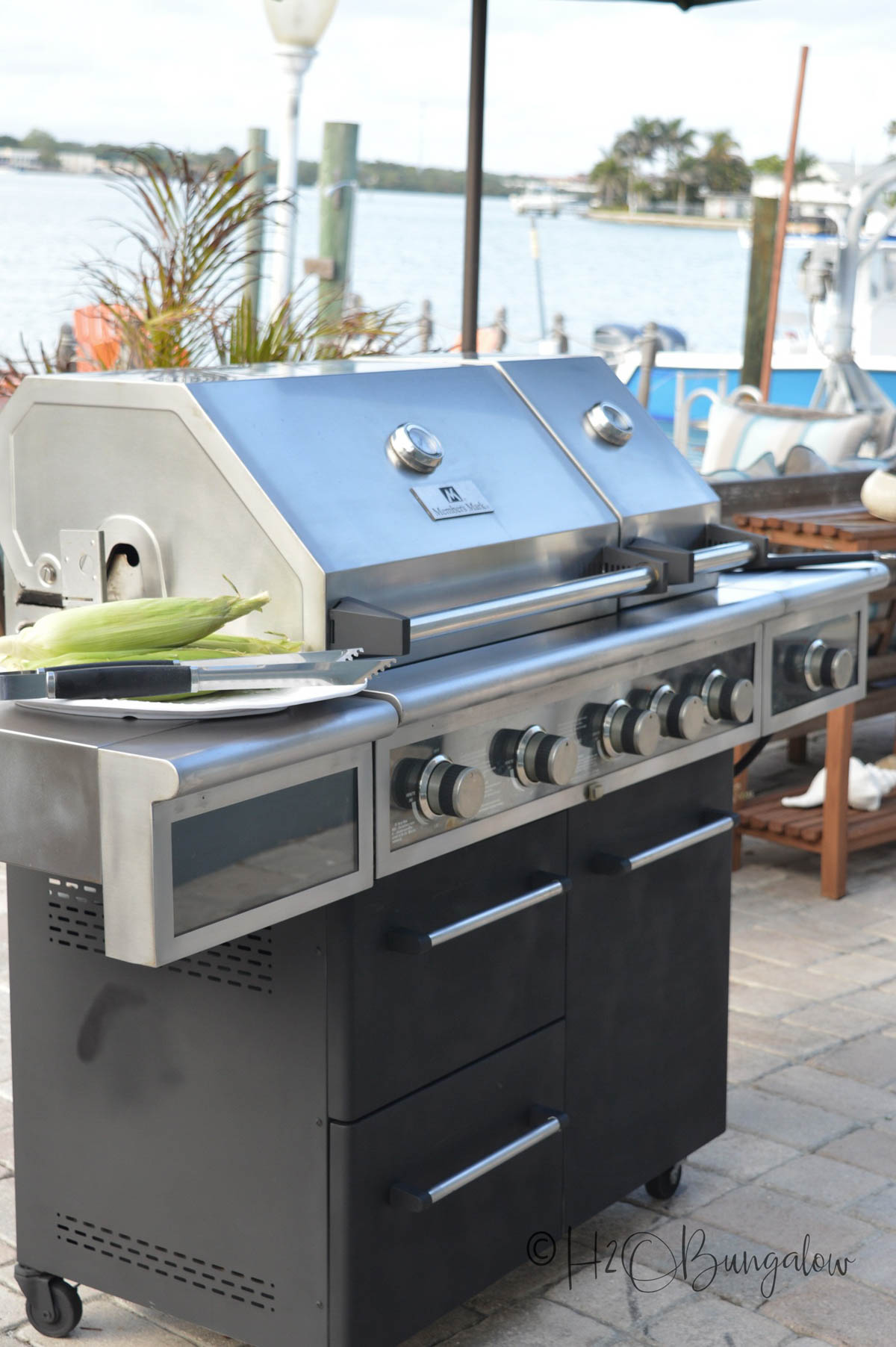 Yes, you can find spray paint for heated surfaces! Take that old dirty grill and make it look brand new again just in time for grilling season.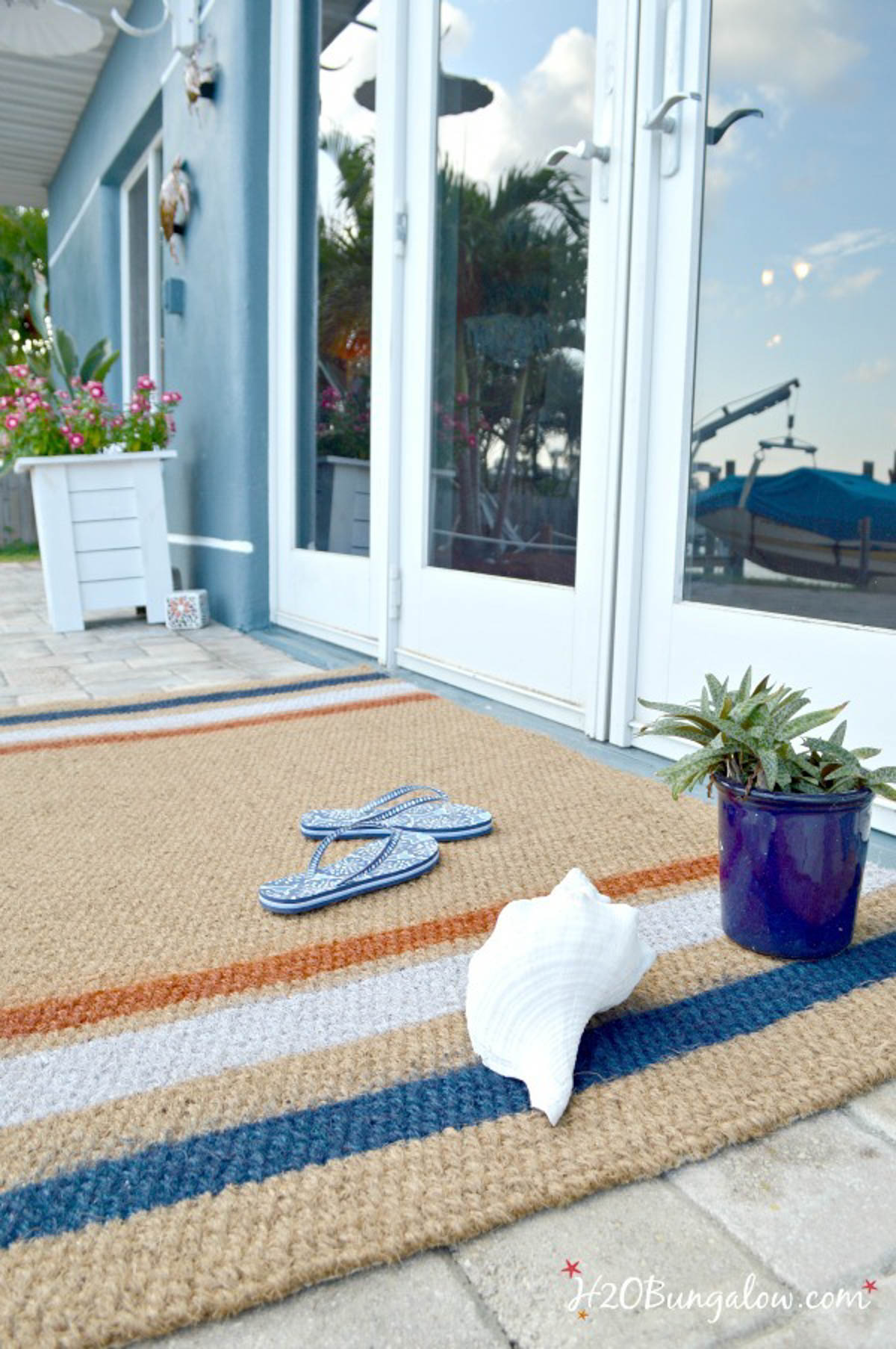 A true 20 minute project! This project was so easy and you customize it to the colors you want using spray paint and painter's tape.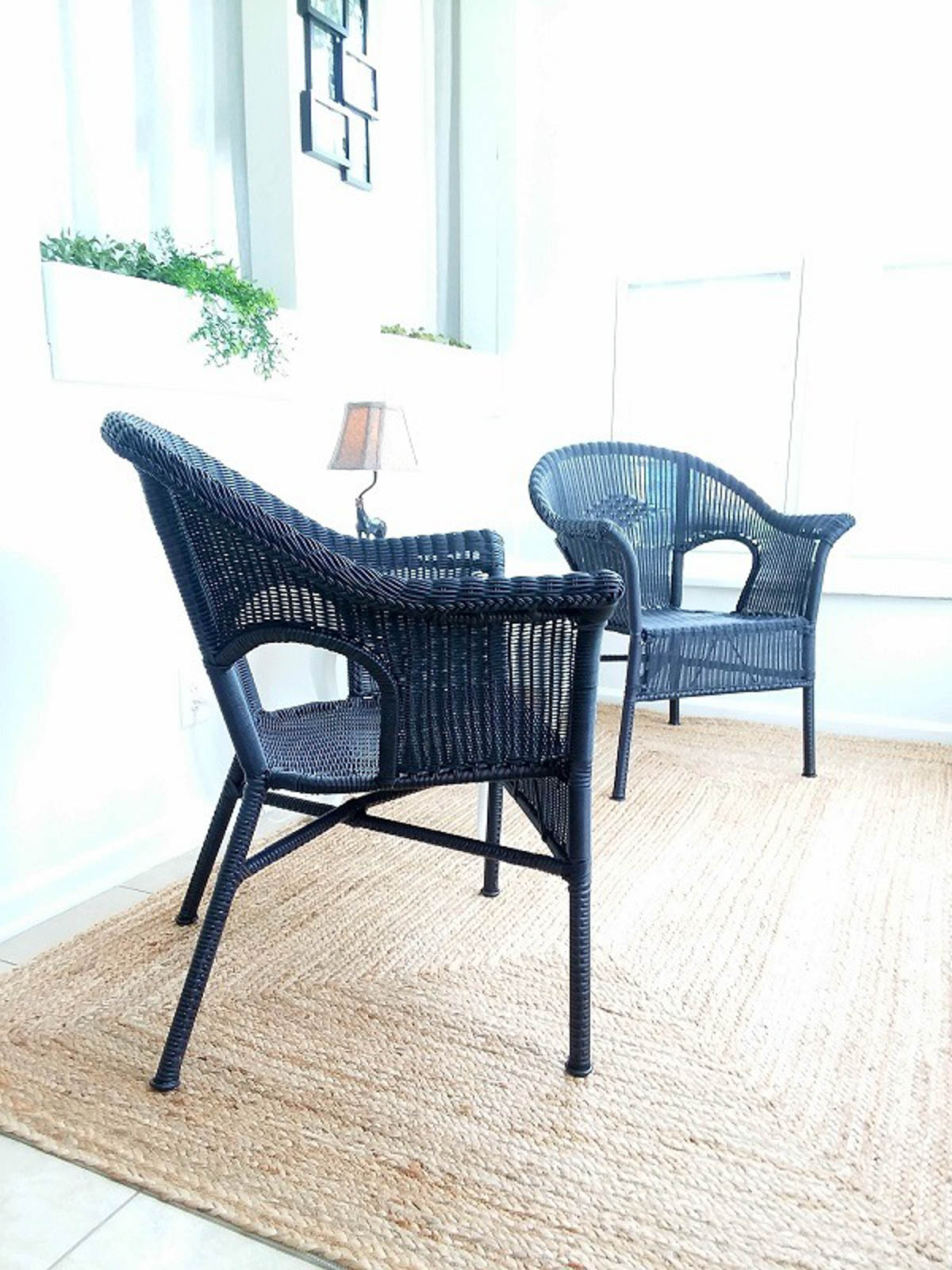 Spray paint is great for a fast refresh! Don't throw away those old wicker chairs, update them with a new fresh color.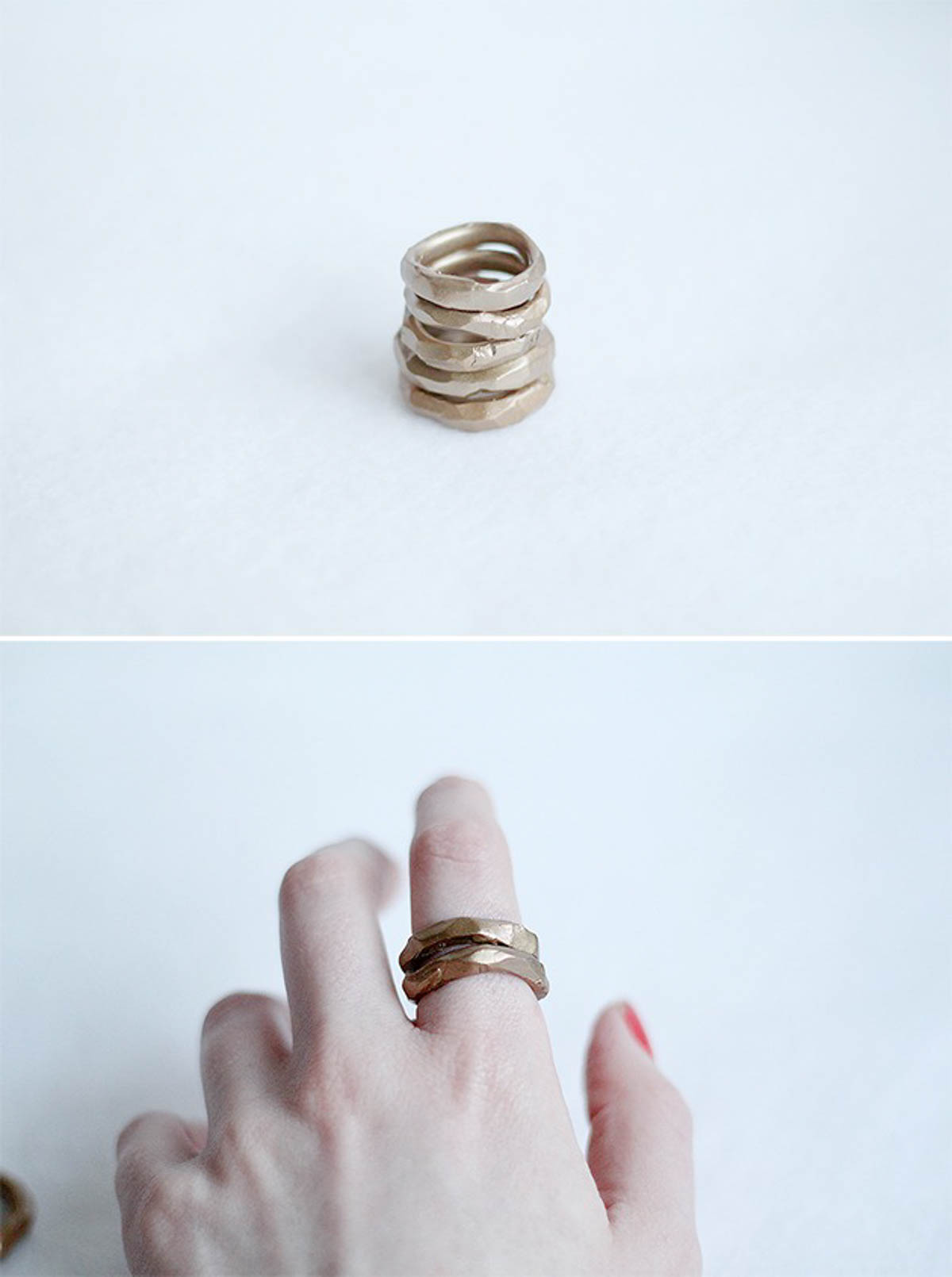 Such a creative way to use spray paint! You would never know these rings are made of polymer clay.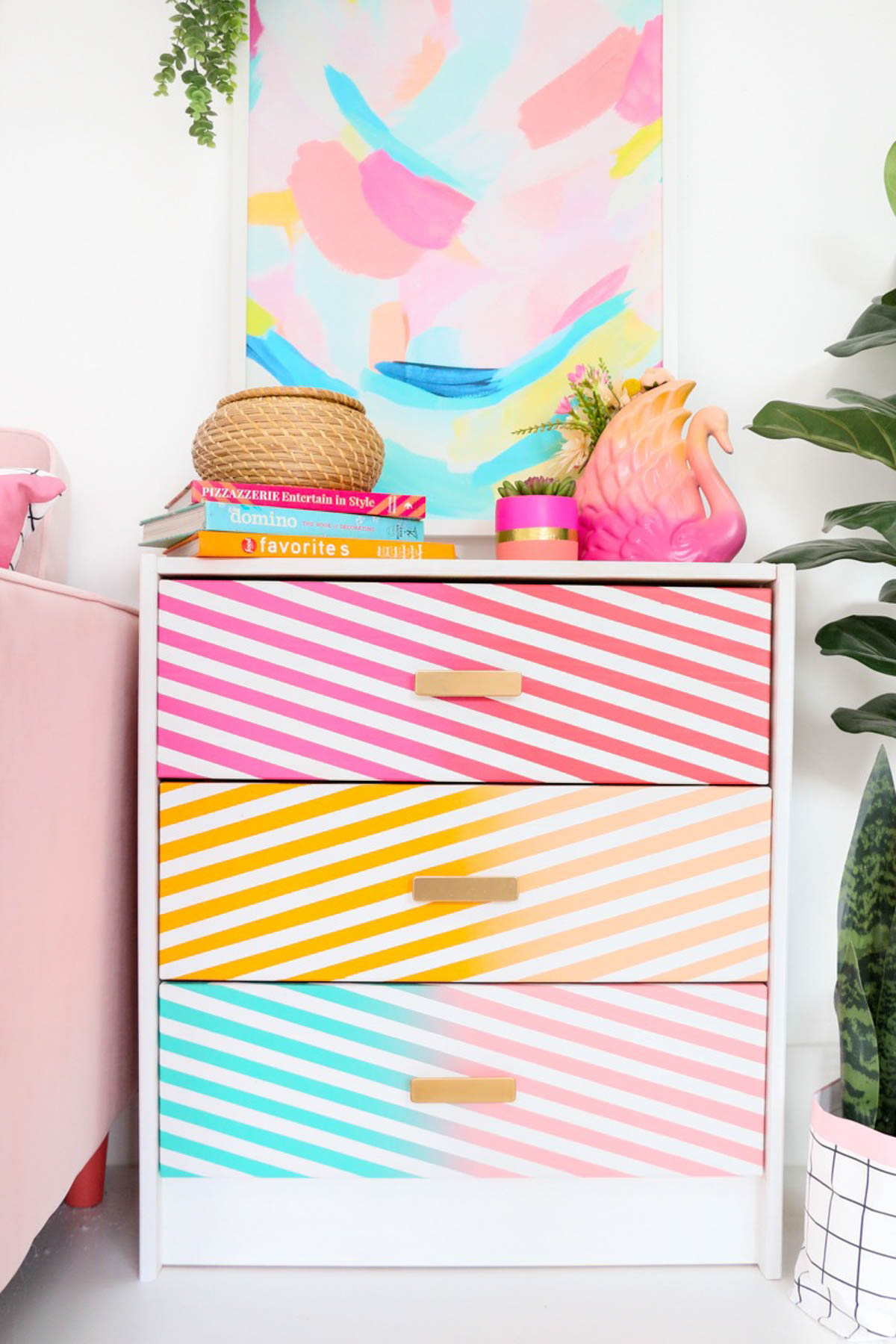 Ikea furniture pieces are the perfect canvas for a spray paint makeover. I love the bright colors and striped pattern used on this Ikea hack!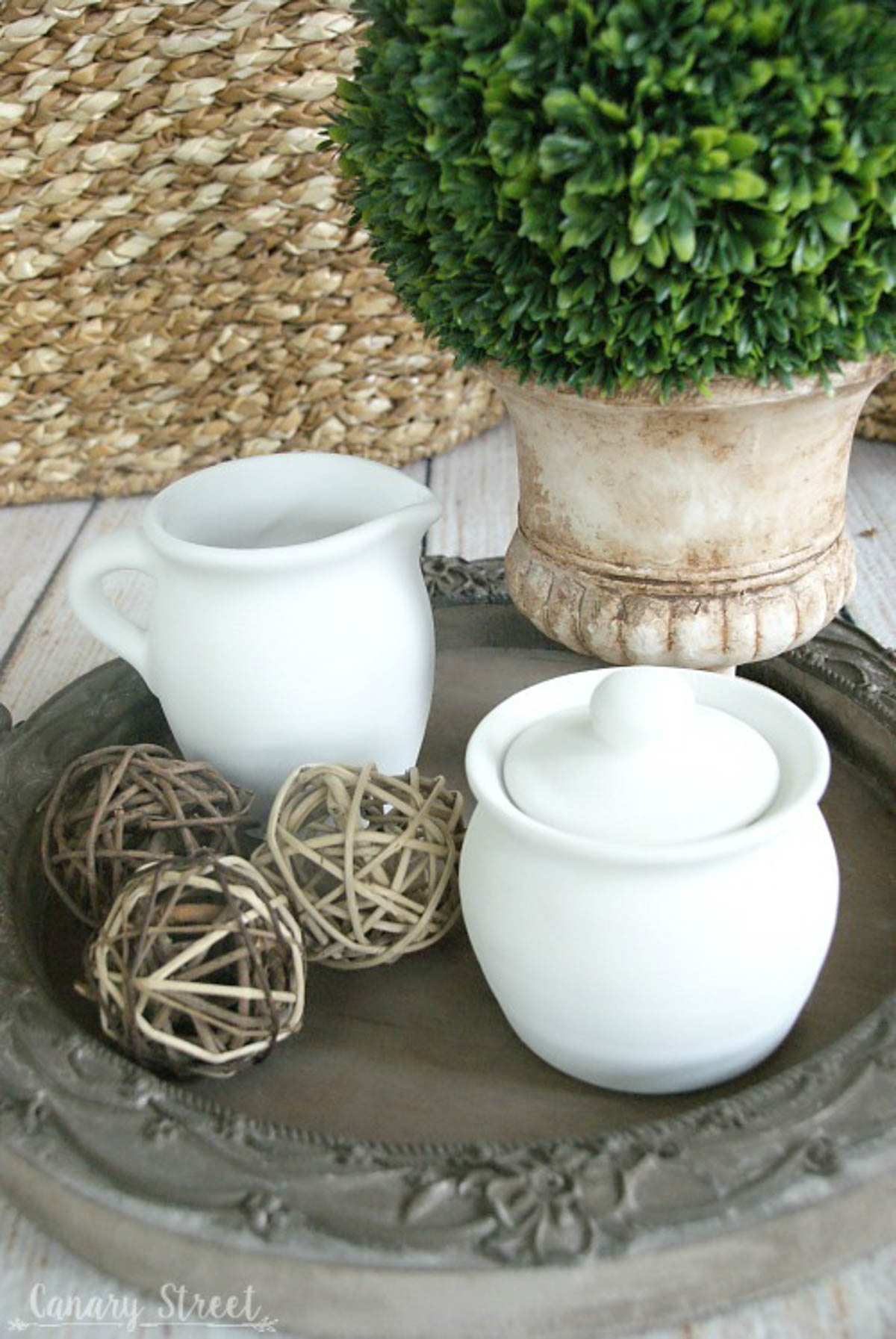 Love ironstone but don't have any? Make your own using spray paint! You can turn any piece into faux ironstone for a fraction of the cost of buying it.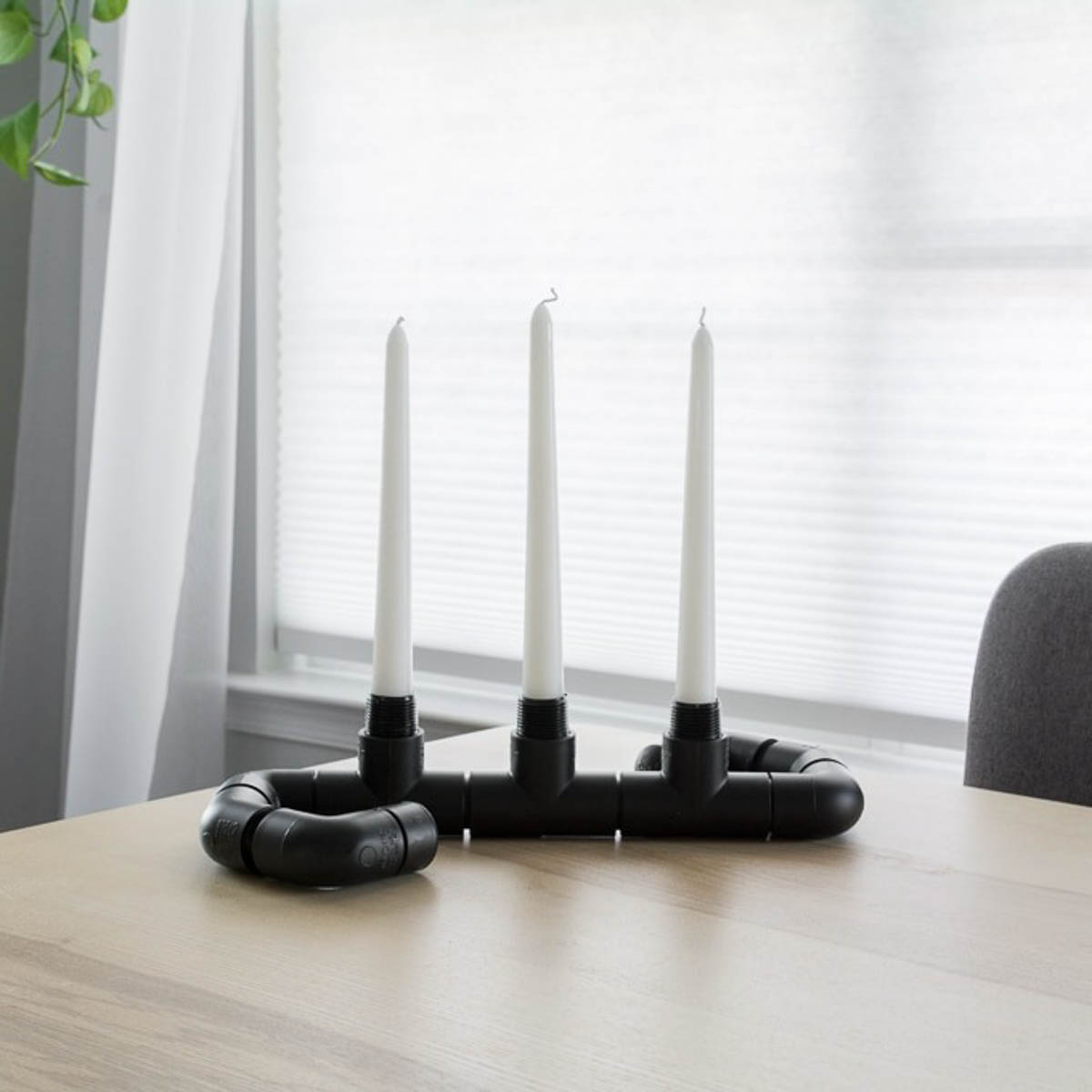 PVC pipe and spray paint are all you need to make this project. This is perfect for modern decor lovers.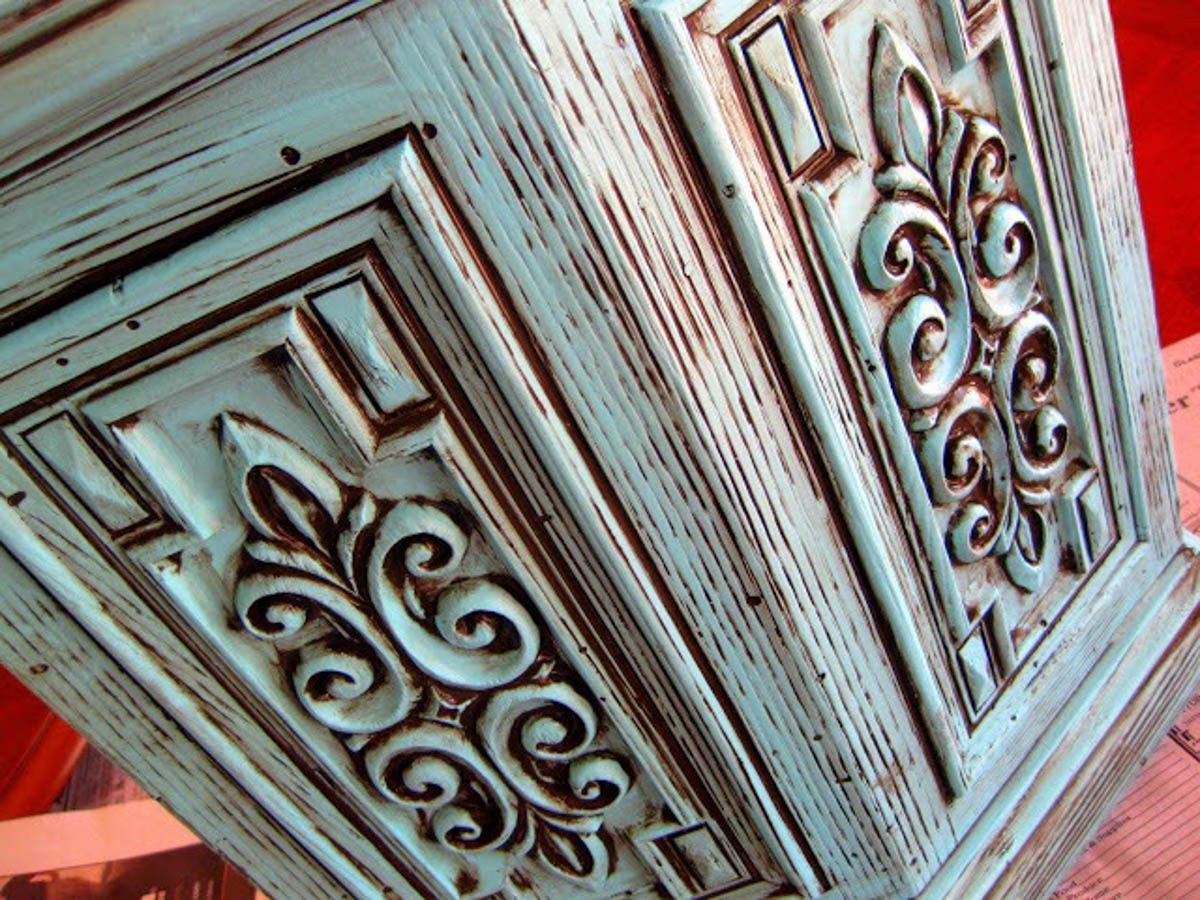 Can you believe this is done with spray paint?! Give that outdated side table new life and character with this easy project.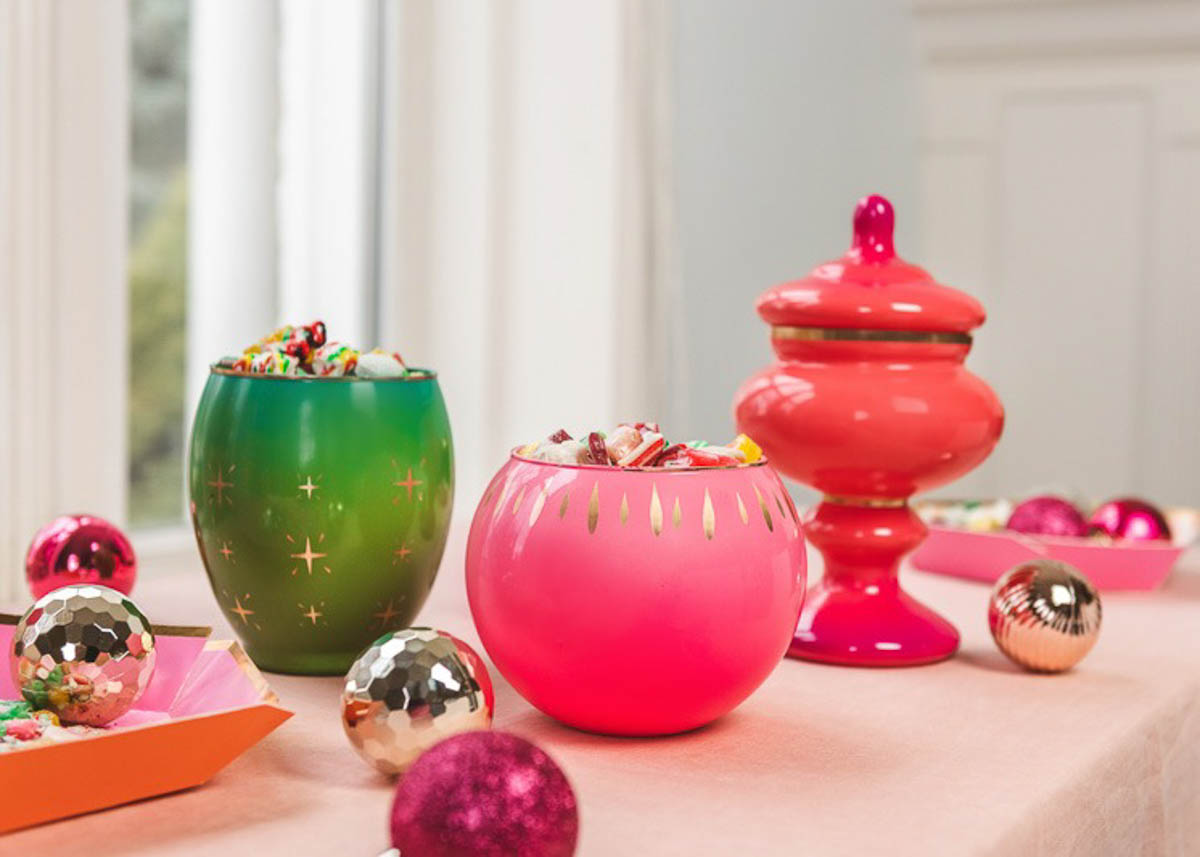 These colors are perfect in a cheery setting. Turn any vase into a work of art using spray paint.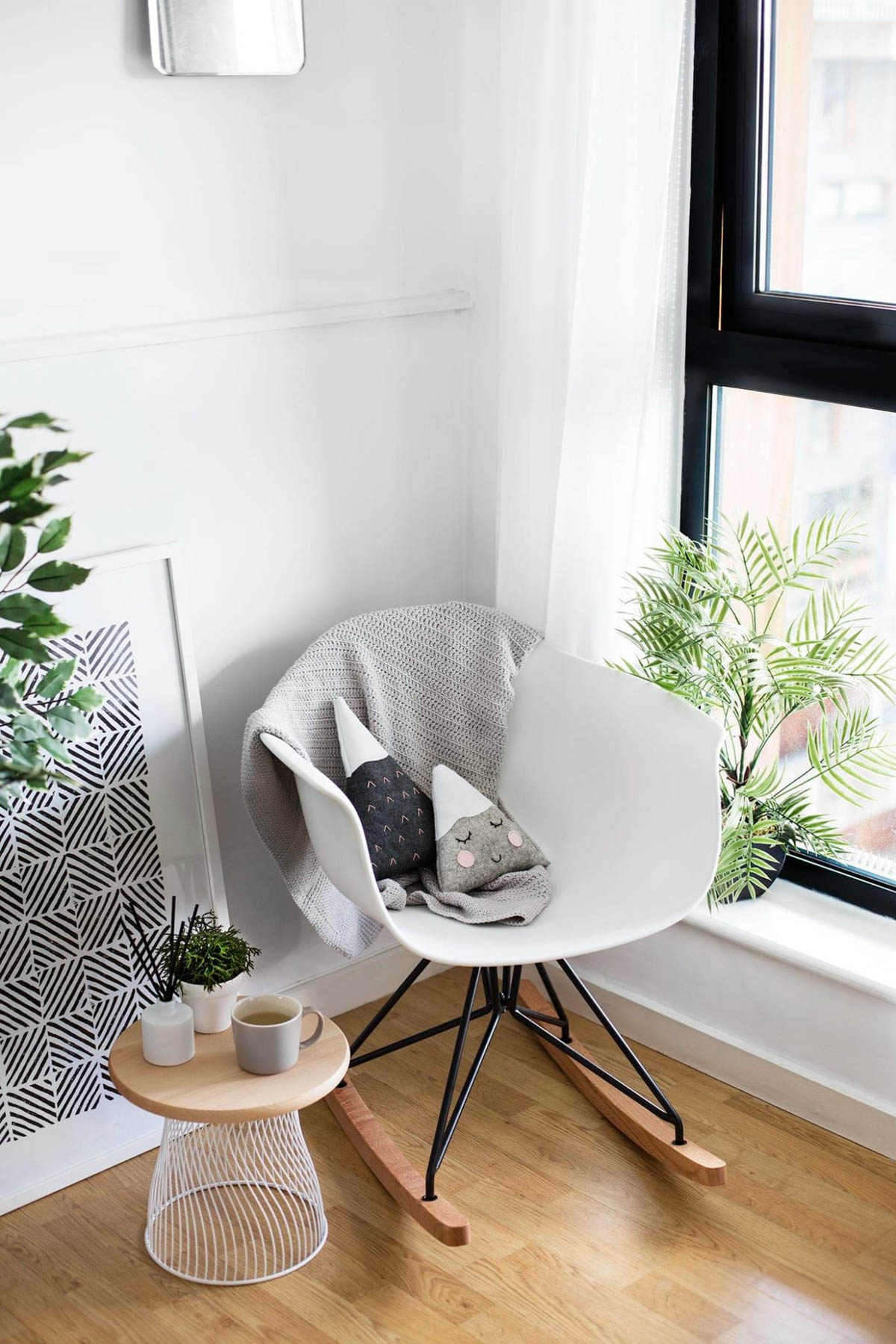 Make your own side table from wood and a wire basket. Spray paint the basket base to match your decor.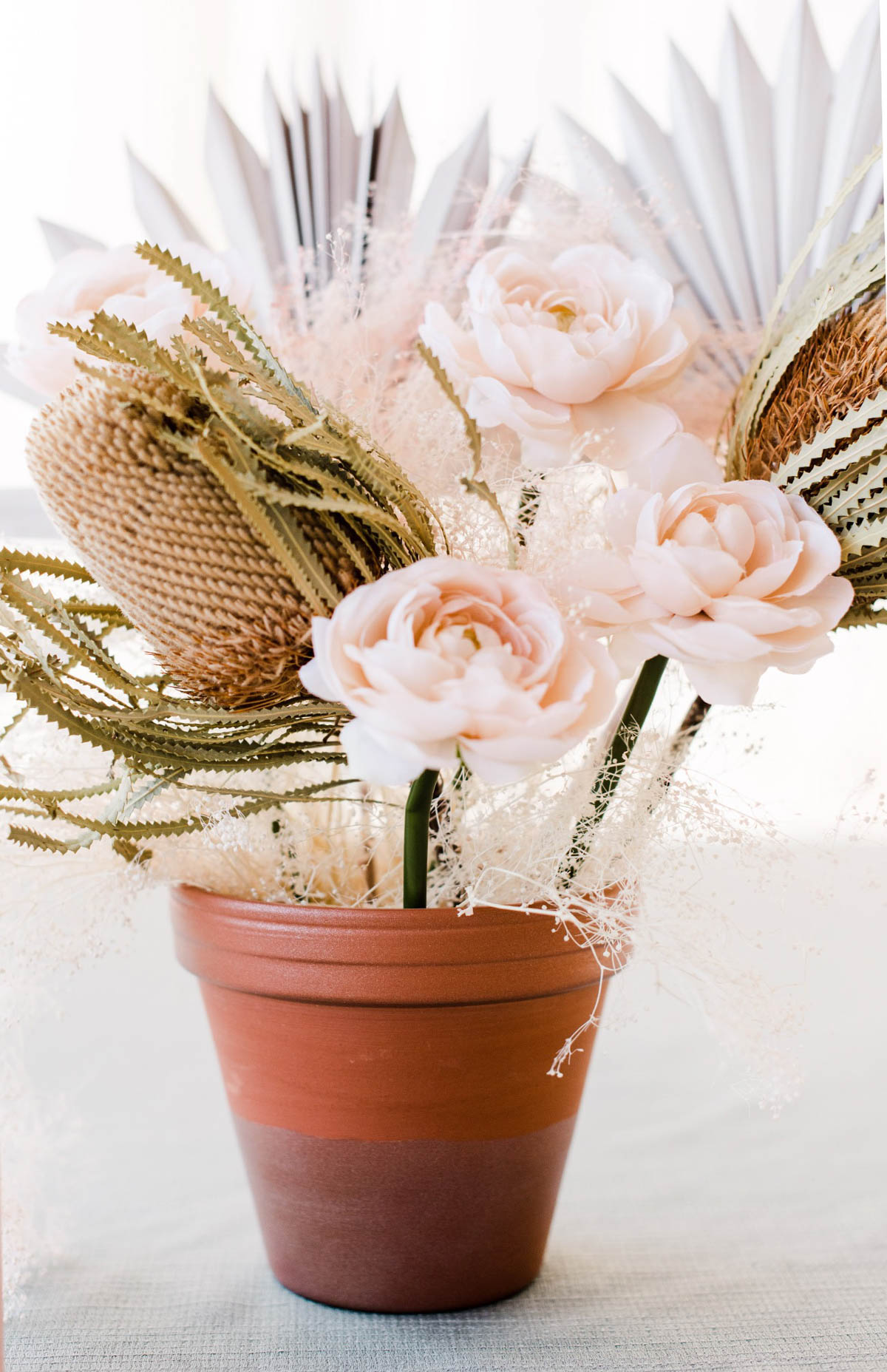 Did you know you can spray paint faux flowers? You sure can! It's a great way to repurpose what you have as your design tastes and color preferences change.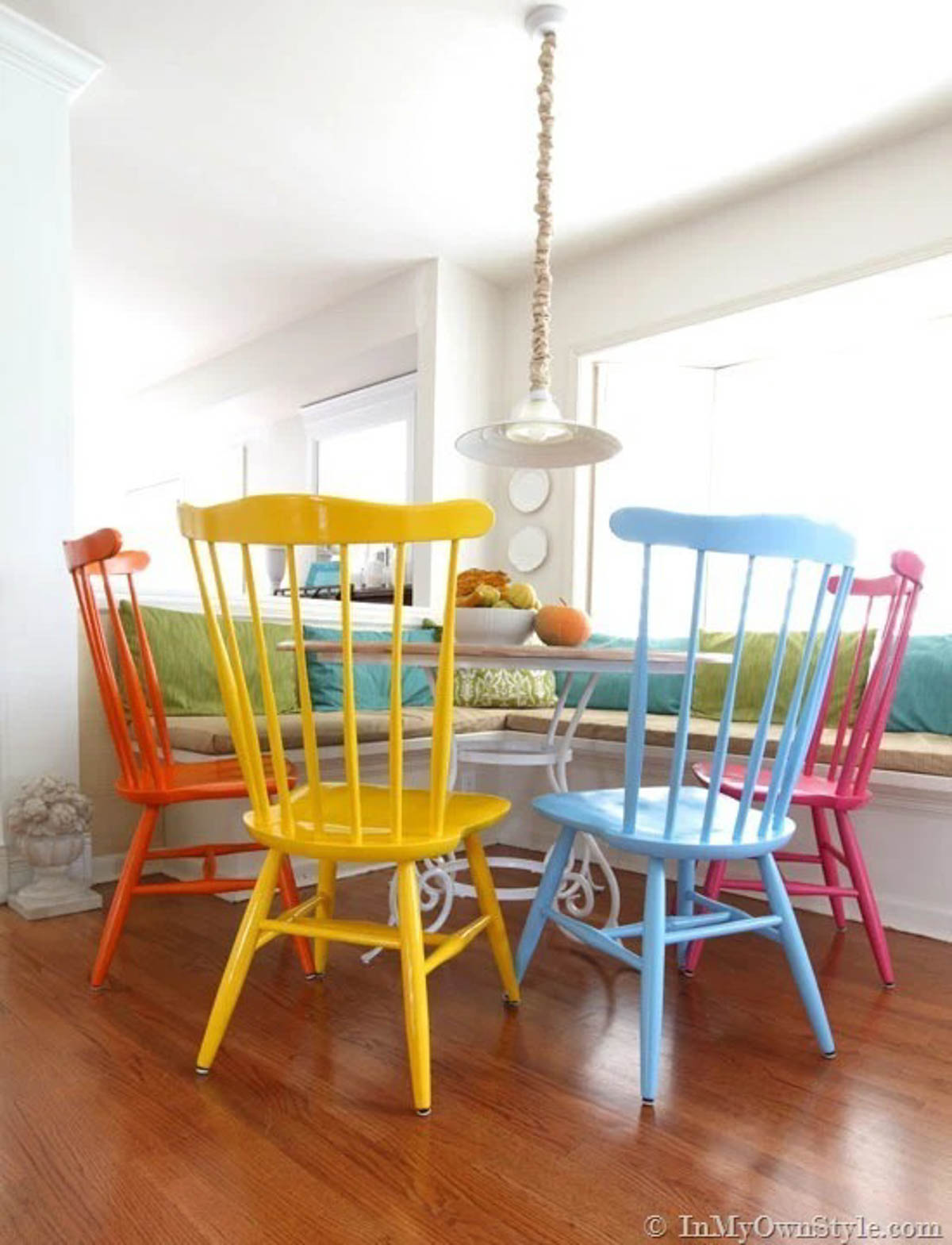 Add color to your breakfast nook or dining room by painting your chairs in different colors. They really make the area so much brighter.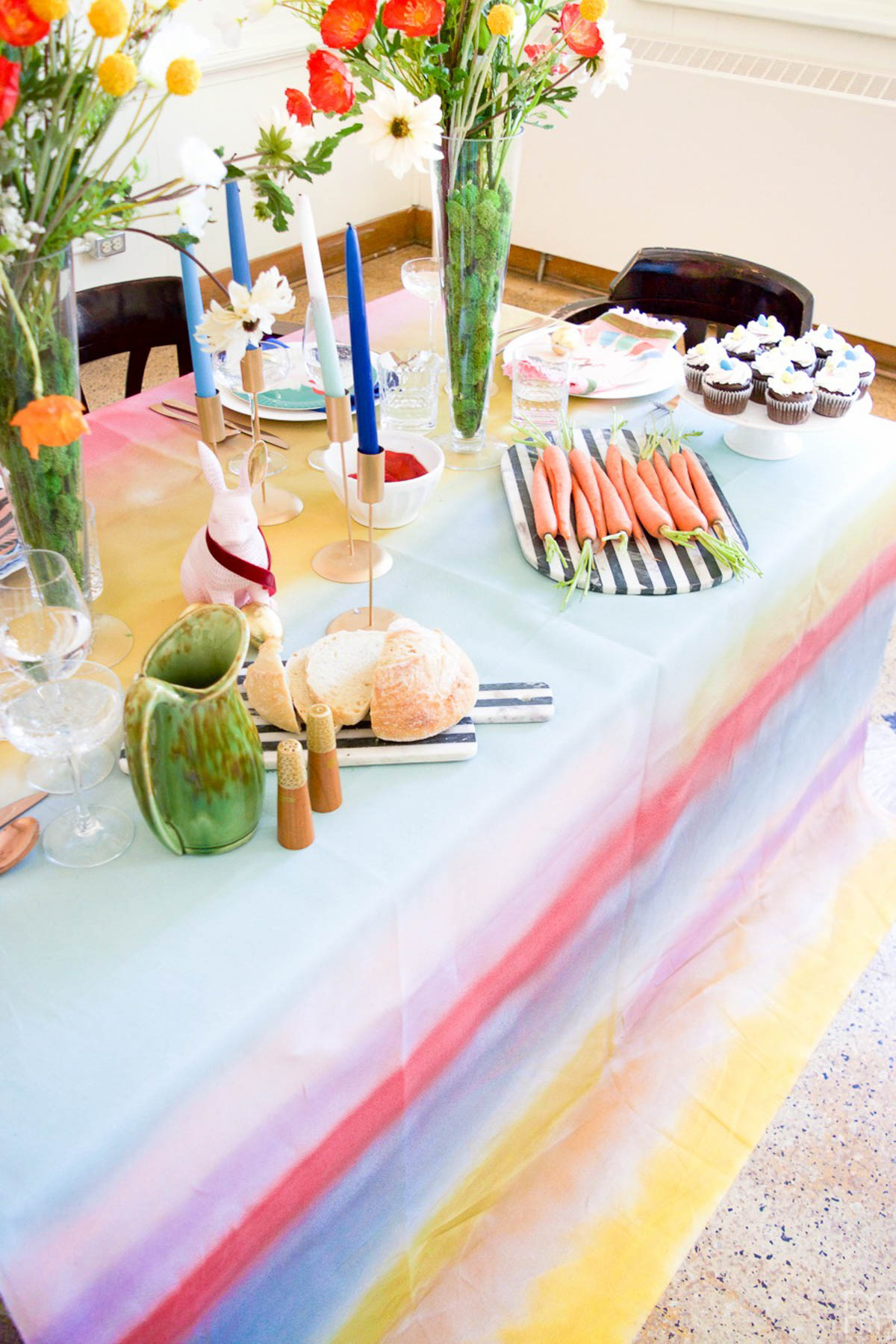 What a great idea for an inexpensive custom tablecloth. This is an easy spray paint project to add a custom touch to birthday parties, holidays, or any occasion you use a table cloth.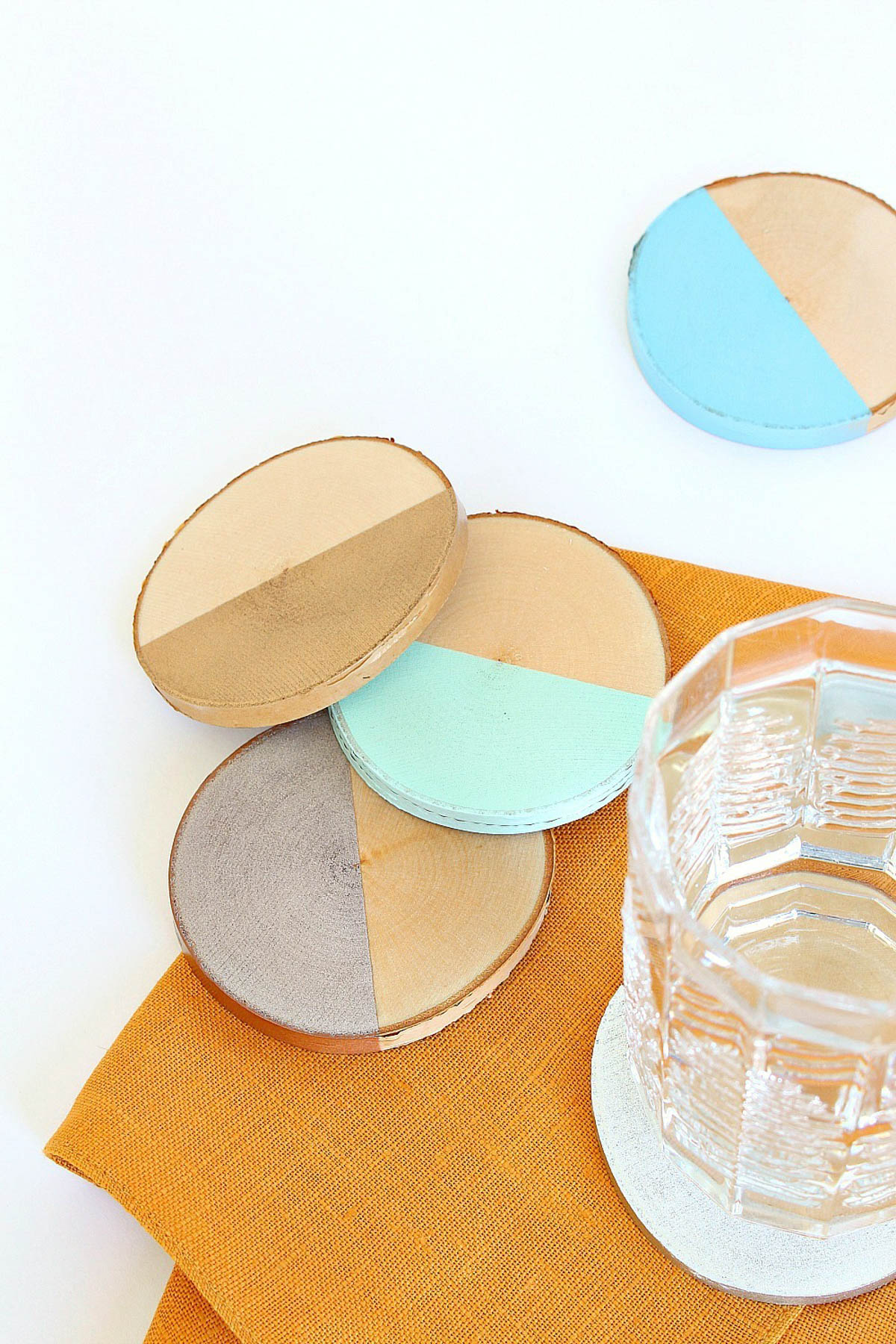 These fun coasters are easy to make from birch slices. The color block look is fresh and modern done with spray paint.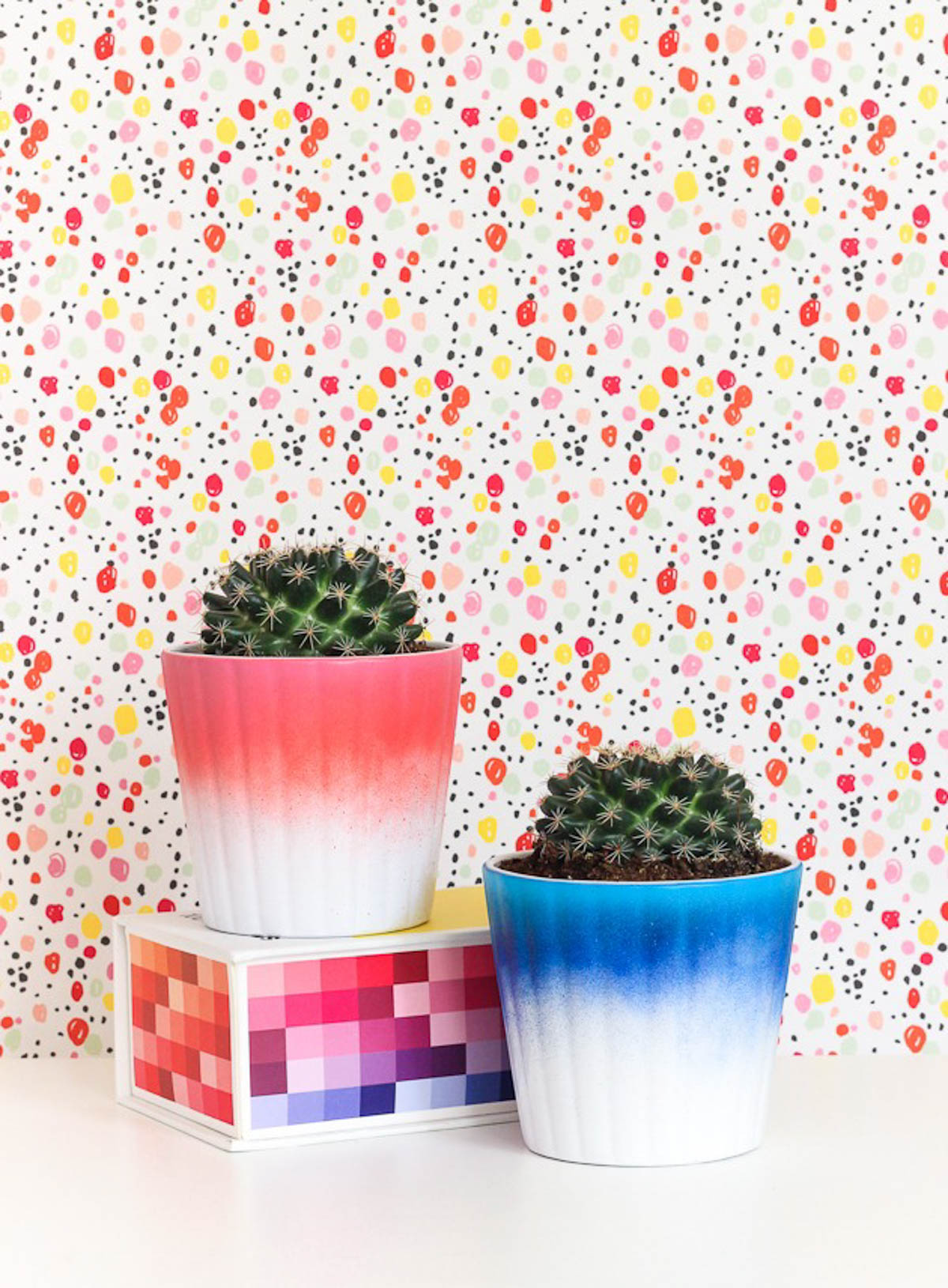 Give new life to old planters with spray paint! This ombre effect is easier to do than you may think.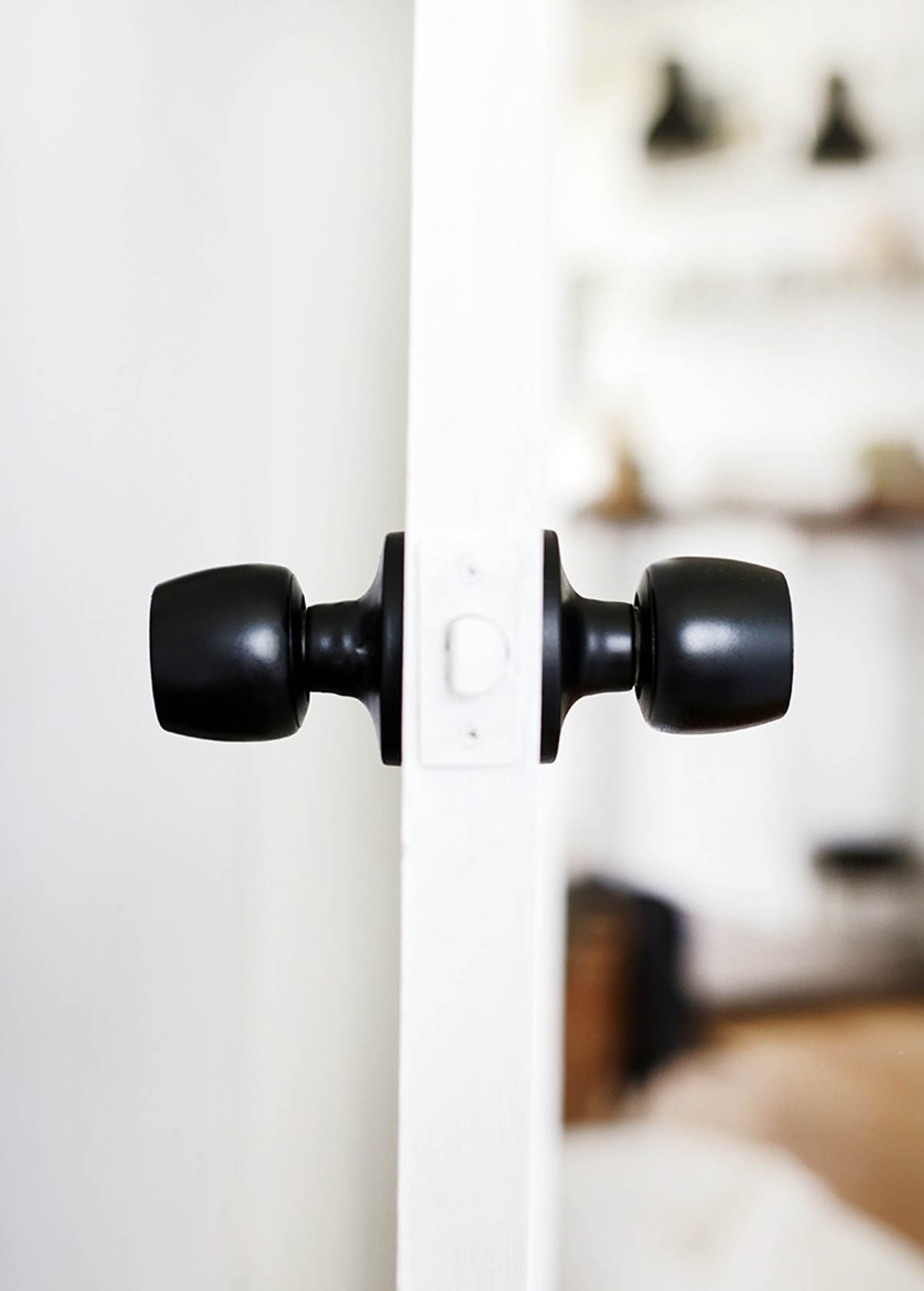 Refresh your door knobs with spray paint. It's cheaper than buying new and you can update all of them in your house in a day!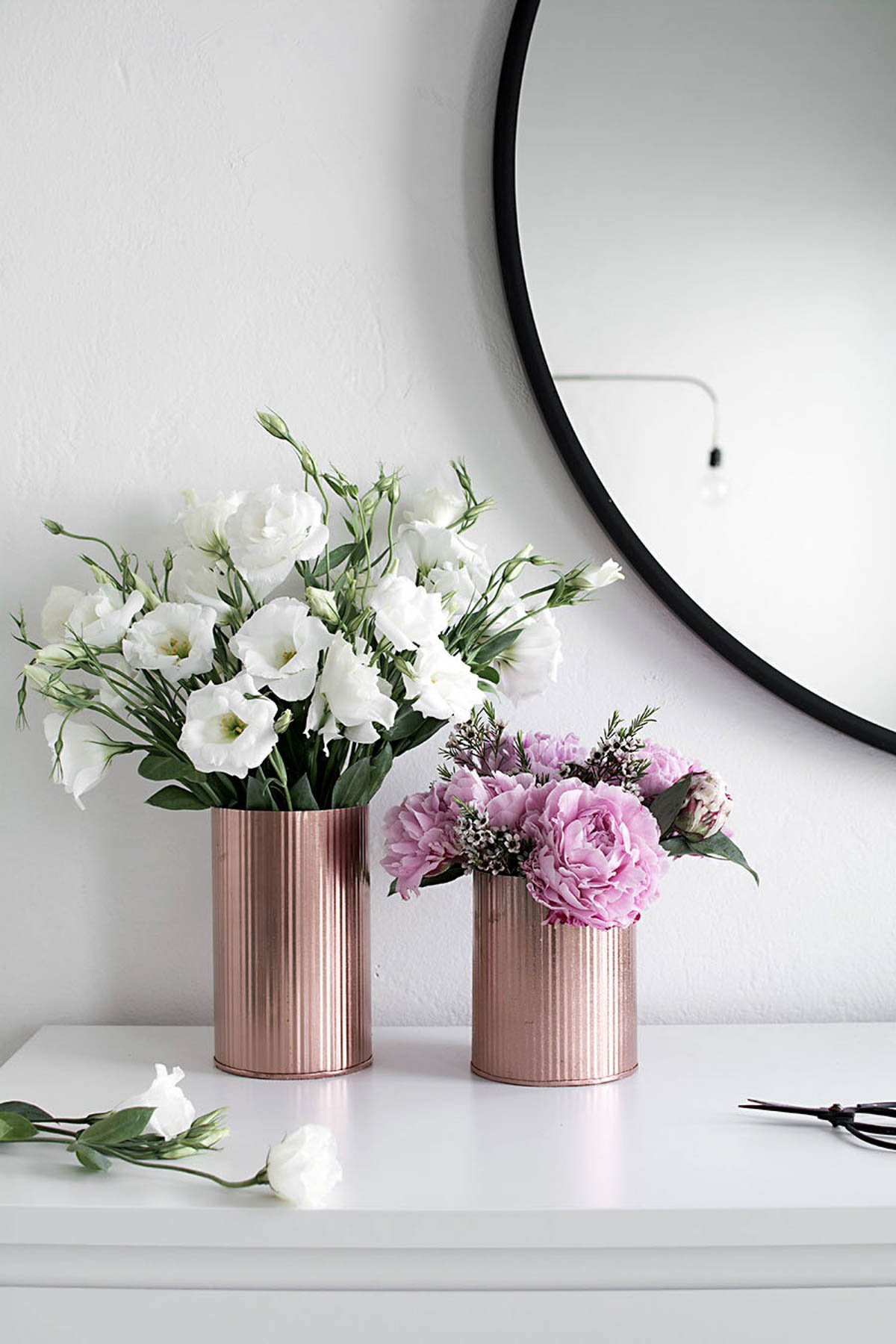 Turn those old galvanized containers into vases using spray paint. I love the copper look, but you could also use gold, silver, or brass.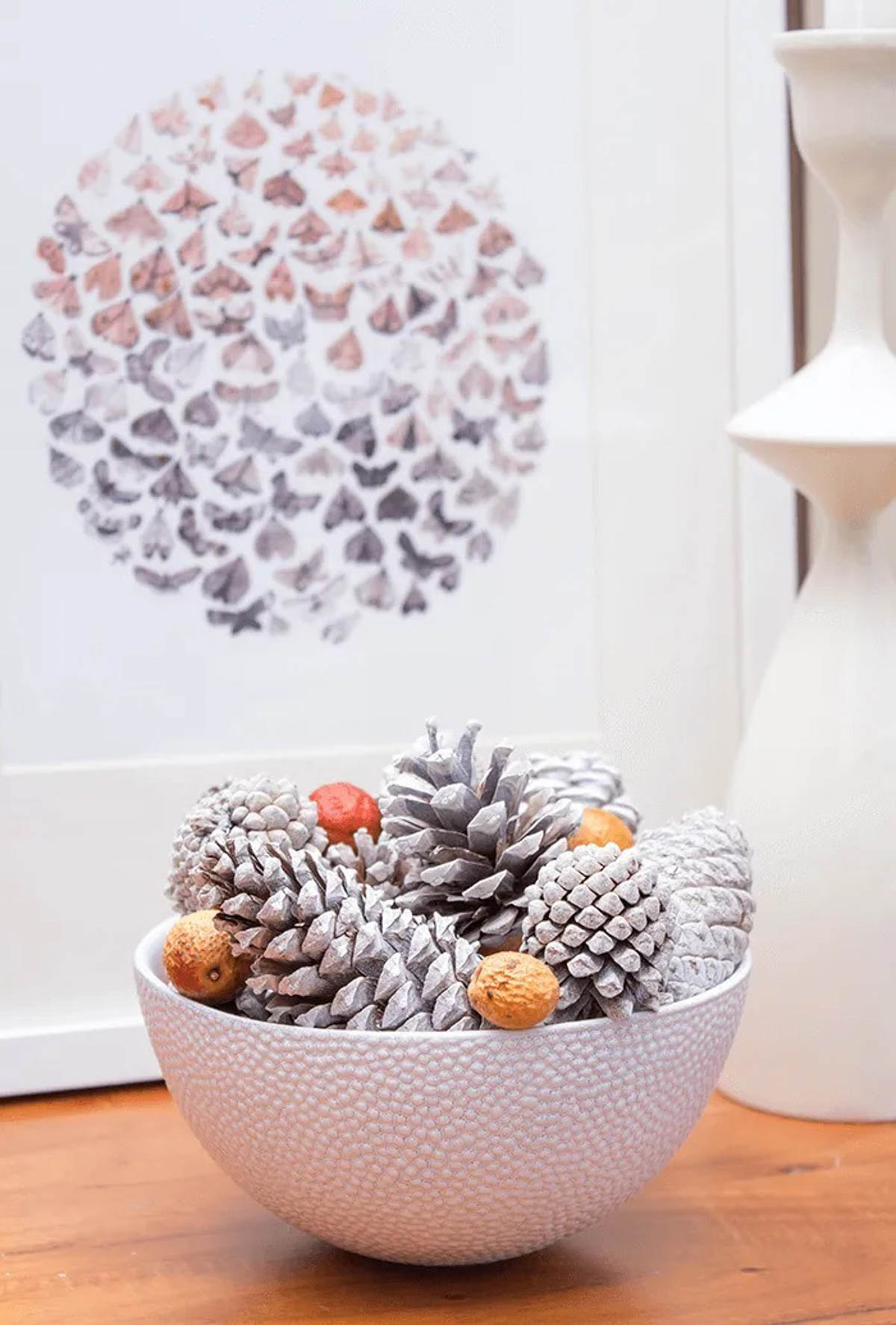 White on white is a favorite look anywhere. Spray paint makes it easy! A light coat gives pinecones a frosted look and you can makeover any bowl to hold them.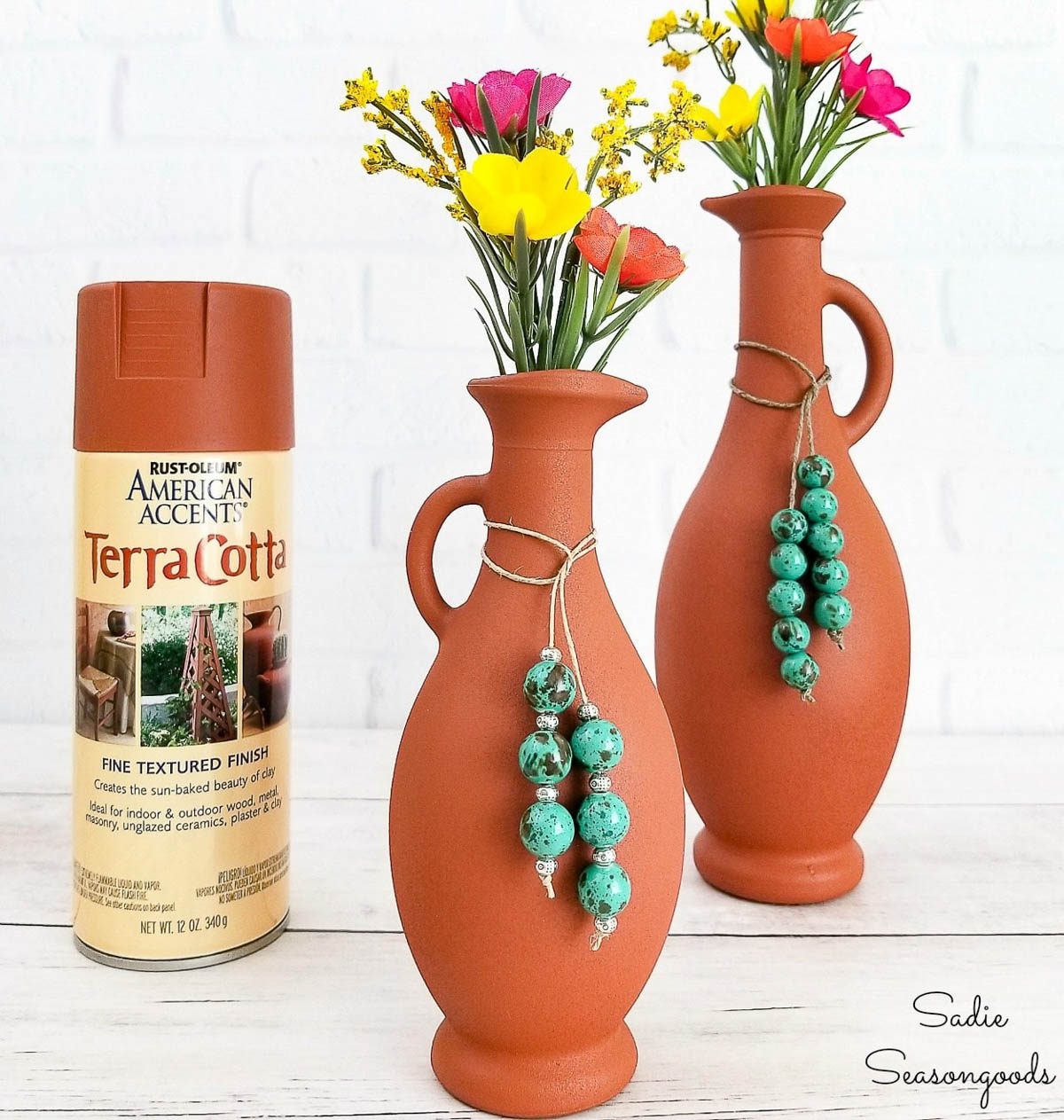 Such an easy way to transform old vases. Terre Cotta spray paint can transform anything with a clay look. It even gives the item texture!
These are just beautiful. Turn faux fruit into a simple centerpiece with gold and white spray paint.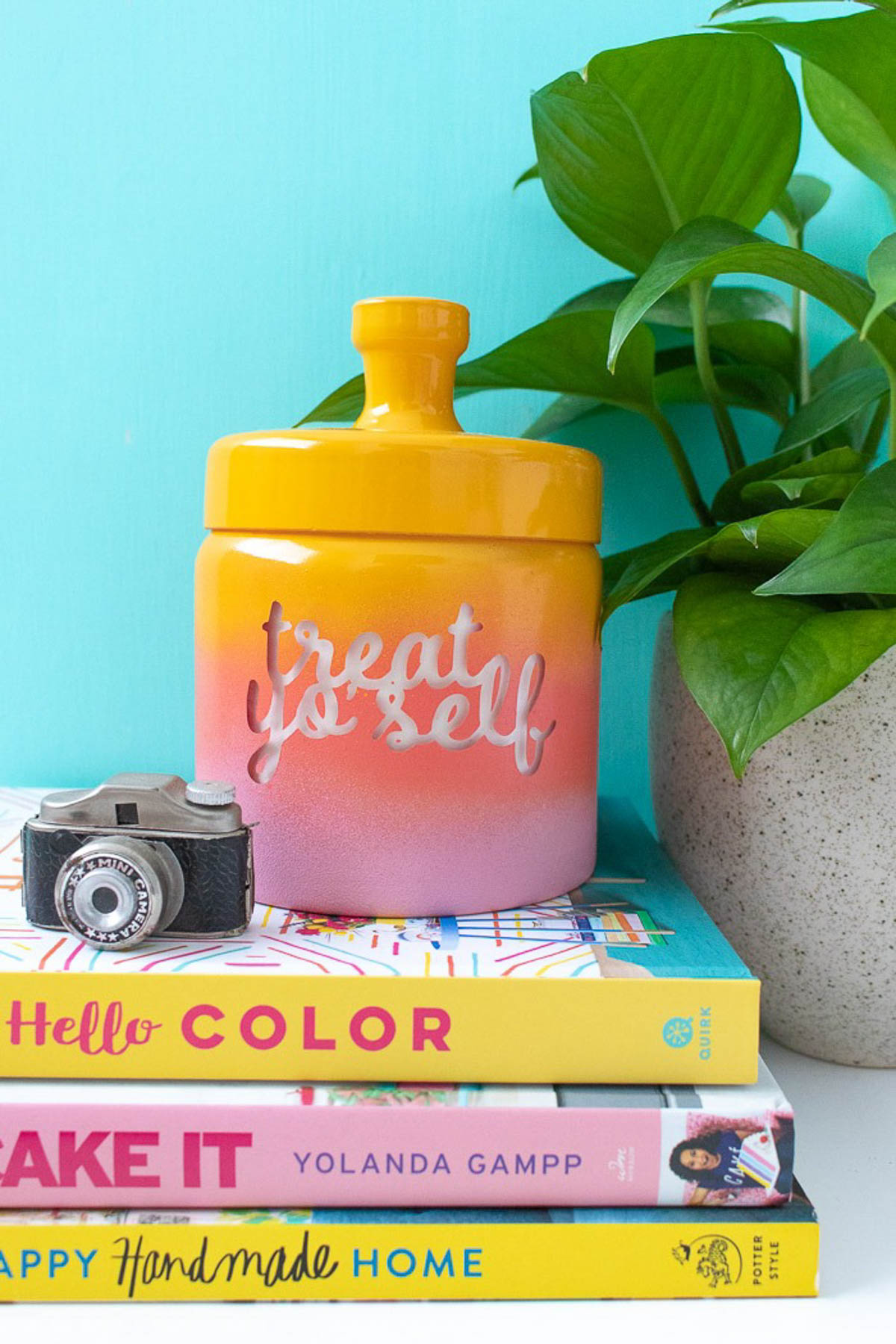 This fun project uses three colors of spray paint for a colorful fresh look. What a fun treat jar to sit anywhere in your home.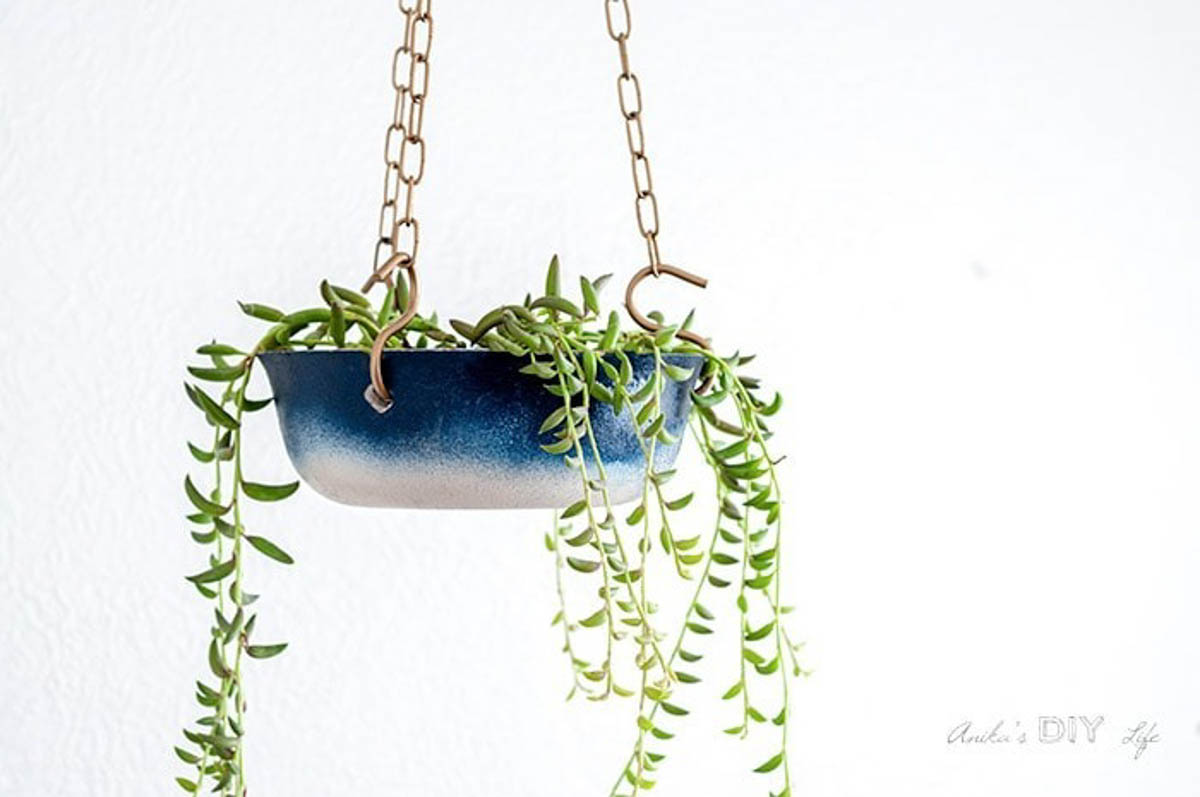 Make your own concrete hanging planter and give it a custom paint finish with spray paint. I love the blue ombre of this project.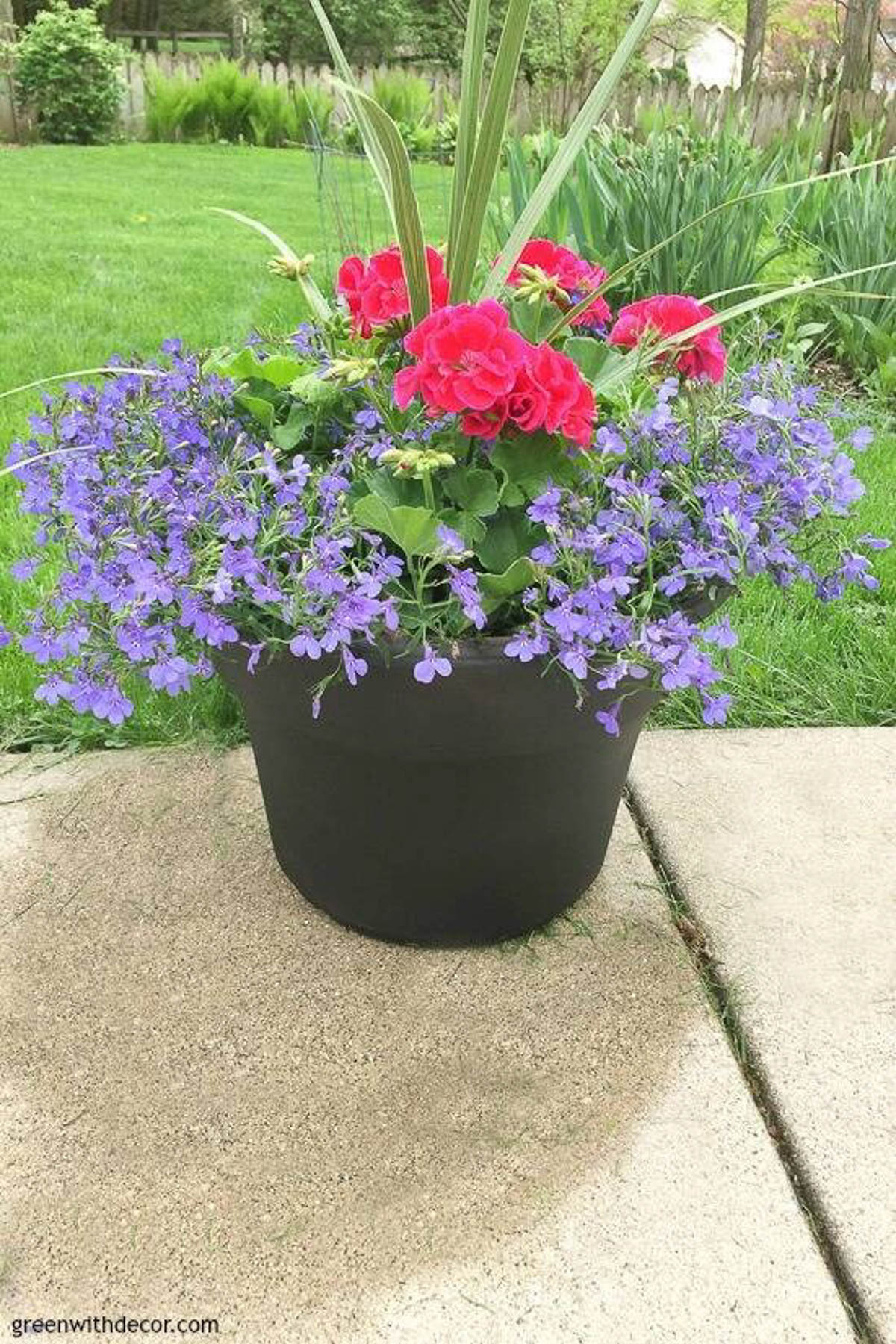 It's easy to update outdoor planters using spray paint. Customize plastic planters using spray paint for inexpensive update.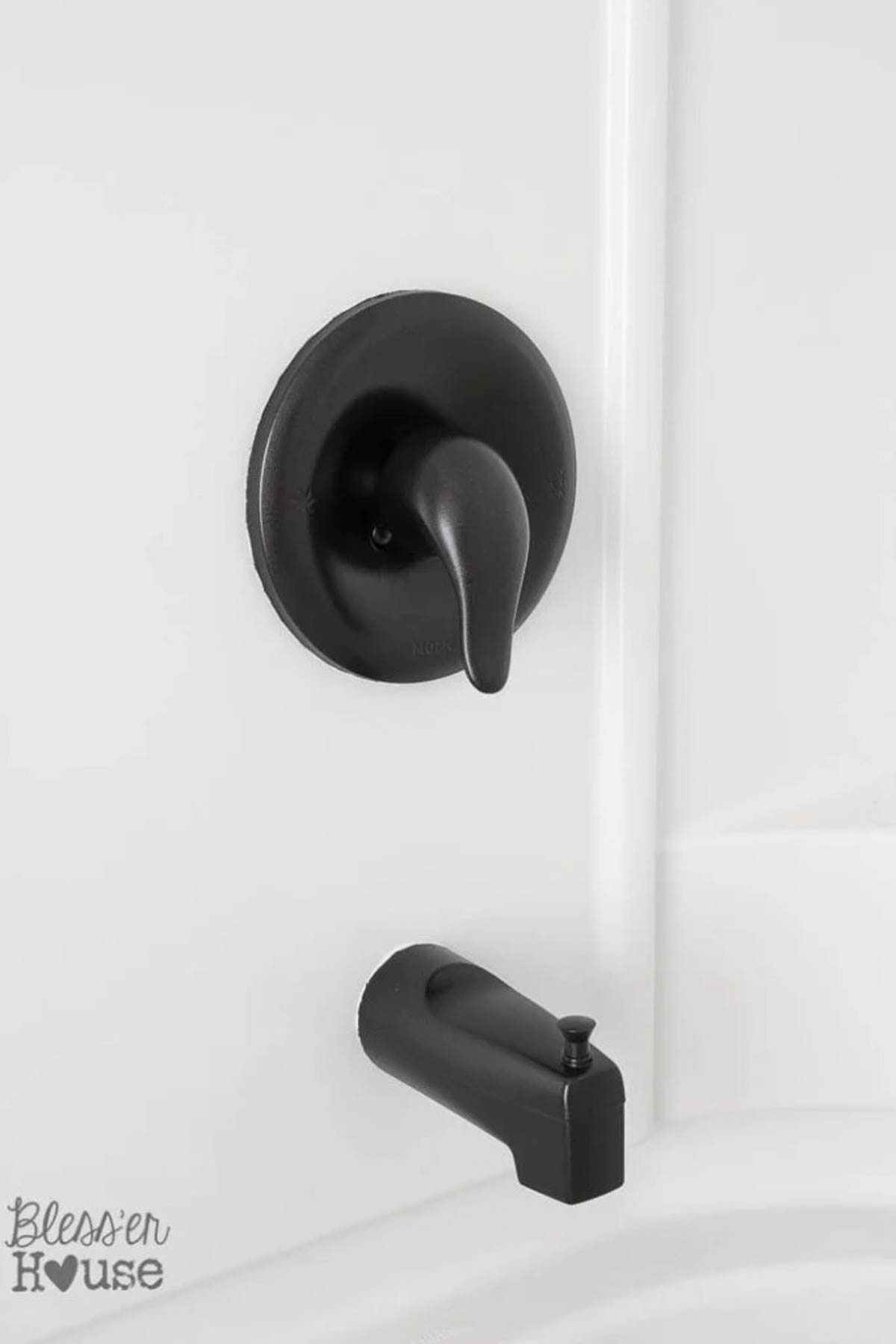 Changing bath fixtures can be hard and time consuming. Update them with spray paint for a fresh modern look!
Don't you love these? I hope you're inspired to by these spray paint project ideas to do some of your own.
Don't forget to pin this for later!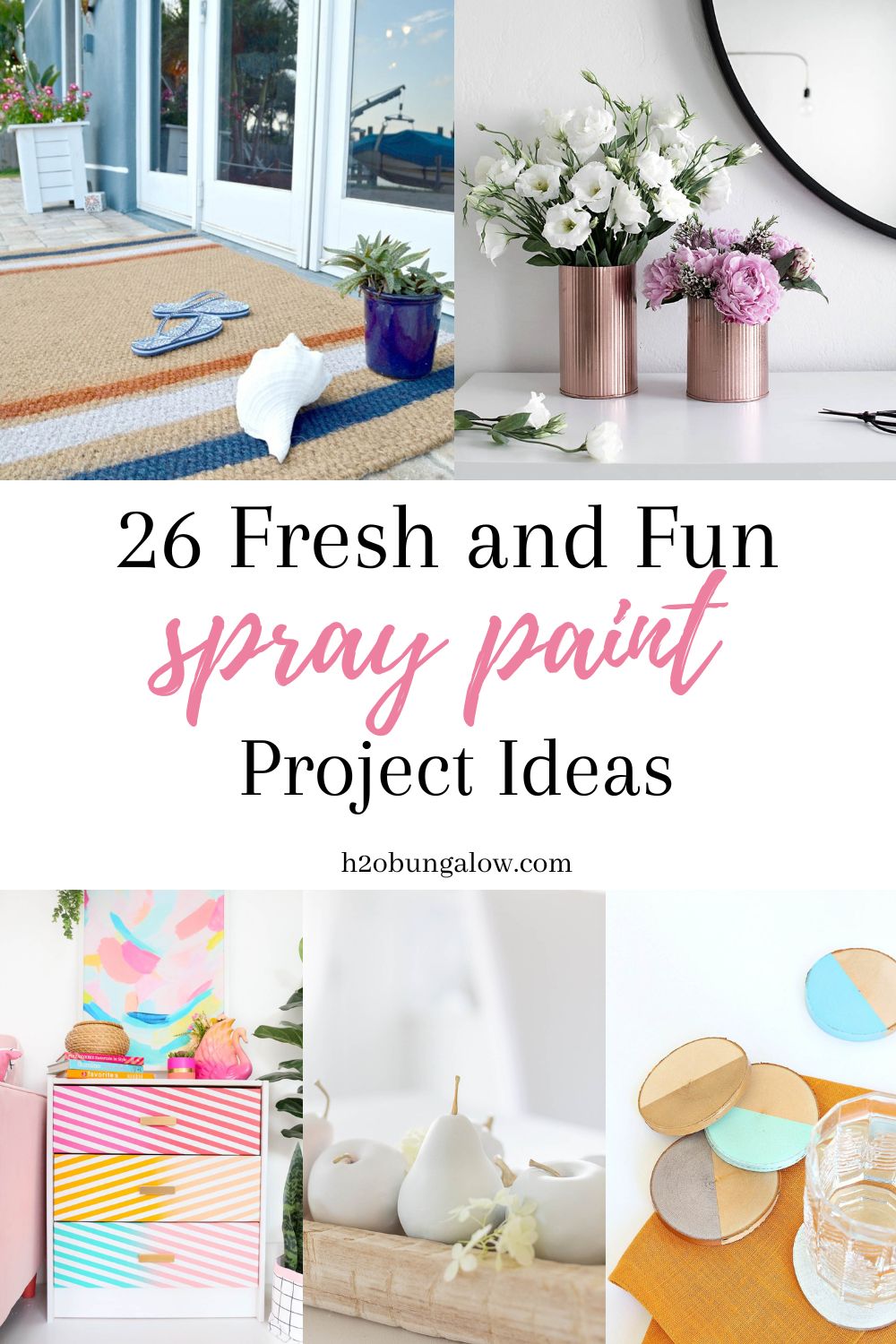 Wow, after looking through all of these amazing spray paint project ideas I'm so ready to break out my supplies and start adding some fresh color to my house for spring. Do you have a favorite project above?