No self-respecting beach bungalow would be without some type of art on its exterior walls. Today I'm going to show you how to easily hang outdoor wall decor without nails or tools on stucco, siding or almost any flat vertical surface.
This is a 10 minute project friends!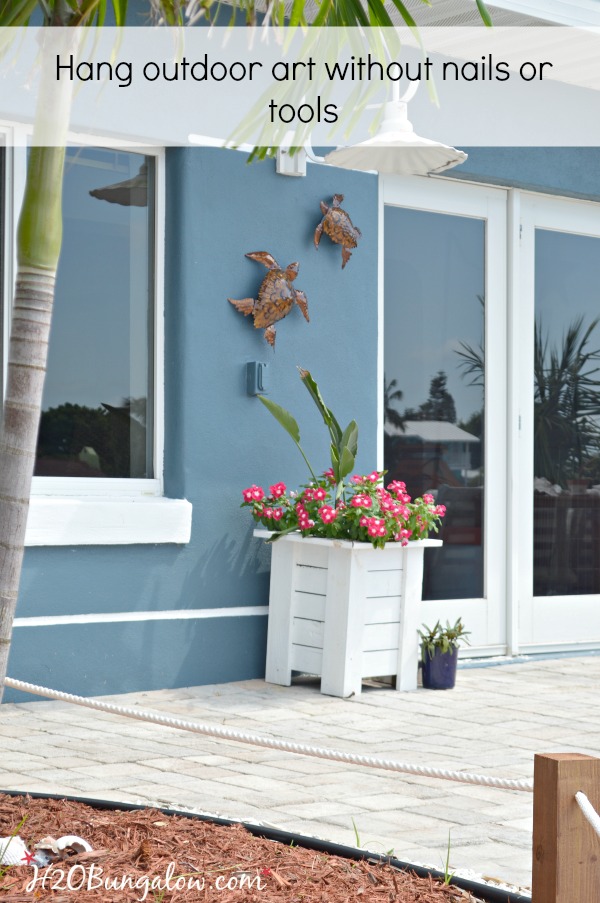 One of the things I've loved about our area from the start is how each house takes on its own personality. We have big houses, little houses, old houses redone and shacks that need to be redone in our area 😉  The one thing you are likely to find on every home regardless of age or size is some type of beachy wall art.
This is especially true of houses on the water.
These little turtles have been in my garage for two+  years, my daughter helped me pick them out. I've always known where they'd go, I just needed the motivation to get it done.
Let me share with you how easy it is to hang exterior wall art or outdoor decor on stucco, siding or almost any outdoor flat surface.
 Choices to hang outdoor wall decor without nails or tools  
I've updated the list below to include hanging wall art on brick, vinyl siding or stucco without using nails or damaging the walls thanks to a few generous readers who've shared their know-how:)
Clean surfaces before hanging outdoor wall decor if you are using a product that sticks to the wall
Clean the area where you'll hang your outdoor art with TSP or rubbing alcohol. If you're mounting outside art or decor flat on the wall, wipe the surface that will come in contact with the exterior wall. Let dry.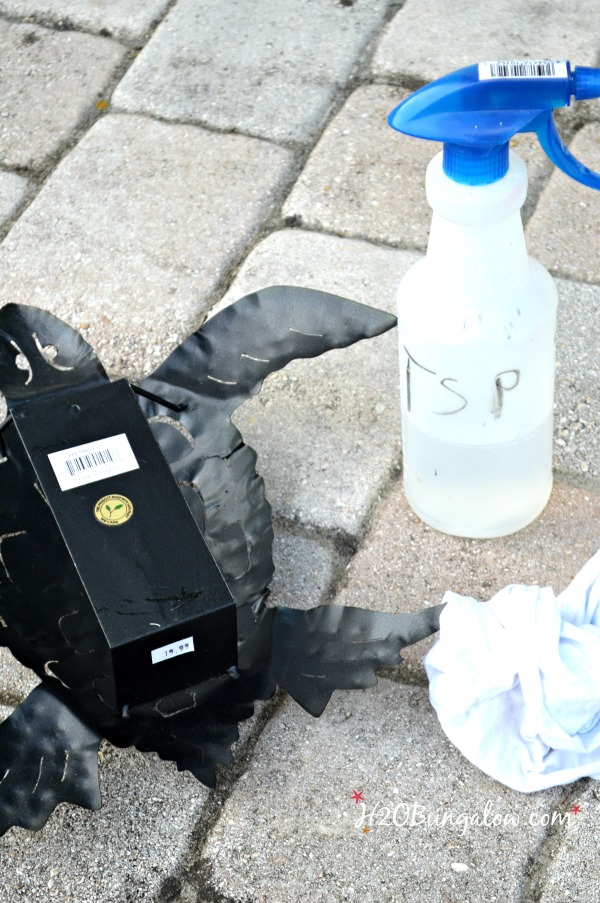 Cut exterior double sided tape to fit 
This double sided tape holds up to 5lbs. The amount of exterior double sided mounting tape I used is probably overkill, but with gusty winds that can reach 45 mph I wanted my art to stay secure on the wall.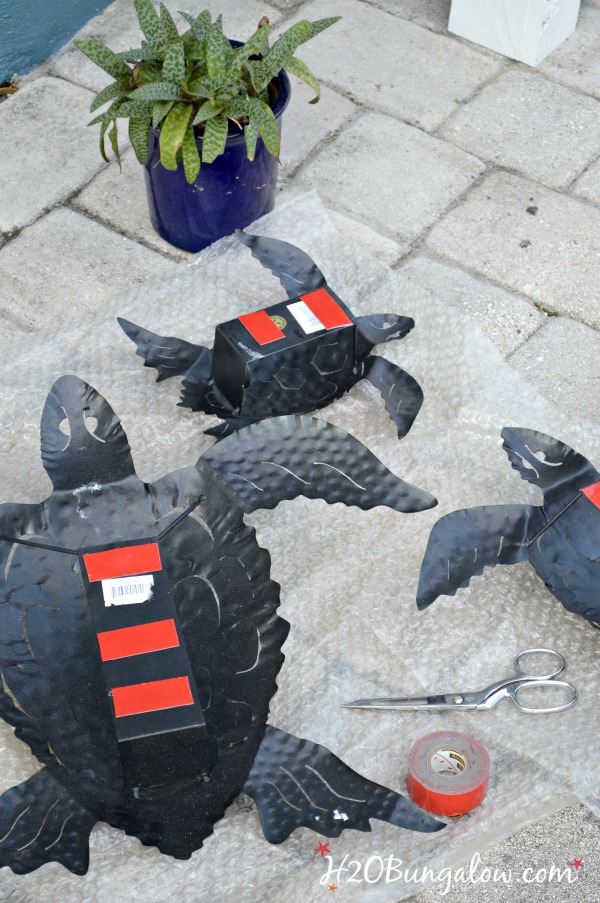 Peel and stick double sided sticky tape 
Peel off the back and press your outdoor wall art firmly in place. I held my pieces down and put my weight into pressing to be sure I had a good seal.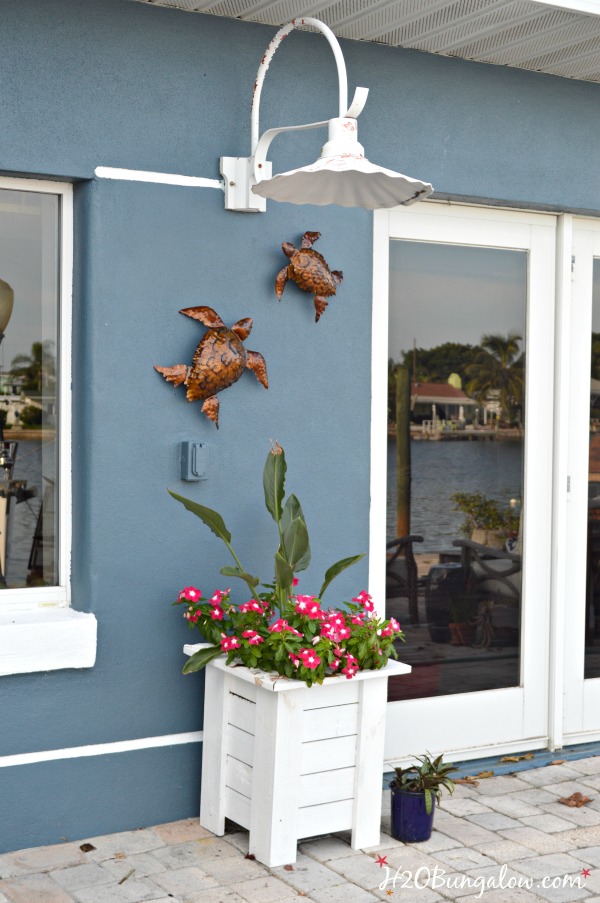 Viola!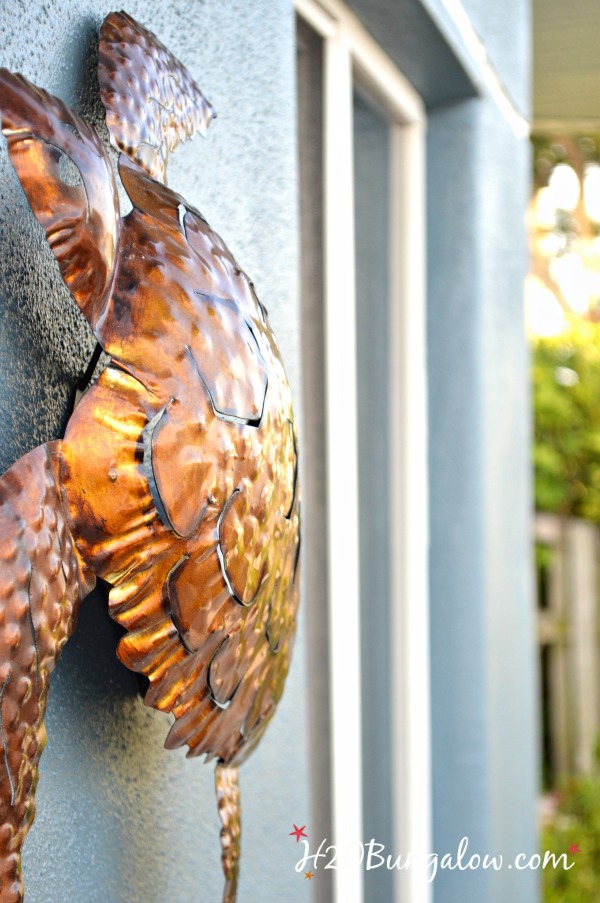 My outdoor wall art is hung, and in 10 minutes!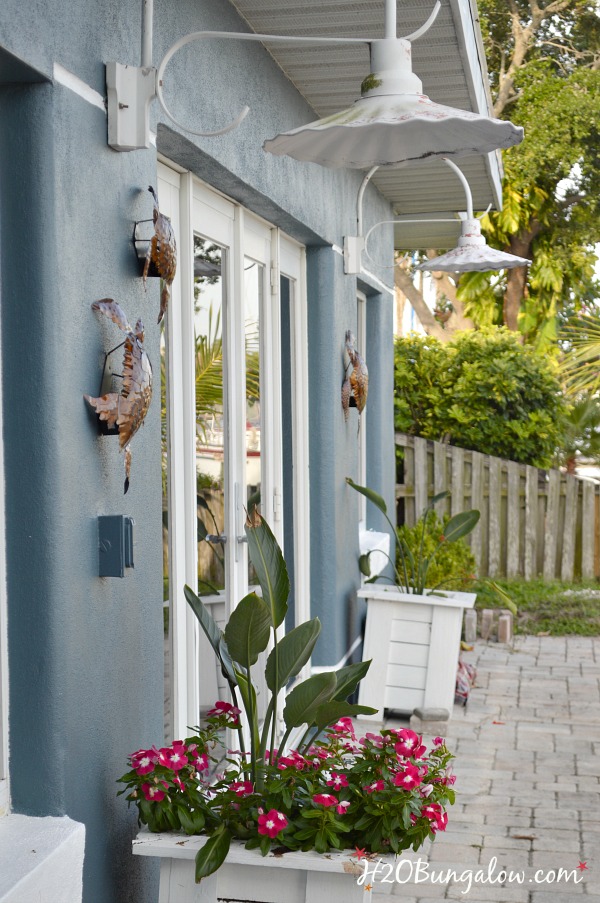 I'd have to say our little backyard is starting to shape up!
That planter is my Key West DIY Wood Planter Box  project and I made the DIY Coastal Rope Garden Border last week.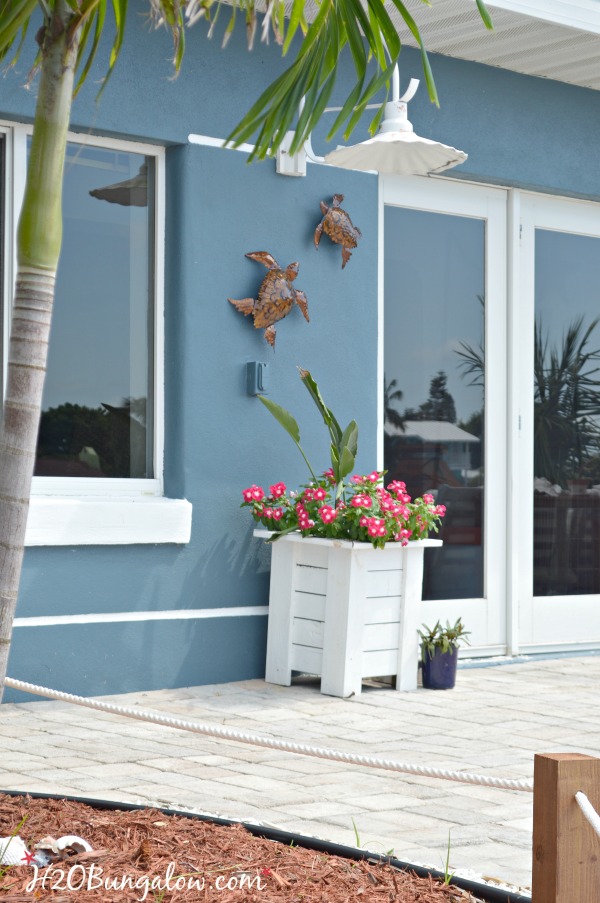 See how simple it was to hang outdoor art without nails? I promised you a 10 minute project!
Just like when you are decorating the inside of your house with wall art to add interest, the outside of your home can benefit from a little detail too. Outdoor wall decor helps define your space and helps an outdoor space feel cozy.
This is project # 3 of my 30 Days To Fabulous Backyard Makeover.
See my other 30 Days To Fabulous Backyard Makeover Projects below!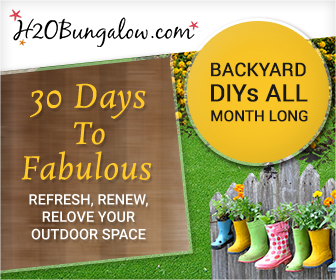 I'm loving that we have two choices to hang outdoor art on exterior walls without tools or nails.
Where would you hang outdoor art in your place?
You'll find my project linked up to these fabulous parties!
Love a good dose of DIY home decor, home improvement, the challenge of woodworking and creative ways to make your home look fabulous?
Me too!
I'd love to share mine with you. Click here to sign up for my post emails and I'll send a quick note when I have a new project to share.
Disclosure: I may have been compensated, given product or tools that I used in this DIY post. All opinions that I share are always 100% my own. I use affiliate links in my posts. If you should make a purchase I will receive an itty bitty commission at no cost to you. Thank you in advance for supporting my blog and two fur-ball cats who believe they are privileged.