Putting away Christmas decorations after the holidays is always such a chore. Make it easier with these smart ways to organize and pack holiday decorations.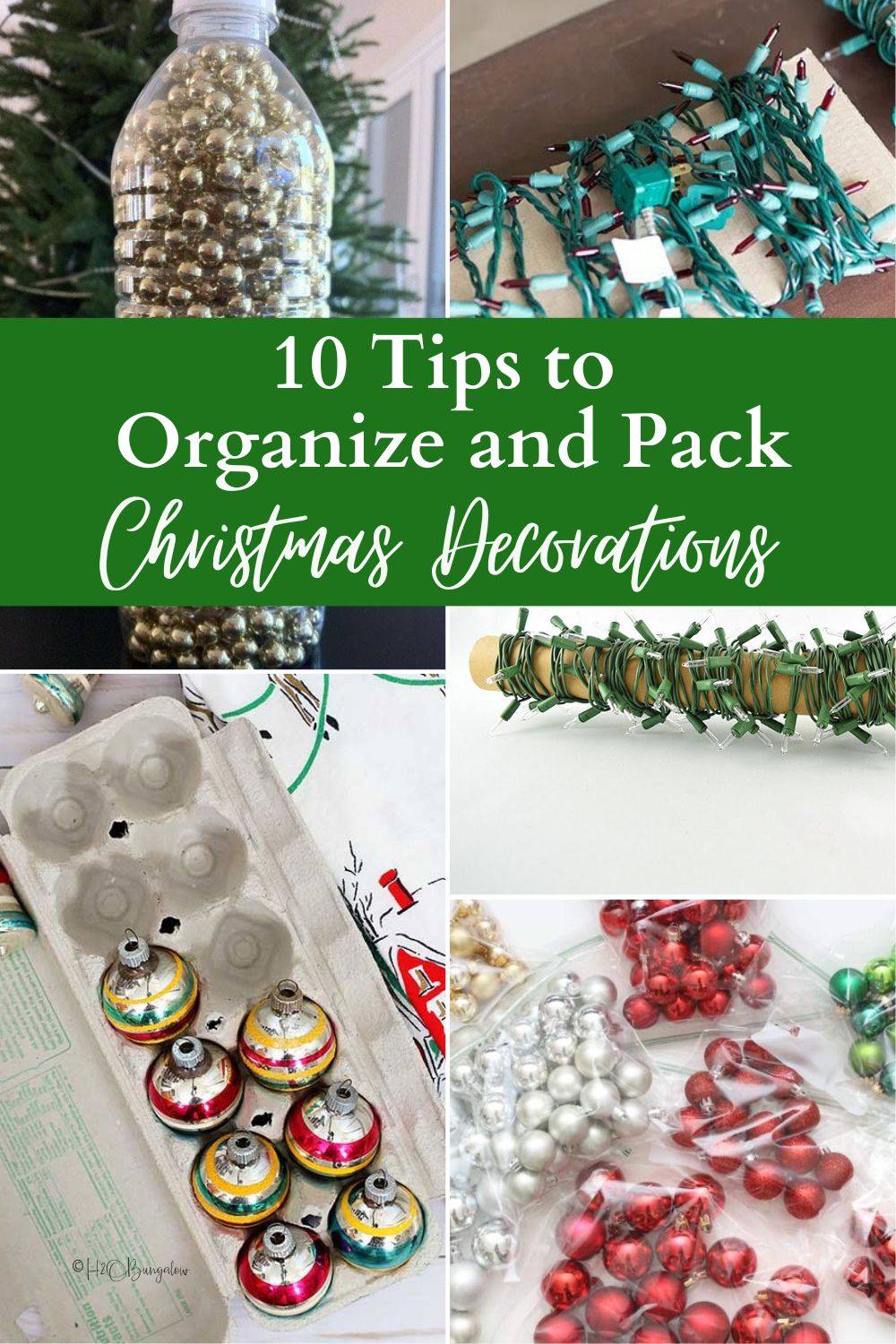 We usually keep our Christmas tree up until New Year's Day. I don't know why I do this, but I do. Every year I wage the same battle with myself the last few days of December.
The closer we are to New Year's Day, the more tempted I am to pack away the tree and unclutter my house. Do you struggle to pack away your holiday decor too?
Maybe you're the complete opposite and love the festive holiday decor so much that you'll leave them up as long as you can?
Either way, we all have to deal with what comes next. Here is a list of smart ways to organize and pack holiday decorations for storage.
Brilliant ways to organize and pack holiday decorations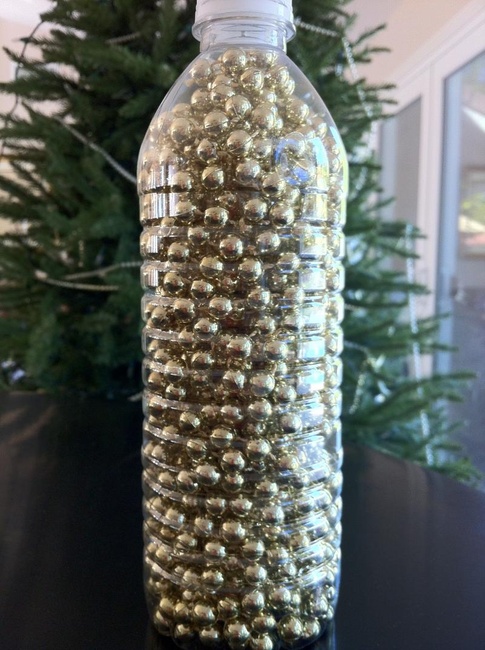 Use a water bottle or Gatorade bottle for your beaded garland. Next year when you pour it out it won't be a tangled mess. Genius!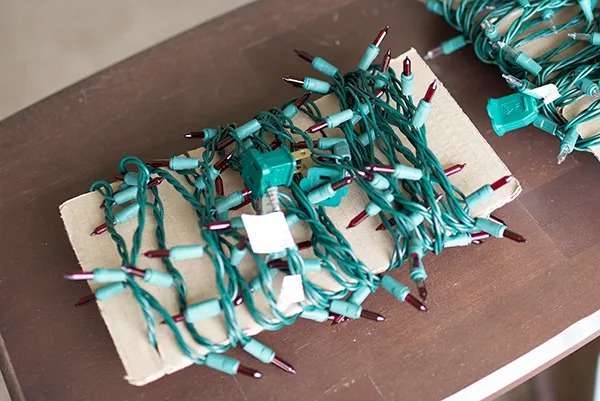 Use cardboard to wrap string lights to keep them from getting tangled. A slit cut on either end will hold the start of your lights and keep them from unwrapping. We used to use folded magazines for this, back in the day. I just dated myself, didn't I?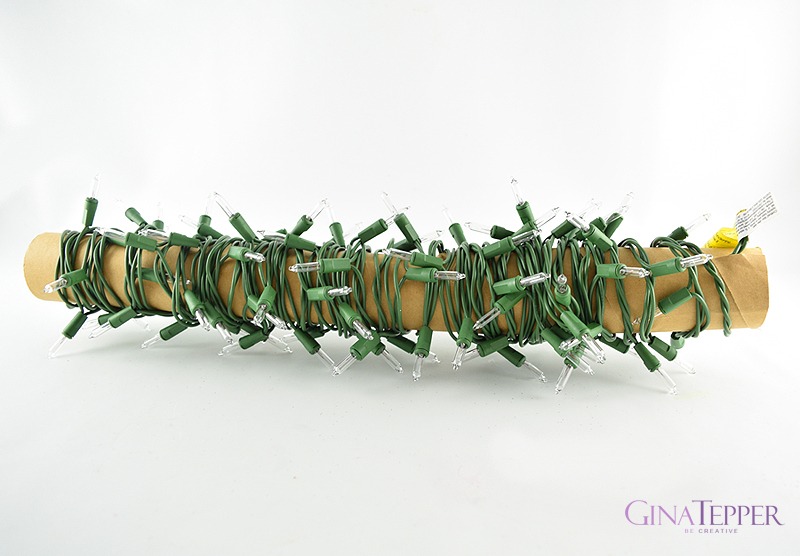 Recylce those wrapping paper tubes into string light organization. You could get two or three from each empty wrapping paper tube! Store them in a tote or bag for next year and they will be tangle free.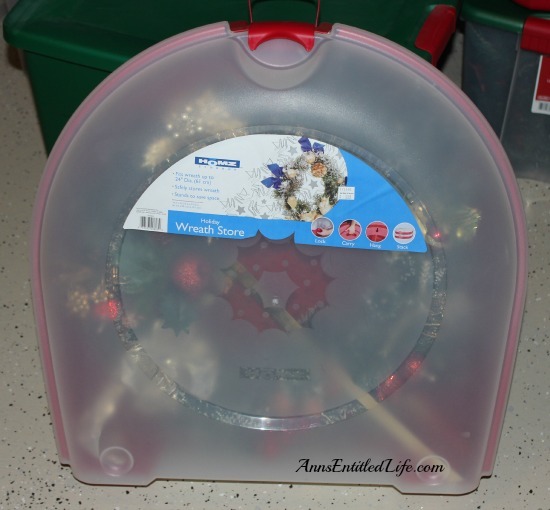 4. Wreath Storage from Anna's Entitled Life
A hard case for your Christmas wreath will keep it from getting crushed. Next year when you pull it out it will be just like new.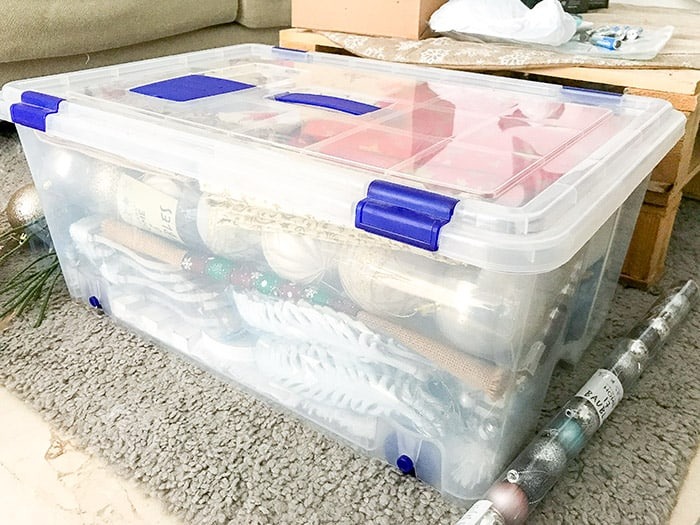 It's all about how you pack it. Plastic storage bins are a great way to organize and pack holiday decorations. Fitting them in in an organized way helps you next year as you decorate.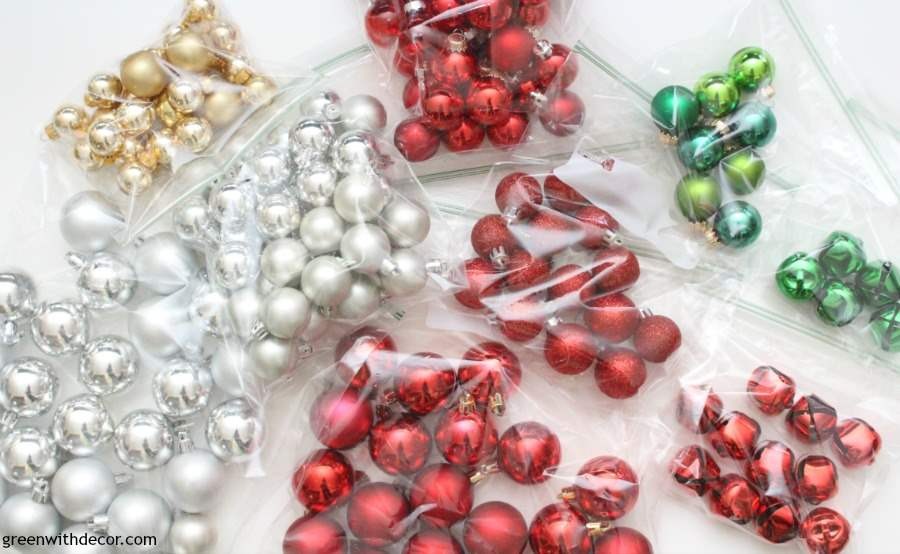 Resealable bags replace the flimsy ornament containers you buy them in and take up less space. You can pack away more with this great way to organize and pack holiday decorations.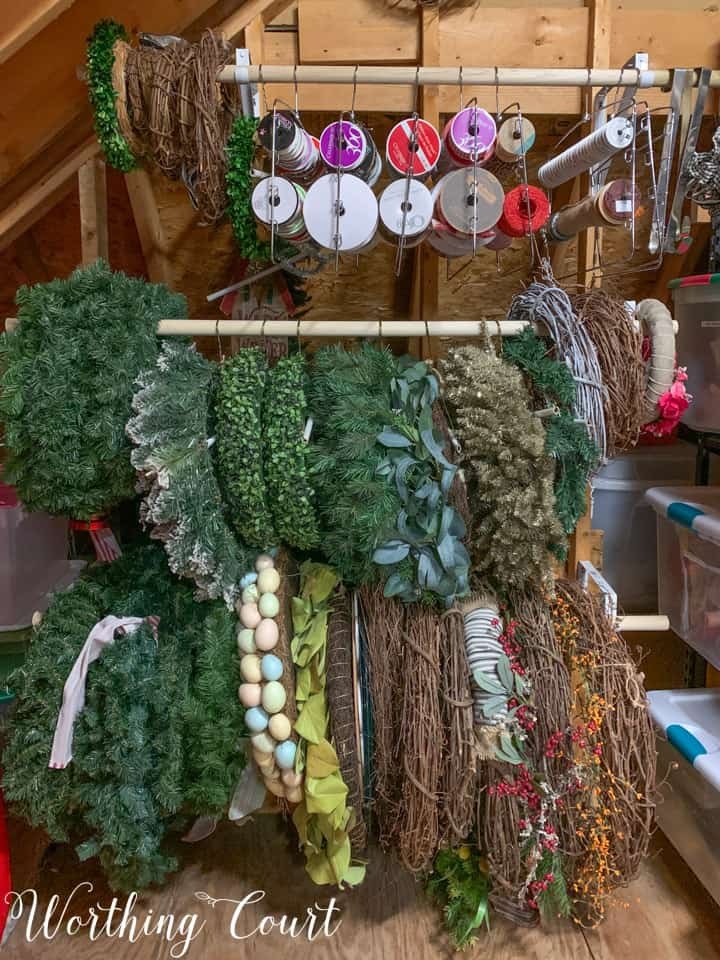 Hanging your wreaths in an attic or even in a closet or garage is a great way to organize them and make them easy to access when you need them. Suzy has some other great tips to organize and pack holiday decorations so be sure to head over and check them out!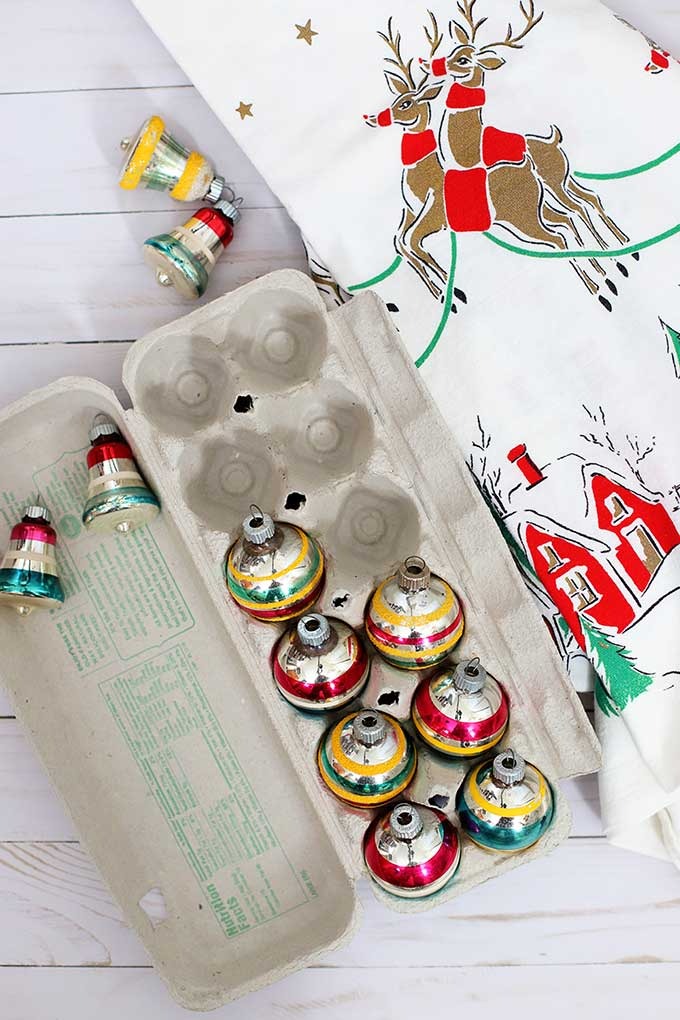 You don't want to break those vintage Christmas ornaments! If you don't have the original boxes, cardboard egg cartons are a great substitute. You can use them for any ball shaped Christmas tree ornaments.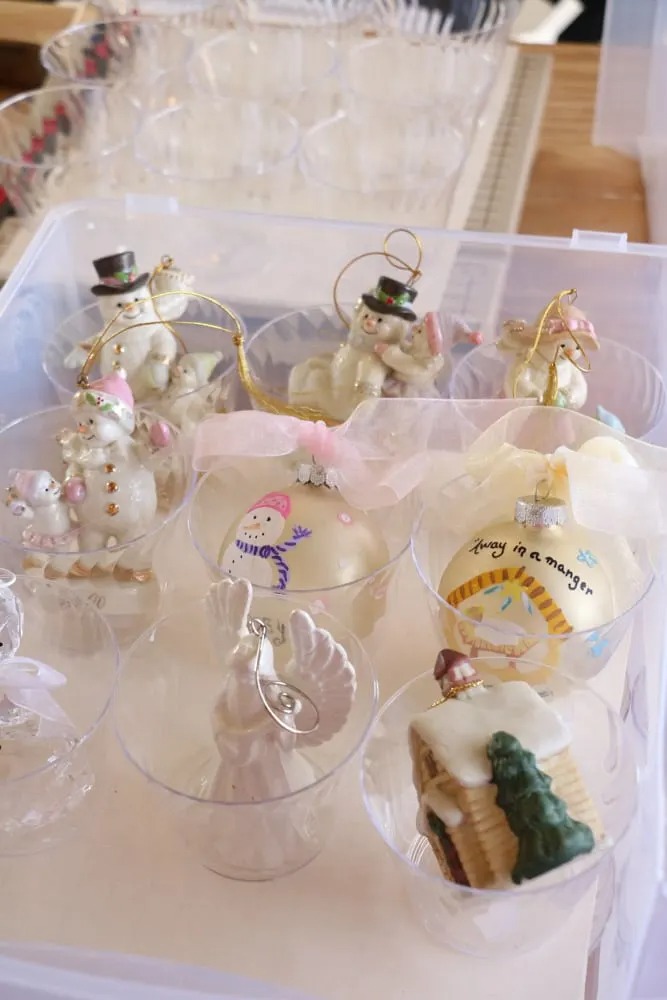 Pack away your ornaments using plastic cups. They keep the ornaments from banging together and possibley getting broken. These small cups easily fit in a clear tote or rolling bin and you can do multiple layers!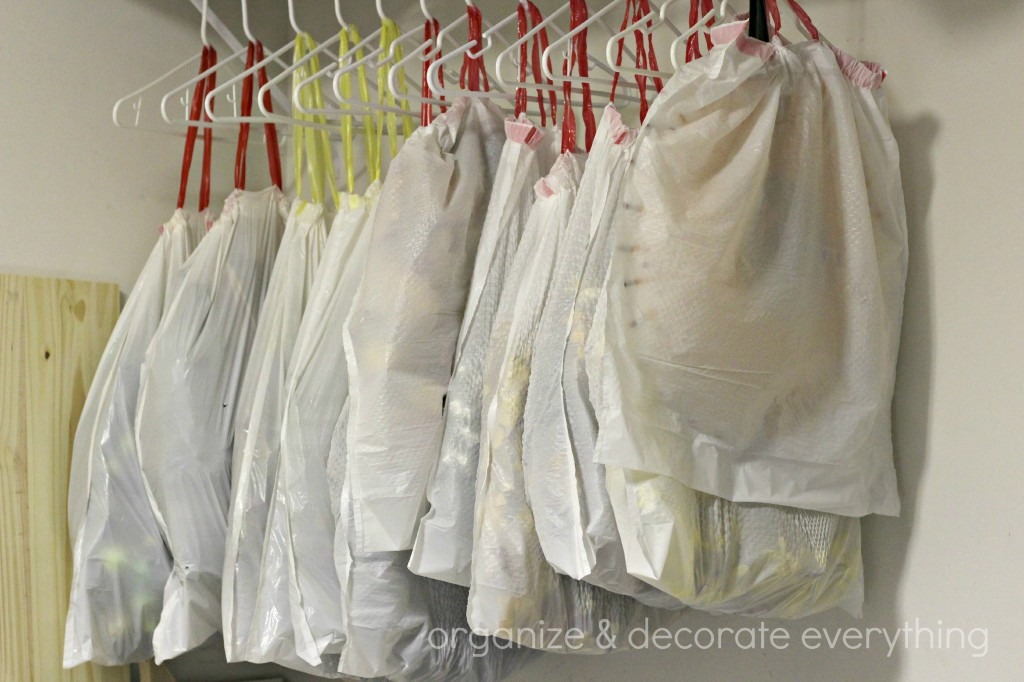 You won't have crushed wreaths when you hang them. Keep the dust and cobwebs from collecting on them by putting them in trash bags and hanging them from hangers.
Living in a small space and having downsized from a big family home means we battle for more storage, more room and organization on an ongoing basis. Storing seasonal decor definitely has it's challenges.
These ten smart ways to organize and pack holiday decor will help you stay organized year after year.
Which on will you try this year?
Want more organizing ? Here are a few of my top organizing posts.
How to Deal With Sentimental Clutter,
How To Organize A Small Kitchen And Get More Space.