I think I had more fun staging today's French farmhouse corner cabinet makeover than painting it.
That's a big statement coming from me.
Because I'm a self-proclaimed paint nerd and there's not a lot of things I love more than painting.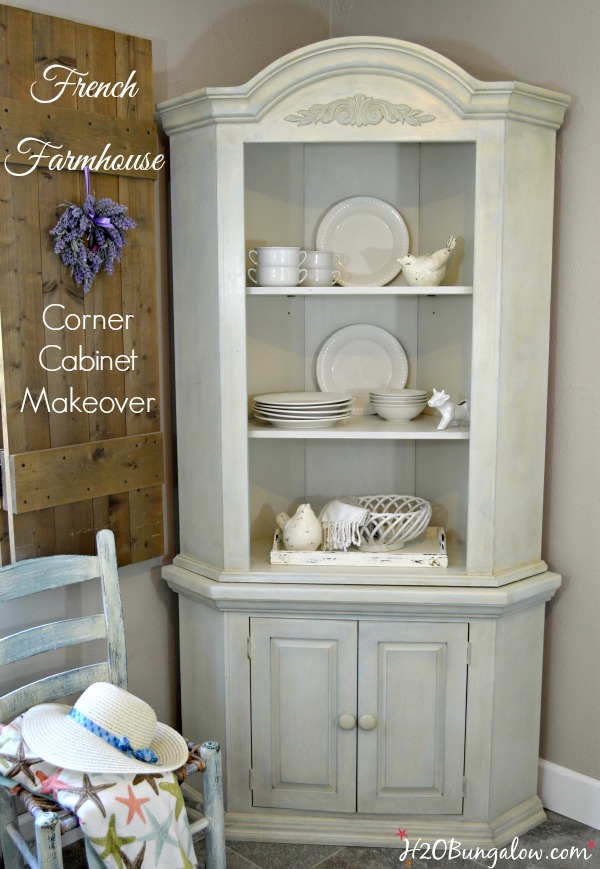 I love farmhouse style furniture.
Every time I see pretty farmhouse cabinets filled with creamy white platters I sigh. I'd love to have something like that in my house. But I just don't have the room for a big farmhouse piece like this.
I found this hefty corner cabinet at our local Restore. Loved the piece, loved the lines. Once I brought it home and set it up to paint I realized just how huge it was, especially in my small studio.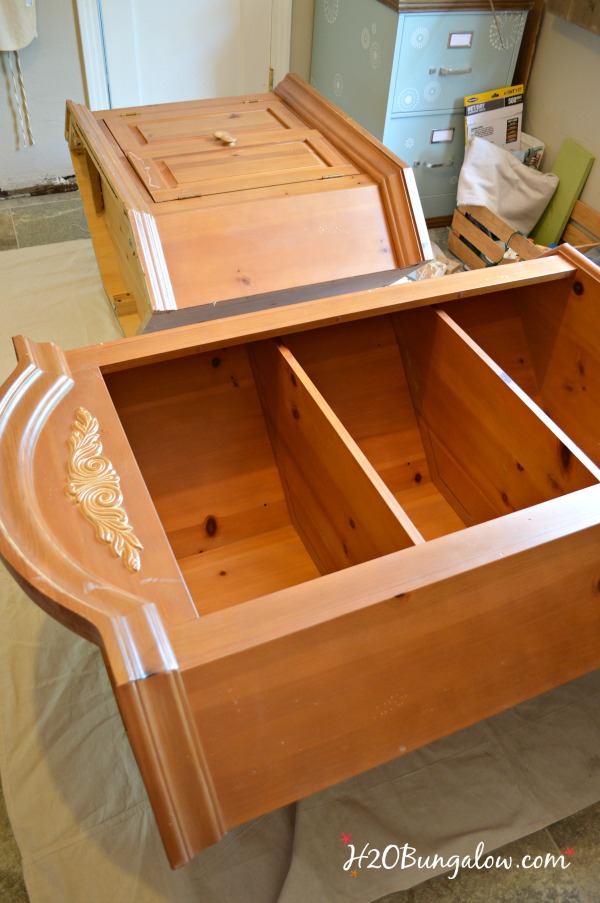 Like really huge.
I worked on this between several other projects for a few weeks. Working through all the stages of this makeover, I had to shuffle around the edges of this giant.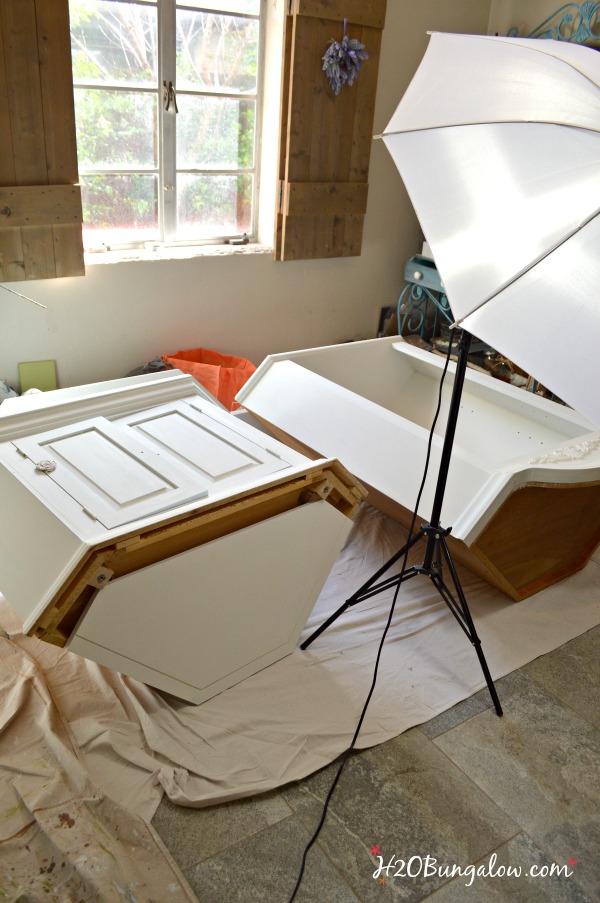 I knew the details on this piece were perfect for the Amy Howard's New Toscana finish I used a few months ago. I followed the same steps as I did on that beautiful twisted leg desk makeover I shared. I used the gorgeous French Blue One Step paint as a base and added a layer of Bauhaus Buff Milk Paint on top.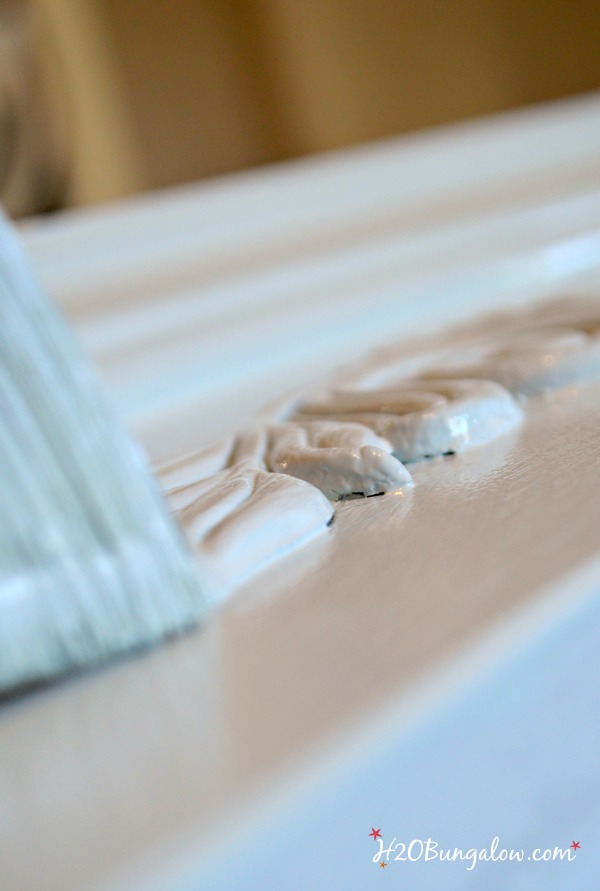 Next came a layer of Antique Glaze. I sealed it with Amy Howard's Clear Wax on the inside of the cabinet and Light Antique Wax on the outside.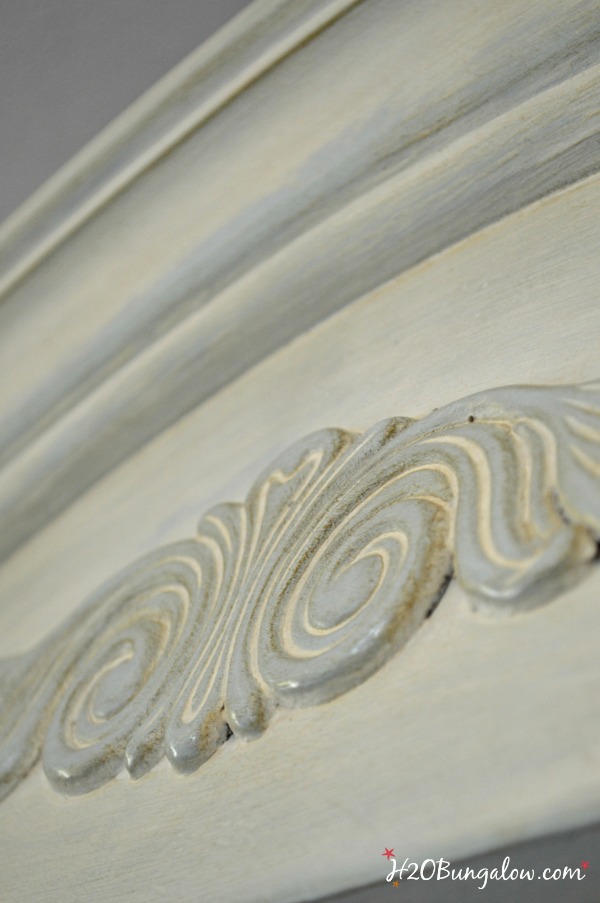 I used Dust of Ages on the wax when it set to a tacky point to create the aged patina in the cracks and crevices and just a little dark antique wax on high spots and areas that would naturally show wear to finish it off.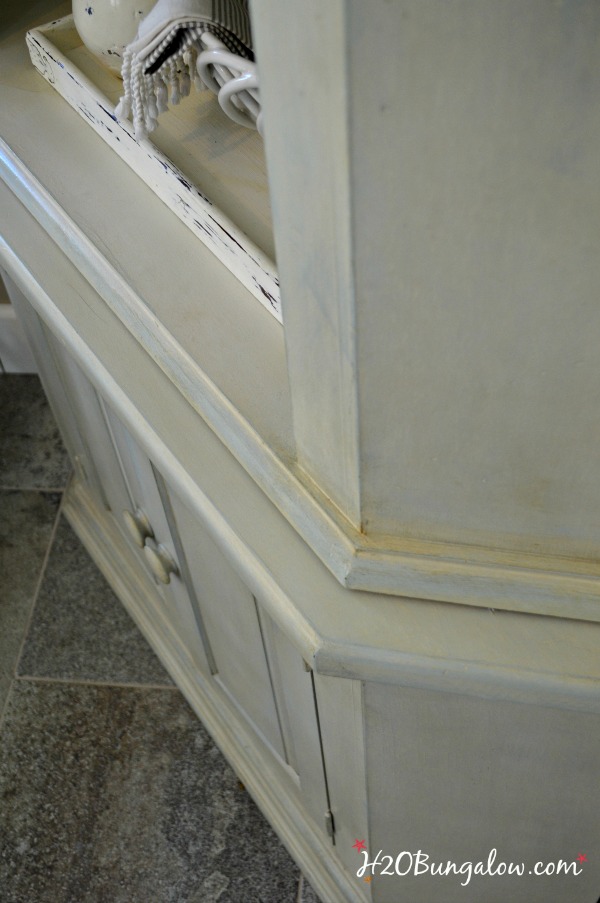 The painting was fun.
But, the real fun came when I filled the cabinet with ivory plates.
And finally had a reason to pull out my cow creamer 🙂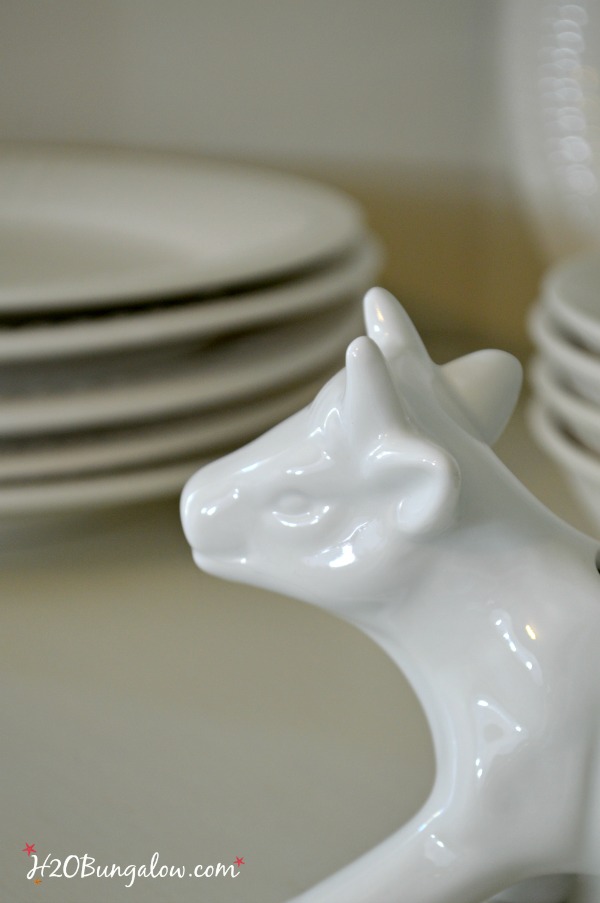 My staged farmhouse corner cabinet makeover looked so good I hated to take it down. But it was smack dab in the middle of my studio and I had no room to work 🙂
Besides, I emptied out most of my office just to get this photo. I think DH was getting a bit tired of stepping over all my supplies in the living room!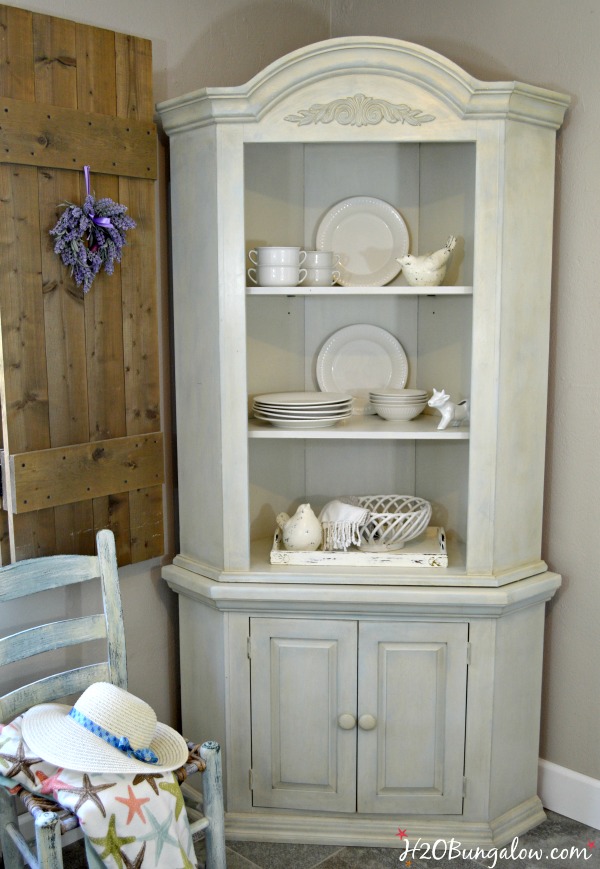 So I got practical and took it down.
The cabinet is now at the shop, it's for sale if you're local to Madeira Beach!
If you love furniture makeovers a s much as I do you'll love the rest of the groups farmhouse themed furniture makeovers this month. Click on any picture and it will take you to that post.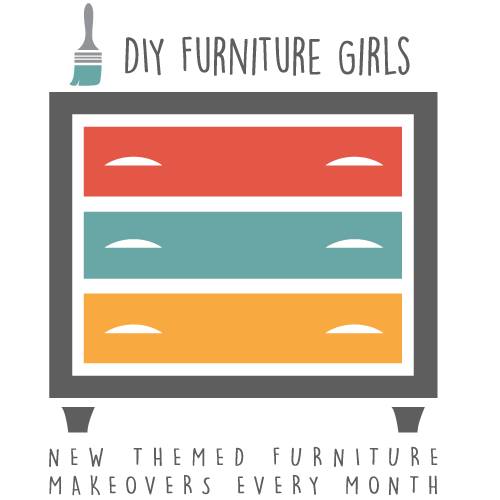 You'll find my project linked up to these fabulous parties!
Love a good dose of DIY home decor, home improvement, the challenge of woodworking and creative ways to make your home look fabulous?
"text-align: center;">Me too!
I'd love to share mine with you. Click here to sign up for my post emails and I'll send a quick note when I have a new project to share.
Social media fan? Don't be shy say hello! I love when you guys do that! I'm interactive on Facebook and I share lots of other projects and, useful inspiration for the home and content I don't share anywhere else. Follow H2OBungalow on Facebook and Instagram!
I use affiliate links in my posts. If you should make a purchase I will receive an itty bitty commission at no cost to you. Thank you in advance for supporting my blog and two fur-ball cats who believe they are privileged.