Turning a cherished photo you have into art is fun and anyone can do it, easily! Not only do you have something unique for your wall, you can make it exactly the way you want it.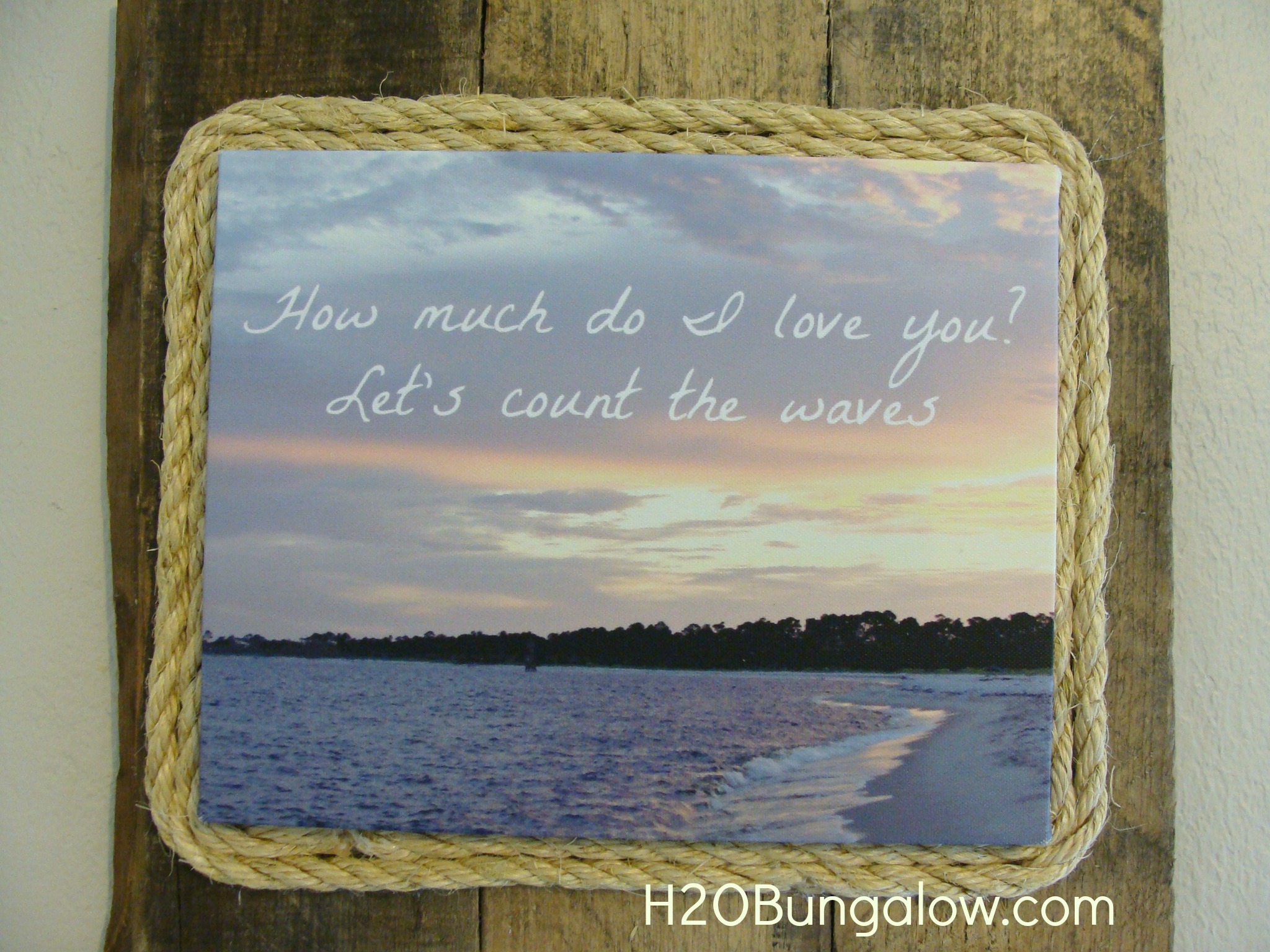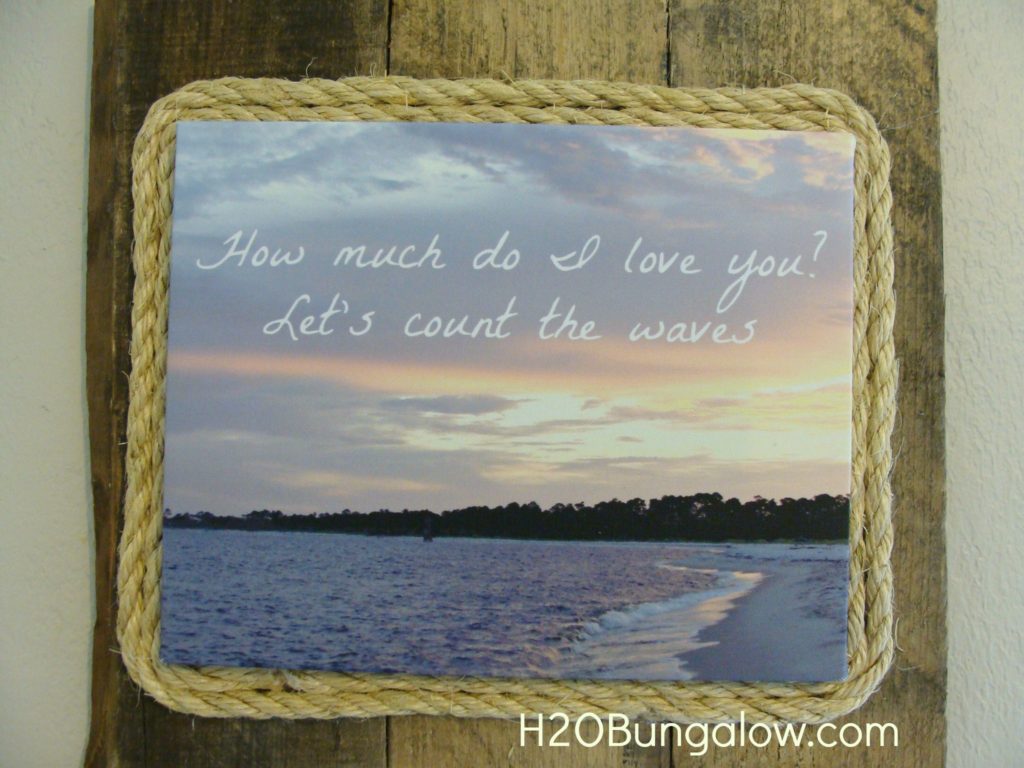 I made this wooden pallet picture frame with items I already had on hand. It's the perfect display for my canvas photo from Easy Canvas Prints (review soon).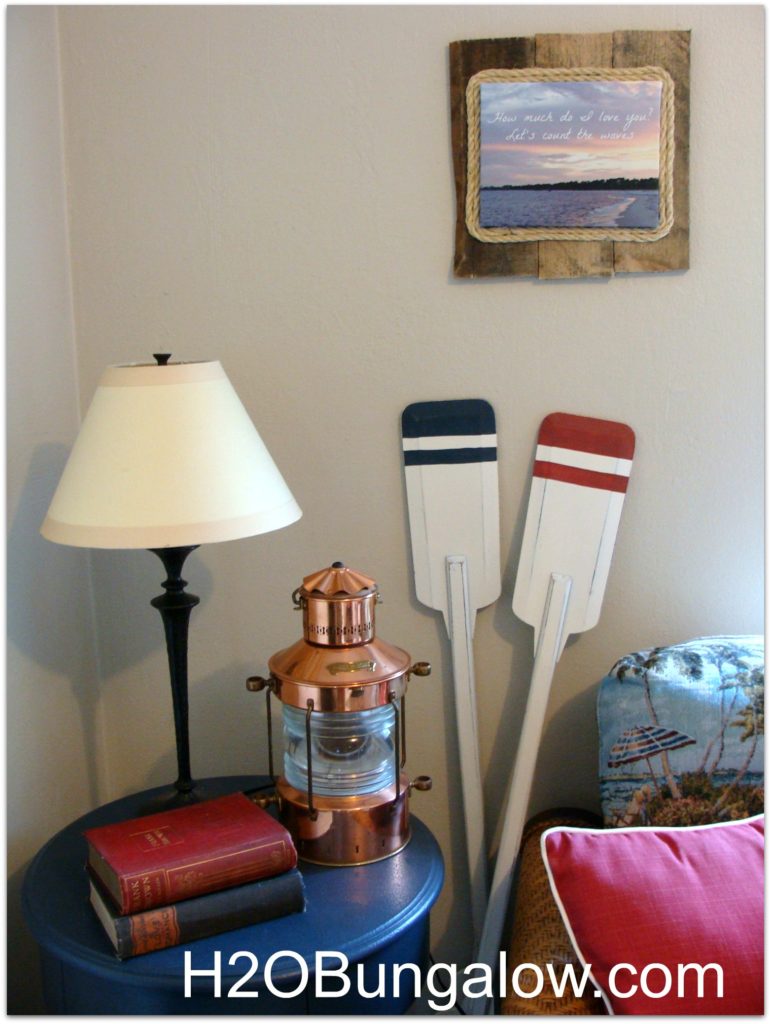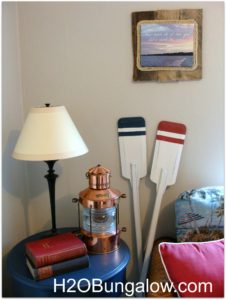 I really liked the wood background behind the canvases when I was taking the post shots for my canvas review. I thought a moment and mentally checked off what I had…leftover jute rope, some cut up sections of a pallet, hanging hardware, wood glue and my glue gun. Bingo! I had a pallet picture frame in the making to complete my photo canvas wall art.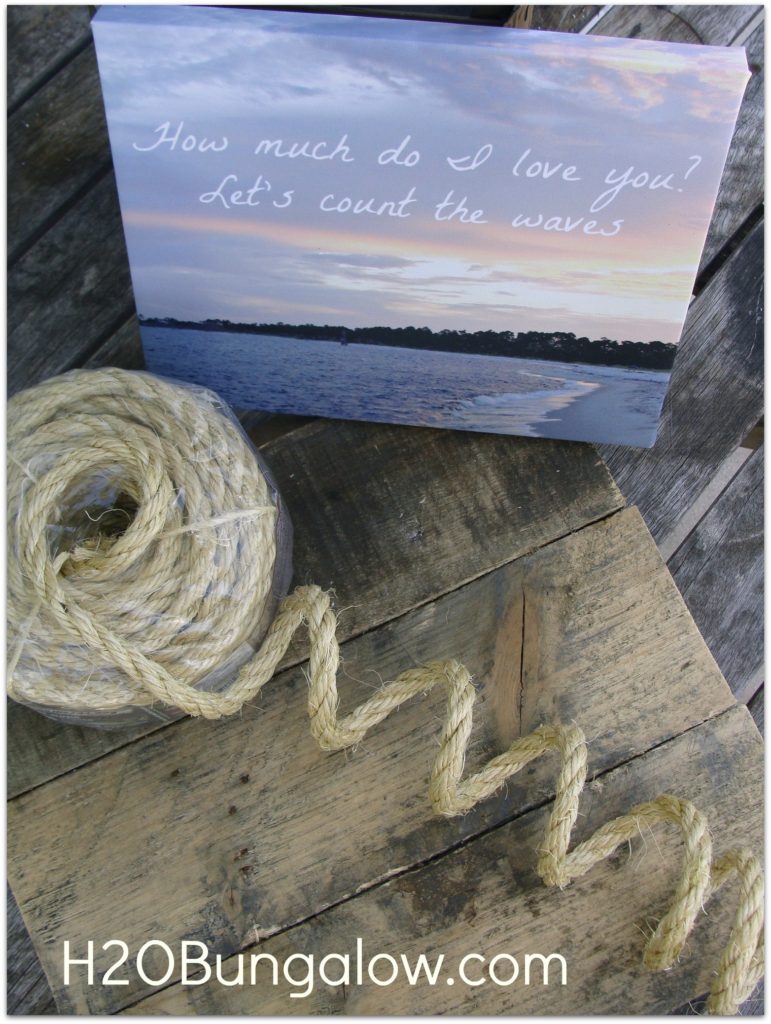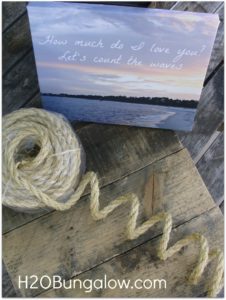 To make the pallet picture frame, I simply glued the wood pieces together and then the backing onto the wood. I literally grabbed what I had available so the backing board was an illustration board that was laying around -not even cut very straight…but whose looking ;). I used screws to hold the backing to the back of the pallet wood and placed a hanger thingy on the top. I let is sit overnight so the glue would dry. Not necessary of you use something more substantial than I did for the backing. The benefit to the lighter backing is it helps keep the picture frame a little lighter.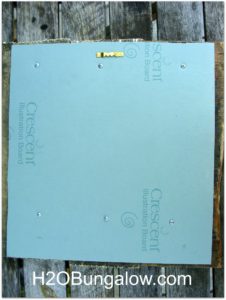 For my rope projects I like my rows to begin and end on the same row. I think it gives it a more finished look. I just taper and glue the ends like the picture below. Add as many rope rows as you like, I added two.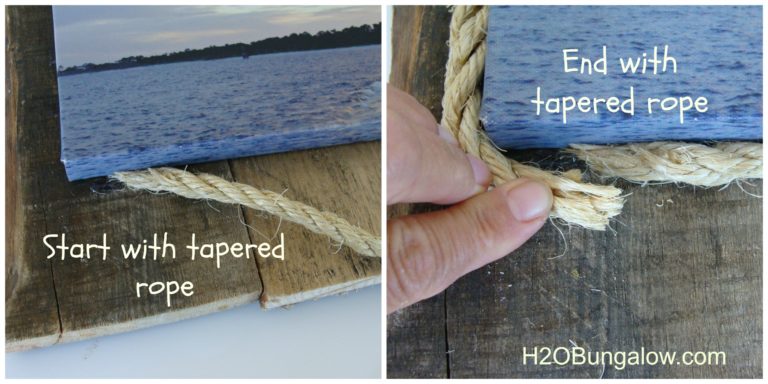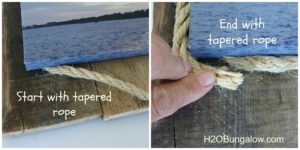 This was the easiest project..like 20 minutes of actual labor..and done. I Love it's rustic look and I think the the romantic words ad a special personal touch. I found some beachy love quotes/sayings online and tweaked it a little to fit for my husband and I. What I love most of all is that even though its wall art, to me, it's meaningful wall art. Plus, I was able to finally use some of the pallet wood that's been gathering dust in my garage.
I took this picture a few weeks ago on our road trip tour looking at colleges with our son, Austin. My husband and I had a wonderful walk on the beach. There was a spectacular sunset that night, the air was warm with a light breeze. As we walked, we were talking about how our lives will be changing in less than a year when Austin leaves for school. It's a bittersweet thought.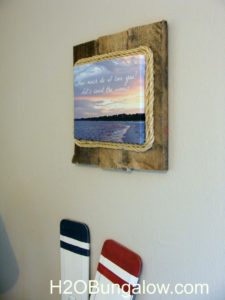 Now, every time I look at this I remember the beautiful evening and special walk my husband and I shared.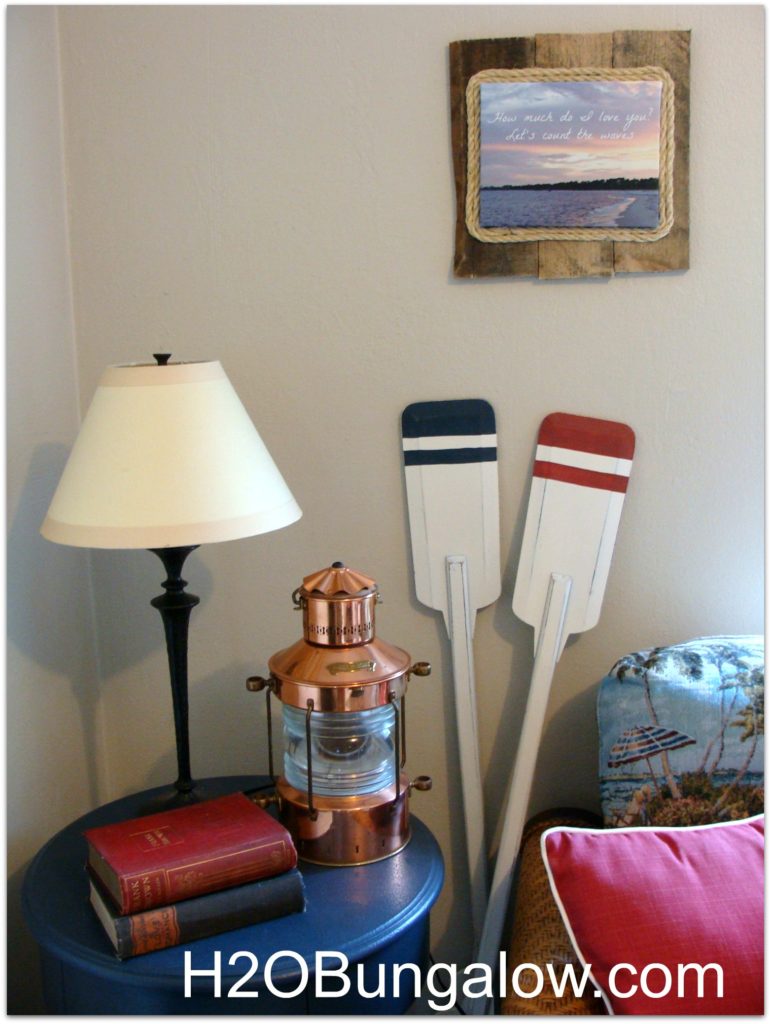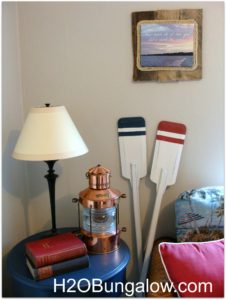 What photos do you have with special memories attached that would look great as wall art? Could you display them on a pallet picture frame like this? Have some fun & make one!