This is a sponsored post written by me on behalf of Rachio for IZEA. All opinions are 100% mine.
Friends share good stuff with their friends, right? I just installed a Rachio 3 Smart Sprinkler Controller for my butterfly garden and yard and I'm seriously loving it! Even though this is a sponsored post, I'd have shared my experience with you guys anyway. It's a great product! I can now program my watering days, times and make any adjustments right on my phone anytime, anywhere. It was easy to install, took less than 30 minutes and is compatible with any in-ground sprinkler system. It thinks for me so when I'm traveling it adjusts the watering schedule based on our local weather forecasts. Sounds awesome doesn't it?
It is!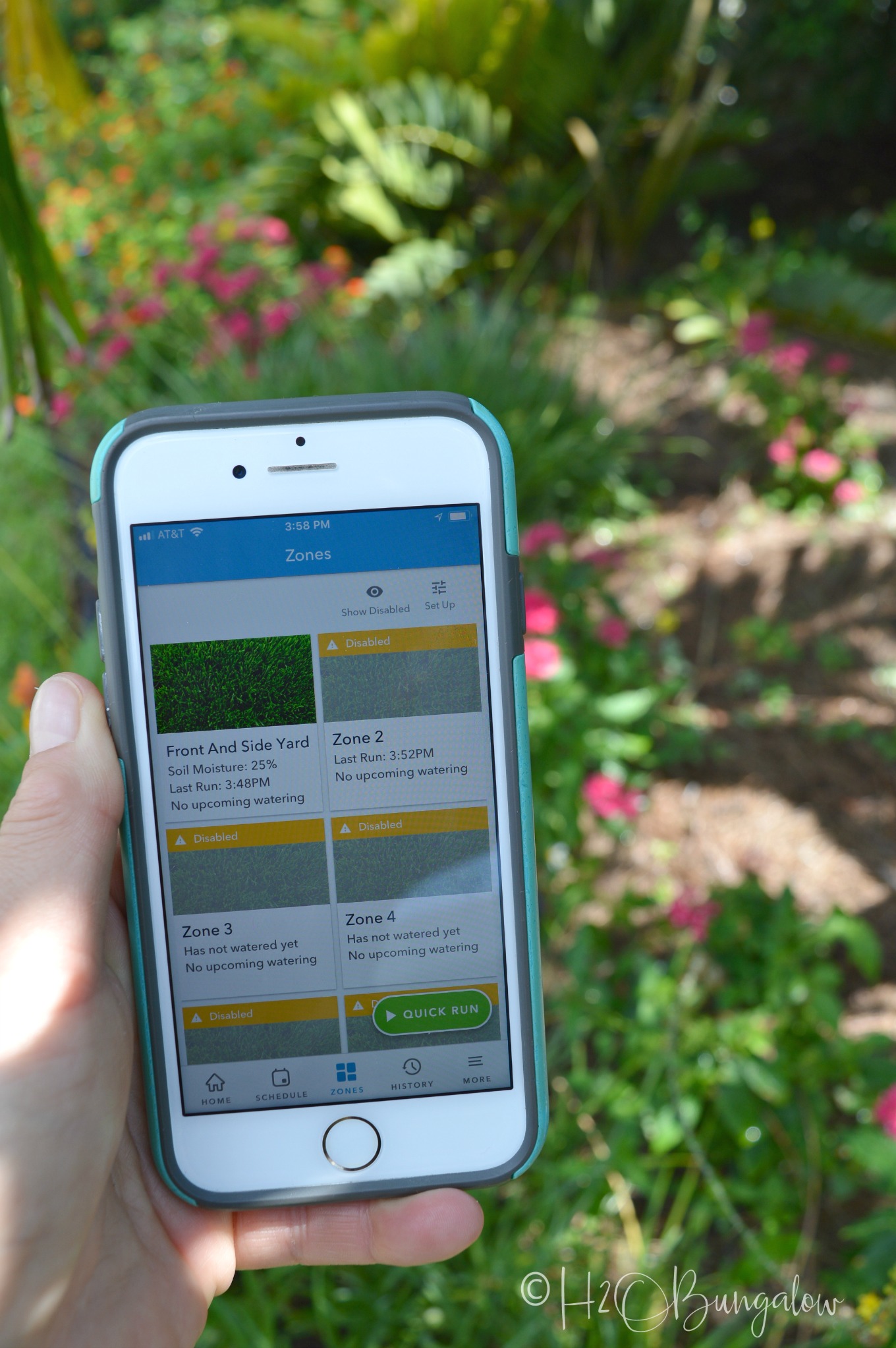 You guys know how hard I've worked on my front yard to create curb appeal on our project home. Earlier this spring I shared my Florida Garden Tour with you. It's taken almost five years to get my yard to this stage.
Like most avid DIY'ers, I'll never really be "done" working on my home. I already have plans to expand our landscaping into the backyard with more Florida native plants. It's nice to know in advance that I can set it and forget it when it comes to each planting zone's watering needs. I also don't need to worry about manually turning off the sprinklers when it's raining and forgetting to turn them back on! Have you lost plants this way? I have, especially in my window box that needs frequent watering. Plants are expensive and this means I can fix Fix dead grass spots too!
I thought I'd share with you how easy my new smart sprinkler controller was to find, set up and get running.
The Rachio products are sold exclusively through their website, Rachio.com. Now that I've used a Rachio Sprinkler Controller myself, I understand why it's the best selling, highest rated sprinkler controller available.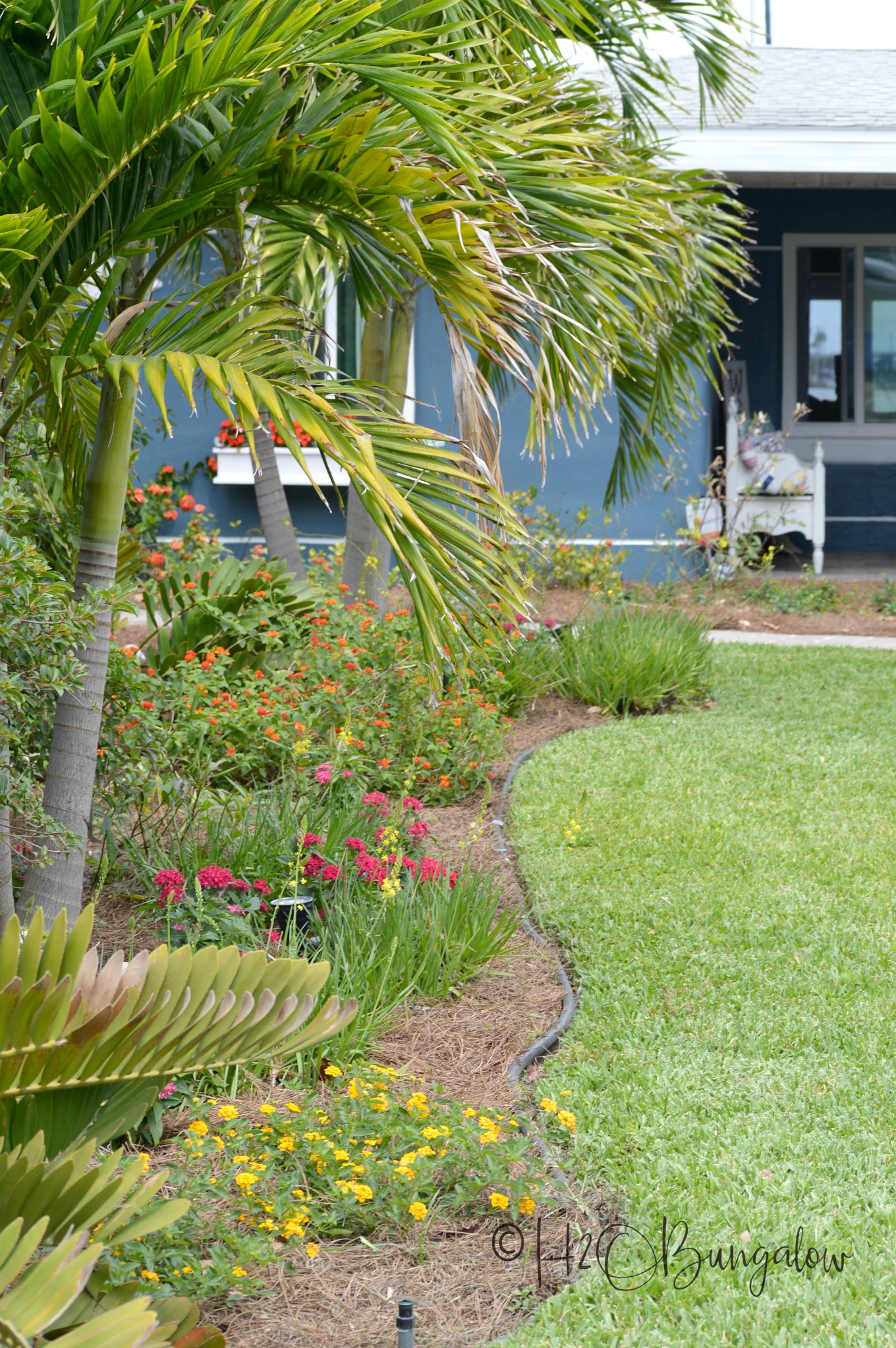 Before I show you how easy this was, I have a confession to make. Sometimes, I get intimidated when I have to work on something new, especially electronics. Give me a power tool and I'm perfectly fine, but I'm the girl who can't figure out how to turn on a TV with a remote control. In this case, my need outweighed my avoidance and I'm glad I tackled it because it was so easy!
How easy you ask? Showing you how to install a Rachio 3 Sprinkler Controller is easier than telling you, so here it goes.
This is what my Rachio Sprinkler Controller looked like when I opened the box. The picture instructions are right on top. Yes, the steps are listed with pictures!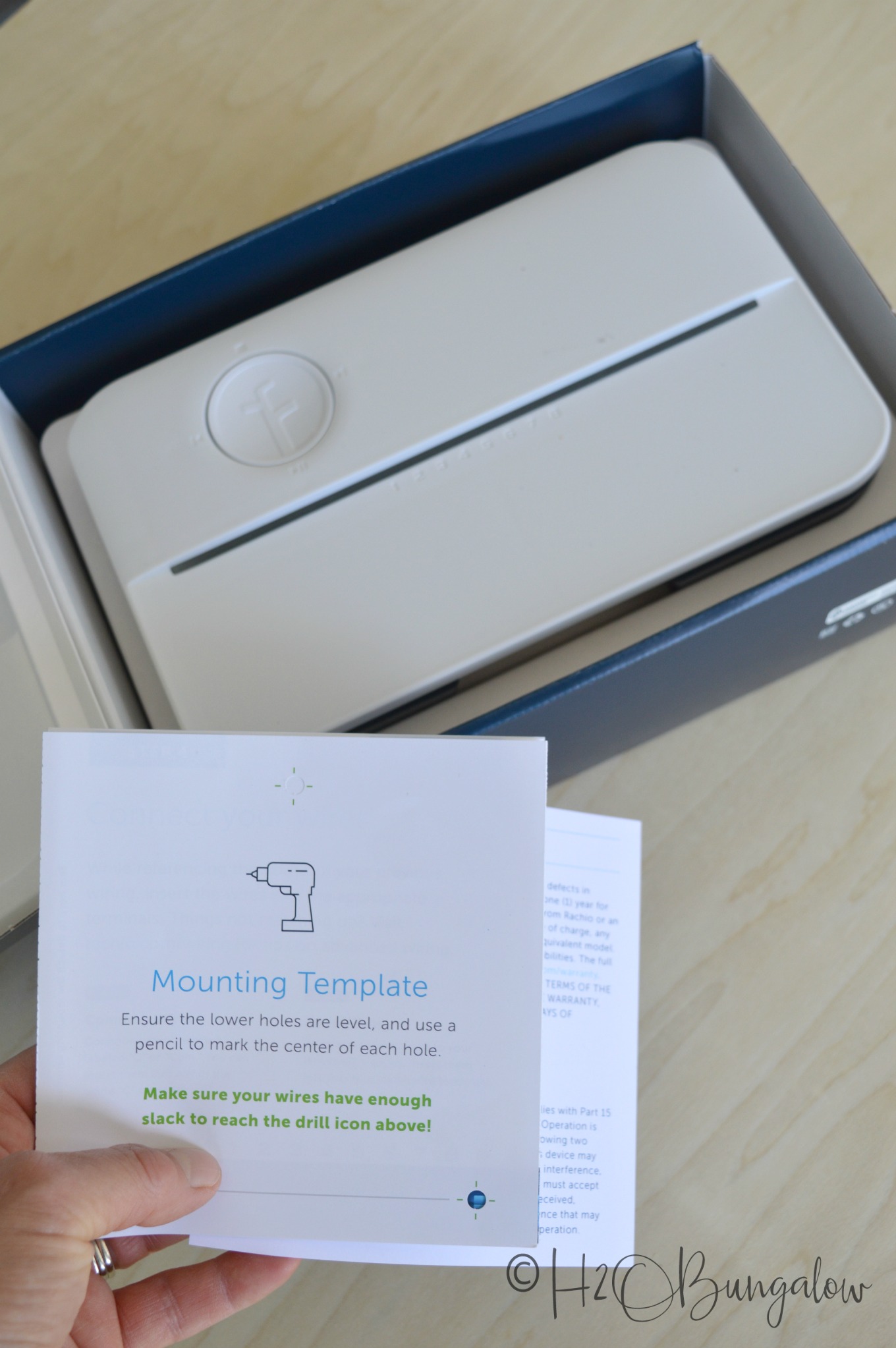 It will install on the wall right where your old sprinkler controller is. It comes with screws for drywall mounting. My garage walls are cinder block so I mounted my Rachio controller onto a board first and then hung the board on the wall. Either way, just use the template to mark where the screws go and attach your sprinkler controller.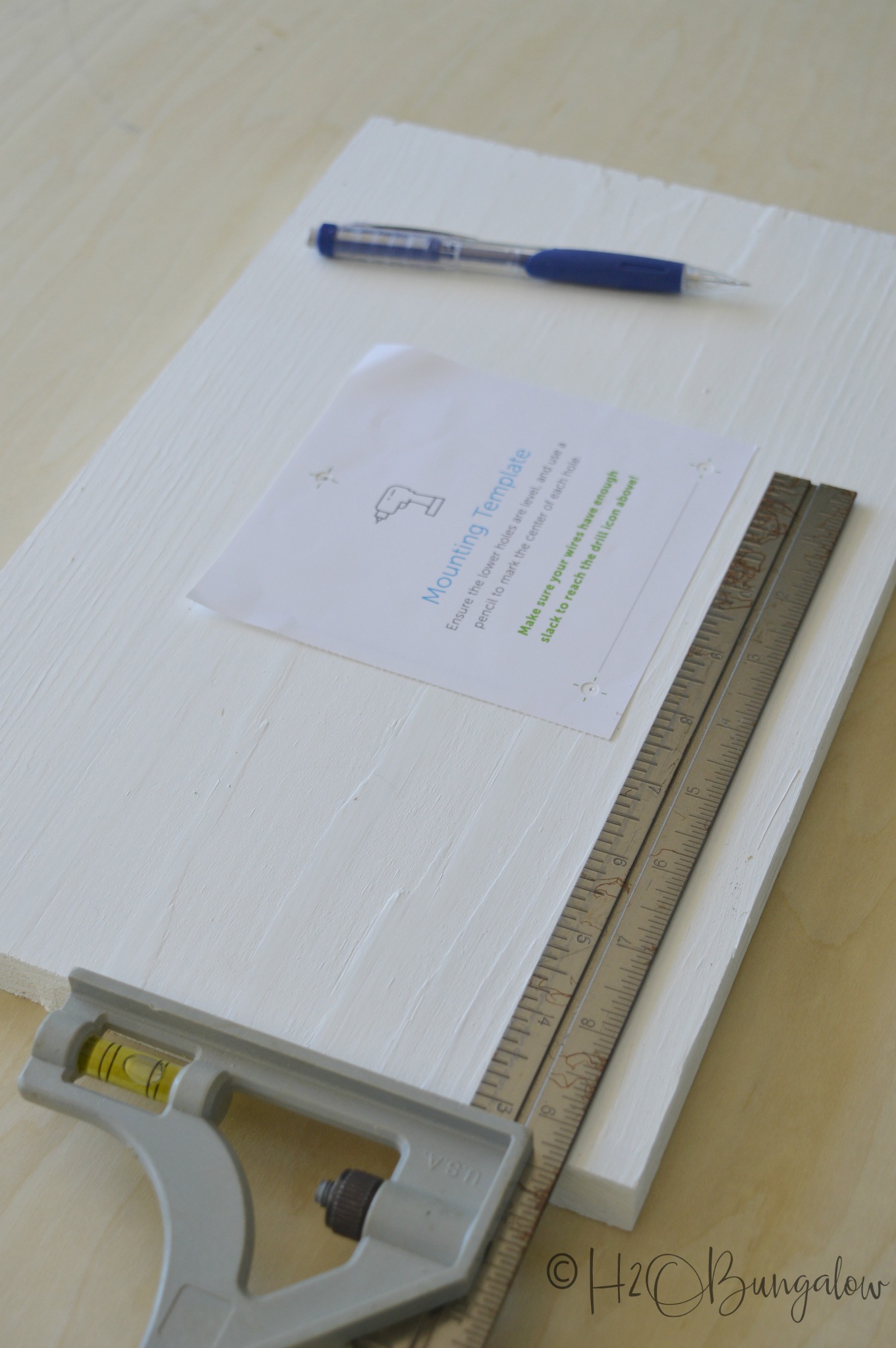 I flipped up the panel on our old sprinkler controller and took a picture with my phone. That way I knew which wires went where.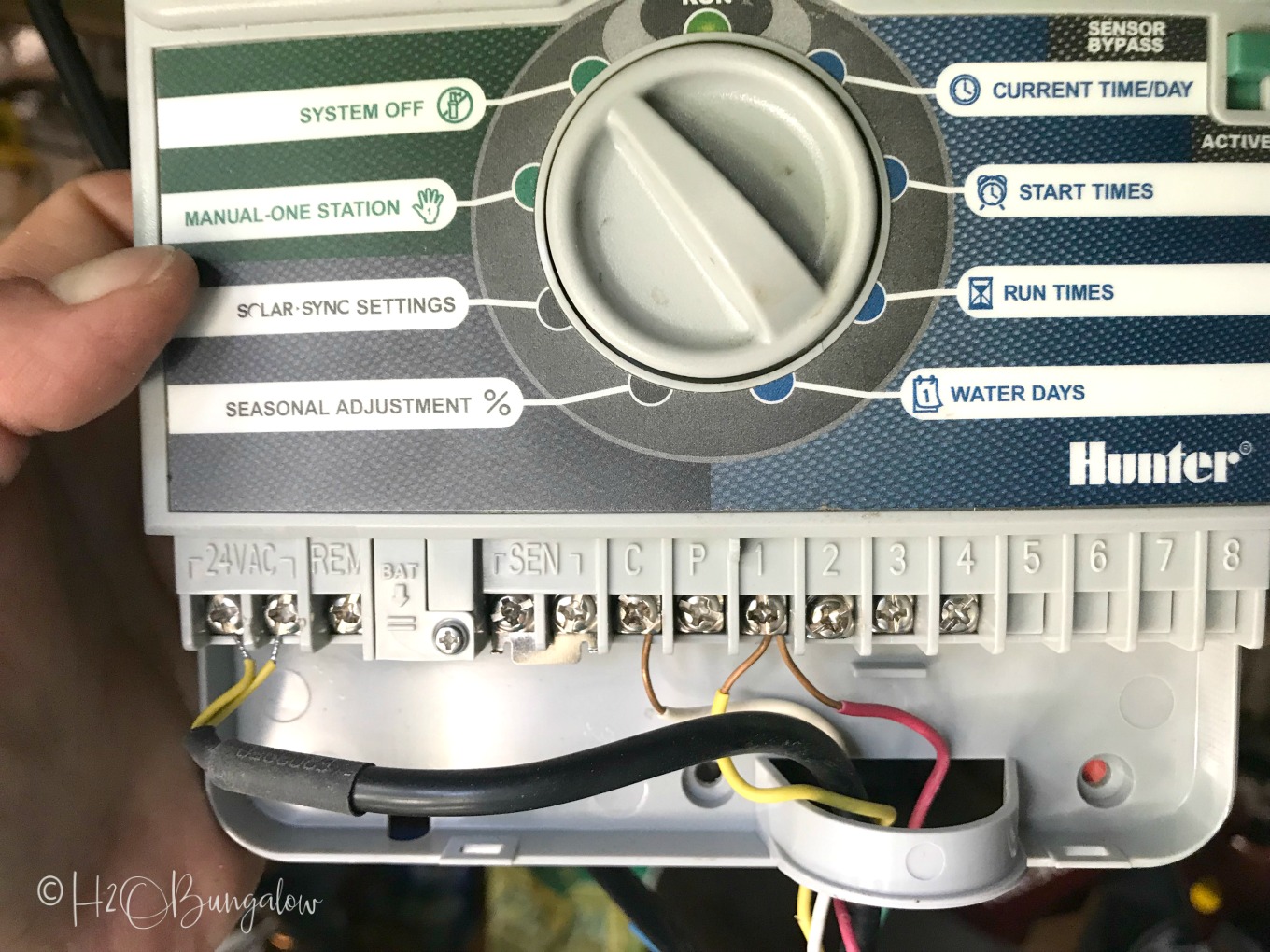 The instruction booklet has a close up picture that shows this step. I only had to move 3 wires. The C wire to the C position on the Rachio Smart controller and the zone wires. We only have 1 zone right now but will use more zones in the near future. Rachio has an 8 zone and a 16 zone model.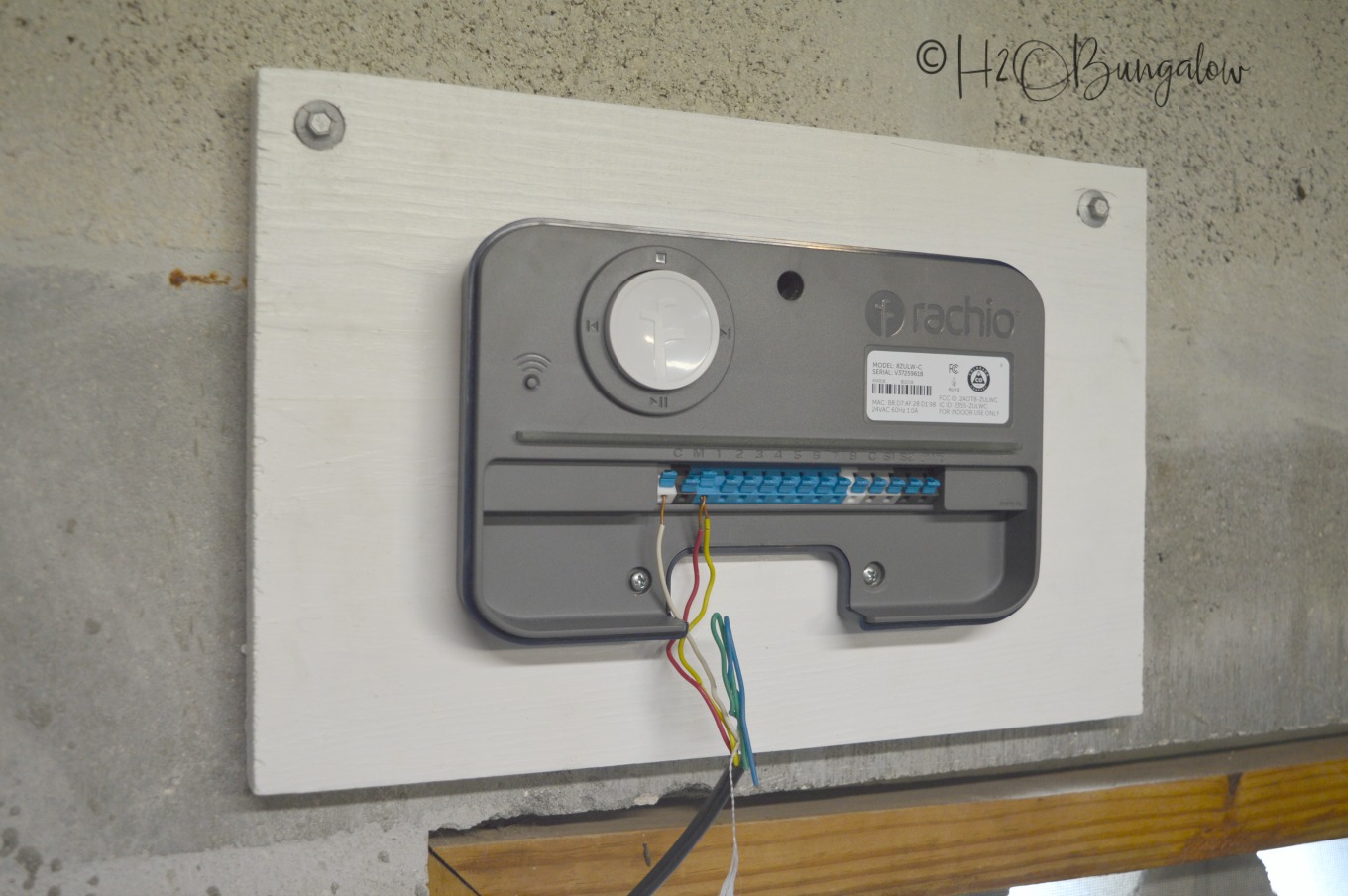 Next, I plugged in the power and downloaded the app. The app found my wi-fi network and did the rest by itself.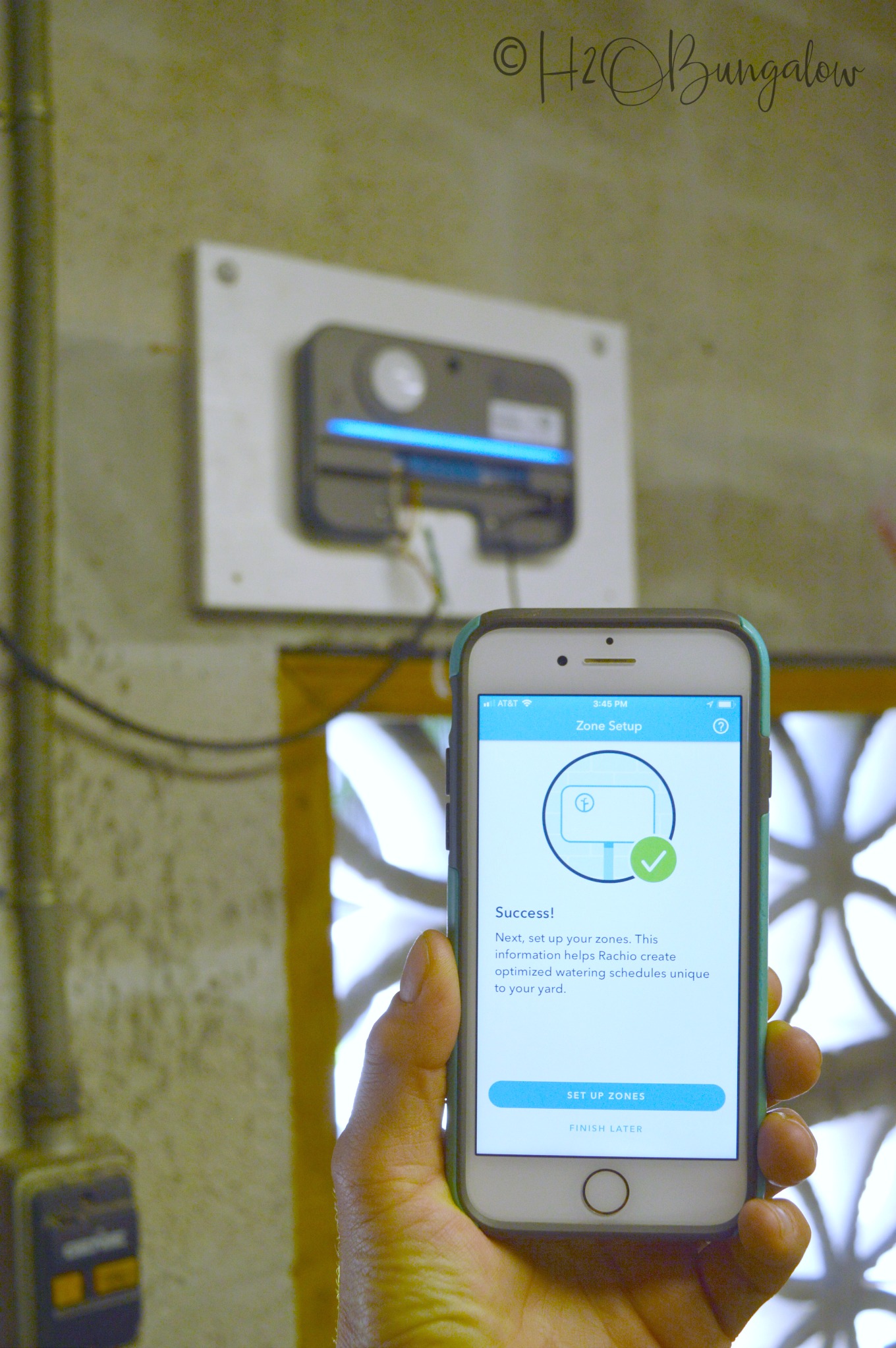 It also walked me through setting up my zones.
This is the part where using a Rachio Smart Watering System sets itself apart from a traditional sprinkler system. Each zone's needs are independently addressed. The app asked me what my main vegetation type was, what type of sprinkler heads I used, like rotating, fixed or drip, what type of soil I have, how much sun does the area get each day and if my yard was sloped, flat or in-between.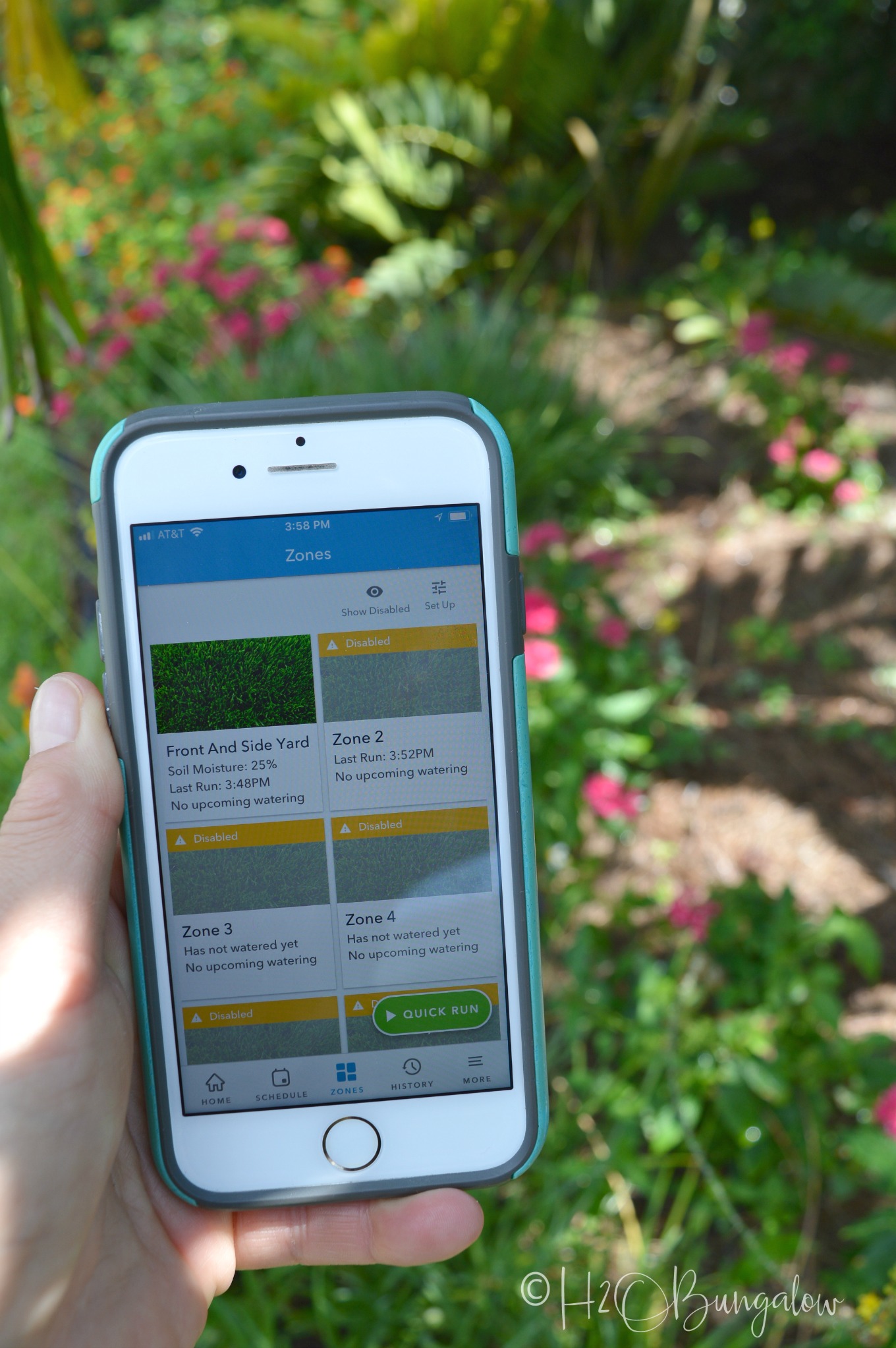 I was able to create a schedule based on time day of week, and choose to use the Exclusive Weather IntelligenceTM that uses the local weather forecast to adjust the watering as needed. That was it.
Done. In less than 30 minutes I had set up my intelligent Rachio 3 Smart Sprinkler Controller and had it programmed and ready for use.
Pin this for later!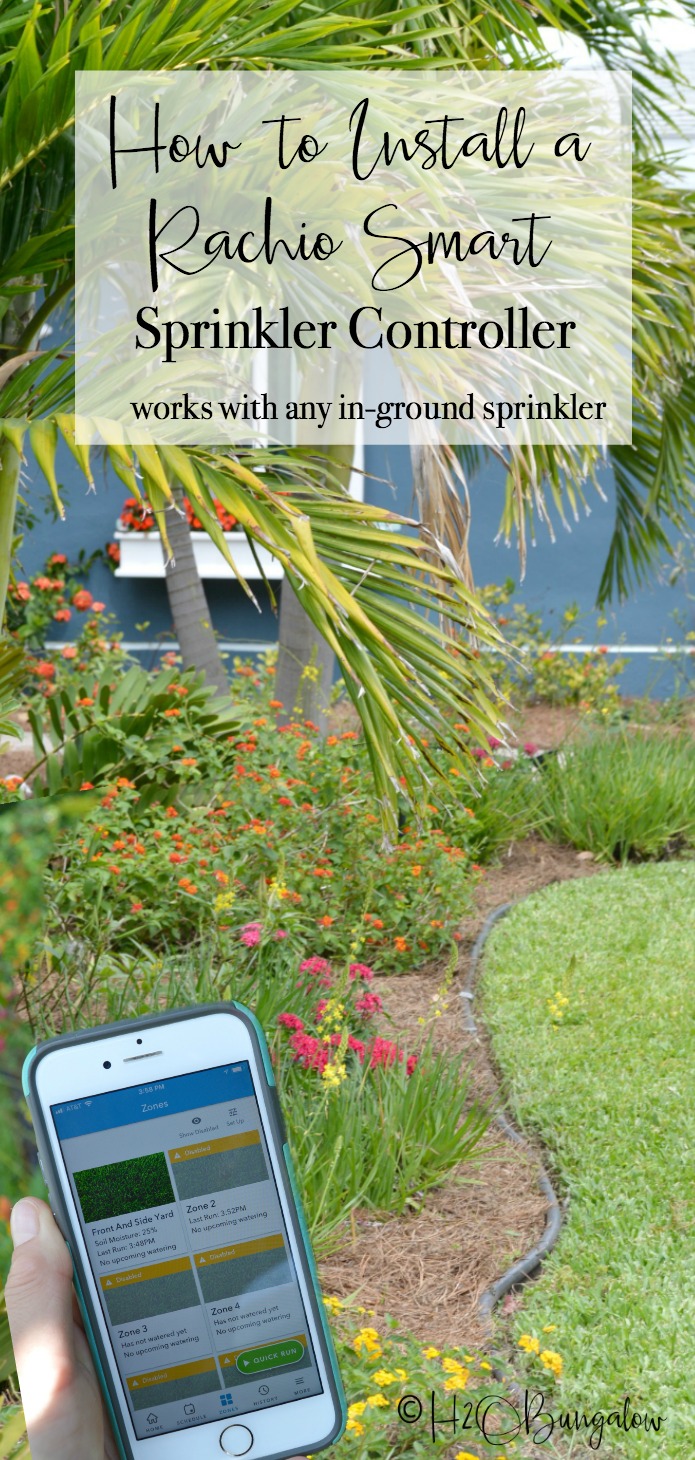 Rachio is the Smarter way to water your lawn. Check out the Rachio website to learn more about additional features like using voice commands on Alexa or Google Home, or how it works with smart home platforms like, SmartThings, Nest or IFTTT.
Like I mentioned in the beginning of this post, friends share with friends. I'd want a friend to tell me about how easy it it to install and use one of the Rachio Smart Sprinkler Controllers because it does so much more than my old unforgiving and unthinking sprinkler controller could ever do.
Guess what? Over the next two weeks use this code for $30 off: H2OBUNGALOW30. (Ends June 15th!)
Do you have friends who would love to know this technology is available and easy to use? I do!