See that person on the wire? That's me. I'm afraid of heights. Really afraid of heights, as in when I change a light bulb I get dizzy. I was scared in this picture. I almost fell just before the shot…but I figured it out and finished the challenge. This picture caught the toughest part of a high wire adventure I finished last week. It was 8 segments and 2 layers high.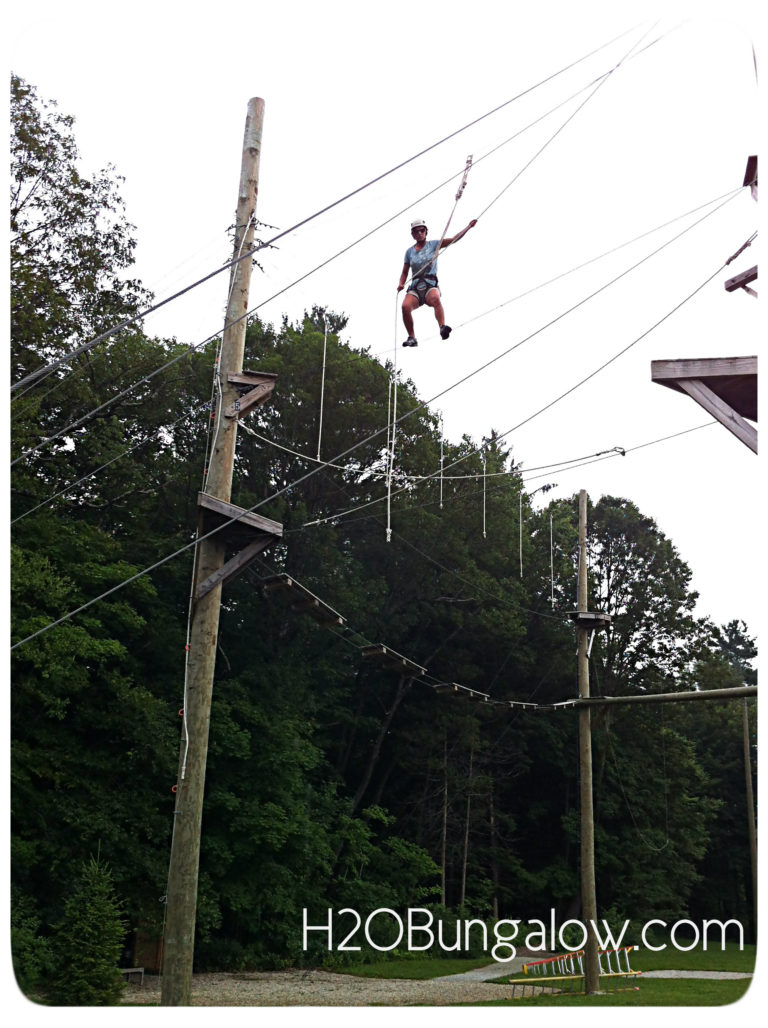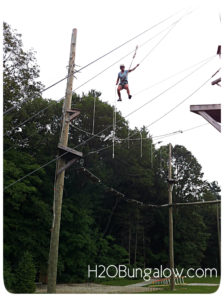 And the picture below? This is me too. I've always wanted to be able to work power tools…more than just a drill. I bought this jigsaw and it sat in the box…for weeks. Guess what? I can do it…and well!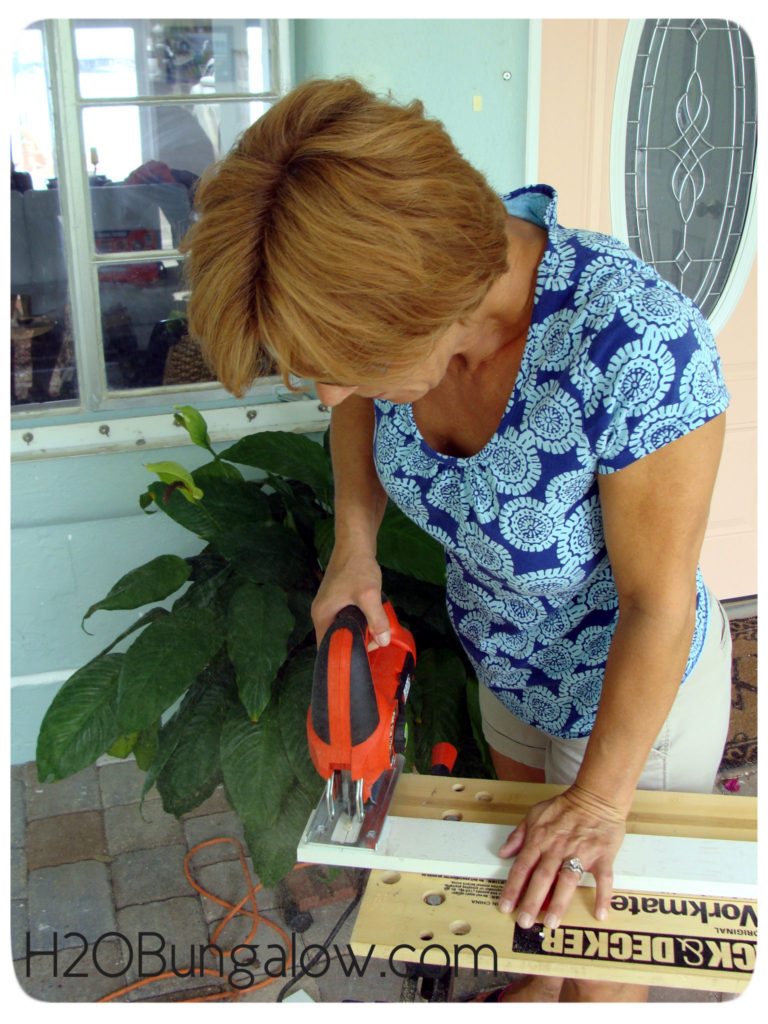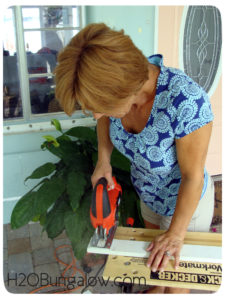 What's my point? You can do it too! Whatever it is, whatever you've been on the fence about…go for it. Chances are it isn't nearly as intimidating as you thought. And guess what else? You'll feel empowered, strong and really proud of yourself!
What am I making? I'll show you in just a few days 🙂 Until then my friends… Step out of your comfort zone!