This is a sponsored post written by me on behalf of Nationwide Mutual Insurance Company. All opinions are 100% mine.
Nationwide provided me with information regarding its Nationwide Learning Center article on Home Remodeling Safety.
Paint and paintbrushes ready? Check. Tools and supplies? Check. What else do I need to prepare before a remodel? Safety planning. Prepare for your next project by using these remodeling safety tips below.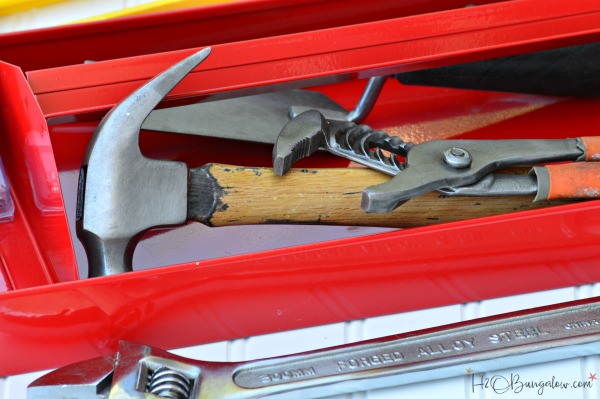 You guys know I've spent the last several weeks in VT working on the North House. Some of the projects have been small and some have been a lot more involved. I am a serial remodeler by nature and I know it. My family and friends know it, and by now many of you guys know this as well. One of the many things I've learned from all the home improvement projects I've done is safety is always #1 on the list.
Remodeling and home improvement projects are fun and exciting. It's easy to forget safety precautions in the excitement of the moment or when you're tired. A little upfront planning and preparation ensures important safety details don't get overlooked. Put the below remodeling safety tips into action for your next home improvement project and make safety a priority.
Remodeling Safety Tips to Think About When Planning a Remodel
Remodeling and safety in the planning stage
A good remodel or DIY project includes a safety plan upfront. In other words, plan on planning for safety 🙂 All home improvement projects, big or small should have a safety checklist.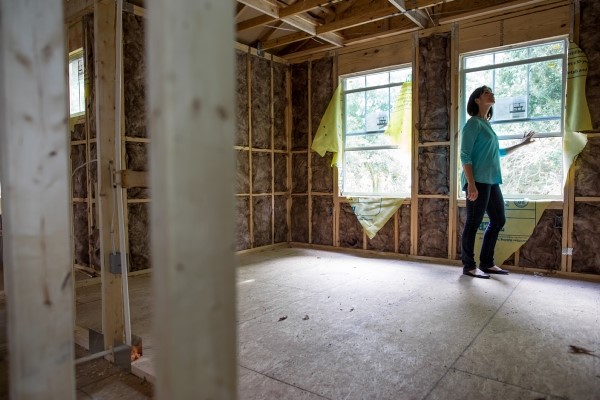 Safety Supplies
Include a list of safety items you'll need on your shopping list. Will your project require safety goggles, gloves or ear protection? If this type of remodel project is new to you it's a good time to do some research on safety precautions and supplies you may not know about. Check that safety equipment you already have is in good shape. Add any items that need to be replaced onto the shopping list.
Timing is everything
Planning a new home improvement project around vacation time, holidays and visitors is smart. It's no fun to be rushed or have people stepping over and through your work area. Give yourself plenty of time for the project to run late or for mishaps. Murphy's Law will almost always happen. Just last week in the North House, the granite for the kitchen was delivered on time which was great. Unfortunately, there was a mistake in the measurements and they had to redo it all. This put painting the cabinets back a week! A week that cut my entire schedule too close for comfort in finishing all the projects I needed to before leaving to go home to Fl 🙁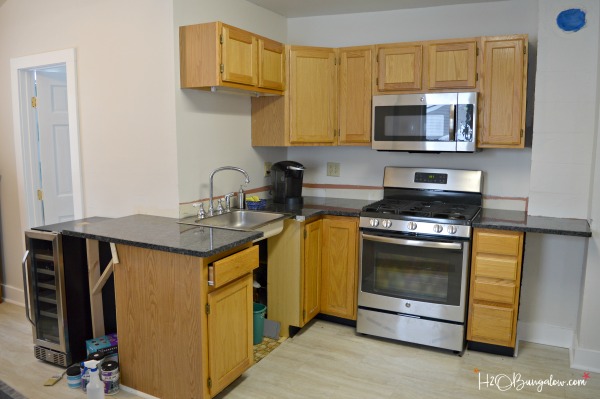 Family members
Keep kids, pets, and adults with special care needs in mind while planning a home improvement project. Things like where you'll keep the pets while the doors are open and people are walking in and out. How to keep kids or pets from walking through a work area and where you'll put the supplies to be sure no one gets into something they shouldn't are a few sample questions you should ask yourself.
The right people for the right job
Don't take risks. Don't DIY what isn't reasonable to do.
Hire the right person for the job. Things like checking credentials. When asking for references ask for the last 3 jobs they did rather than letting them choose which ones to share. Other important items like checking that the contractor has the proper insurance and listing out all the work to be done in detail is always a must. I found excellent information in Nationwide's Home Remodeling Safety Considerations article. It had smart remodeling safety tips and useful information that applied to all remodeling projects DIY or not.
Be sure to pin this graphic to help you remember these points for your next home improvement project!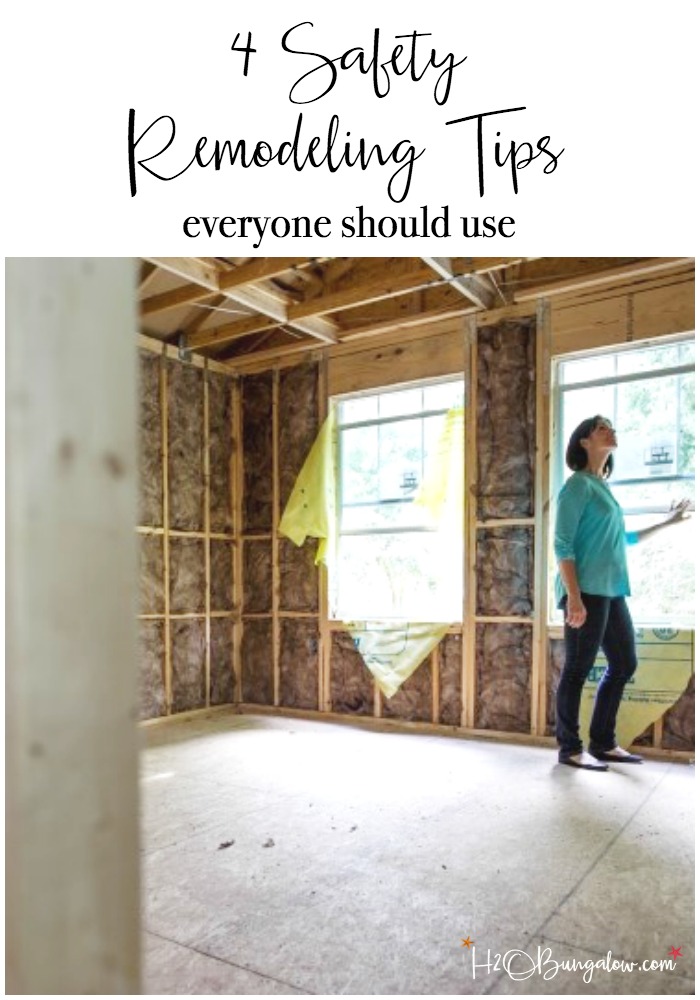 The bottom line is plan for and include safety procedures and equipment on all your home improvement projects. Besides the safety tips I mentioned above and the ones included in the Nationwide Home Safety Considerations Article, do you have any favorite remodeling safety tips you can share? Leave them in the comment section below!