Today I'm sharing how to install a slow close toilet seat cover. You'll save big bucks over hiring someone to change one, and won't have that awful bang noise when someone flings the seat down.
I stood in the small bath downstairs in the North House, trying to figure out where to start. Paint? Decor? Scrubbing off the unidentified goo that dripped down the wall? Or…the one thing I could do in a few minutes, that had to be addressed, the off colored toilet seat that constantly banged when the seat was lowered. Mind you, this wasn't on the top of my fun DIY list, but I couldn't justify paying someone to do a task so simple that I could do for under $25.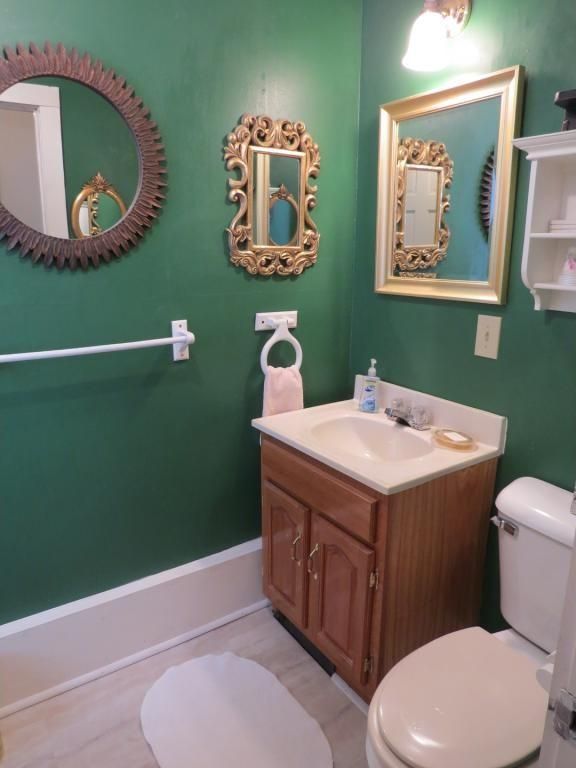 You can change out an old worn or wrong colored commode seat and install a slow close toilet seat yourself. You've got this! It's really easy and can be done in about 15 minutes.
How To Change A Toilet Seat And Install A Slow Close Toilet Seat
Install a slow close toilet seat with these simple items below. I use affiliate links to help you find the supplies I used.
flat head and Phillips head screwdrivers
disinfectant and cleaning rags
Pick the right toilet seat size
Step one: Pick the right size toilet seat replacement. Measure the width and length of the current seat. You'll need to know whether you have a universal or elongated toilet seat. A typical toilet seat is 14″ to 14 1/2″ wide. A typical elongated seat is 18″ to 19″ inches long and a round seat is 16″ to 17″ long. The picture below is an elongated seat. The bolt distance is pretty standard on all toilets.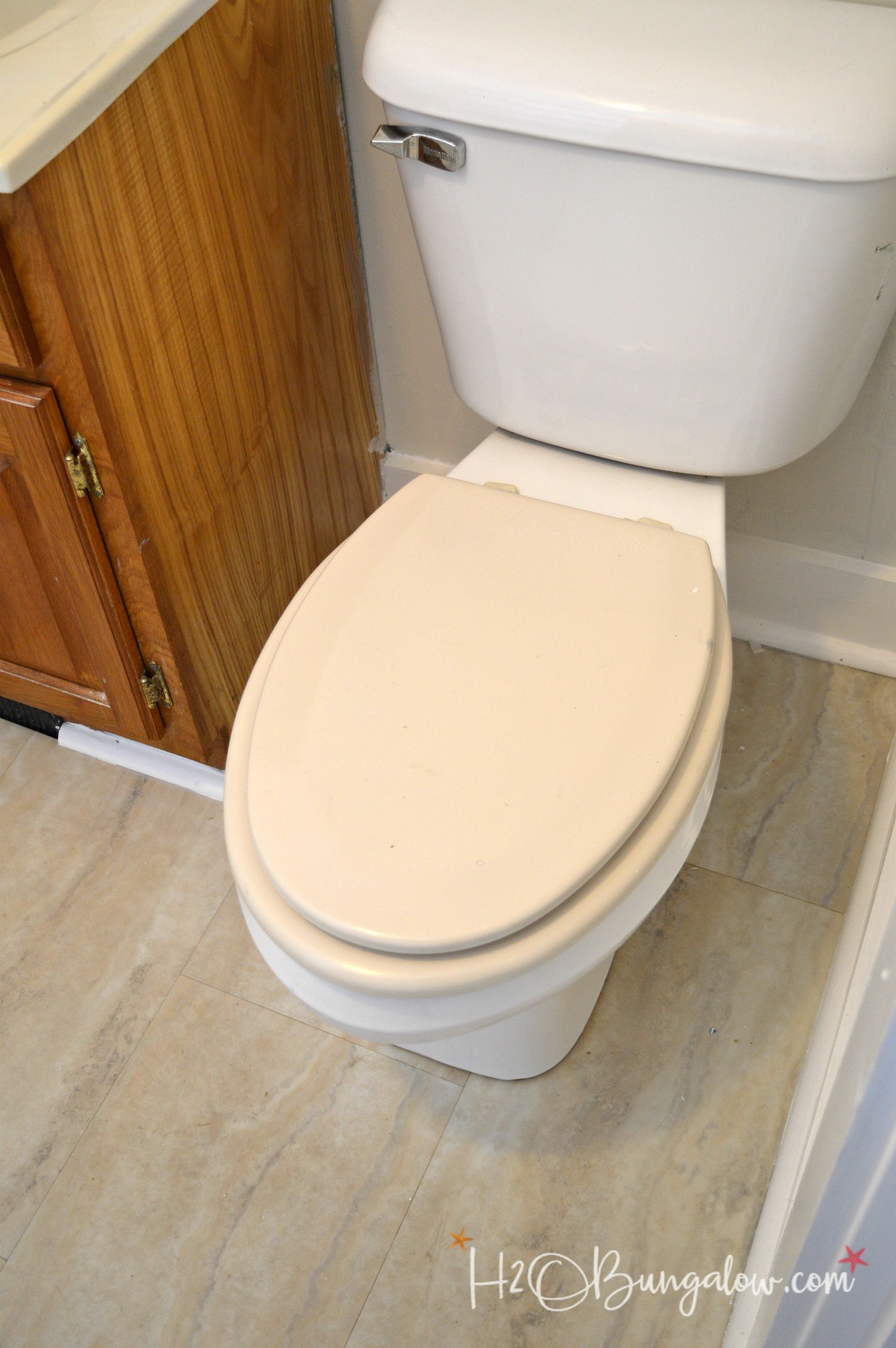 Remove the toilet seat
Step two: Flip the top of the two bolt covers up with a flat head screwdriver. Spray some disinfectant cleaner and give it a quick wipe down. Yuck! Use the screwdriver to unscrew the bolts. This toilet seat cover had plastic bolt heads on the underside. I held them with my fingers to prevent the entire screw from turning. It was a little awkward trying to hold the bolt and unscrew the bolt but it didn't take strength.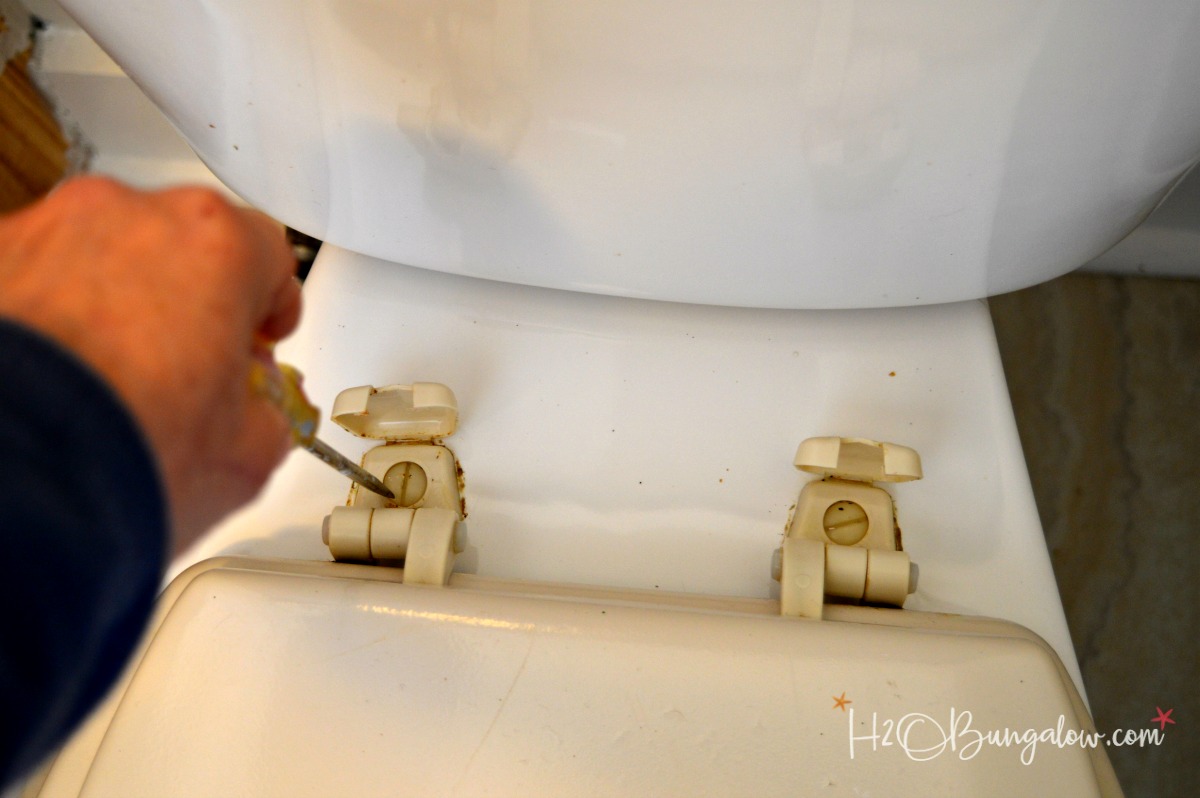 Step three: Take the old parts off and wipe down the area.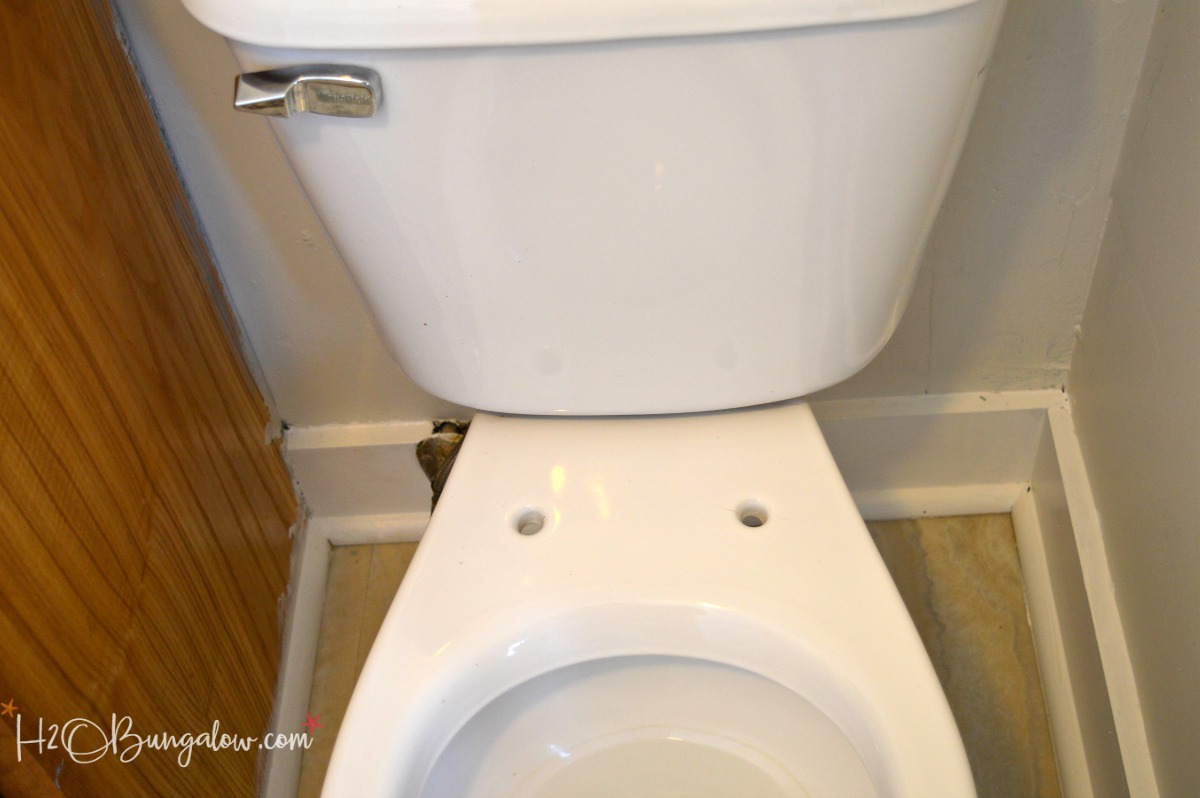 Put on the new toilet seat
Step 4: Read the simple direction that come with your replacement commode seat. The toilet seat cover I used had a gasket that I put into the bolt well.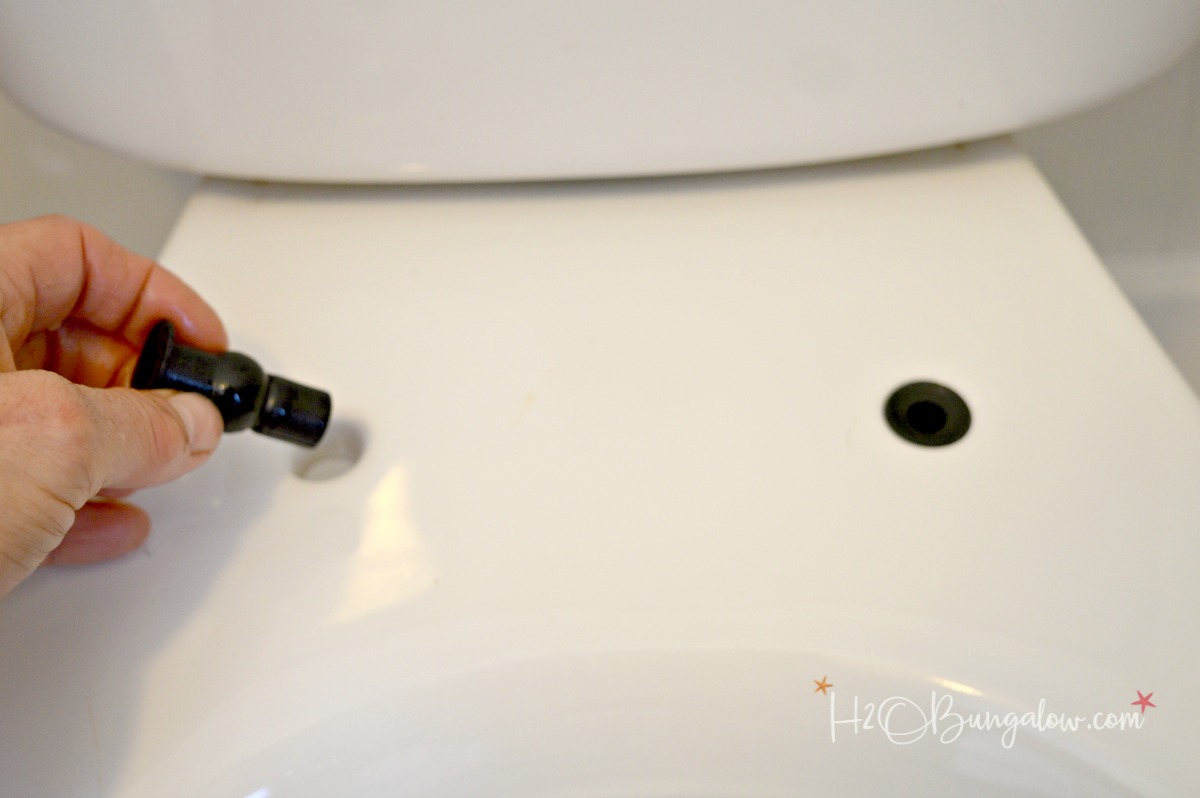 Step 5: Position the replacement toilet seat cover onto the toilet and attach with the included screws.
Step 6: Snap the bolt covers closed by pushing them down until they snap close.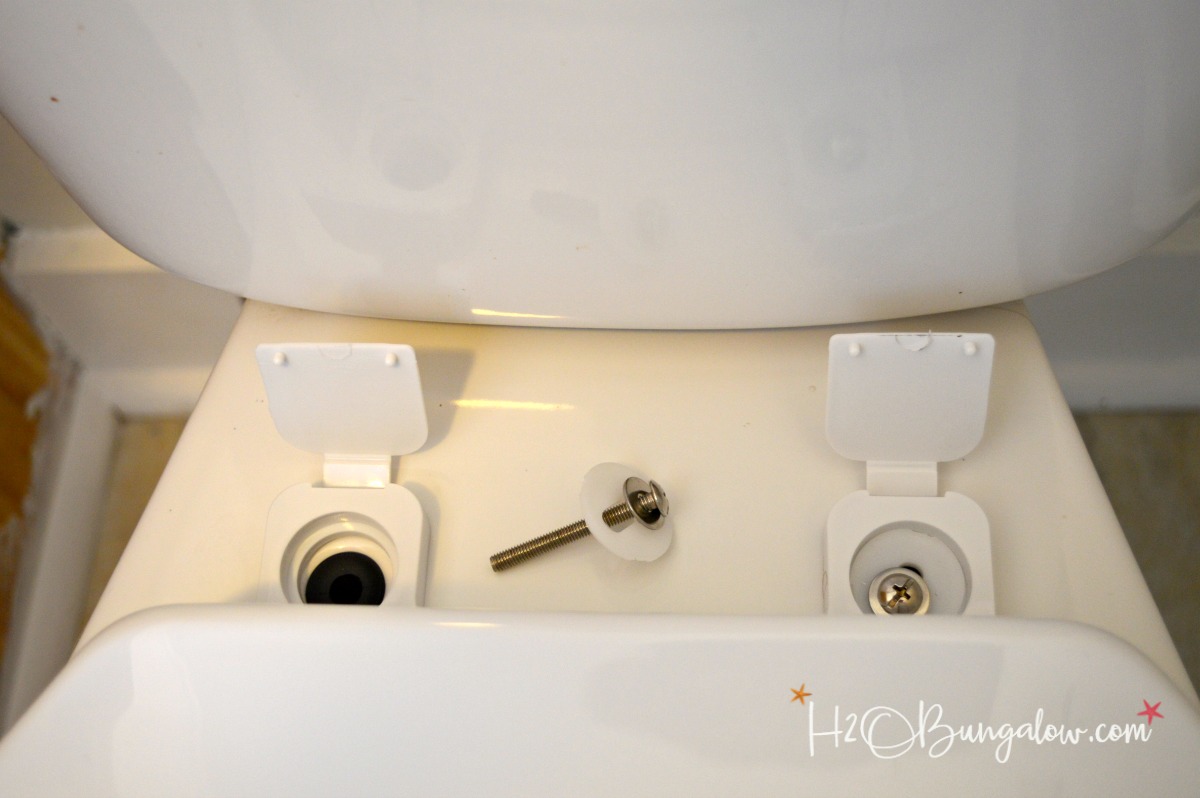 That's it! It's so easy to change an old toilet seat cover to a slow close toilet seat cover. If you have an old and worn commode seat or a different color seat like this one it's an easy and quick change. Yes, I tackled a few more items in the downstairs bath. I can't wait to share my next project in this little half bath makeover!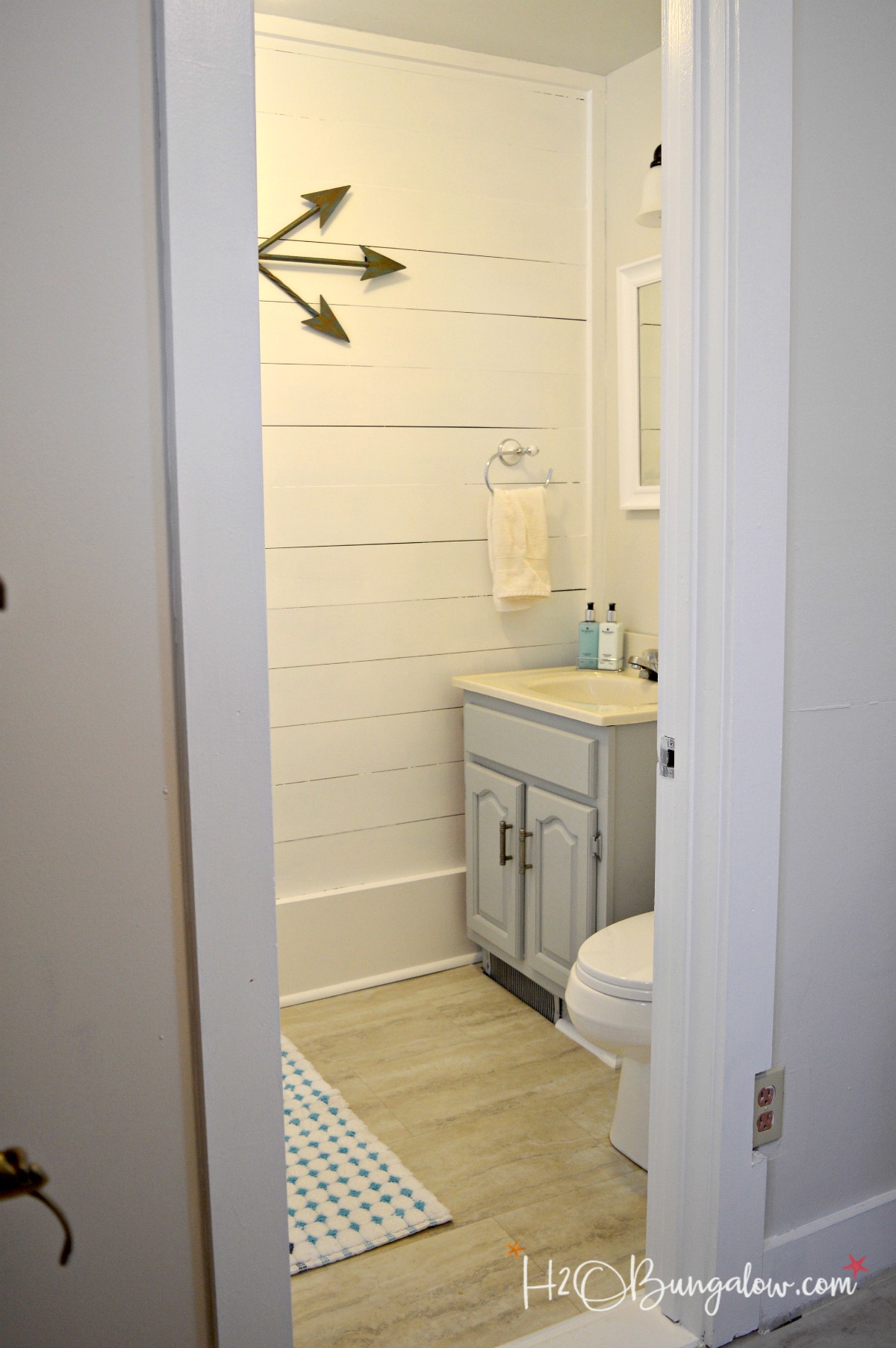 Pin this to save this for later!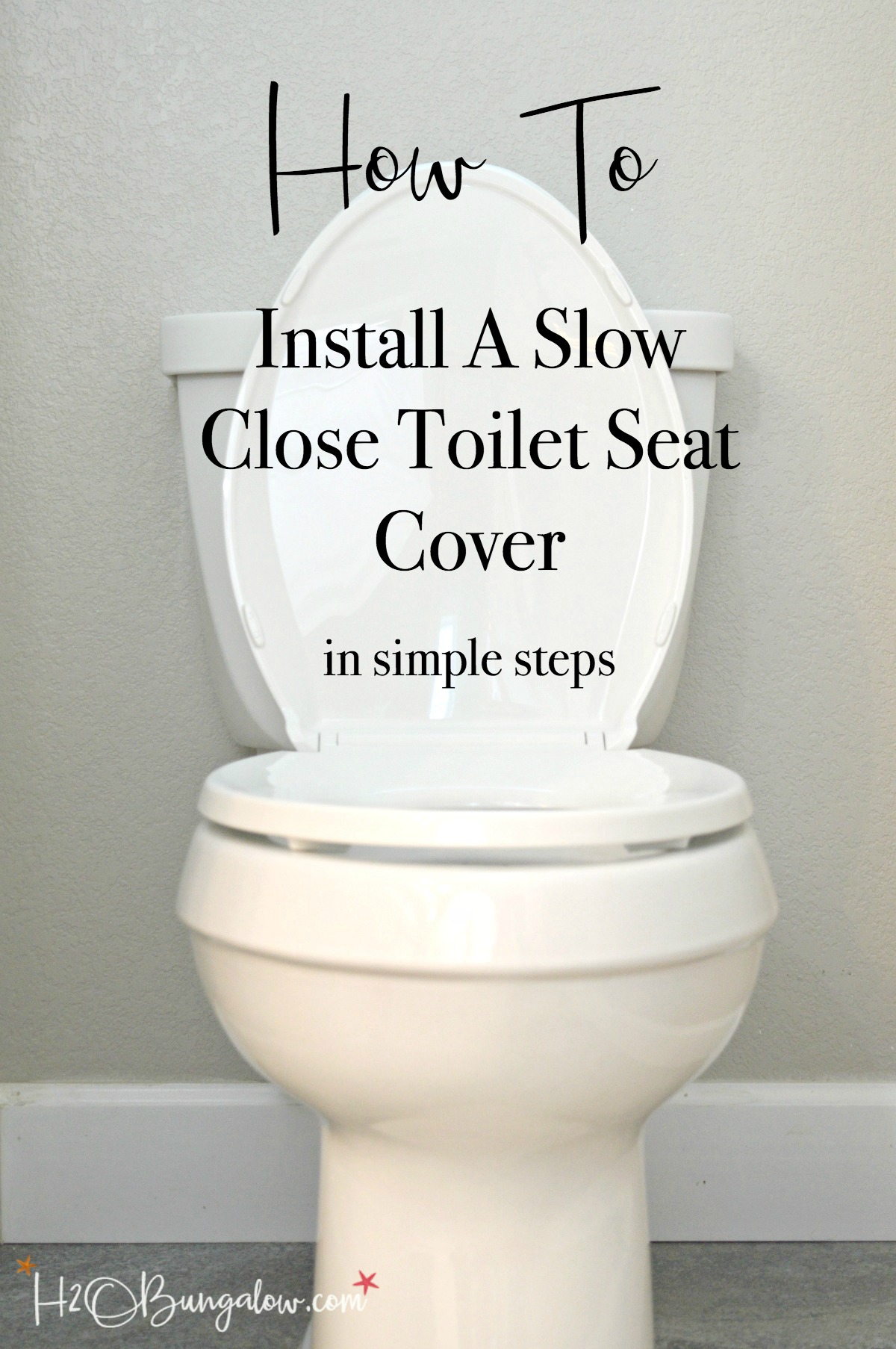 Like practical home improvement DIY's to save money? You may also like these other projects I've shared.
How To Lubricate Door Locks and Hinges
Three Ways To Prevent Door Knob Holes In Walls
Genius Painters Tape Tips For Perfect Trim And Doors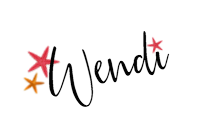 You'll find my project linked up to these fabulous parties!
Love a good dose of DIY home decor, home improvement, the challenge of woodworking and creative ways to make your home look fabulous?
Me too!
I'd love to share mine with you. Click here to sign up for my post emails and I'll send a quick note when I have a new project to share.