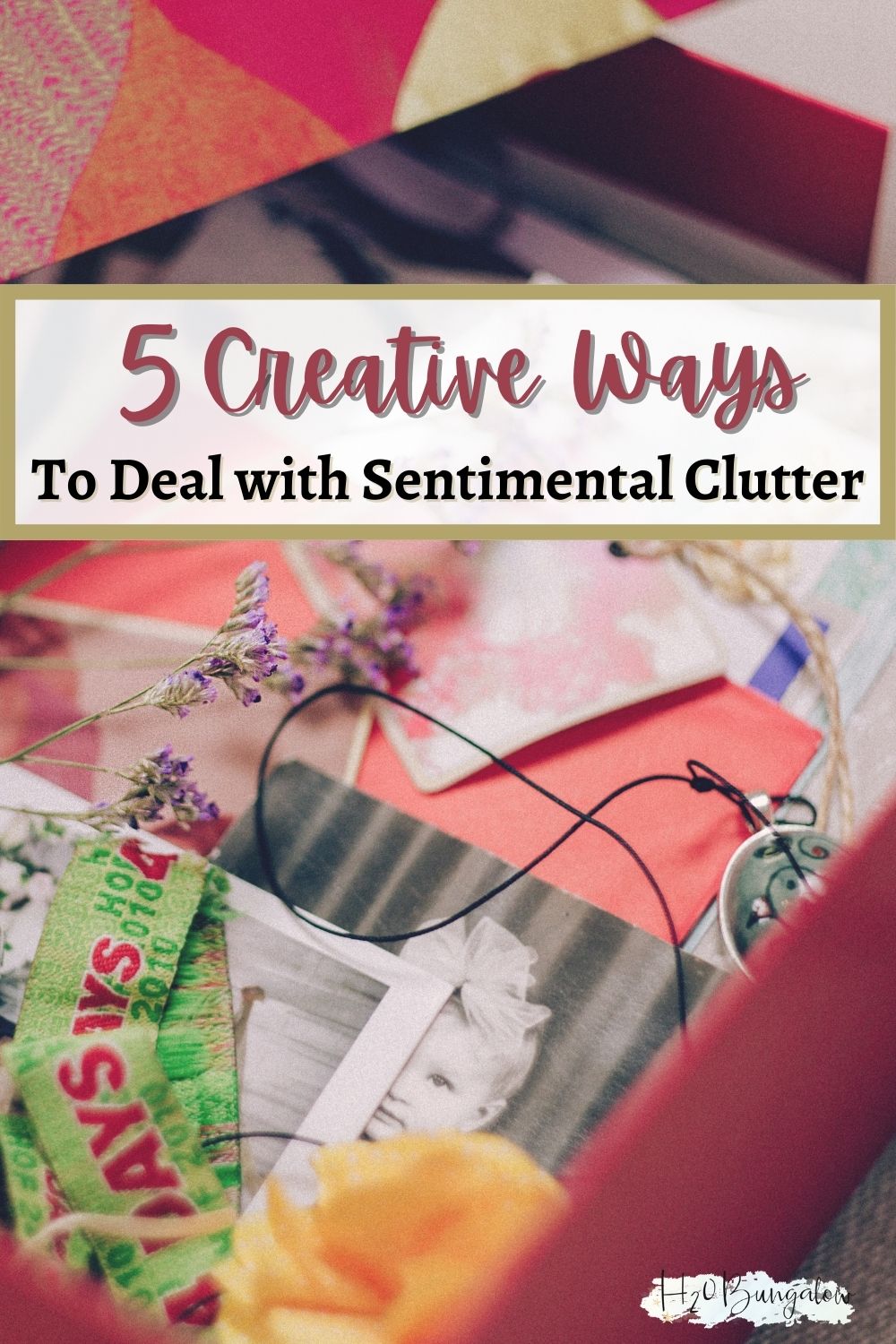 Today I have 5 creative ways to deal with sentimental clutter that will help you sort through, eliminate or put to use the sentimental clutter that takes up space in your home and life.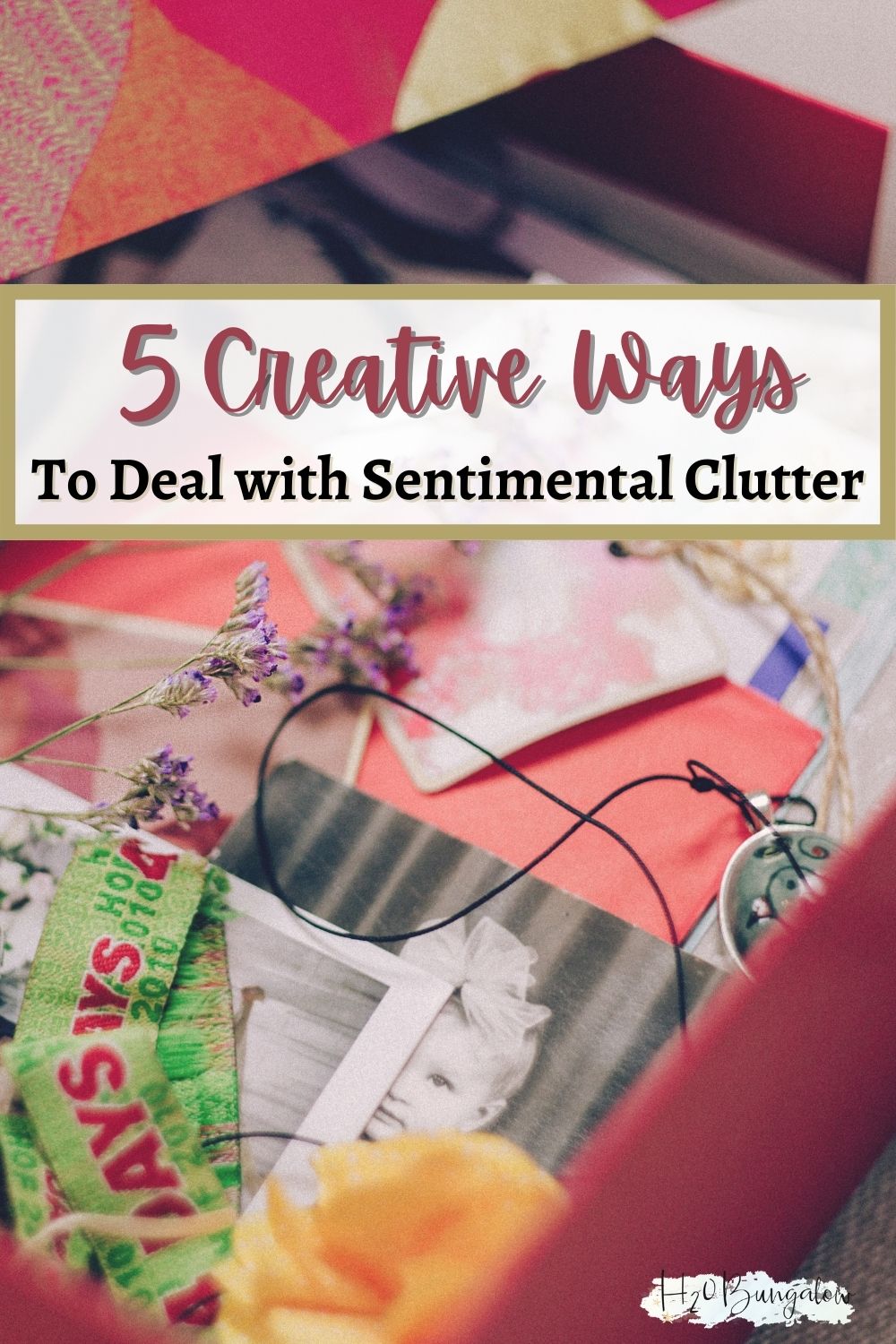 Looking for more organizing ideas? Check out How To Organize A Small Kitchen And Get More Space or these 5 Best Kitchen Organizing Ideas For Small Spaces and these Small Home Organizing Strategies
Creative Ways to Deal with Sentimental Clutter
I love small house living for all the benefits that come with it, less housework, lower utility bills … even less yard to take care of! To me, the biggest challenge of small home living is that everything competes for space.
Drawer space, wall space and floor space are all premium items. One space issue that is becoming a real problem for us is the sentimental clutter we keep that continues to grow as we get older.
Seriously, what do you do with the first pair of jeans your child wore, the family tea set, notes, letters and trinkets from your teens, an old golf club set and a few very traditional old oil paintings and plenty more boxes of stuff?
It's a whole lotta sentimental clutter and it's taking up my limited space!
This has become a hot topic in our household lately and I know we aren't the only ones who deal with this dilemma. I'm talking about creative ways to deal with sentimental clutter today and sharing with you guys how I plan on facing this challenge.
I'm starting at the unpacking stage. Right from the start when I open a box that we've stored. That's when I'll make a decision based on my list below.
1. Find a new use for an old item.
Upcycle or recycle your treasures into something you'll use. Make a quilt or a pillow from the baby clothes, blankets and old T-shirts you've saved.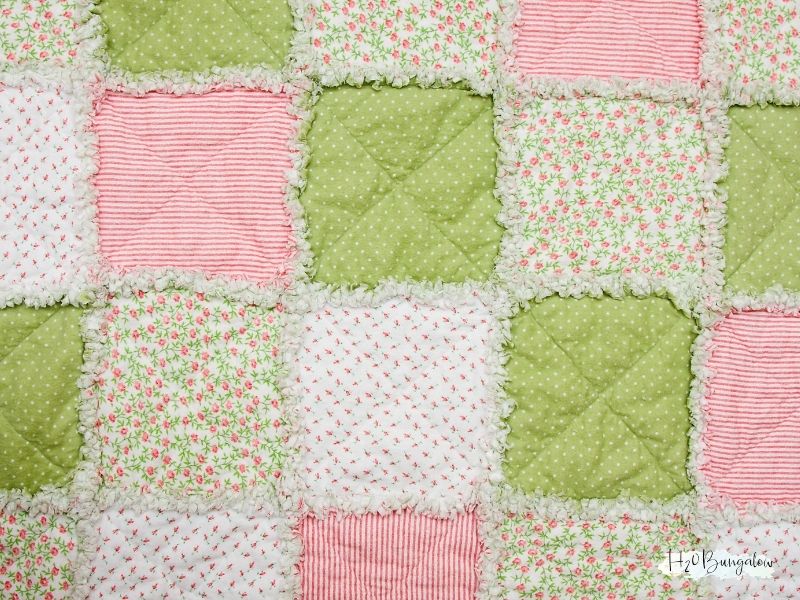 2. Transform a piece of furniture into something you love.
Unless you have a museum quality item, chances are its greatest value is to you.
Paint an old dresser or chair in your colors and make it fit in a special place. I gave my daughter's dresser a makeover (click here) in white and muted gold and now I use it in my bedroom. I also made over my favorite sentimental chairs here (click here) and here (click here).
Today's eclectic decorating trends of painted furniture and DIY make this a good option for those special pieces of furniture that don't fit in your decor.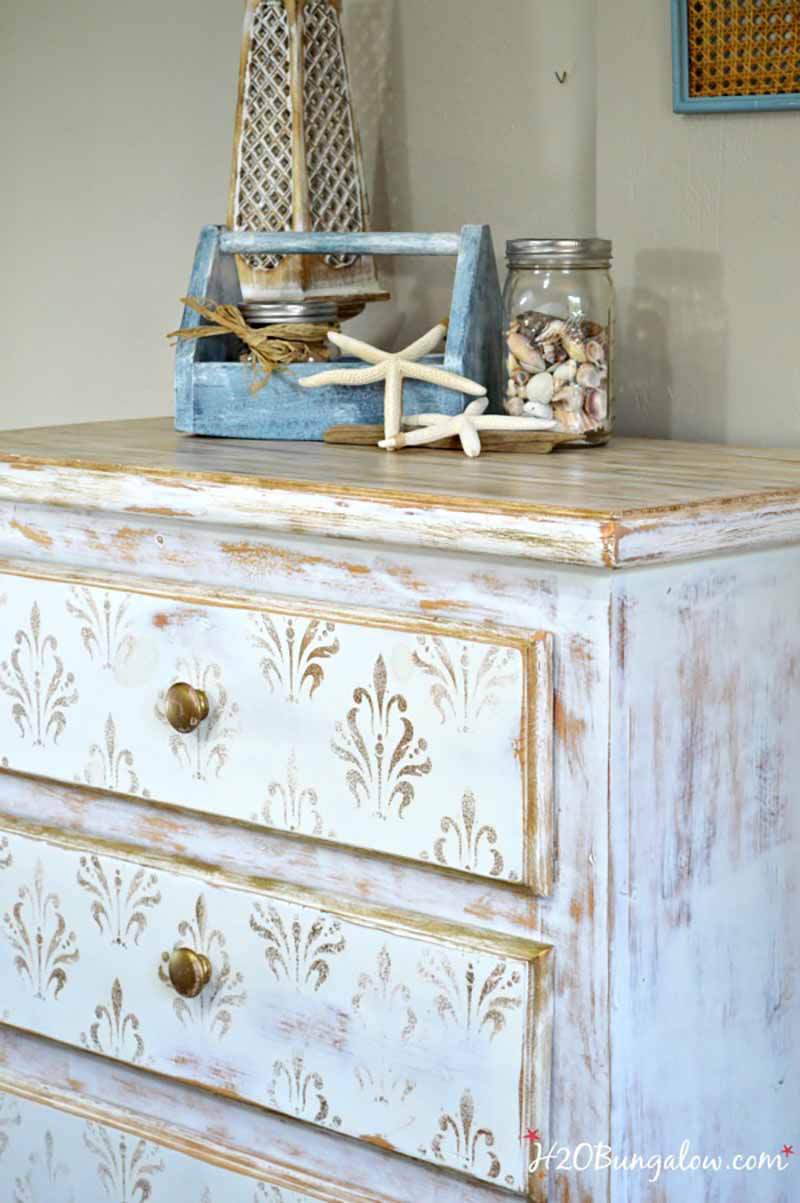 3. Display unique sentimental clutter in a gallery wall.
Mount a few family treasures in creative ways and make them part of an eclectic gallery wall. Every item in this collection has wonderful memories attached to them.
I used my favorite shells and driftwood pieces. Now, I enjoy them everyday in my office. So much more than when they were in jars on a shelf and in the garage!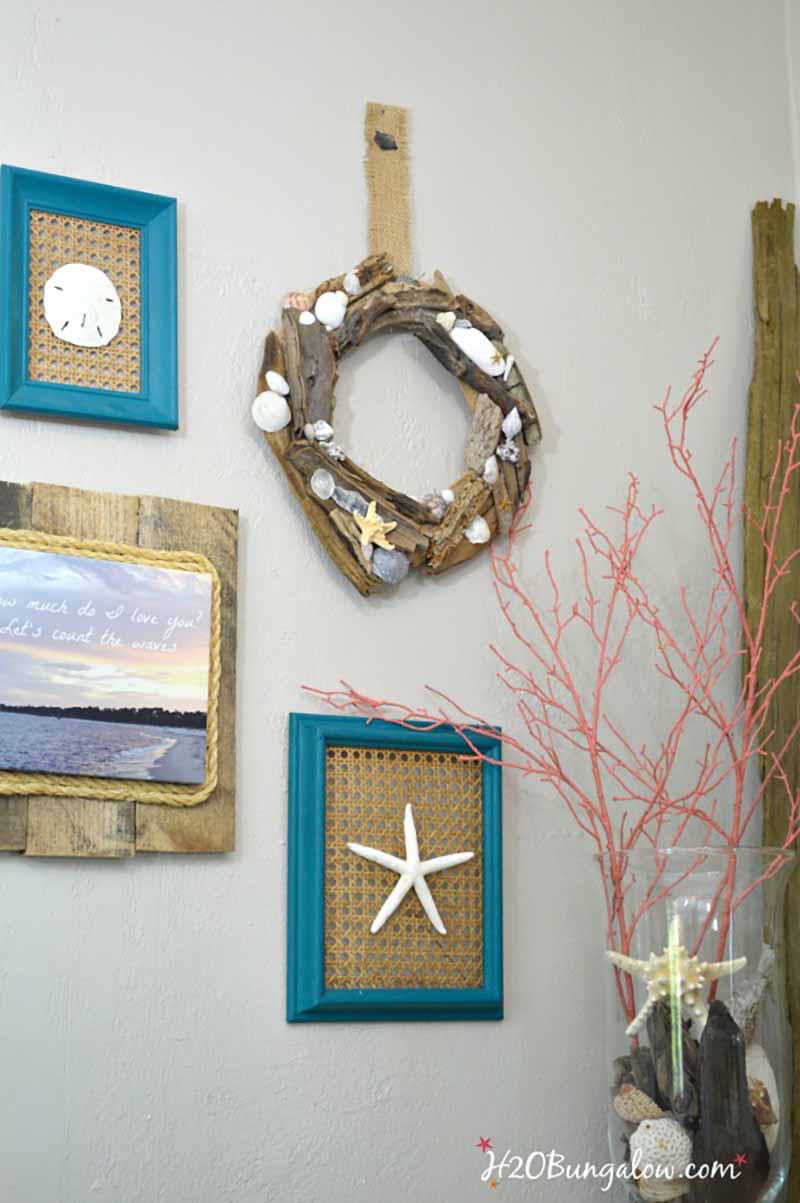 4. Make a digital memory book

.

Fill it with pictures of items that you cannot find use for in your home. Then let them go. I'm sure your children will appreciate you passing that on to them instead of giving them all that stuff.
5. Sort out the extra stuff.
How much stuff do you really need?
Donate things that can be used. You will feel good about sharing your items with others who might truly benefit from having the item. Sell items that have value and make some extra pocket-money.
By using my 5 creative ways to deal with sentimental clutter, I'll make a huge dent in our boxes and stored items. I'm going to have a hard time letting my first child's little acid washed jeans from the 80's go … but, it's time to buck up and make some tough decisions.
I'm ready to roll up my shirt sleeves and tackle my garage. The win for me will be when I can see the walls in our garage! …OK, I might even be happy to see just one wall!
Do you struggle with too much sentimental clutter like I do?