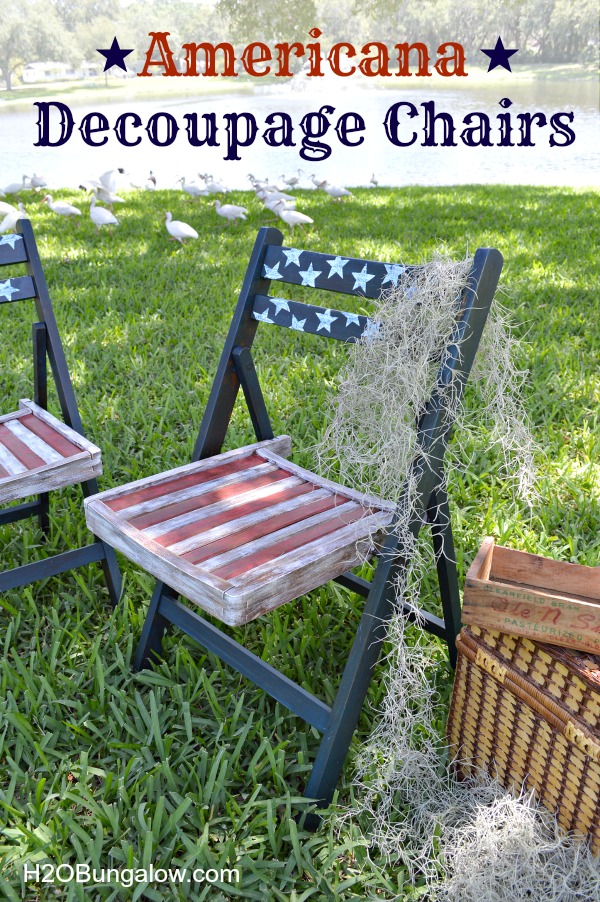 I made these Americana Decoupage chairs for this months theme of our Themed Furniture Tour Group. This is my first month in the group and I'm really excited. Furniture makeovers are by far my favorite type of project. Of course, wouldn't you know it, the first months theme is Decoupage…
Gulp…Decoupage?
Uhhh, OK.
Friends, you've heard this before, I do not consider myself crafty. Creative, yes..crafty, ehh, not really. I have never used Decoupage before but was game for the challenge:)
It took me a while to find just the right project.
The one that said take me home, you know you want to. I perused thrift stores, my own house and even Goodwill a few times. Time was ticking by and I was starting to think I'd never find the right item. And then…I laid eyes on this set of vintage wooden folding chairs. I knew I had my project. They spoke to me and when they did they said "we are perfect for red white and blue Americana Decoupage chairs".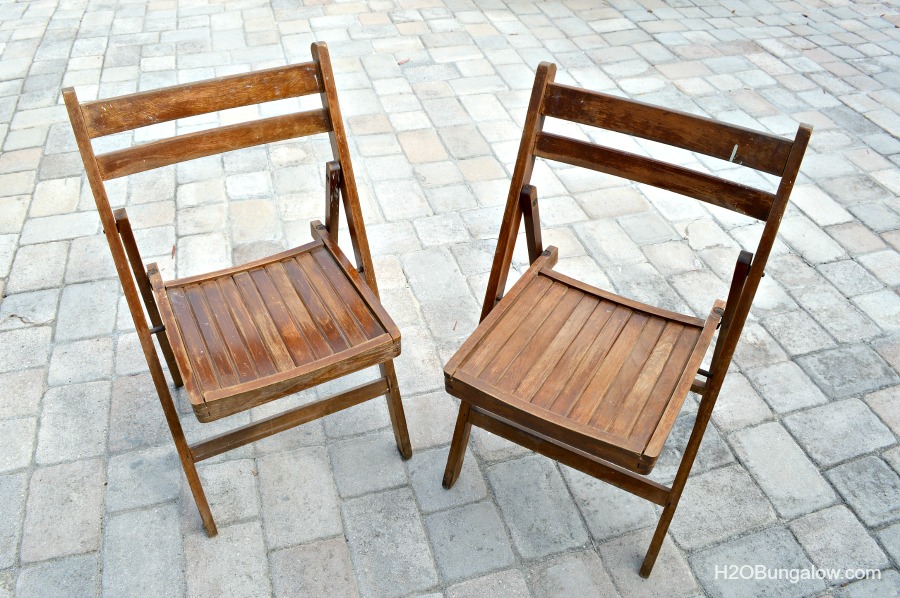 I liked that this was a pretty simple project. I painted the frame a nice blue color. I thinned the blue paint down just a tad with water so the coverage looked a bit aged and worn. Using a dry brush technique, I dry brushed the white paint onto every other seat slat and the seat edge. Next I dry brushed the red paint onto the remaining seat slats.
Drybrushing is easy, just dip the very tip of your brush in the your paint and dab it onto a paper towel until it's dry. You'll brush a minimal amount of color onto your surface. Easy 🙂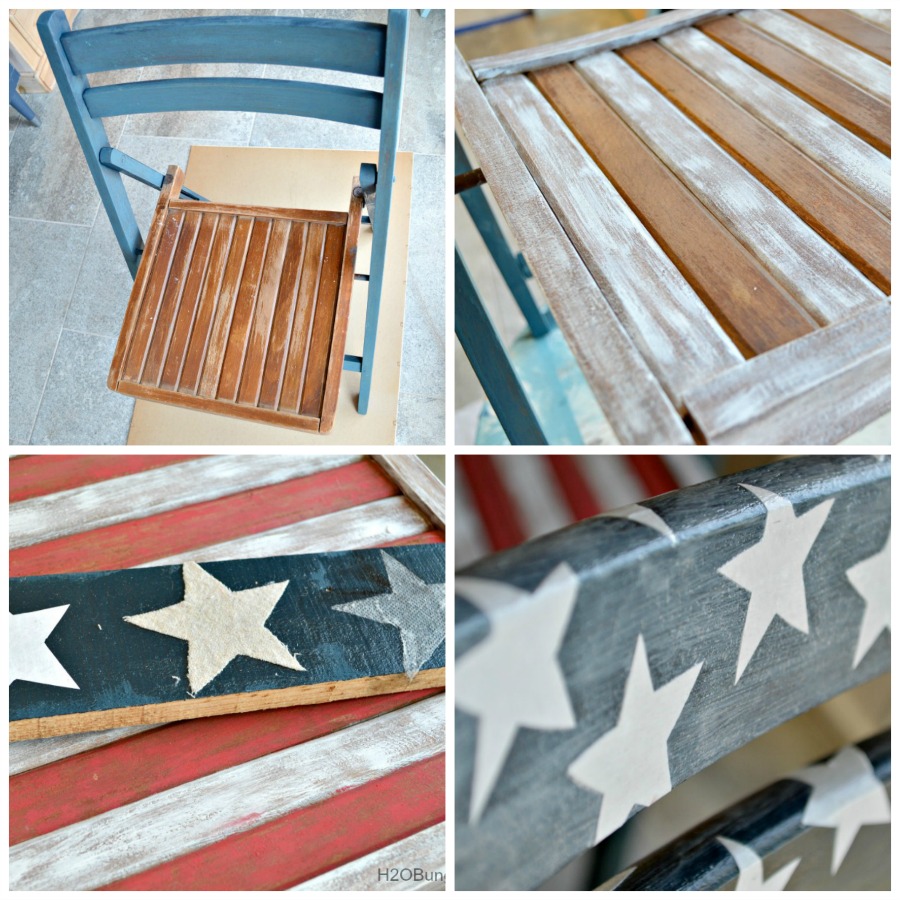 The Decoupage part was much easier than I expected it would be.
And it was fun!
I used a foam star as a guide and cut out several test stars in different materials. I wanted to wrap my stars around the curves of the wood backboard slats and I wanted clean edges on my stars. I tried drop cloth material, a very thin fabric liner and plain old white copy paper. The paper stars were the cleanest and hugged the edges of the chair back the best.
Ok, easy enough.
I placed them randomly on the seat back and all the way around the two slats. Once I had them on, I gave the entire area a good topcoat of the decoupage stuff.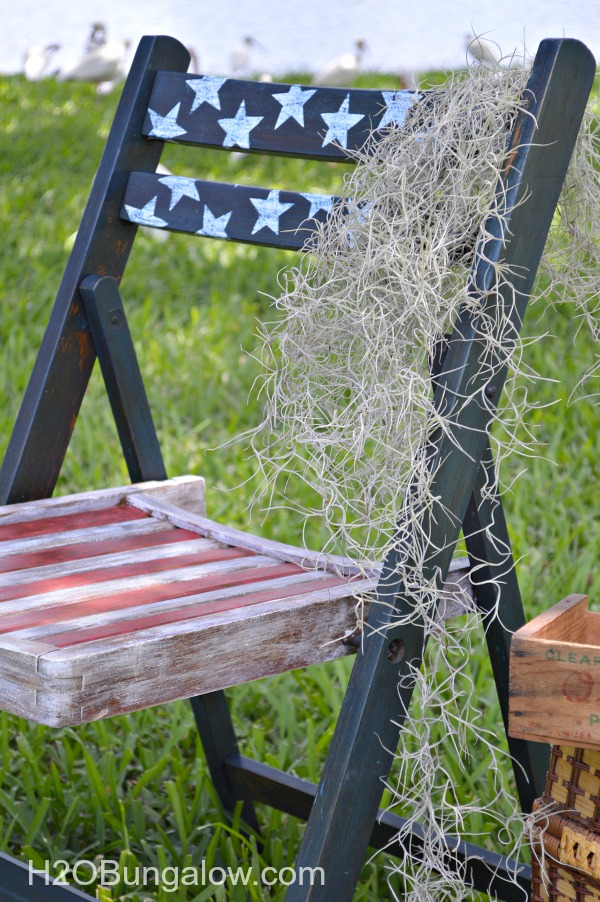 I aged the stars by drybrushing the blue paint sparingly across them. The bright white of the copy paper needed to be toned down. Last, I sealed the entire chair with a matt sealer.
That's it.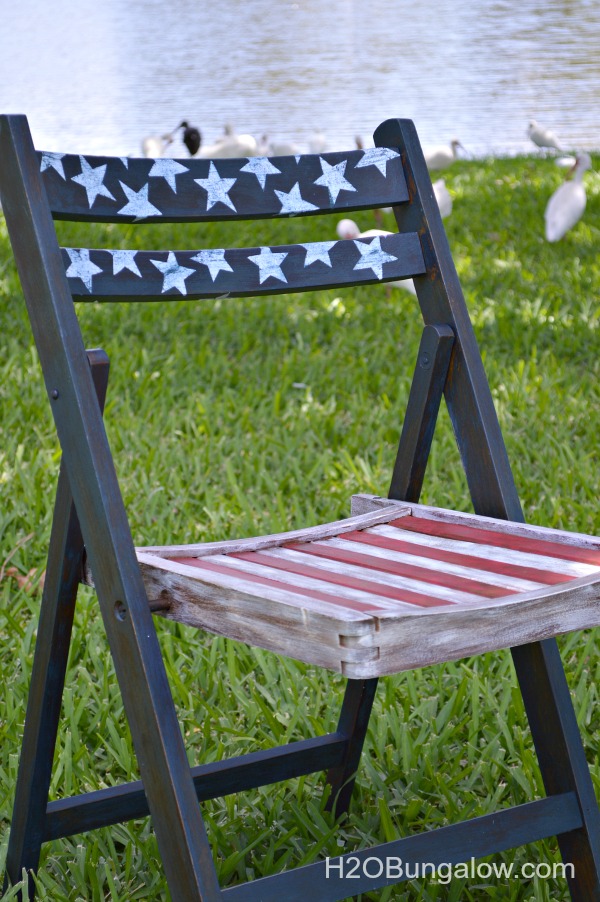 As I was working on my Americana Decoupage chairs, I started thinking about where they'd look good. I thought of days in the park, big old oak trees with Spanish moss hanging down, maybe a pavillion in the center and of course a lake with ducks in the background.
Sounds like a nice place, doesn't it?
Our little park that has Friday night concerts was the perfect place. It's a real location and close to my house.
These chairs fit right in.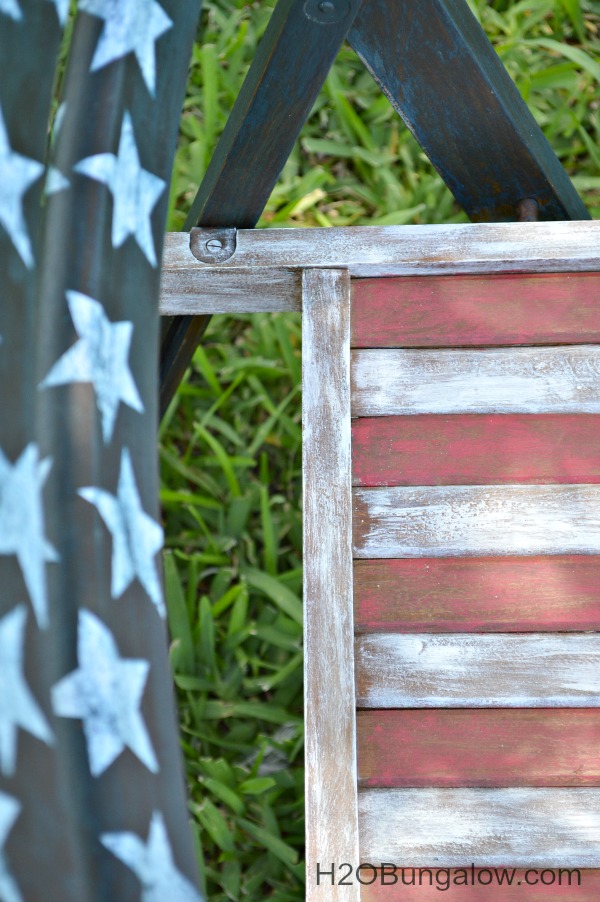 In the fall Friday nights are packed here, everyone brings their own chairs and blankets. Usually a small cooler with a few snacks and a bottle of wine. There is a pavillion on the water's edge where a different live band plays each week. Food trucks sell yummy treats like funnel cakes and lemonade in the back. Kids romp in the grass.
But we don't have ducks on our lake, we have ibis.
Pronounced with a long "i" and "bis". They have crazy looking long bills.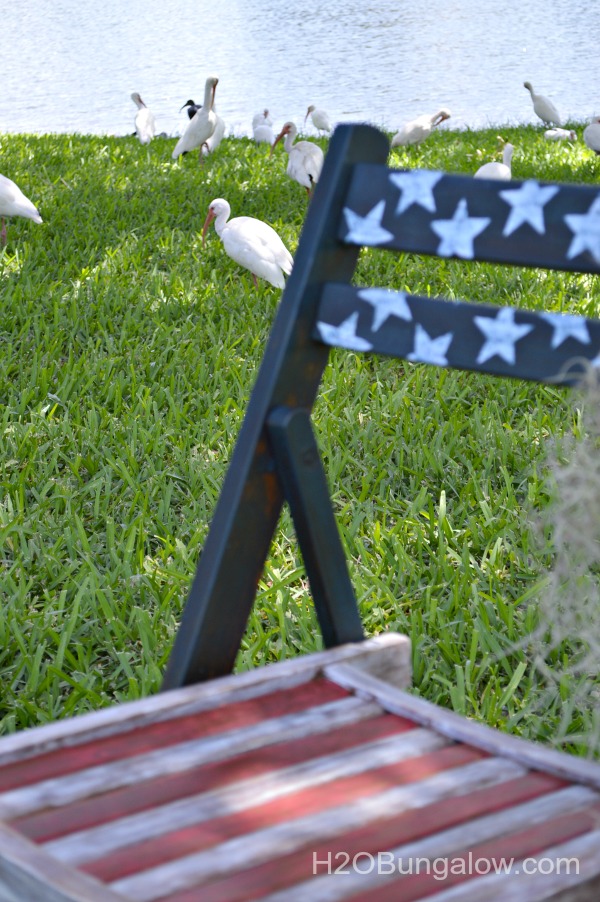 We share the lawn with them on concert night. They don't mind a bit 😉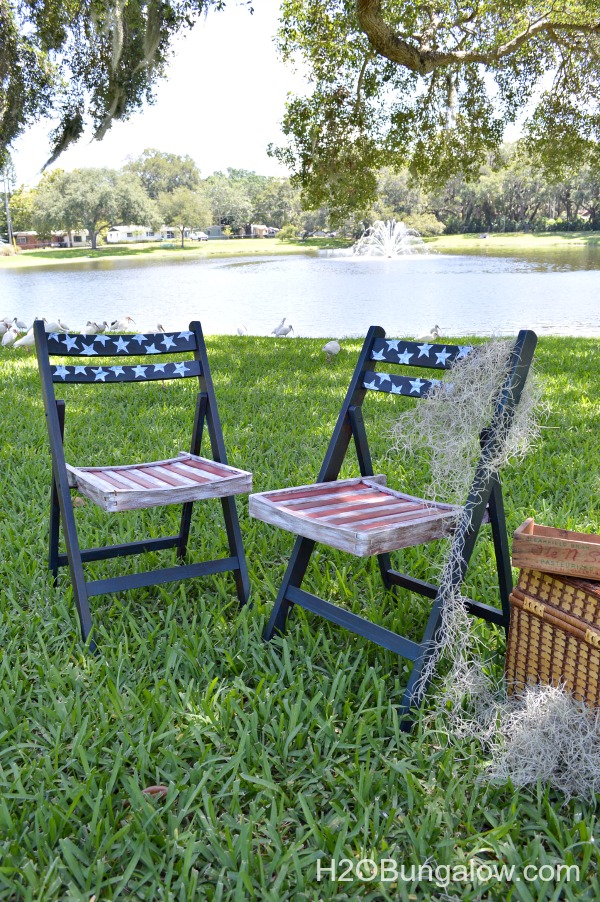 Have I made you ready for a concert in the park sitting in Americana Decoupage chairs under a big old oak tree?
Before you start getting too relaxed. let me share with you some amazing talent. Below you'll see a picture and a link to all the other talented gals in the Themed Furniture Tour Group and their Decoupage furniture project for this months theme.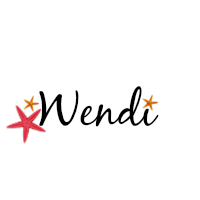 Don't miss a single creative idea I share!
Love my posts? Click here to get my posts sent to your mailbox or follow me here on Bloglovin.
Following H2OBungalow on Facebook? It's one of my favorite places and I share lots of extra projects, inspiration for the home and content I don't share anywhere else.
Love Instagram? Me Too! Follow H2OBungalow on Instagram and see my projects in process and lots more.
Linking up here: Shabby Art Boutique