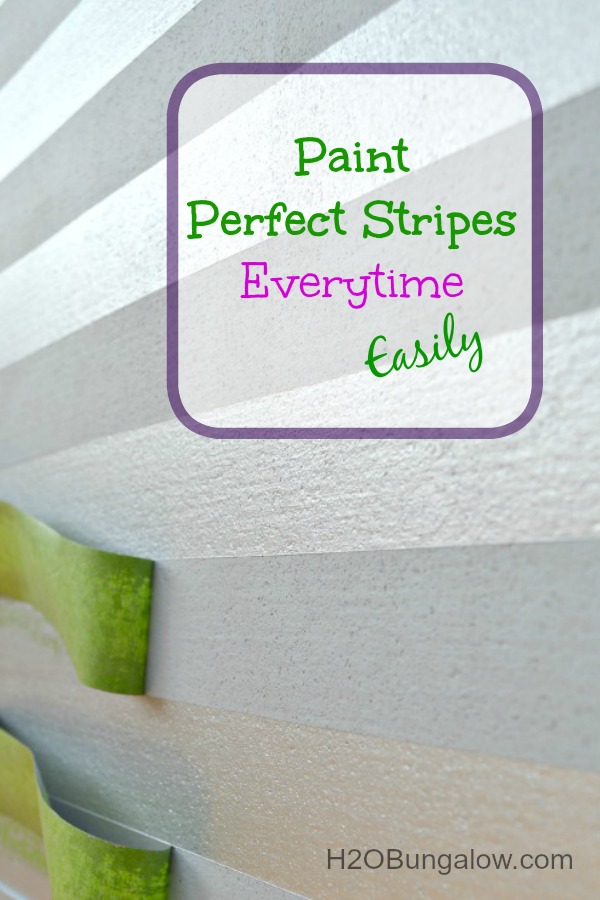 Lately I've been on a stripe kick and thought I'd share how to easily paint stripes.
I found this little corkboard in the garage, forgotten in a bag, probably left over from a project I didn't get to. I was painting a pretty grey nightstand for a client and thought, huh..I'll spiffy this up and bring it down to my little H2OMarket.
I started my painted stripe project with an all over coat of base paint. I gave this corkboard a coat of grey flat paint because it's what I had open at the time:). You'll want to let your base cot dry thoroughly before the next step of taping off your stripes. I love frogtape for painting stripes, it gives clean crisp edges.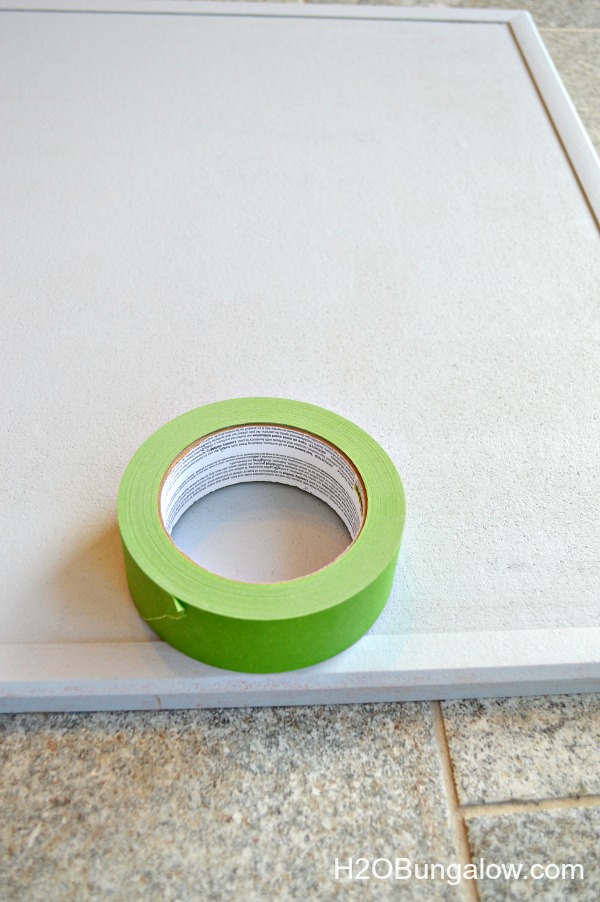 Begin with placing a strip of painters tape for your first row on your project. Next, cut several strips of tape the width of the painted second color stripe you want. My stripes are even on this project. I used the width of the tape to keep the project simple. I cut 4 strips of tape and placed them along side of the tape row. These strips of tape made a guide for my next row of tape.
Just place the new row of tape along side of the guide tape to get a perfect stripe edge.
When the next row of painters tape has been placed, carefully lift the guide pieces and place them along the next area to guide your next row of tape.
Continue to fill in as many stripes as you want for your project. If you want the same sized stripes at the beginning and end of what your striping you may need to do some simple math… Start by measuring the total width of your desired striped area and divide it by the width of your stripes. Adjust your stripes as needed.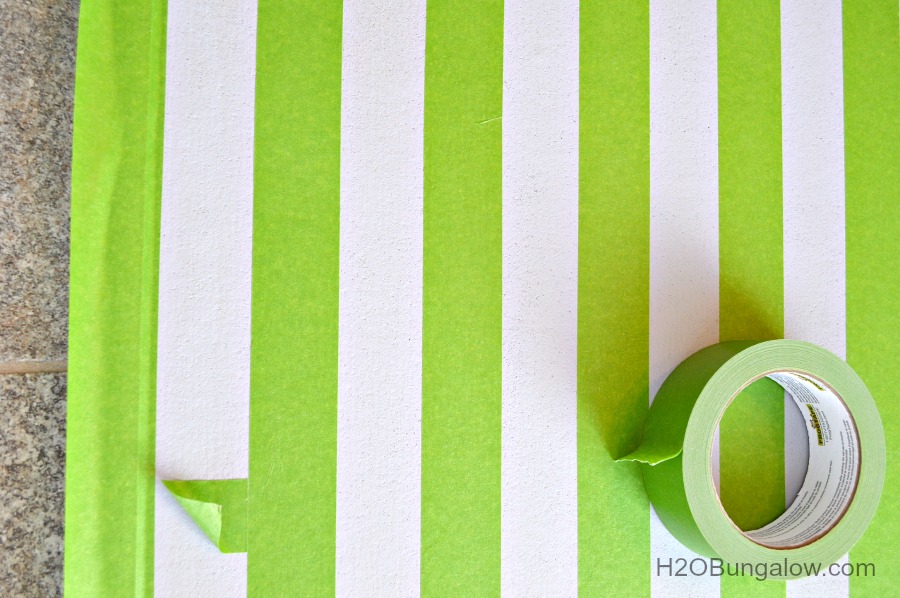 Before painting your project, rub your finger along all the edges and be sure you have a good seal. Paint your project. I like to pull my tape up when the paint is almost dry. Carefully peel back your tape.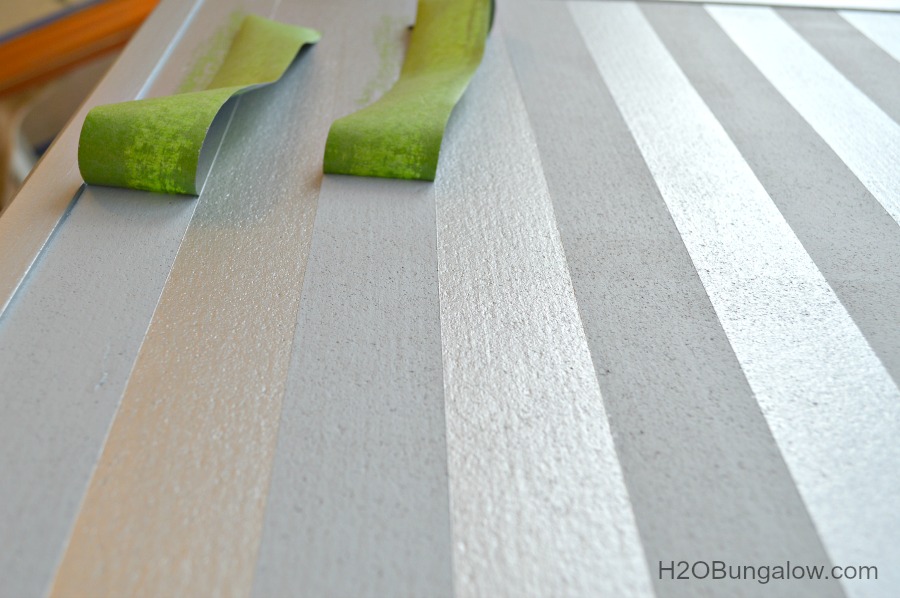 You now know how to easily paint stripes. It's that simple!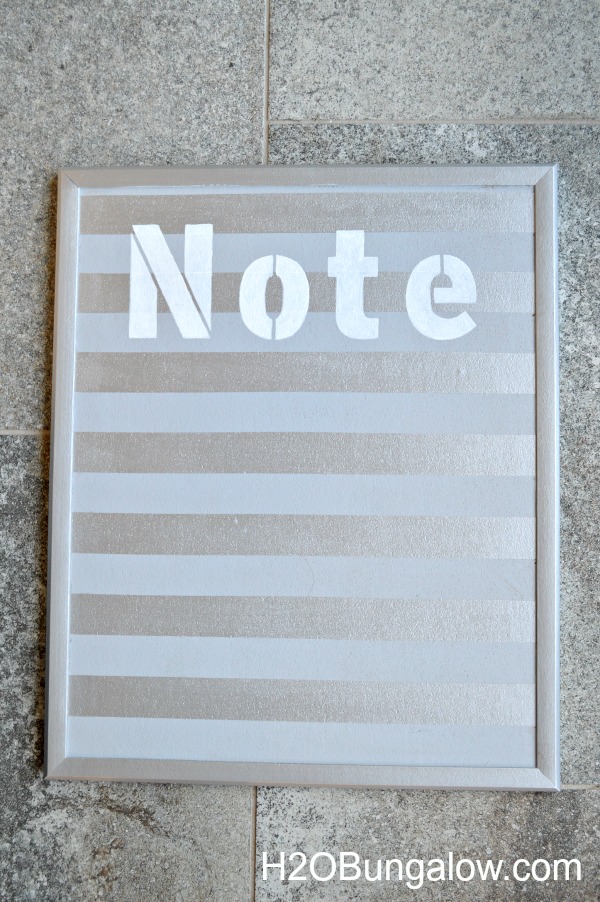 I love stripes for all kinds of projects and even walls. Now that I've shown you how to easily paint stripes are you ready to try it on your own project?

Are you following me? Like, you know…my blog? What? Not following me yet?
Sign up for my posts via email HERE or Bloglovin HERE. Both are free!