While I'm here in Texas this week I'm sharing a few of my daughters bedroom decorating ideas on a budget. She's a senior in college, works part-time and needs to spend her money wisely. I'm so proud of how she created a cozy home that's bursting with creativity on a tight budget.
I had a hard time choosing just a few of her thrifty projects because each room has something super creative I could share. I decided to start with her bedroom decorating ideas on a budget because I've always felt that having a beautiful bedroom as a special place to retreat to is important. These are easy projects that anyone can make and each of these decorating ideas pack a big visual impact.
Blair's style is a bit of Hollywood glam. By changing the colors on these projects they could easily fit into any setting or personal style. Here are a few of my favorites.
Make a handy memory frame to hold special pictures, sunglasses or cherished items. Take and old picture frame, give it a new coat of paint. Cover the picture backing with fabric and glue on complimentary ribbons in a weave pattern. I love this idea and Inexpensive frames are so easy to find!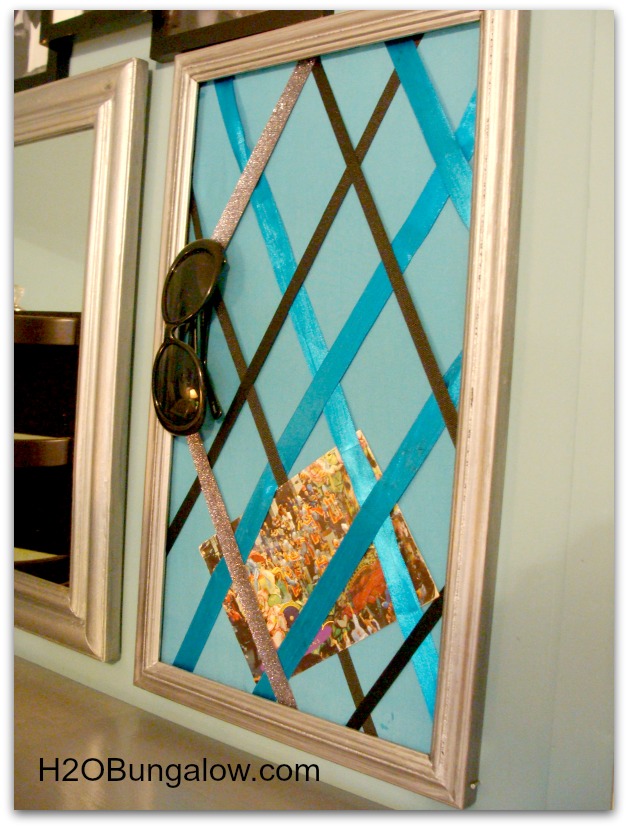 Last summer while I was visiting, Blair and I worked on her glam dresser makeover together. You can see the project here. She took the drama to the next level by adding a beautiful contrasting blue to insides and sides of the dresser drawers. This is such a fun way to add unexpected color to a piece of furniture!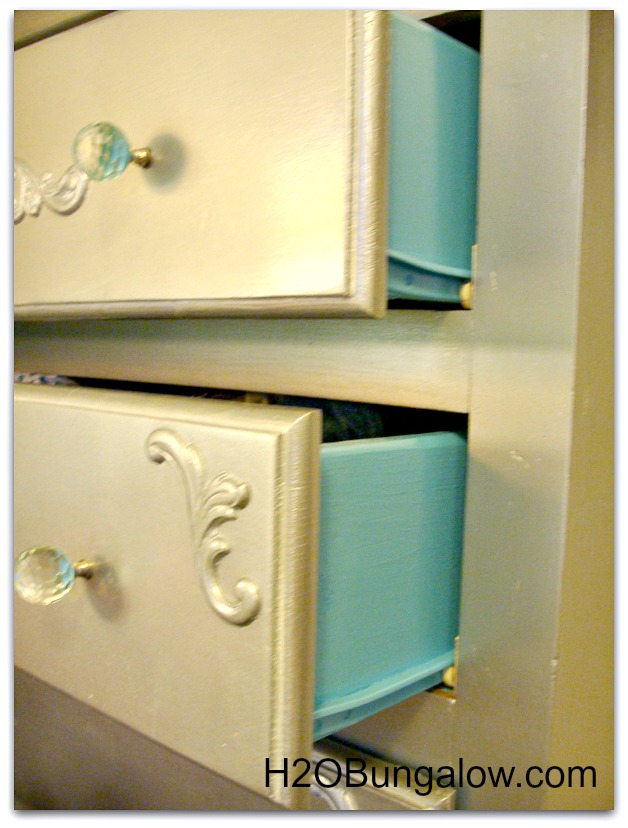 Need a headboard? You can do this for a fraction of what they sell for in a store. Make it big and really increase the drama.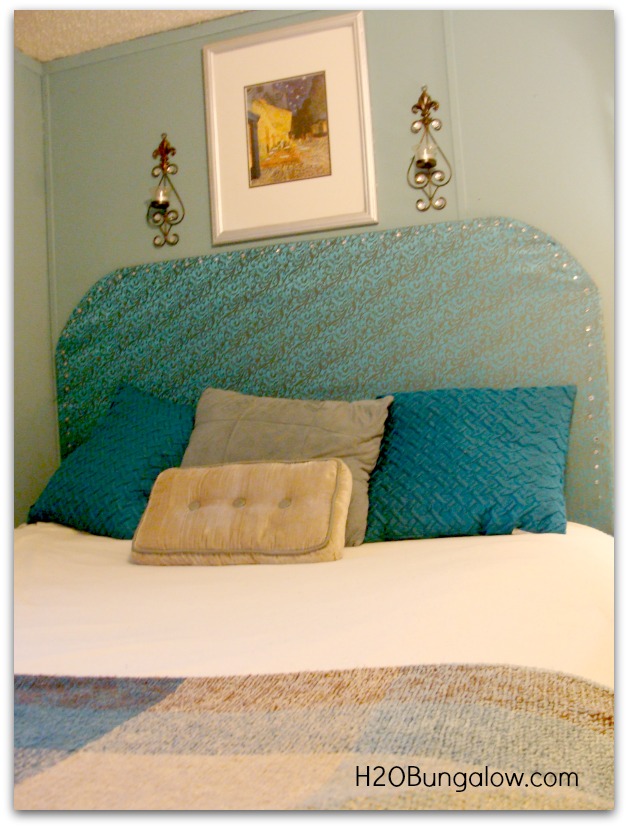 Blair used a 1/2 inch foam insulation board she found at Home Depot. She cut it to the shape she wanted, covered it with fabric and used a staple gun to hold the fabric on the back side. She used a few nails to attach it to the wall and covered them up when she added some bling with a glue gun around the edge. Best of all, it only weighs a few pounds.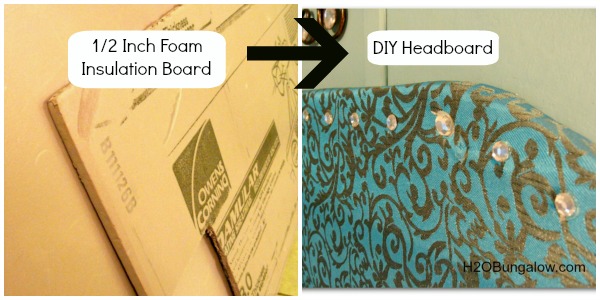 I love these bedroom decorating ideas on a budget that Blair created. They are easy to make, really inexpensive and so pretty! Each time I visit, I see something new and creative she's added to make her home cozy and beautiful. Starting out on your own is a big step. A little creativity can go a long way and a first home can still be pretty without breaking the bank and blowing the budget!
Which one of these is your favorite?

Don't miss a single creative idea I share! Click here to get my posts sent to your mailbox or follow here on Bloglovin. Either way, keep in touch!
You may see me linked up to some fabulous link ups which you can see here.