This is a sponsored post written by me on behalf of Liberty Hardware. All opinions are 100% mine.
Creativity is fantastic for projects, and even more so when it comes to organizing a space with challenges. I've been a huge fan of using whatever space I can claim for storage, especially here in our house with small and awkward rooms. Our master bath isn't so small but with the open shelf vanity, I didn't give myself much room for storage. Today's creative bath wall organization project helps organize my makeup and gives me storage options that I can easily move around and change in the future if my needs change.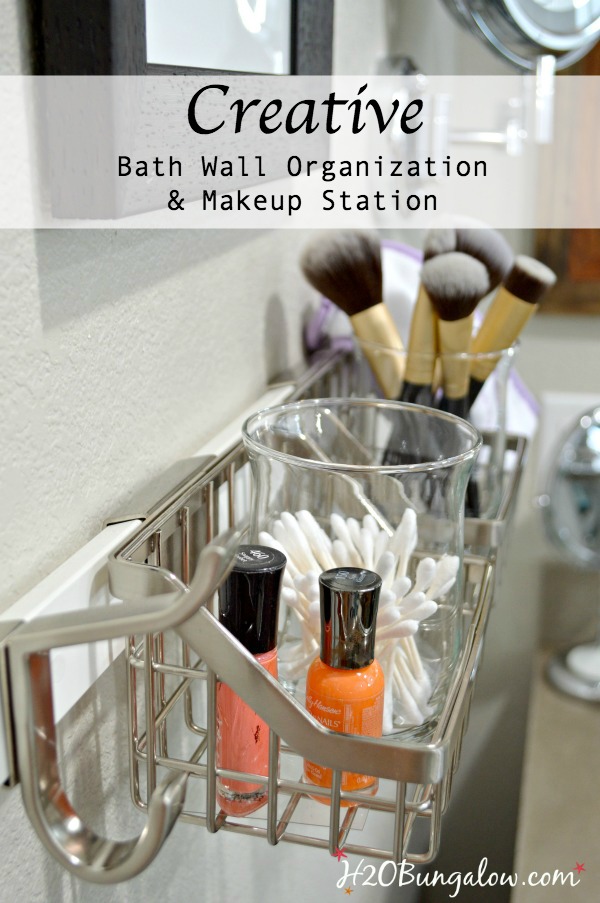 Creative bath wall organization supplies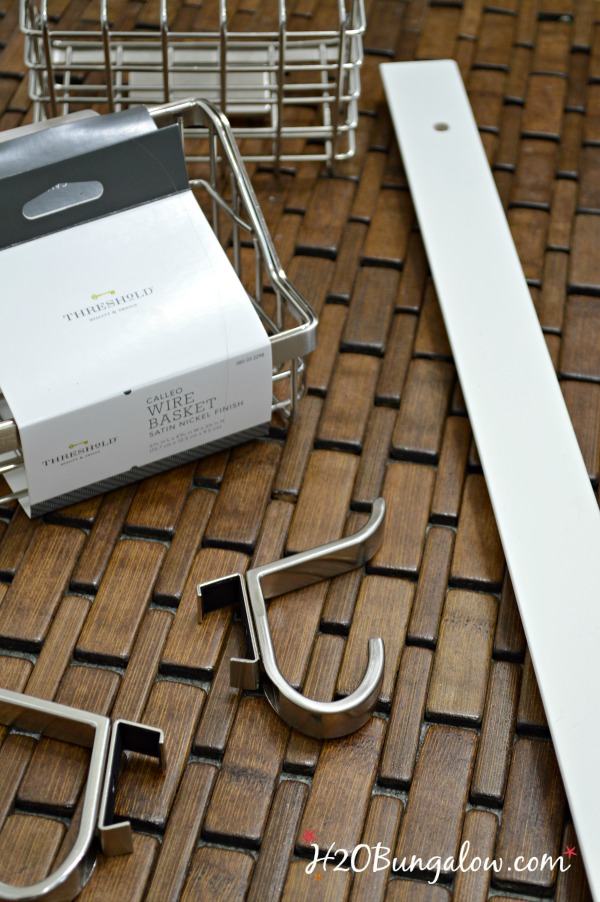 Say Hello to Calleo, the customizable storage I'm using for my new makeup station. It's available exclusively at Target. It comes in different finishes with several options for baskets, hooks and more. I'm loving the flexibility that the hooks can also be mounted directly on walls too. Once the rail is installed onto the wall, the individual pieces just slide onto the rail. How easy is that?
Supplies needed for a DIY makeup station
Calleo Rail
Calleo baskets, hooks or both
drill
tape measure
level
painters tape – optional see tip # 2
Seriously, this is a 15 minute project. Gather your supplies and start getting excited about the new creative bath organization you are about to create.
Creative bath wall organization tips
#1. Choose a wall space that is convenient to reach and still out of the way of cords, moving elbows, etc.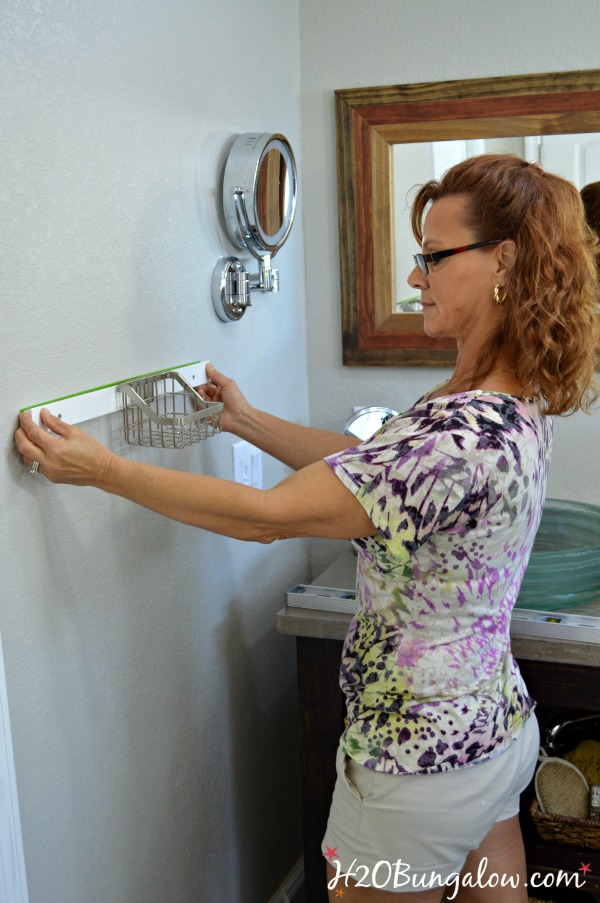 #2. Use the right hardware for the job so your storage will hold the items you need it to hold. Drywall anchors are great for drywall and come in several weight choices or install the rails directly into wood studs. Installing a Calleo rail or any two-holed item is easy if you place painters tape on the back of the rail and make a mark on the tape through the screw holes. Next, place the tape on the wall and use the level to adjust it as needed for straightness. Voila, perfectly placed, straight screws!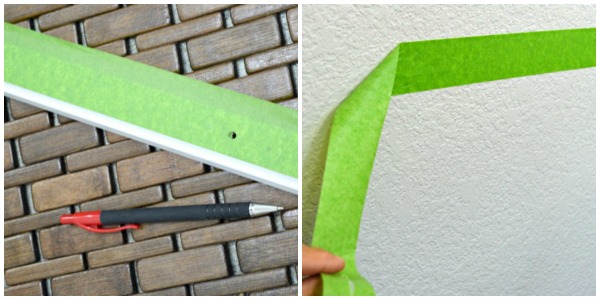 #3. Save space by using containers to hold items like q-tips and makeup brushes in the wall baskets. Put the bulky boxes in the closet and refill as needed.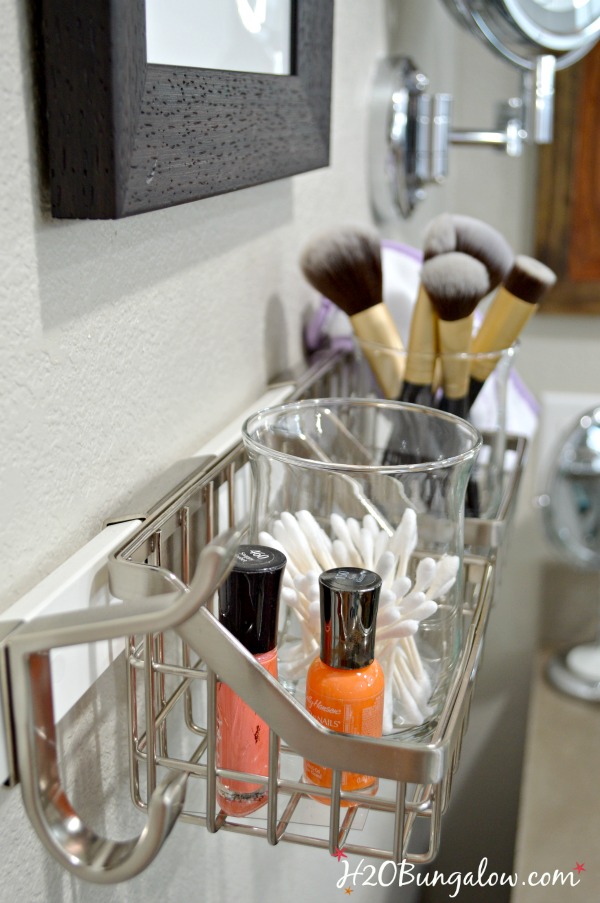 #4. Place the items you use most often where they are easy to reach.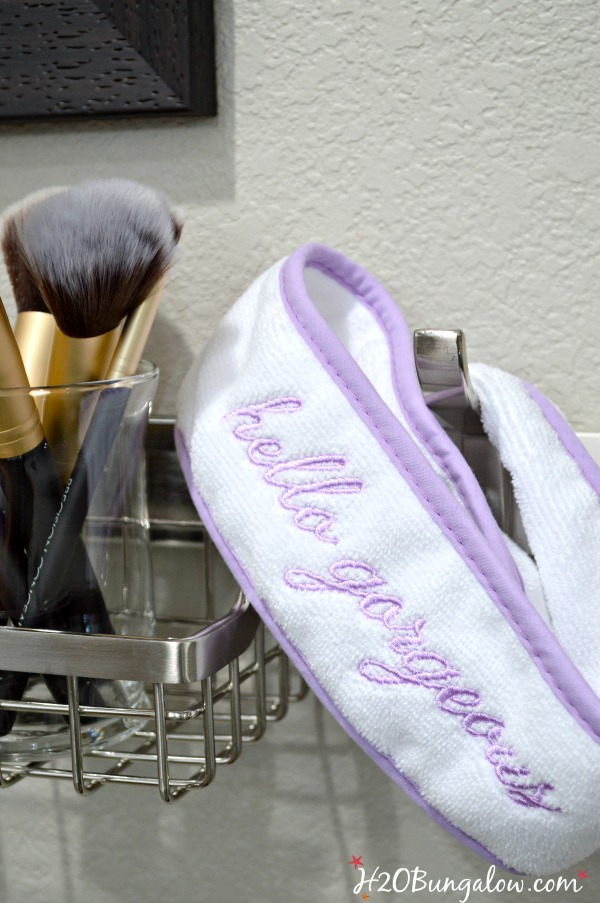 #5. Make your storage area pretty. You are more likely to use it and start new habits if it's fun, easy and pretty to use:)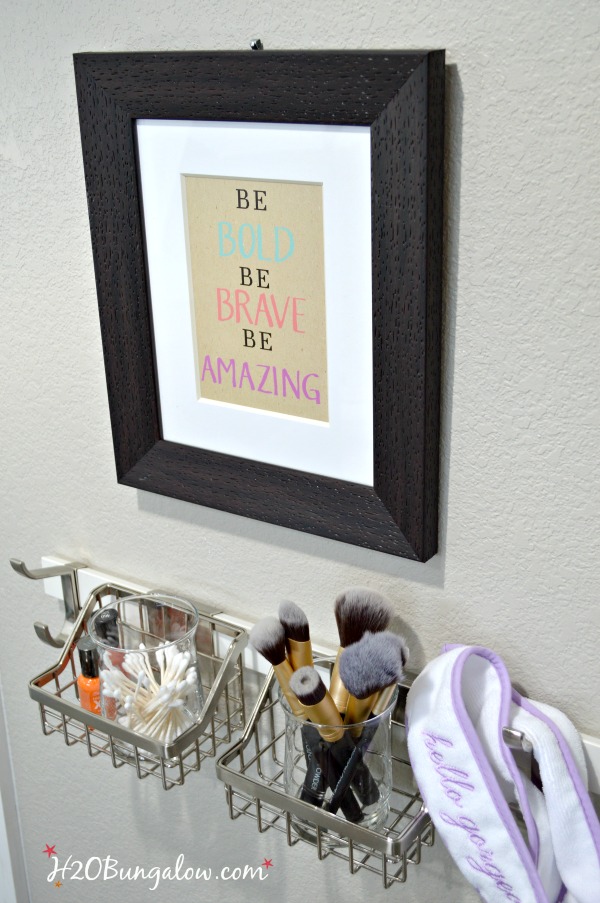 #6. Keep your bath wall organization station neat and tidy. Periodically weed out what isn't necessary. Don't let extra items clutter up your pretty space and organized makeup station.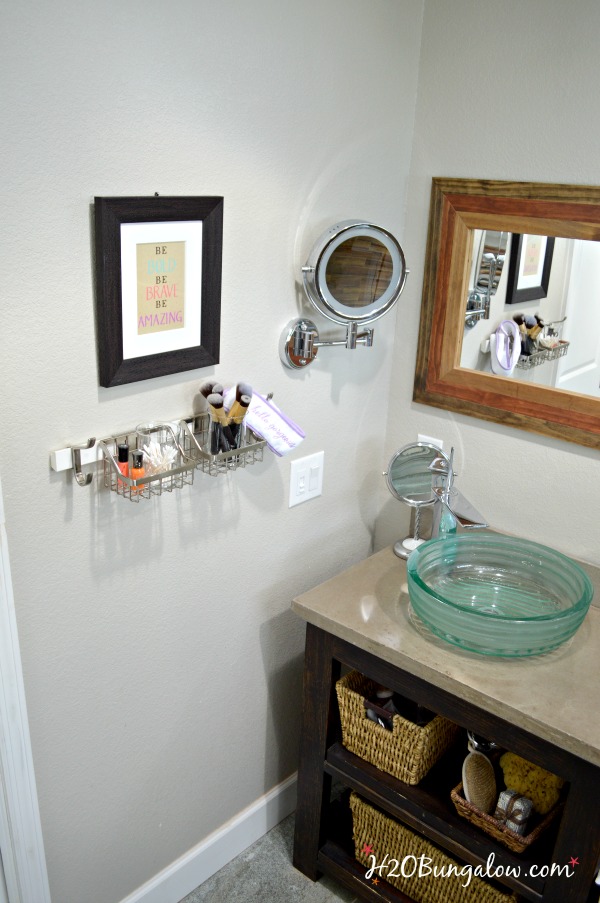 I'm loving my new makeup station so much I may go pick up another rail for more baskets!
Calleo is available exclusively at Target Stores.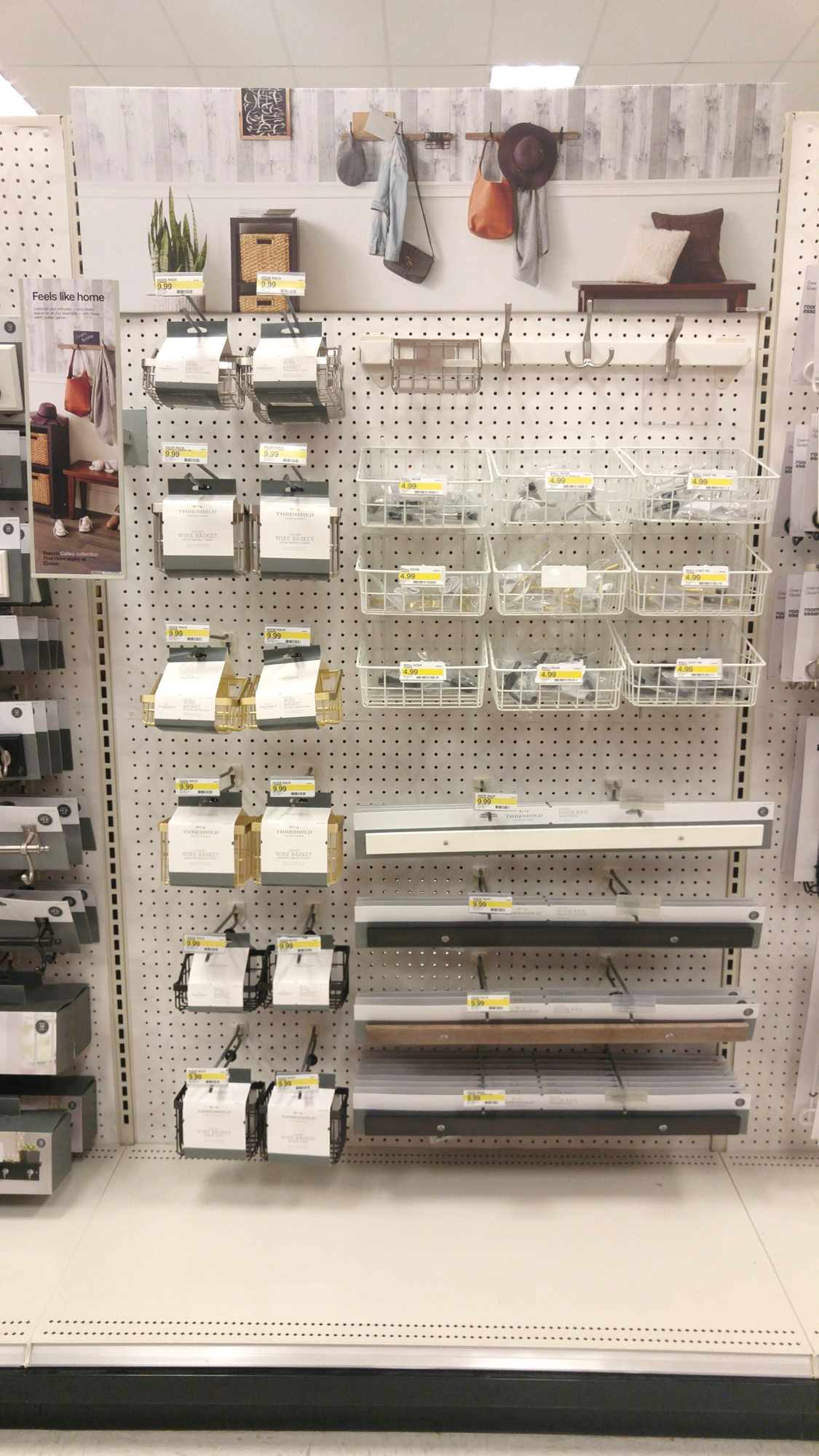 Need more great inspiration for Customizable storage solutions?
What other places could you use customizable storage besides my creative bath organization and makeup station in your home? Share your ideas with others and let's chat in the comments below!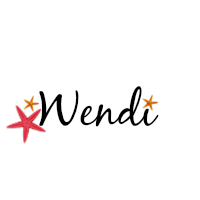 You'll find my project linked up to these fabulous parties!
Love a good dose of DIY home decor, home improvement, the challenge of woodworking and creative ways to make your home look fabulous?
Me too!
I'd love to share mine with you. Click here to sign up for my post emails and I'll send a quick note when I have a new project to share.