Today's post is a quick and easy framable DIY project. I made a Beautiful Minds Inspire Others inspirational printable for today's post theme. So what's the big occasion? Today, myself and a group of 50+ something bloggers are all posting with the theme of 50 and fabulous.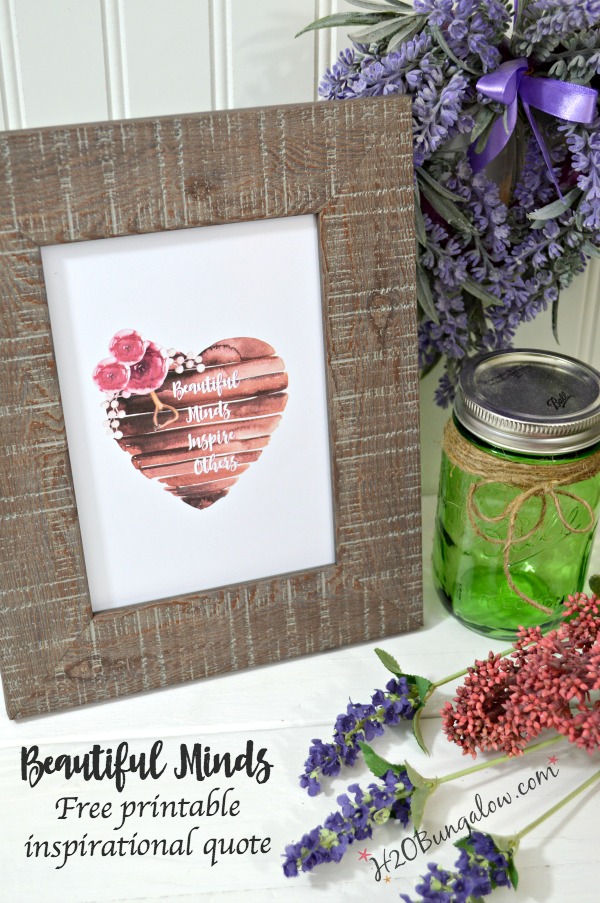 Blogging at 50 can be a challenge. The majority of your friends and family haven't a clue what you do. It's common to get a blank stare when you mention you're a professional DIY blogger! Then there's the blogging world filled with vivacious younger bloggers who not only have no issue grasping every new technology with ease, they actually embrace it… new stuff like Snap Chat. Heck it took me a while just to get grasp the idea of Twitter!
When I first started blogging I didn't want to publicize my age. True. I wanted to hide my growing wrinkles, not really mention I was a grandmother simply because I that meant I was old enough to be a grandmother. Definitely not share that I was in my 50s! Why? I thought there weren't other bloggers over 50. I'm too cool to be "that" age. Guess what? I'm not too cool to be a 50 something blogger, because there are lots of them out there, every bit as cool and talented as I am and even more so!
What do I love about being over 50?
It's the best time! I've got the wisdom to know when to actually worry and when not to waste time worrying on things that don't matter. I have a good idea of who I am, and am OK with it. To me, life became so much simpler at 50.
In celebration of all the beautiful minds of the 50 and fabulous crowd, I made this simple inspirational printable quote that can be downloaded, printed and framed.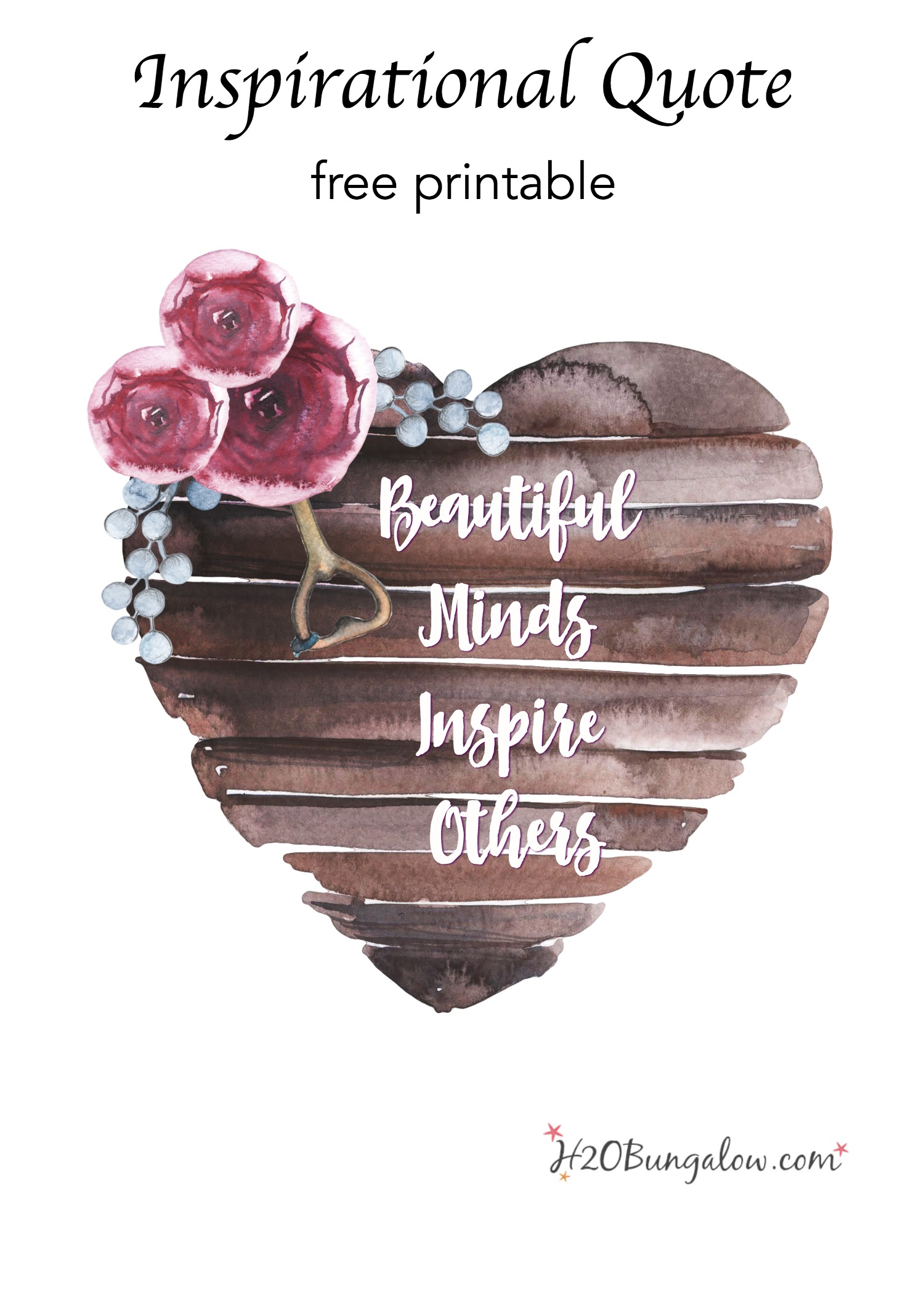 Downloading the file is easy. Click the little picture below and save the picture to your computer. Be sure to set your print settings for a 5X7 when you're printing. If you use heavy card stock the print will look a lot better 🙂 My inspirational printable is my little gift to you guys, and for personal use only. Please don't redistribute it in any format.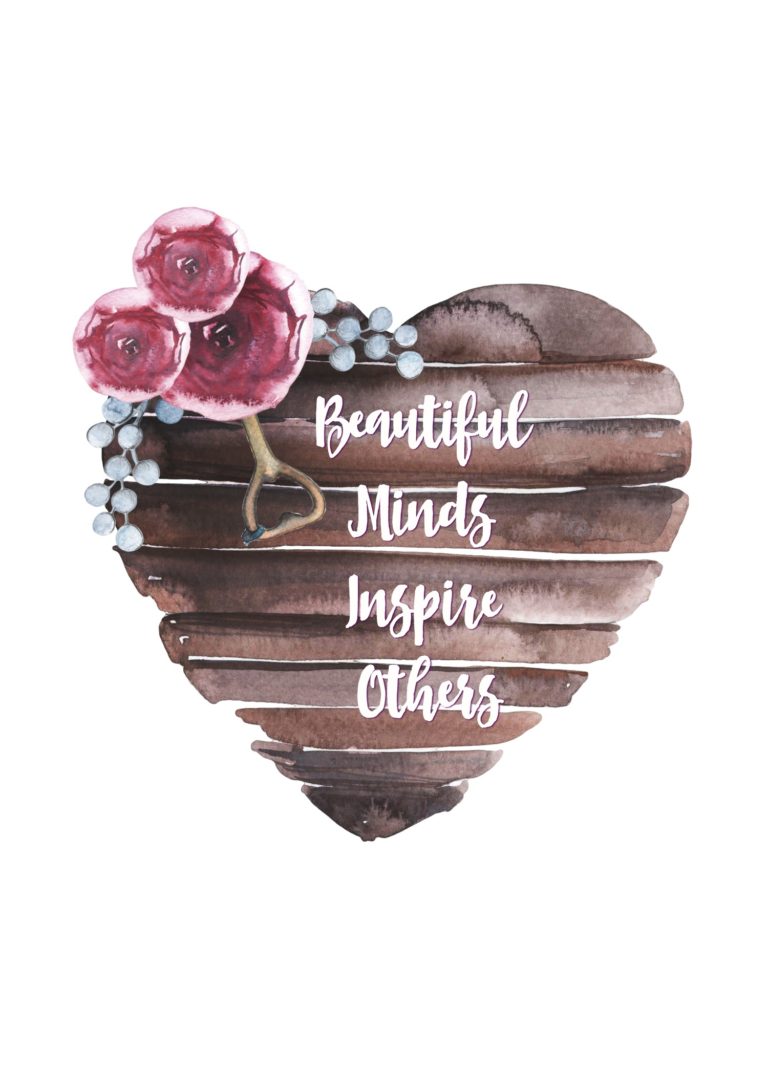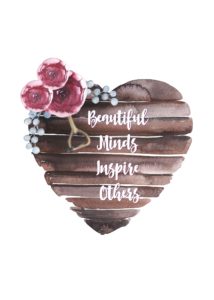 I truly believe beautiful minds really do inspire others.
You all inspire me to try new things, to step out of my boundaries and reach further than I sometimes think I'm able to. I'm grateful. I hope I inspire you as well.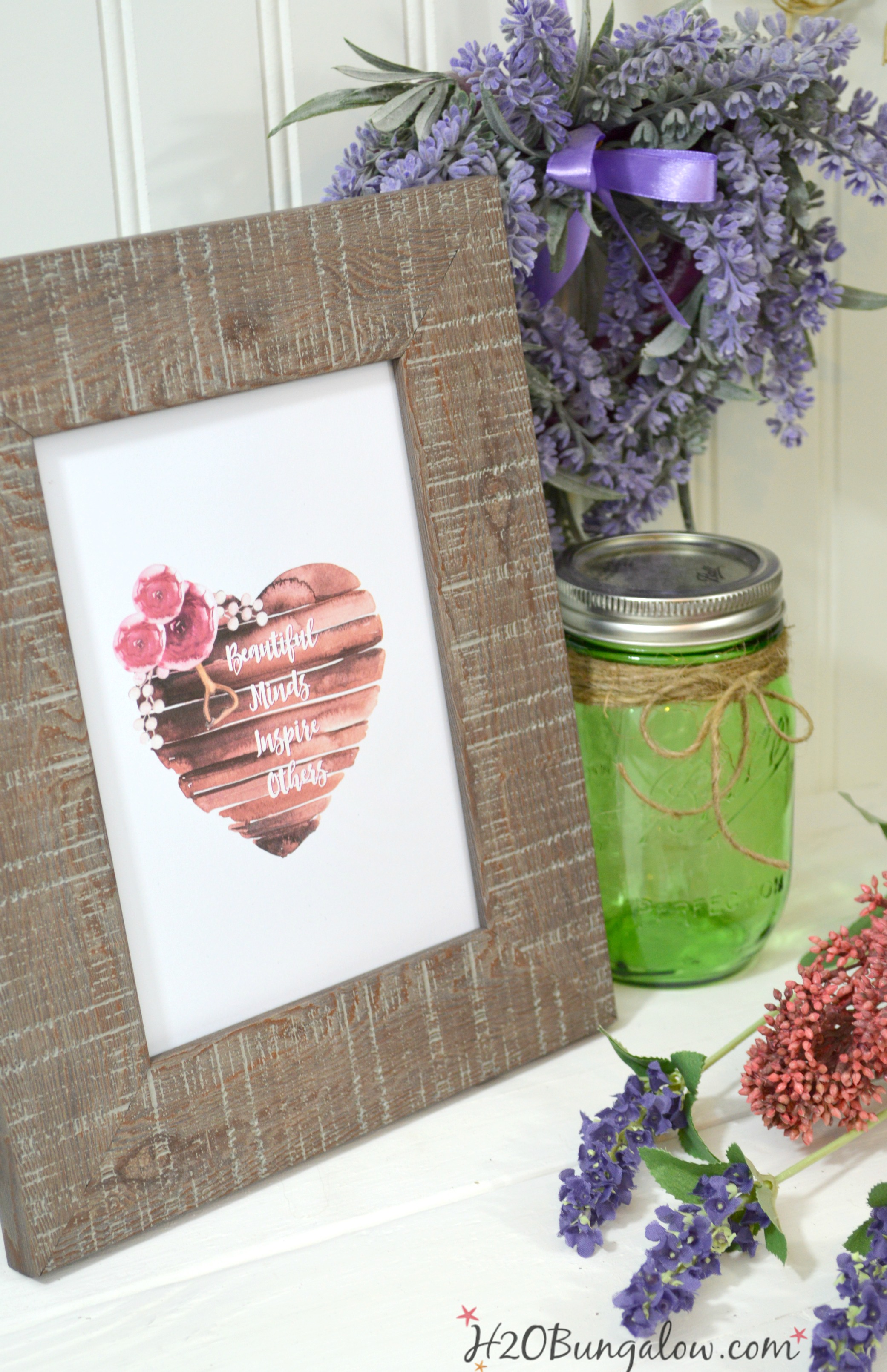 You don't have to be part of the 50 and fabulous crowd to enjoy my inspirational printable, either! Place it where you'll see it every day as a sweet reminder that we all have special gifts and talents that can touch other lives in beautiful ways.
You can browse the other 50 and Fabulous posts from this growing sector and blogging tribe. You'll find a bit of everything from the brand new blogger to the ones who've been around for years. Just click on a picture to go to that blog post.
An InLinkz Link-up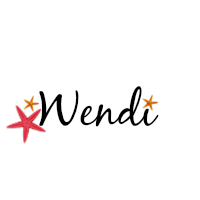 You'll find my project linked up to these fabulous parties!
Love a good dose of DIY home decor, home improvement, the challenge of woodworking and creative ways to make your home look fabulous?
Me too!
I'd love to share mine with you. Click here to sign up for my post emails and I'll send a quick note when I have a new project to share.