Skip the plain gift bags this year try one of these creative gift wrapping ideas instead. To me, half the fun of giving a gift is the presentation.
Pin this!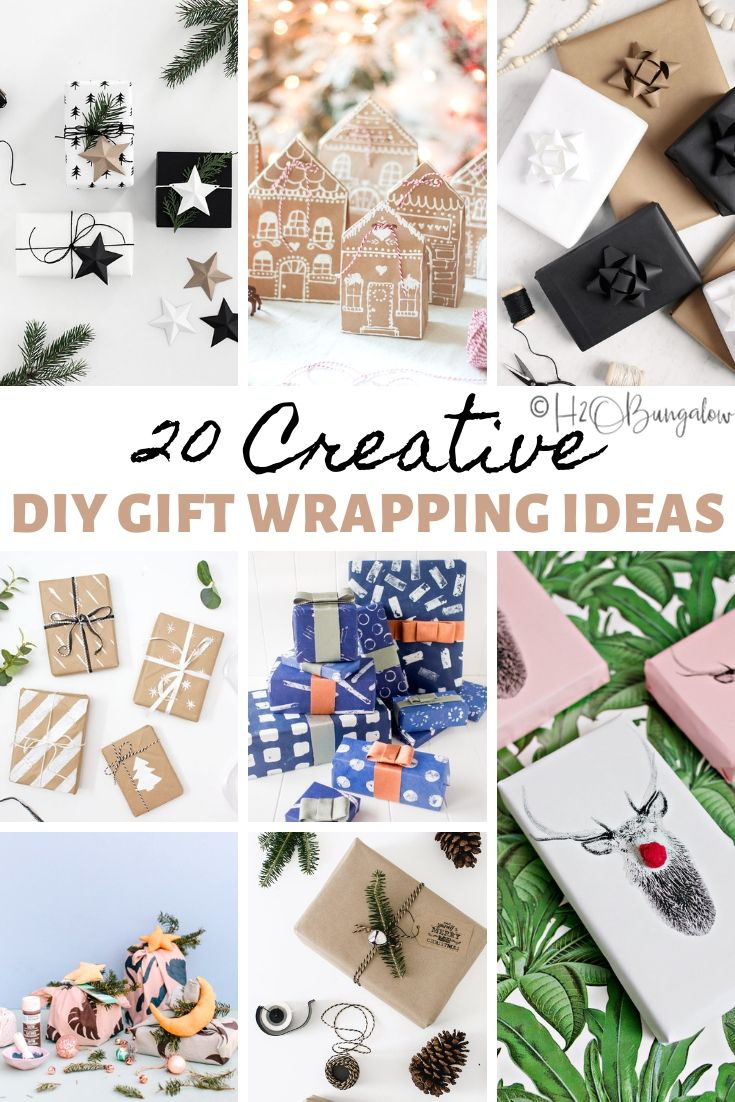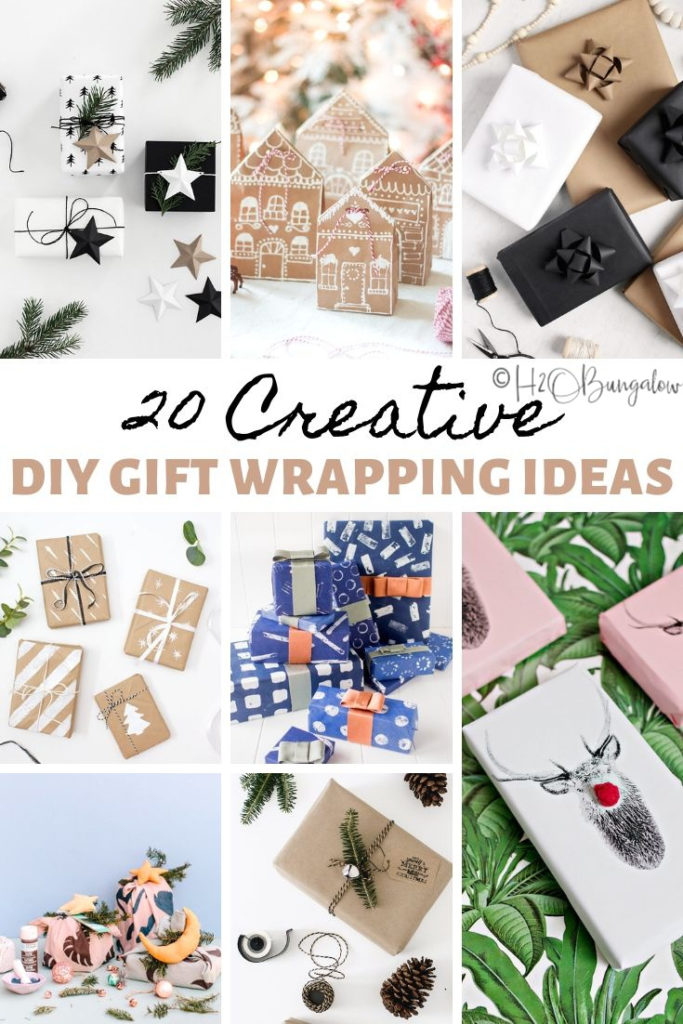 One of my own favorite creative ways to wrap a present is to stamp a re-useable bag, like this burlap one below I made. I tried a few different gift wrapping ideas in My DIY stamped no Sew linen Napkin post. Best of all, it was as fast and easier than using wrapping paper!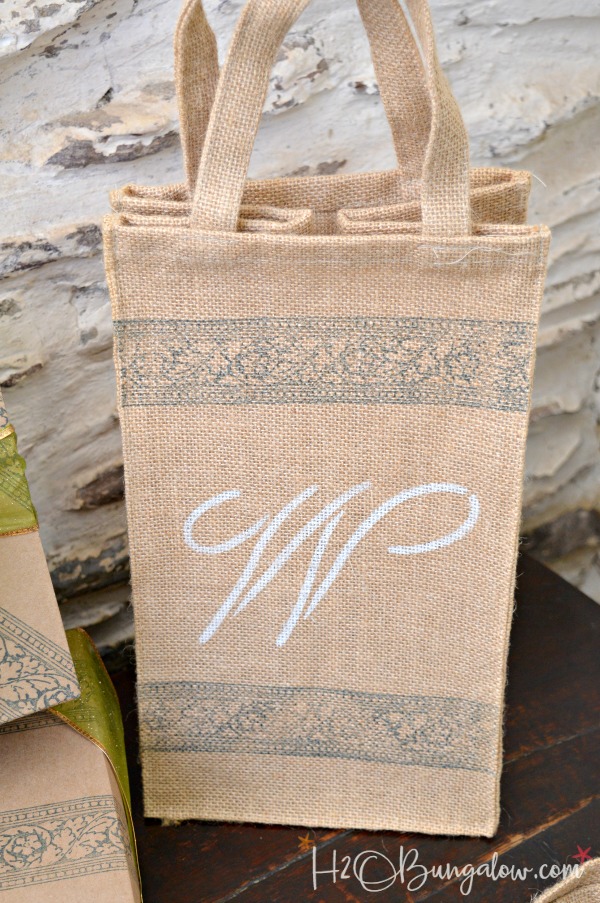 Creative Gift Wrapping Ideas You Can Make!
Please pin only the big pinning graphic (above)! Since I'm sharing the work of other bloggers, please click over to their site in the links provided if you'd like the tutorial on how to make that gift wrap or would like to pin their photos.
I love this Simple Brown Paper Gift Wrap Ideas from aprettyfix.com!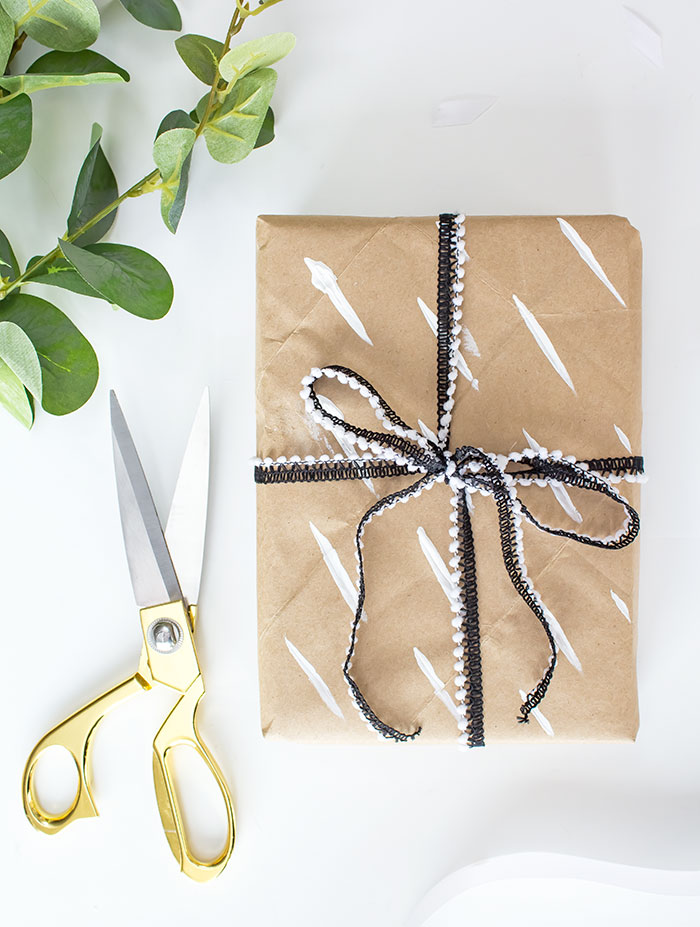 Like my burlap gift bags, these tea towel gift wraps are useful!
Tea Towel Furoshiki Eco-Friendly Way To Gift Wrap For Christmas from mypoppet.com.au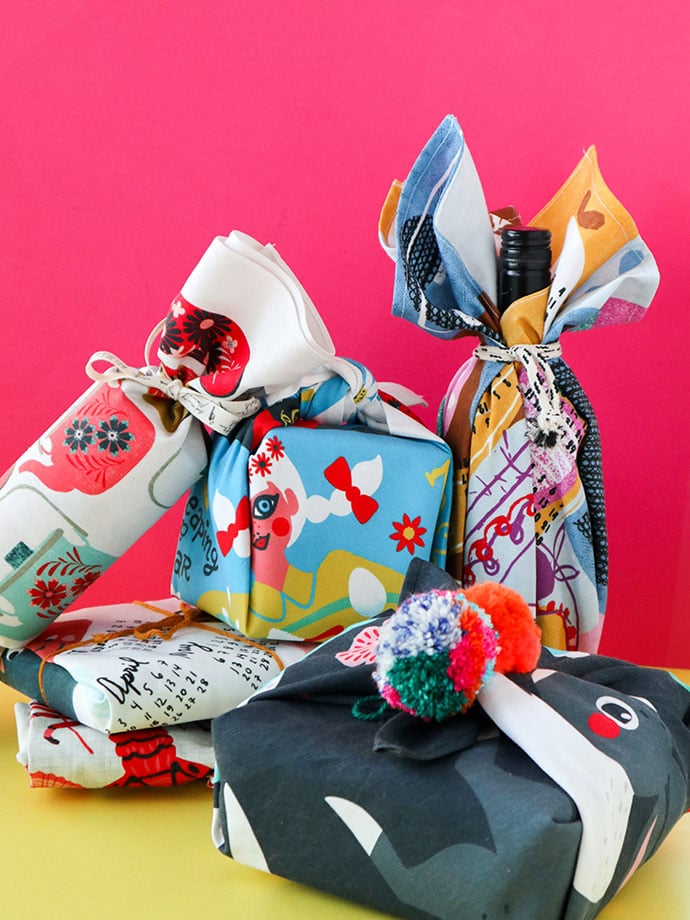 No matter what the material, there's something elegant about monochrome gift boxes.
Monochrome Gift Wrapping & DIY Paper Gift Bows from themerrythought.com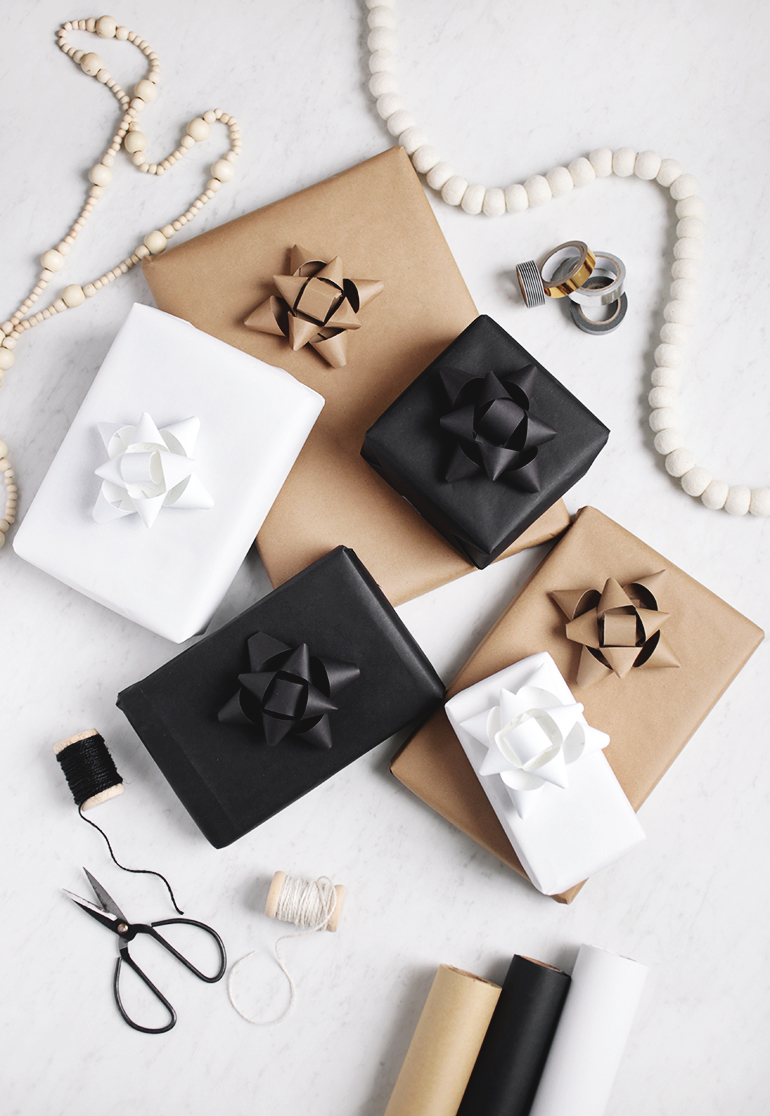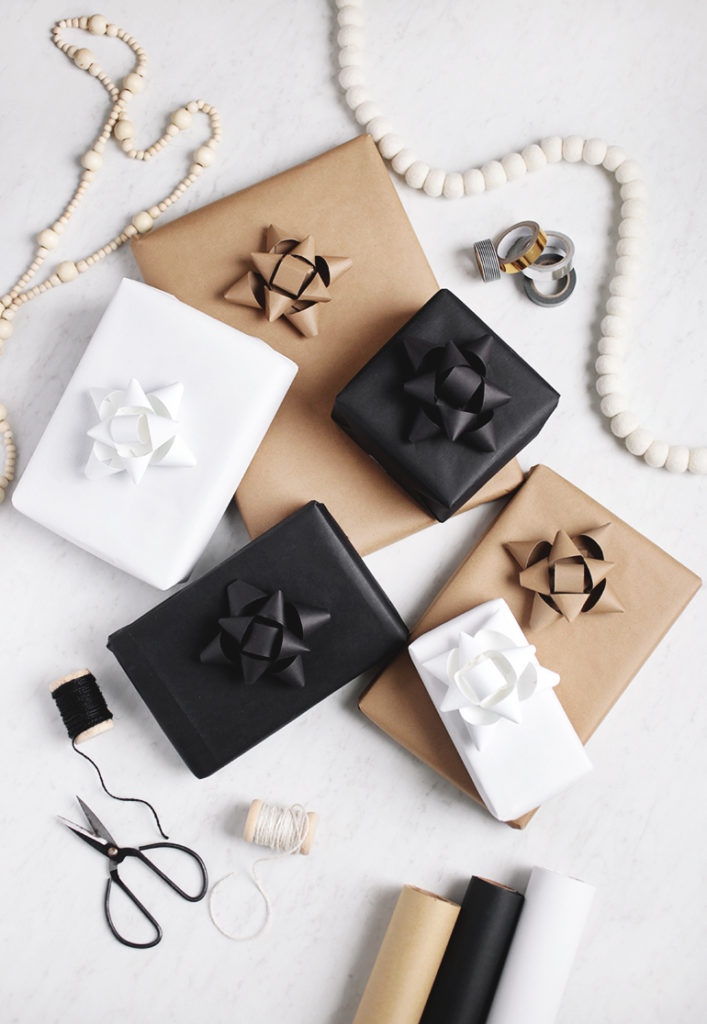 Great idea to do with kids!
Create Patterned Holiday Gift Wrap Using Items You Already Have In Your House from papernstitchblog.com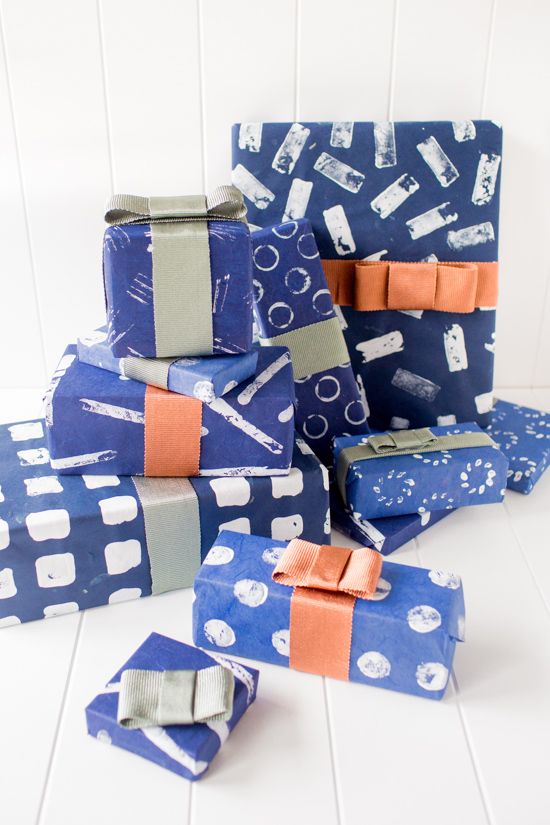 These deer heads are too cute!
Printable DIY Christmas Wrapping Paper from lanaredstudio.com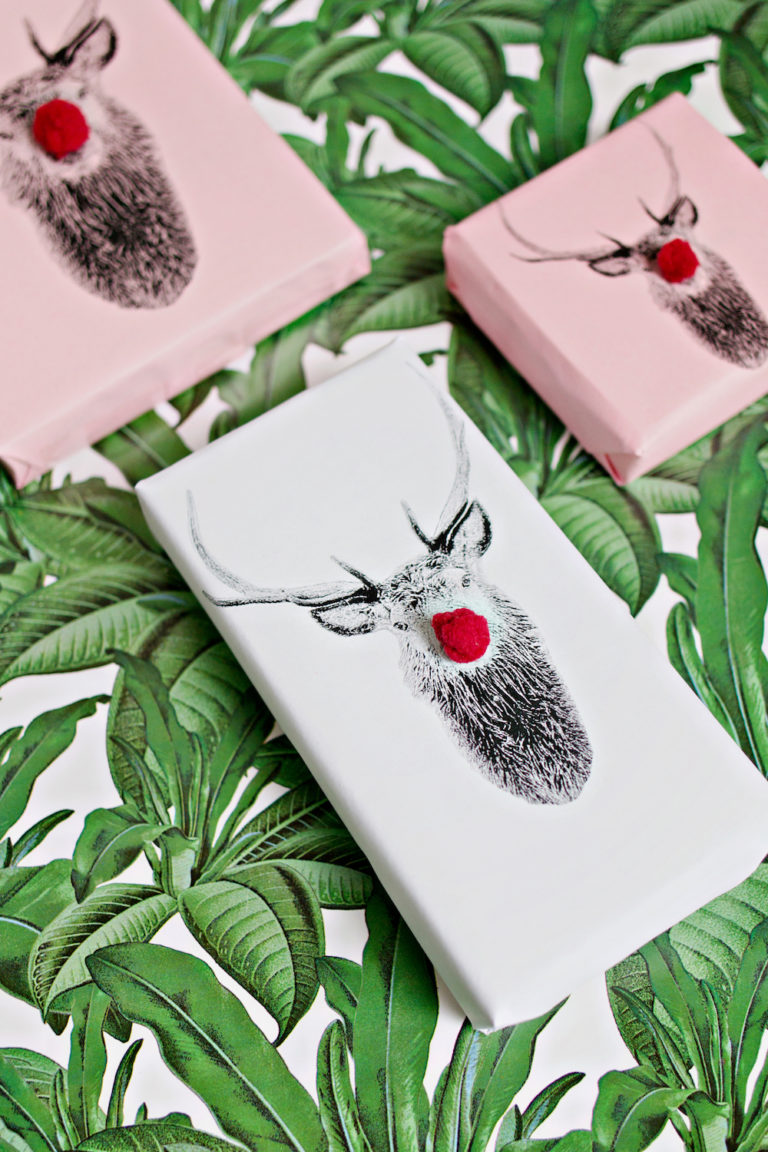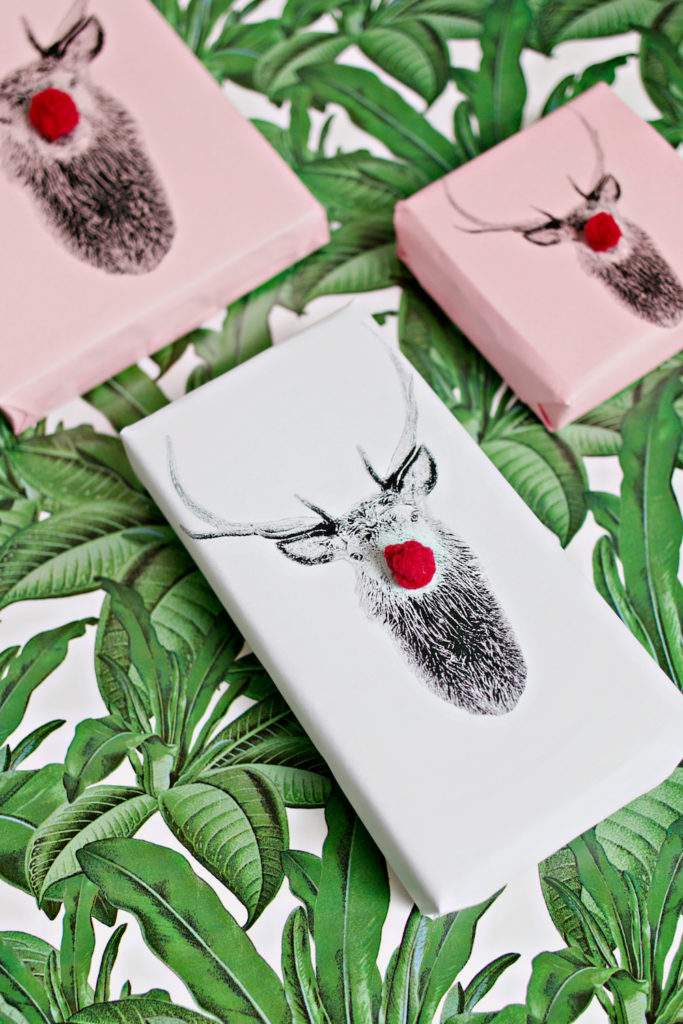 These paper stars would be a hit in any color!
3D Paper Stars Printable For Gift Wrapping from homeyohmy.com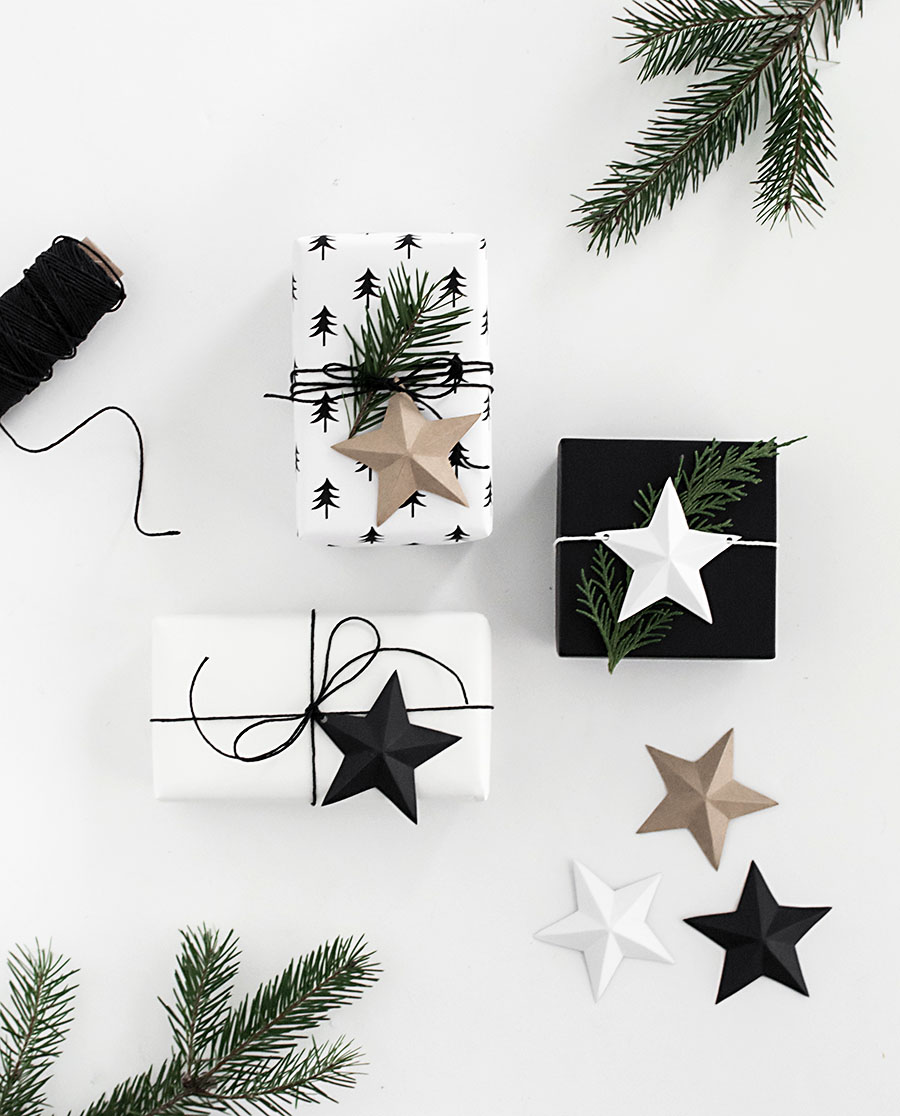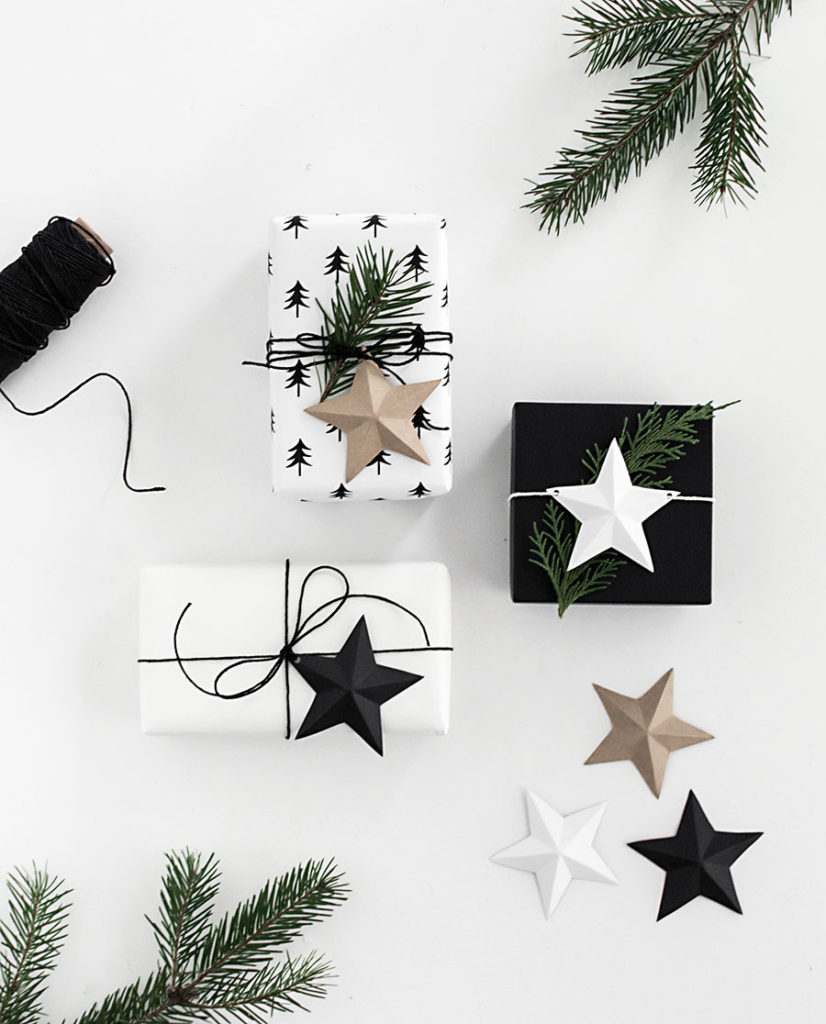 Go bold with gift wrap and have fun!
DIY 80's Inspired Gift Wrapping Ideas from akailochiclife.com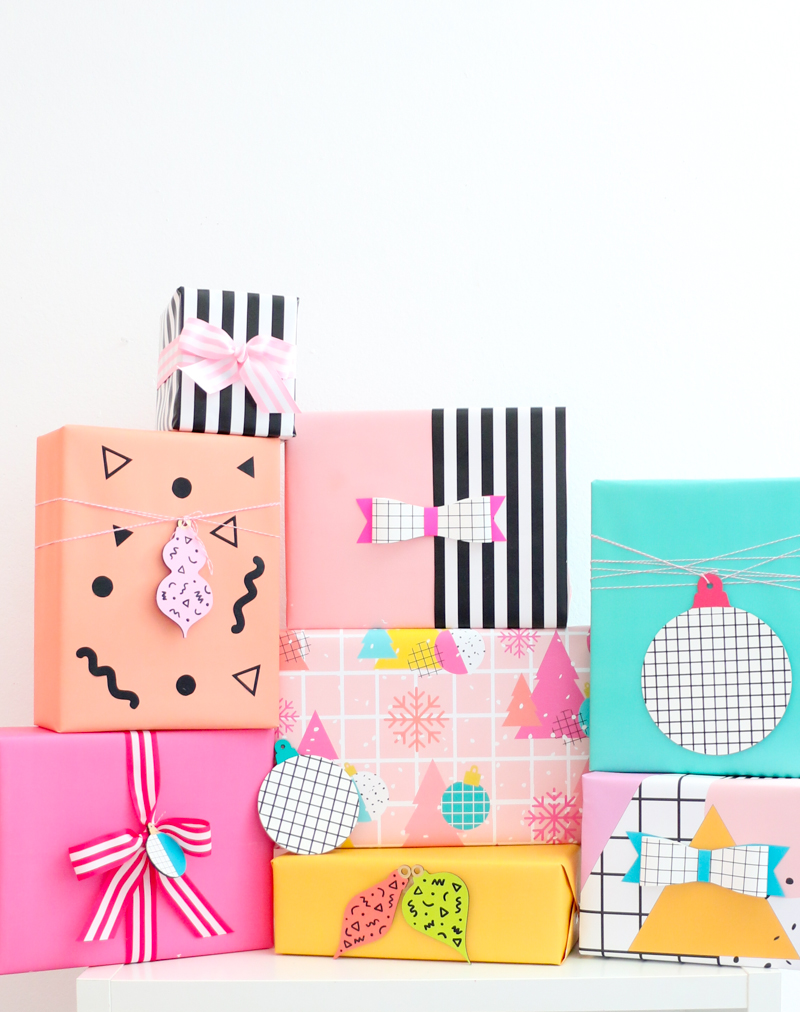 What a creative gift wrapping idea for a box of homemade treats!
How To Make Stenciled Christmas Gift Boxes from designimprovised.com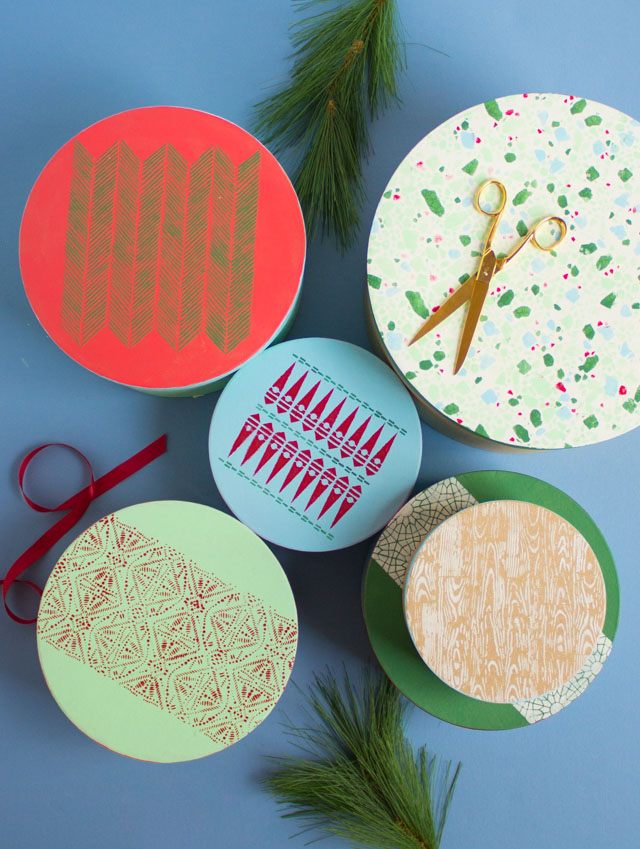 These are darling! What a super DIY gift bag idea for a school or teacher gift!
Gingerbread House Paper Bag Gift Wrap Idea from craftberrybush.com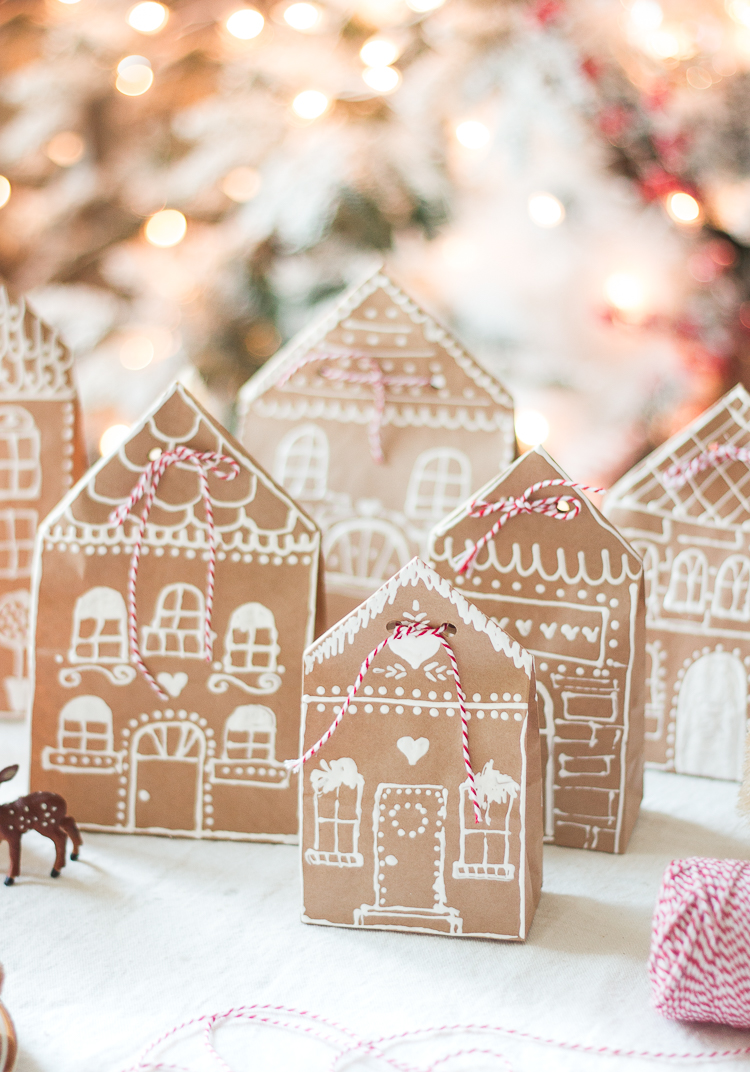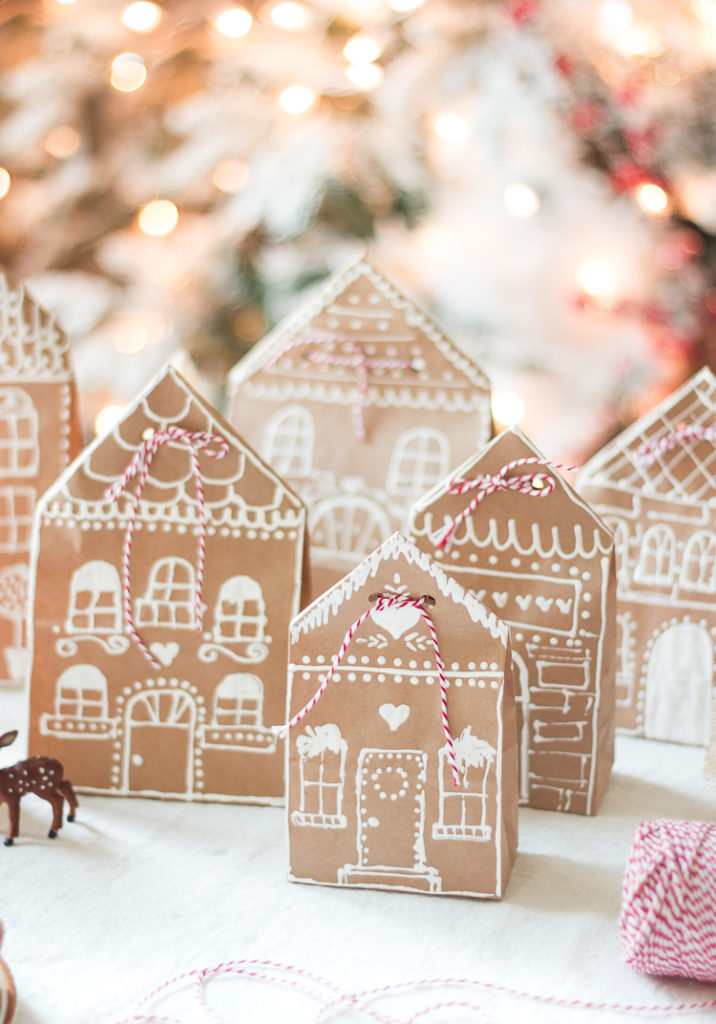 Useful year round, I'm loving this stenciled daisy gift wrap!
DIY Stencil Gift Wrap from tellloveandparty.com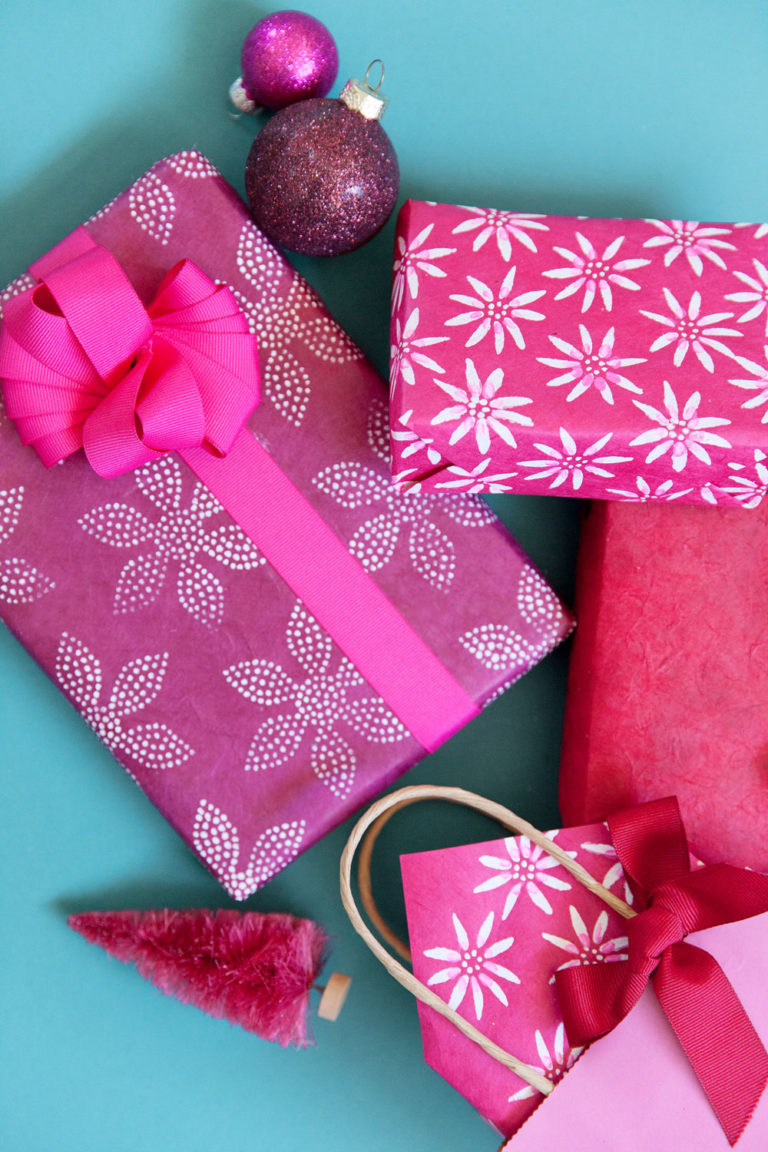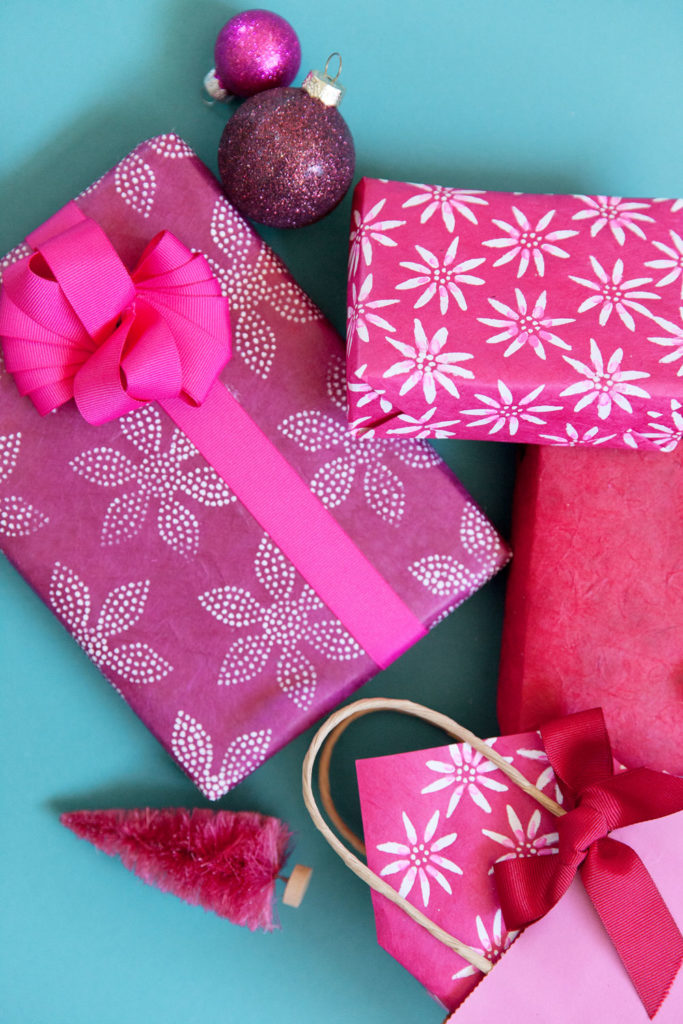 Grab a few sprays of faux flowers or greenery to dress up a plain paper gift.
DIY Gift Wrap With Silk Flowers from greenweddingshoes.com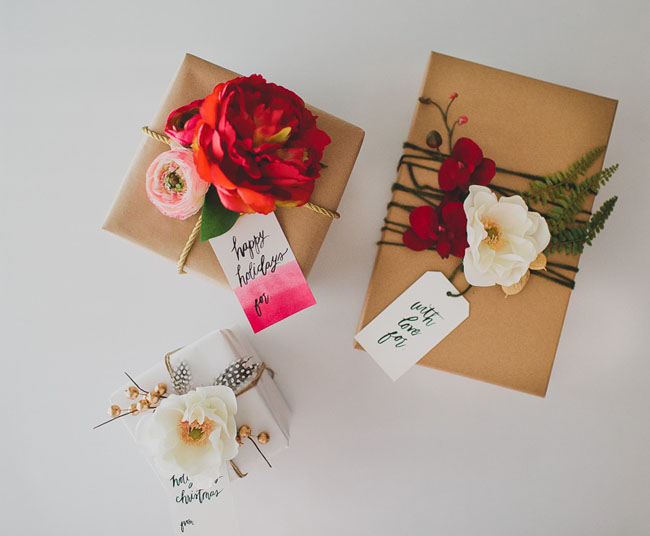 Your friends and family will talk about how cute this gift wrap is long after they've opened their gifts!
DIY Bottle Brush Car Gift Wrap from awwsam.com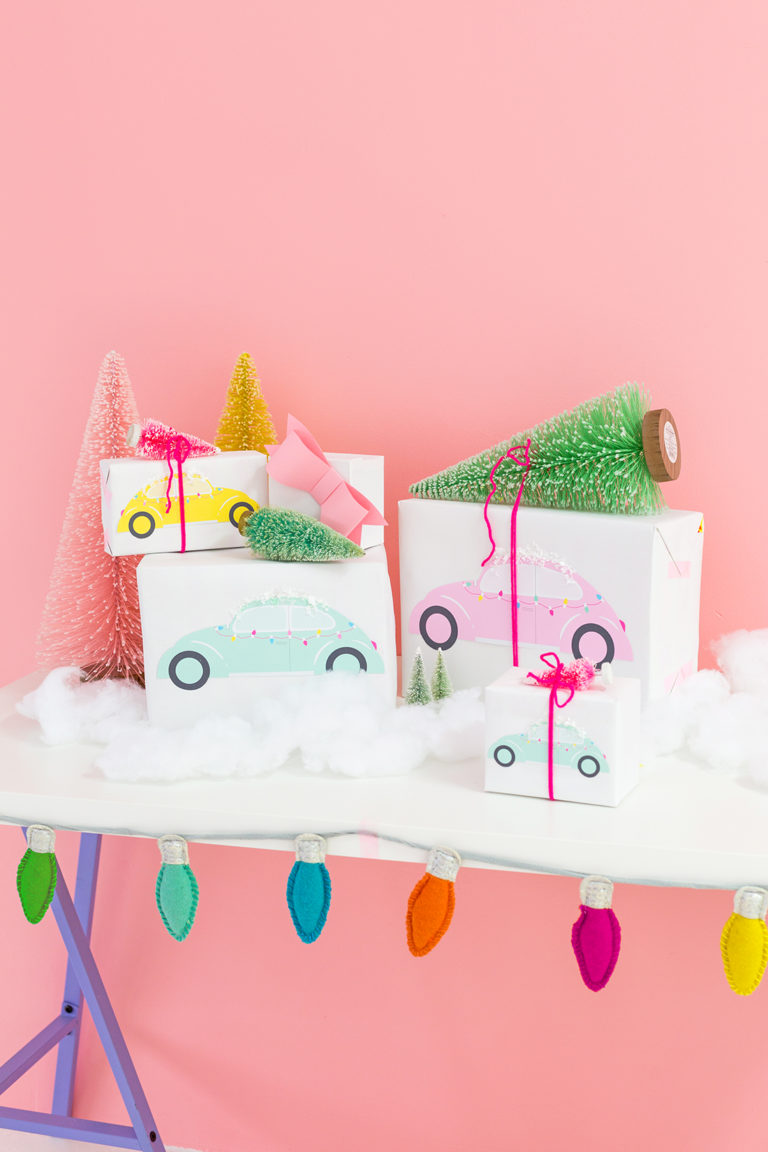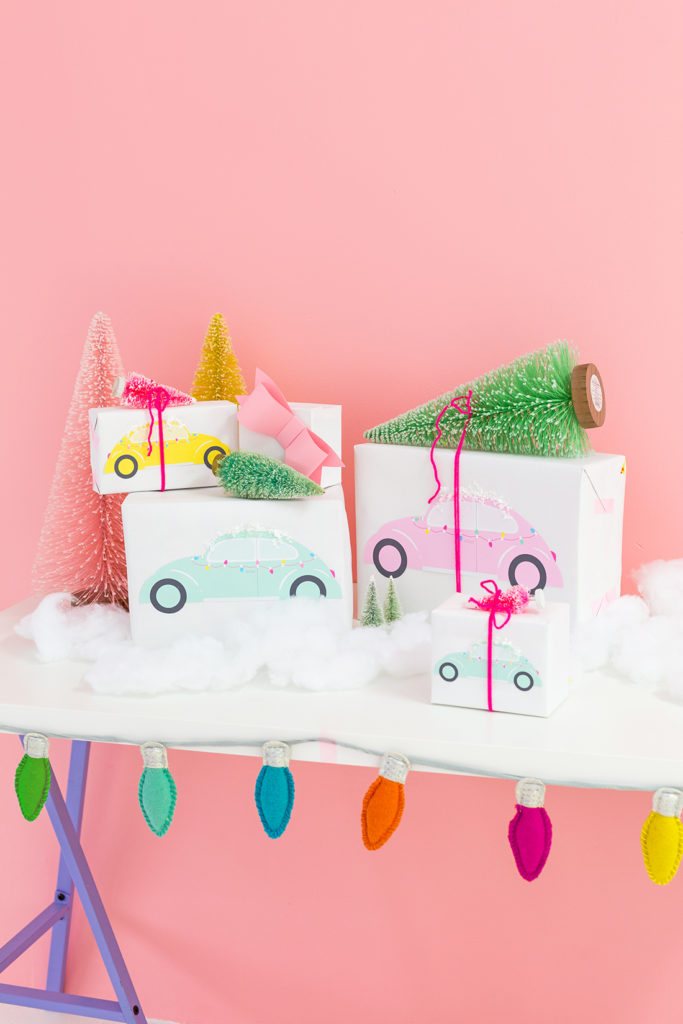 One of my favorite looks is the minimalist and natural gift wrap. This one is os easy and pretty!
DIY Gift Wrap Tutorial from happygreylucky.com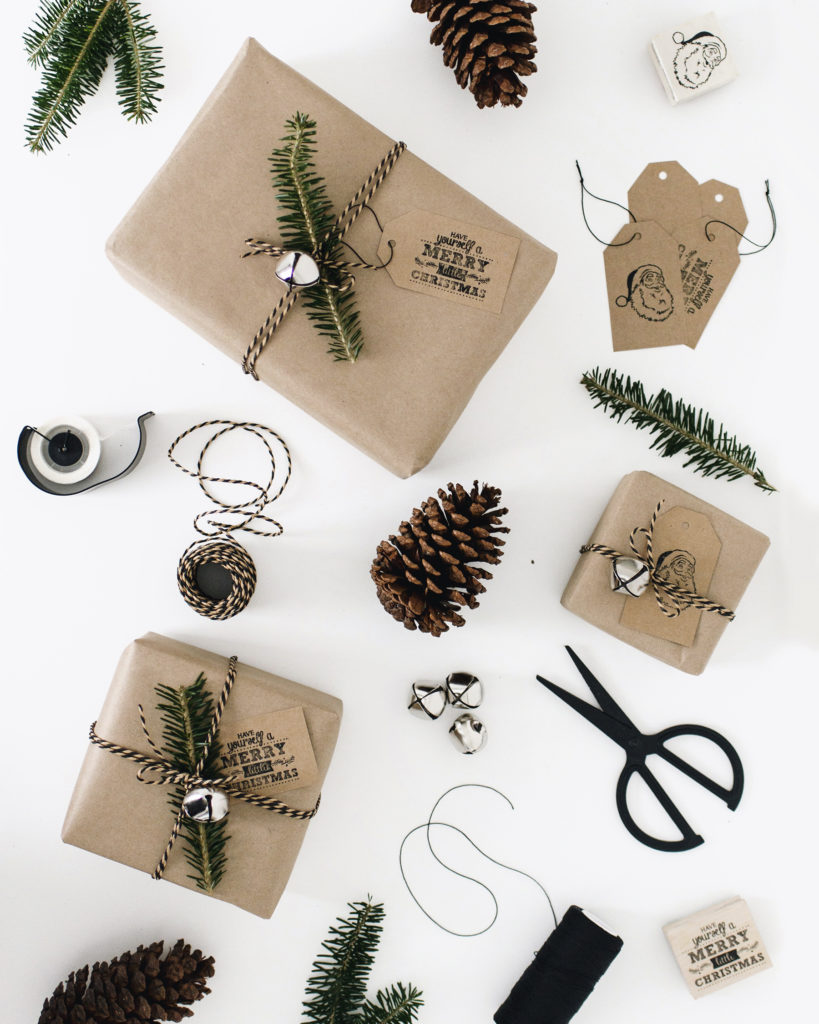 Make a colorful presentation with cut-out confetti!
DIY Confetti Christmas Gift Wrap The Easy Way from modpodgerocksblog.com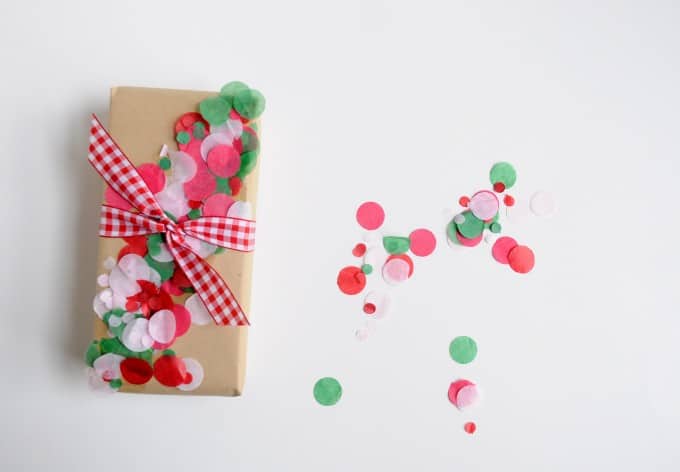 Holiday lights strung around the gift boxes are too cute!
DIY String Of Lights Gift Wrap from thecraftedlife.com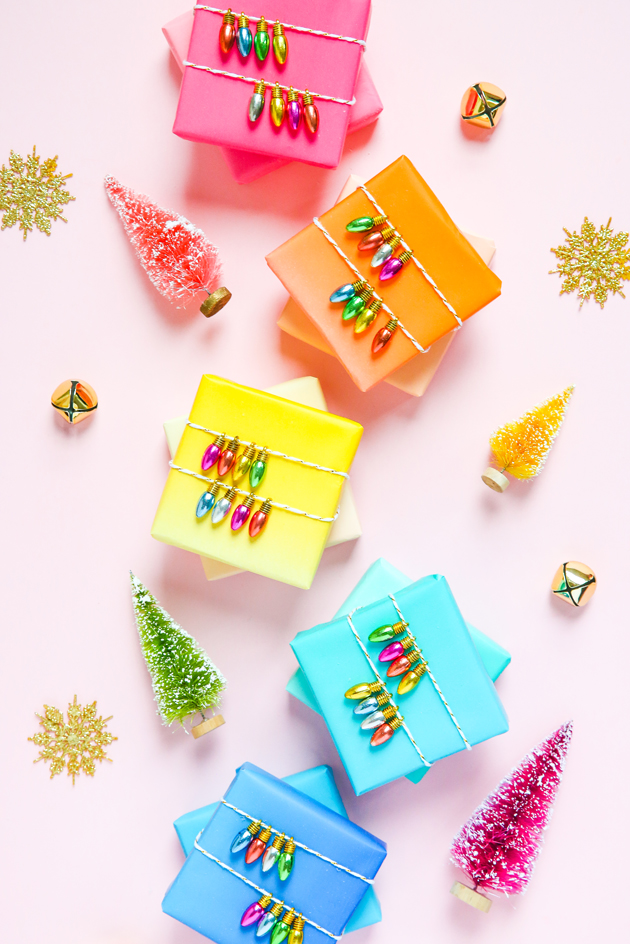 For the lover of rustic things!
DIY Recyclable Christmas Gift Wrap from muminthemadhouse.com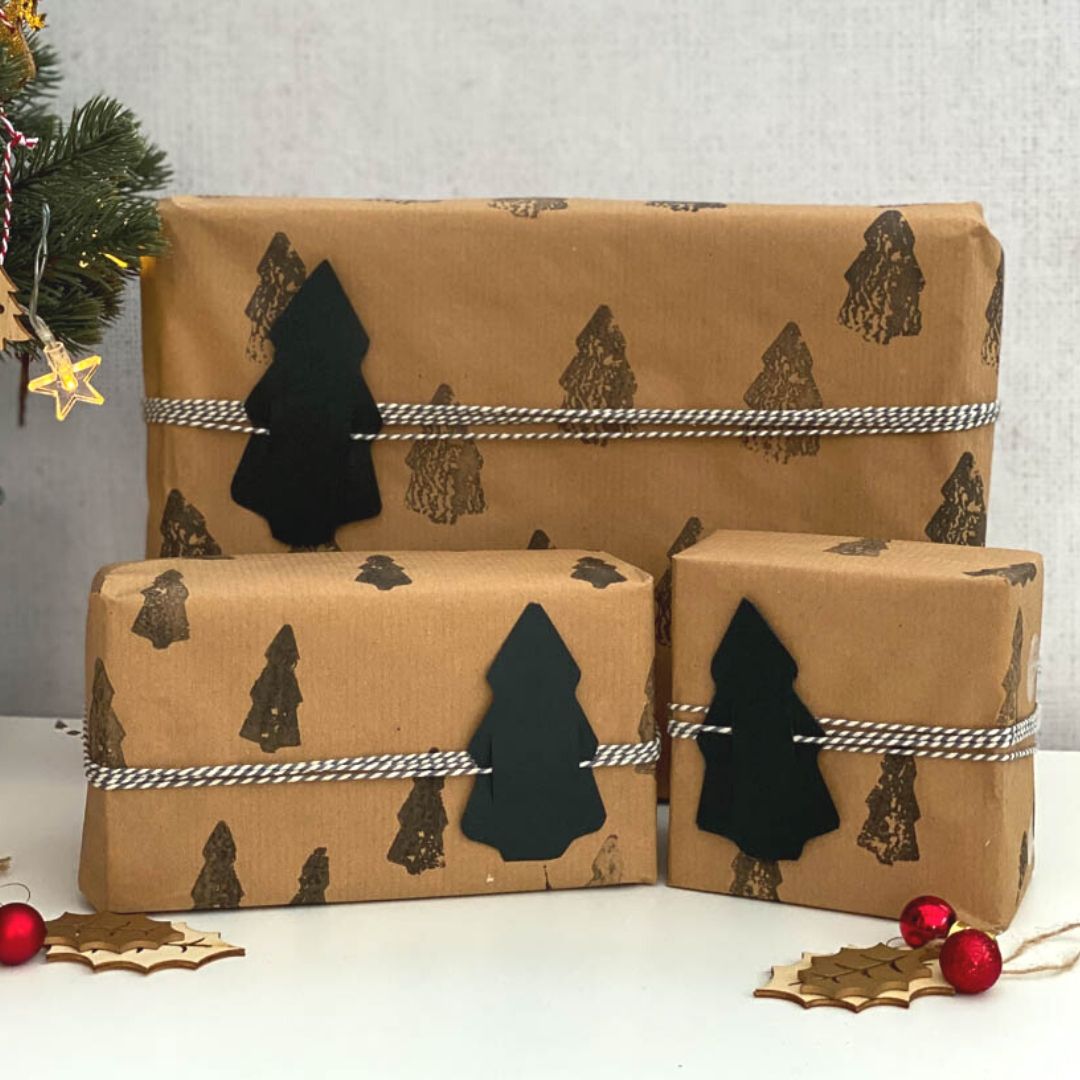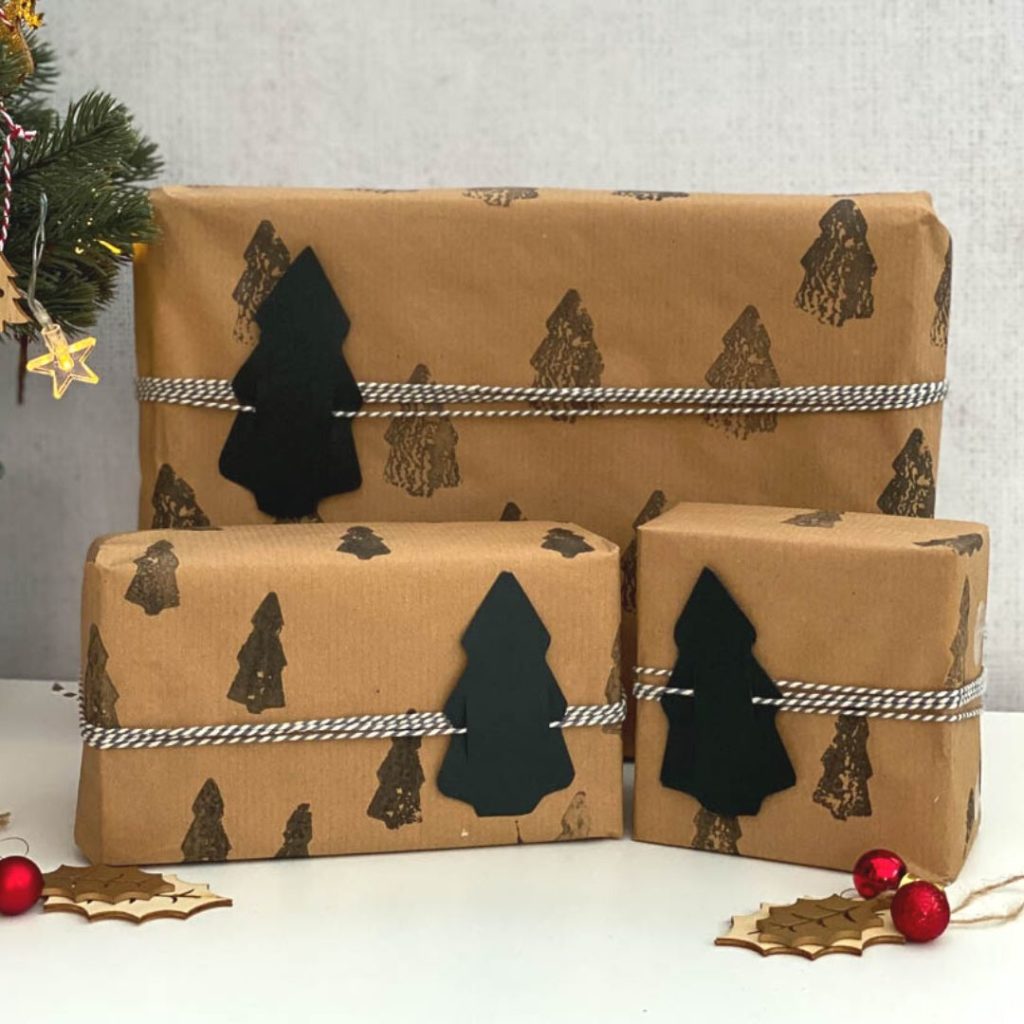 Another super creative gift wrap idea that kids can do!
DIY Scrape Painted Gift Wrap from madincrafts.com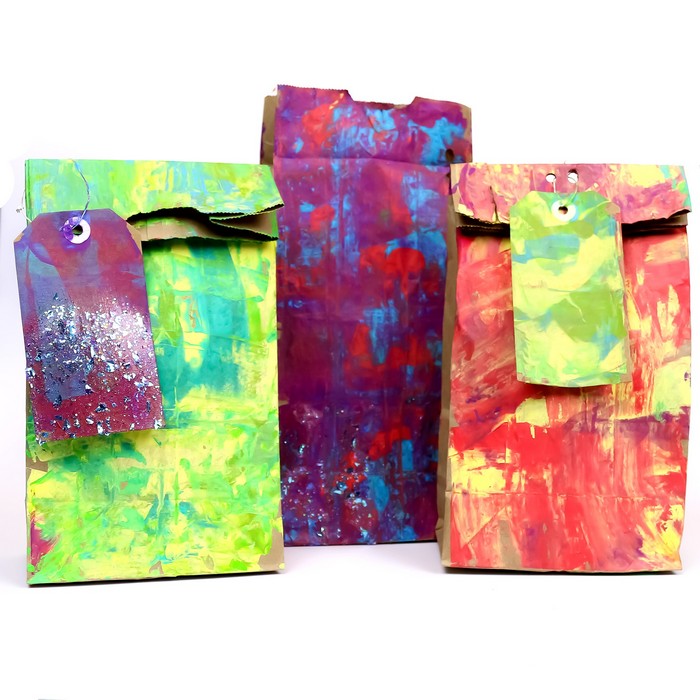 Every now and then I pull out my
DIY Gift Wrap With The Cricut Maker from heyletsmakestuff.com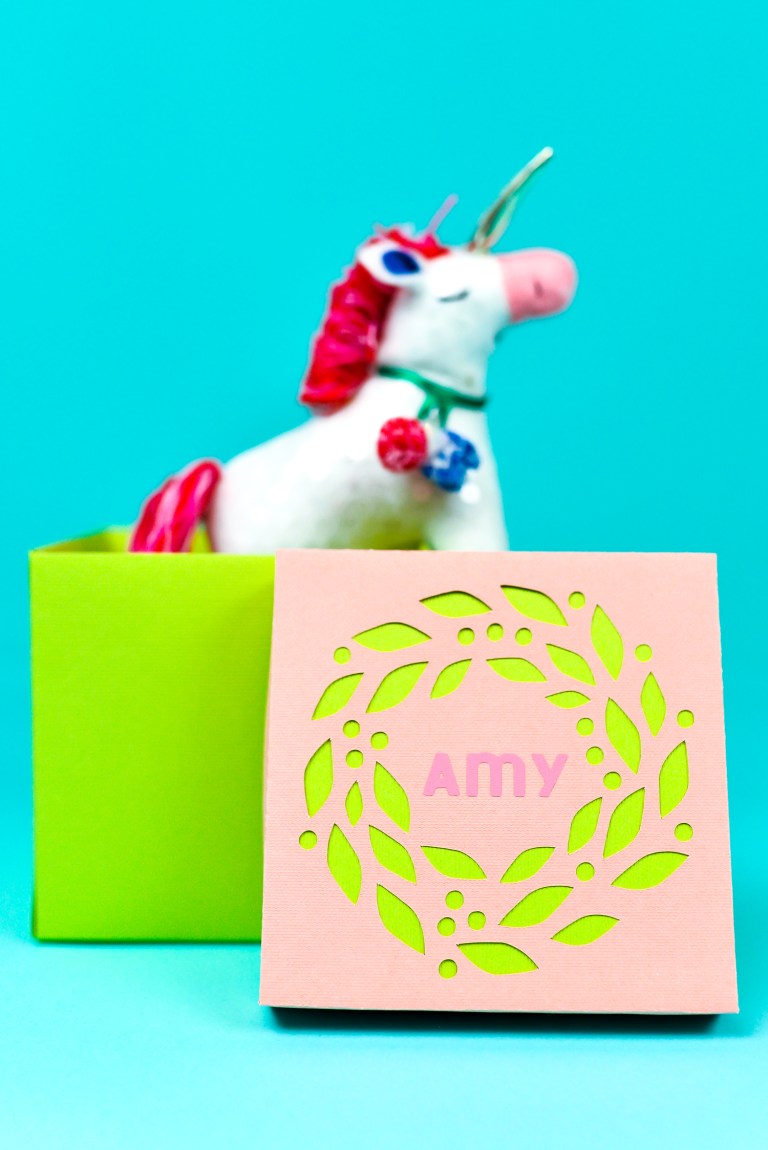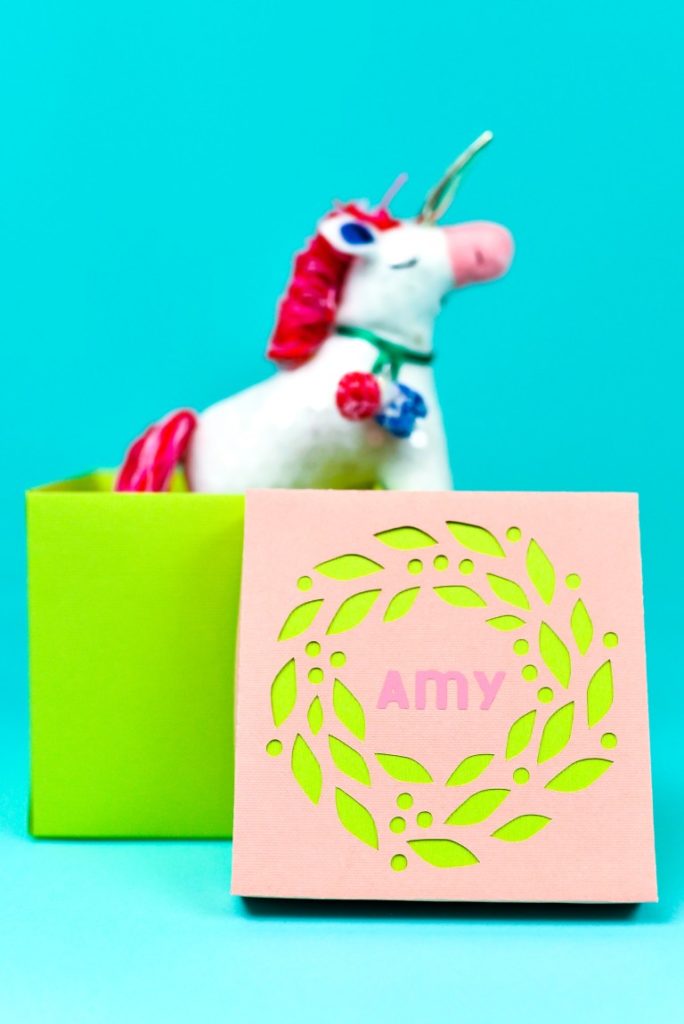 Classic white and gold wrapping with a twist.
Gold Leafed Feather DIY Gift Wrap from landeeseelandeedo.com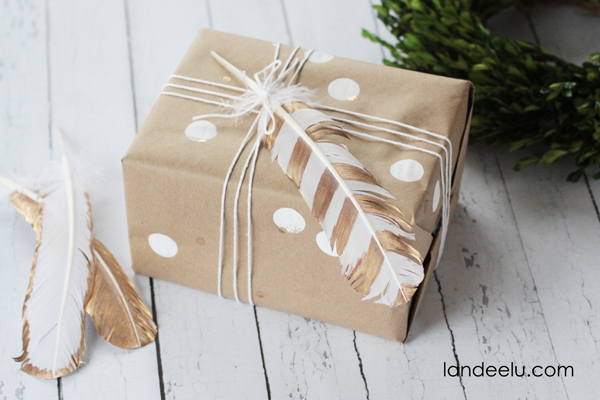 USe the ornament later with this fabric gift wrap idea!
DIY Fabric Gift Wrap For The Holidays from papernstitchblog.com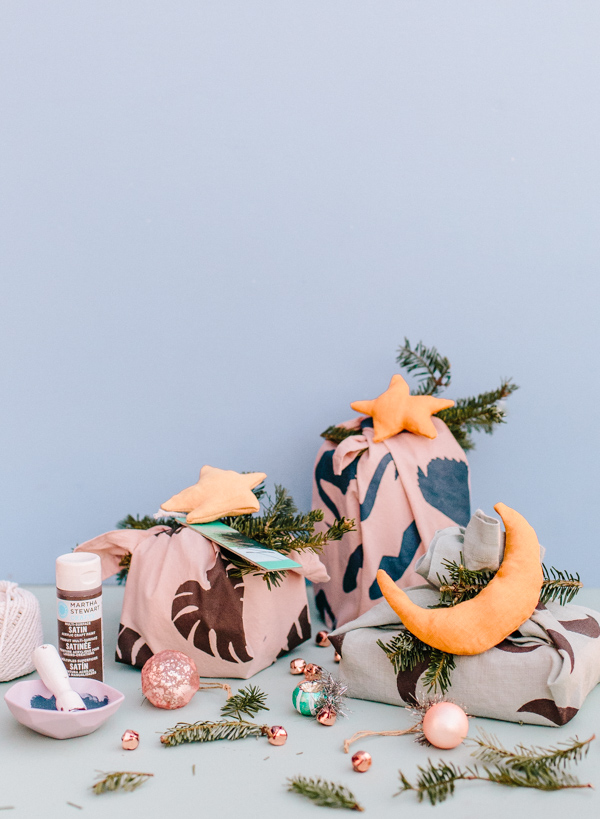 Pin my creative gift wrapping ideas for later and share with your friends on Facebook!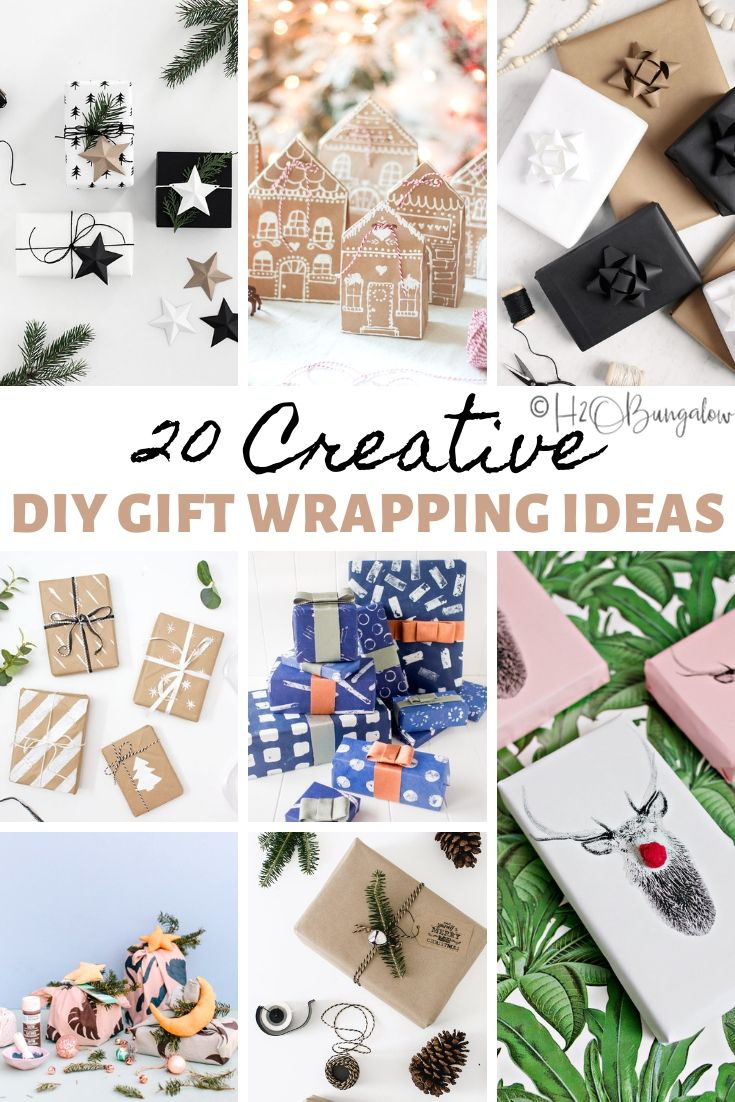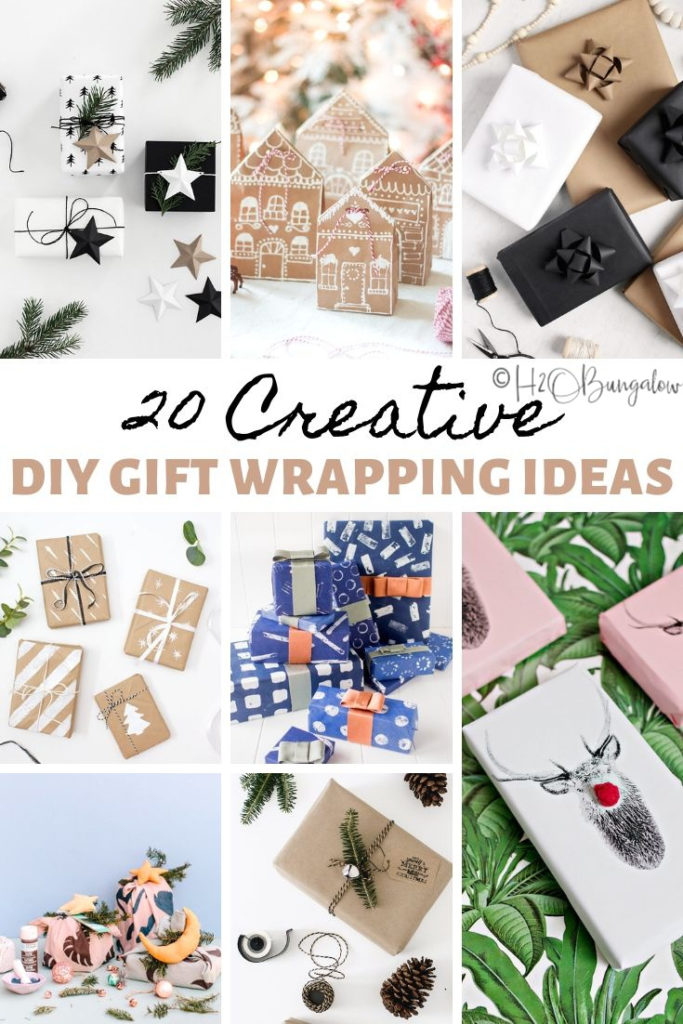 I hope I've stimulated the creative in you to try something different this year for your gift wrapping! Don't you ;love the look of a themed tree with coordinated wrapping or even using different DIY gift wrap for each family member!
What do you say? Will you step out of the box…er, the gift wrapped box that is, and try something new this year?