Hi Friends! Today I'm sharing the best home decor and home improvement DIY projects of 2019 from H2OBungalow. These DIY projects are the best of the best, the creative ways to fix up a house and decorate it without breaking the bank that you guys loved the most.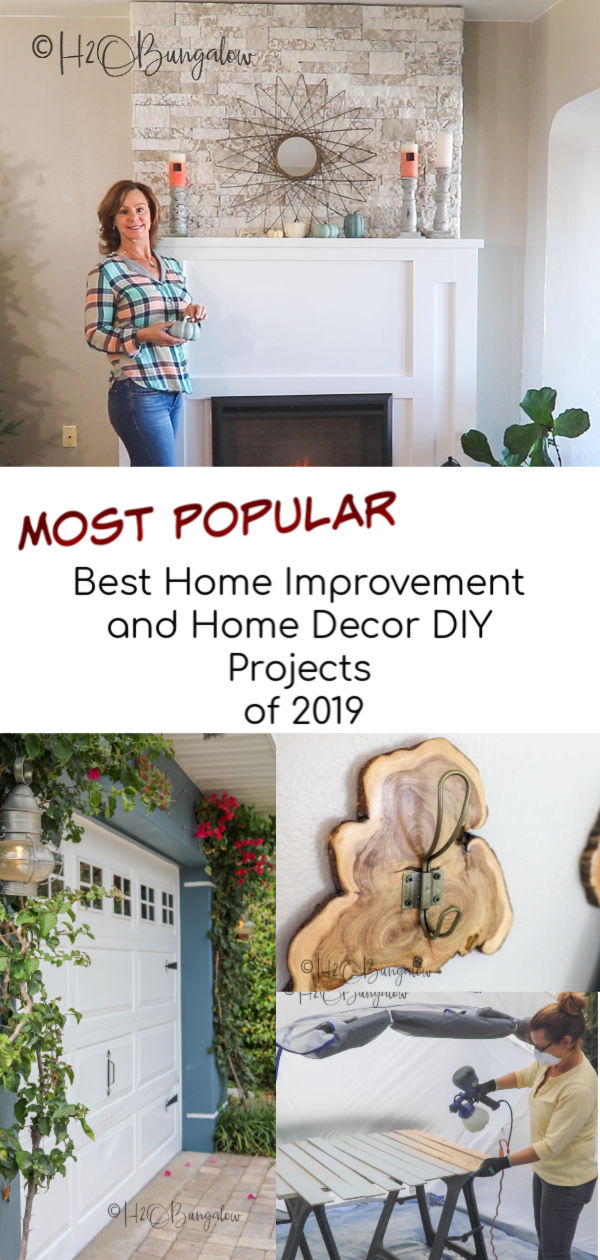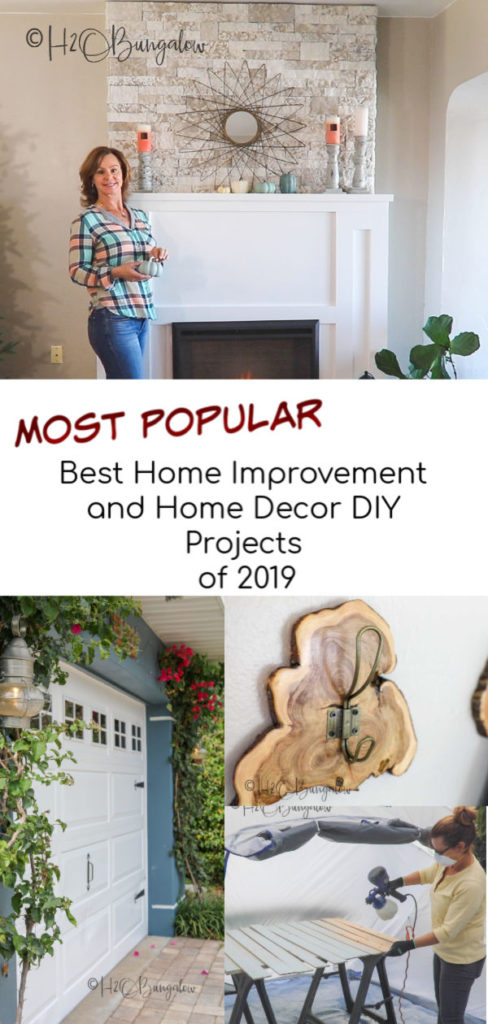 I've run this website going on 6 years now. It's always fun to see the most popular posts of the year and what resonates with you guys. Popular topics change every year. Take a peek at last year's Top DIY Projects of 2018 and Year in Review to see what I mean. Sometimes, I already have a feeling with a project that it's going to be a winner like my #1 most popular DIY of the year this year.
Other times I'm surprised. Either way, it's always fun to pull together my best home decor and home improvement DIY projects for the year to share.
Besides my best projects, You guys have sent notes that you like when I add a few reflections and thoughts on the year. So I've added a few below.
Biggest Challenge of 2019
By far, my biggest challenge in 2019 was renovating the new Mill Place. I discovered just how tough it was to get a total gut and remodel completed when working remotely. See my original announcement when I first shared my new project house to see how much work was needed.
What was I thinking when I thought I'd be done by September and only started the renovation in March? Either way, it's now complete and our first guests have arrived. Sure, there's still a few things I'd like to get done but that will have to come later.
Would I do that amount of work in such a short period again? Nope. No way. All work and no down time makes for too much stress, too much travel and missing family.
The flip side of that is I have so many projects from the Mill Place to share with you guys over the next few months!
Favorite DIY Project
My favorite DIY project this year is a tough one to pick! While I loved the faux garage door windows, I also loved the torched sliding barn door and the faux stone chimney…and the darling free standing stocking holder I made a few weeks before Christmas.
Bottom line? I honestly can't pick just one favorite!
What I learned in 2019
I learned a lot in 2019. On the personal side, I was reminded to be present for family and the good friends that I'm fortunate enough to have in my life. Life is short, illnesses can work fast and you can't take time together for granted.
I learned that sometimes I create my own limits when I think I can't do something.
I also learned how to use a snowblower!
What I want to accomplish in 2020
There's never a shortage of home improvement projects needed around here.
After concentrating on the Mill Place for the last year, I'd like to tackle more projects in my own home here in Florida.
Maybe finally paint the kitchen cabinets I've waffled over for the last 5 years. My dining area is sorely in need of an upgrade, my mailbox is the embarrassment of the neighborhood and last, we have a guest room that has been a storage room for nearly six years. It's in sad shape and what's worse is we actually stuff friends and family into it!
I also want to try a few new tools and tackle some furniture makeovers.
So let's get on to your favorite DIY projects of 2019.
The Best Home Decor and Home Improvement DIY Projects of 2019
#10. How to Wax Concrete Countertops .
We've had our DIY concrete countertop for going on 6 years and I love it. I've had to learn a lot about maintaining it. This is the simplest method to sealing I've tried!
Spoiler alert, I'll have a new concrete countertop project to share with you soon!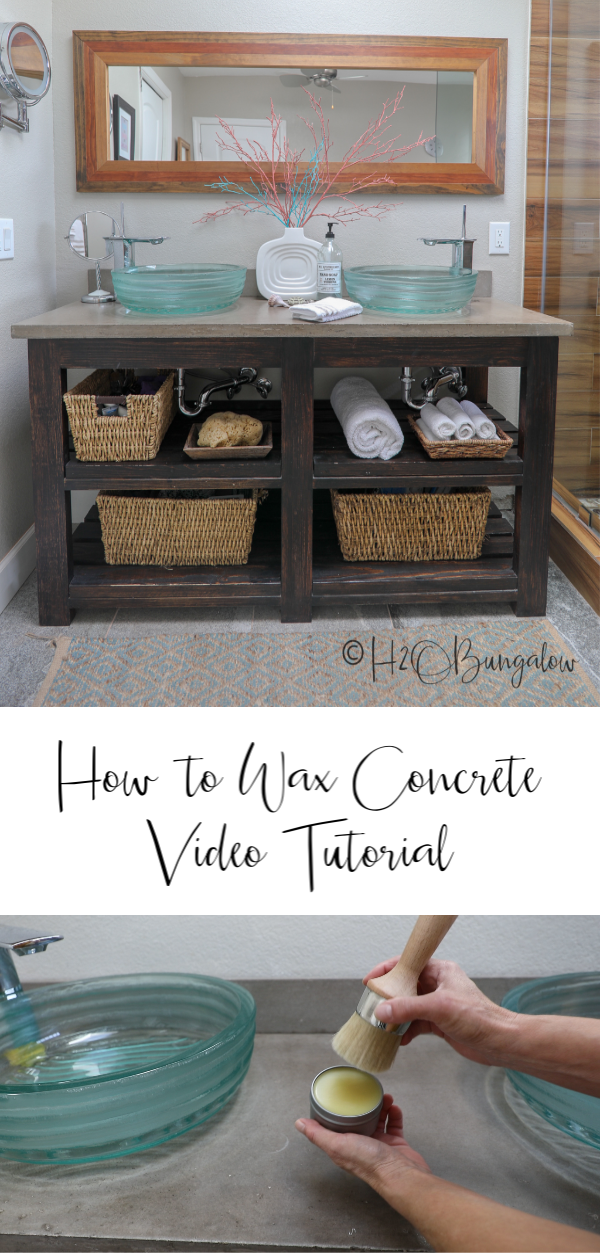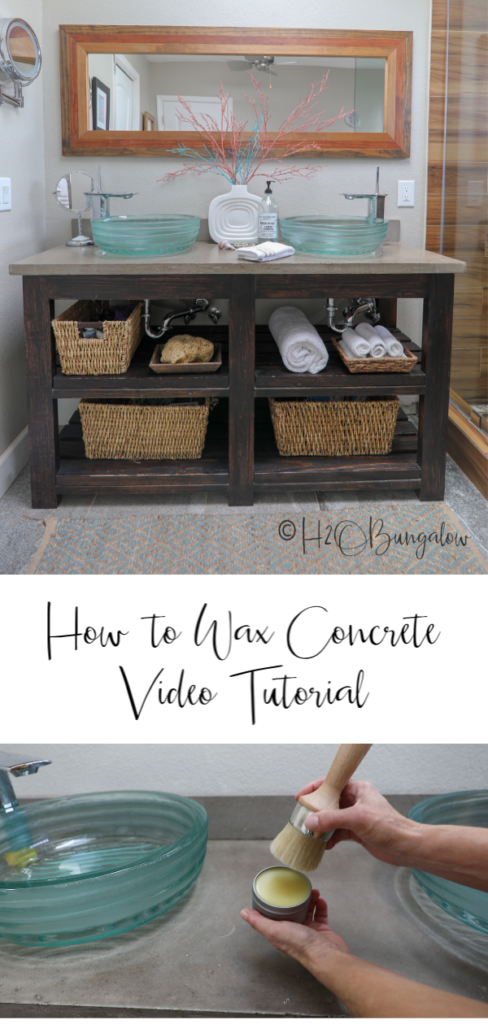 #9. Coastal Backyard Makeover Reveal
My husband was not thrilled the day he popped his head out the back door and I was lifting the pavers from our oversized and boring patio! I've been known to do crazy things and this was one of them. It worked out fine, even if I did stress him out a bit.
Readers followed along as I worked on and updated my backyard with several different outdoor DIY projects over a month-long period last summer.
It was a crazy amount of work, but the results were so worth it!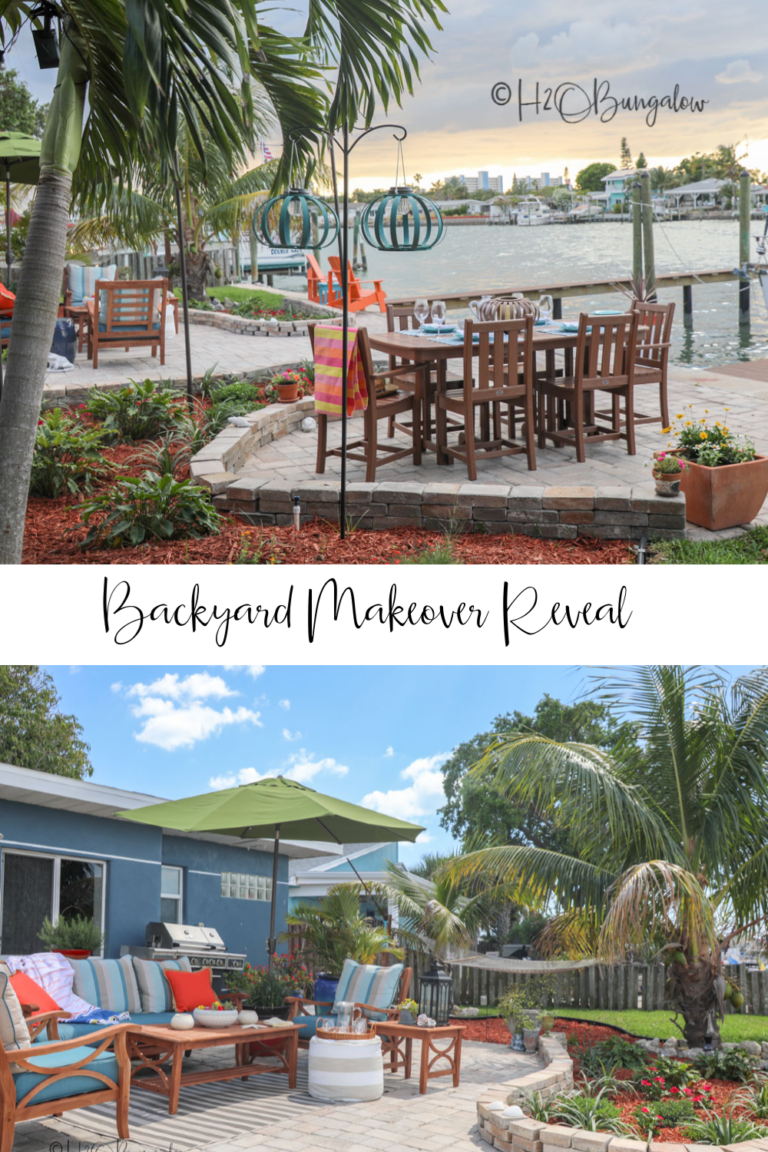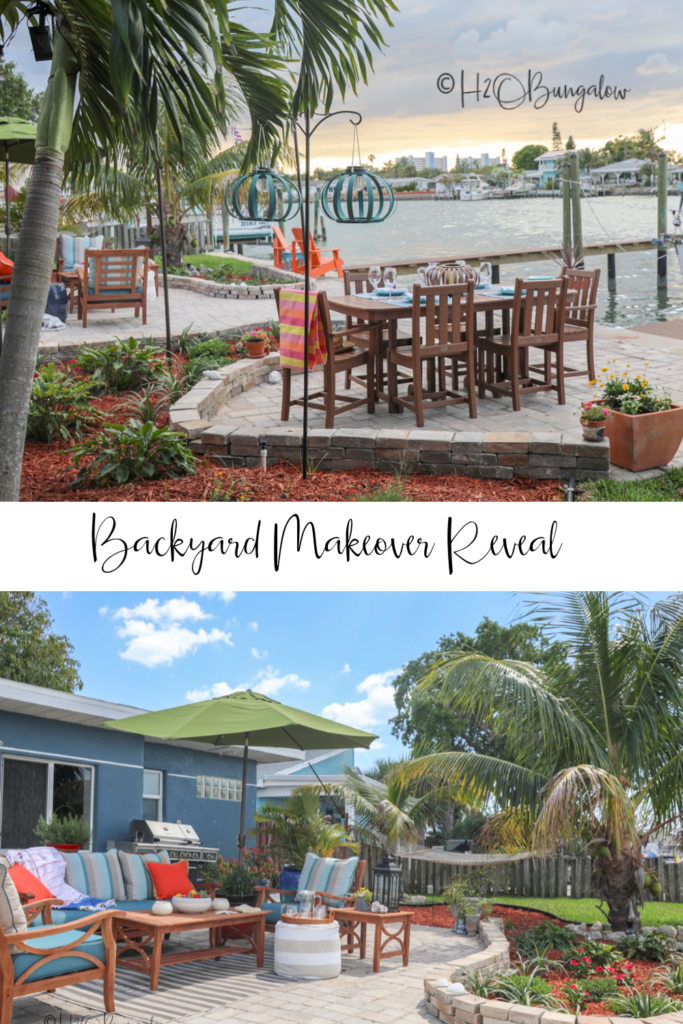 # 7. How to Install a Tankless Water Heater.
Apparently, many people are interested in changing over to a tankless water heater, and for good reason. You know how I mentioned above that when you think you can, you can and we set our own limits? Yep, this is one of them. We are several months into having a tankless water heater and I couldn't love it more!
You'll see me add a tankless system in Vermont this year to replace our aging propane water heaters too.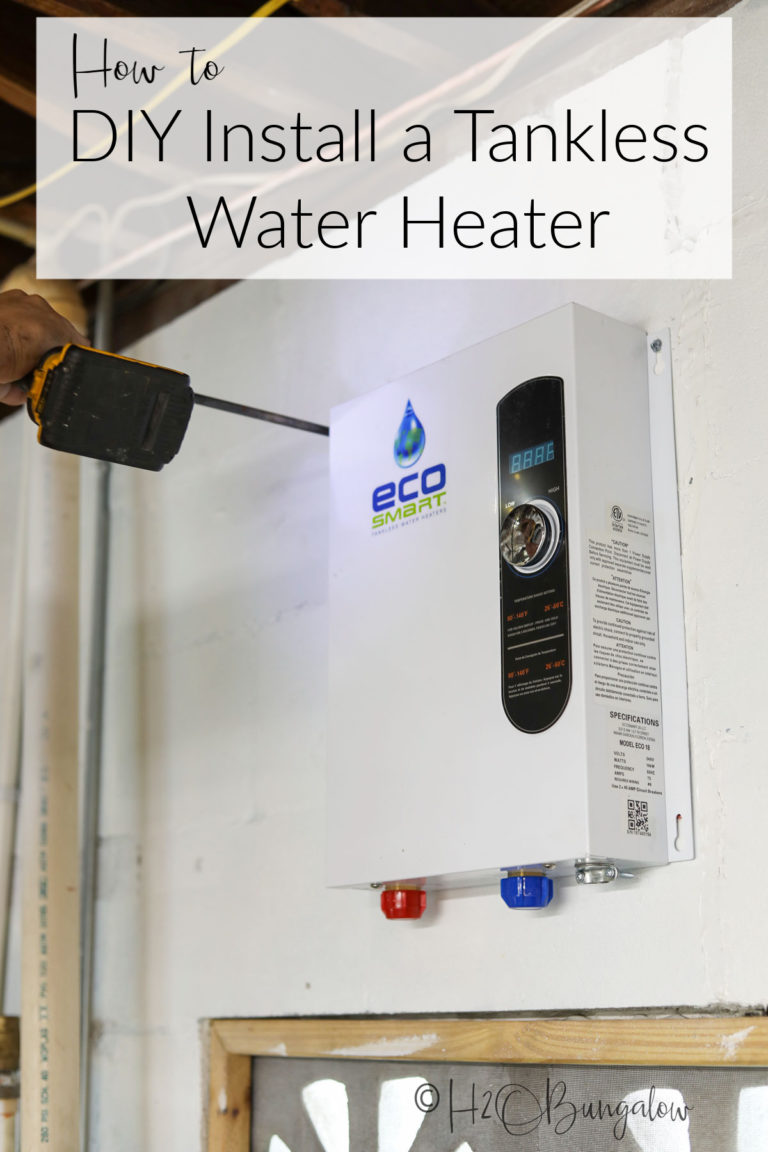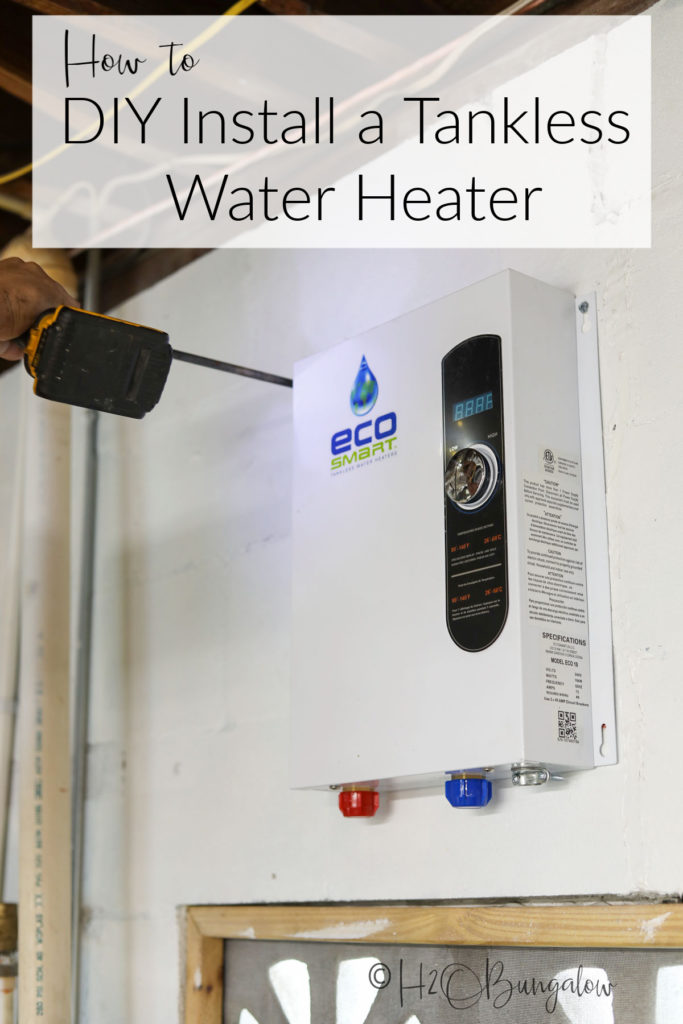 # 6. Faux Stone Fireplace Chimney
This project is just a few months and already it's hit the top ten list! A few years ago I shared how to build a DIY faux fireplace with an electric insert. Who knew it could look so much better?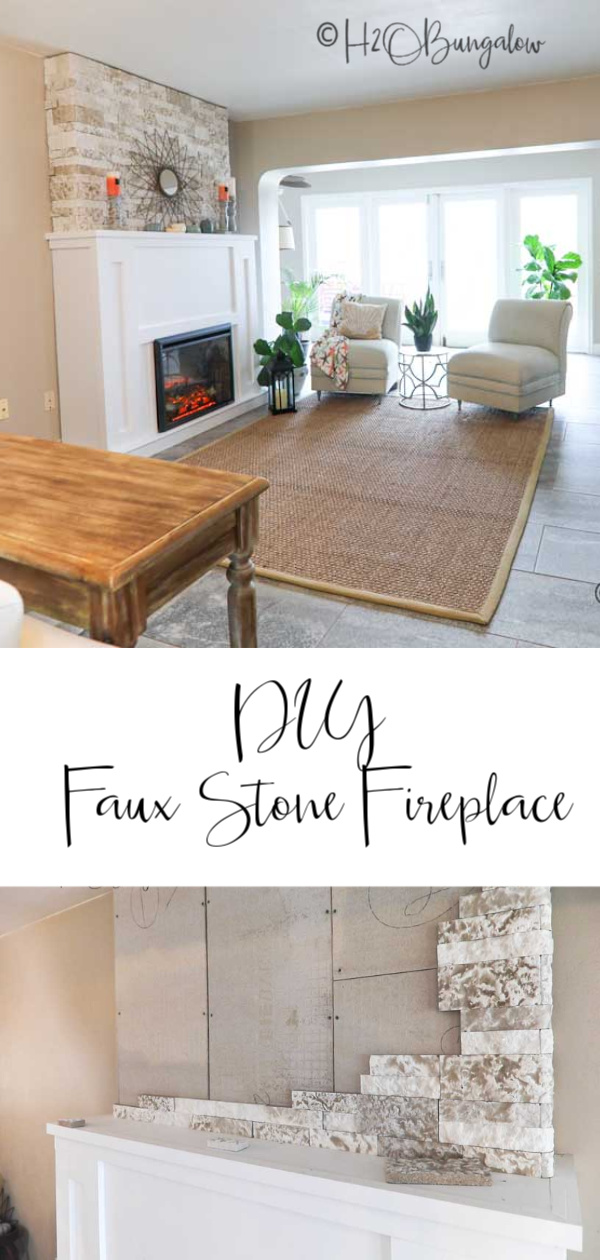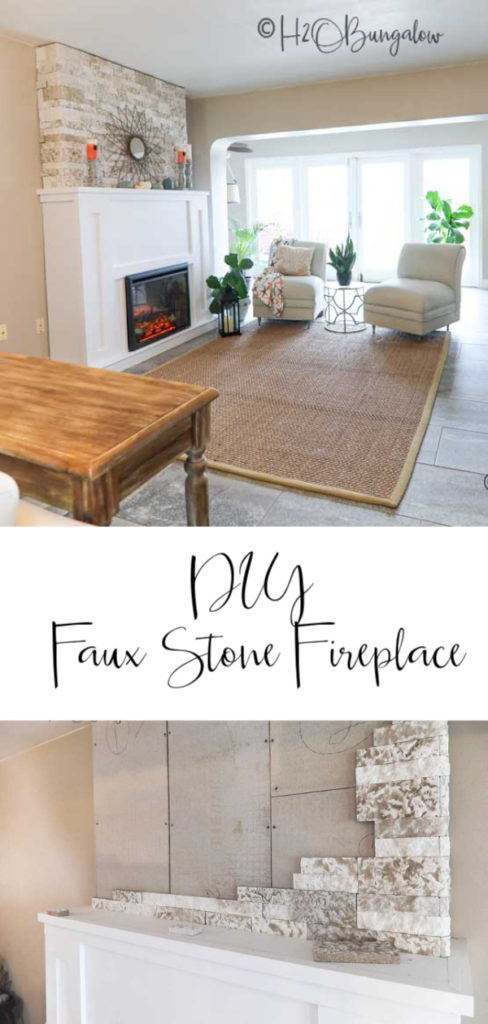 #5. 21 Open Shelf Kitchens You Can DIY.
Like it or not, open shelves in the kitchen are here to stay. I installed them in the new Mill Place and have to say, I couldn't be happier with the look and functionality!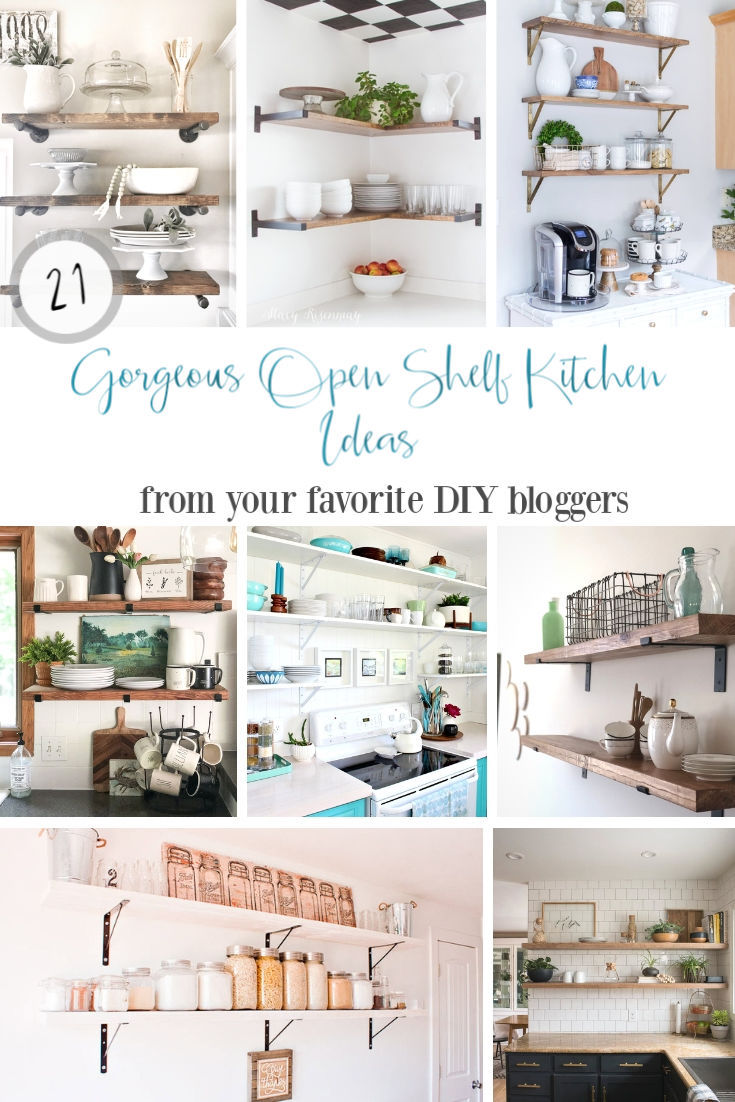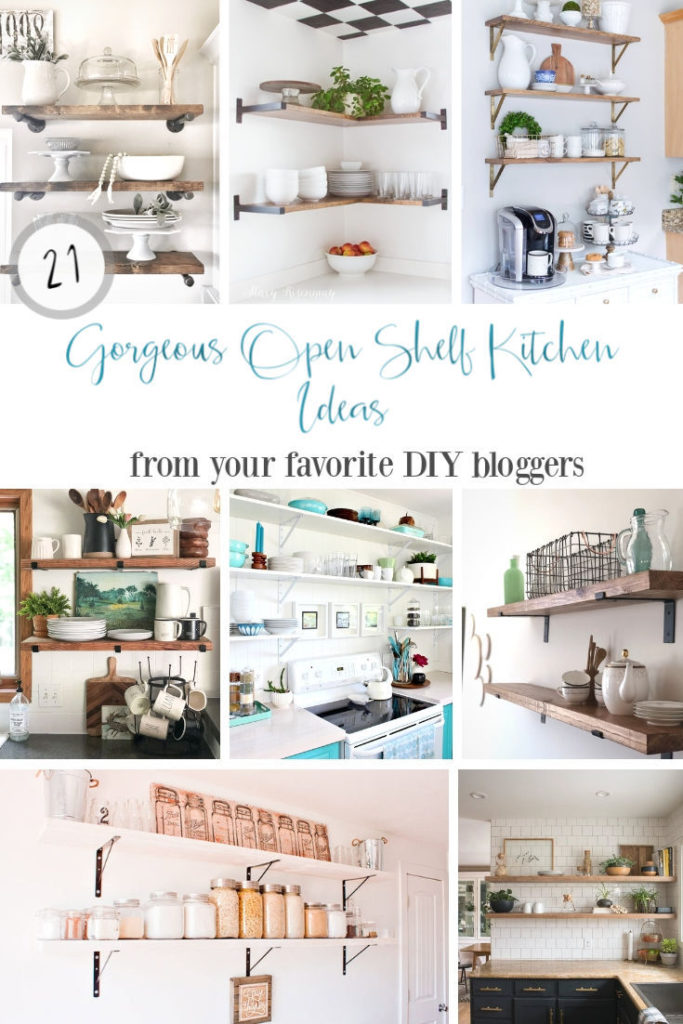 #4. Multicolored Wood Plank Wall.
The popularity of a wood accent wall is still going strong! This is 1/4″ cedar tongue and groove and so easy to install!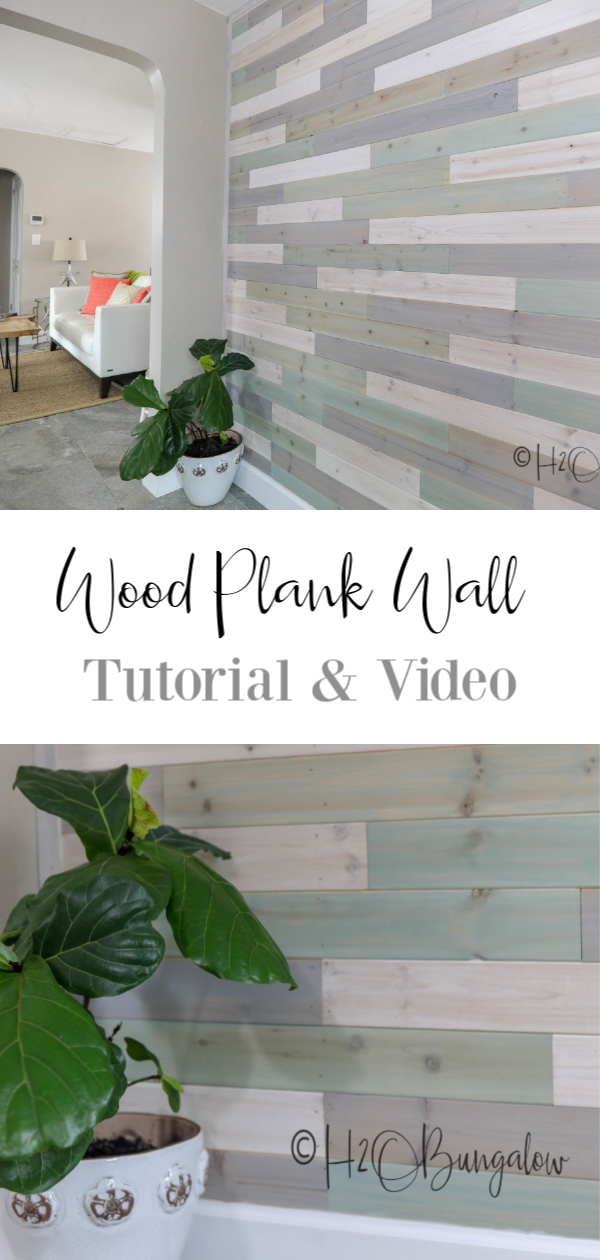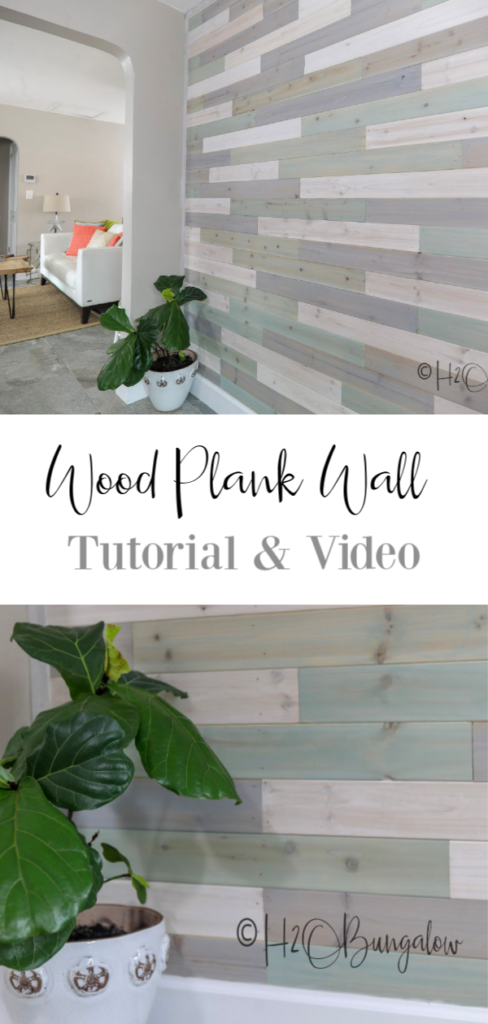 #3. DIY Solar Hanging Lanterns
I made a solar hanging version of my popular DIY Wood Lantern Tutorial this year.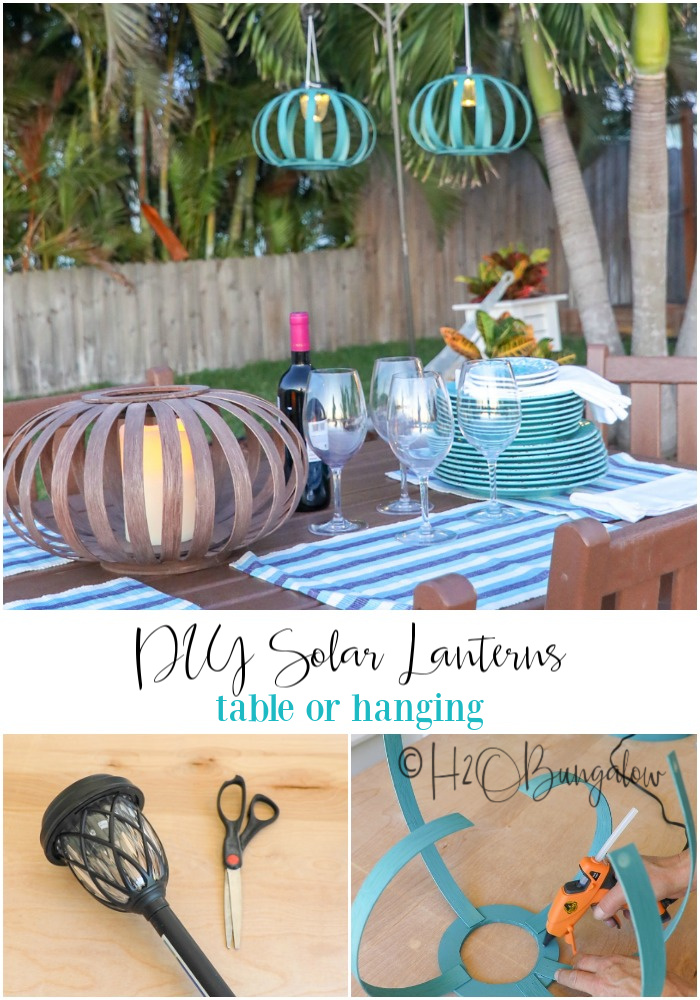 After creating gorgeous entryways in Vermont I had to have one at home too. These cookie wood slice coat hooks are the perfect choice for a small space!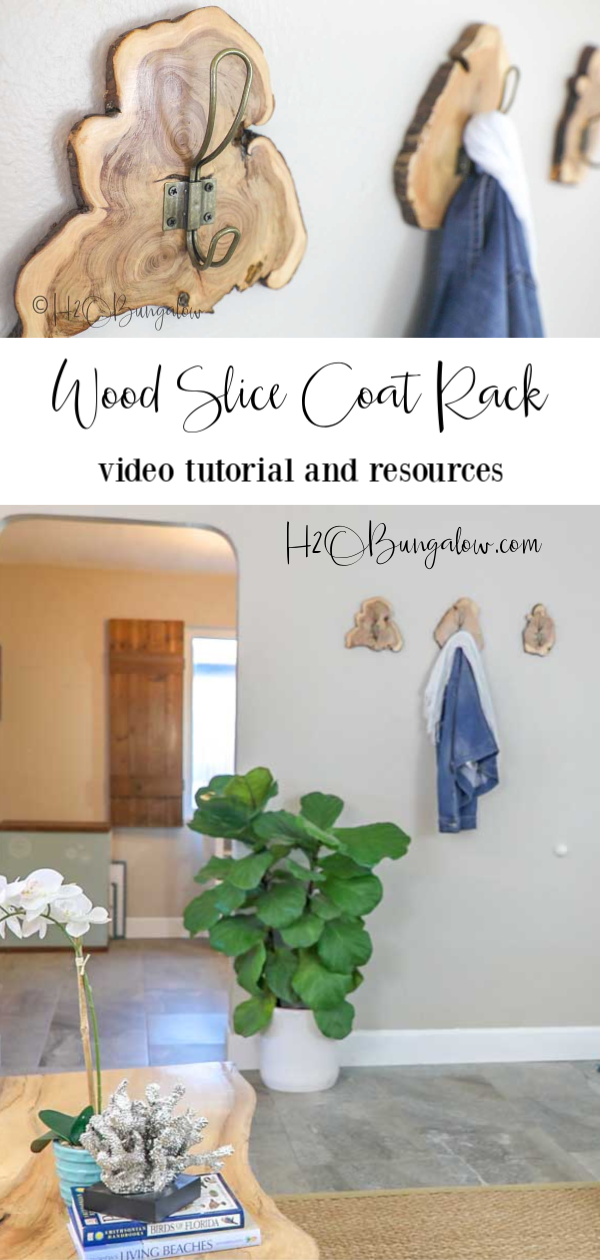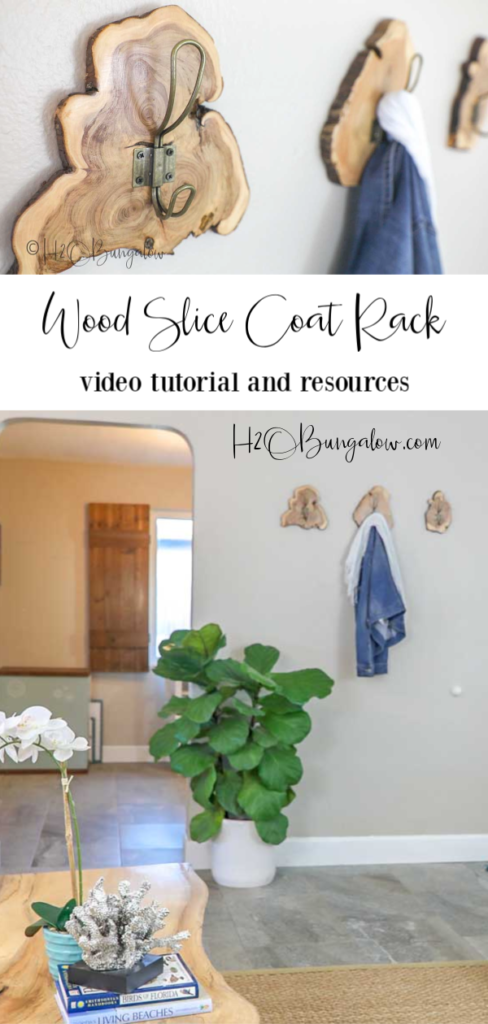 #1. How to Make Faux Garage Door Windows.
Can you build faux windows that look real on a $60 budget?
Absolutely!
Hands down, my number one most popular post of 2019 was my faux garage door windows. This is a project I'd wanted to tackle for 3 years and I finally did it.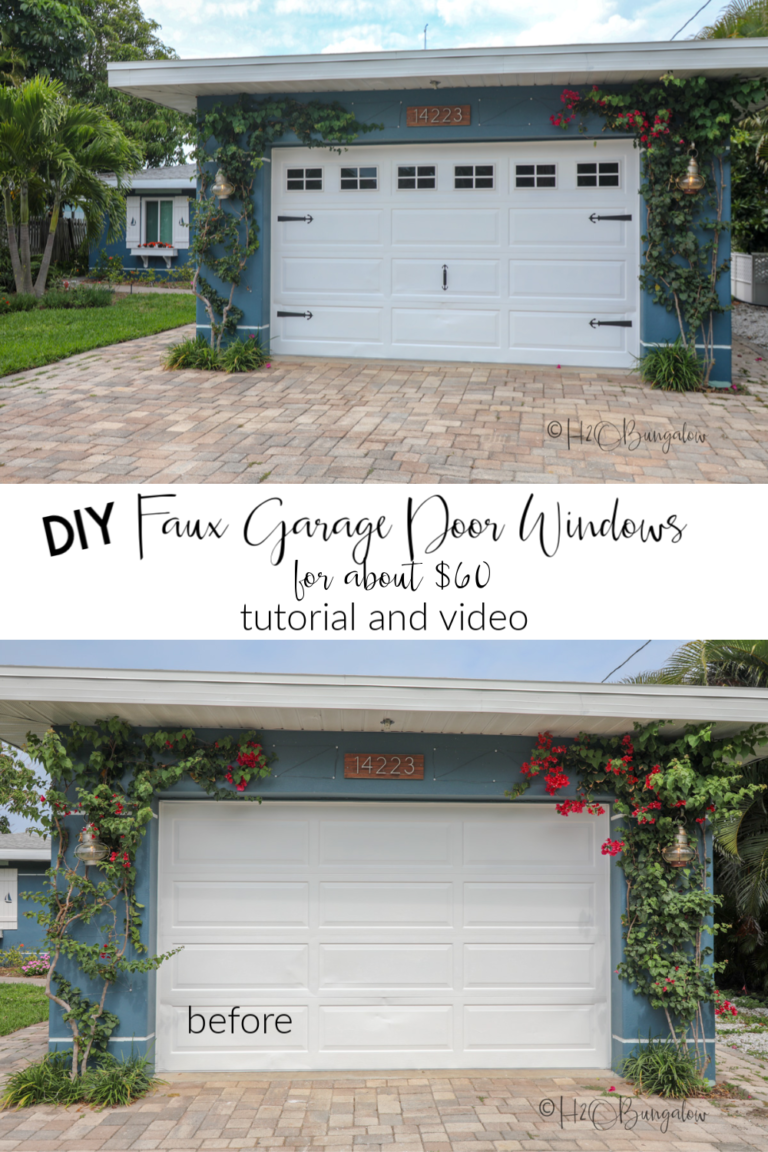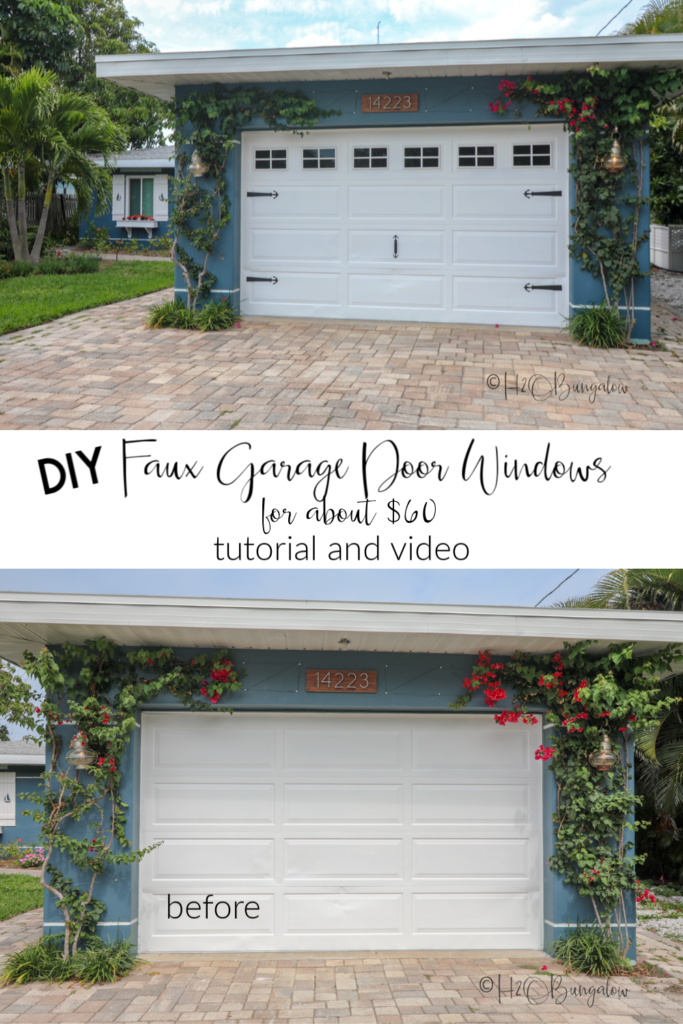 Don't forget to Pin this for later and share this with your friends on Facebook!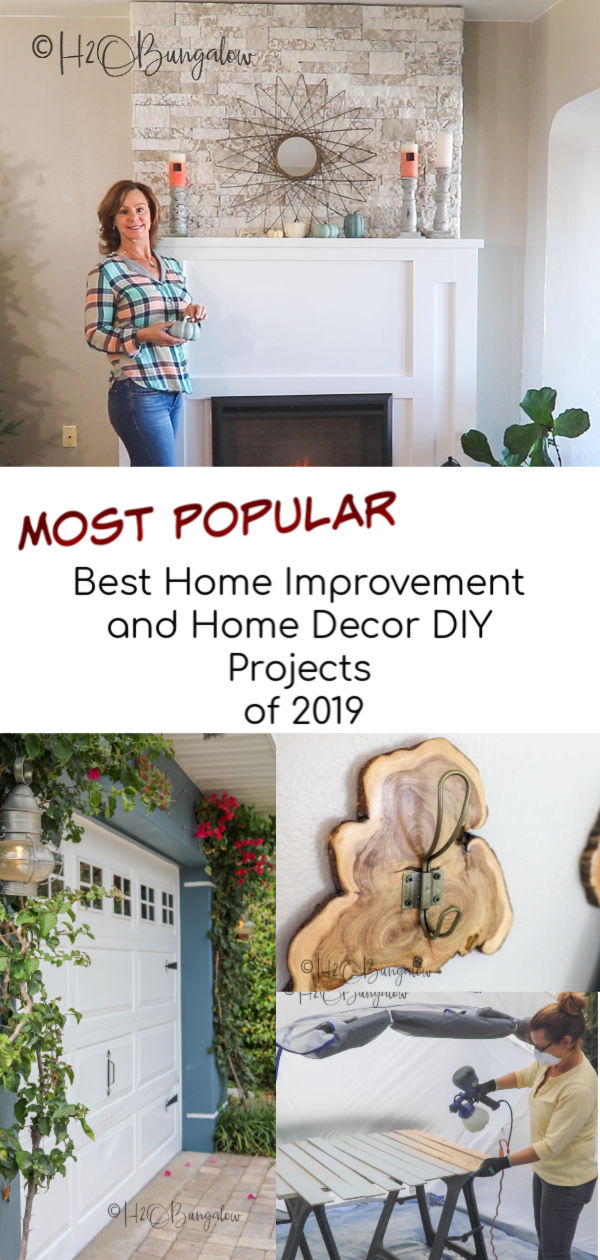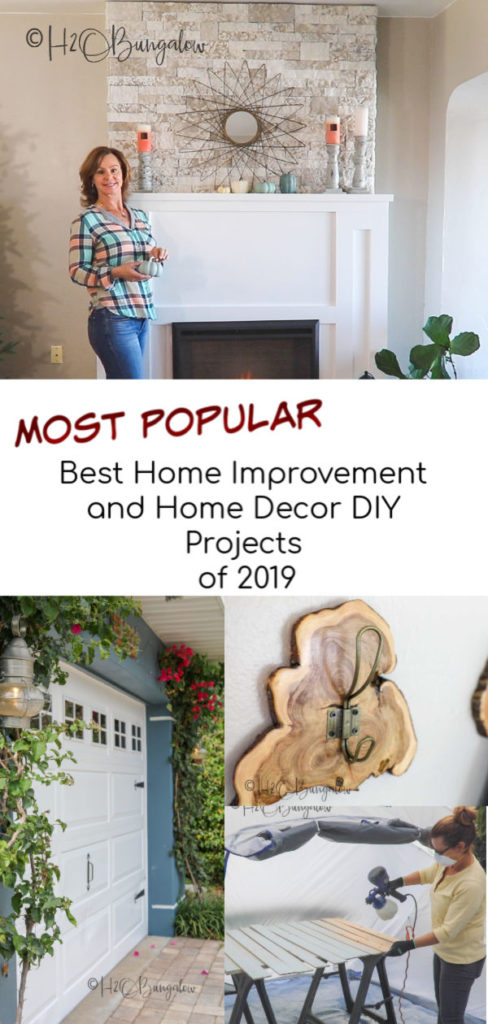 All in all, when I look back over last year and my best home decor and home improvement DIY projects of 2019, I'd say it was a pretty good year. I had a lot of fun in spite of the challenges.
Creating and sharing new ways to fix up a home with fresh ideas and a few power tools is a dream job. I consider myself very fortunate to have a job that (almost) never feels like work.
I can't wait to see what 2020 brings! Do you have any special DIY projects for home you'd like to try this year? Any you'd like to see me try?