I love big outdoor Christmas ornaments. How can you not smile as you pass by a home with lots of big festive ornaments decorating an outside tree during the holidays? Even here in sunny Florida. Today I'm sharing how to make DIY large outdoor Christmas tree ornaments with pvc pipe and a HomeRight Digital Temperature Heat Gun. These are simple to make, inexpensive, sturdy and look awesome hanging in a tree!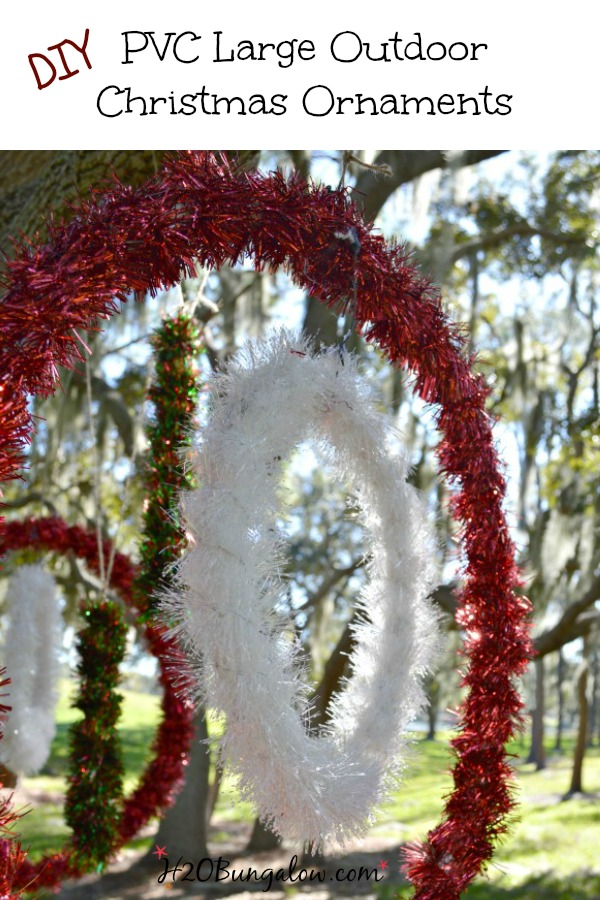 Supply List for each tree ornament.
1/2″ PVC pipe cut into 32″ and 60″ lengths
Tinsel
Picture hanging wire
Heavy duty tape like Duct Tape
Tools
HomeRight Digital Temperature Heat Gun
Heavy gloves with suede palms or heat resistant
Glue gun
Scissors
Workbench or clamp to hold heat gun.
Making DIY large outdoor Christmas tree ornaments is surprisingly easy. Set up your work space outside in a well ventilated area. Place the Hook Nozzle attachment that comes with the HomeRight Digital Temperature Heat Gun onto the nozzle and clamp the gun onto a workbench.
Turn on the heat gun and set the temperature to 500º and the fan speed to medium.. Stand behind the heat gun so the heat is blowing away from you. Wearing protective gloves hold the pvc pipe close to the heat. Slowly move the pvc back and forth across the heat source, turning it around to heat all sides. I heated about a four-inch section at a time.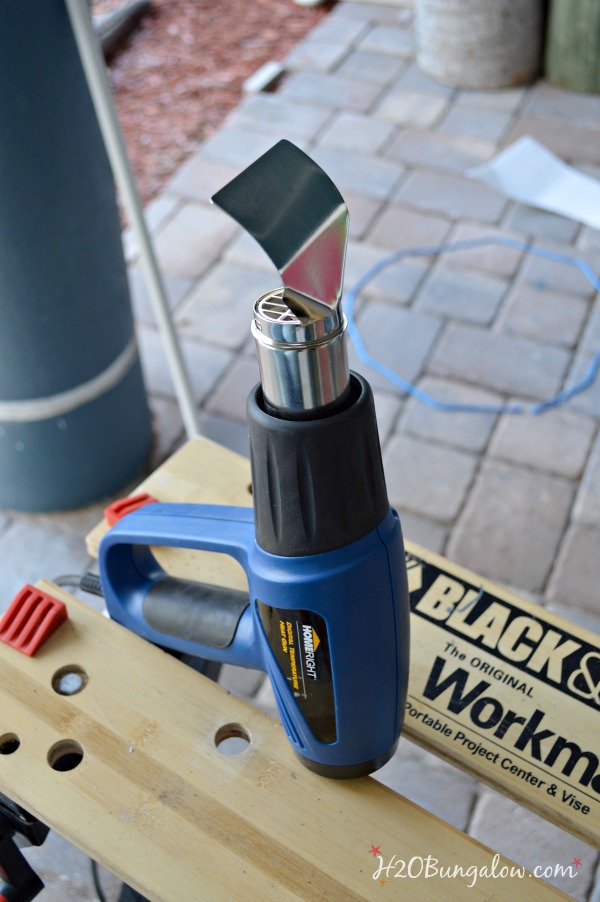 In about 3 -5 minutes, the pvc will soften slightly and you'll be able to bend the heated section it in your hands. It won't look any different when it's ready, you'll simply have to keep testing it. I kept testing it by holding my hands about 3″ apart on the pipe and adding a little pressure to start bending. Surprisingly, the air around the heat gun didn't feel that hot.
Keep working your pvc pipe into a circle. It's a process and sometimes I had to go back over an area to get a better shape.

Drill a hole in each piece and string picture hanging wire through it. I attached the two end sections with the duct tape. The frame itself may not be so pretty, but the tinsel will cover the frame, tape and cover up any slight mishaped sections. Last you'll wrap the tinsel around your frame using the hot glue gun to hold it in place.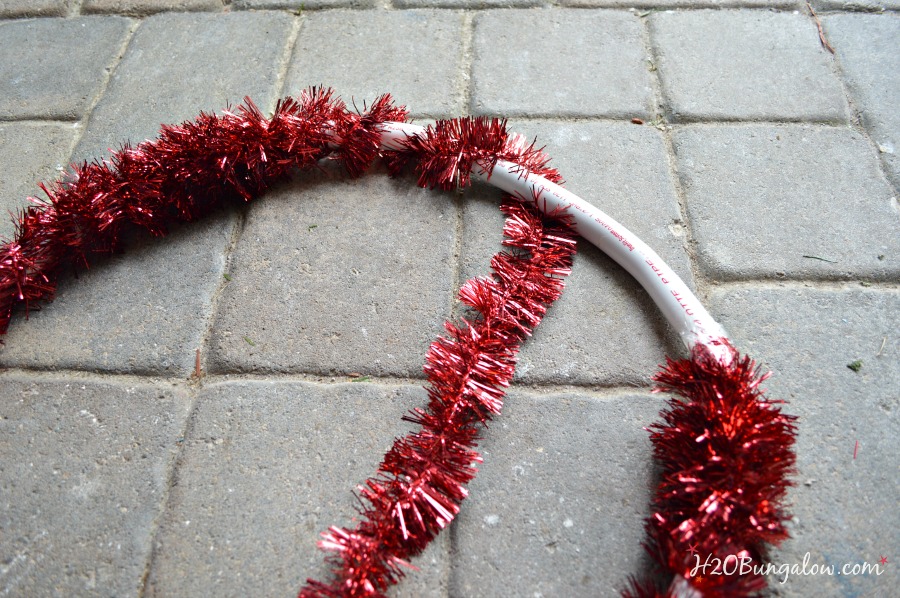 Attach the two circles and add wire to hang your DIY large Christmas tree ornament. I also made a few straight ornaments with twelve-inch sections of pvc and covered them with tinsel also. Note to self, green tinsel doesn't show up well in a green tree. Gold or silver tinsel would have looked much better!
That's it, you're done! So simple and inexpensive.
I took my new extra-large tree decorations to one of my favorite parks and had some fun with my camera.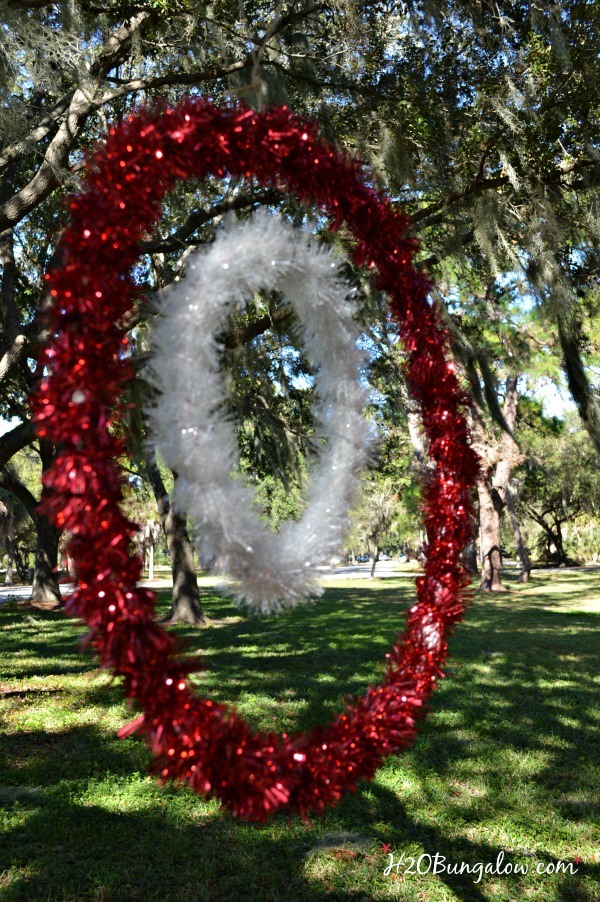 I love how the inner and outer circles spin separately in the breeze.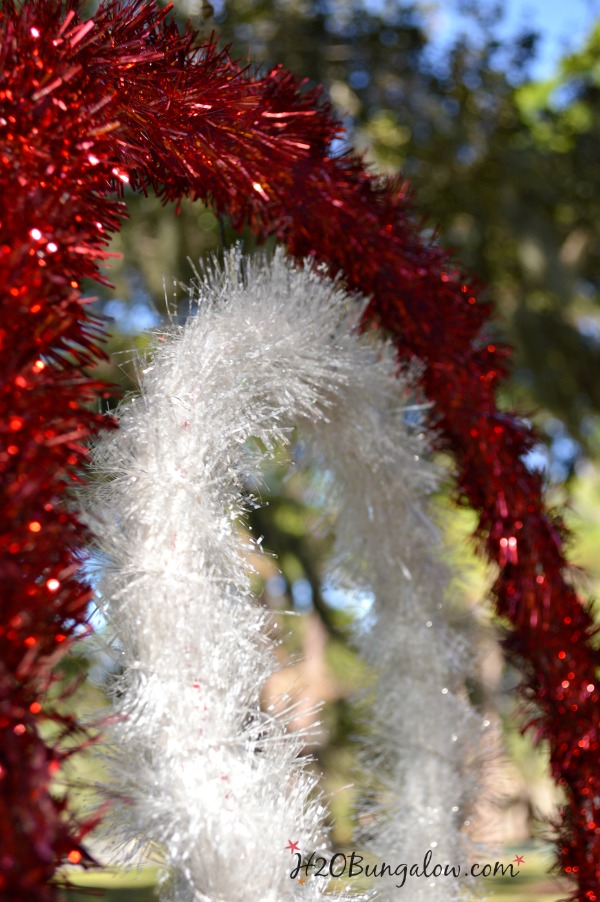 I hung these in beautiful big old oak trees that filtered afternoon sun. This area had lots of Spanish moss on the lower branches. It's beautiful in the background of my photos.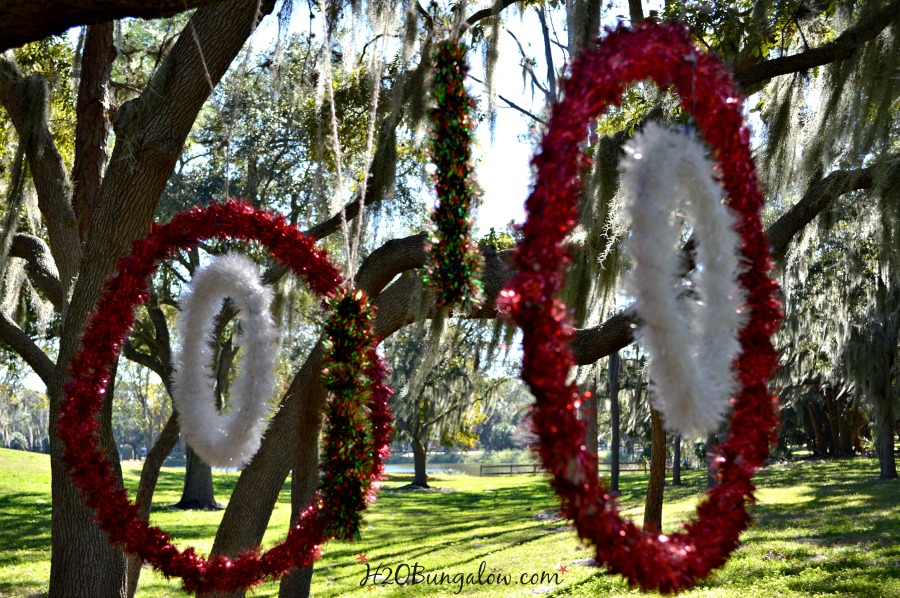 Since these DIY large outdoor Christmas tree ornaments are made with pvc pipe, they are sturdy and should hold up well in all types of weather. When they begin to show wear, I'll just change out the tinsel 🙂 One of the best features of my project? They store flat and take up hardly any space at all which is wonderful for us small home dwellers!
What else can you do with heat gun? So glad you asked! See my popular post on How To Add Images to Candles With A Heat Gun for another crafty idea. Heat guns are also useful tools around the home and can be used to remove paint without chemicals, loosen stickers, defrost frozen pipes and more.
I love the HomeRight brand for the quality, features they include and the durability they build into their products. Why do I say this? Because aside from having fun with holiday crafts, we use our tools on our home. Living in a project house that we are renovating gives us plenty of opportunity to try lots of products. We only recommend the ones we'd purchase ourselves!
Click on the links for more information on HomeRight's Digital Temperature Heat Gun or any other HomeRight products.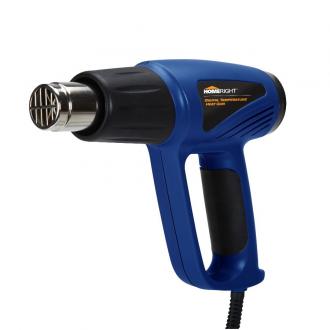 As you might have guessed this is a sponsored post, I was provided product and or compensated for sharing this information. All opinions, craftiness and projects are 100% my own and I'll only share items I think have value for my readers!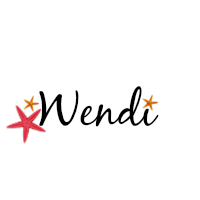 Don't miss a single creative idea I share!
Love my posts? Click here to get my posts sent to your mailbox or follow me here on Bloglovin.
Following H2OBungalow on Facebook? It's one of my favorite places and I share lots of extra projects, inspiration for the home and content I don't share anywhere else.
Love Instagram? Me Too! Follow H2OBungalow on Instagram and see my projects in process and lots more.