I promised I'd share how to make easy bleached pinecones. Are you ready? OK, here's the low down on bleached pinecones.
It's not worth the time.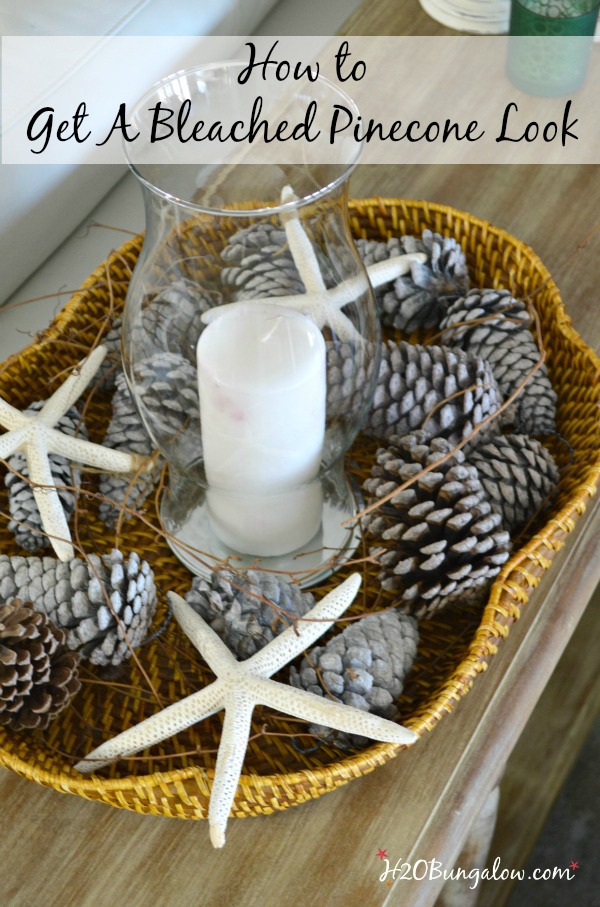 There, I've said it. Are you disappointed?
I was.
 Especially after using two gallons of bleach and a few days of my time. All I had to show for my time and the mess I'd made was just that, a big mess. I'd read about soaking the pinecones and then putting the wet bleached pinecones in the oven or left out to dry in the air. They simply don't change color enough and definately don't take on the beautiful white-grey patina that bleached furniture has.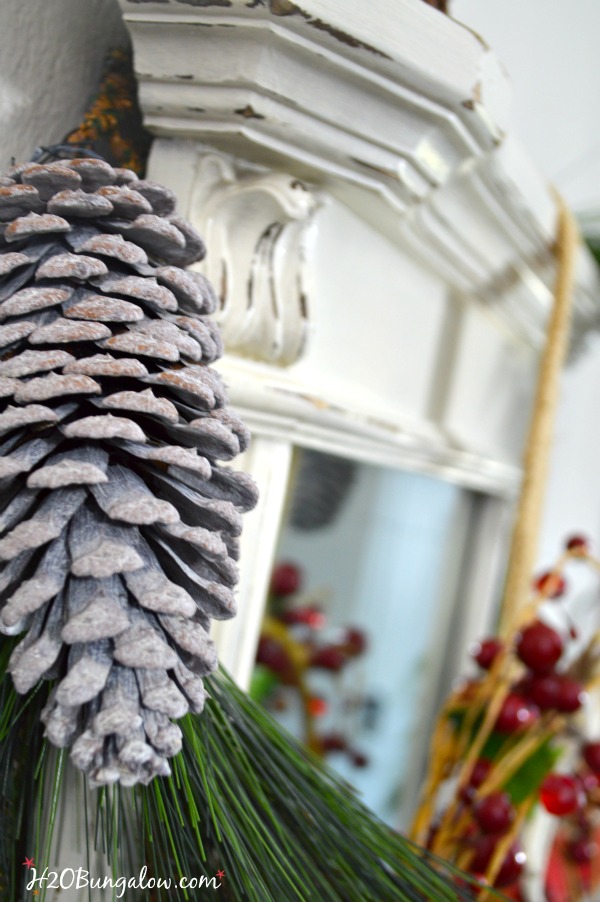 Bleached furniture takes a lot of time with a special solution and hours upon hours (days) of sitting in the sun to get that gorgeous patina. That may be the key to getting a silvery washed patina on pinecones but I don't have that kind of time, especially during the holidays!
I was so focused on making easy bleached pinecones or really just getting a pretty sun washed patina that I couldn't just quit and move on to a different project. After a bit of thinking I came up with my own method, sans the bleach. At 10:30 at night, in my jammies, I pulled out my supplies and got to work. 20 minutes later I had the exact look I wanted. This project completely supports my personal theory,
…paint fixes everything!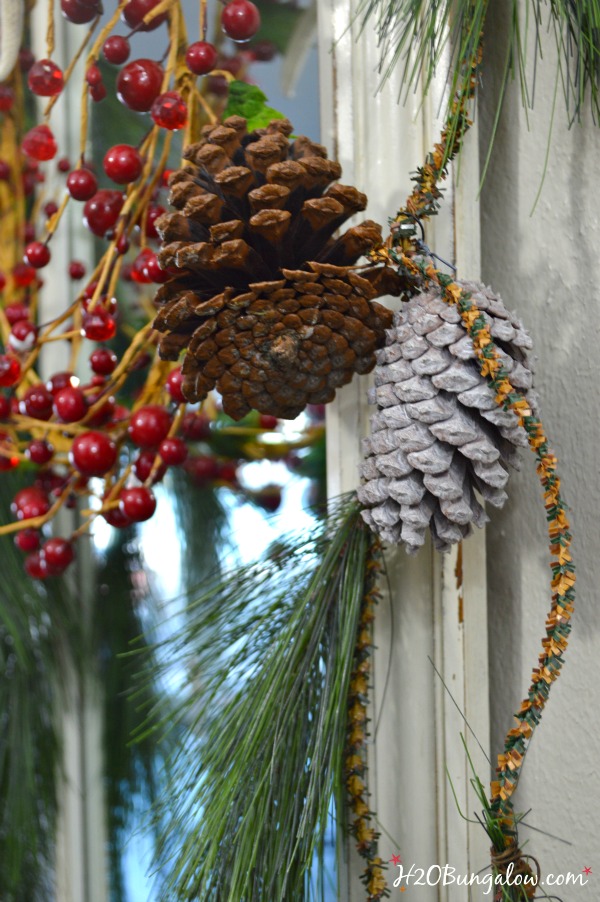 It's a good thing this was so easy to do because I forgot to download the process files off my camera and I'm writing this from Dallas (yep, I've been gone more than home for the past 3 months & fully looking forward to a normal schedule in 2016!).
How to make fast and easy bleached pinecones without bleach 
All I did was use a big plastic container about the size of a large yogurt container. Add a few teaspoons of white paint, mix in 1 to 1 1/2 cups of water and tint the paint mixture. Since bleached wood isn't really white, you'll want to tone down the white. I used a teaspoon of grey and a tad of yellow paint. Mix well. If it's too thick, add water..if it's too thin add a little more paint.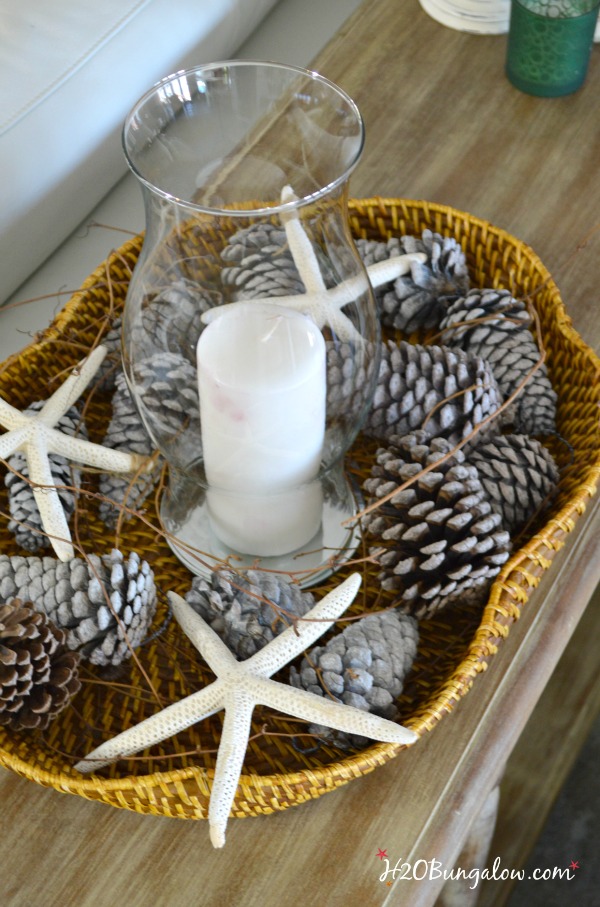 Dip the bottom of the pine cone in the paint mixture and then the top. Stand them on the pointy end in a box or something with sides to support them while the excess paint drips off. Before they are dry take a cheap 1″ brush (yes, there are good uses for cheap brushes) Tamp down on the outside of the pinecone and push the bristles up in between the pinecone layers. This makes sure the paint is distributed thinly and evenly. Just like you'd imagine a bleached pinecone would look.
 Let dry.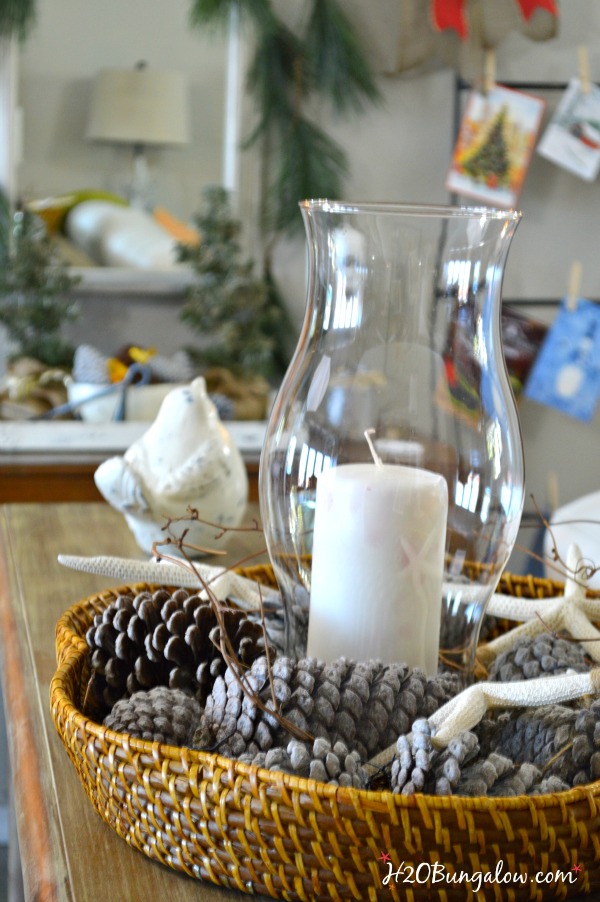 Done!
My version of easy bleached pinecones is truly easy…and so much faster and neater too!
You may have seen them in my Festive Holiday Entry I just shared. If you  missed it, take a look! It's full of links to my most popular holiday DIY projects.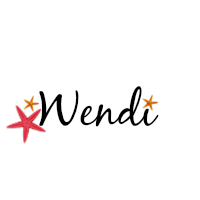 Love a good dose of DIY home decor, home improvement, the challenge of woodworking and creative ways to make your home look fabulous?
Me too!
I'd love to share mine with you. Click here to sign up for my post emails  and I'll send a quick note when I have a new project to share.
Social media fan? Don't be shy say hello! I love when you guys do that! I'm interactive on Facebook and I share lots of other projects and, useful inspiration for the home and content I don't share anywhere else. Follow H2OBungalow on Facebook here 
Oh heck, just follow me on all social medias. We'll have some fun…promise:) Follow H2OBungalow on Instagram , Follow H2OBungalow on Twitter , Follow H2OBungalow on Pinterest, I'm on Periscope! @H2OBungalow
I use affiliate links in my posts. If you should make a purchase I will receive an itty bitty commission at no cost to you. Thank you in advance for supporting my blog and two furball cats who believe they are privileged.