Find joy in your journey is my new phrase for 2016. One of my favorite New Year activities is taking time to myself to reflect back on the past year and think about the New Year that lies ahead. Every New Year has been different. Some years we've left behind a spectaular year, others have been full of challenges. I picked the phrase find joy in your journey as my theme to grow in 2016.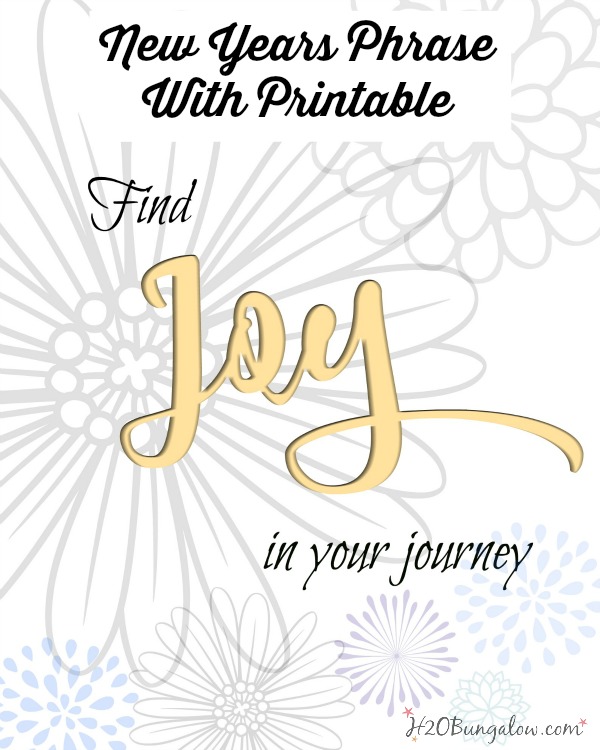 How did joy become my special word and then my phrase of the year?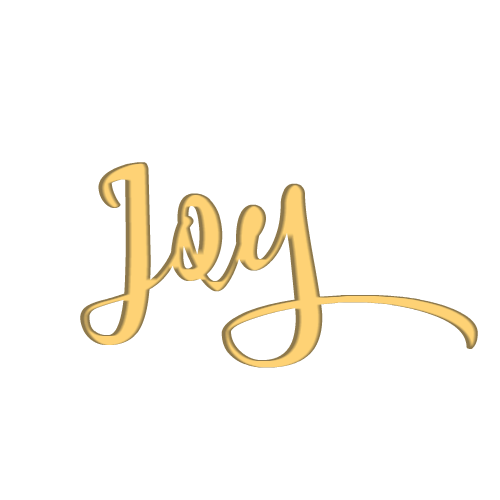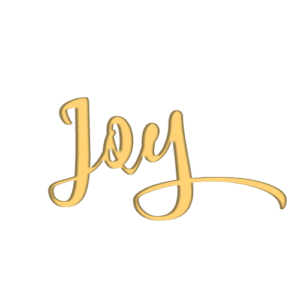 Have you ever experienced the coincidence of a person, activity or whatever reappearing until you realize there's a reason? Take the word joy for instance, this holiday season I noticed the word joy everywhere, I mean everywhere, the stores, online, I even made a project using the word joy for my Nautical Sailboat Christmas Wreath.
The message was clear.
To me, the wonderful thing about growing older is how my outlook on what's important and where things fall on the scale of priorities continue to shift in a good way. It was clear that it's time for me to focus on finding joy in my own journey.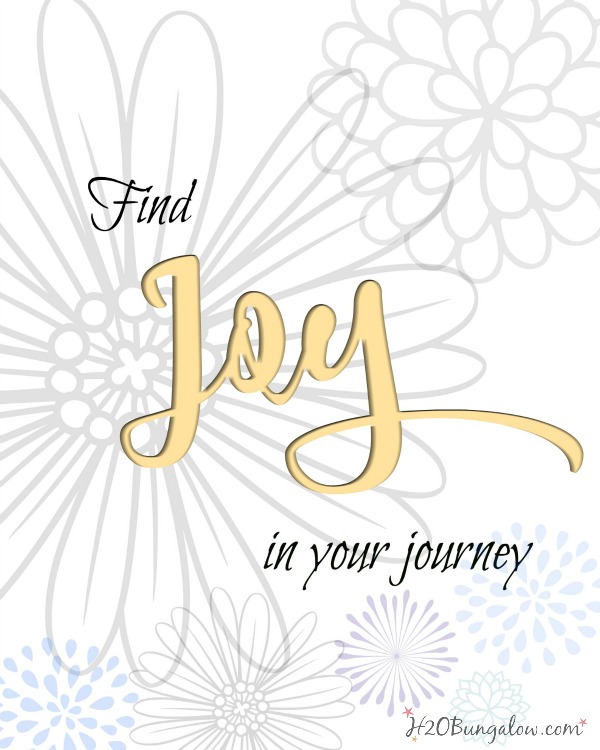 There's joy in time spent with my kids and grandson. There's Joy in laying on the beach at night with DH, watching for shooting stars and making a wish. There's Joy in walking alone in the morning and watching a gaggle of birds, great blue herons, ibis and seagulls cover the roof of a house in our neighborhood.
Everyday events.
Simple and almost always available.
Click on the thumbnail below to download and save a copy of my free printable (for personal use only).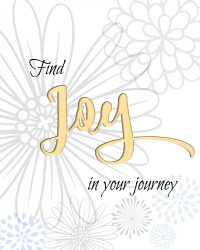 If I focus more on finding joy in life, there won't be room to dwell so much on things that don't bring happiness into my day. Items like a challenging stretch of time that will eventually work itself out, negative self talk that has no value, or dwelling on things that are unimportant in the big picture become so much less of an issue.
I can also be a little creative with my phrase
Excercise will bring me joy… When I excersize consistently, its good for the mind and the spirit, not to mention the blogger butt that has crept up with time:) I know I can find lots of other creative uses for my phrase if I just sit and thinks about it a while.
What about you? Do you pick a word or phrase for the New Year? I'd love to know what has meaning to you. Share in the comment section below!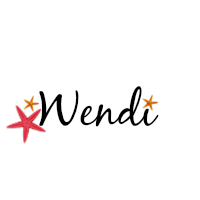 Love a good dose of DIY home decor, home improvement, the challenge of woodworking and creative ways to make your home look fabulous?
Me too!
I'd love to share mine with you. Click here to sign up for my post emails and I'll send a quick note when I have a new project to share.
Social media fan? Don't be shy say hello! I love when you guys do that! I'm interactive on Facebook and I share lots of other projects and, useful inspiration for the home and content I don't share anywhere else. Follow H2OBungalow on Facebook here
Oh heck, just follow me on all social medias. We'll have some fun…promise:) Follow H2OBungalow on Instagram , Follow H2OBungalow on Twitter , Follow H2OBungalow on Pinterest, I'm on Periscope! @H2OBungalow
I use affiliate links in my posts. If you should make a purchase I will receive an itty bitty commission at no cost to you. Thank you in advance for supporting my blog and two fur-ball cats who believe they are privileged.